Maison d'Habitation à Vernier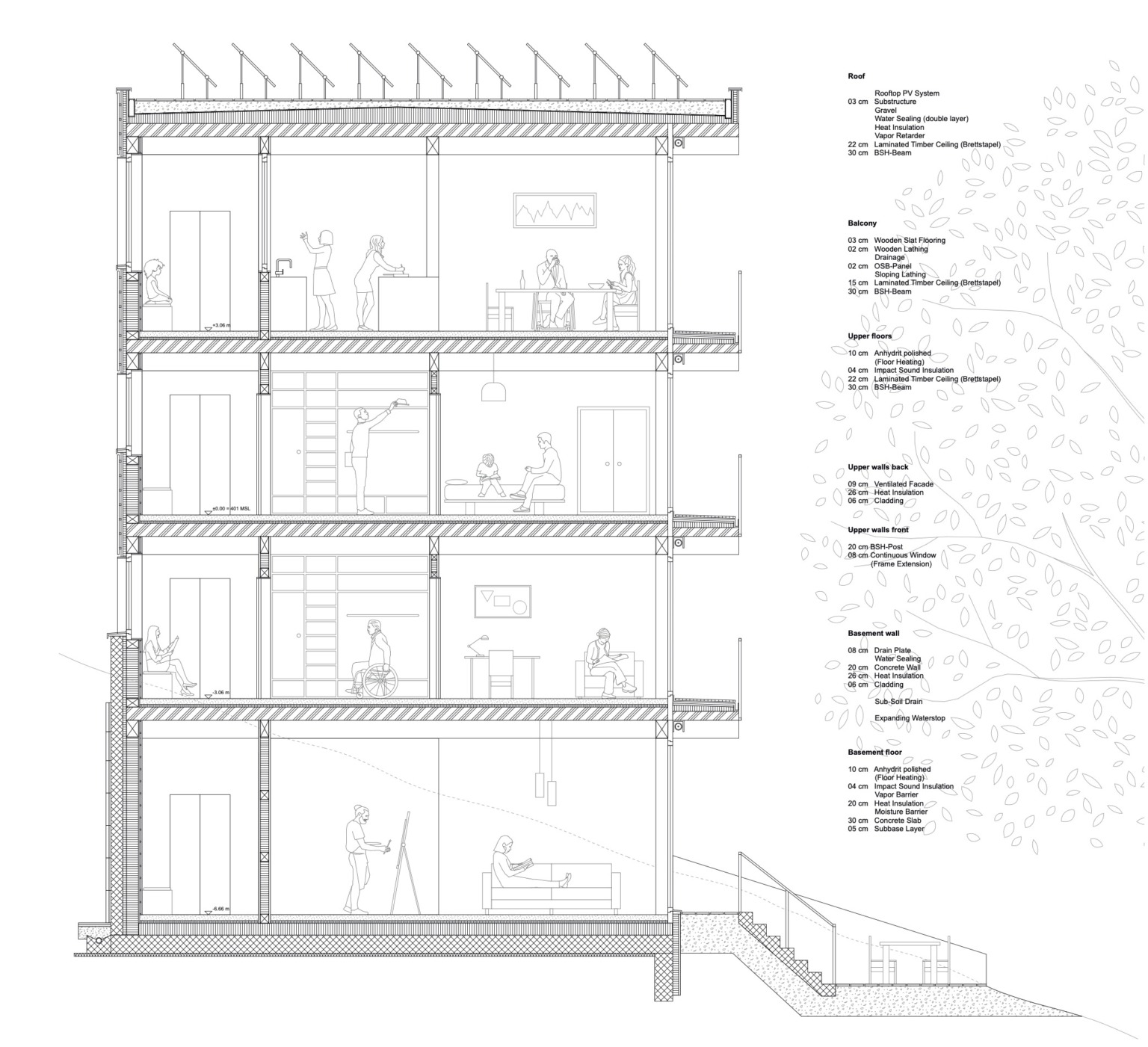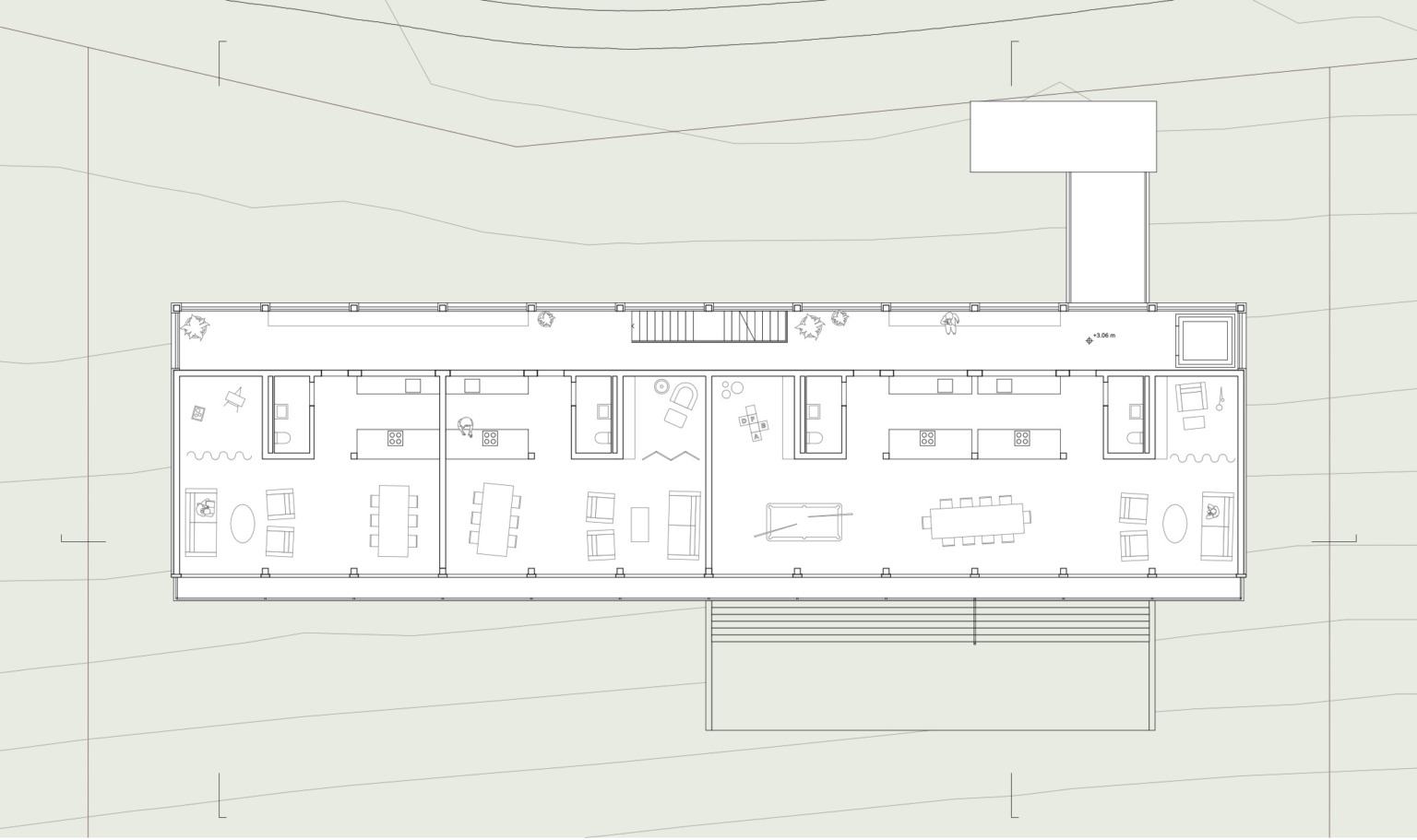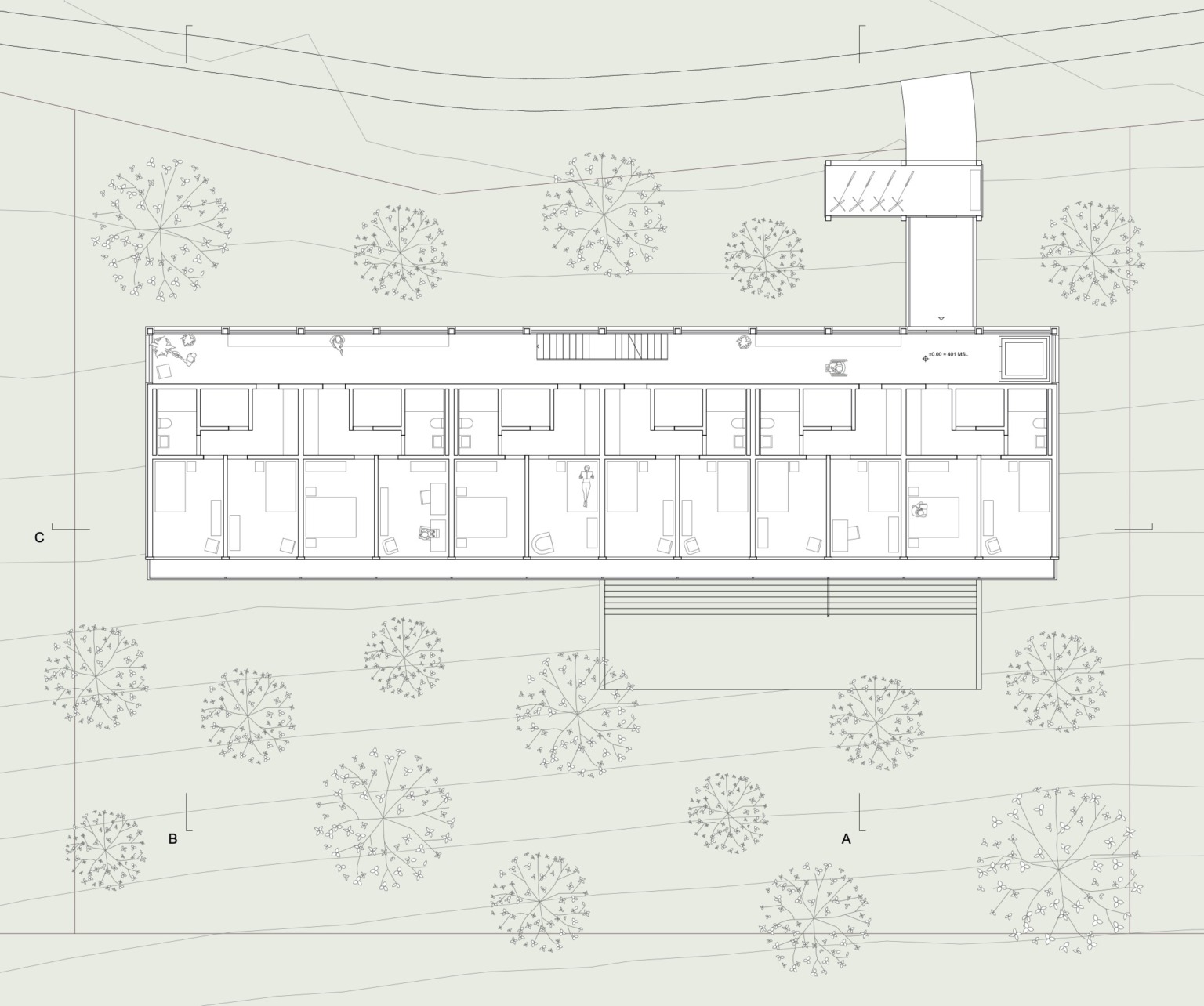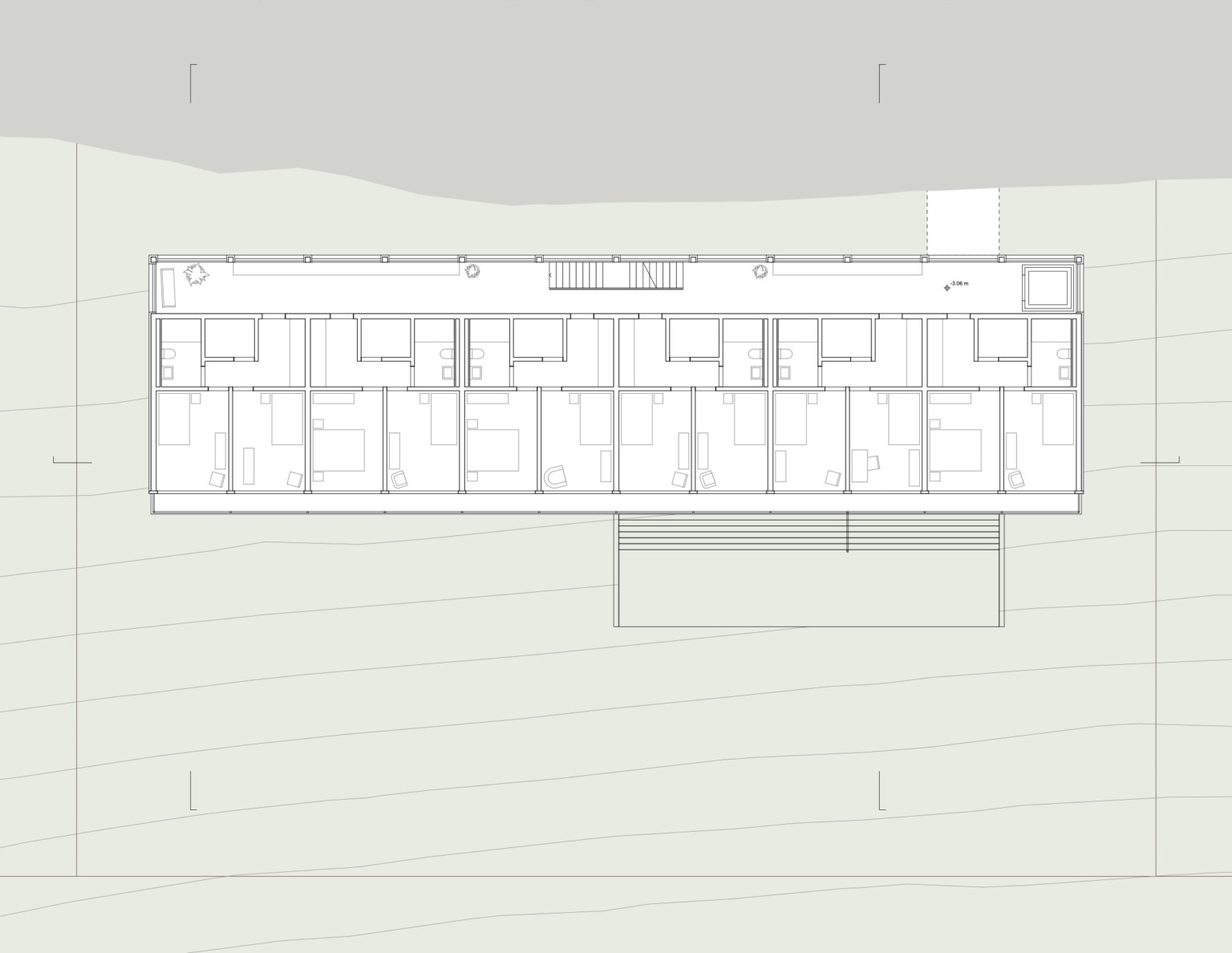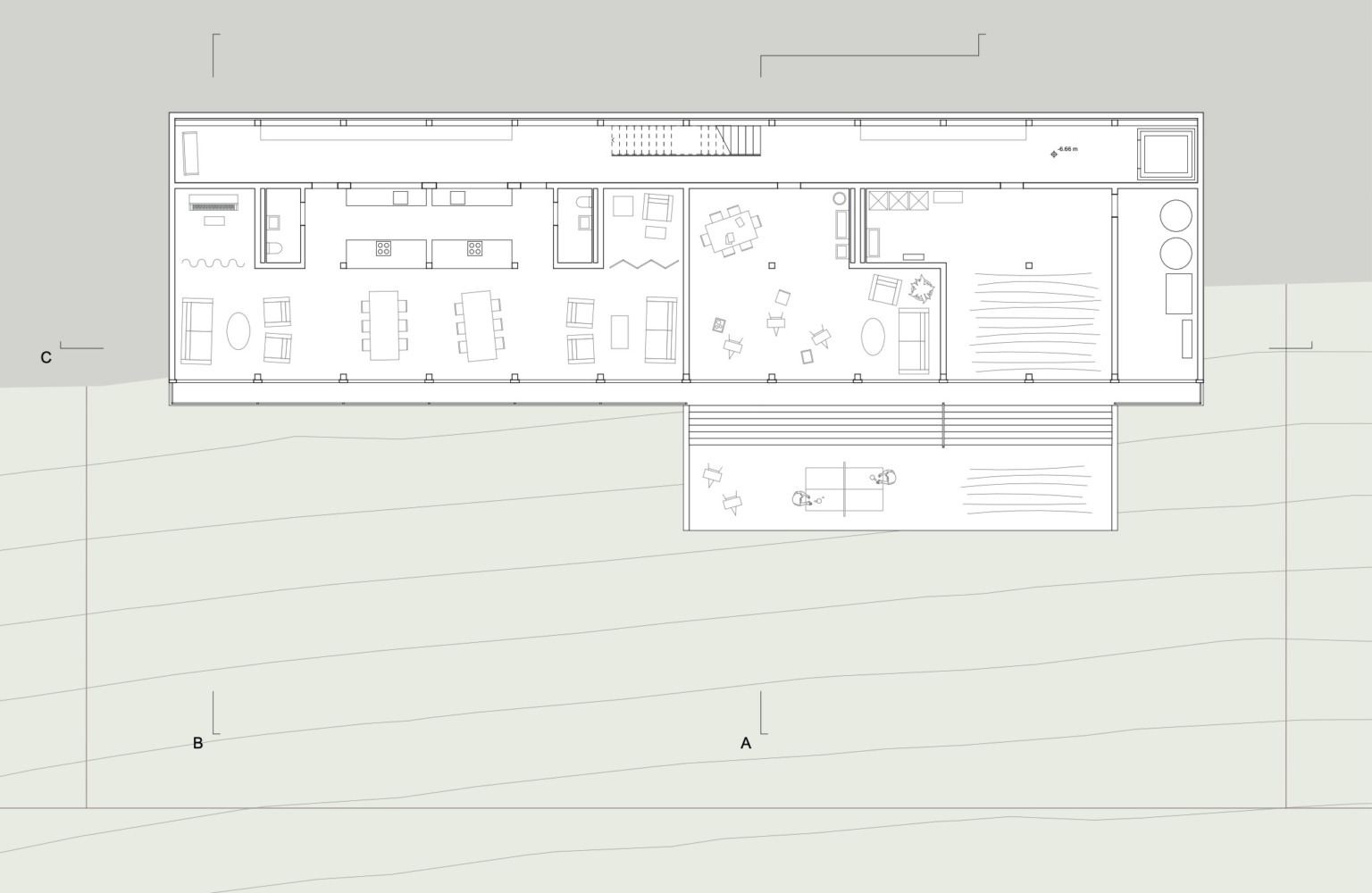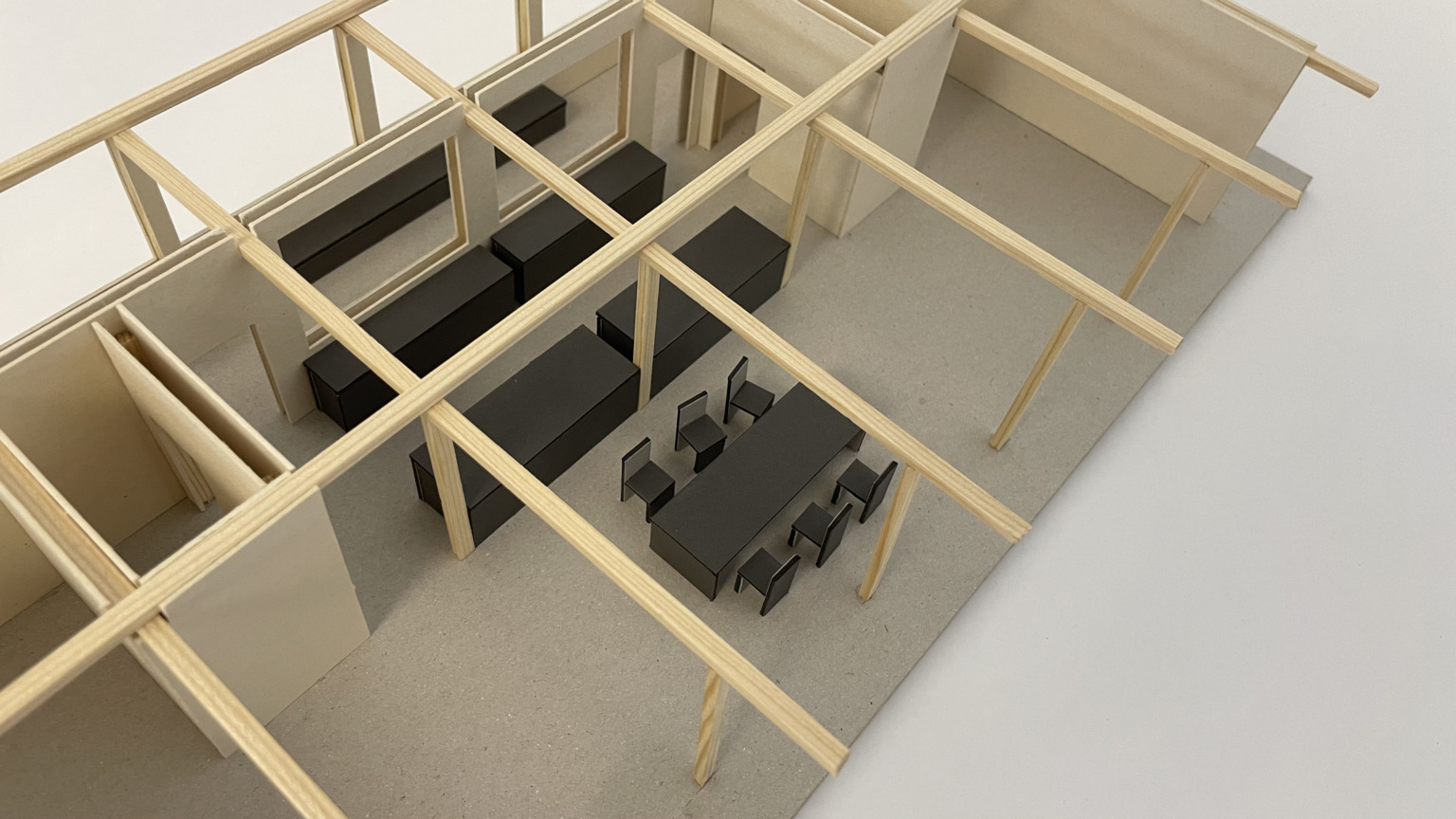 Aïre, Geneva
Maison d'Habitation à Venier is a residential building for up to 30 people. The residents enter the building through a corridor, which serves as a buffer between the street and the living spaces and which is also a common sitting and interaction space.
From this corridor, either the sleeping areas or the living spaces can be accessed on different floors. Each of the 12 sleeping areas are units consisting of 2 rooms, a bathroom, a storage room and a wardrobe wall. The units can be furnished, coupled and adapted to various usages.
All 6 living areas can be combined to create a larger continuous living and dining room. The timber skeleton has a more closed facade towards the street and an open facade on the front to give the feeling of being immersed in nature while placed in an urban environment.