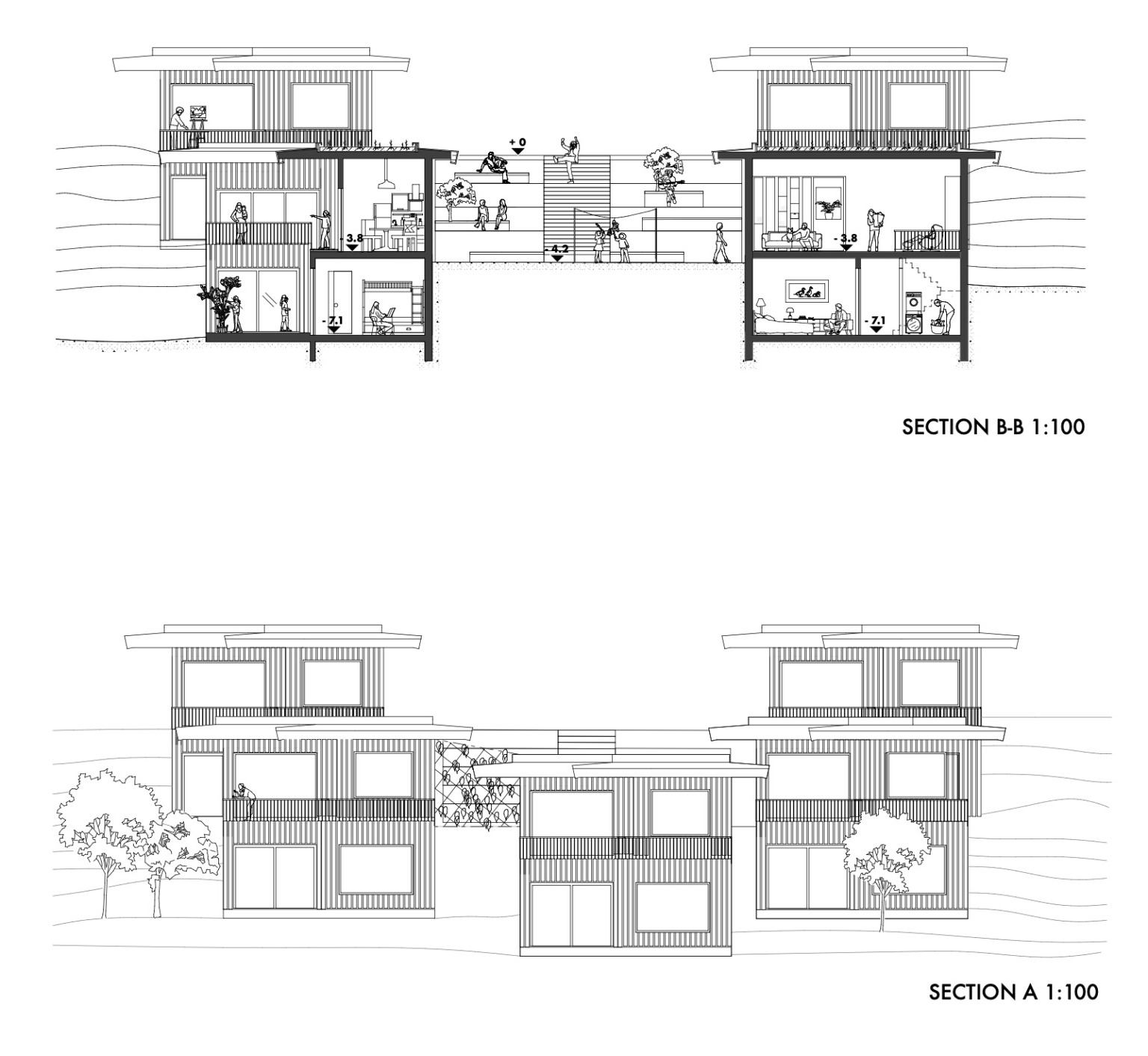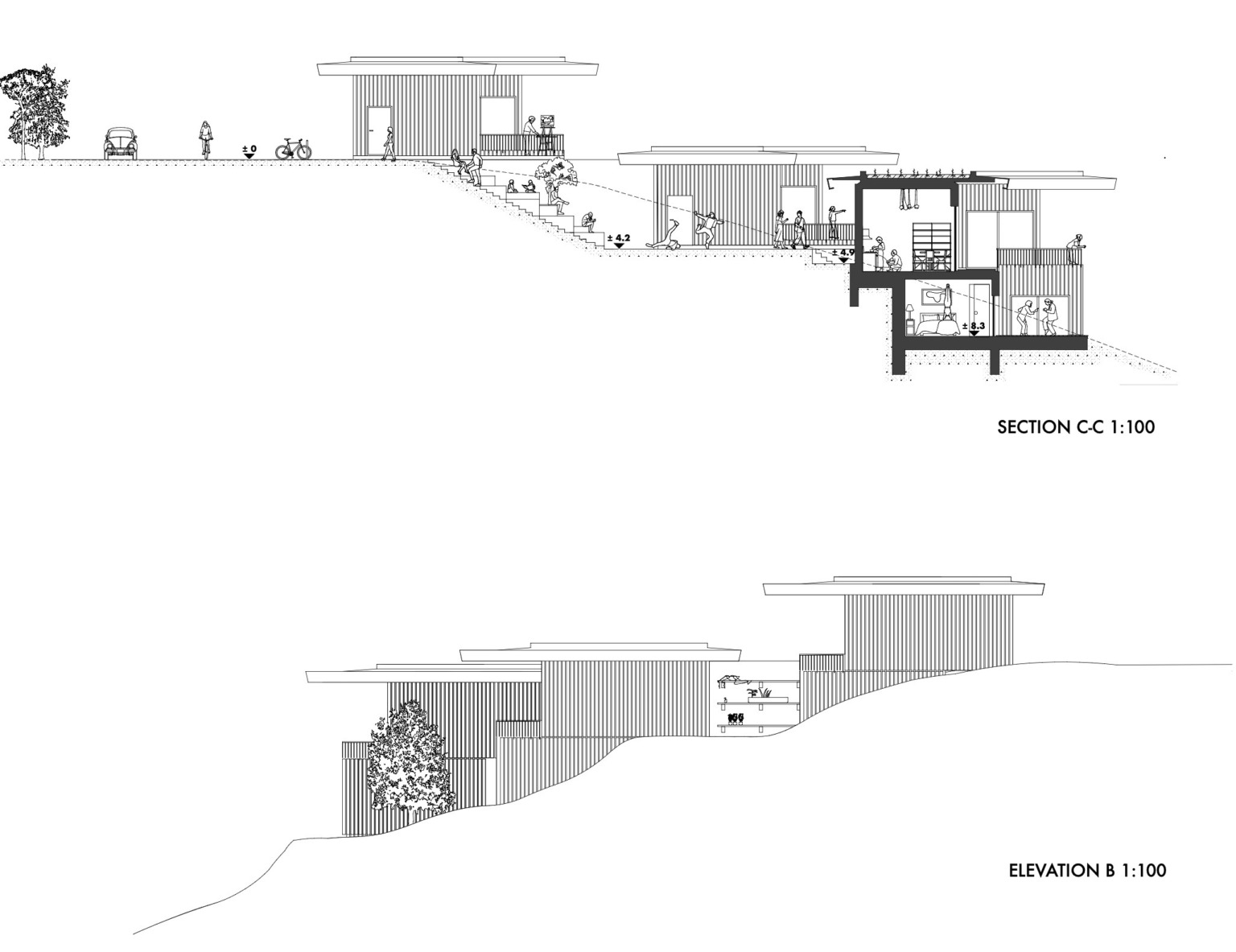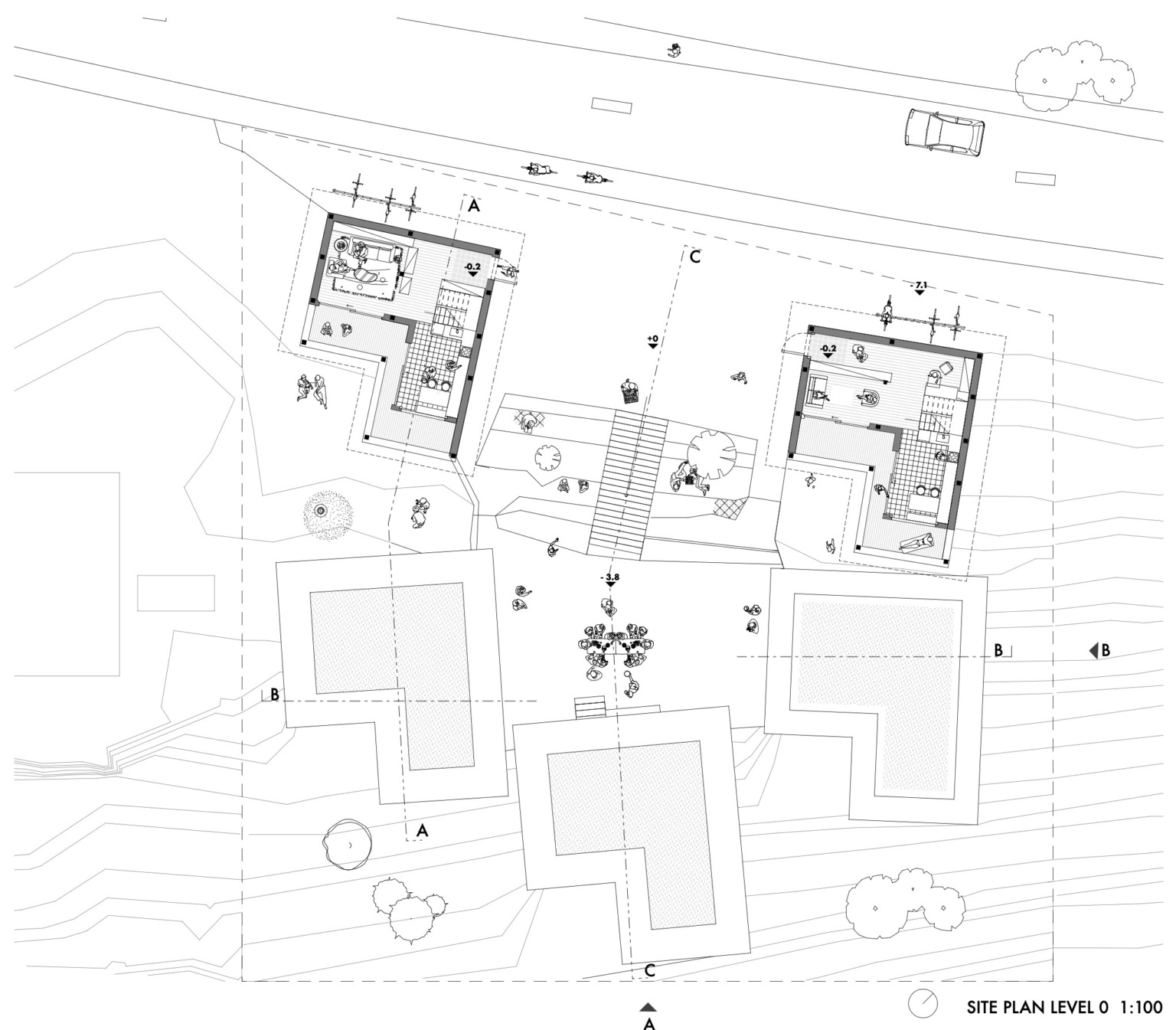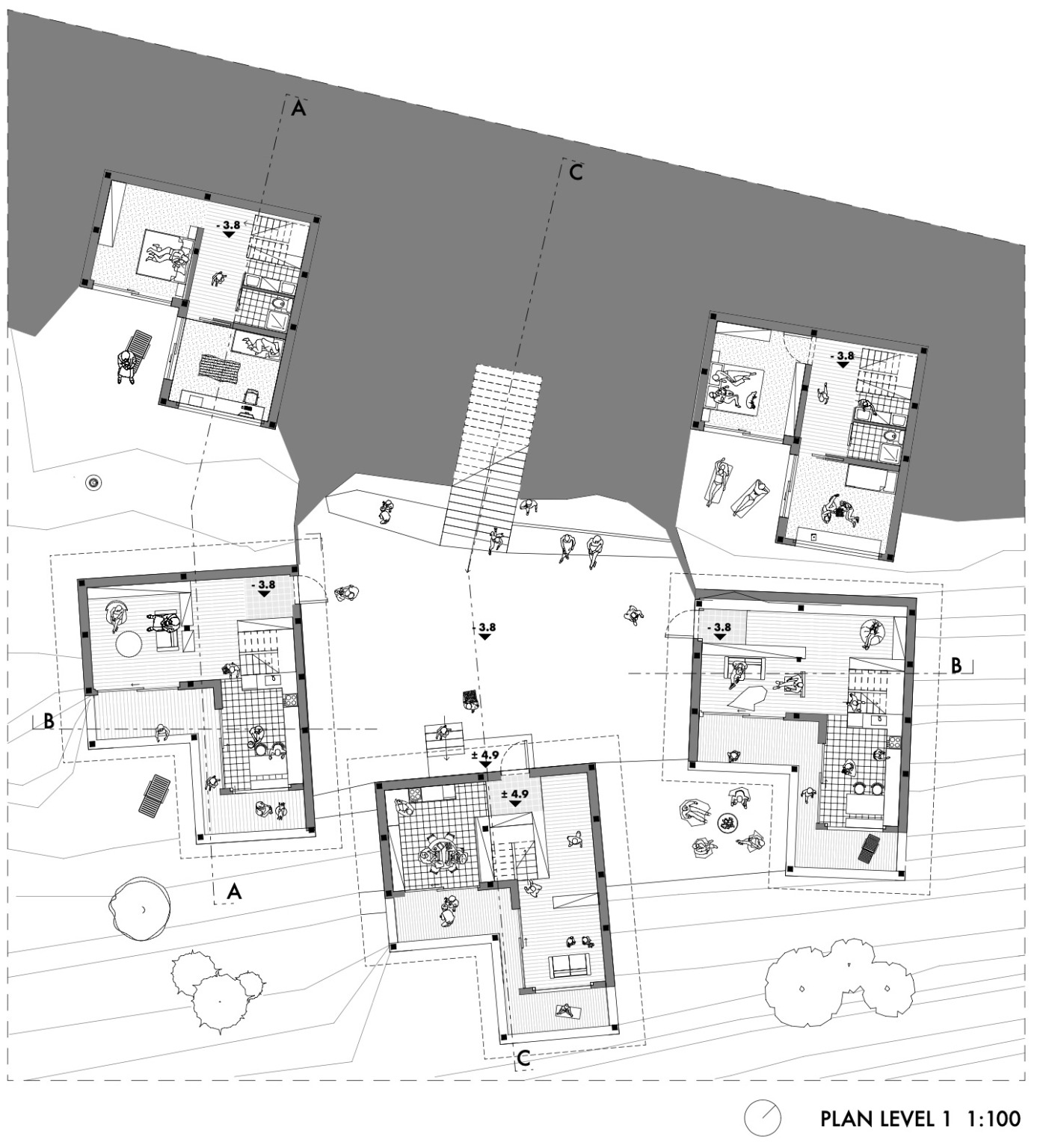 Aïre, Geneva
My project consists of five houses that have an L-Shape, similar to the Villa Gallay, my case study hou. This housing units are meant for families of 4 people. The goal of the project is to achieve a connected inner private space with both private and public outside spaces. This was possible with the L form, that allows an inner patio to be formed.
The instance of the terrace that are facing south allows the families to have a private space with a view. Another characteristic that reveals the form, is the guiding effect that it produces. It starts at the entrance and finishes at the terraces. It creates a path from one room to the another that is guided by the form.
Due to its size, the houses are built out of a post-beam wood structure on a concrete base. The central space is divided in two platforms, to access the two levels at which the entrances are located. The two open spaces serve as a communal space for the neighbours but also remains open to the public.