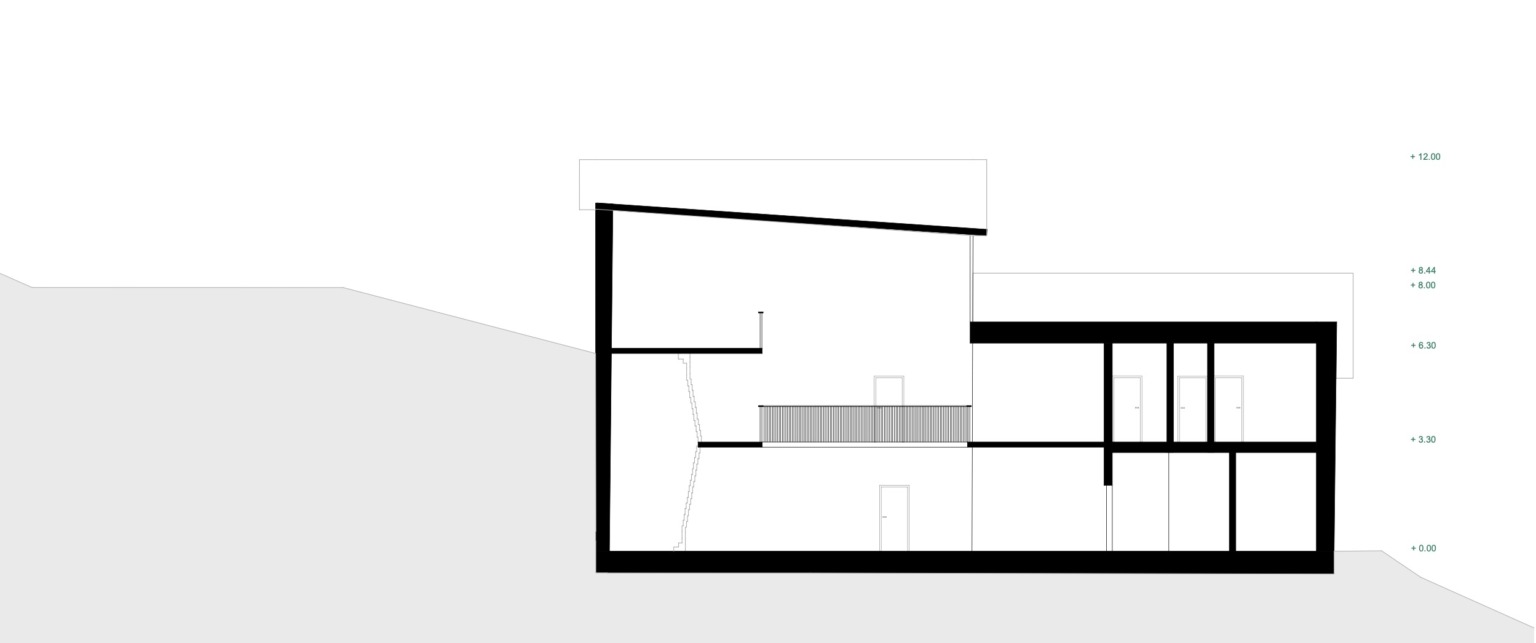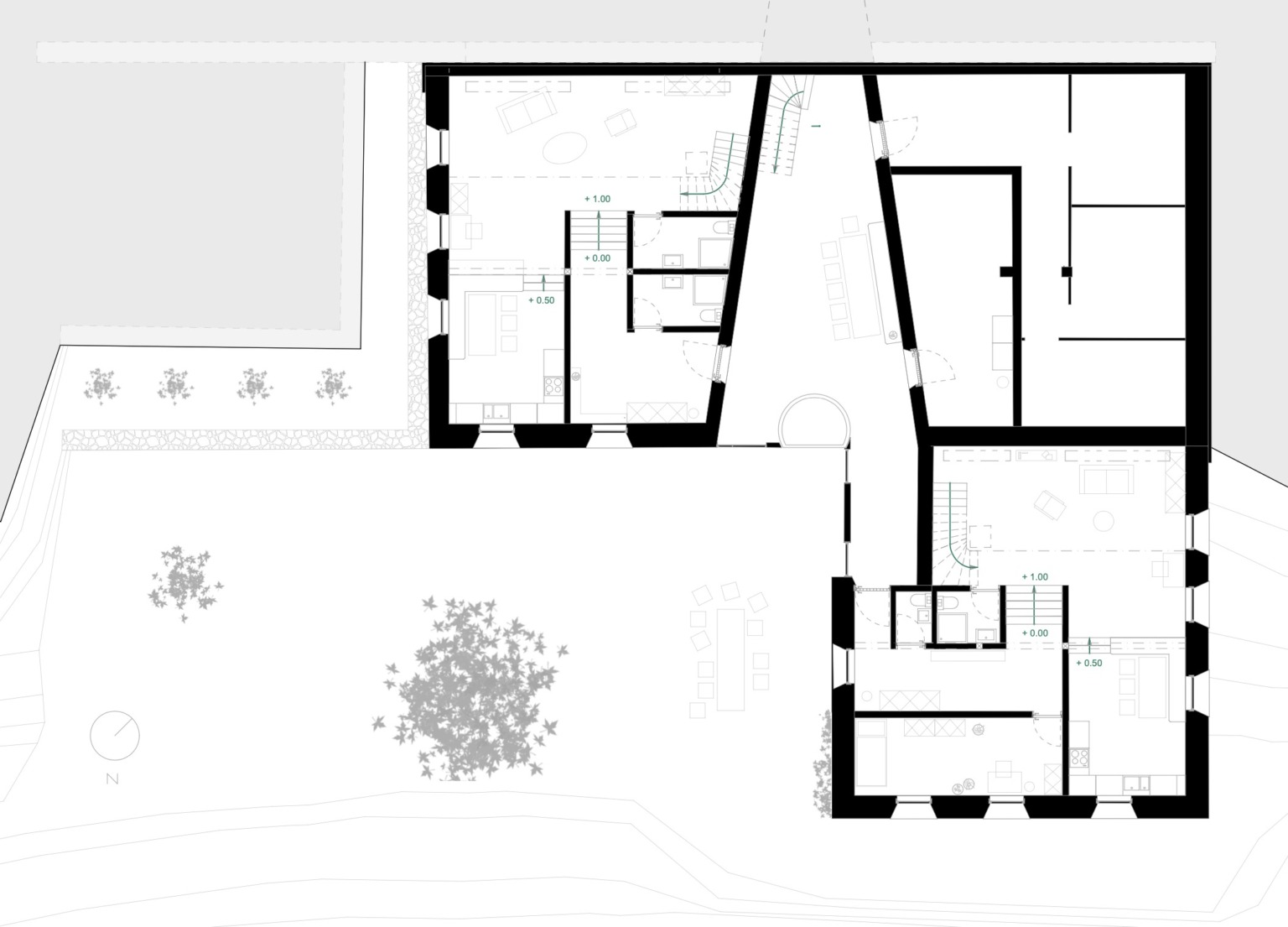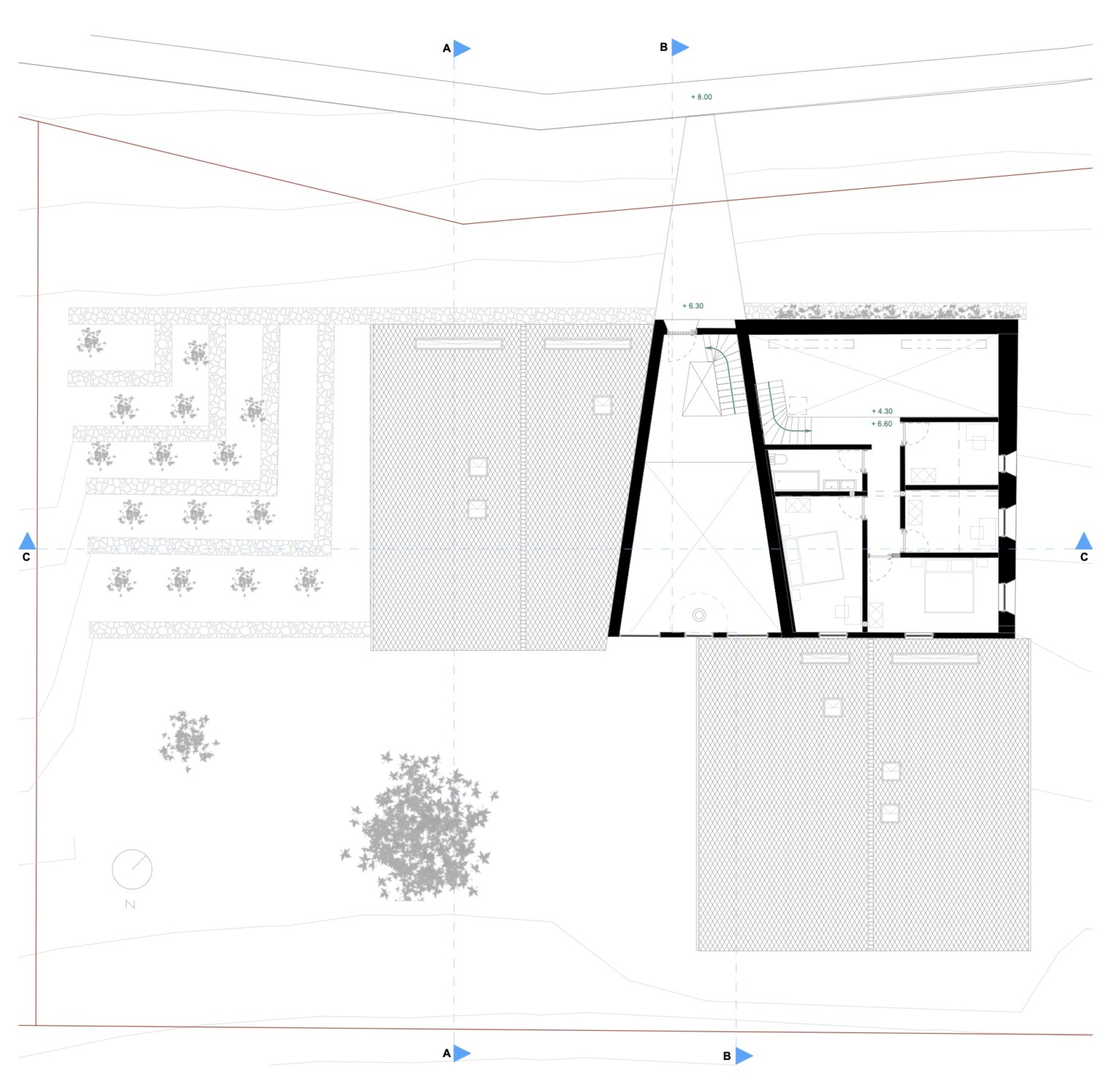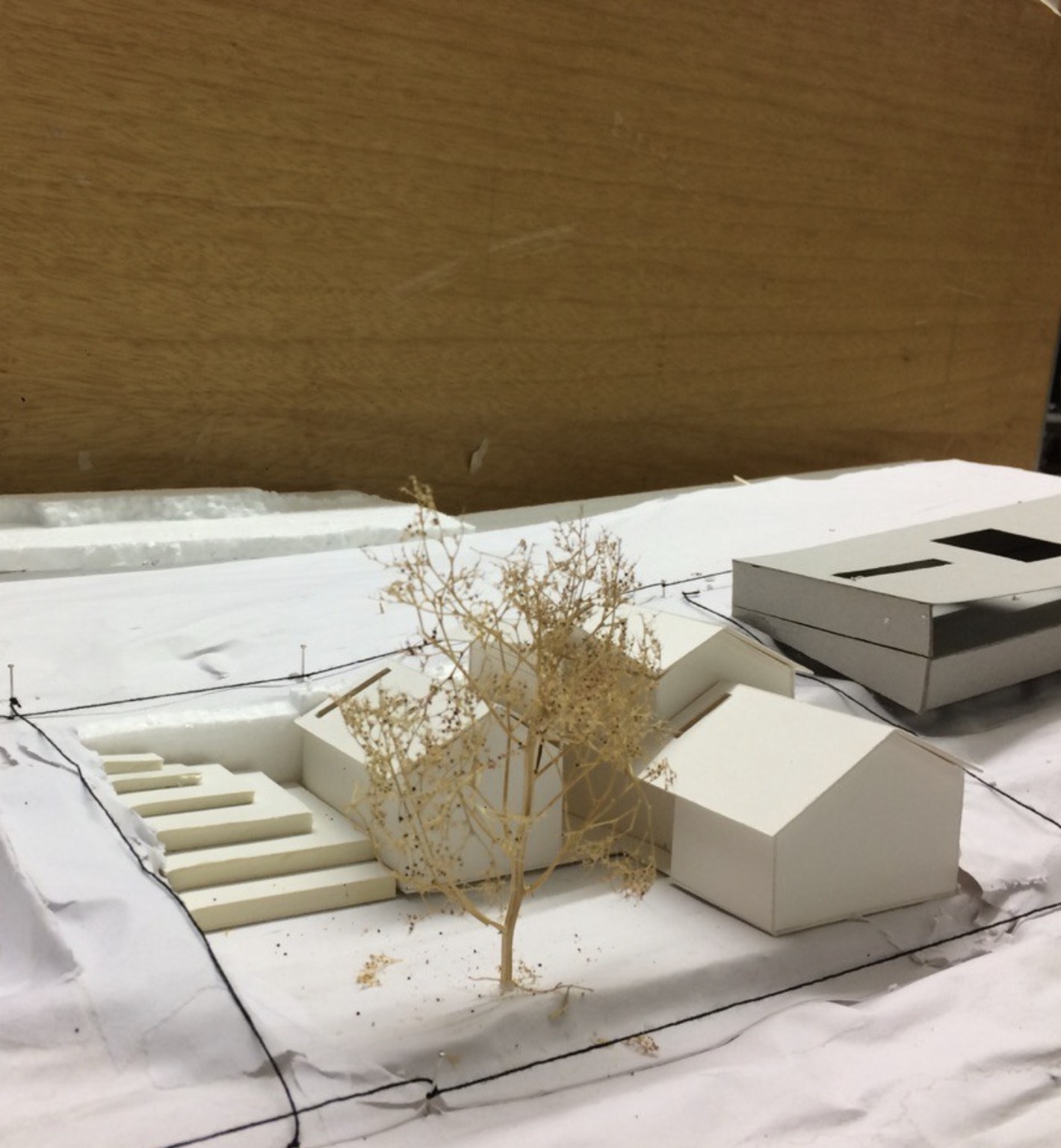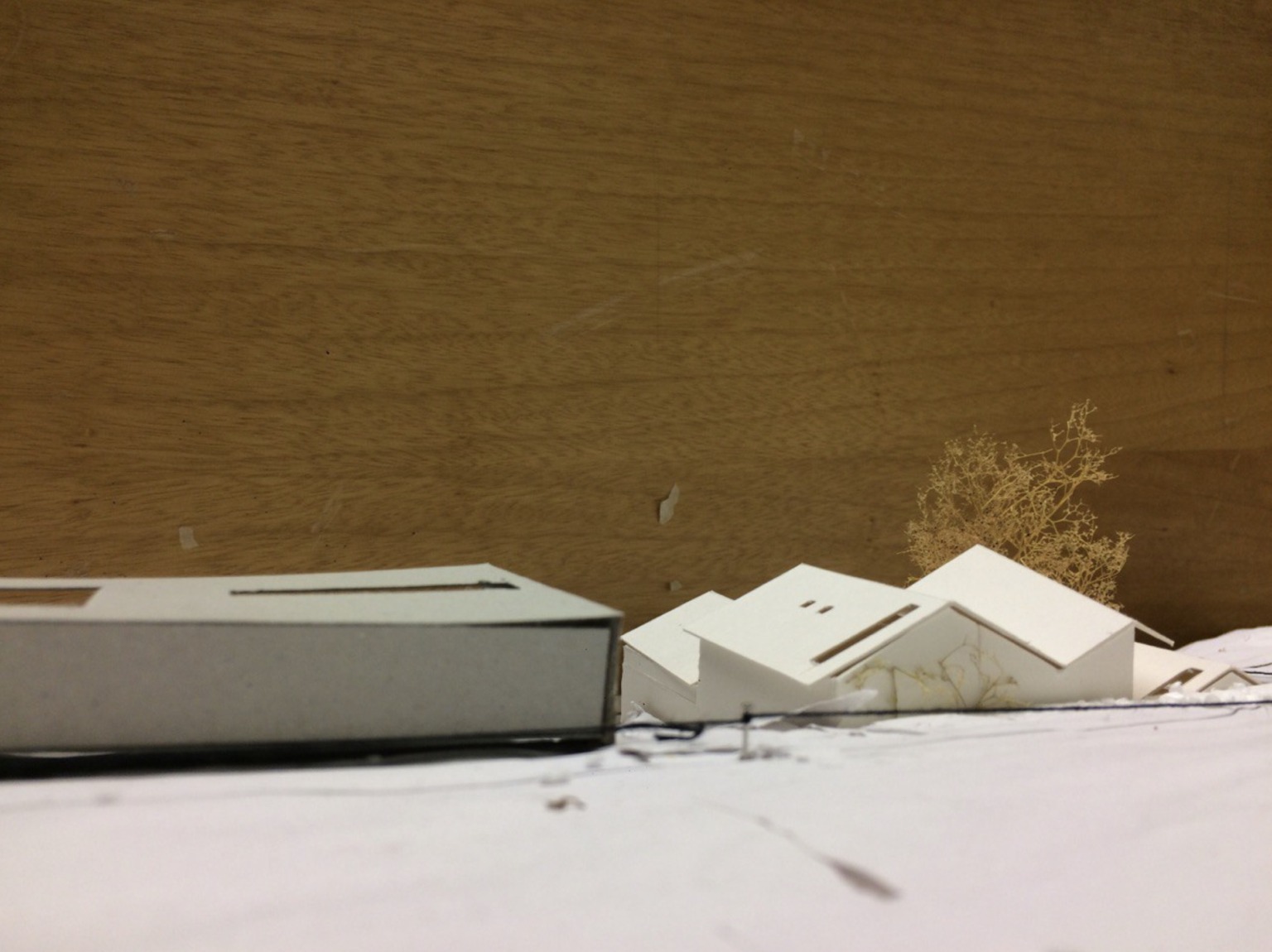 Aïre, Geneva
This housing complex is composed of three family houses which by themselves again form a family-like cluster. The center builds a spacious entrance hall with a pizza stove that is accessible both from the inside common space an d the outside area.
As the name suggests, the building provides collective spaces and encourages communal behaviour.
The building materials are rammed earth and wood. The rammed earth forms the greater main volumes whereas the wood forms the more intimate volumes. The wooden planks on the facade are chosen to be vertical in order to form a more complete contrast to the horizontally structured rammed earth.