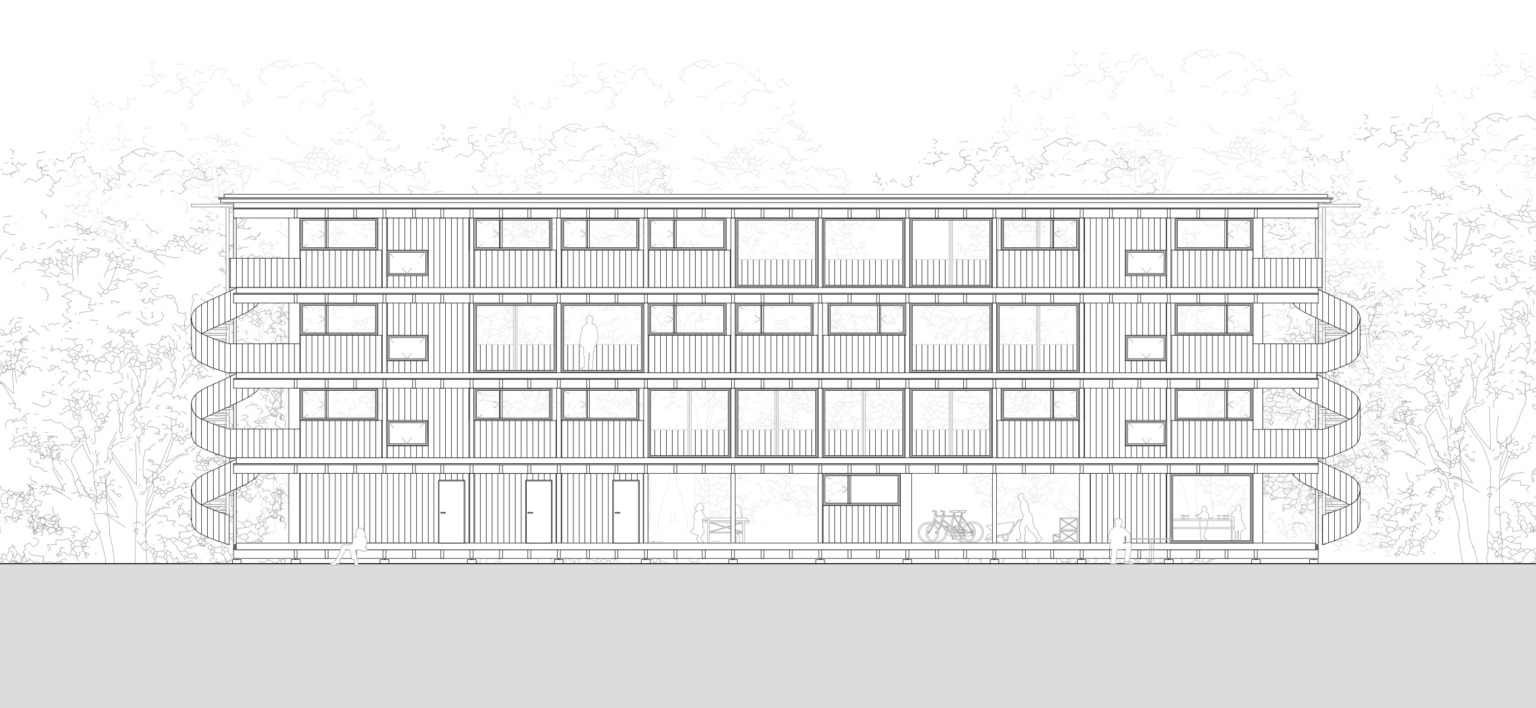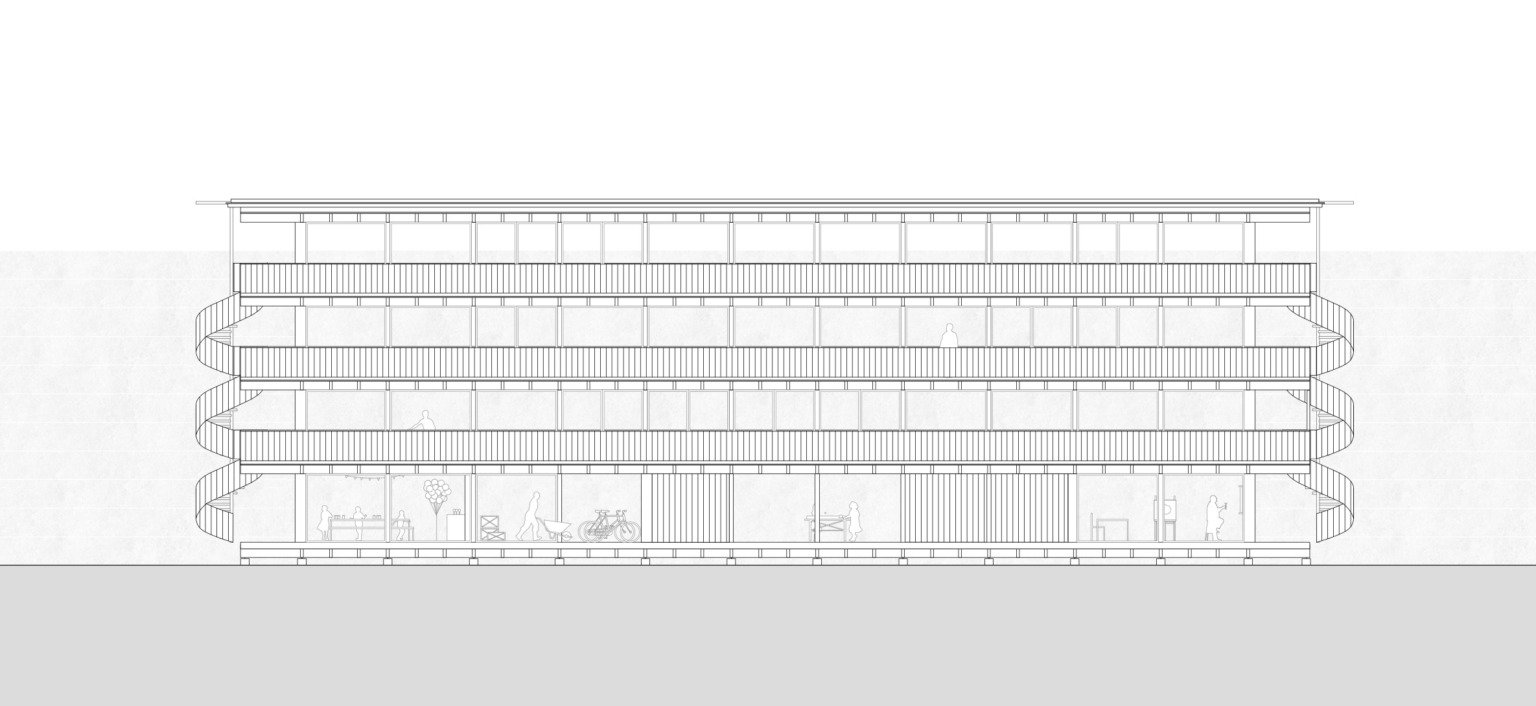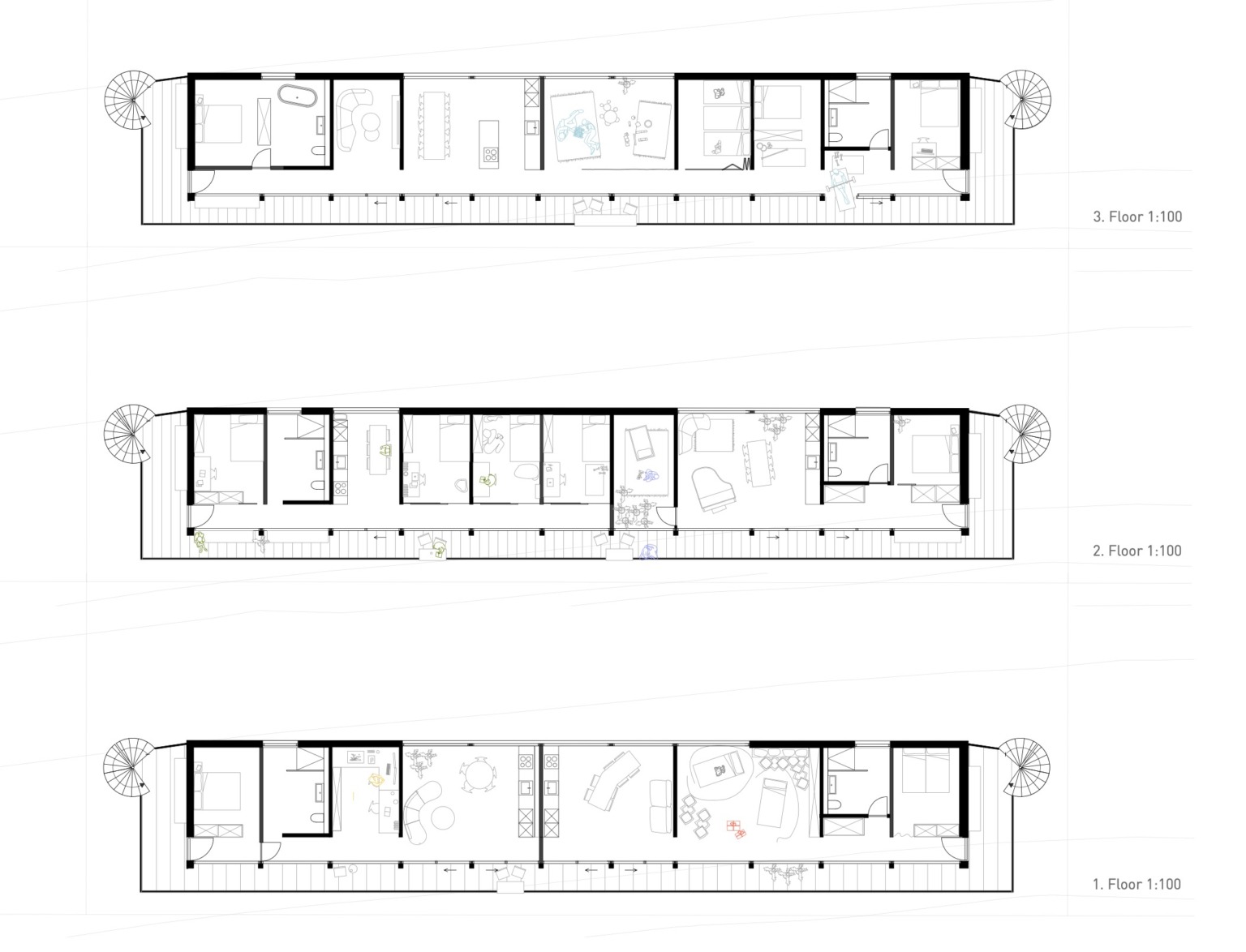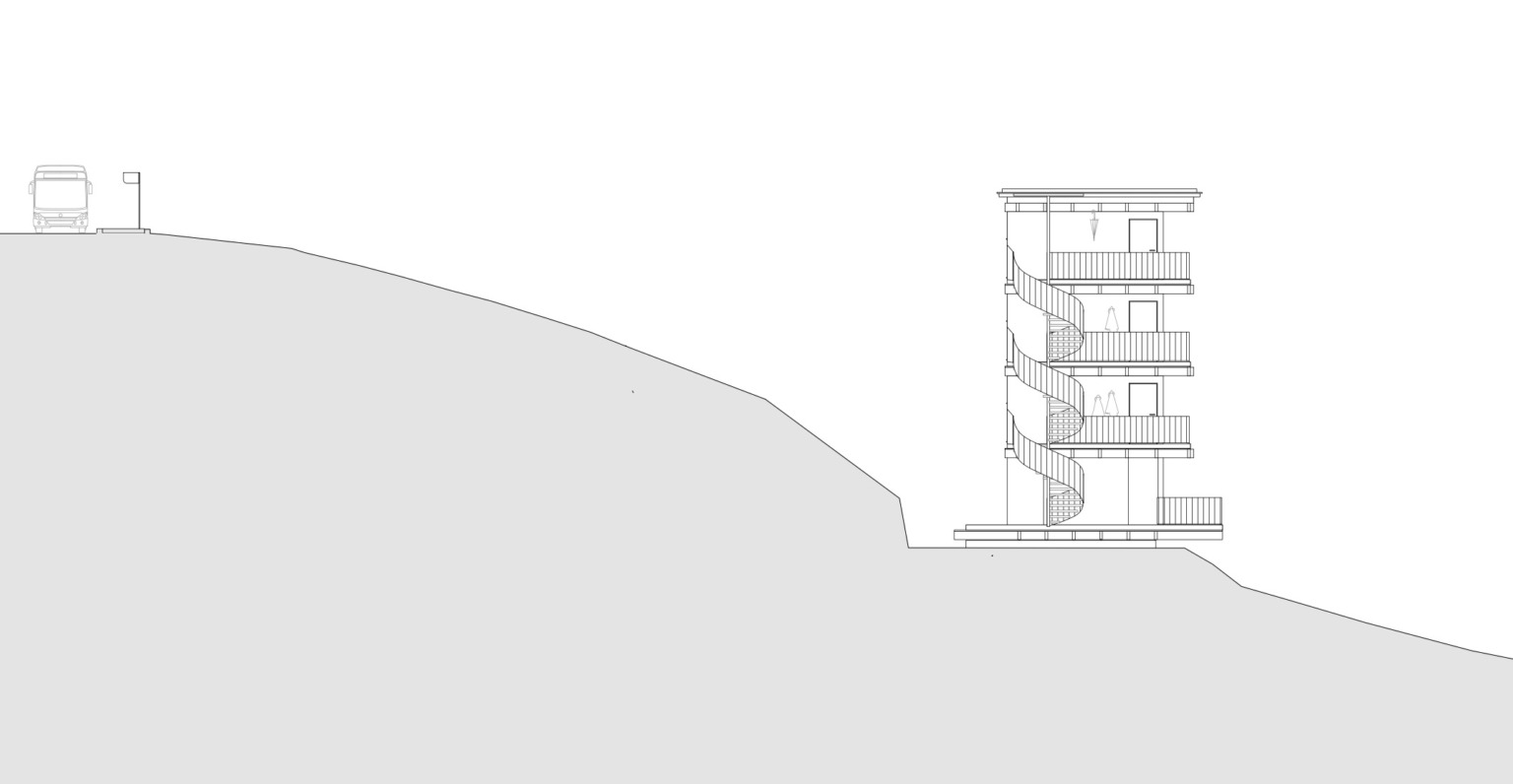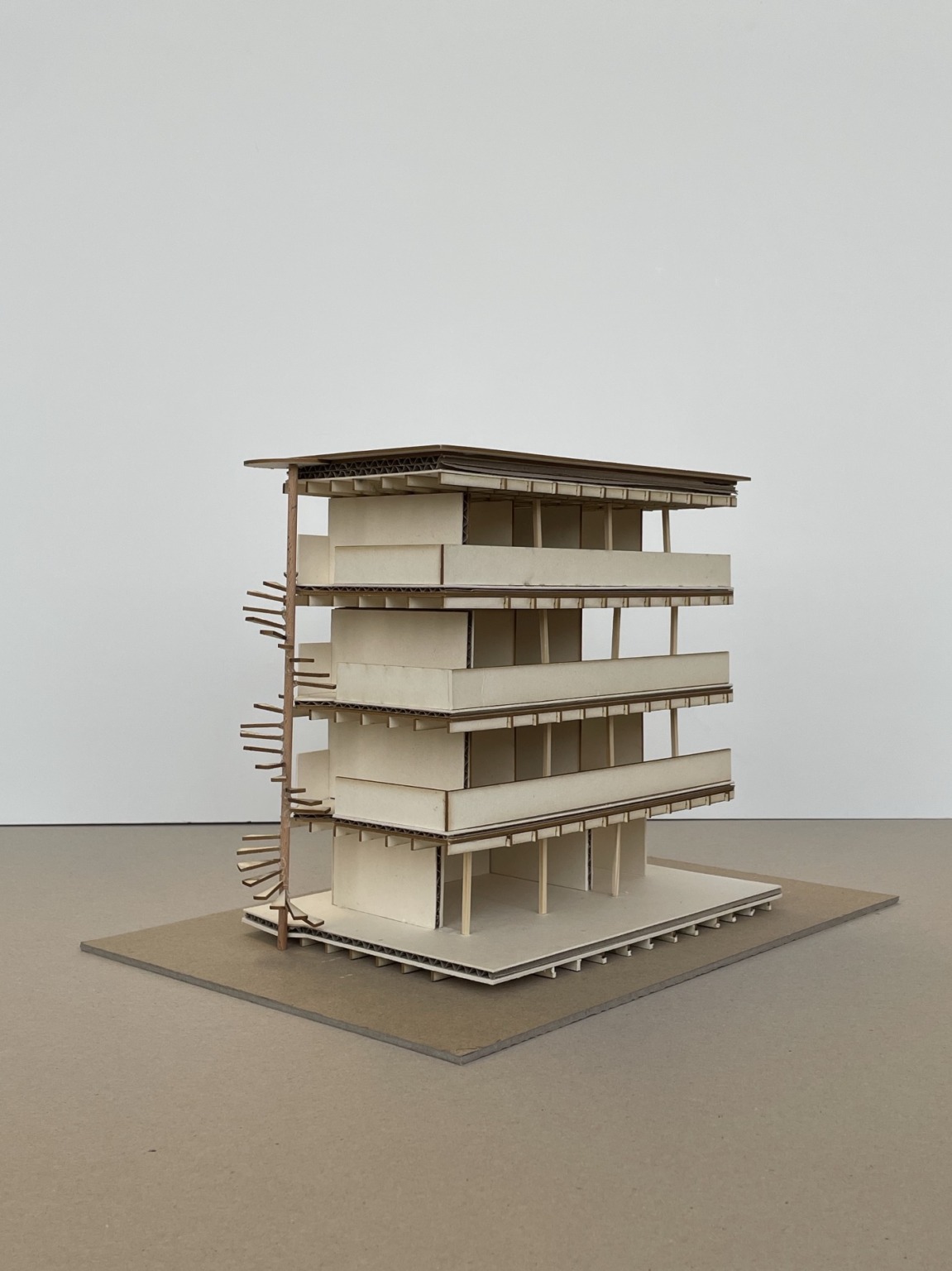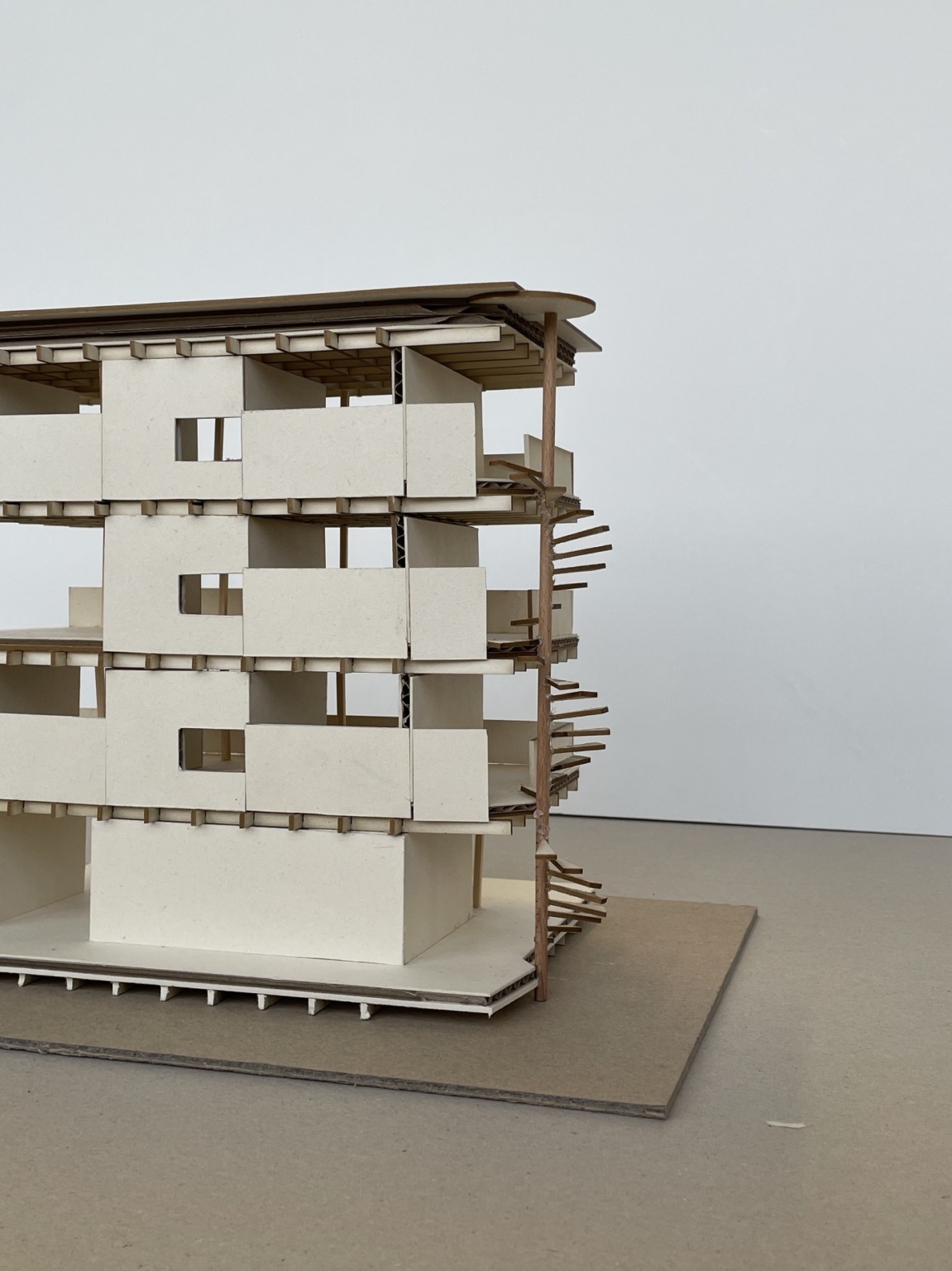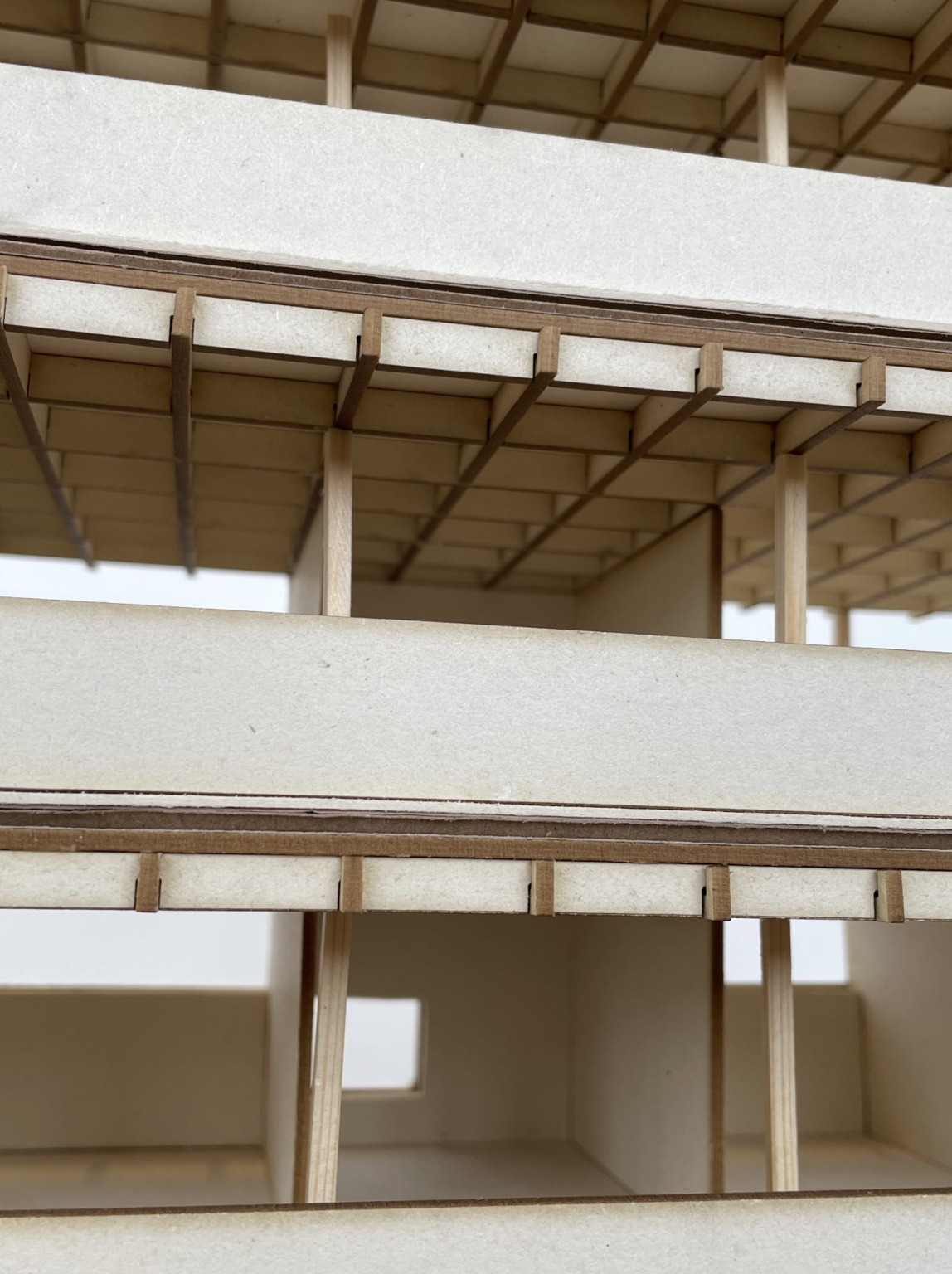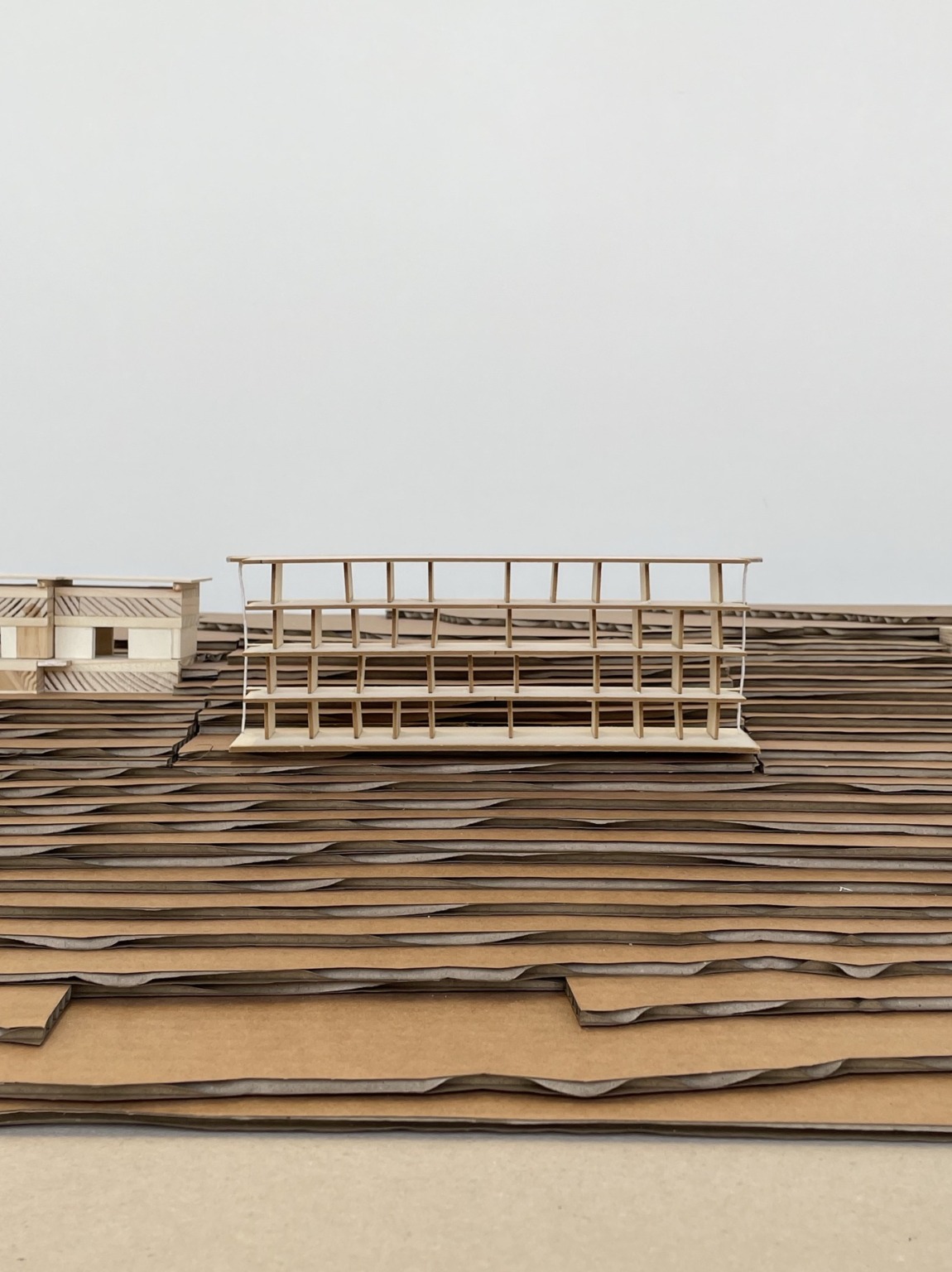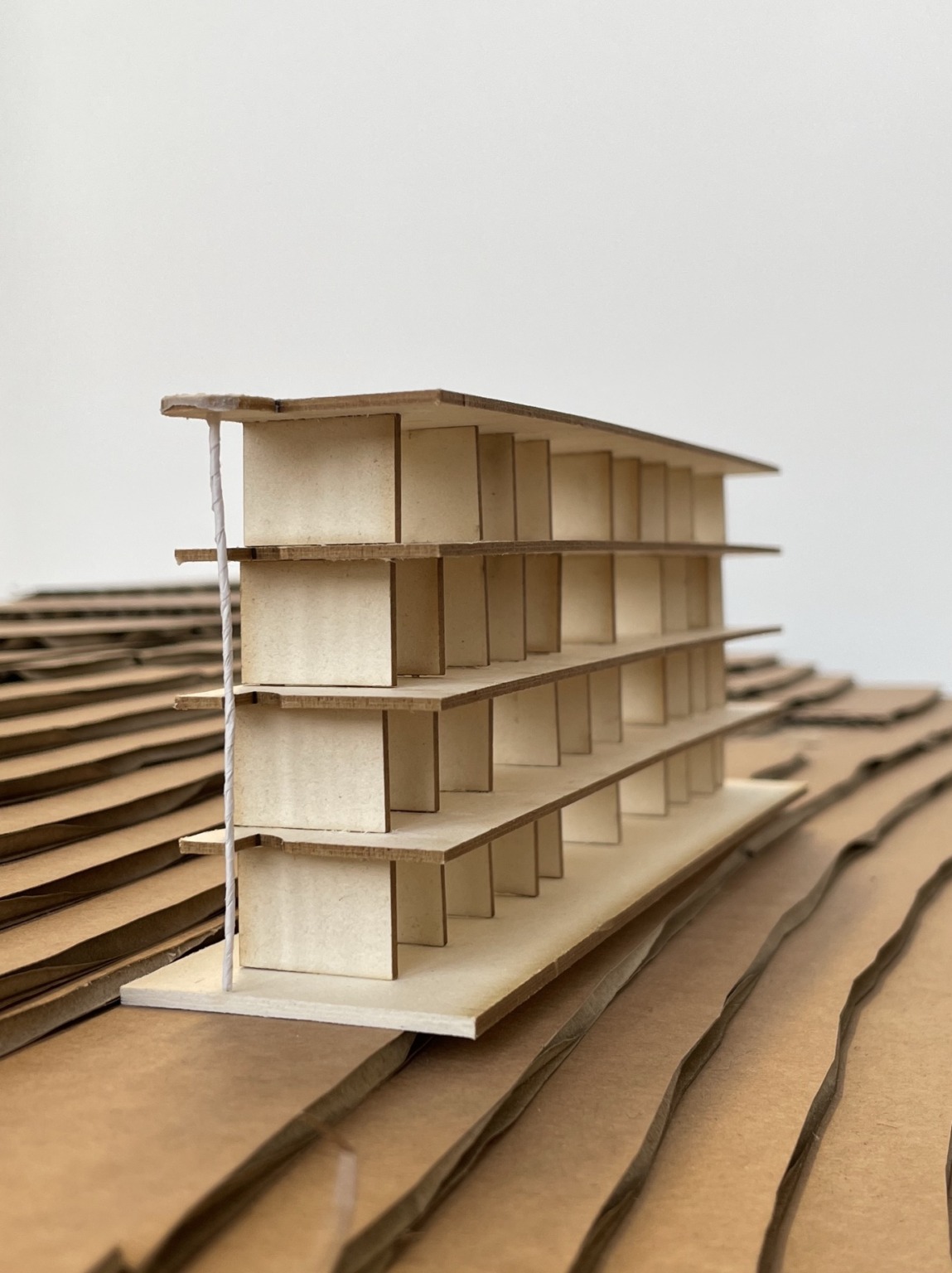 Aïre, Geneva
Connected to the neighbouring plot and an existing viewpoint platform, a slow-sloping staircase follows the natural terrain. On the open ground floor, one can find communal and functional rooms like storage, the washroom and bicycle stands. The groundfloor is public and includes a communal kitchen.
On the upper floors, the flexible floorplan enables communities and families to build and utilise the limited floor area according to their needs. Similarly to my case study house, Maison du Dr. Plisson, by opening the north-east facade minimally, the rooms orient and open towards the view of the trees and the river.
Built in furnitures can create more private spaces, in contrast to the light flushed common rooms. At any time, except for the load bearing walls, the structure can be changed and adapted to future needs, uses or living situations.