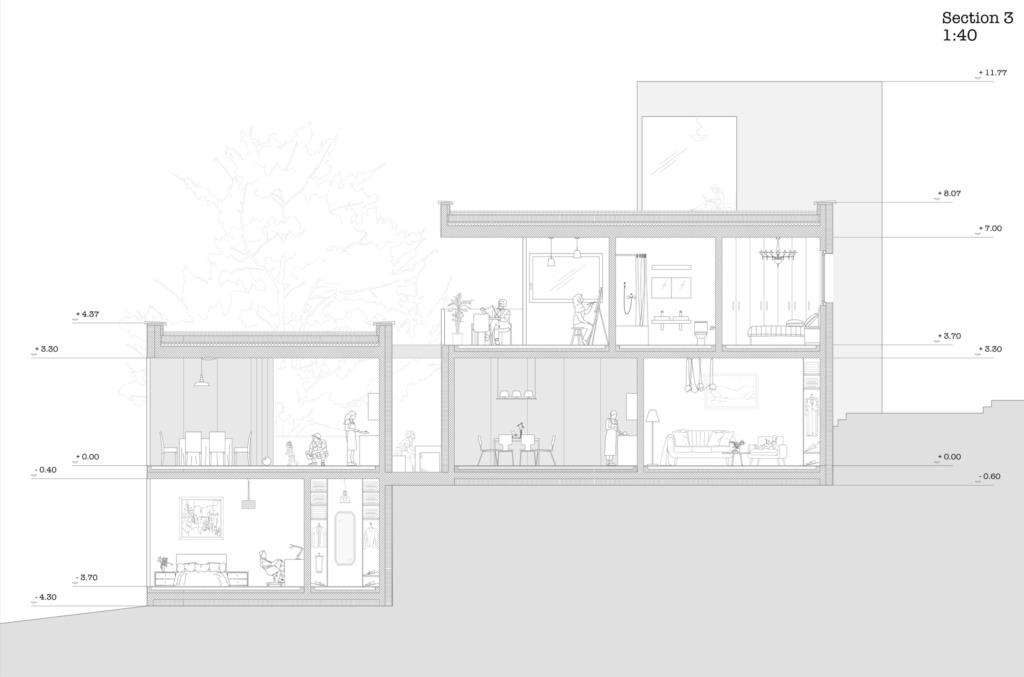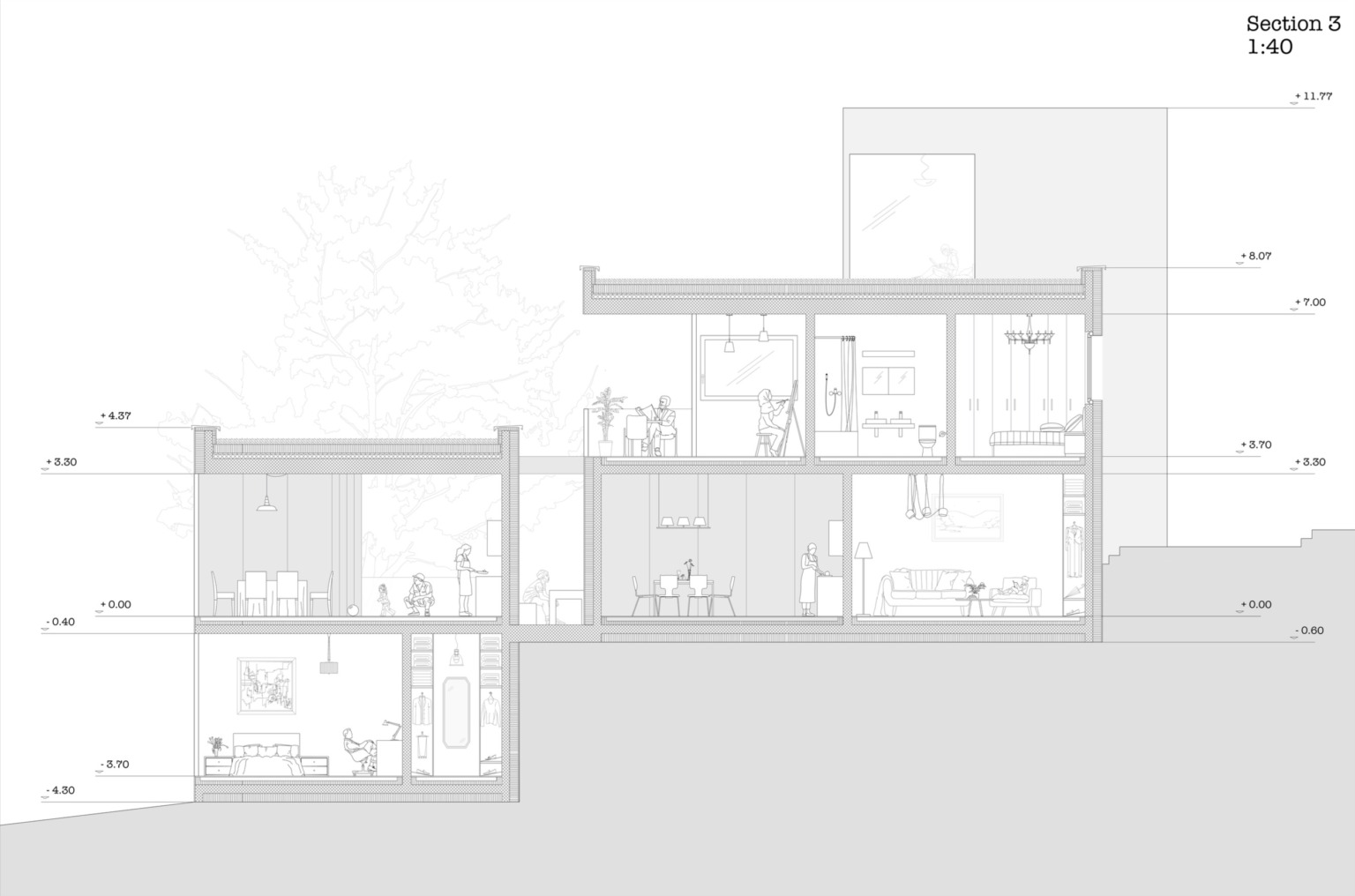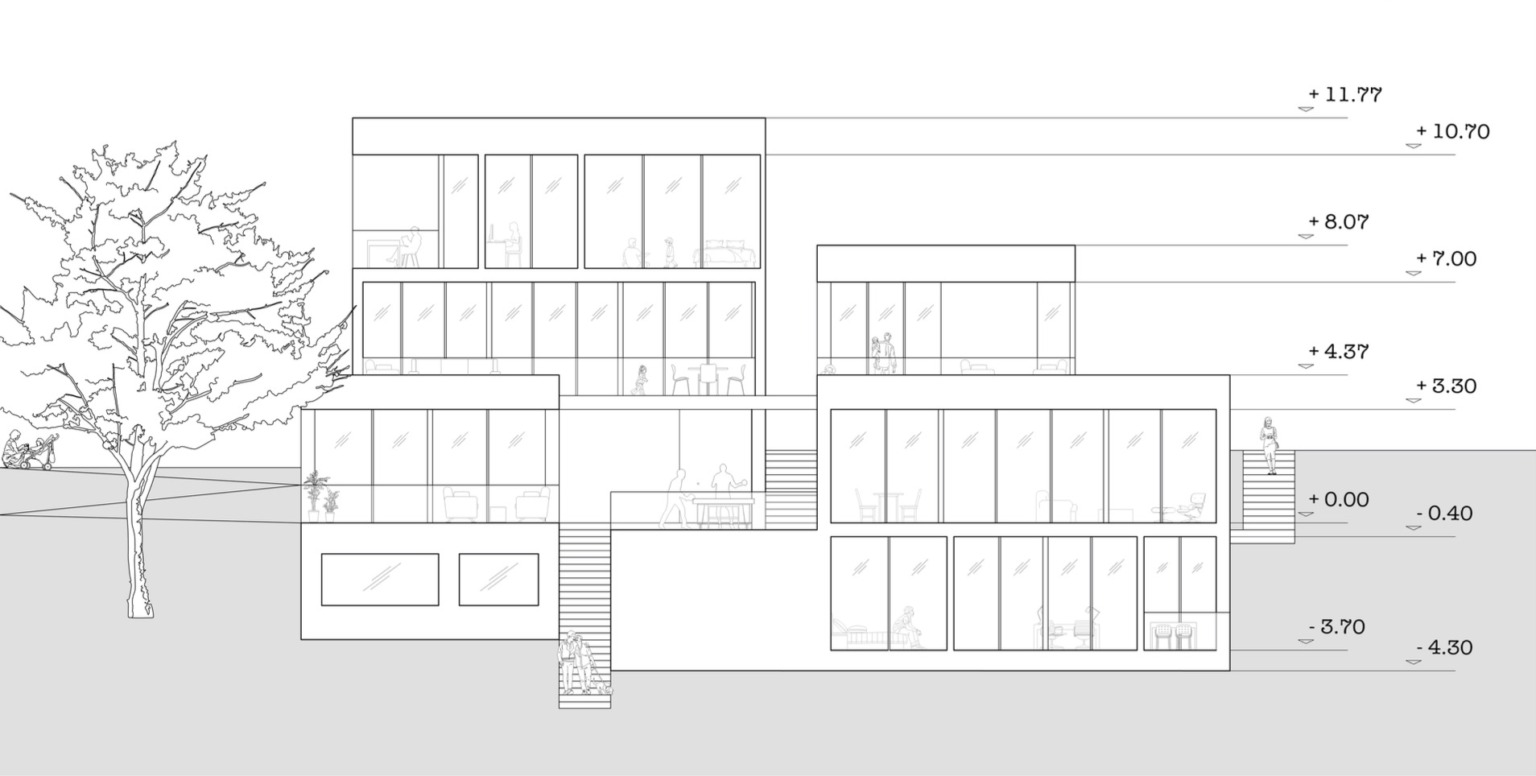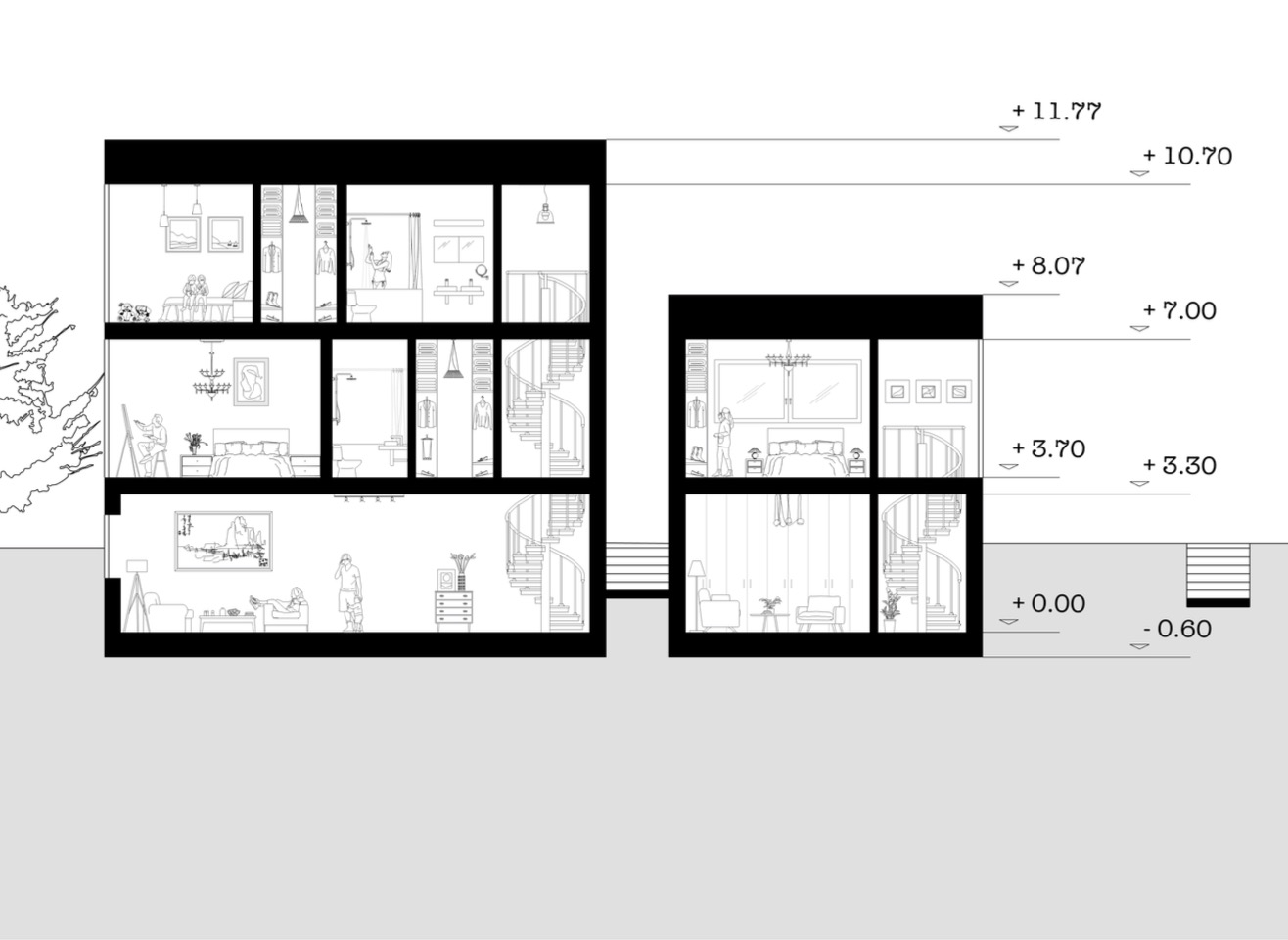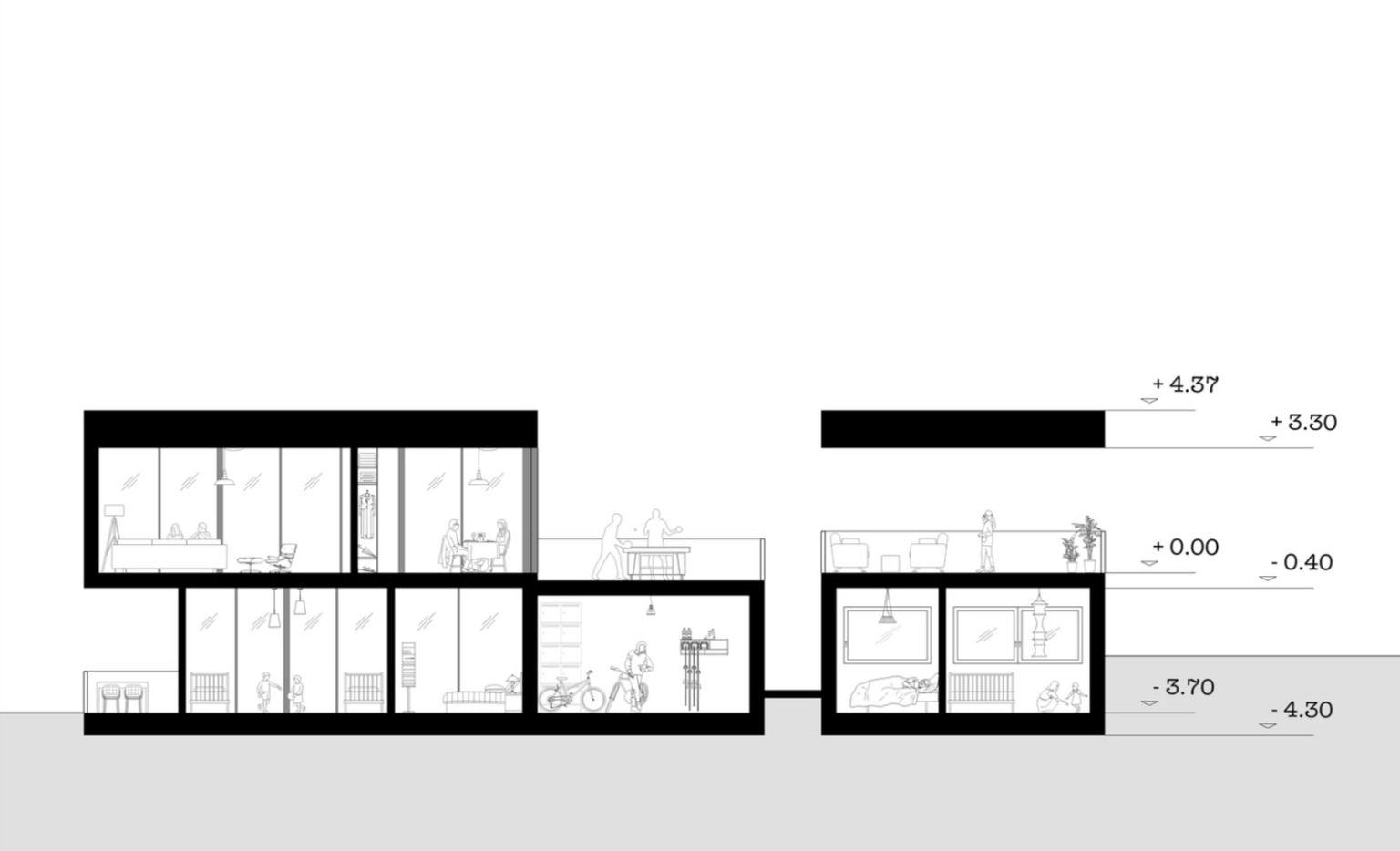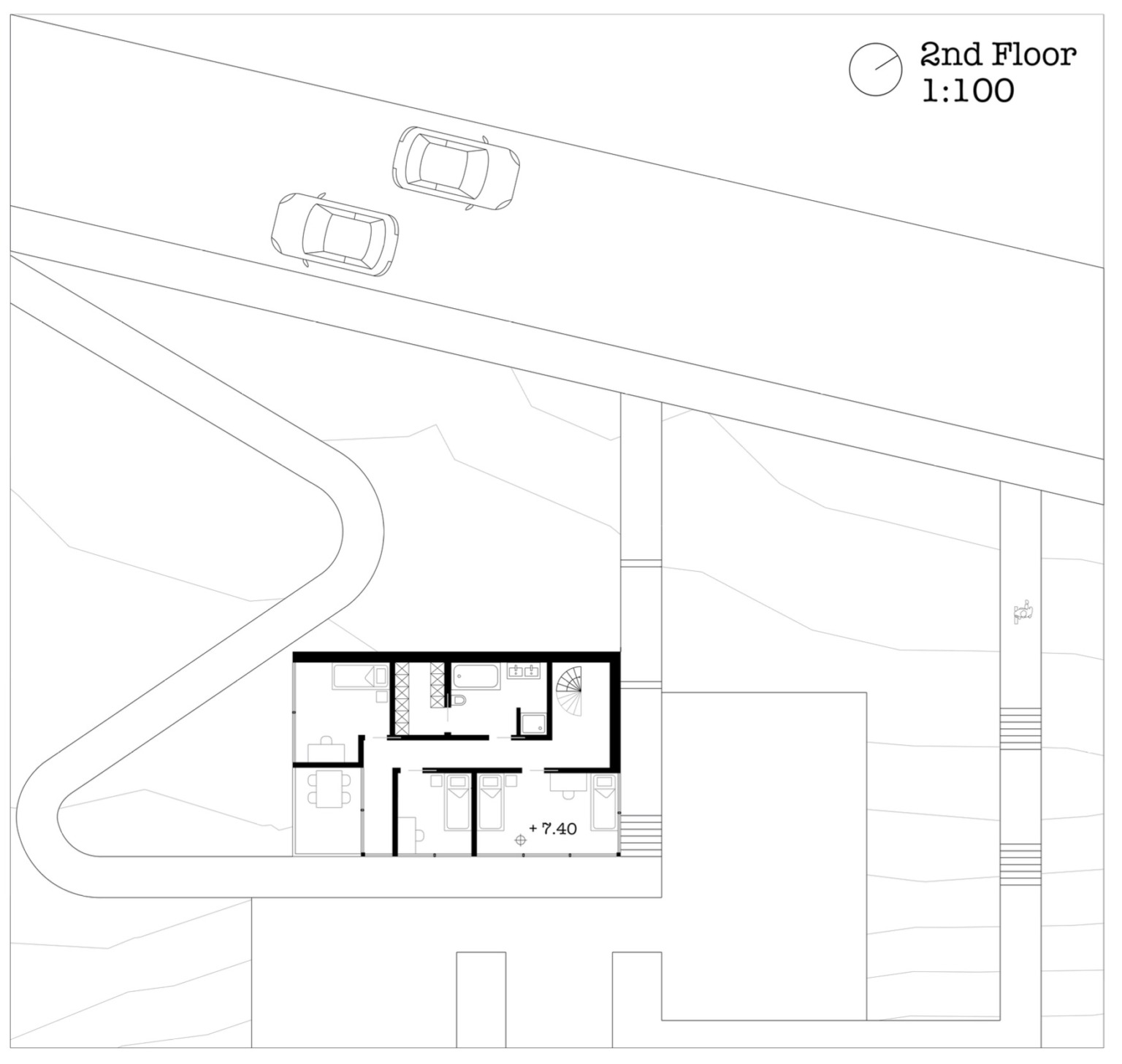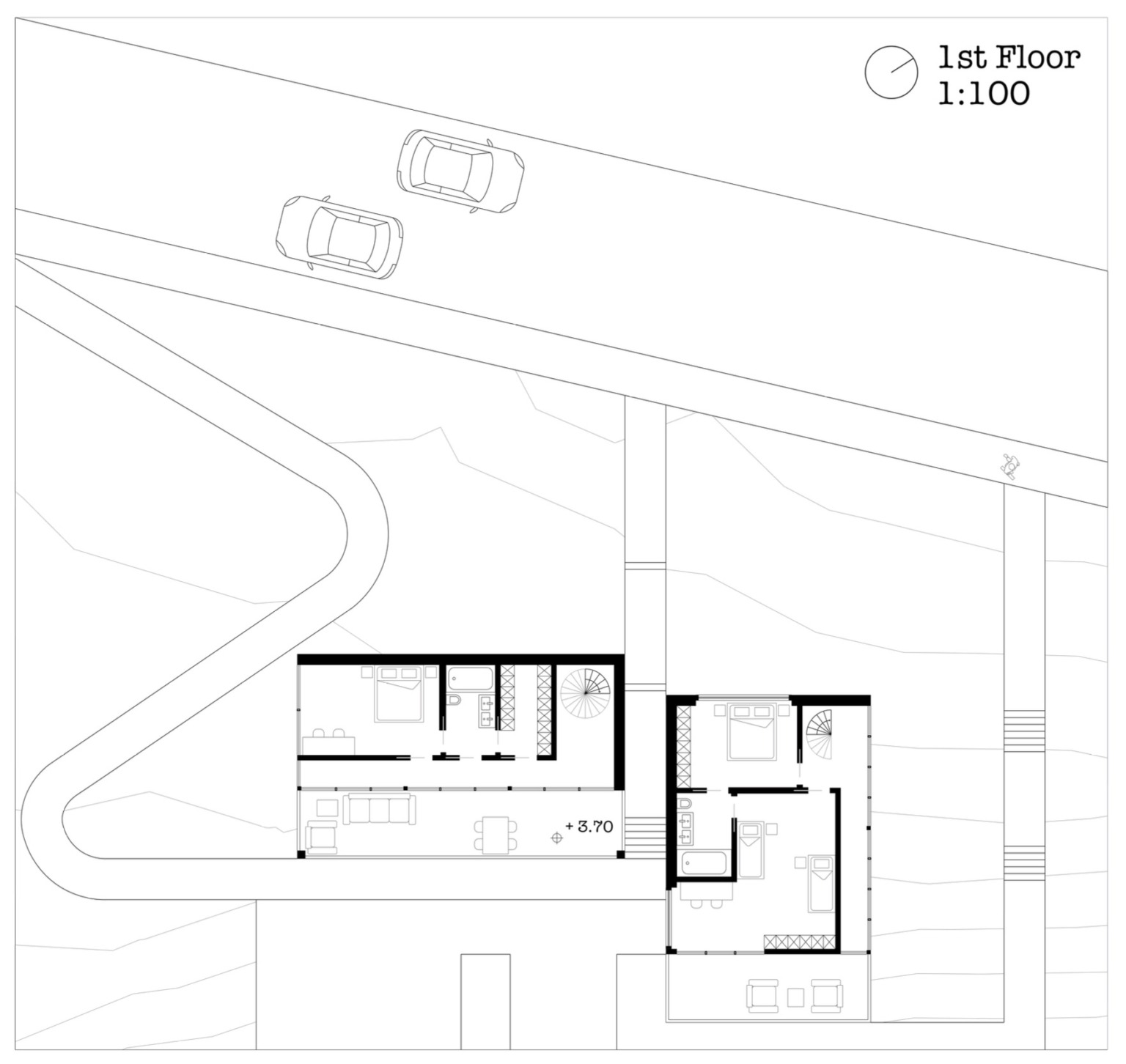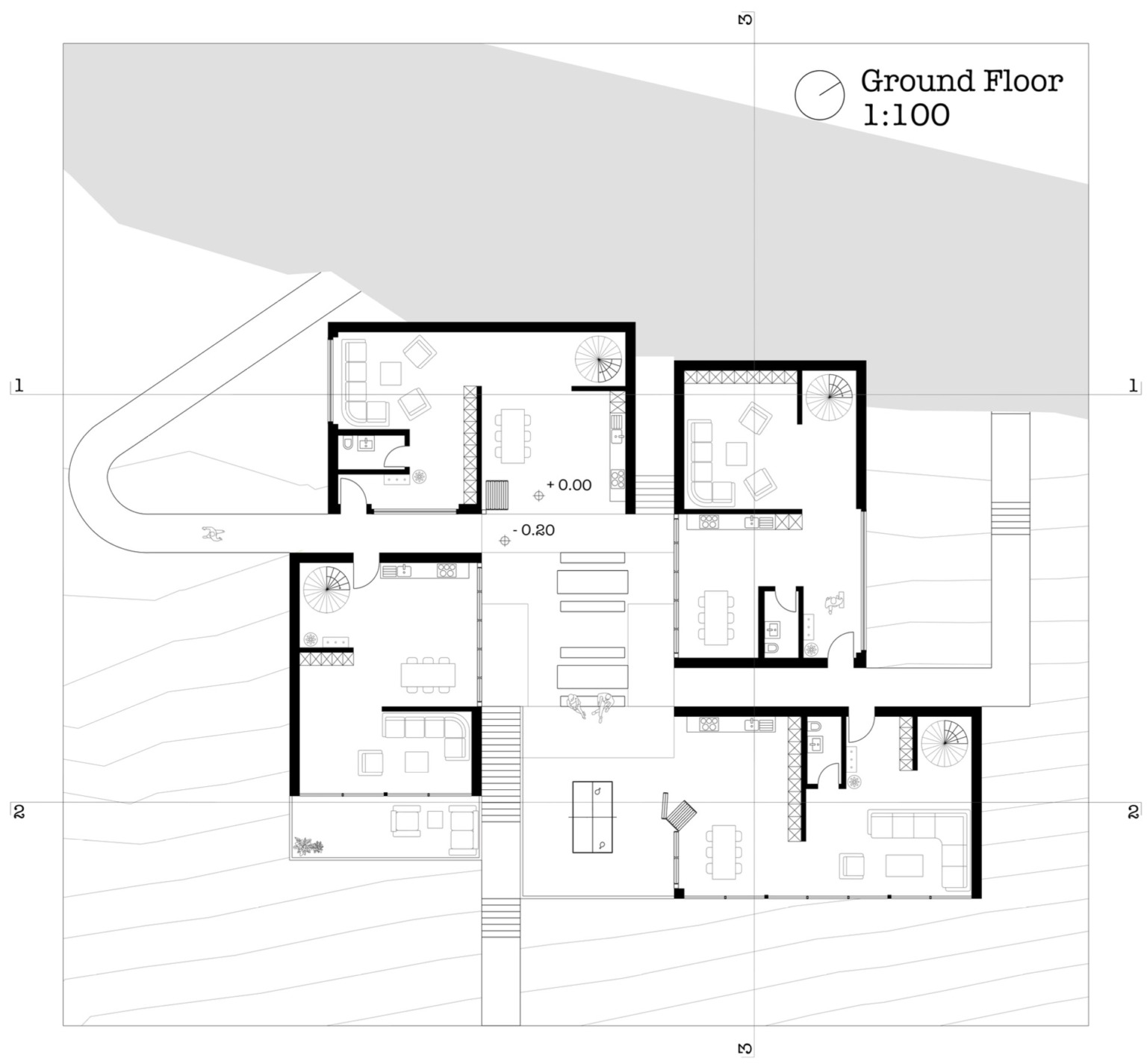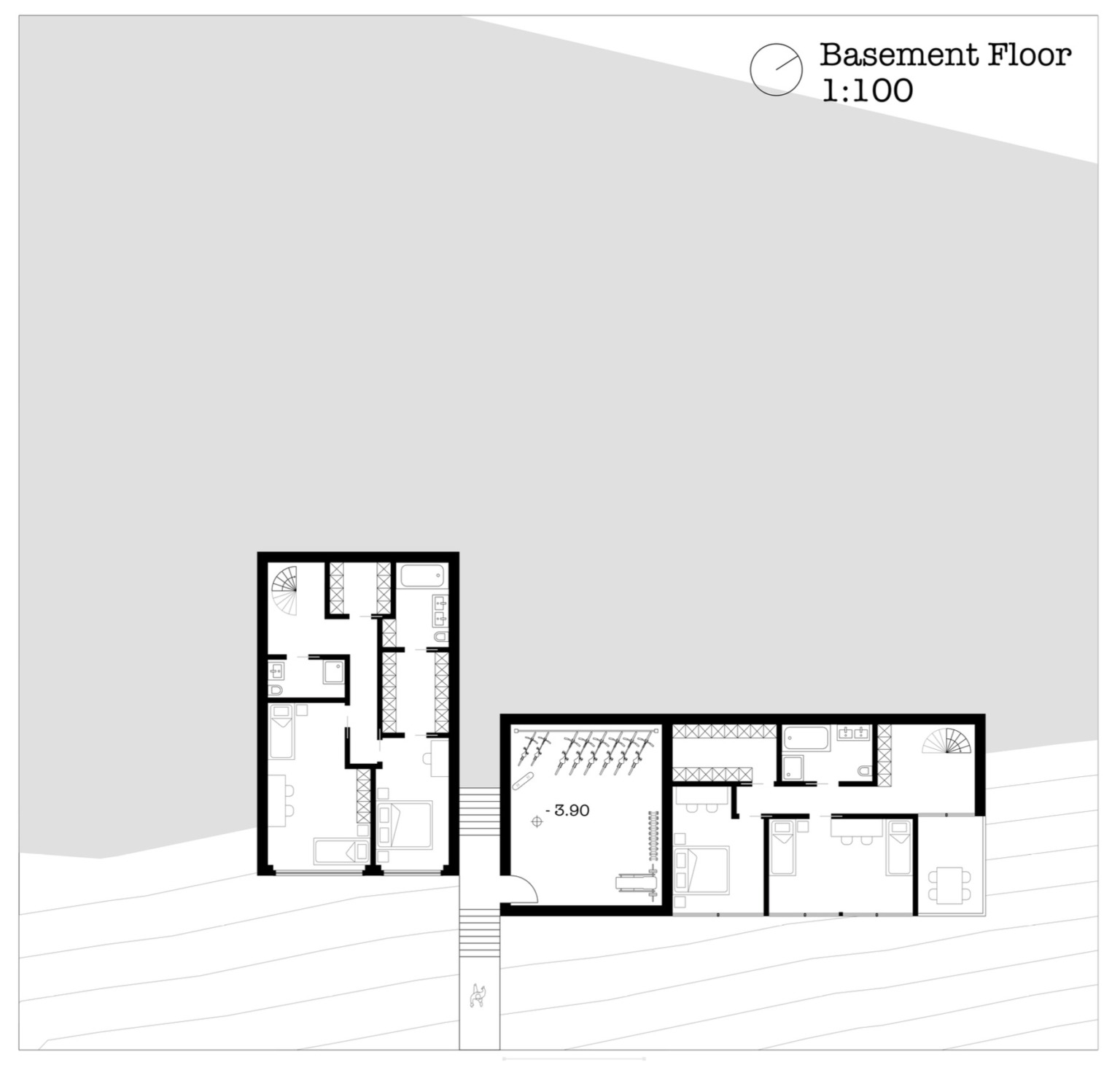 Aïre, Geneva
La Vue is a small neighbourhood designed for high flexibility. If privacy is desired, the building structure provides a covered retreat, tucked away from the street. Nevertheless, communal spaces can dynamically be created thanks to the operable sliding walls.
The residents can decide themselves if they would like their living space to spatially and visually connect to neighbours, towards the outside or keep them closed.
The 4 buildings are linked to a connecting outside living area. Built-in tables allow the neighbours to sit together and share a glass of wine, while enjoying an amazing view and watching the kids play.