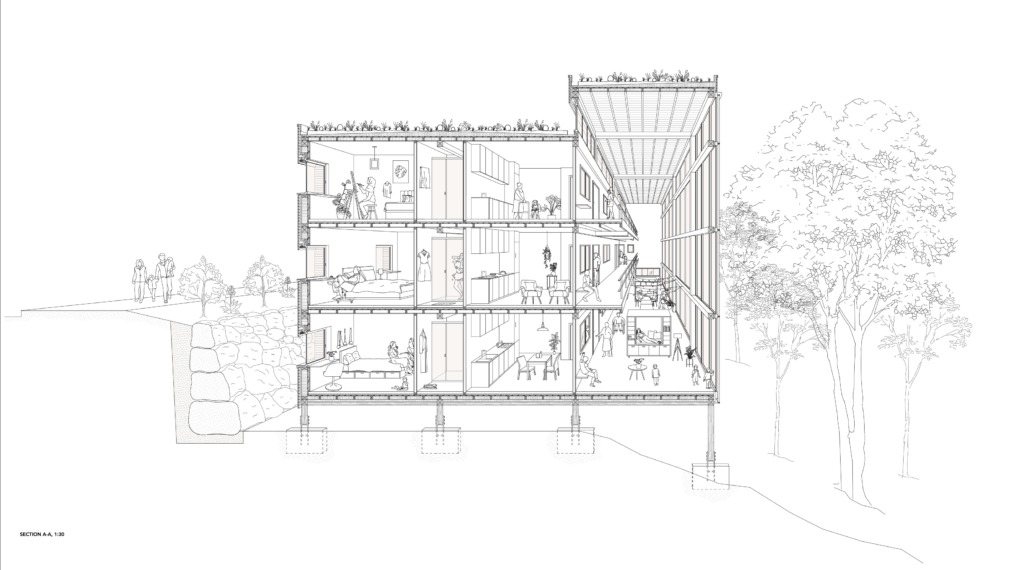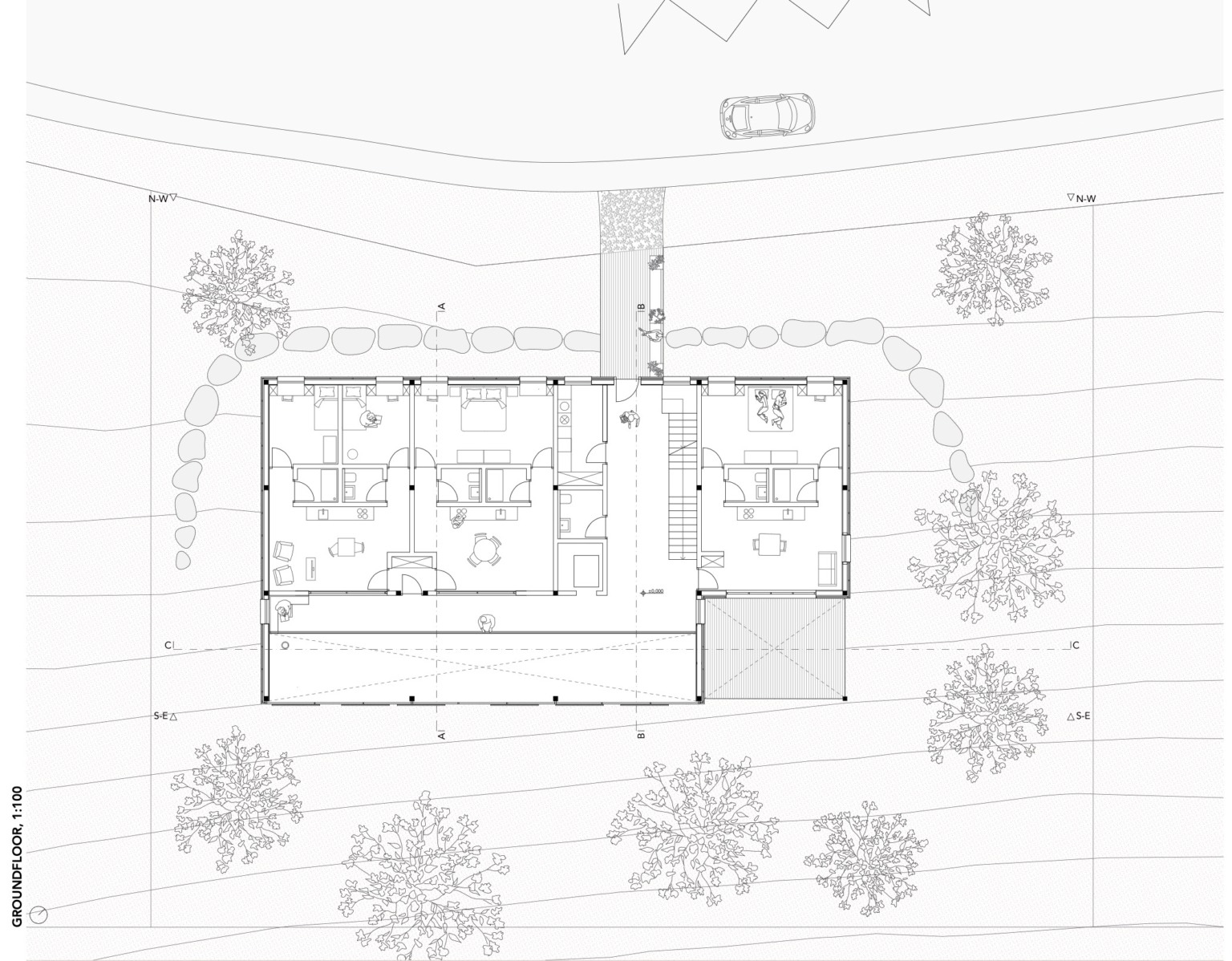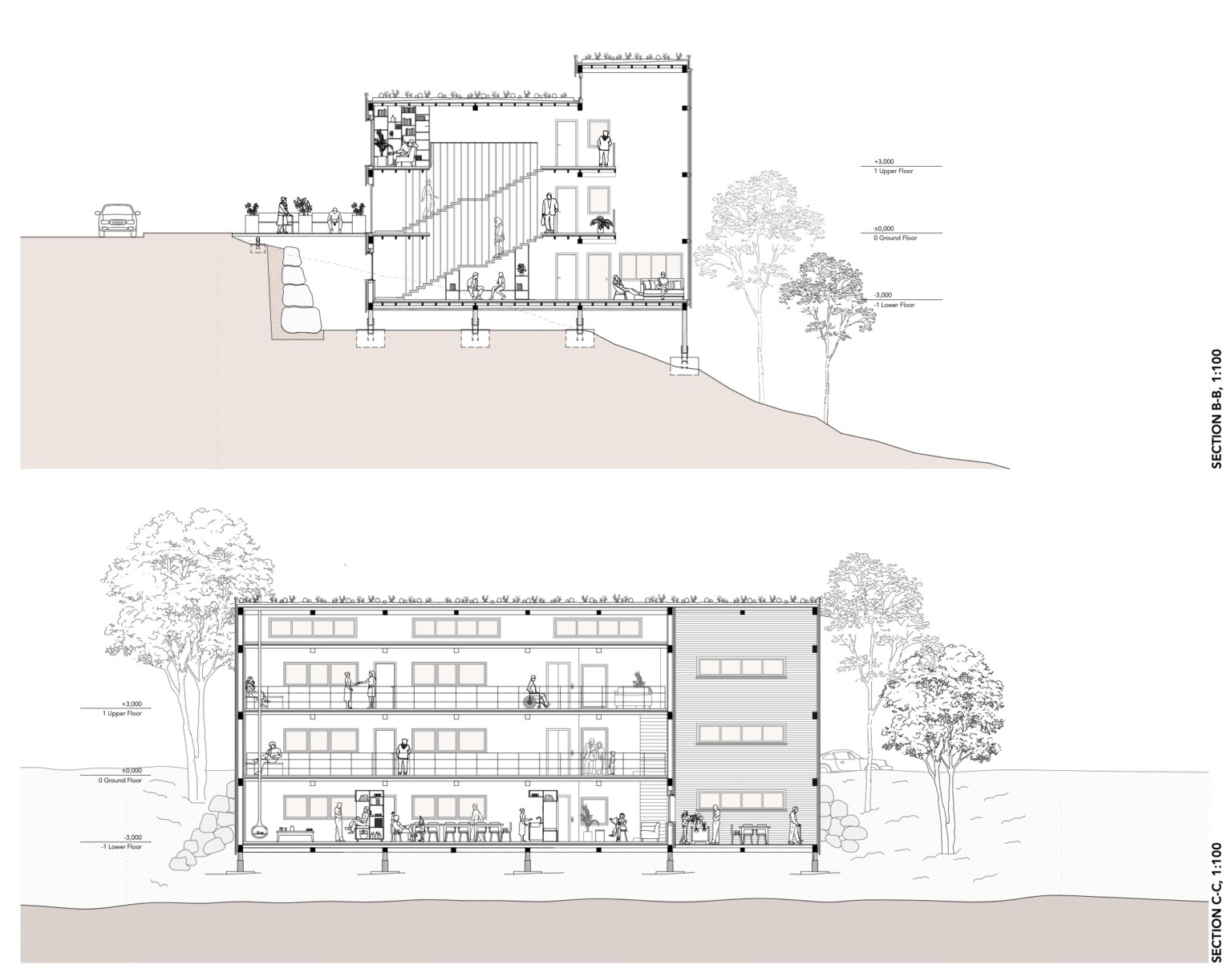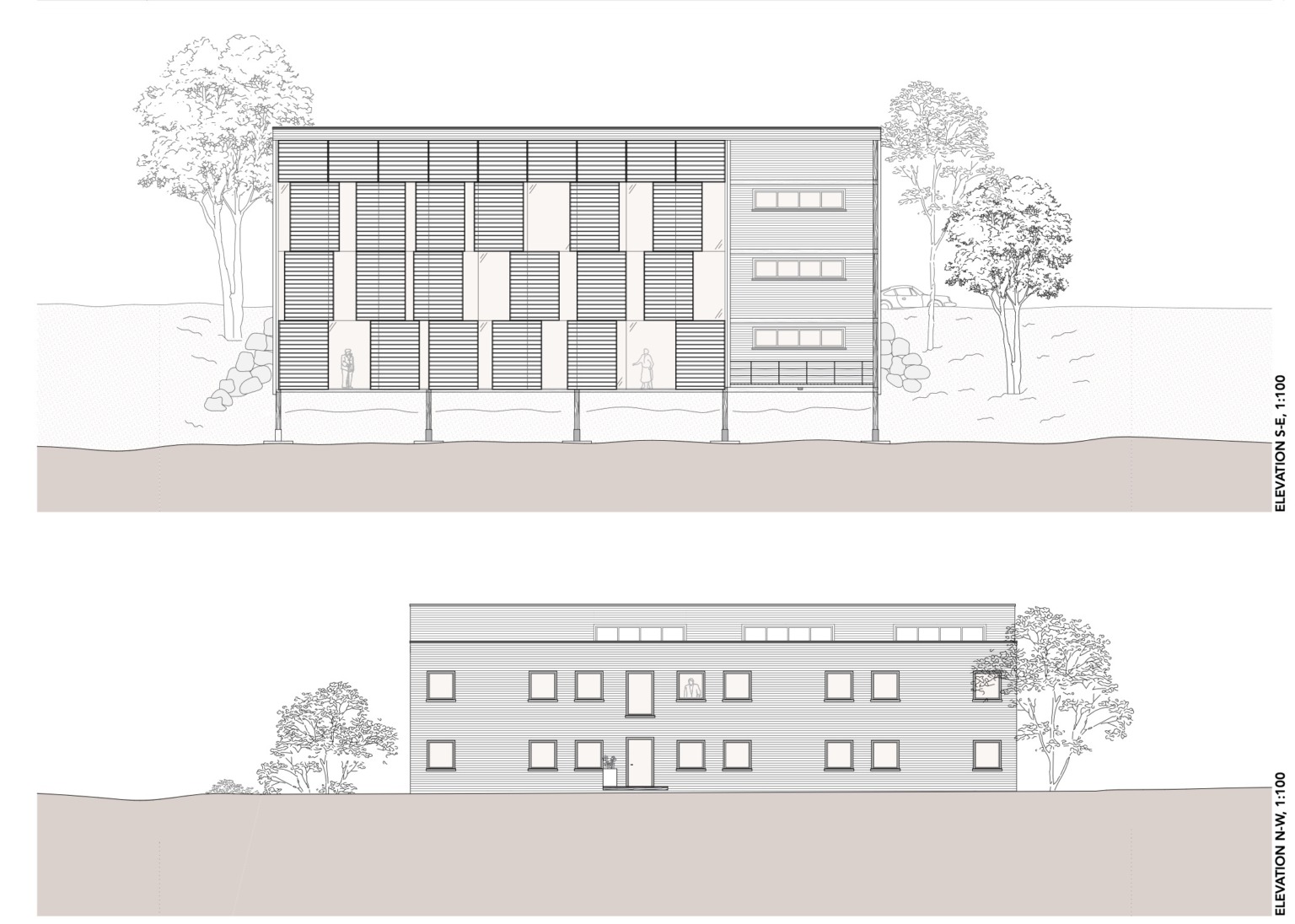 Aïre, Geneva
Eld-Aïre-Ly is a housing community for elderly people in Aïre, Geneva. The flats are designed for two people, flexible for singles or couples. The central unit condenses all wet rooms and allows optimal use of the shower and toilet, while being resource efficient.
Privacy is layered horizontally, from private, semi-public, to public. The bright communal area offers a variety of activities and opportunities for interactions.
With a wooden construction minimising the impact on the land, the aim is to offer the residents maximum quality using minimum resources.