Art Sento Machiya, Kanazawas Cultural Baths ,
2017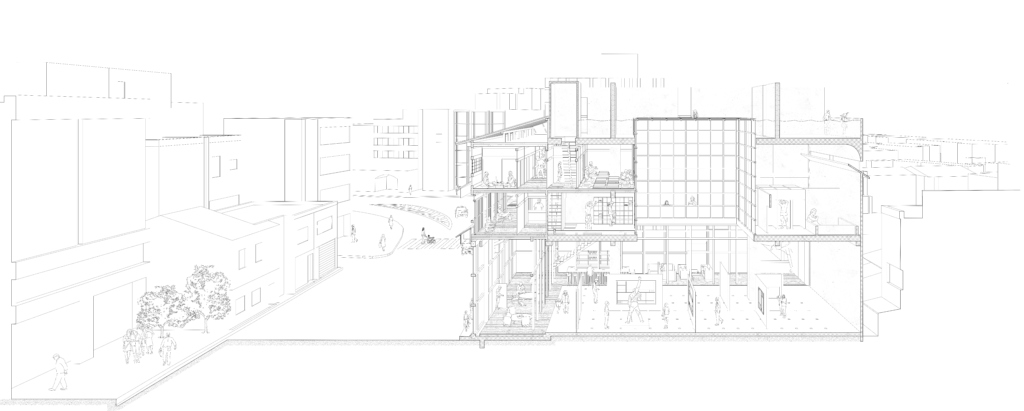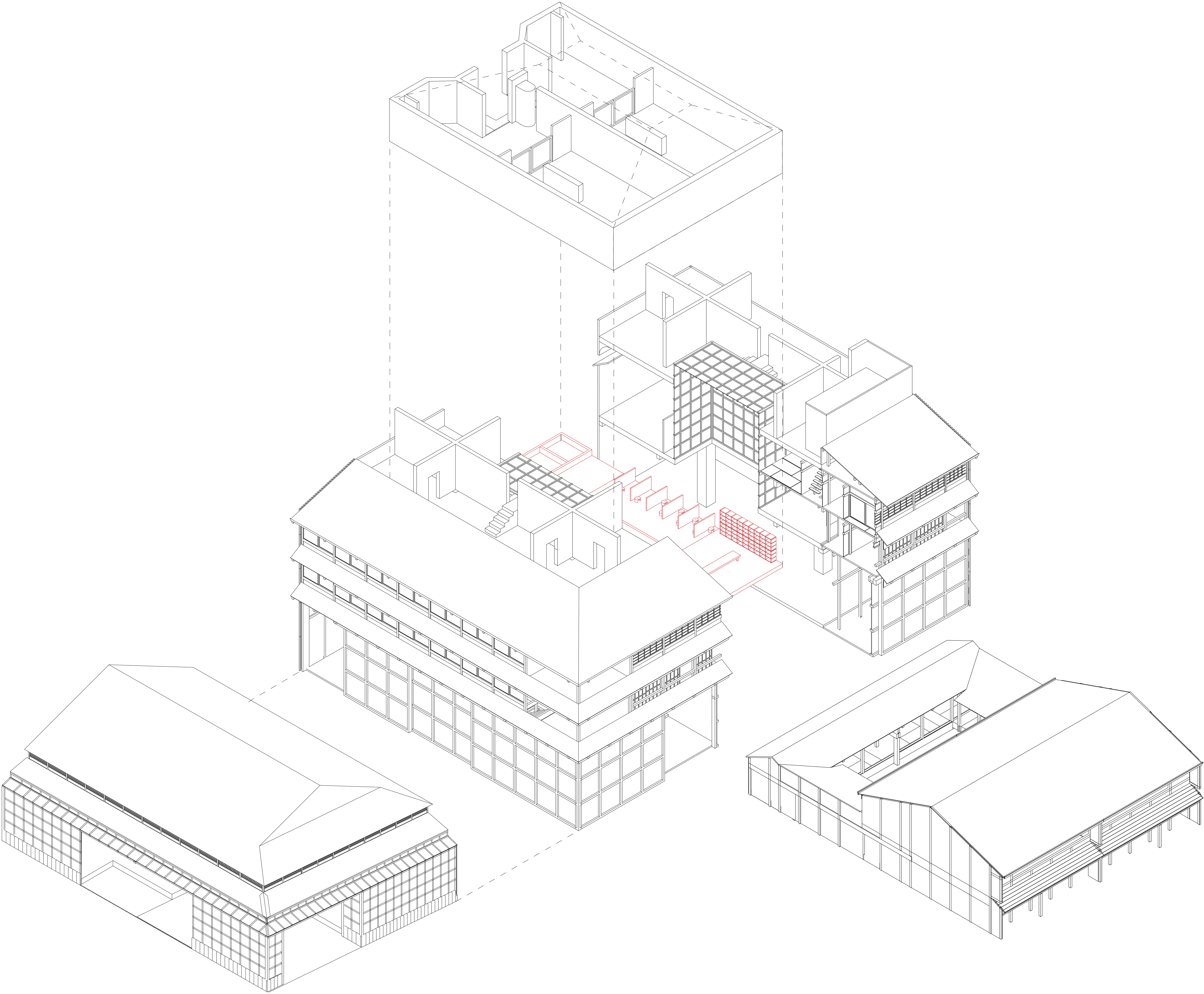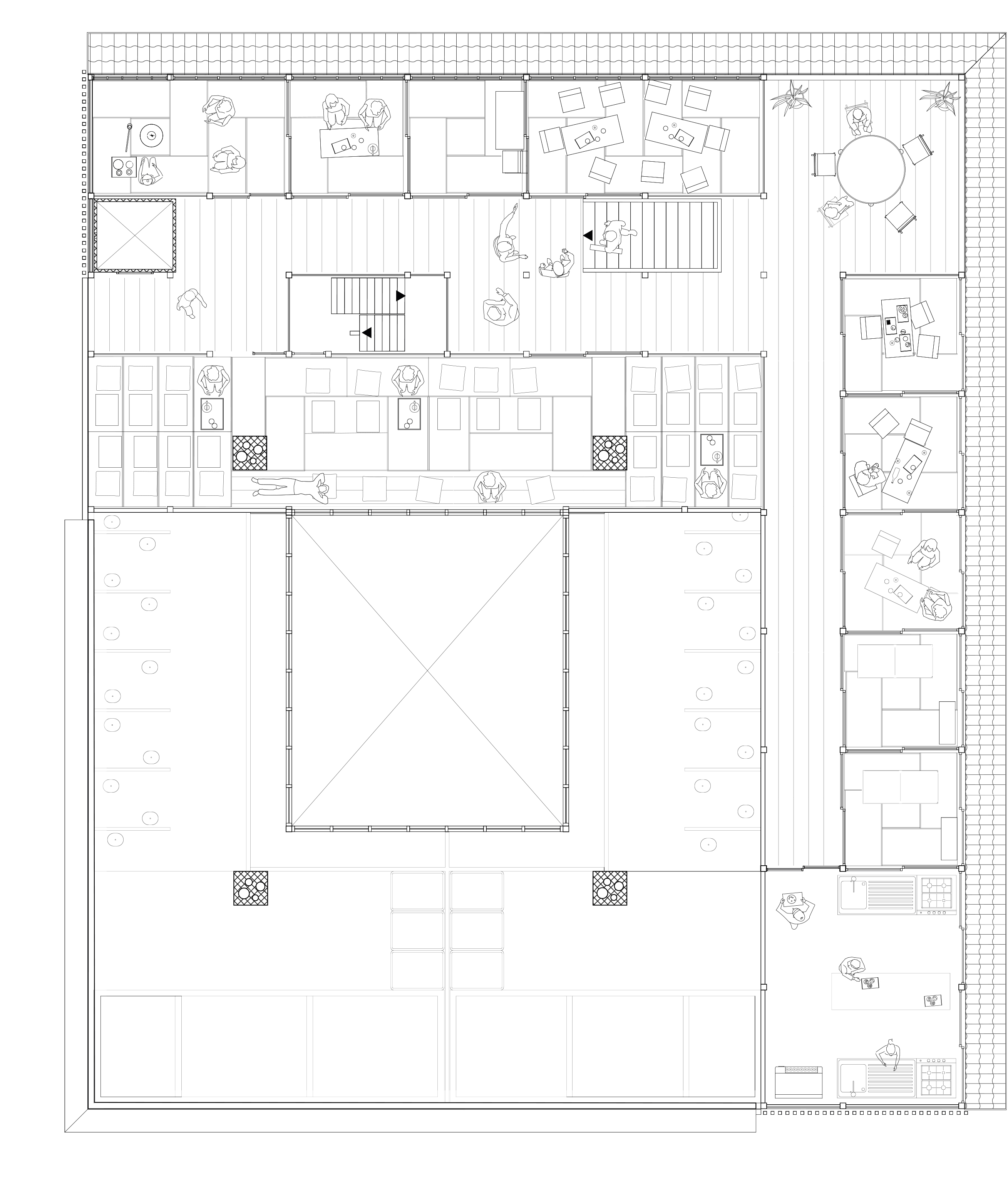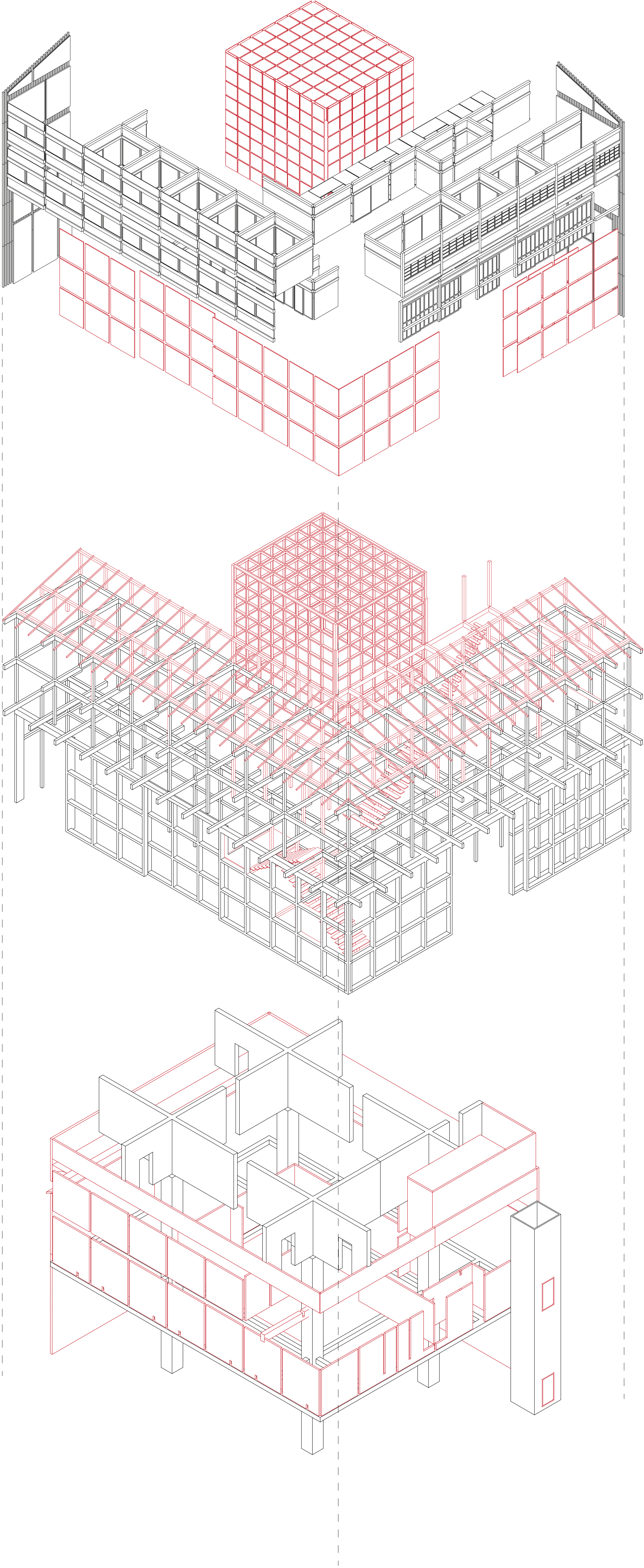 East end of Owari-cho, close to touristic area and museums.
Hybrid program with an open event space with cafe on the ground floor and public baths facilities with relaxing and massage rooms on the first second and third floor. It is a place where many different kinds of events can be organised and where you can go enjoy a relaxing time in the many different inside and outside baths.
The project acts as a social condenser which brings locals and tourists together during the evening so as to reactivate the surrounding underused touristic facilities. The modular facade can be opened in many different so as to adapt to any situation. The main and central light well acts as a connector between the baths and the event space.