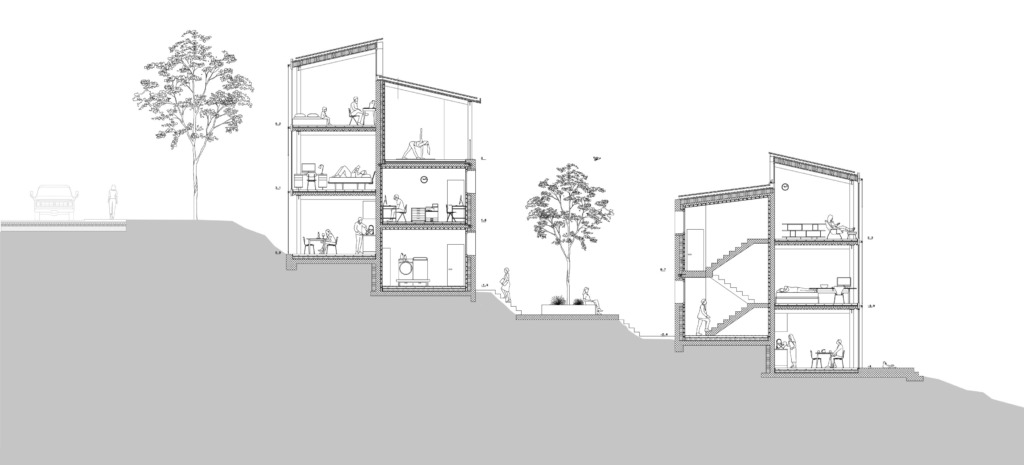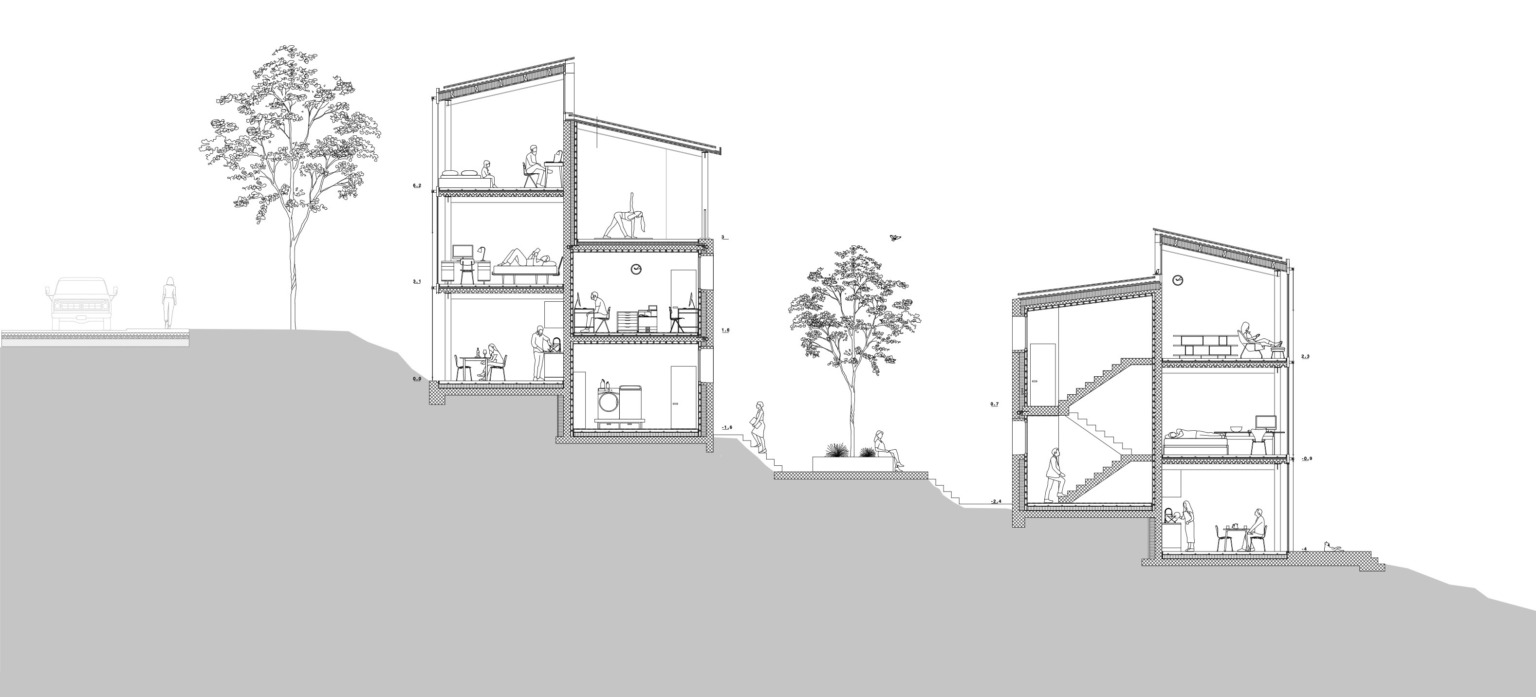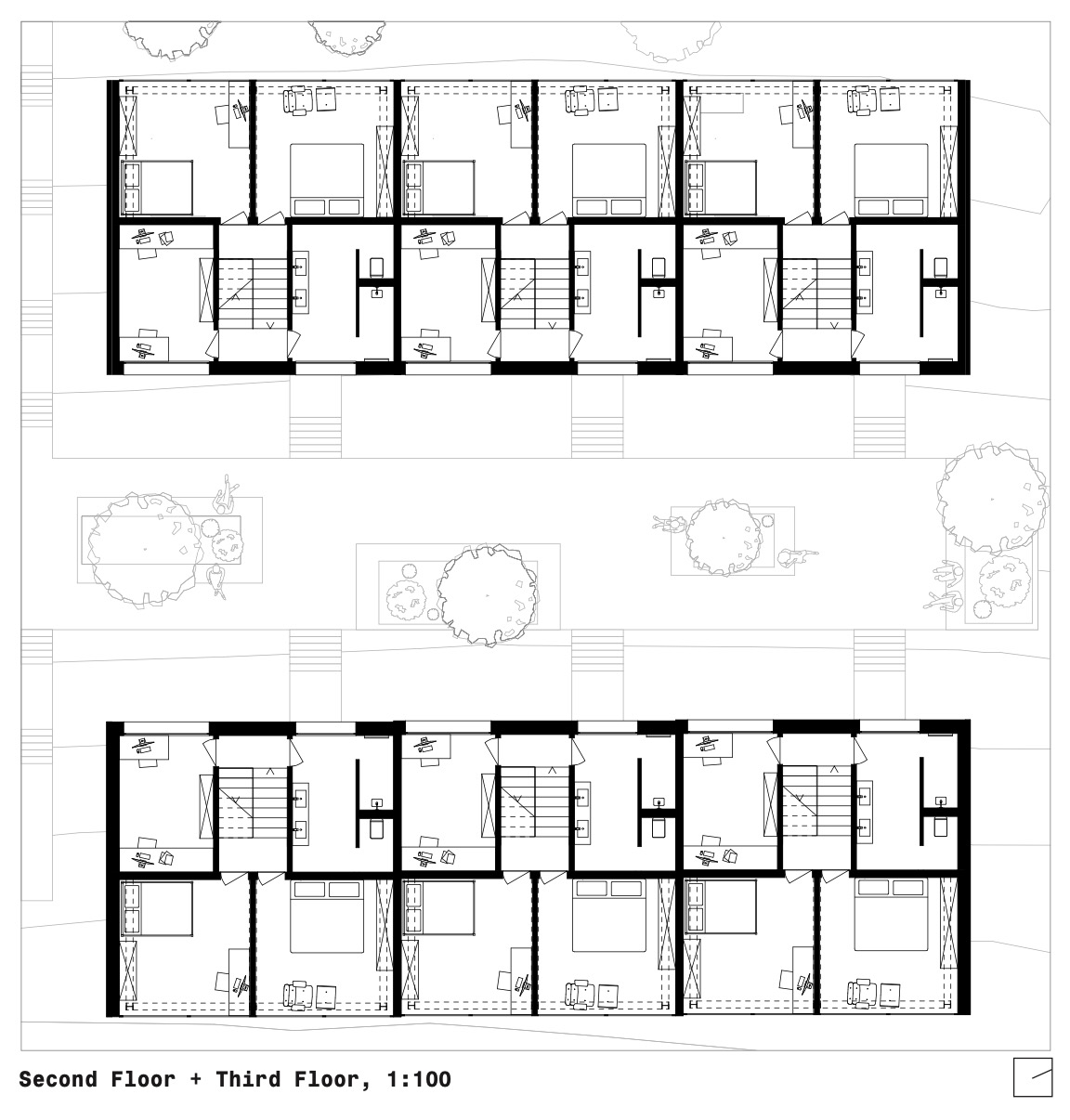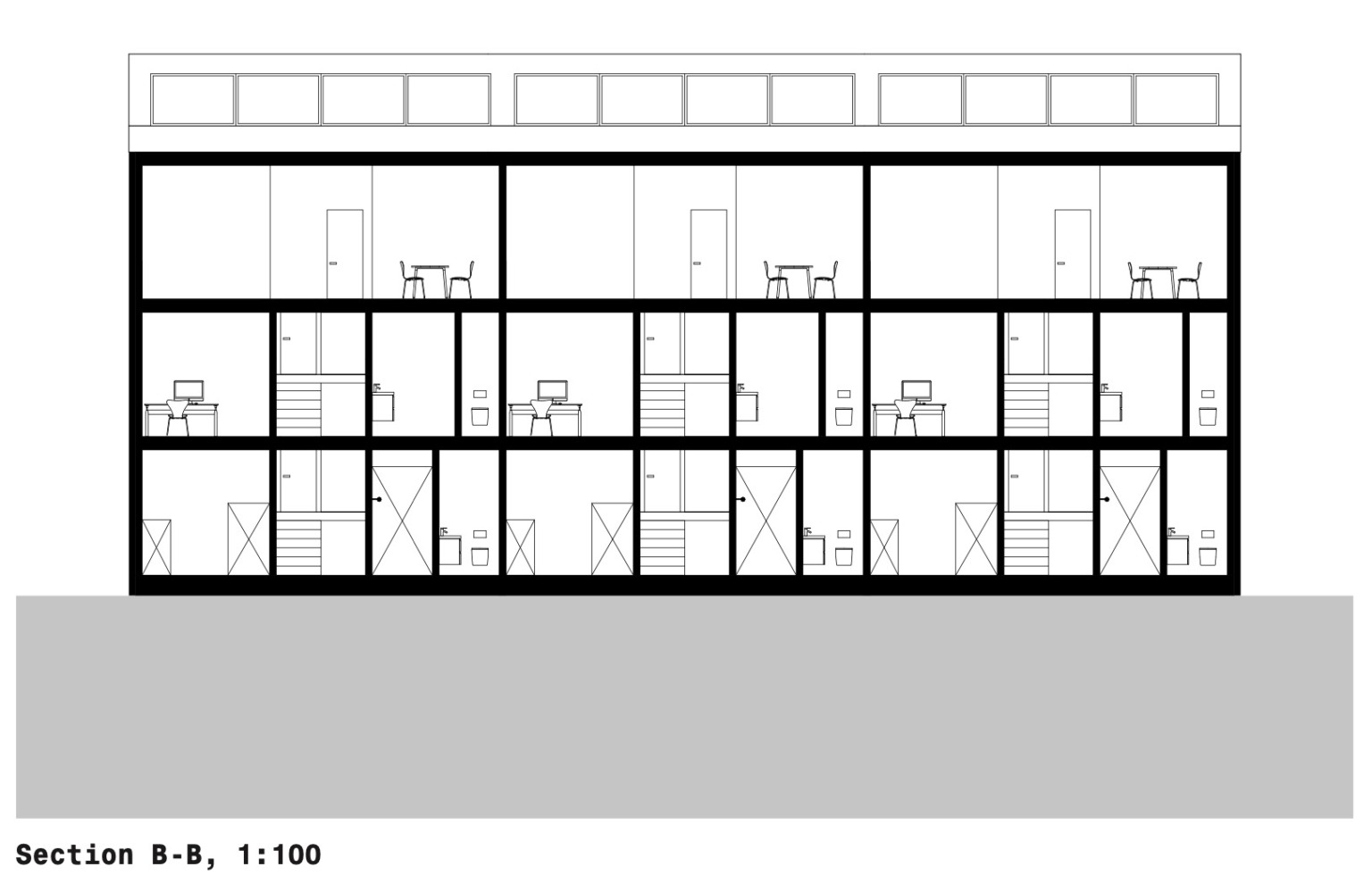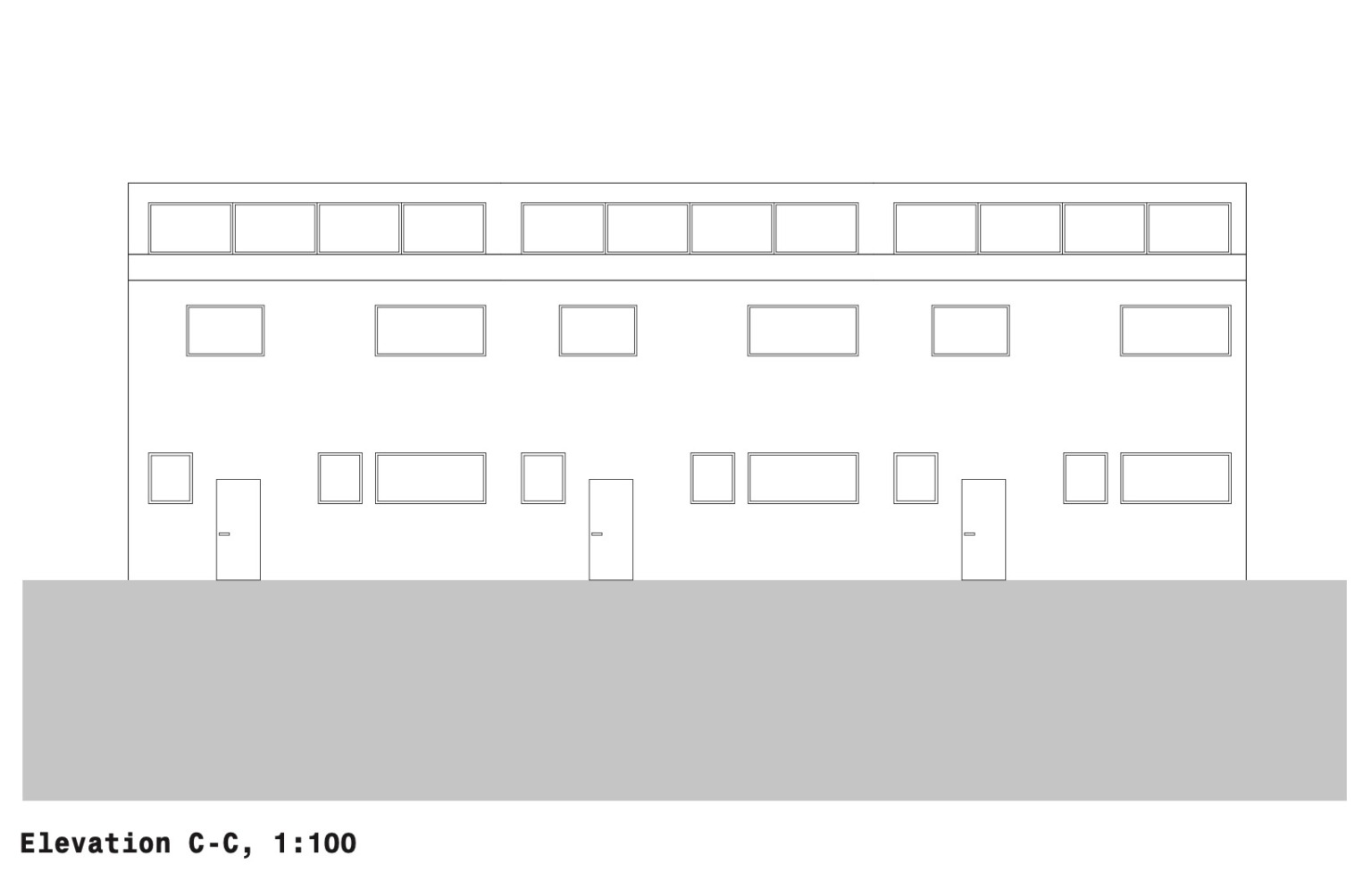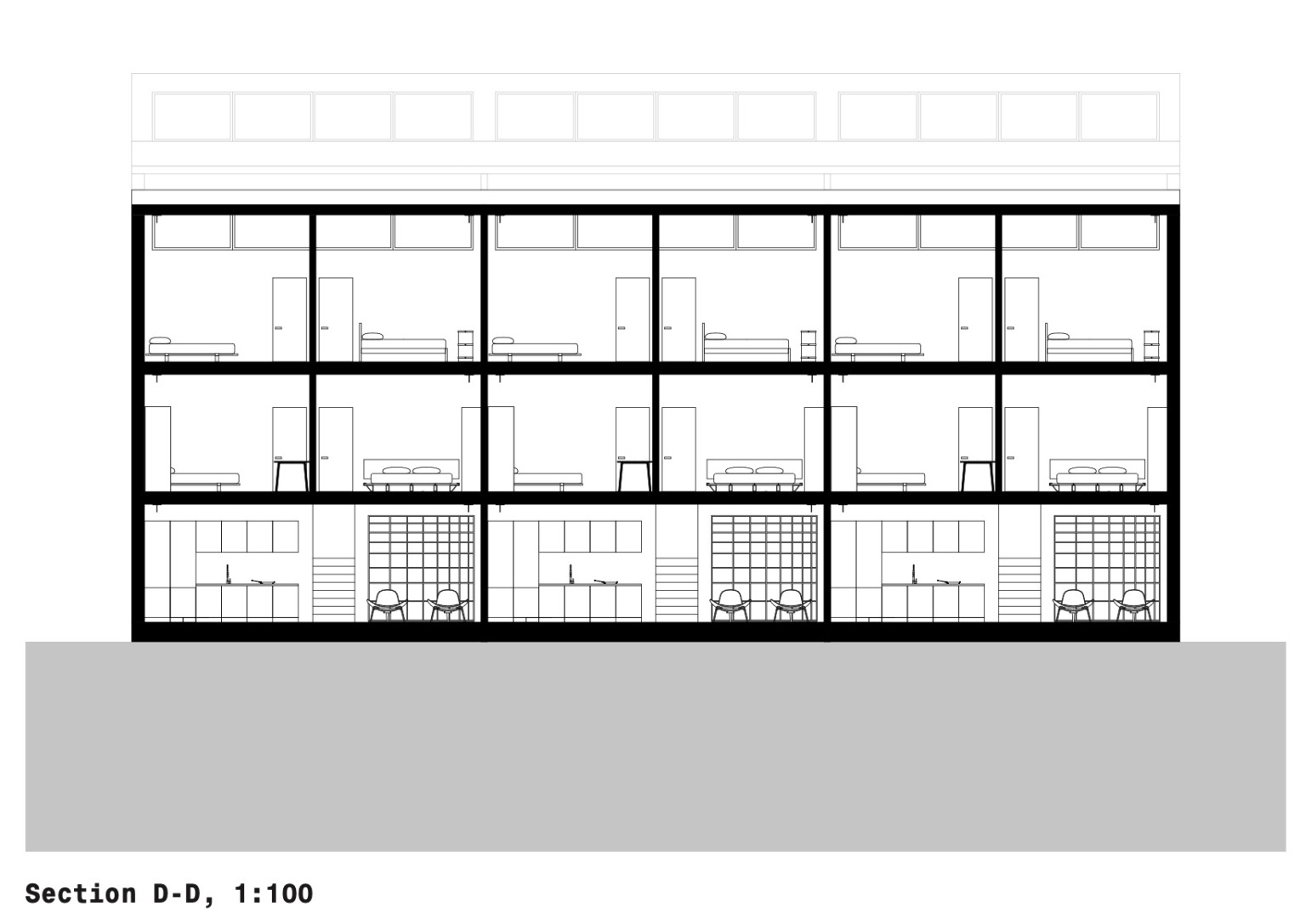 Aïre, Geneva
Glassface Houses are six house units united into two separate buildings, which are intended for families with 3 to 5 people. Between the two buildings there is a square which is a place of gathering and many trees can be found.
There are several possibilities to gather, such as sports facilities and dining rooms. The buildings adapt to the sloping terrain, which becomes evident when studying the heights of the floor slabs, and offer a large glass front, which provides a magnificent view of the surrounding environment.
Fabric blinds allow to control brightness and warmth inside the residents' rooms, offering high inner climate adaptability.