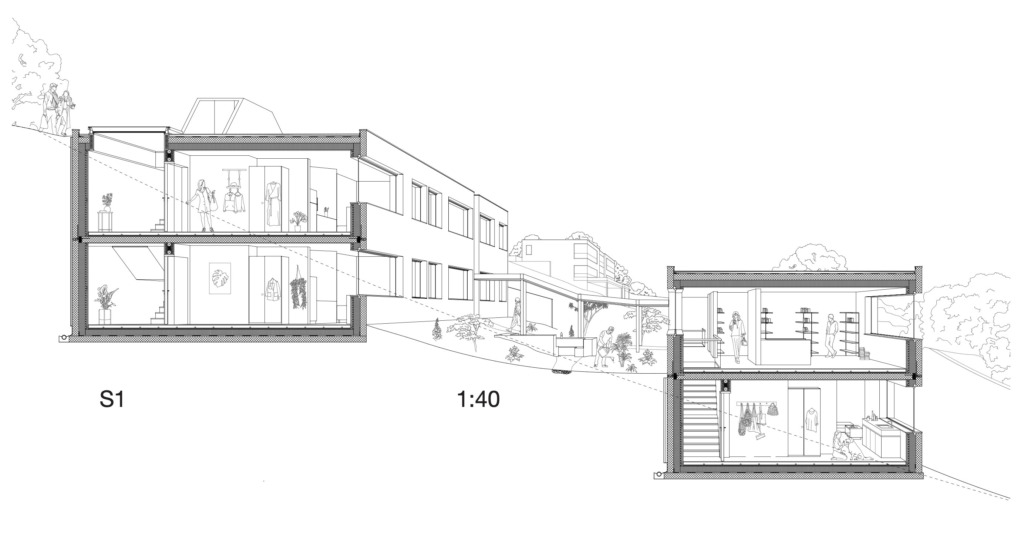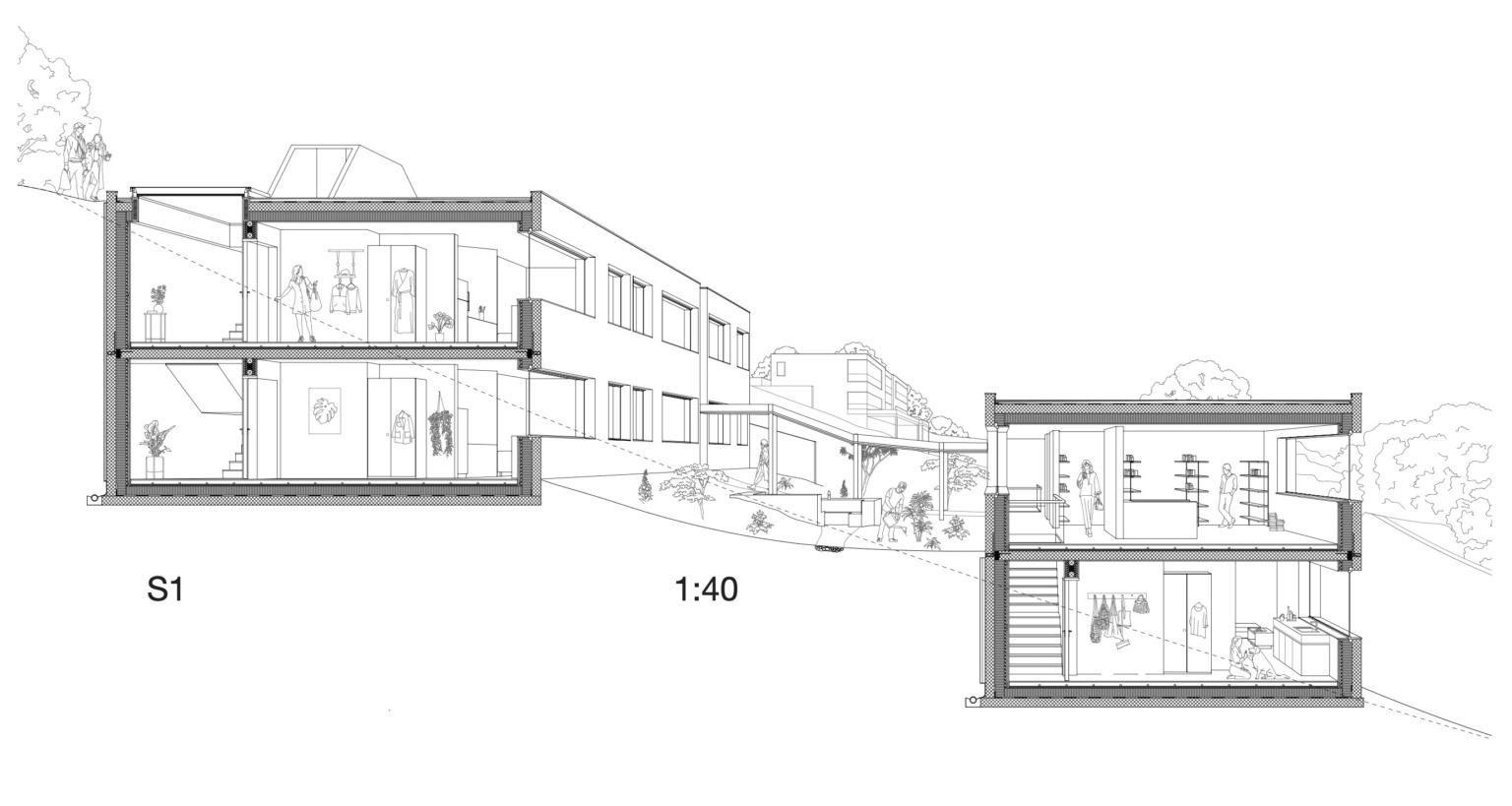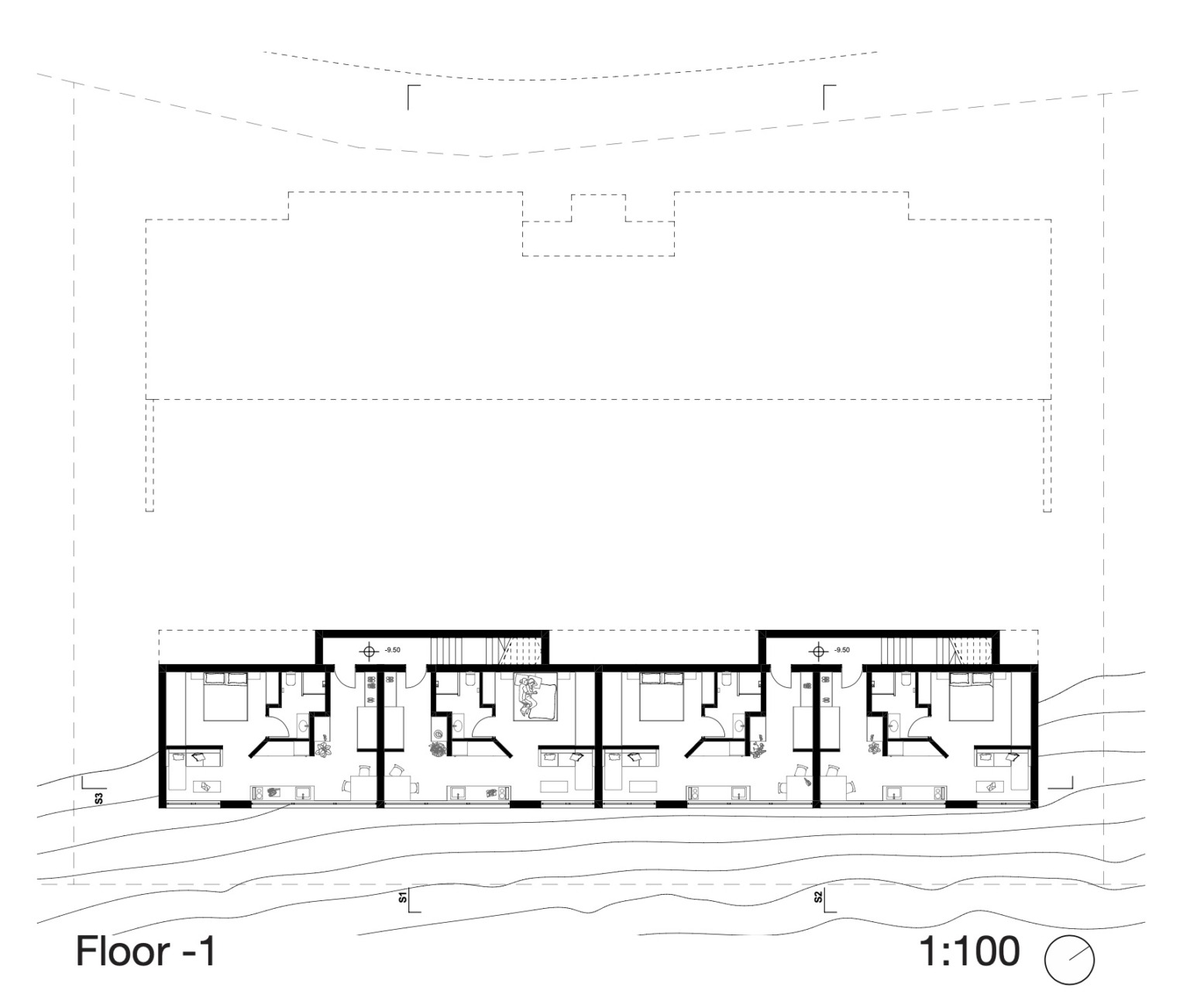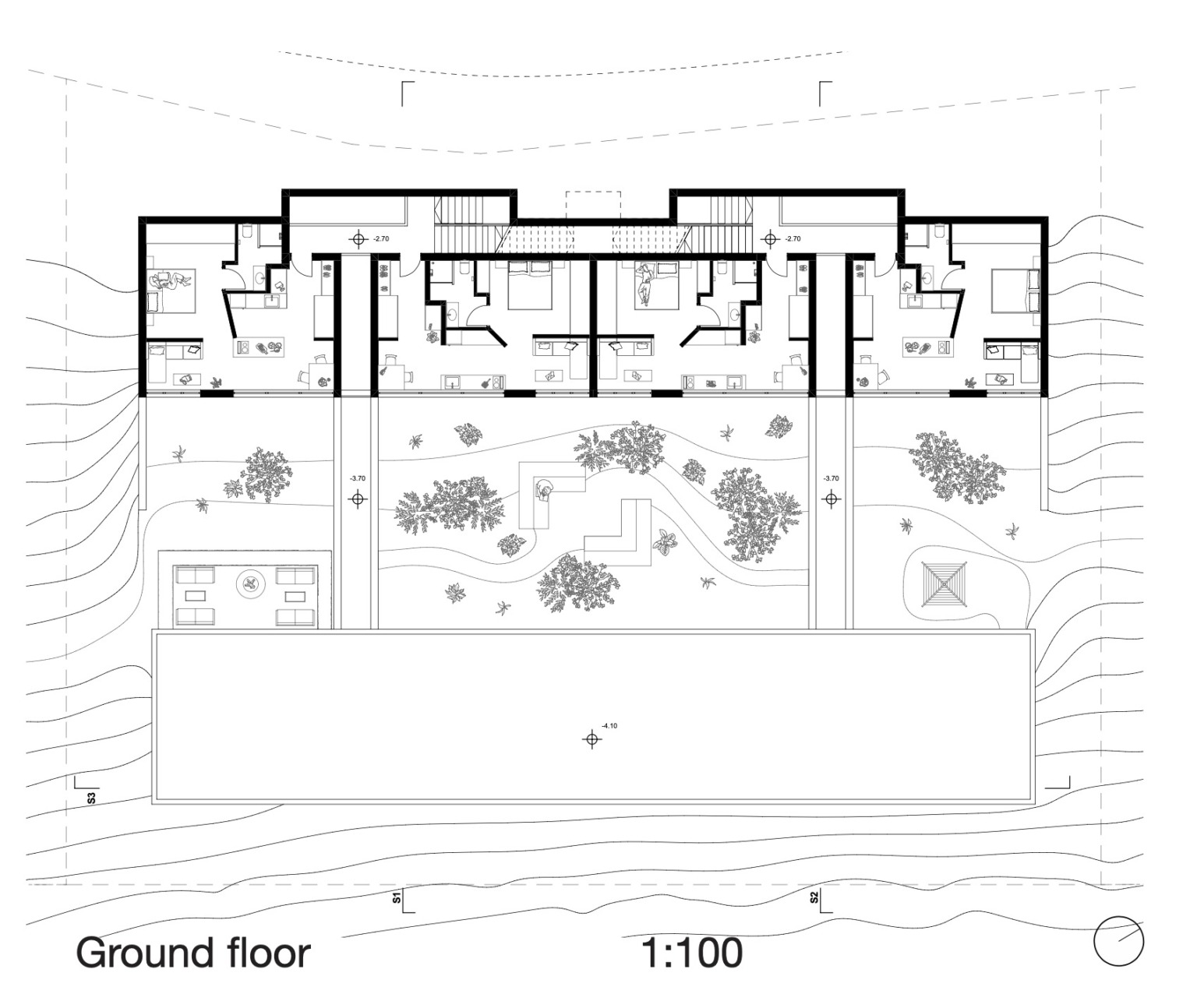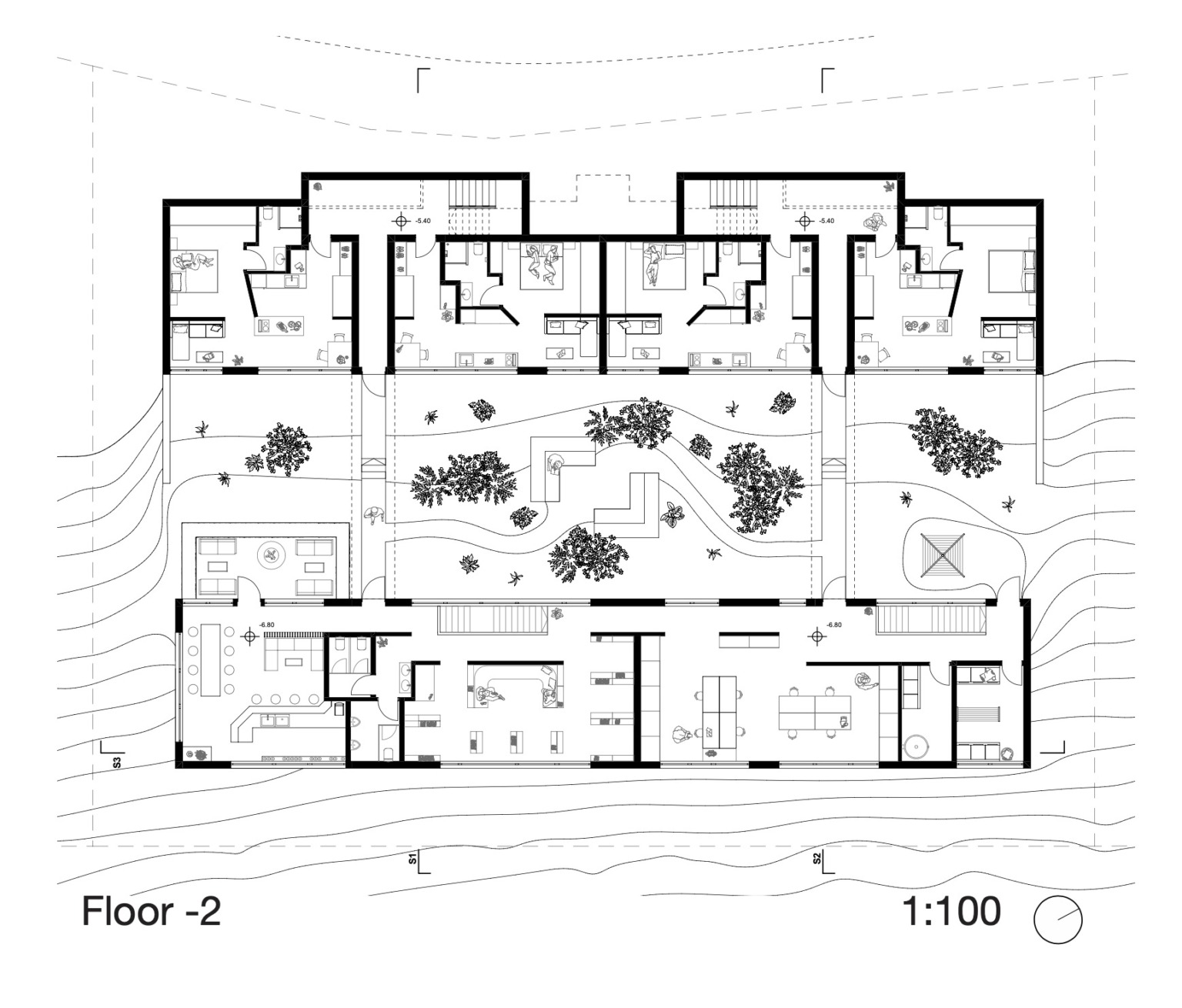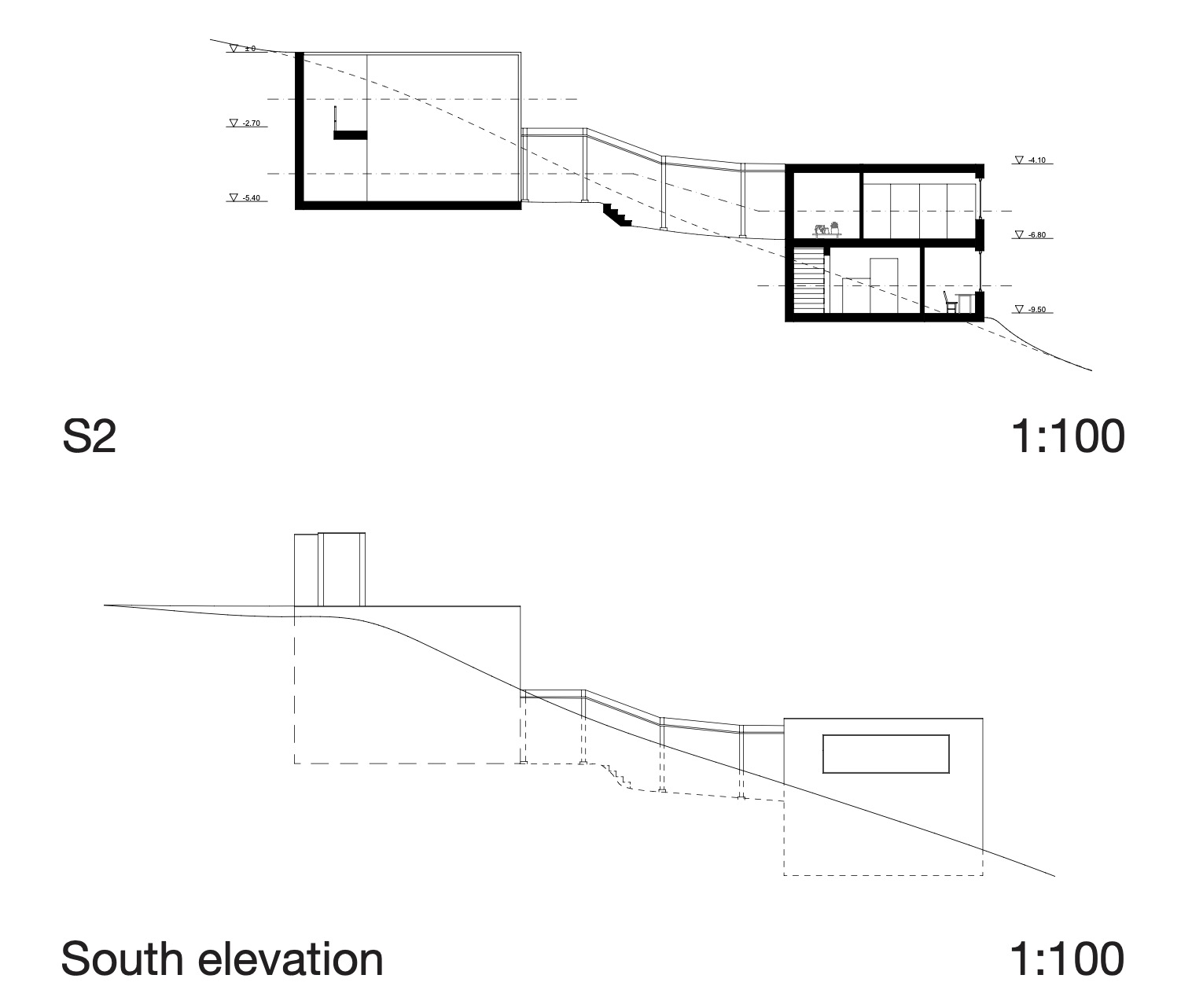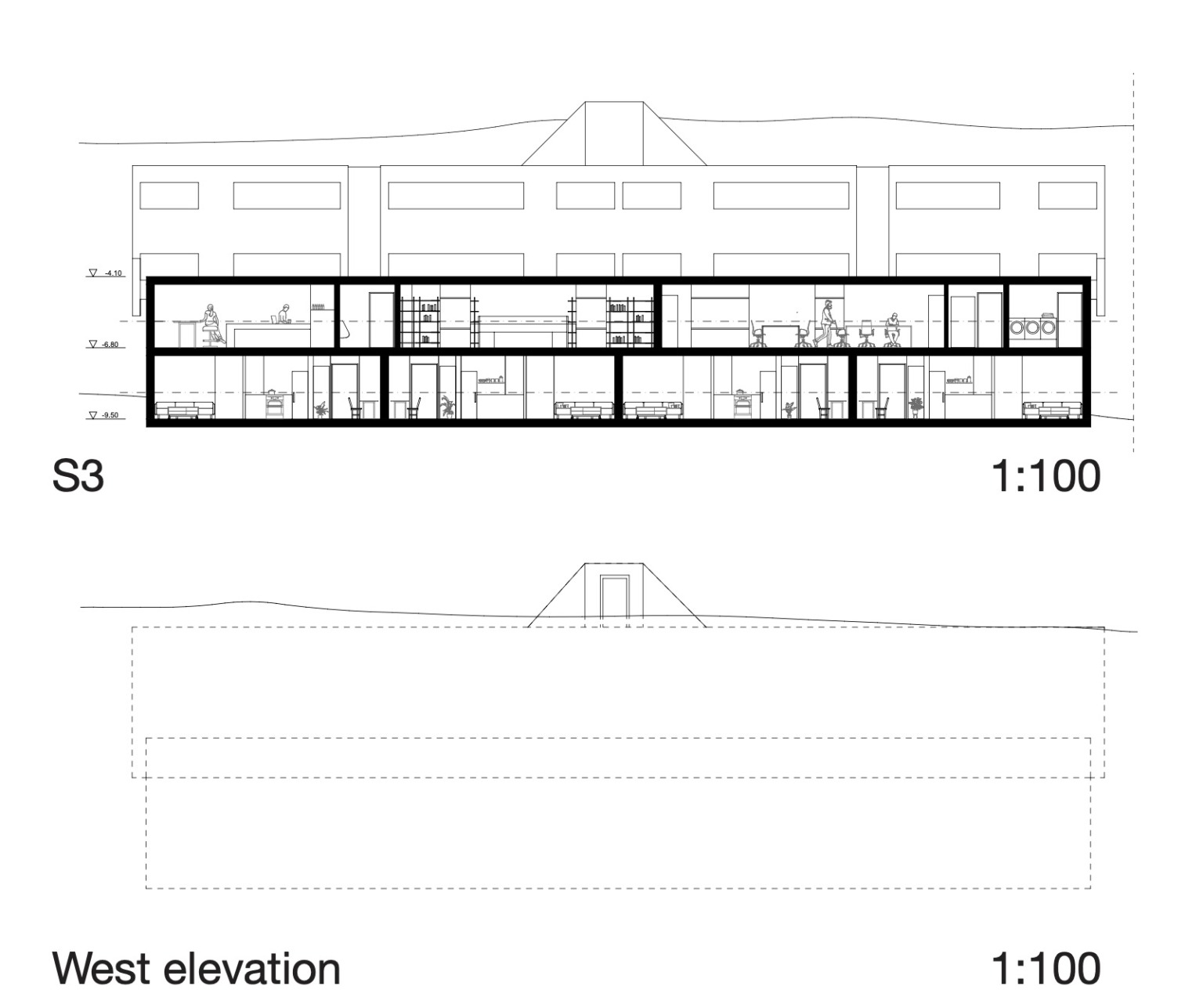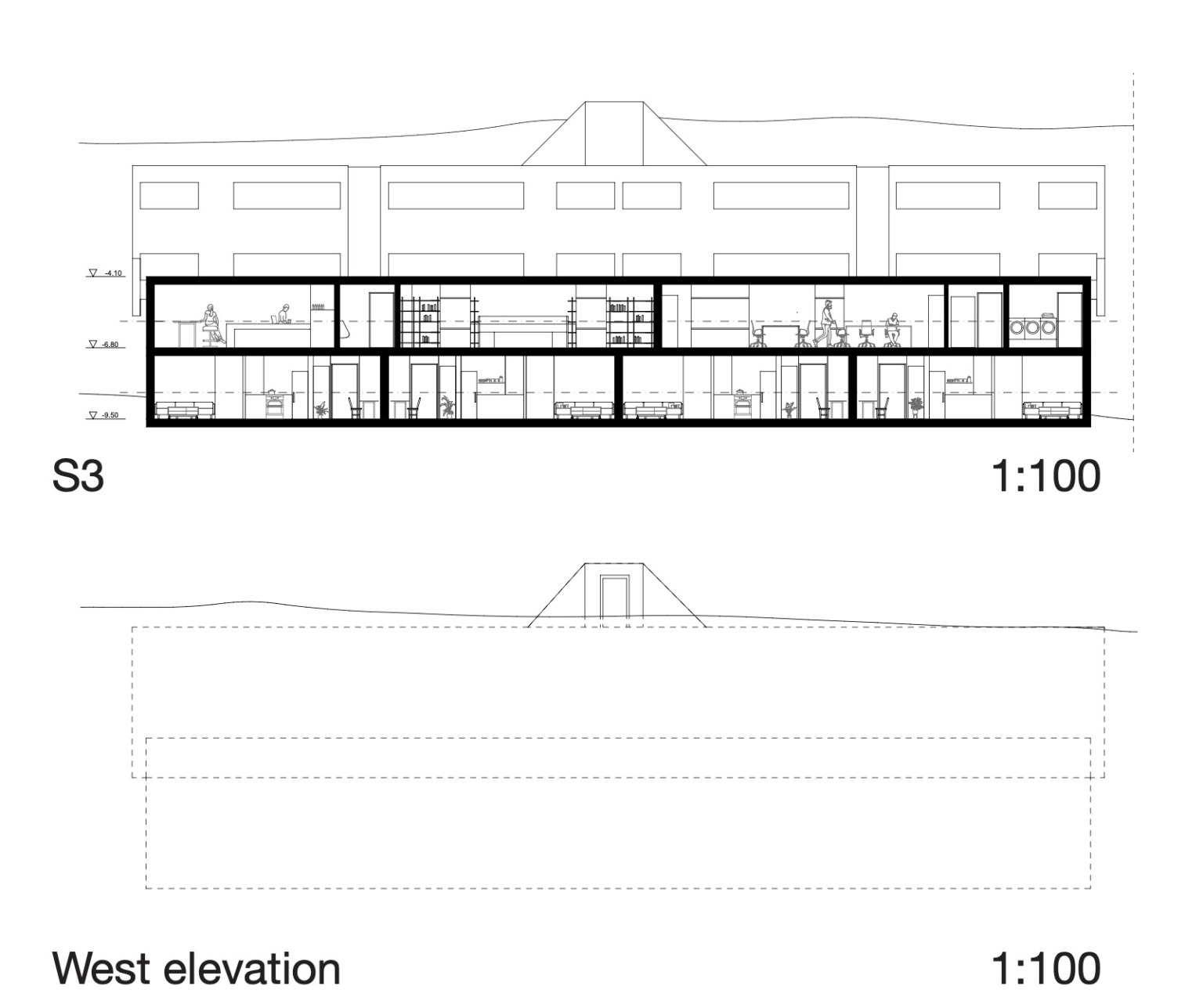 Aïre, Geneva
The aim of Two Lines was to create a resource-efficient and forward-looking design that combines the quality of a detached house with the efficiency of a flat.
The Two Lines are separated by an open garden, which also serves as a connection to the common space. The garden promotes interaction between the inhabitants and tries to generate a small neighbourhood community.
Inspiration for the house was the residence of M. F. Adler, my case study house. The same principles I observed in the case study house were applied to the Two Lines, especially the hiding of the units within the sloping terrain.