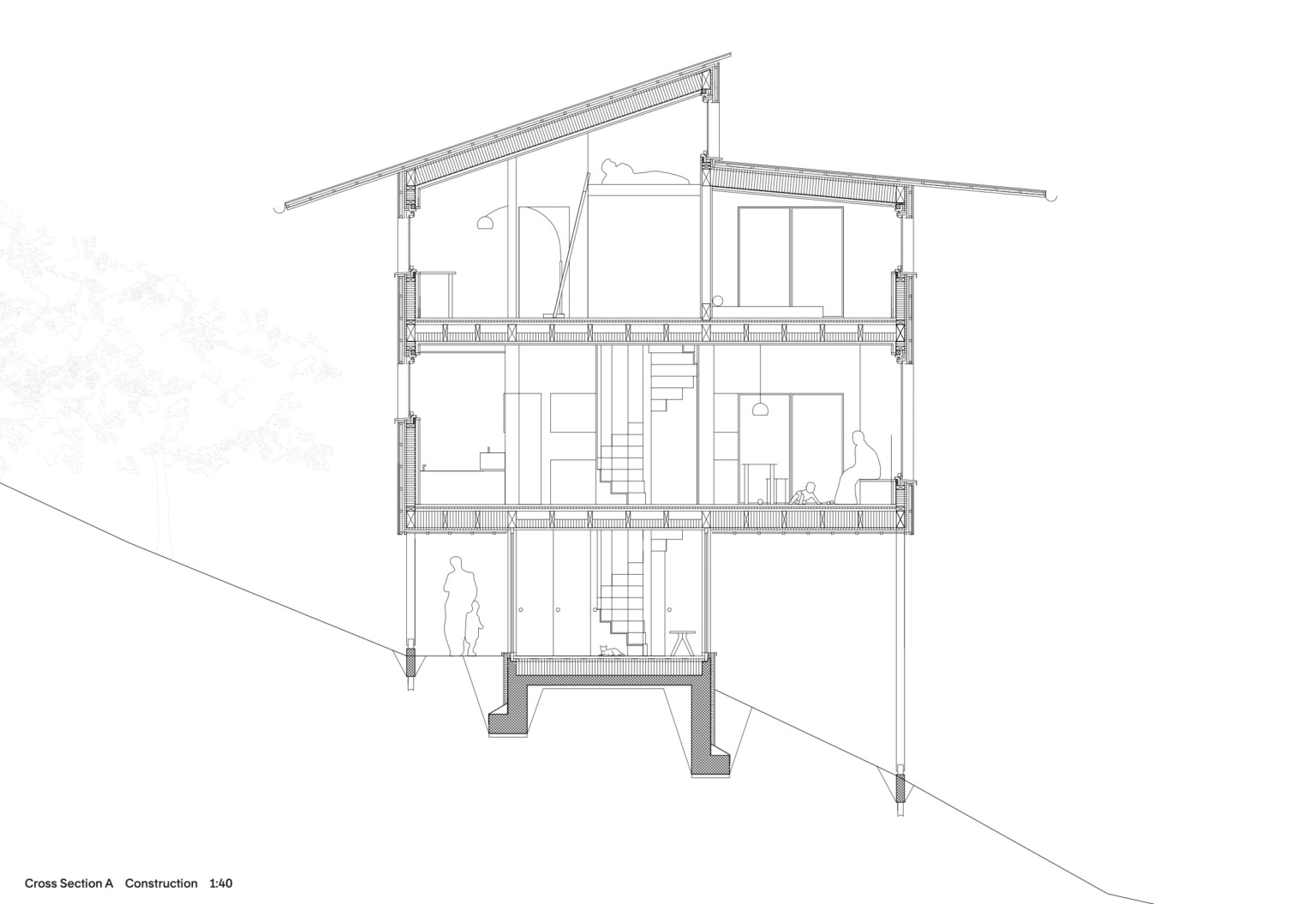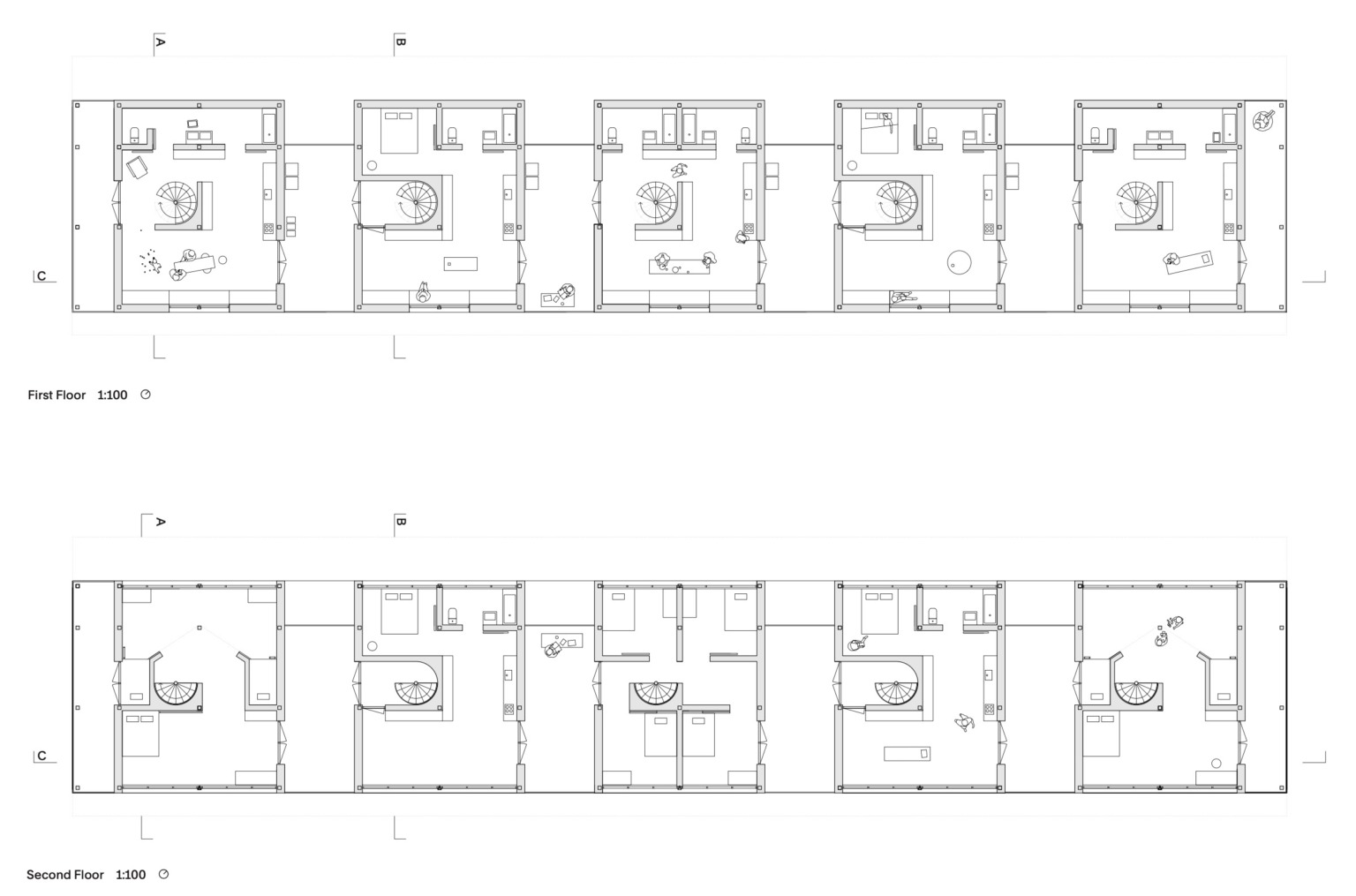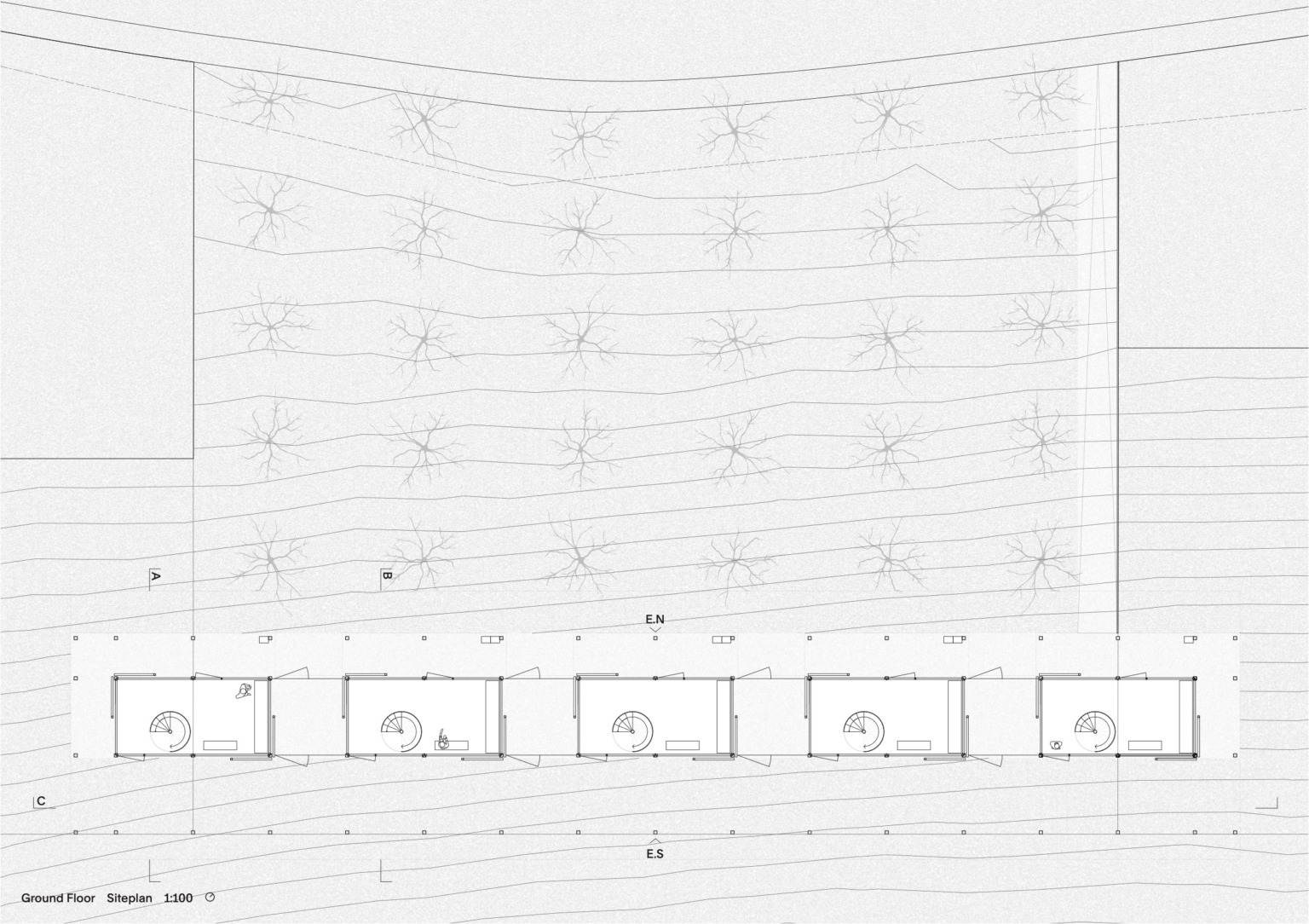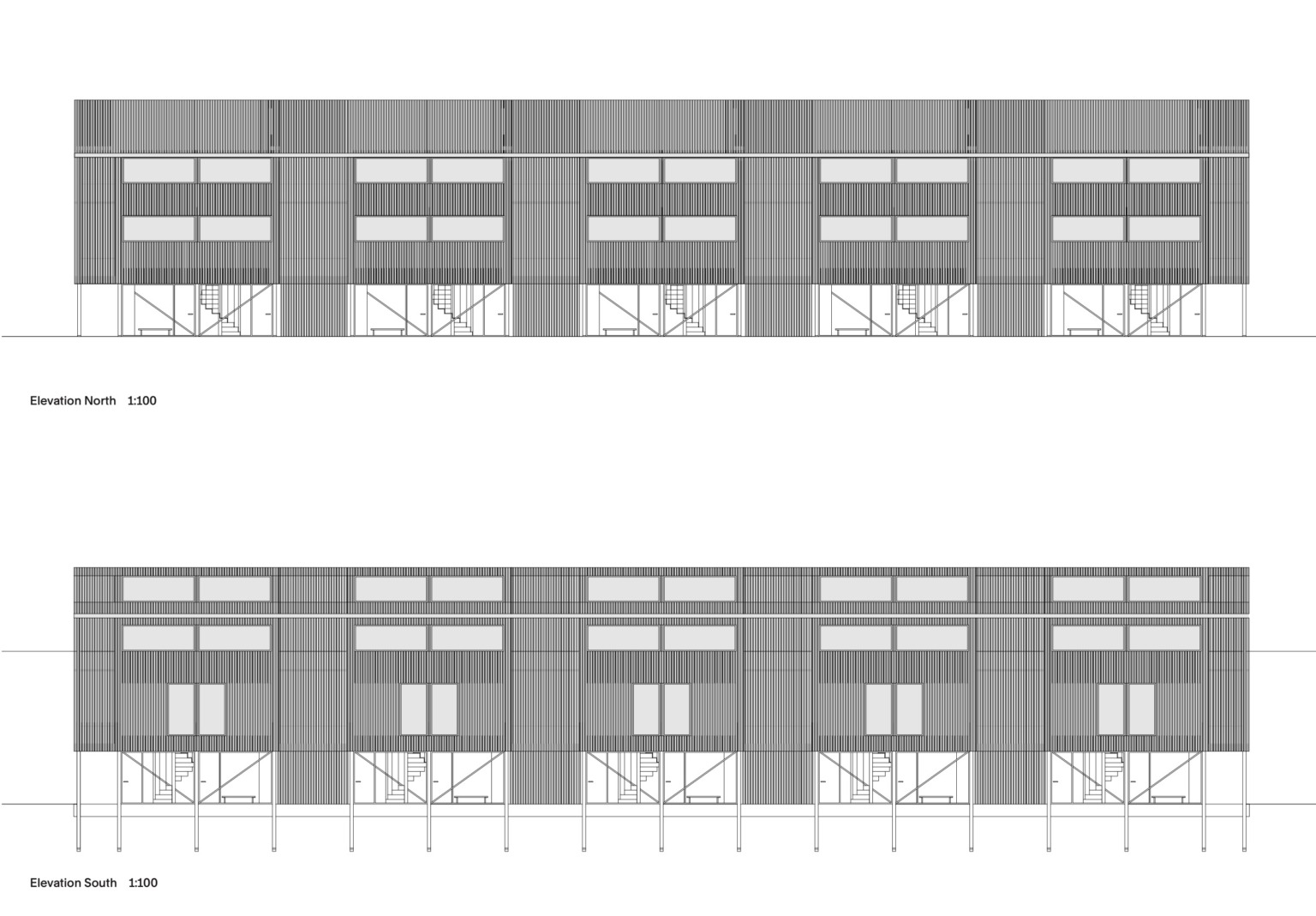 Aïre, Geneva
My proposal aims for retaining the structural and spatial qualities of the case study house, Casa CCFF. Centipede House is a multi-family house built on a slopping ground, on the presqu'île of Aïre, in the suburbs of Geneva. The volume is characterised by its legs, gently touching the ground and its elongated body, floating above the terrain.
The multi-family house consists of 5 units sharing the same structural scheme, a post and beam skeleton braced by steel elements, sitting on a small concrete foundation. The inside is partitioned slightly differently in order to host different dwellers, from families, elderlies to young professionals.
The staircase and the opening towards the outside are kept the same throughout the different typologies, allowing the owners to rent out parts of the house, converting the space in one of the other typologies. The proposed units are three storeys high and have a surface of 160sqm, which are shared by four people.