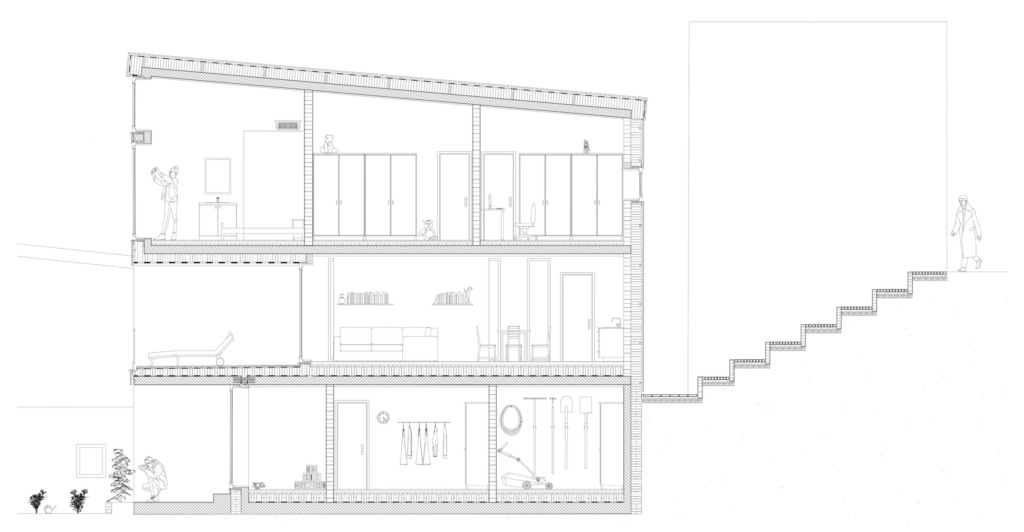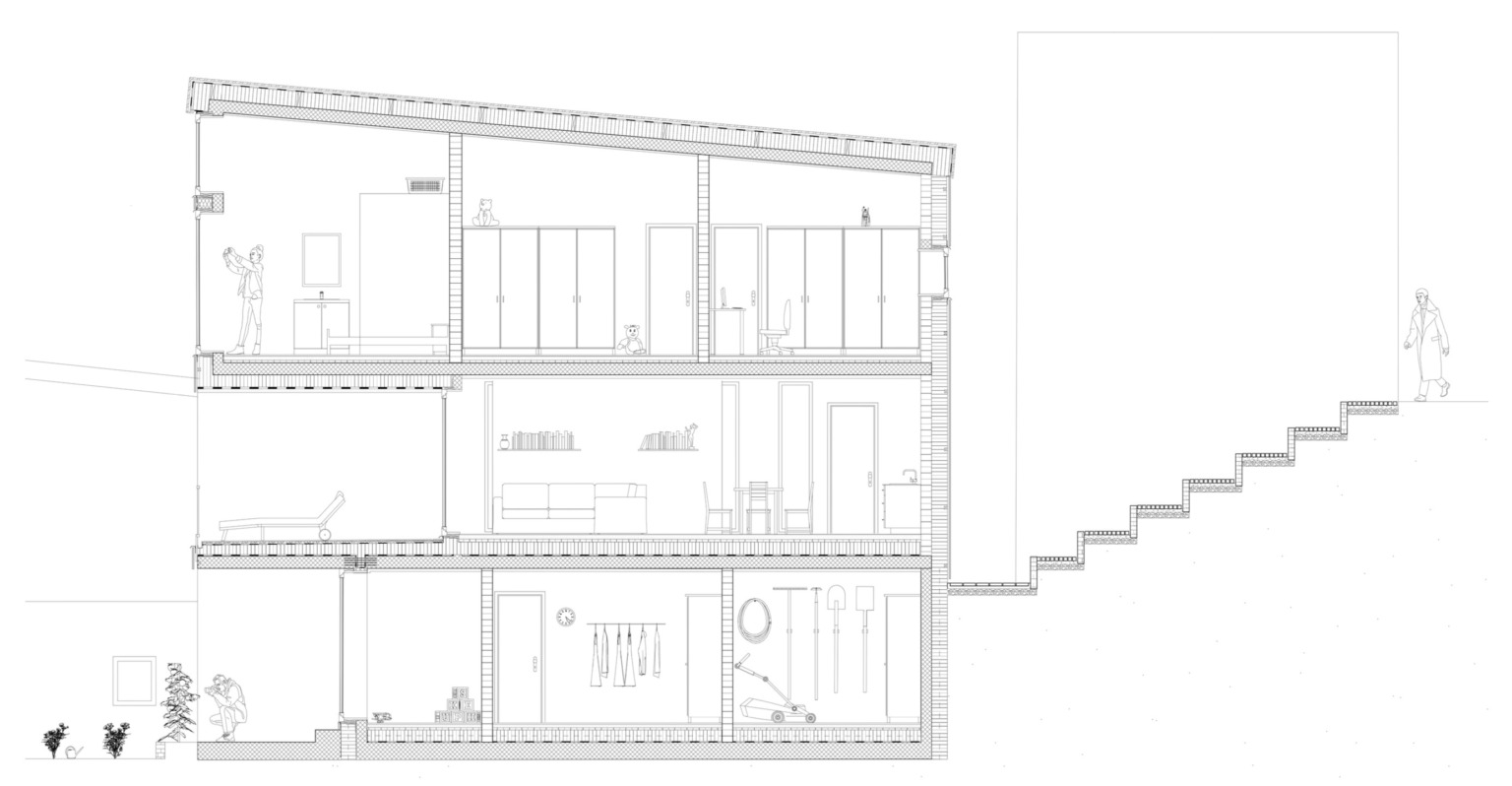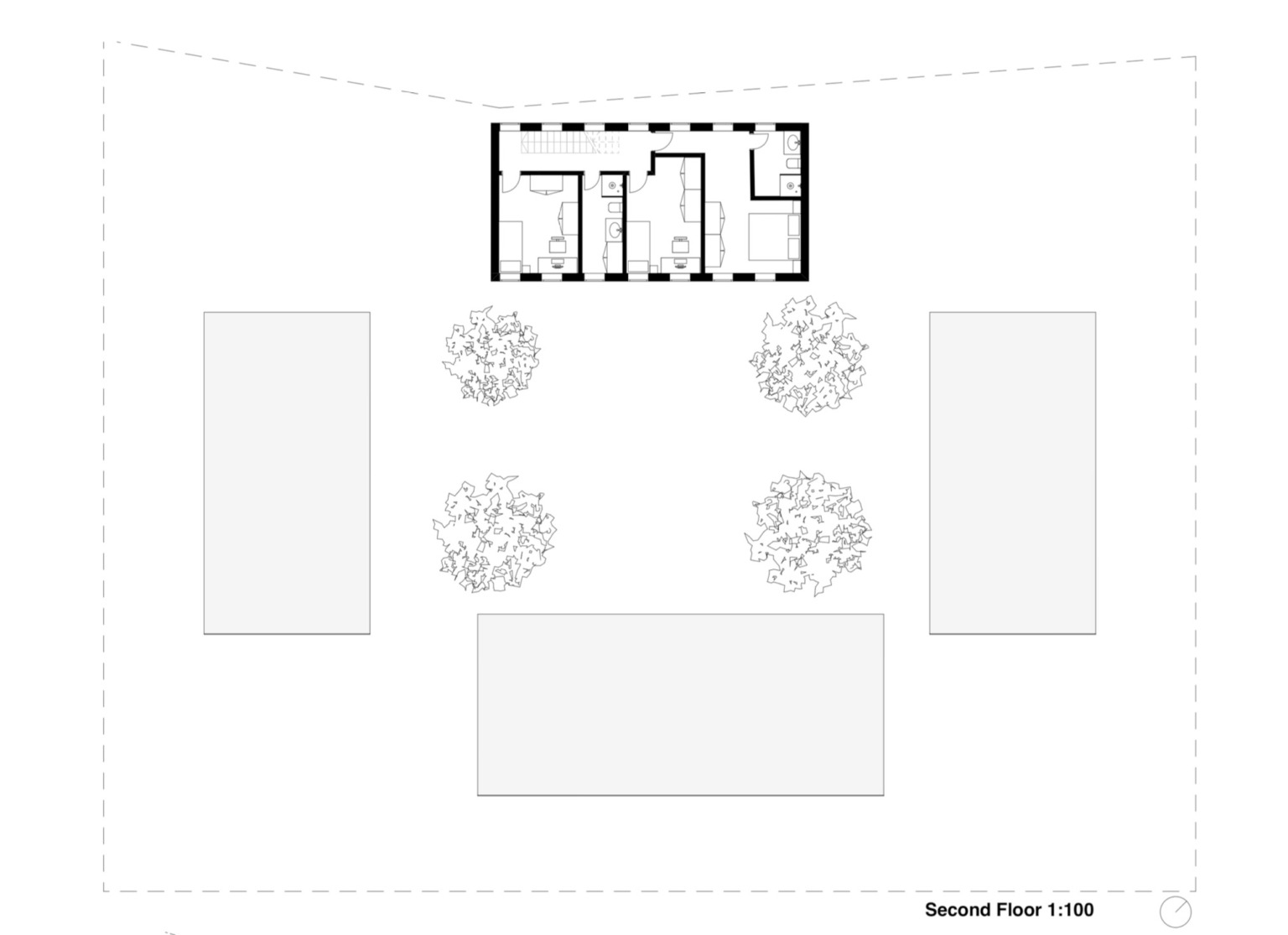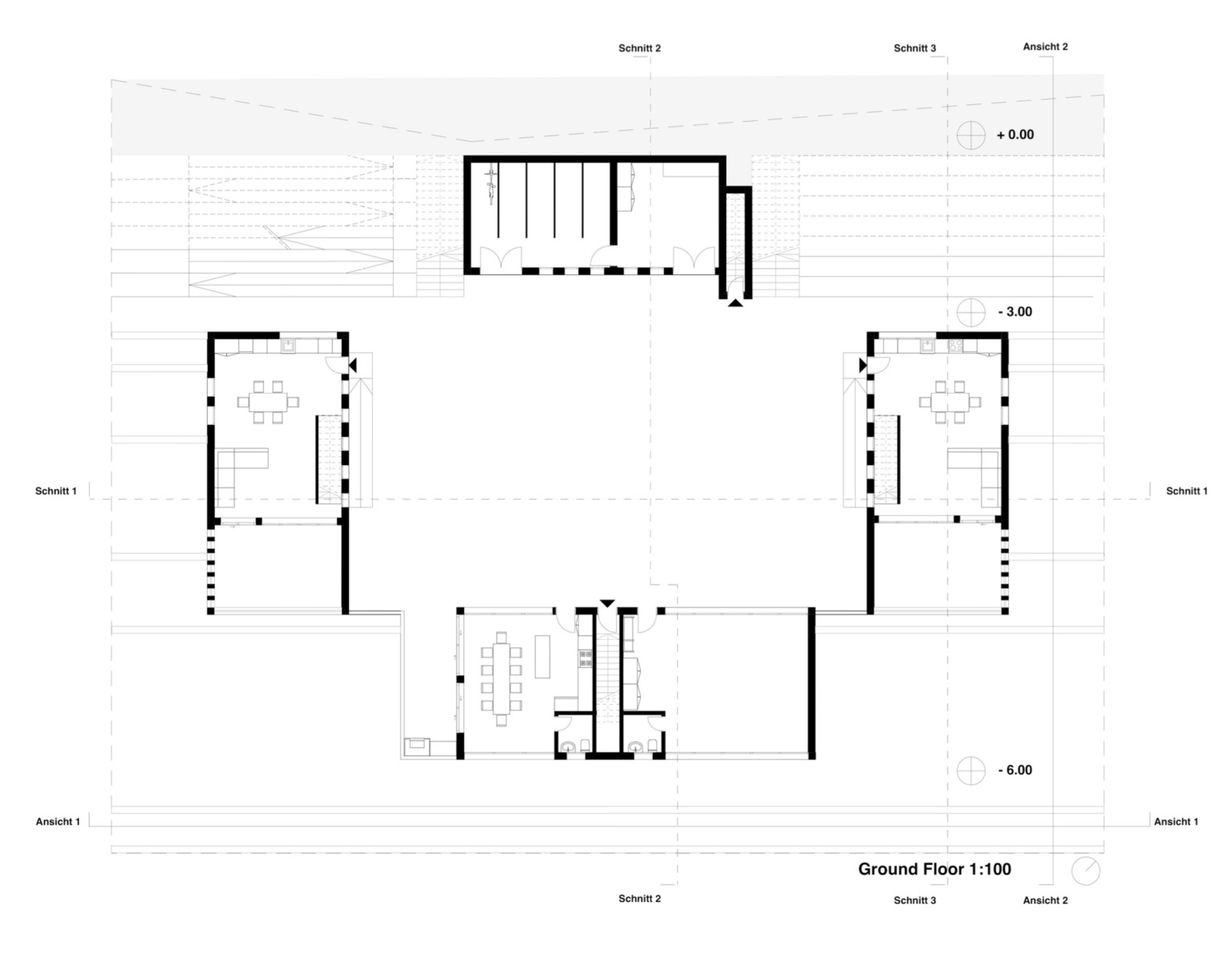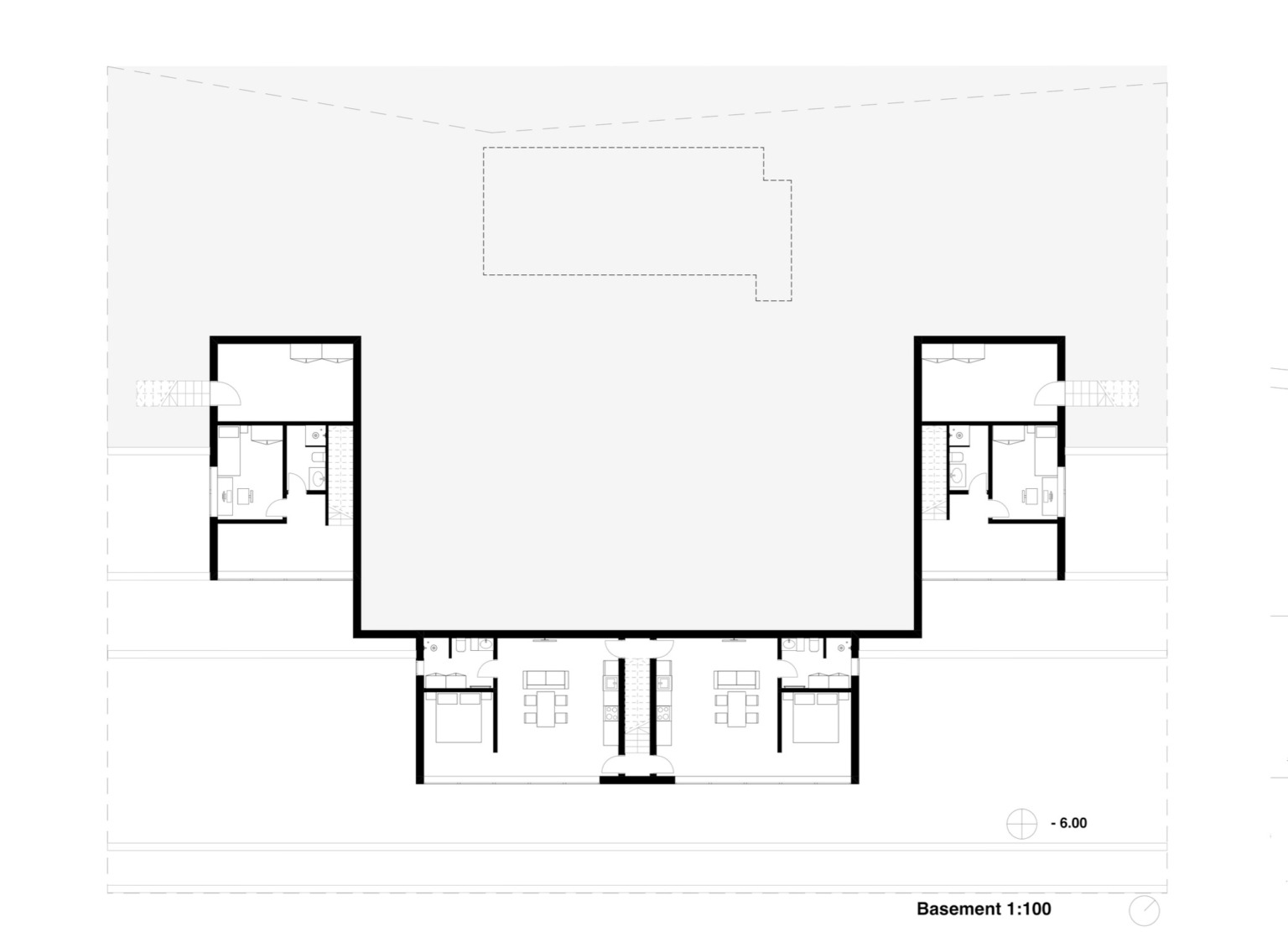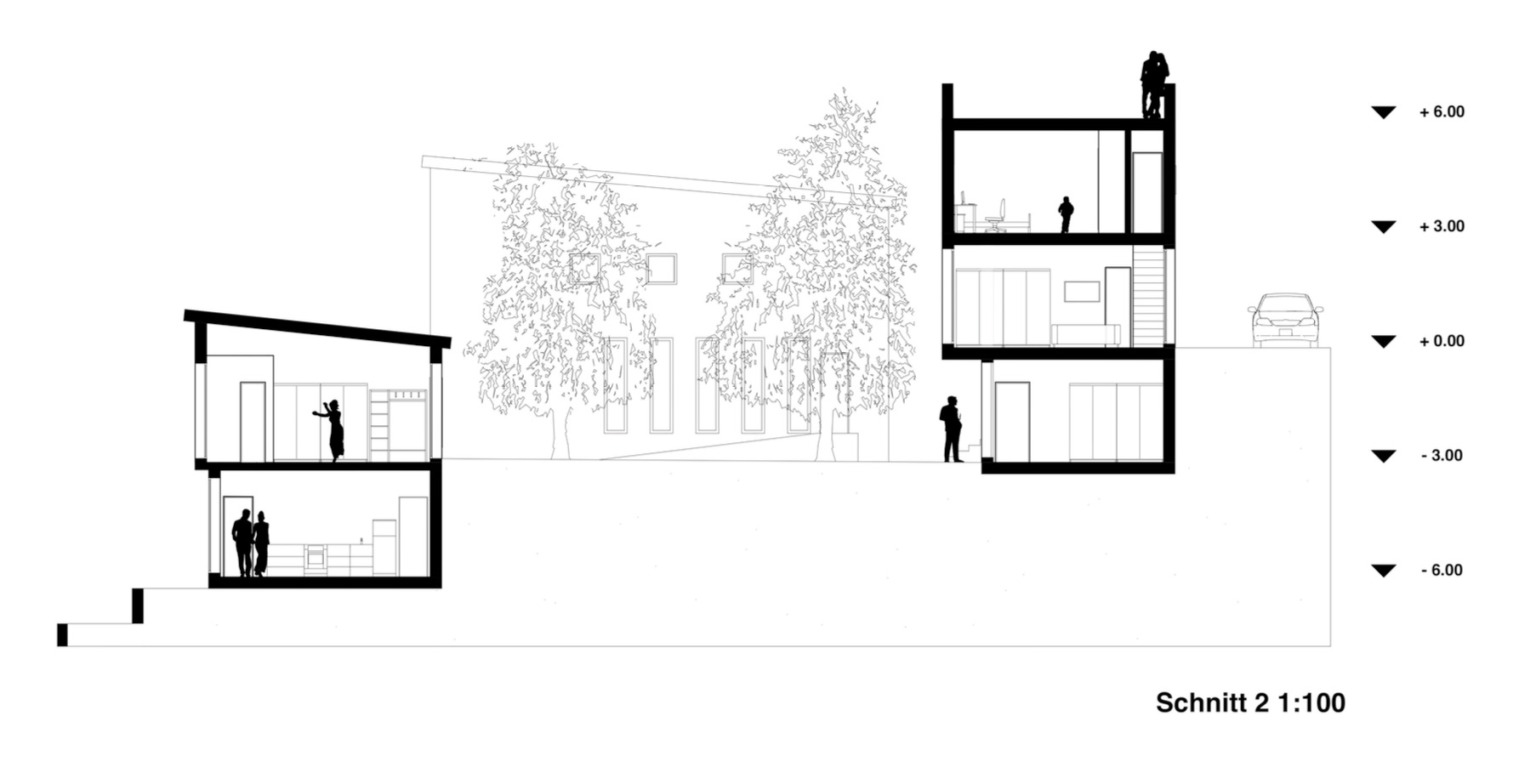 Aïre, Geneva
The maisons Communes consist of houses that are organised around a central courtyard, which is meant as a gathering space for the whole community and can be appropriated for many uses. The garden, which is separated from the courtyard, follows the slope in the terrain and is richly filled with plants.
Each building has at least one room, which is also open to the public. A workshop and a storage room are located in the building facing the street. Two rooms for gardening equipment are in the two side buildings. A public kitchen, for common cooking, and a hall, for different courses, are located in the southernmost house, facing the panorama.
The facade is made of a robust local sandstone, placed on the lowest floor and plastered, covering the remaining floors. The wall consists of an external insulation with back ventilation to improve the durability. The house that faces the street and have no direct connection to the garden all have a roof terrace.