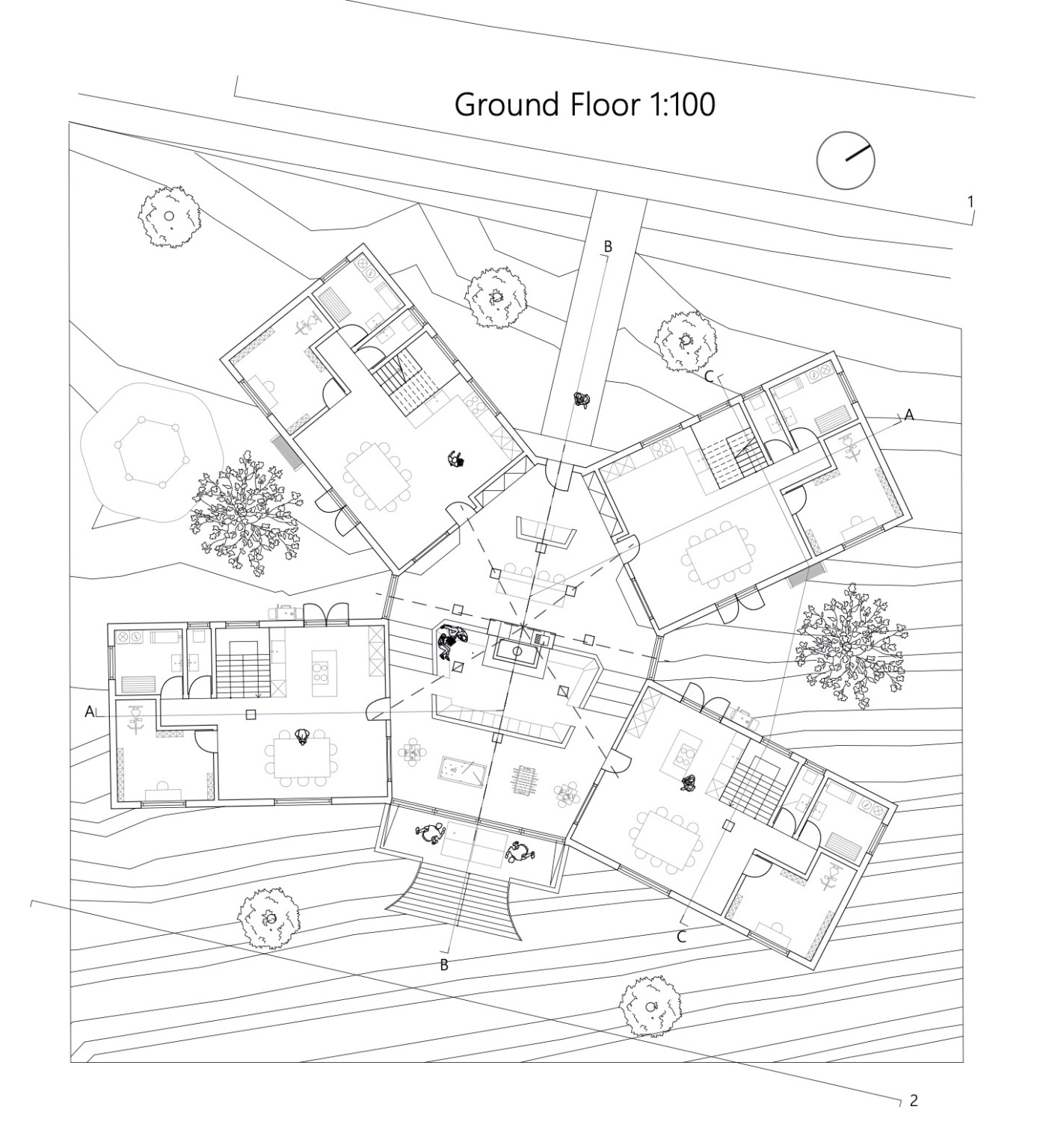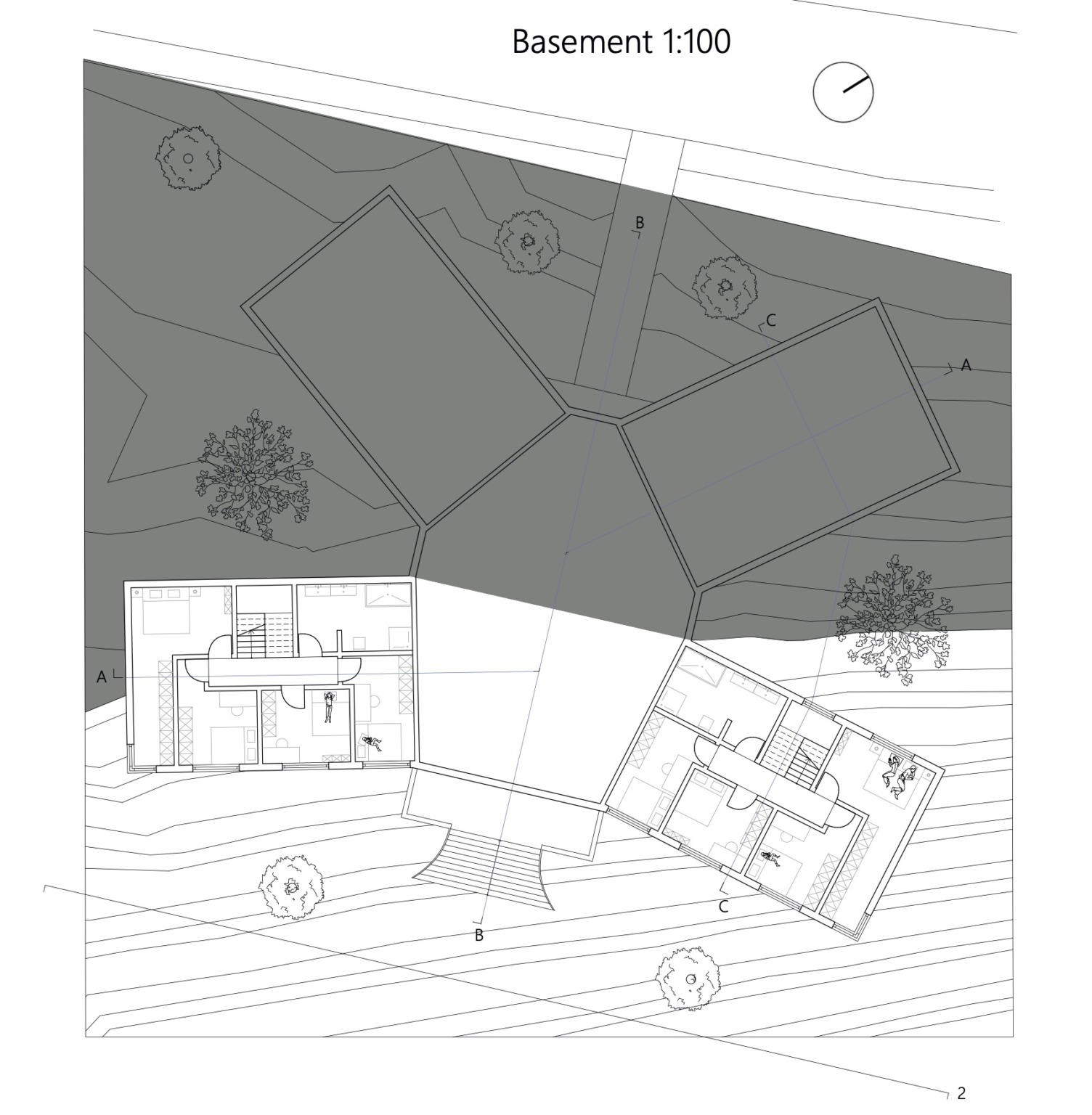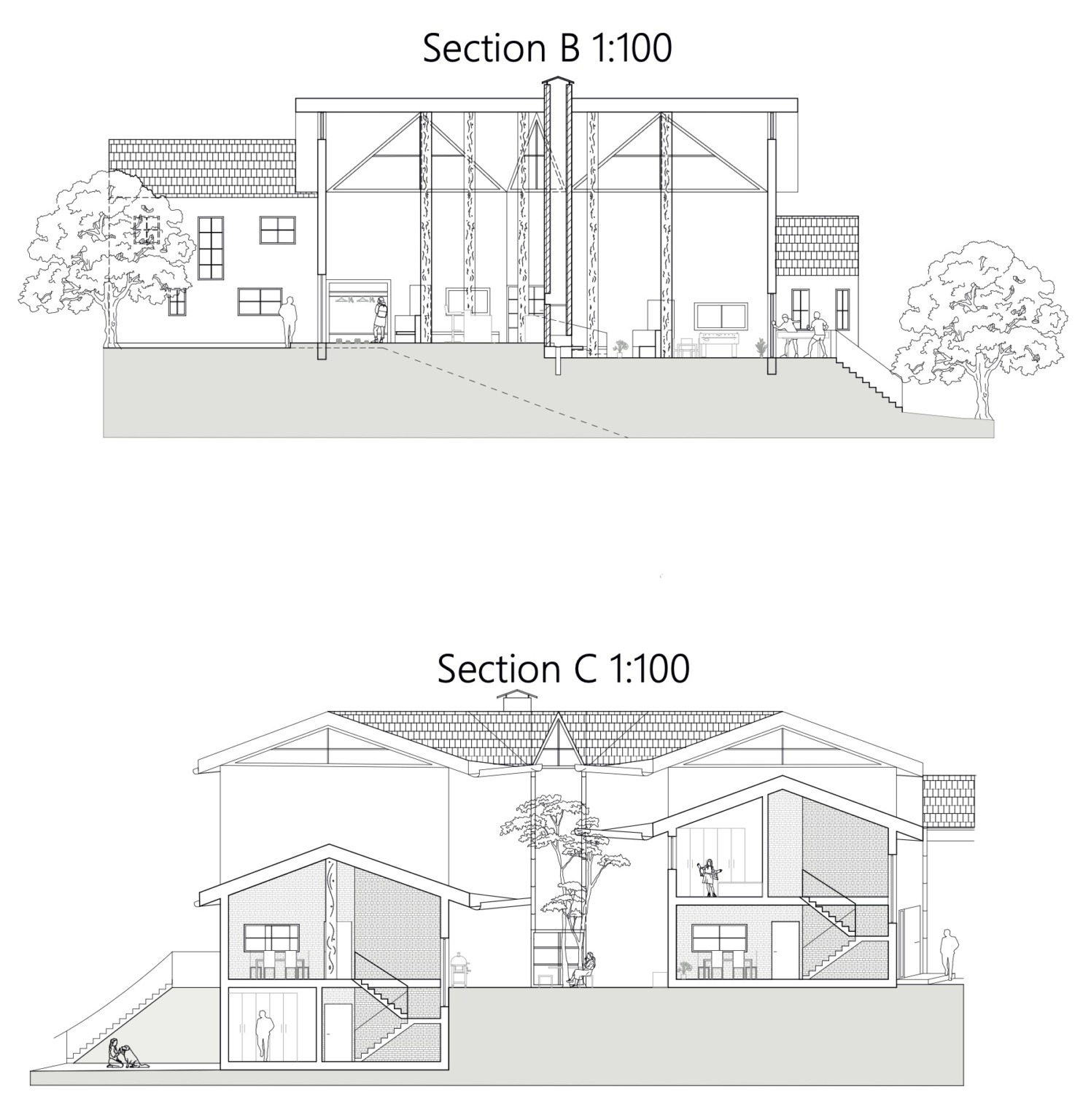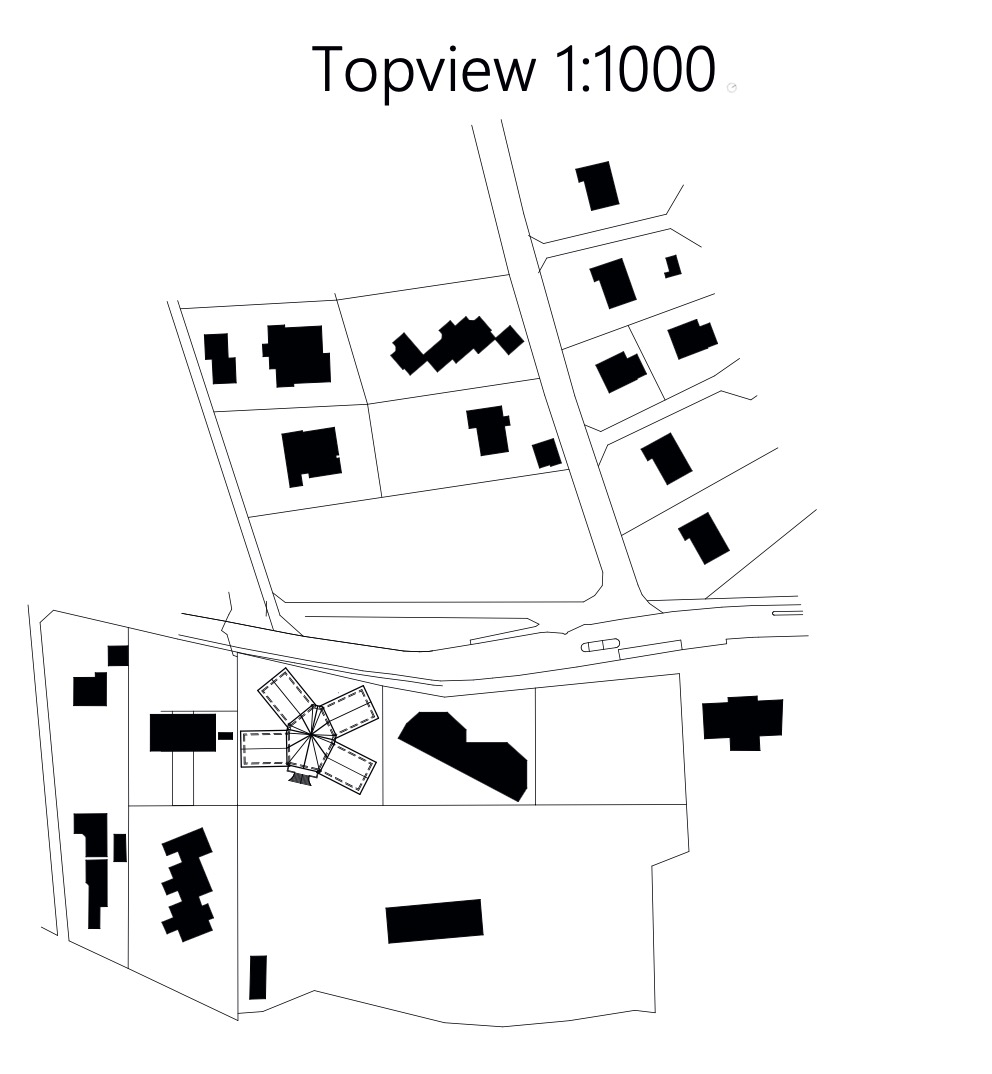 Aïre, Geneva
The star house is all about the heating system, which is represented by a very large chimney in the central room, where the four inhabiting families gather. This room also functions as the main entrance and is divided into different areas. The vernacular heating method is accompanied by a passive solution, a band of windows right under the roof.
The construction is made out of brick and has a wooden roof construction with tiles on it. The apartments follow the natural terrain, and have different ceiling heights, which is reflected in the roof composition.
Each family can withdraw to their private space in a different house. In between the two family houses there is a small shared garden. Each house is directed to another one, while maintaining a view towards the lake.