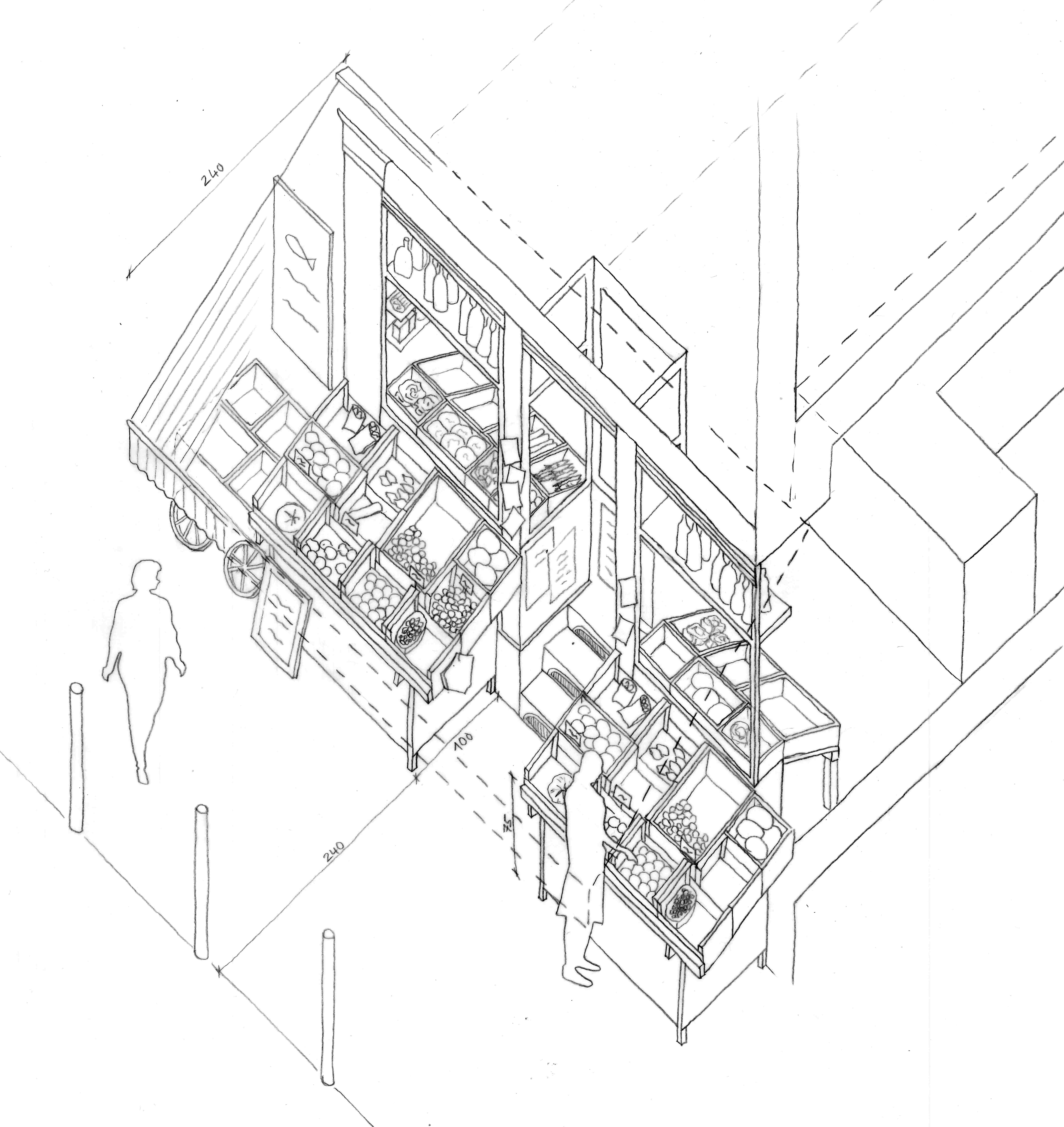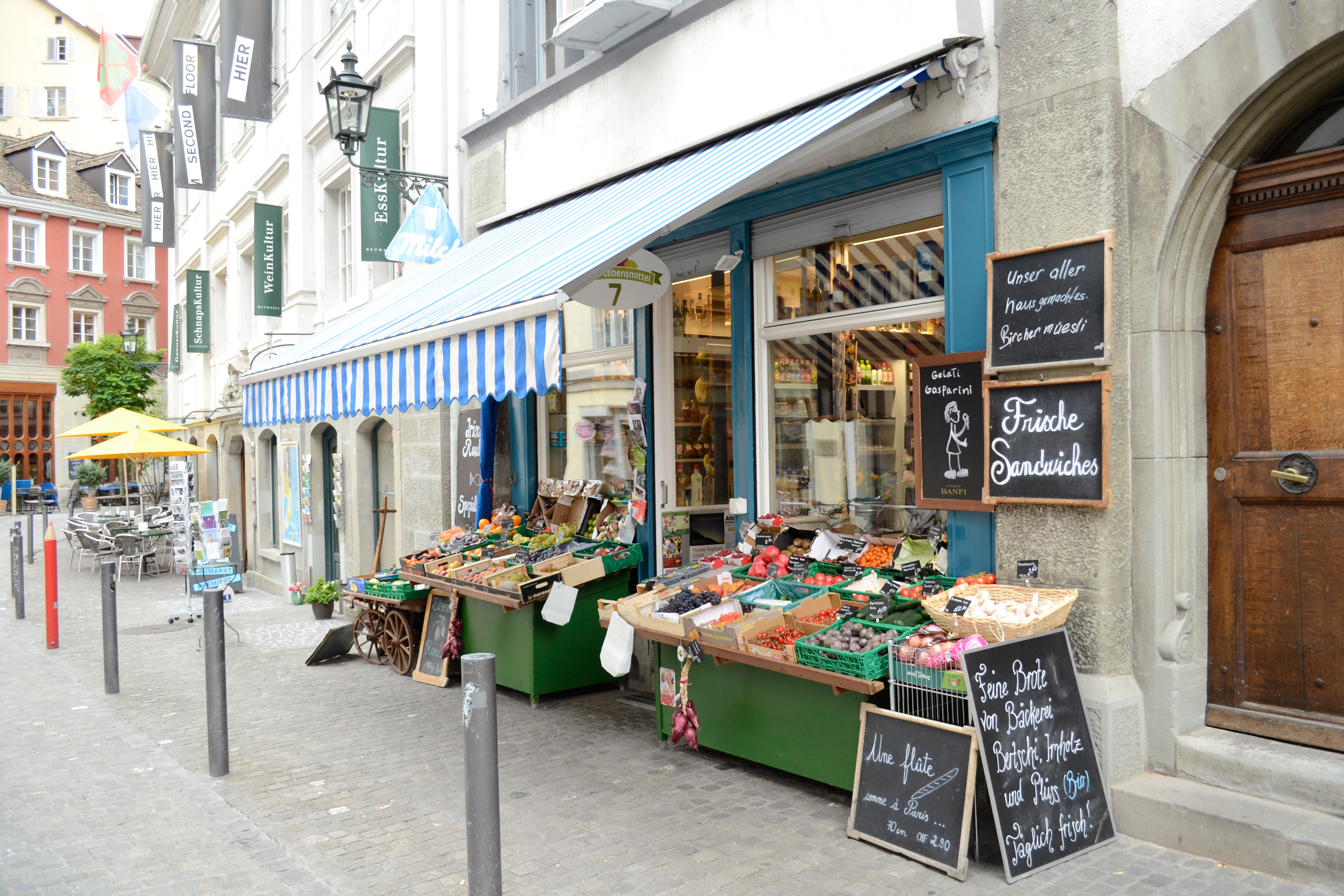 Niederdorf Zürich
It is not just an ordinary display window, instead it is characterized by the marquee spanning far over the display of fruits and vegetables, so that pedestrians are drawn in and sheltered underneath.
The marquee creates a scheltende space in front of the window, while the display of goods - outside as well as inside - draw in pedestrians. From the inside, the marquee blocks out most of the view and therefore also focusses the buyer's attention on the goods.
Overall, it is a very successful window to sell things - drawing the attention to the goods and bringing the buyer into a seperate, sheltered space.