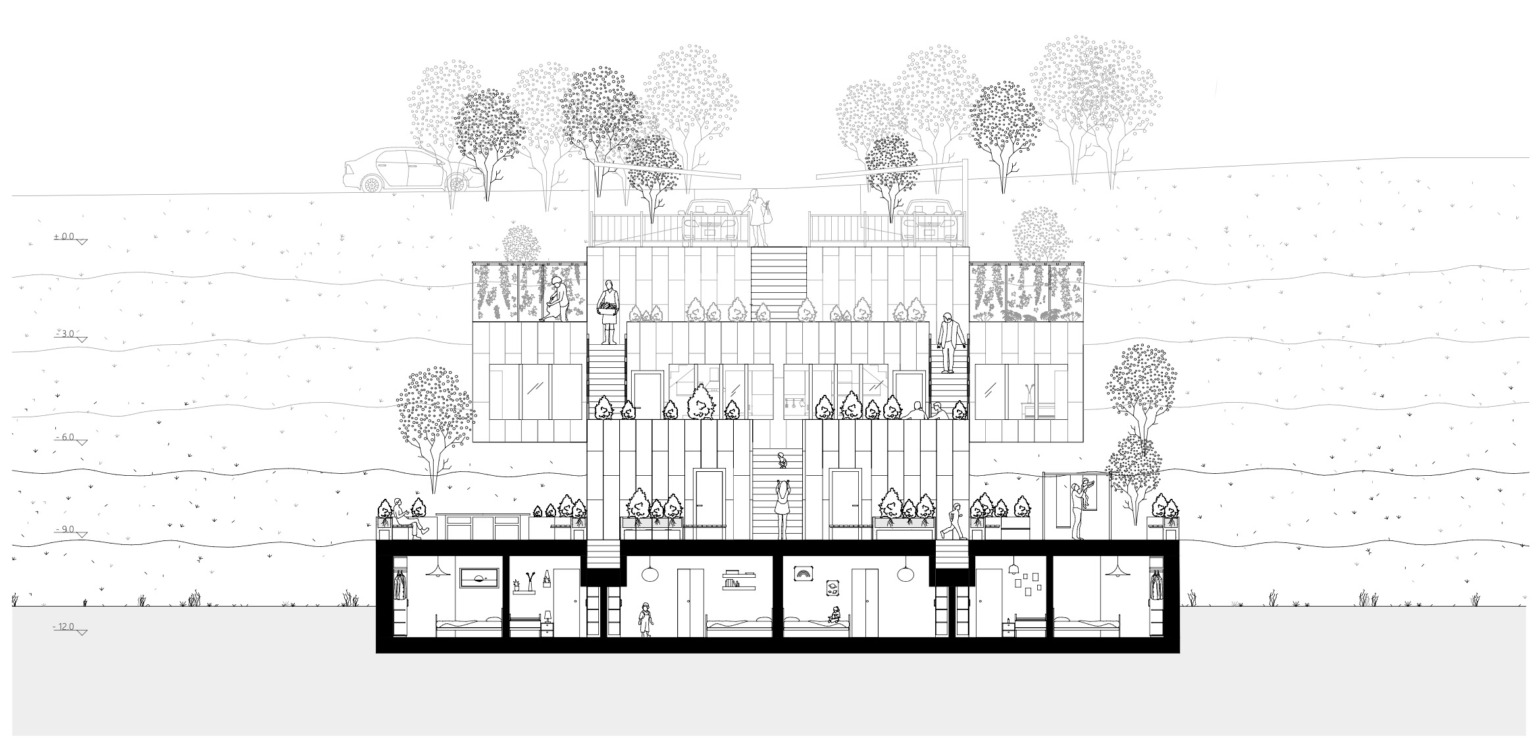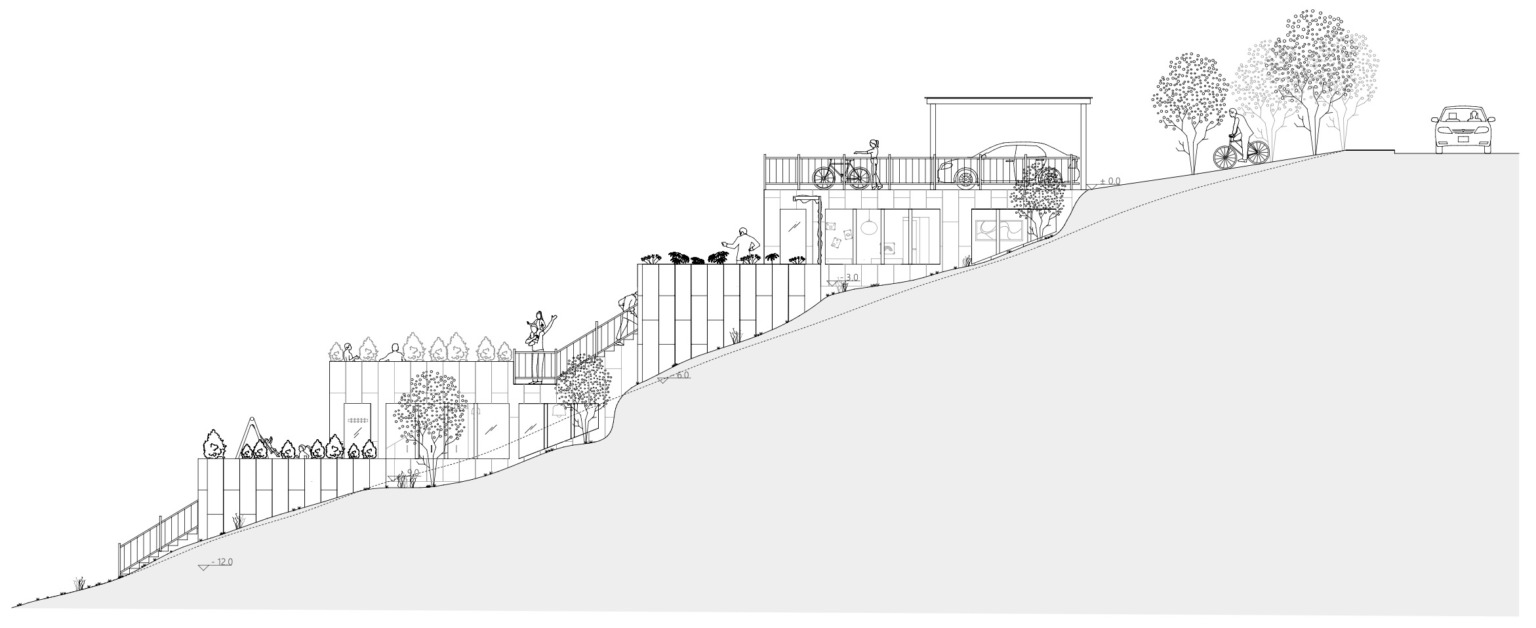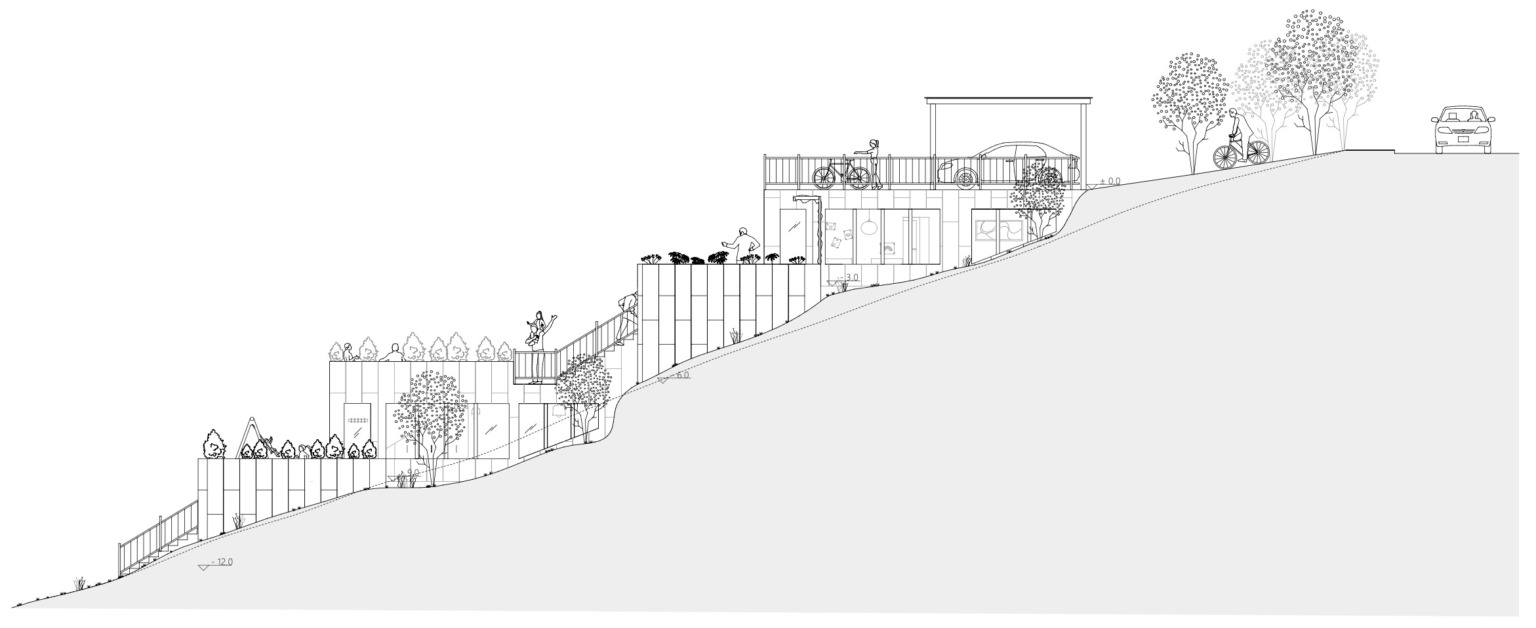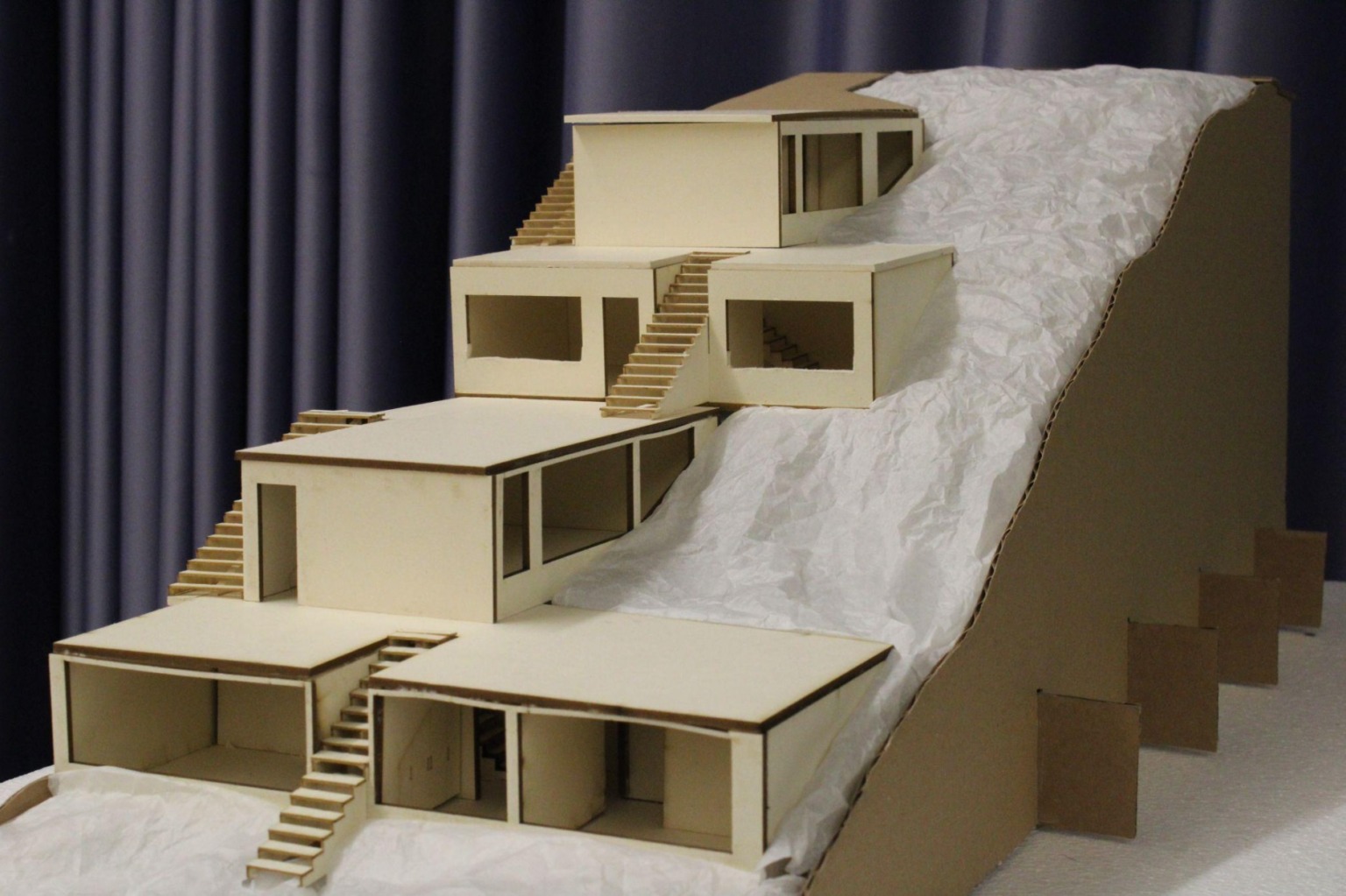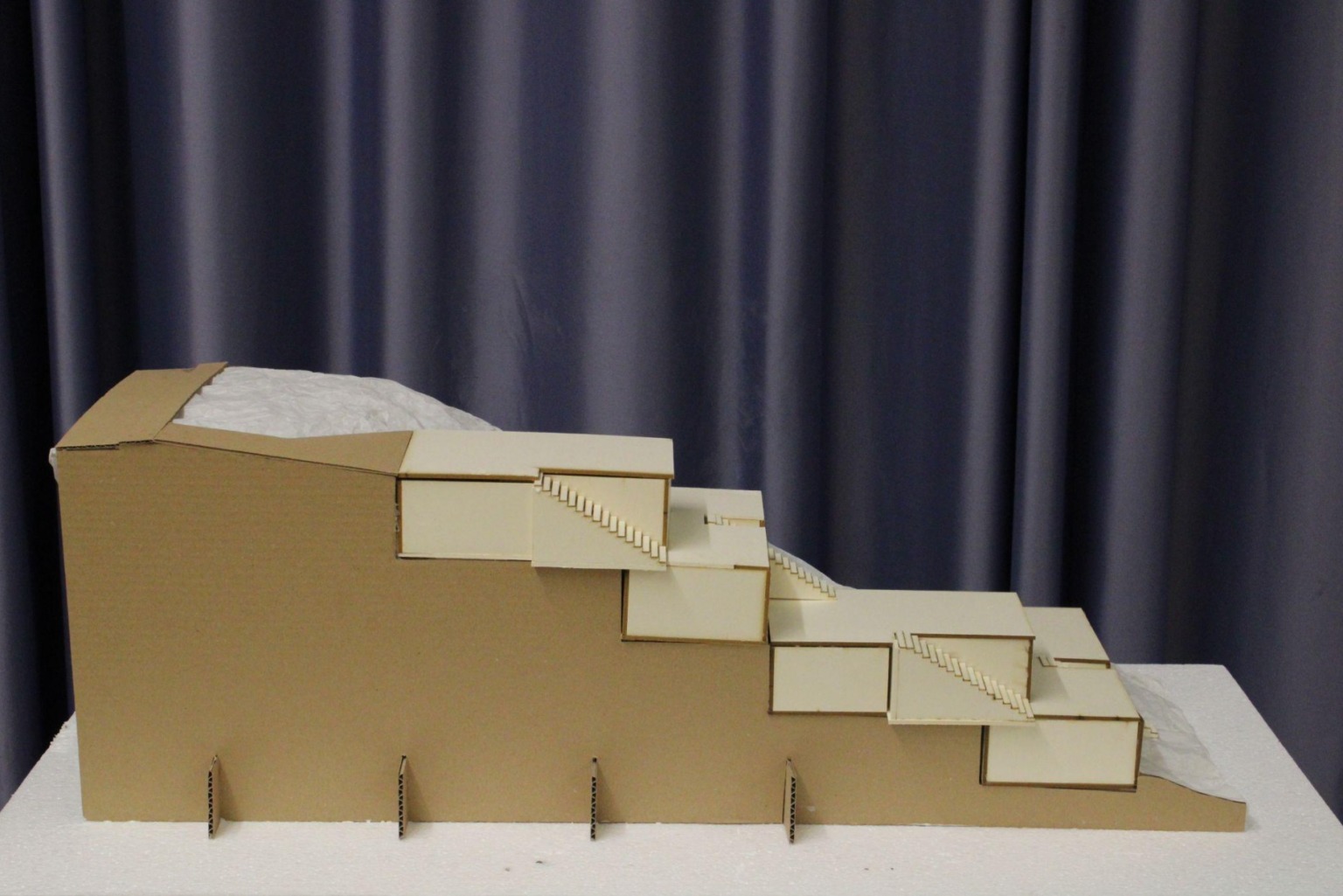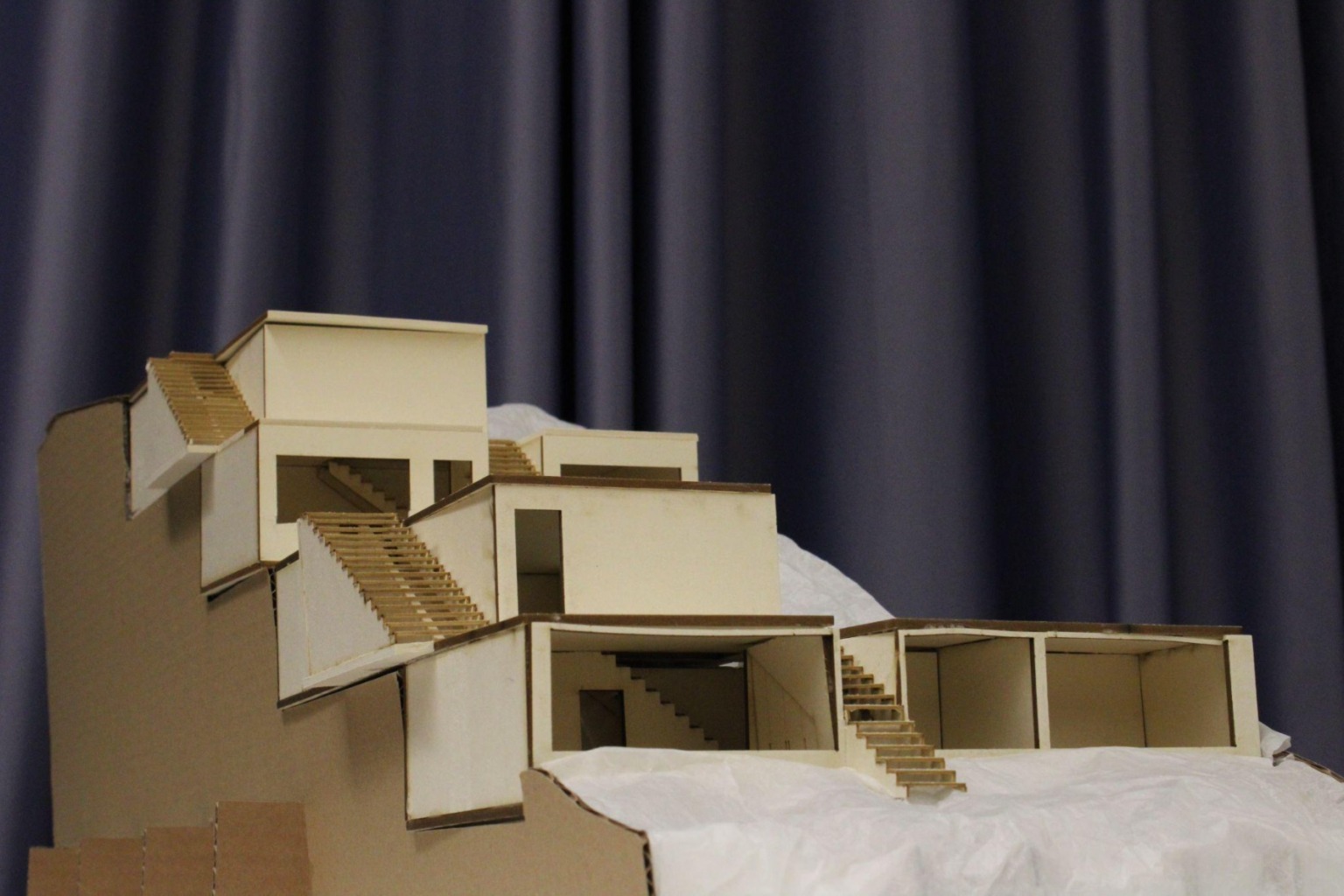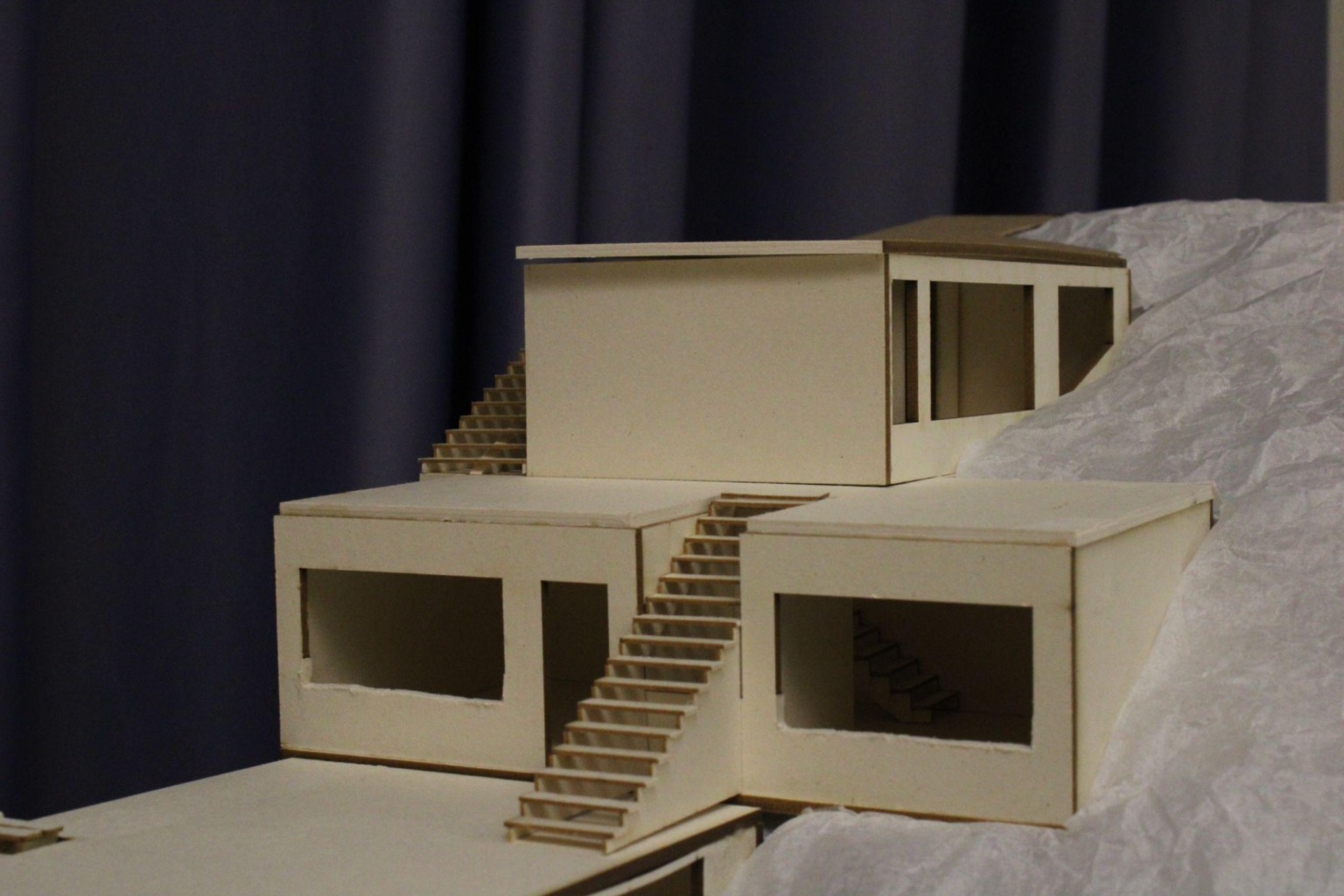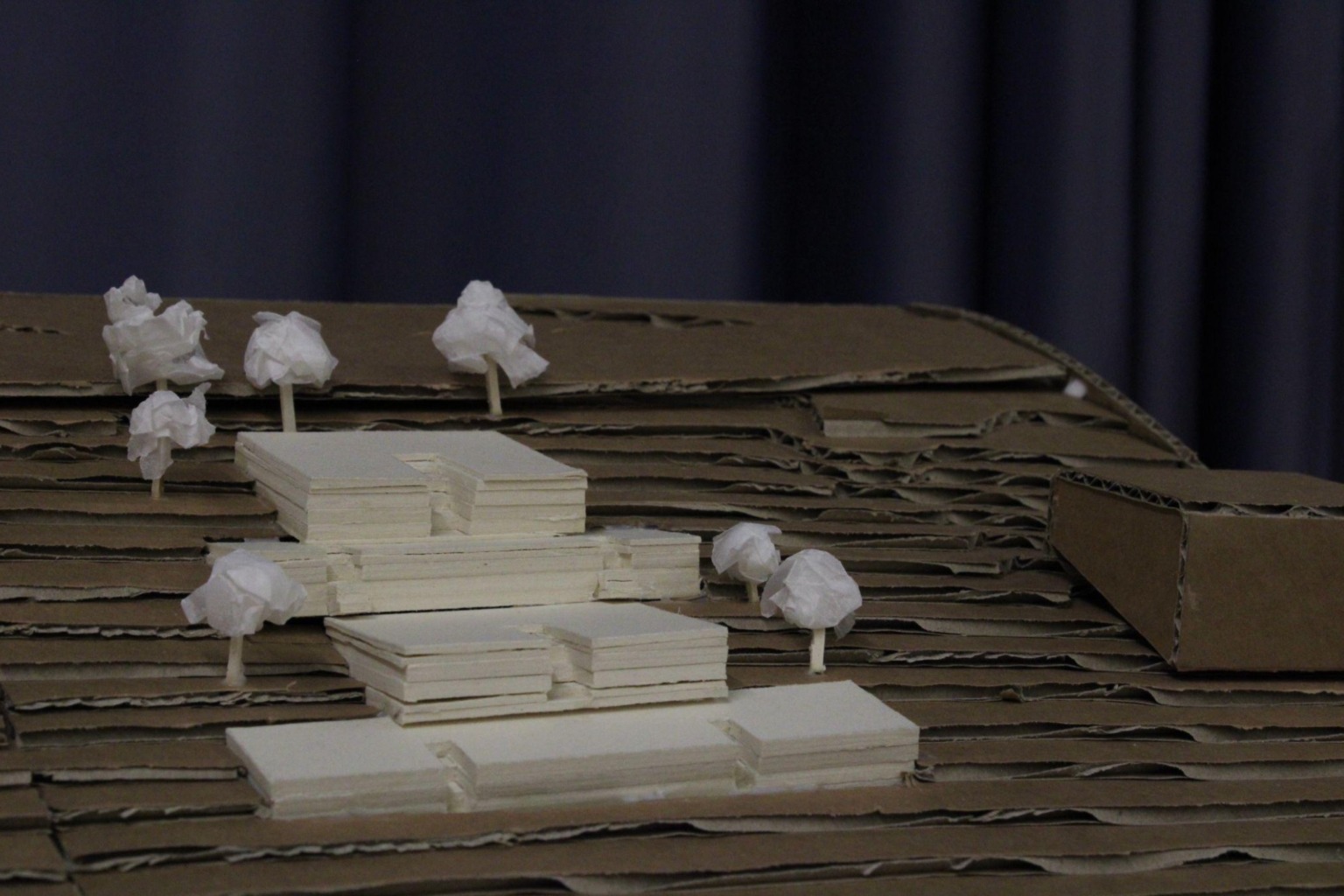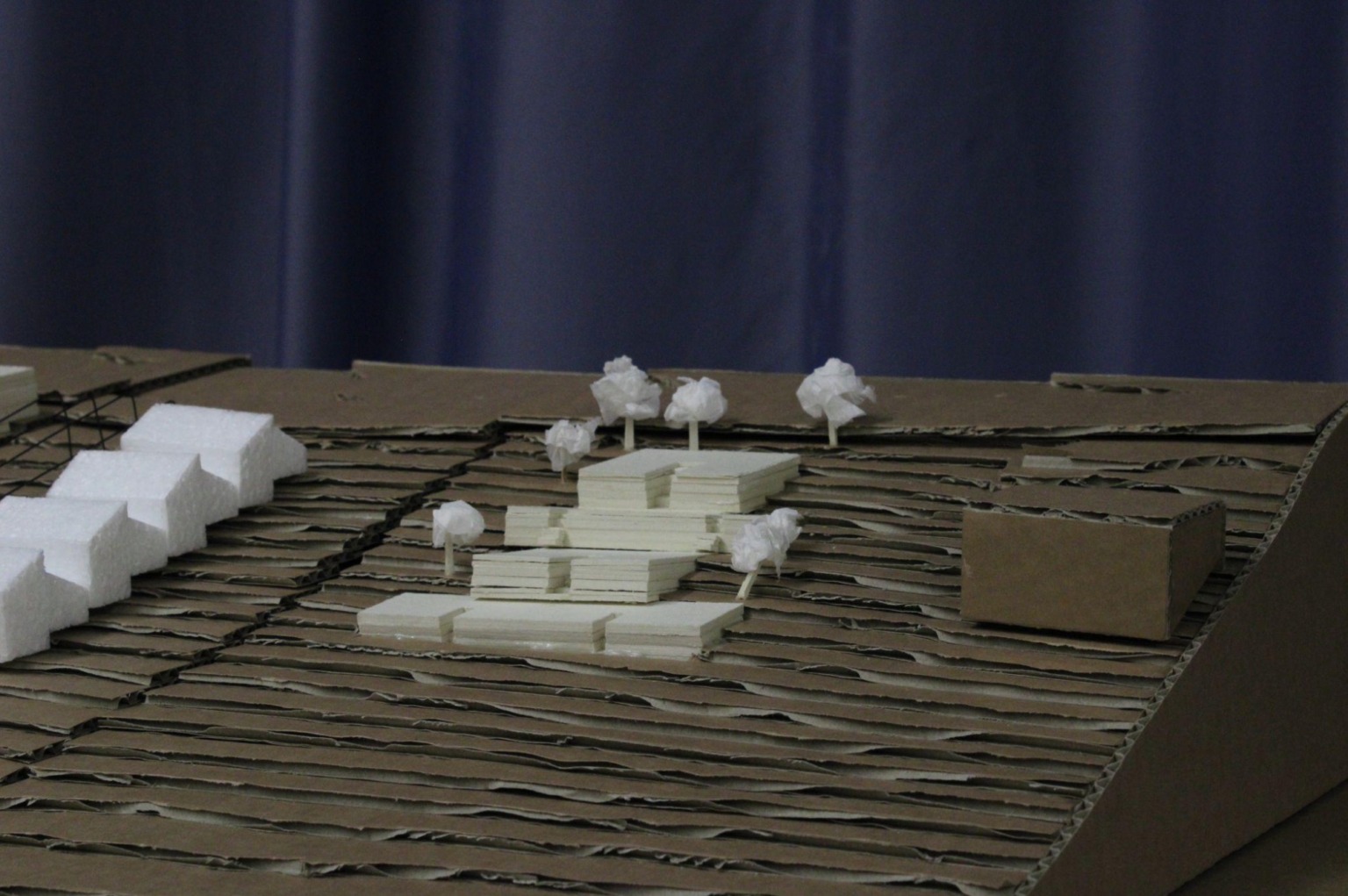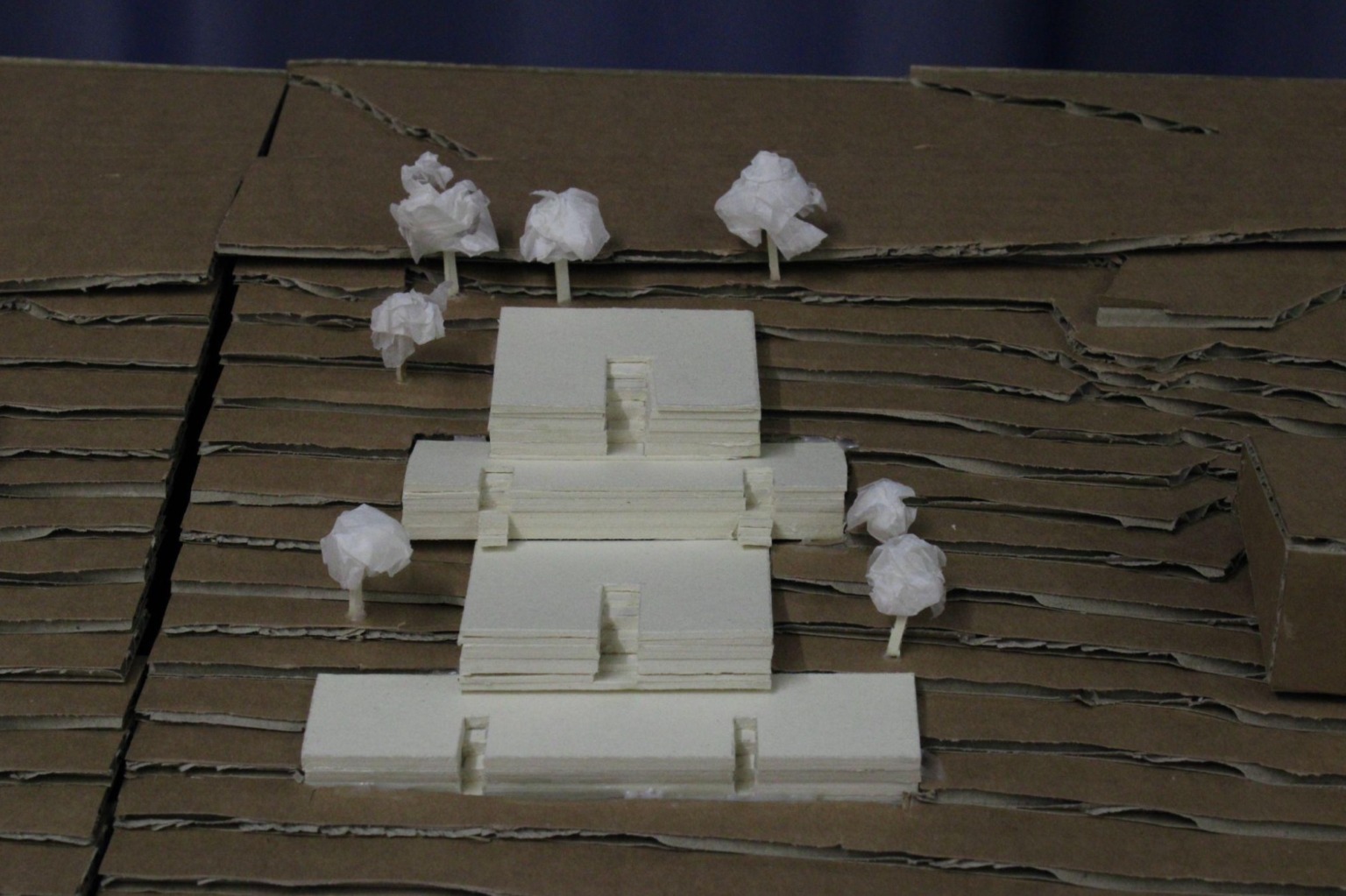 Aïre, Geneva
The Roof Housing is influenced by the sloping terrain to which it adapts, creating a terrace-like design residence for four families. The outdoor promenade comes to life above the roof of the structure, which becomes a multifunctional space for planting vegetables, eating together, recharging and playing.
The two typologies of houses, placed one after the other, are reversed so private spaces have maximum intimacy towards the extremities of the volume. The communal spaces, where the kitchen, dining room and living room are located, are oriented towards the centre of the residence and interact more with the shared outdoor area.
The external stairs fit into the structure of the houses, influencing the interior spaces and creating new possibilities such as service bathrooms, wardrobes and storage rooms.