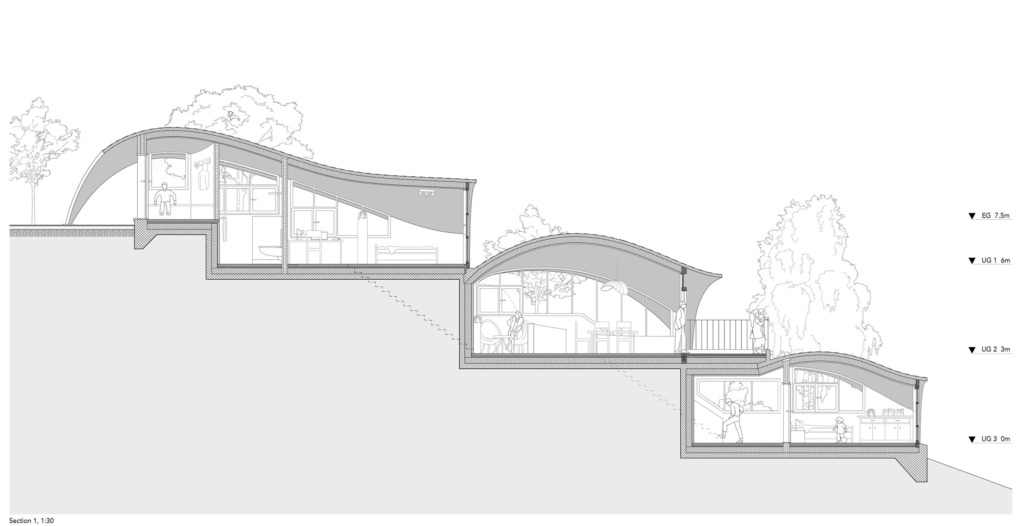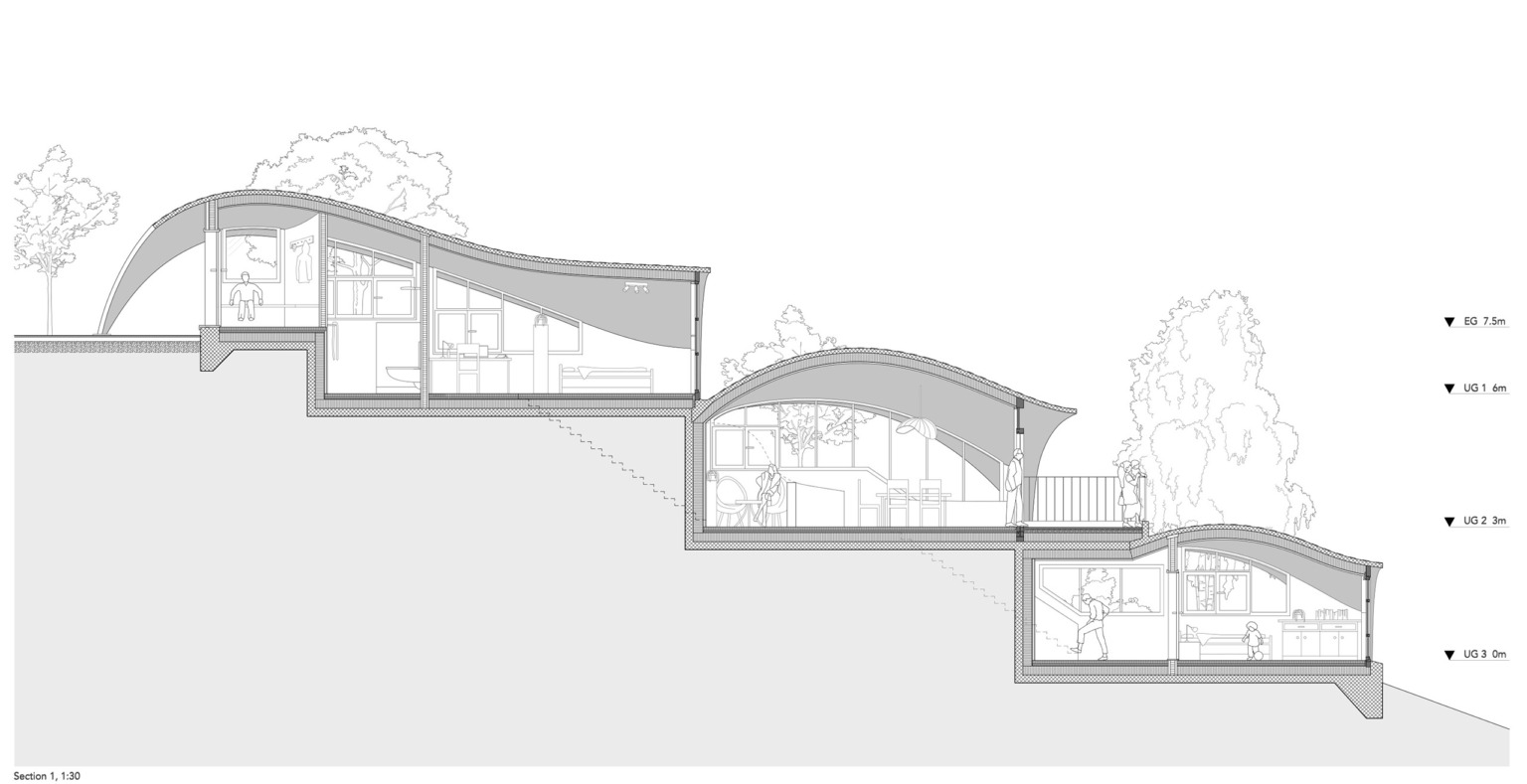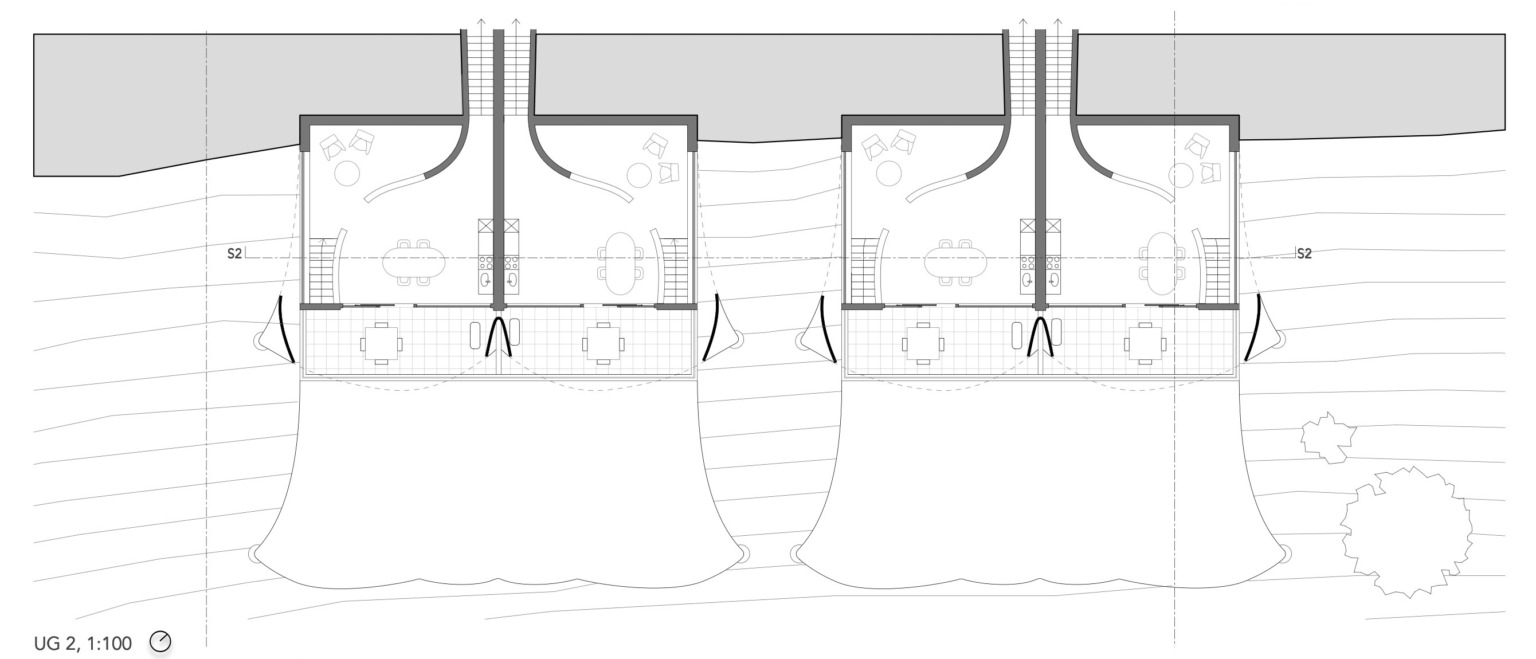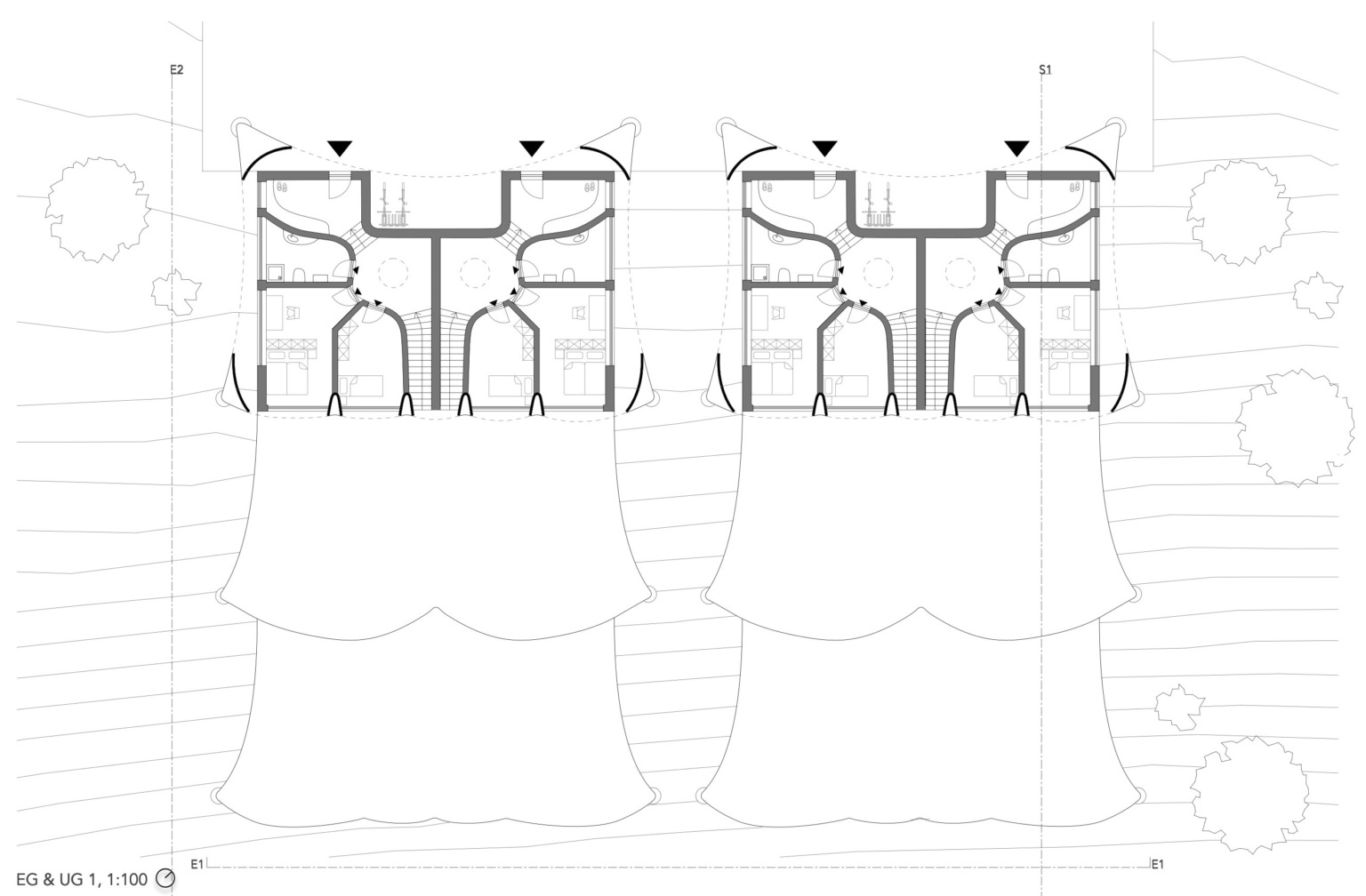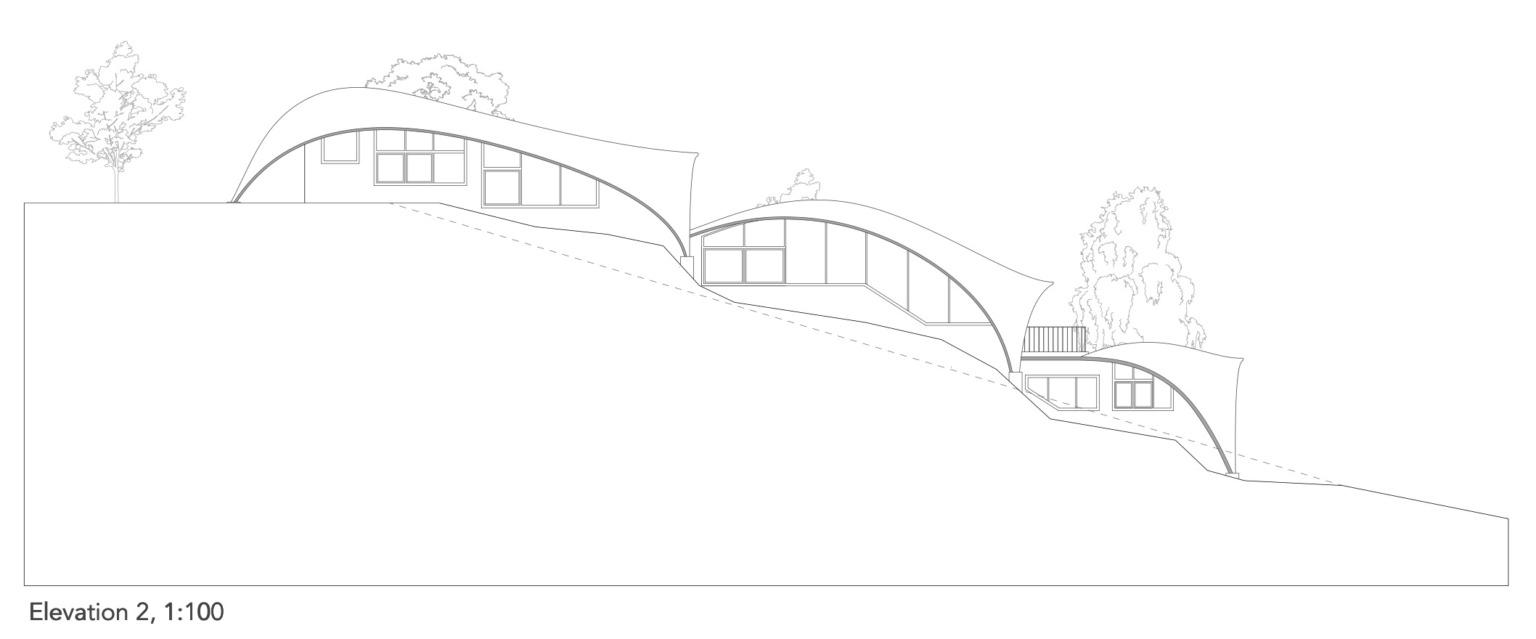 Aïre, Geneva
At the Heart of the Shell House lies its shell roof construction inspired by famous architect and engineer Heinz Isler. Six of these very thin structures stretch over the four units, creating housing for at least 20 People.
This roof makes for a very unique and attractive space, while using much less concrete than a traditional roof, since its designed using the concepts of natural form finding and optimization. The shell structures are self carrying, so there is no need for supporting walls.
This allows a facade almost entirely made from glass to be installed which creates a sense of a levitating roof, fludding the rooms with light. The house adapts to the dynamic terrain with a stair-like design to maximize contact with the surroundings.