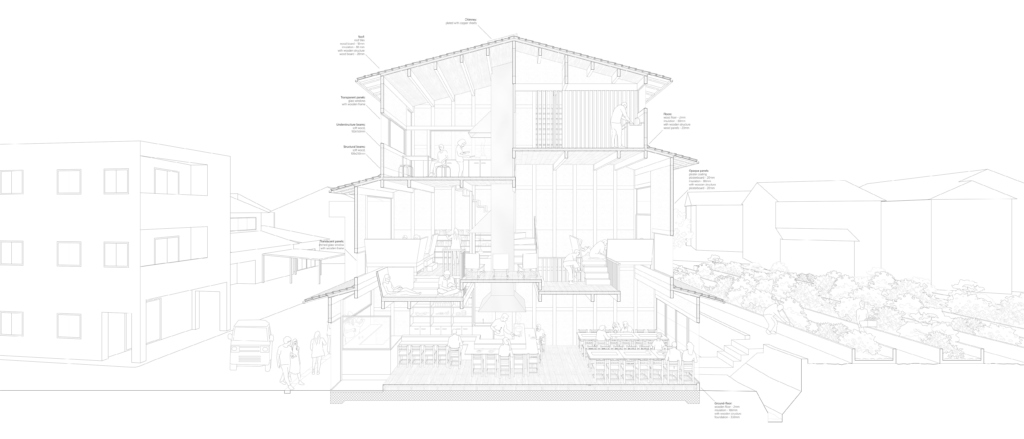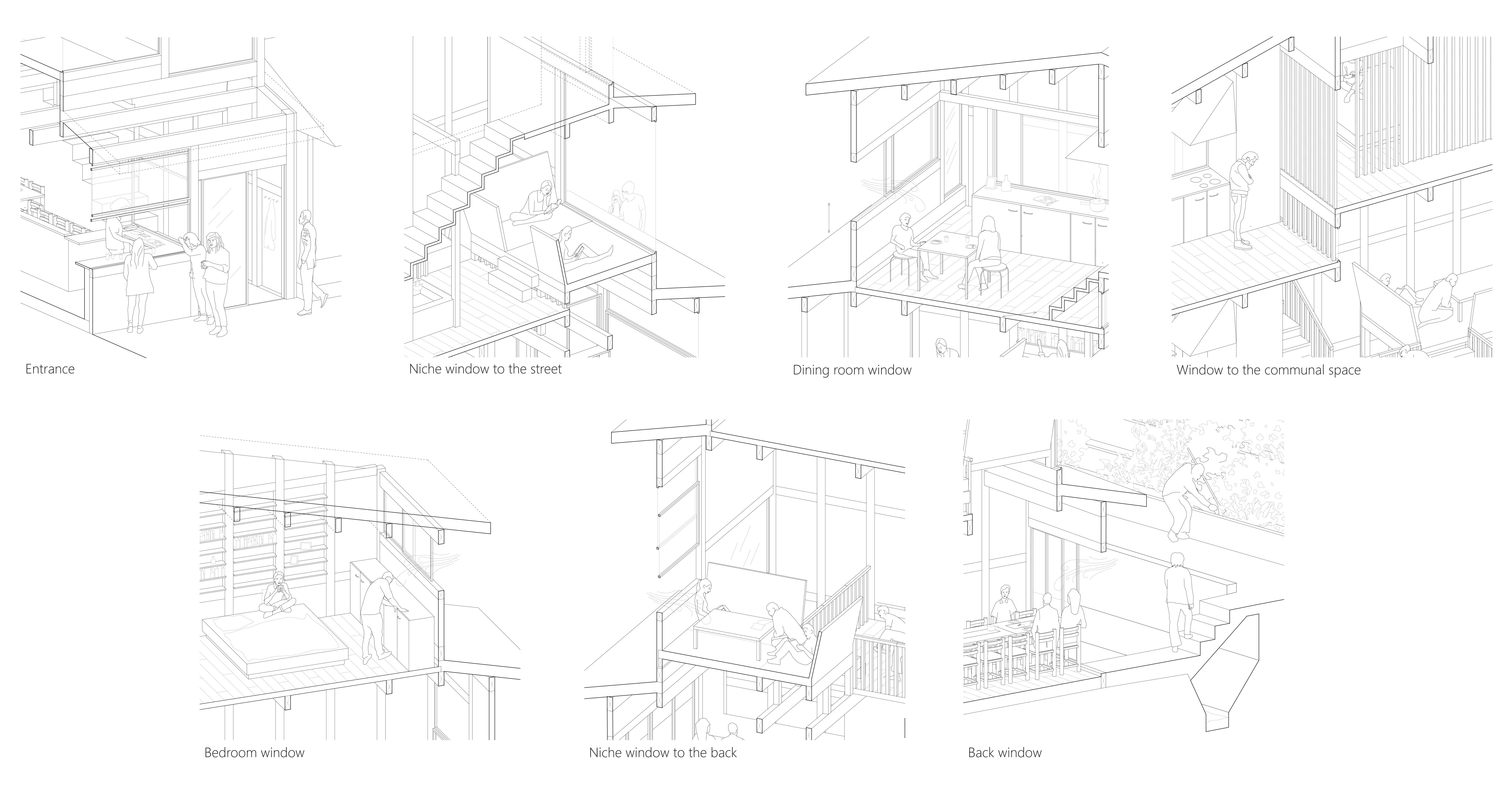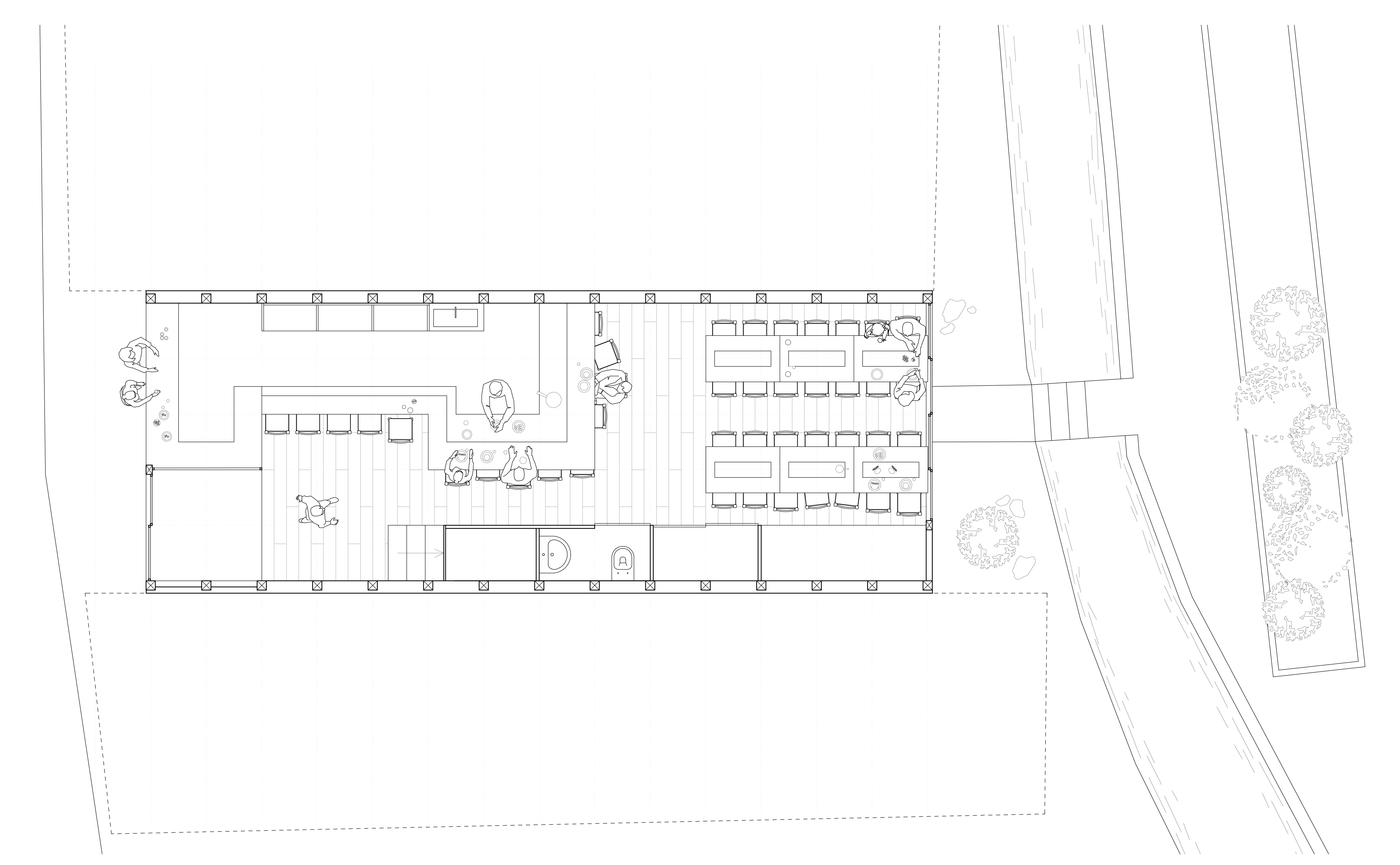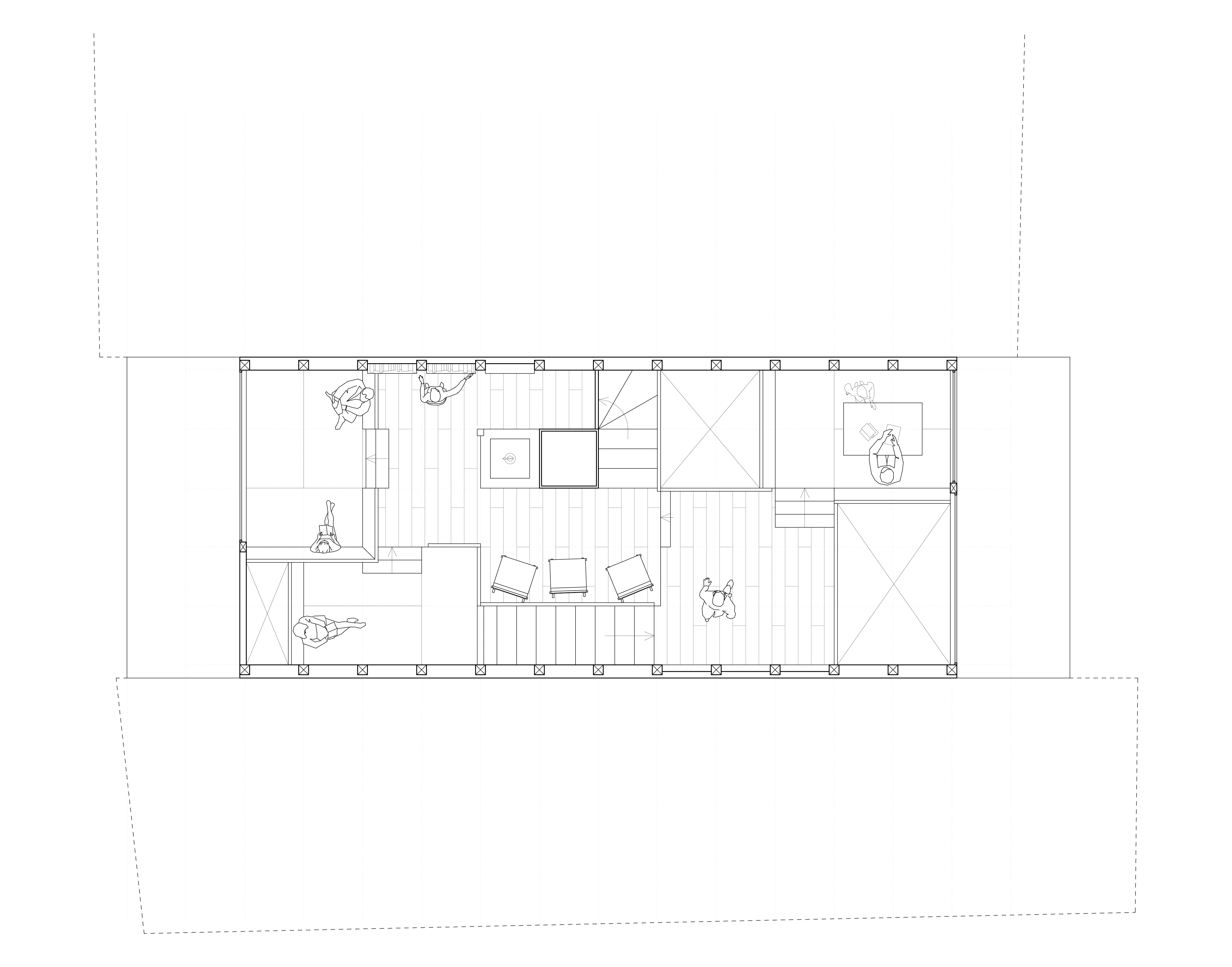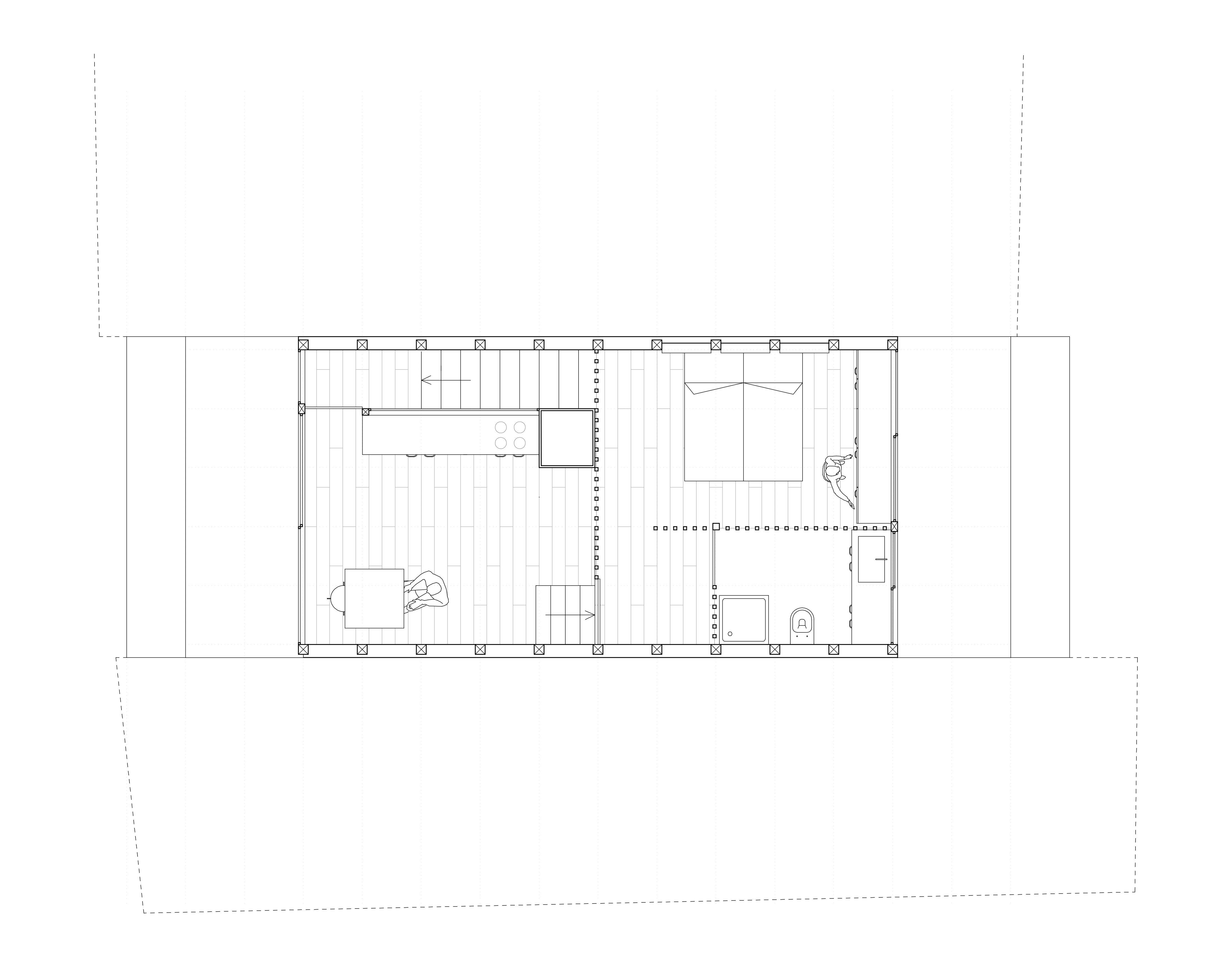 The Irori Machiya is located in Ogimachi, a very residential neighborhood of Kanazawa.
It contains several programs: a restaurant on the ground floor, a communal living room on the first floor and an apartment on the last floor. The building bring people of Ogimachi together by being opened at any time of the day and offering different places to sit and relax or to eat.
With all those different platform, with each window relating to it, the irori machiya has an openness through all the floors, and even if it creates smaller cluster of people with all those platforms, the whole space remains one. The chimney as a central element links all the cooking programs through the three floors.