Furniture – Triangle Chairs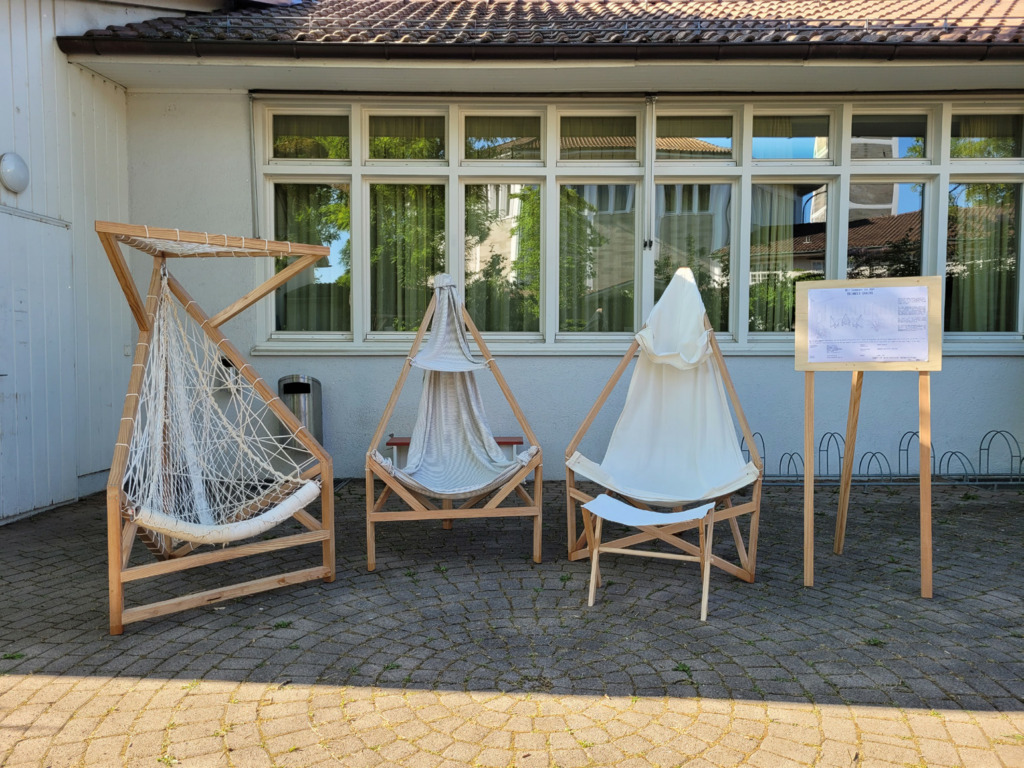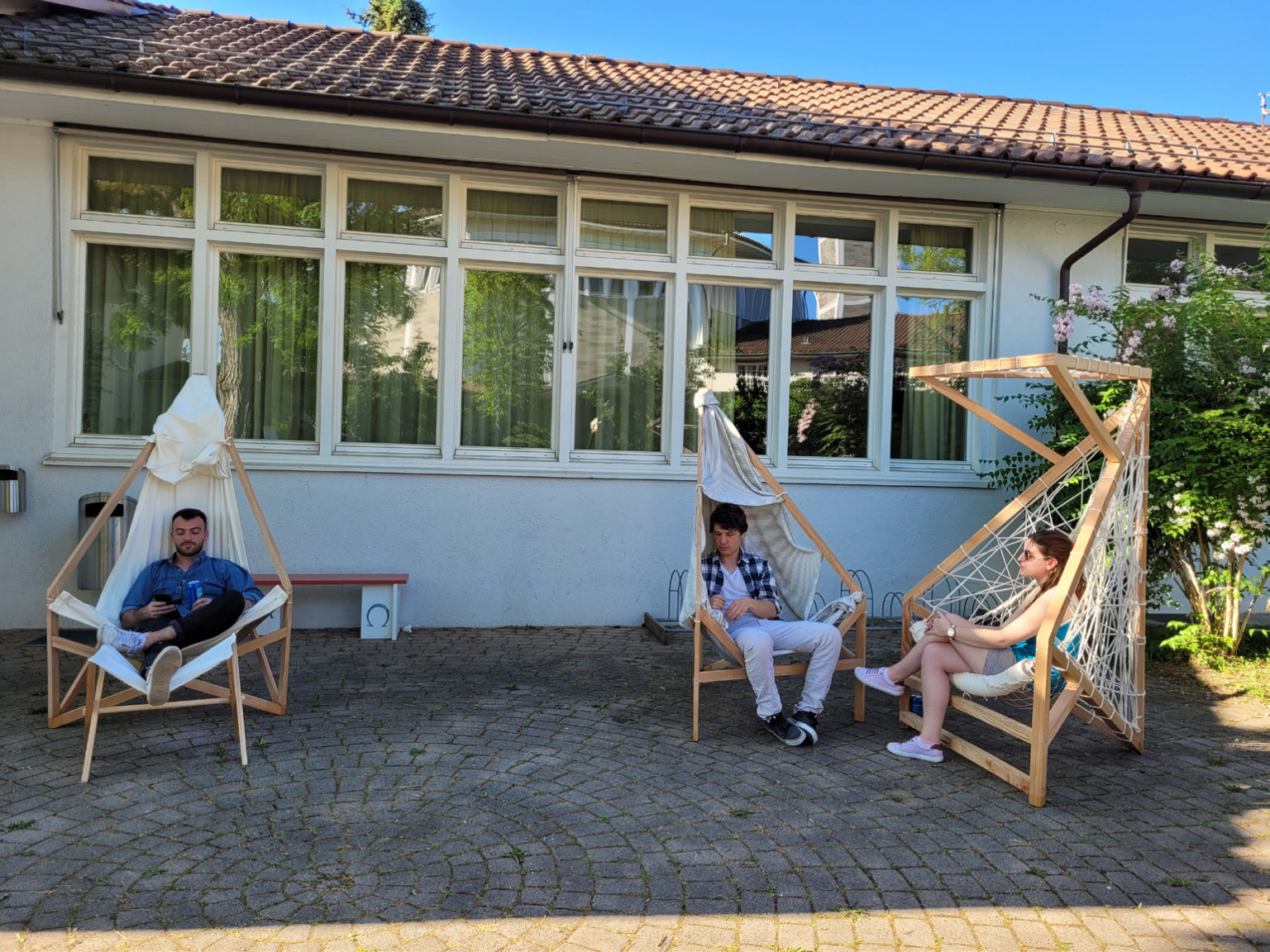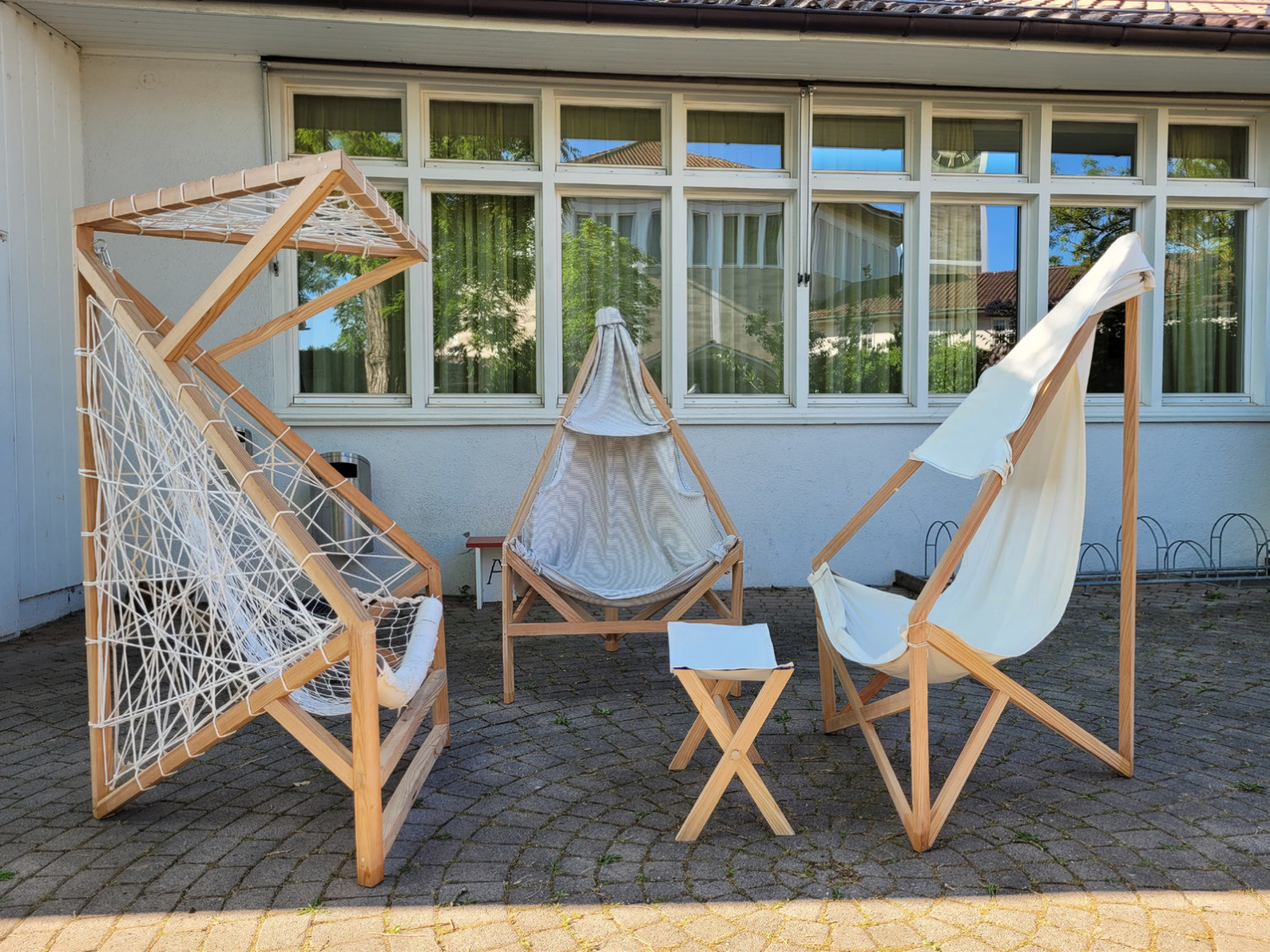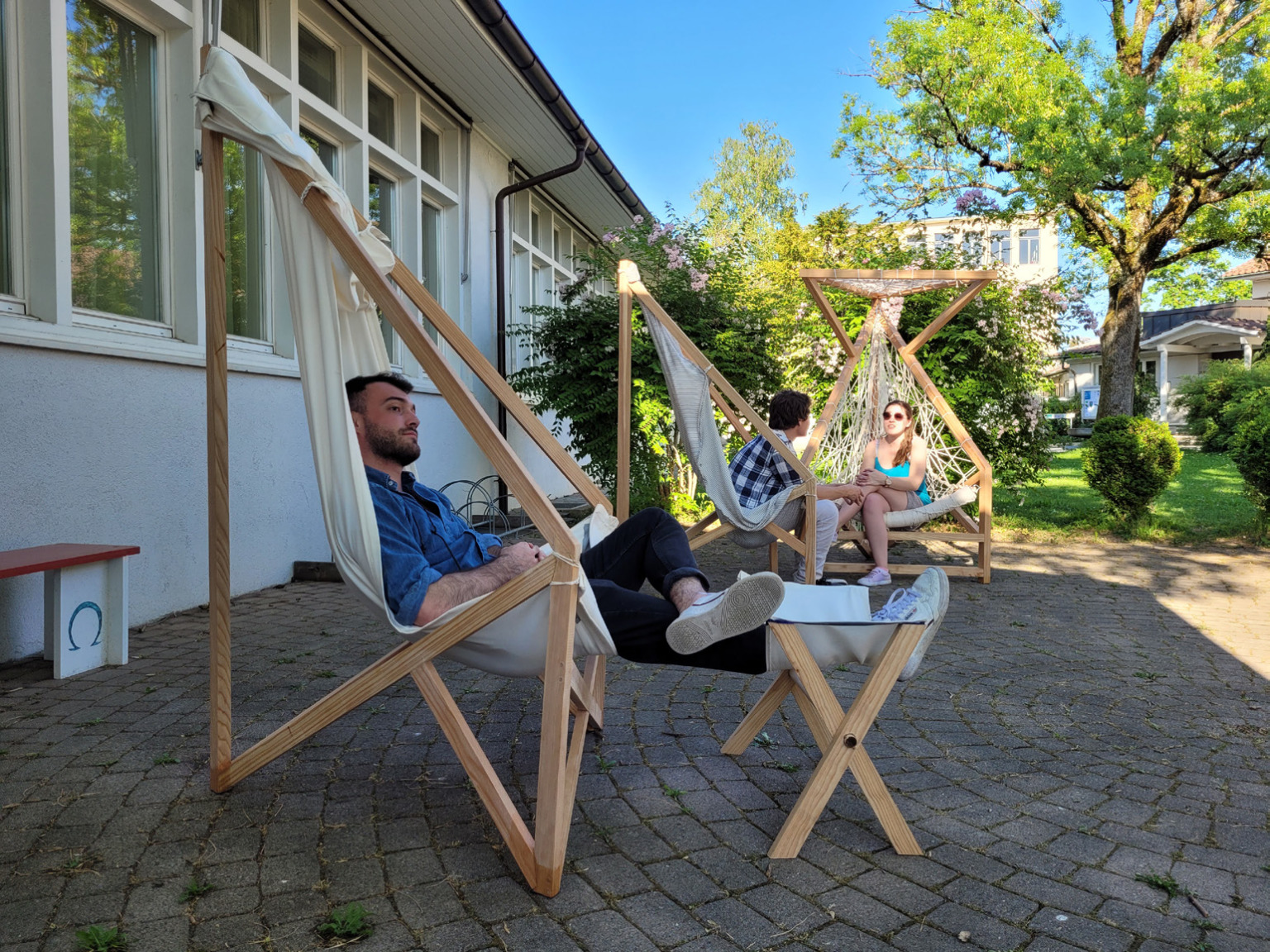 Markuskirche, Seebach
Public spaces could use some comfortable furniture inviting us to take a nap, take a glance into a landscape or have a cozy talk with a friend.
The three chairs we created can be arranged in different ways since they are based on the same module, creating different sitting situations. More introverted or extroverted arrangements let the user choose different forms of interaction with the public space.
The chairs are a product of continuous improvement by design iteration in both planning and construction. The improvements relate to the structure, the thickness of the larch wood, the wooden joints, the hammock fabric as well as how the hammock is connected to the structure.