Public Drawing – Traugott Wahlenpark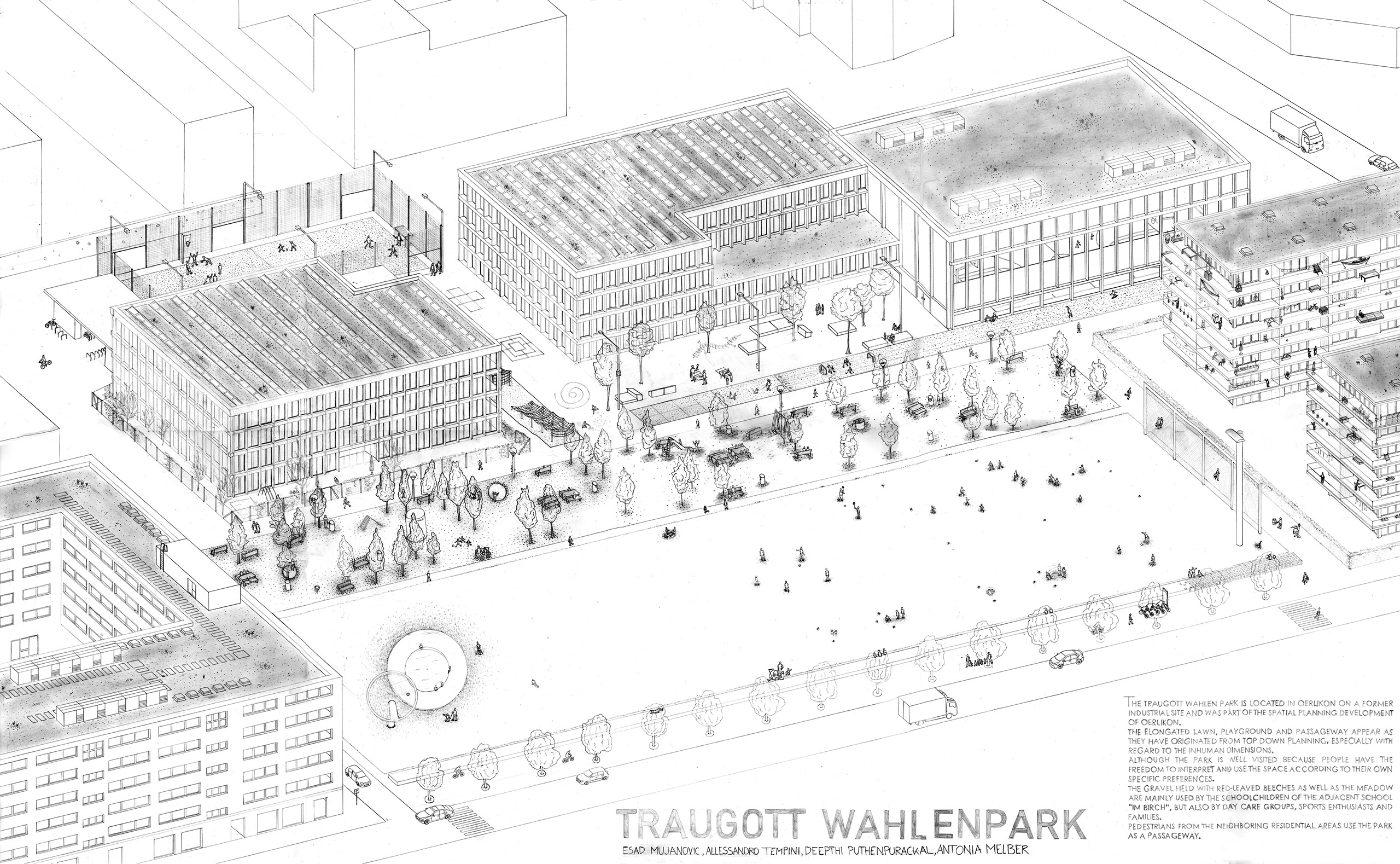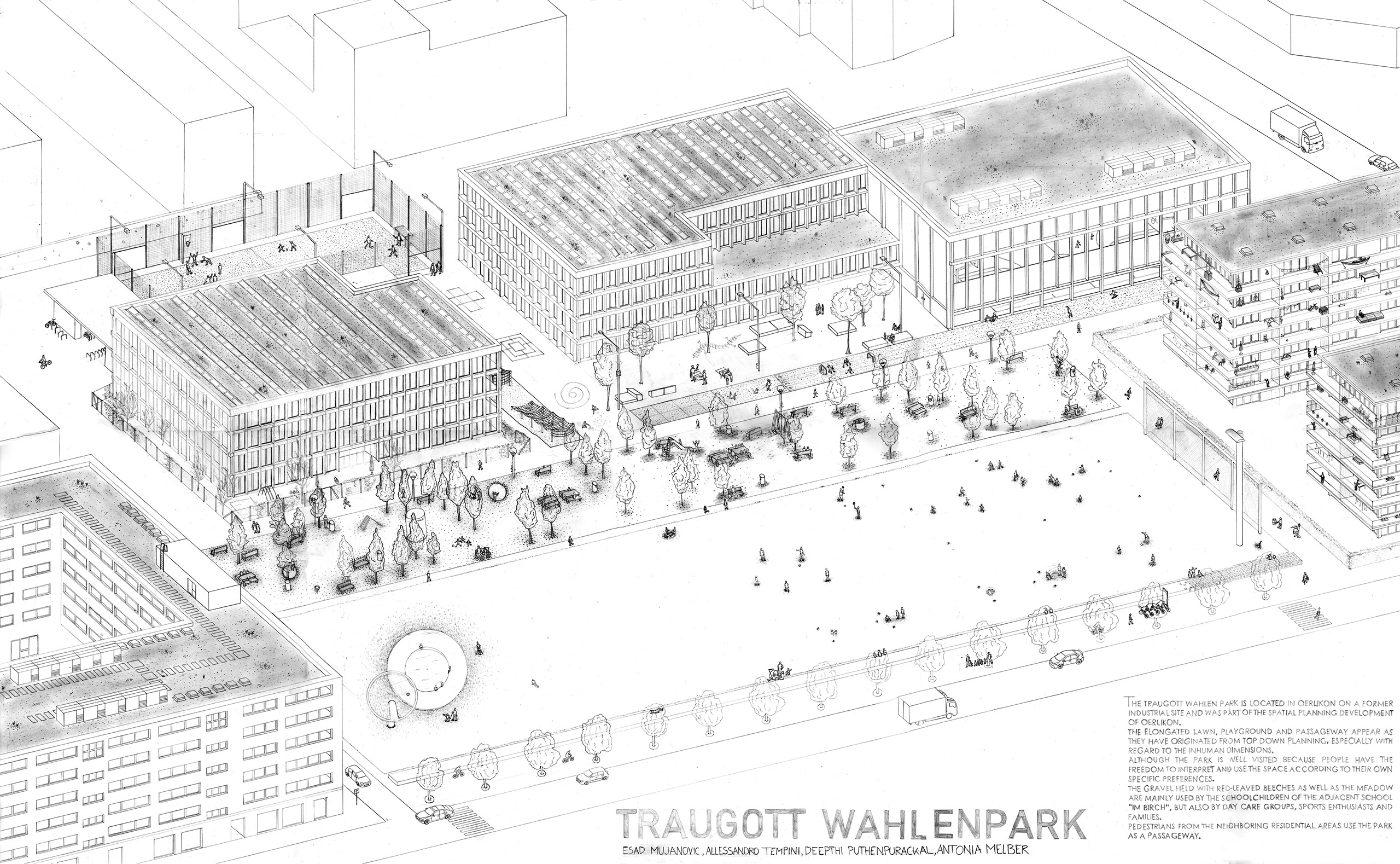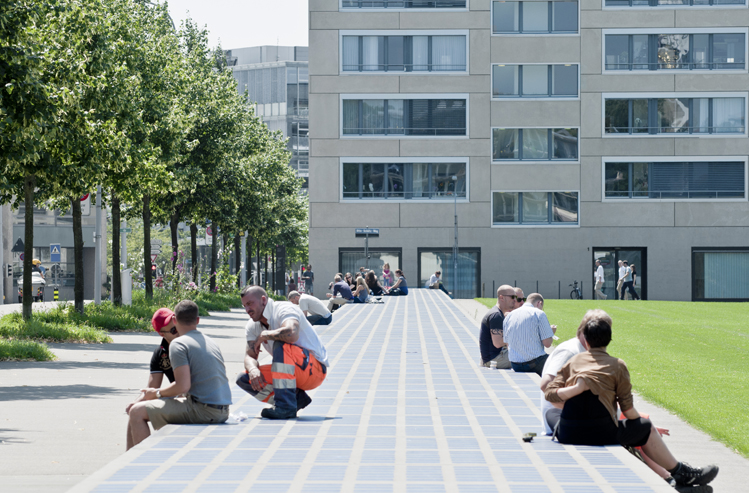 Oerlikon, Zürich
The elongated Traugott Wahlen Park is located in Oerlikon on a former industrial site and was part of the spatial planning development of Oerlikon.
The park is well visited because people have the freedom to interpret and use the space according to their own specific preferences. The gravel field with red-leaved beeches as well as the meadow are mainly used by the school children of the adjacent school "Im Birch", but also by day care groups, sports enthusiasts, and families.
Pedestrians from the neighbouring residential areas use the park as a passageway.