Public Drawing – Oerlikerplatz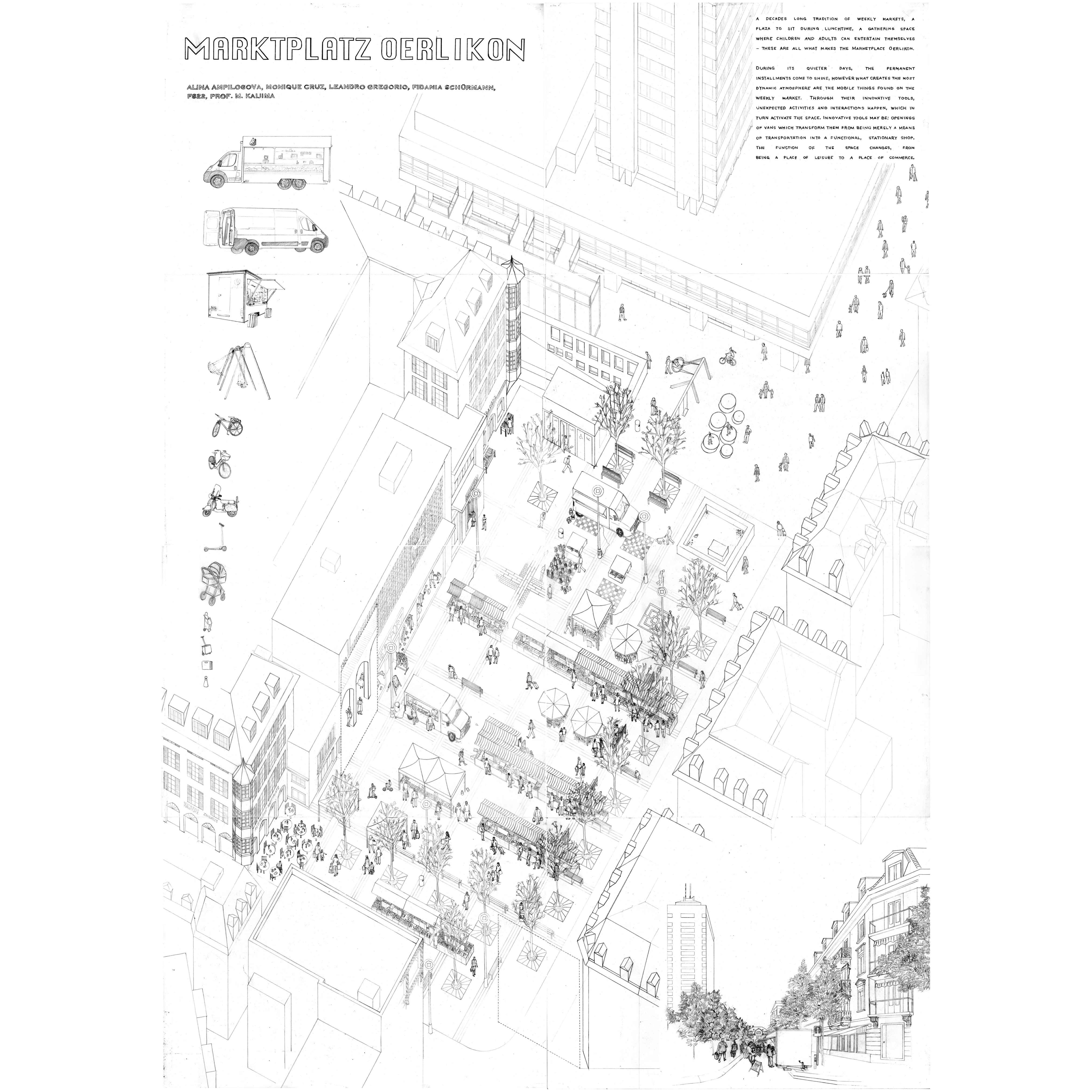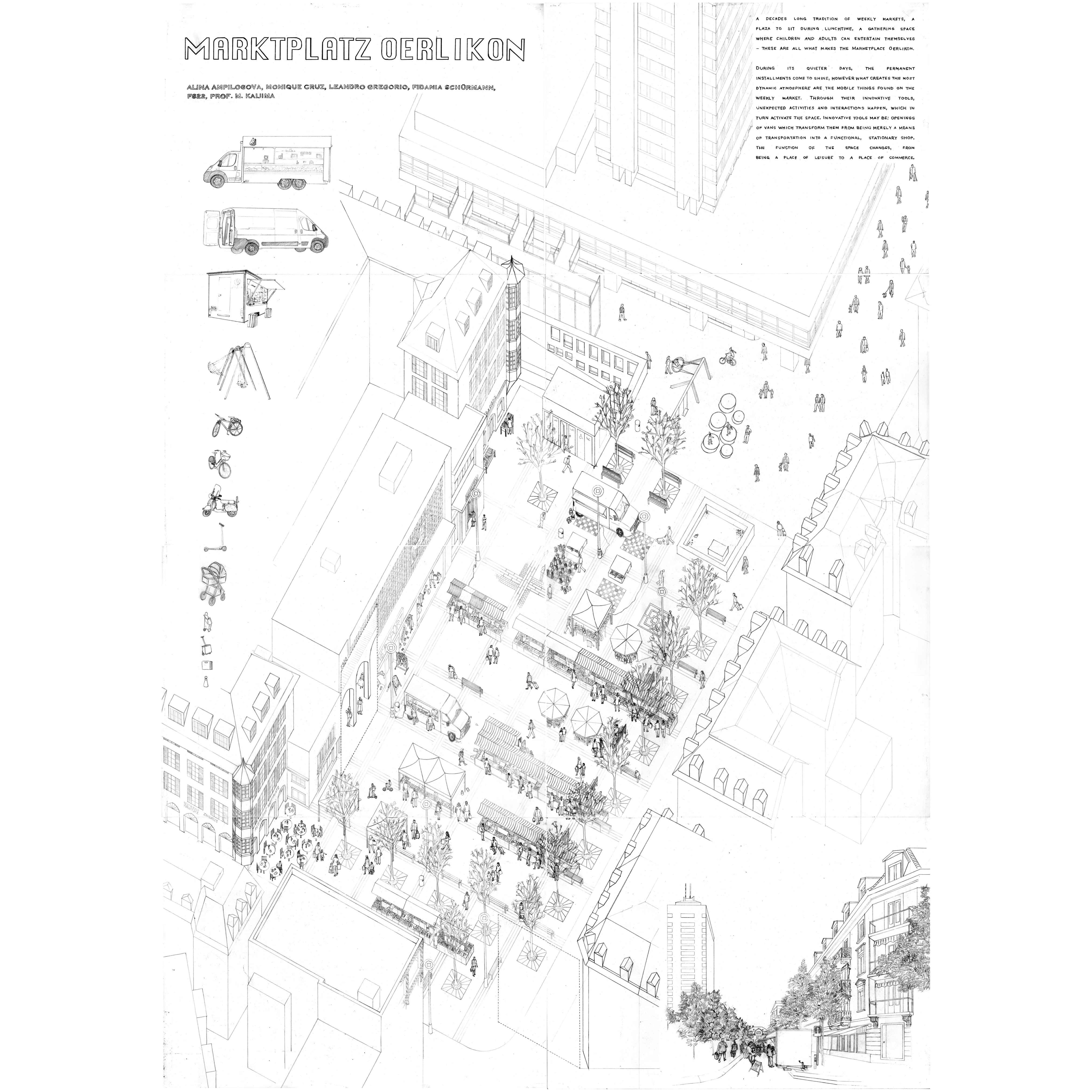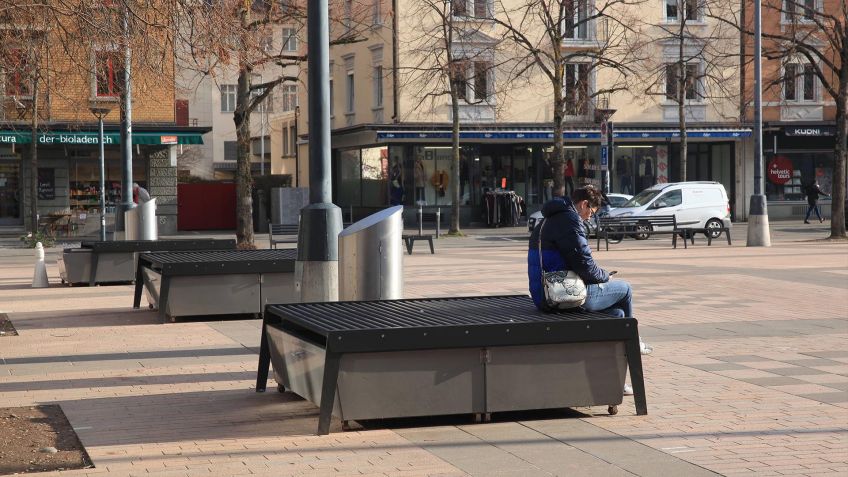 Oerlikerplatz, Zürich
A decades long tradition of weekly markets, a plaza to sit during lunchtime, a gathering space where children and adults can entertain themselves – these are all what makes the marketplace Oerlikon.
During its quieter days, the permanent installations come to shine, however what creates the most dynamic atmosphere are the mobile things found on the weekly market. Through their innovative tools, unexpected activities and interactions can take place, which in turn activate the space.
Innovative tools may be: Opening of vans, which transform them from being merely a mean of transportation into a functional, moveable shop. The function of the space changes, from being a place of leisure to a place of commerce.