Public Drawing – MFO Park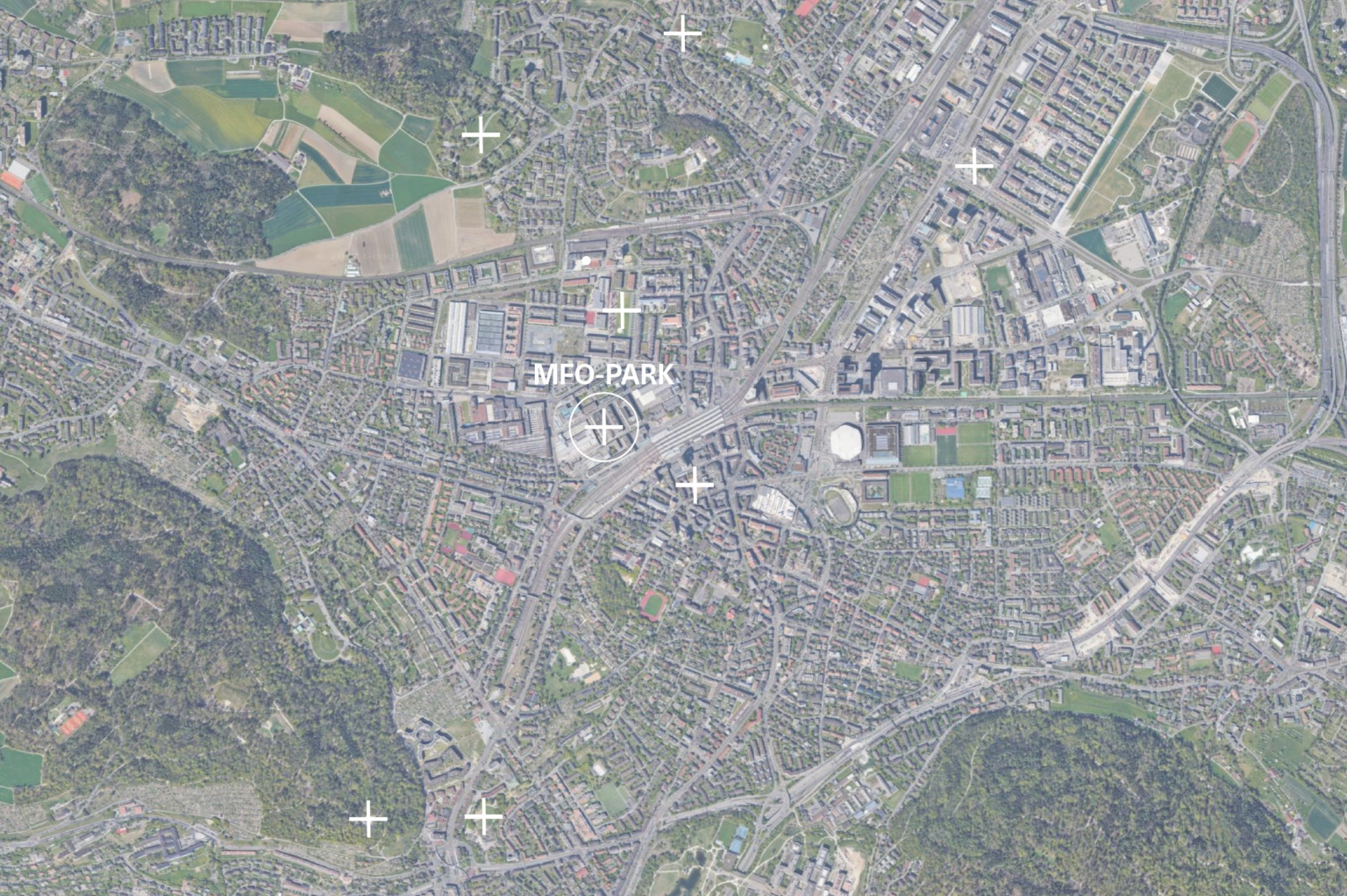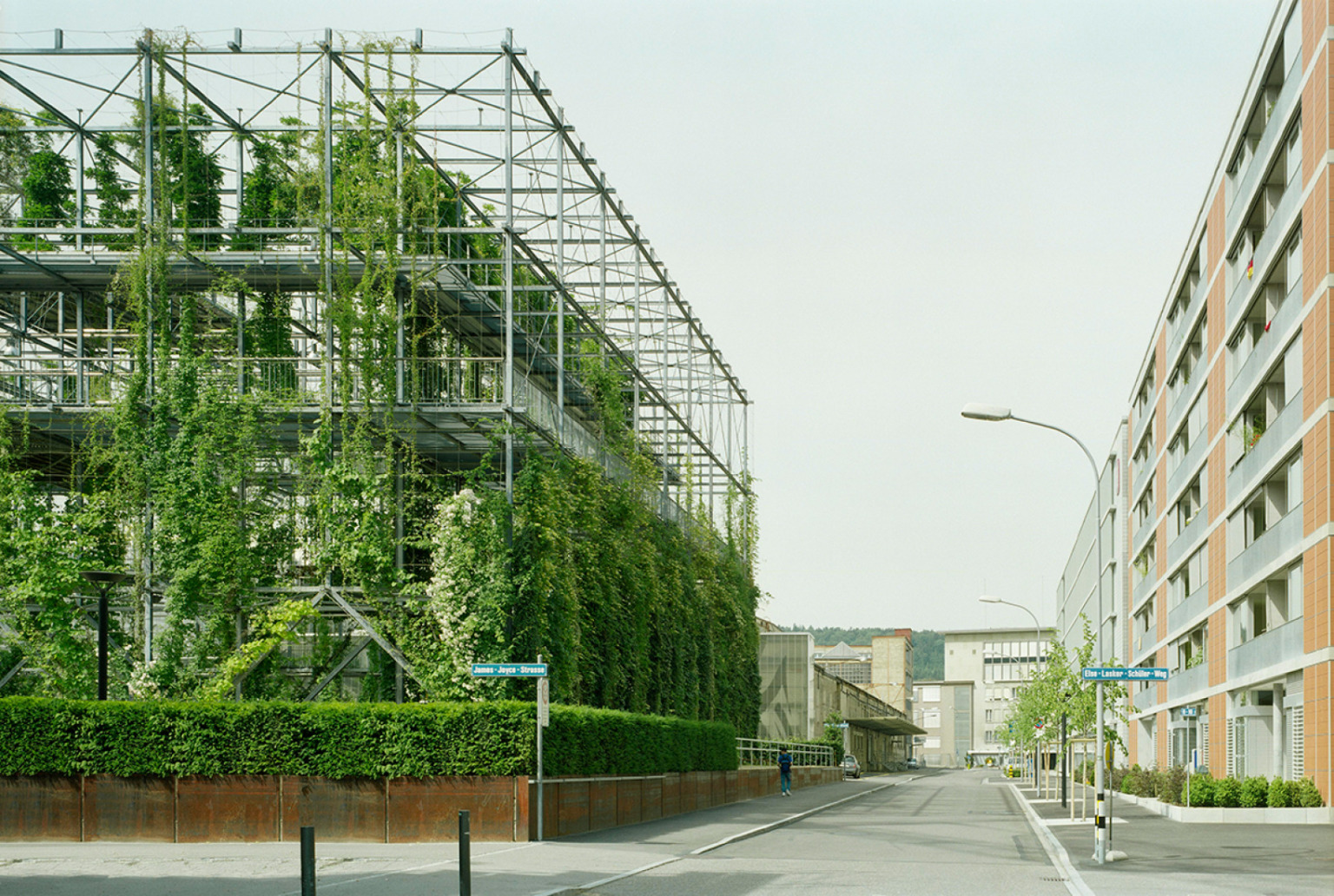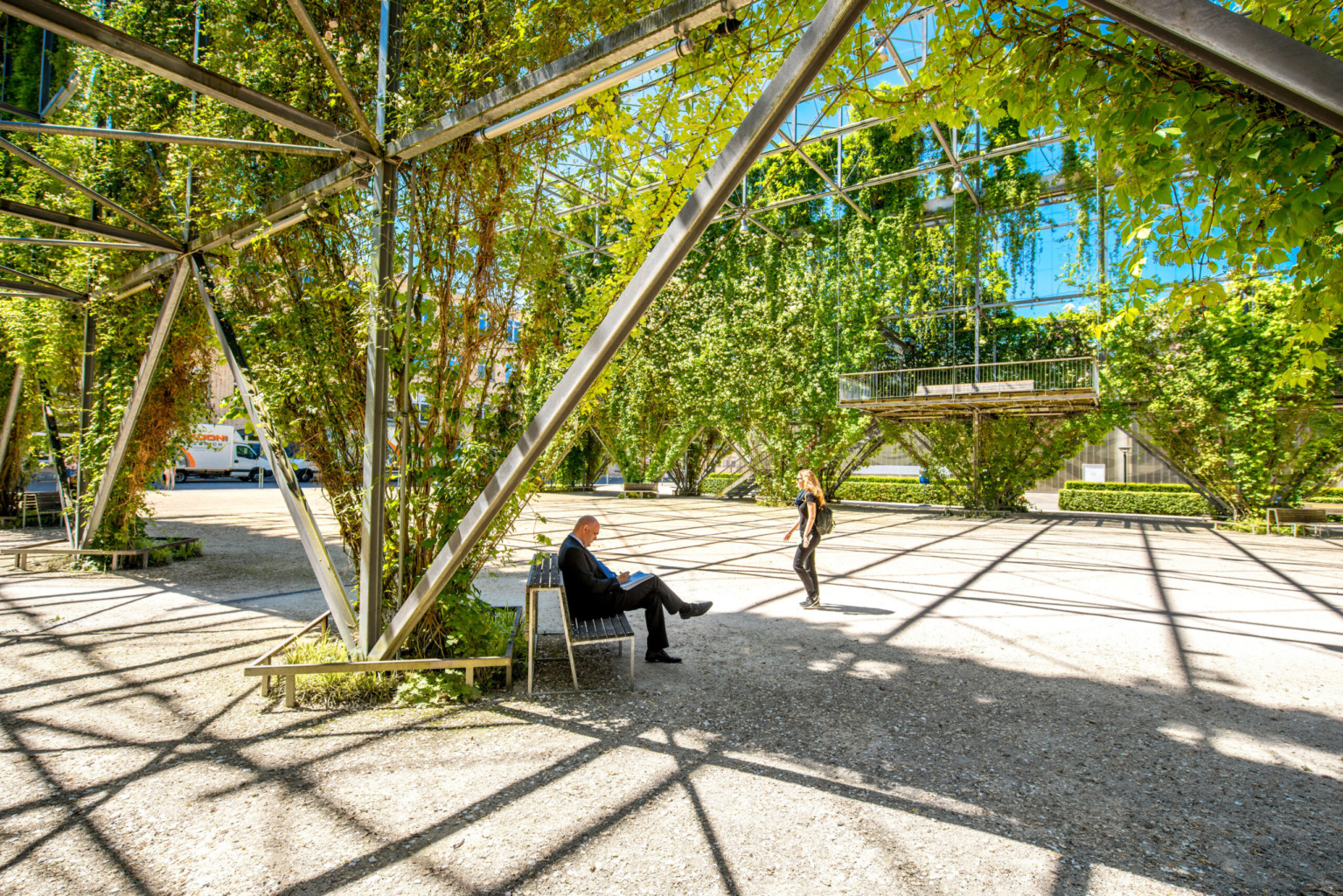 Oerlikon, Zürich
At the MFO Park a three-dimensional steel construction, veiled by climbing plants, is located on the site of the former machine-factory of Oerlikon, creating an inspiring combination of nature and industry in the new neighbourhood.
As the site is surrounded by a combination of residential and office buildings and is in immediate vicinity of the Oerlikon train station as well as a university building, the park experiences a range of different uses and users.
Staircases invite visitors of the park to ascend the structure, explore the different paths and access points, suspended balconies, as well as a sun deck, which offers a view over the structure itself and the surrounding neighbourhood.