Case Study – House Trümmlen – Adrian Willi, 1957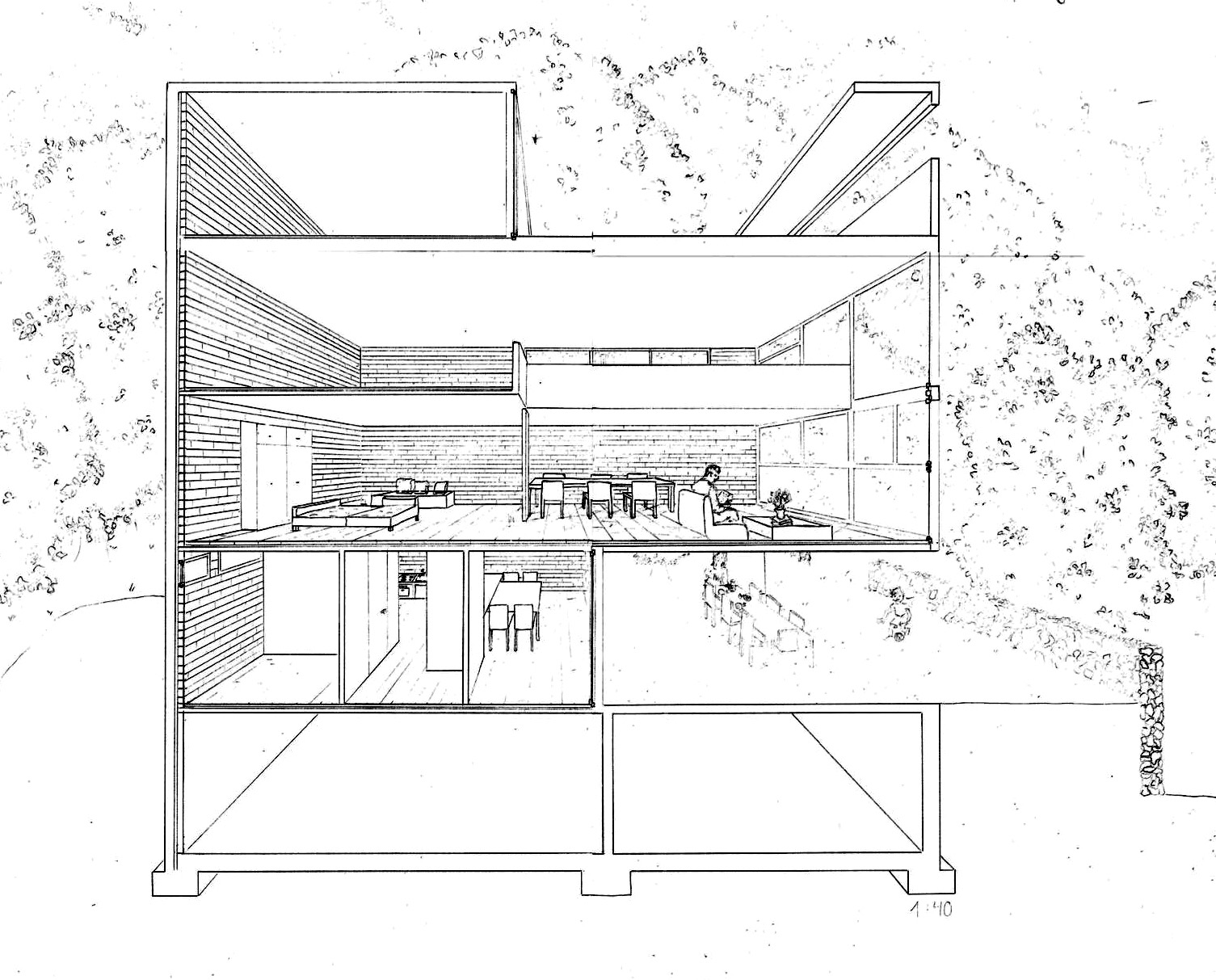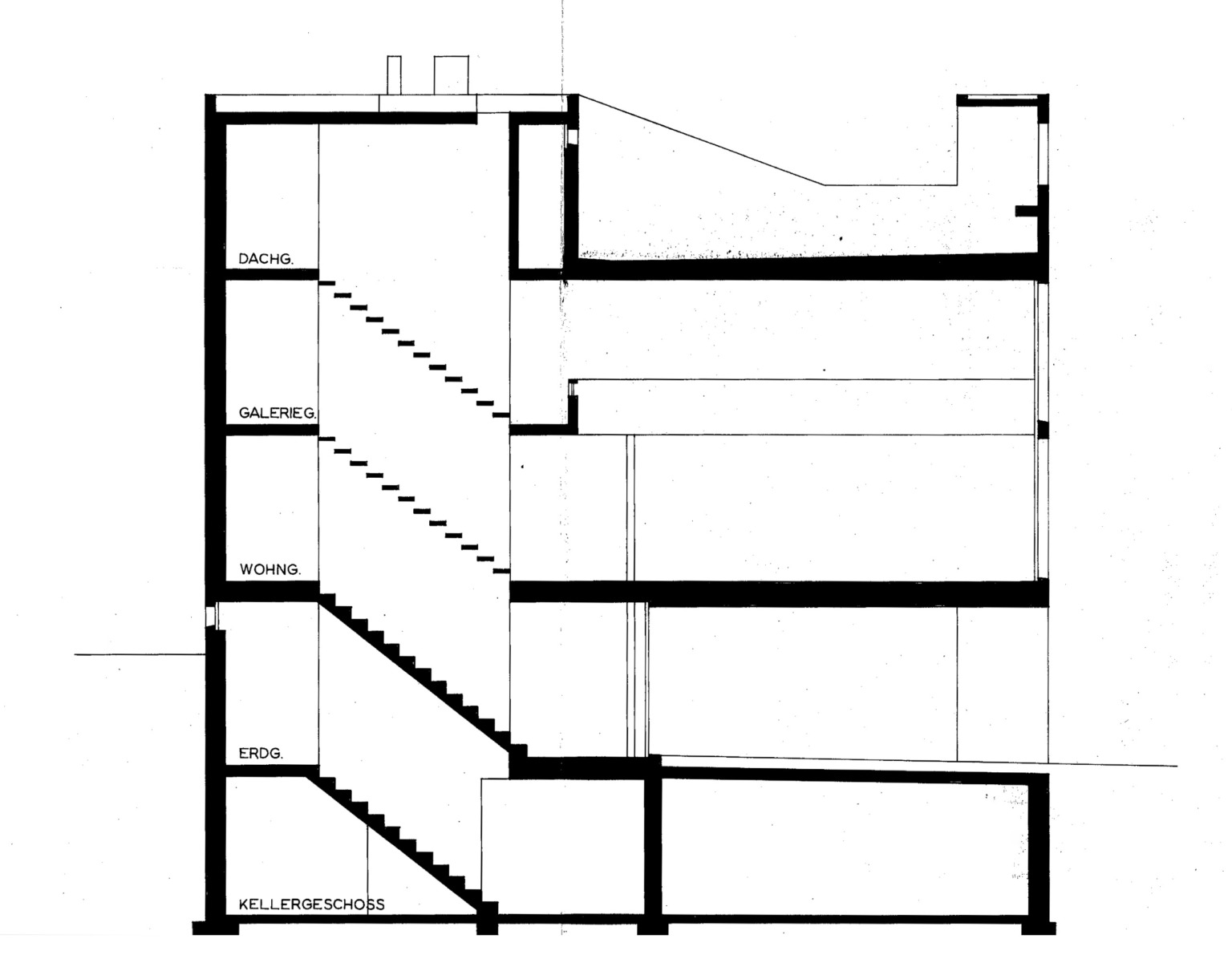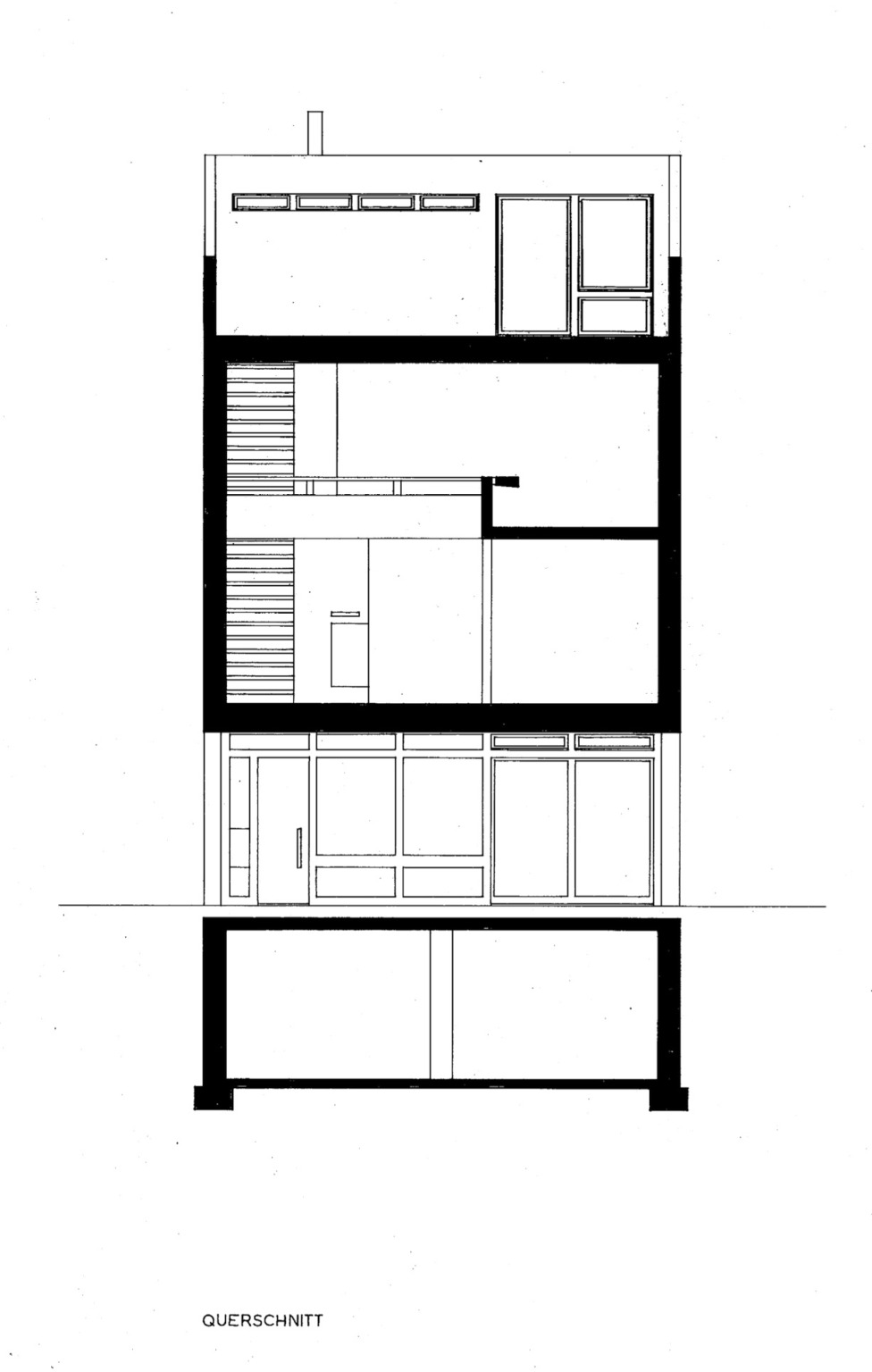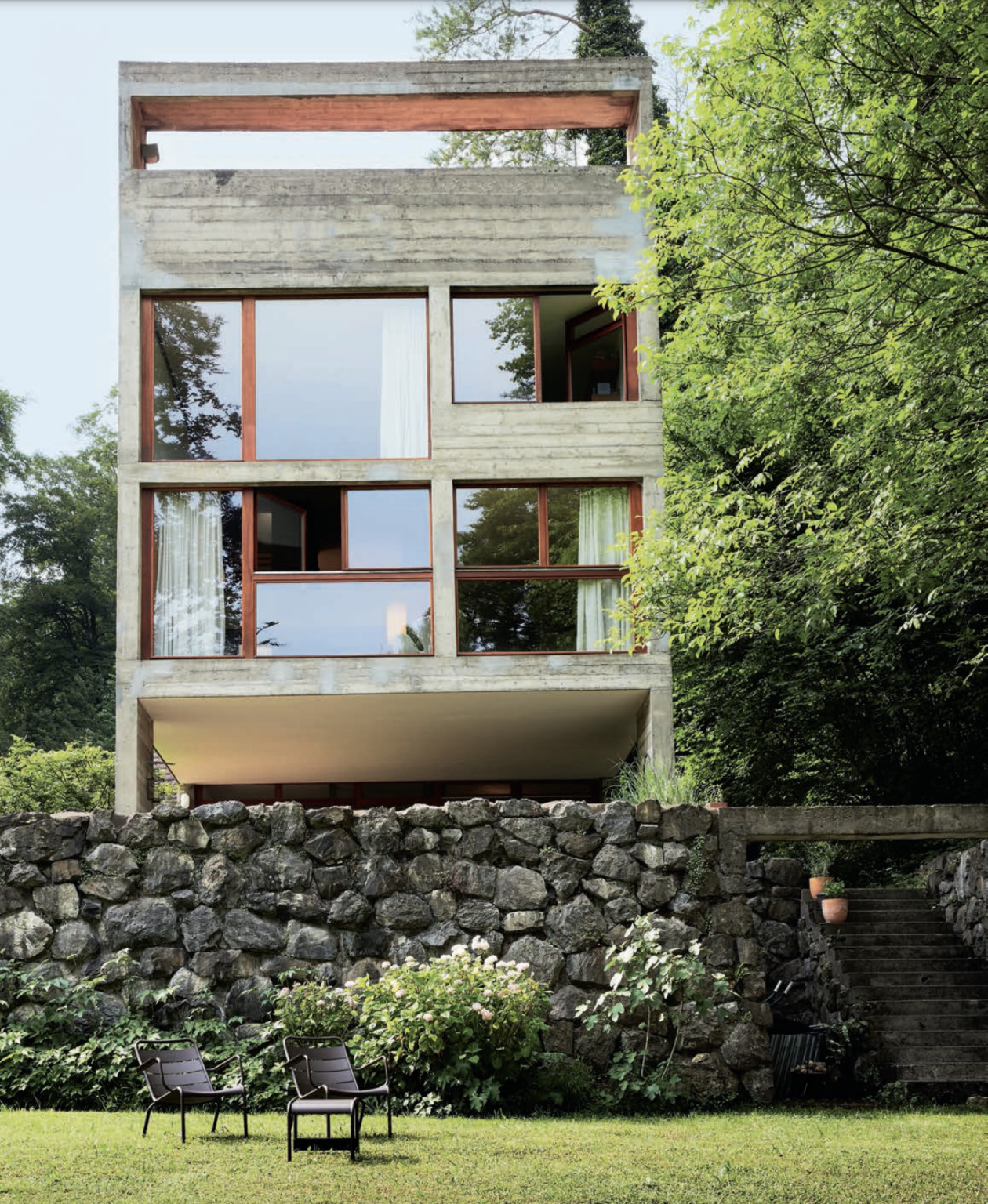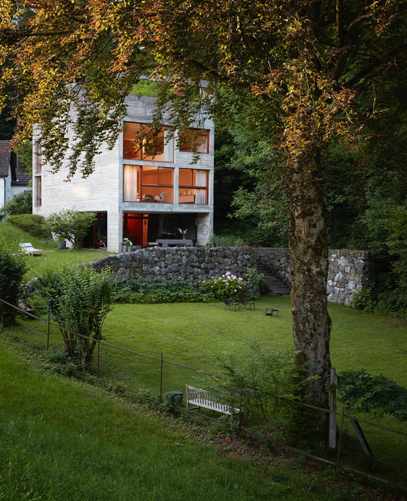 Rüti, Zürich
This family home, inspired by Le Corbusier, is situated on an elevated hill overlooking the village of Rüti.
The three-story building surrounded by forest and green spaces, stands out from the idyllic surrounding due to its cubic shape and raw concrete facade. The large window facade, which faces south, allows the open floor plan to flood with daylight and contrasts with elements such as brick walls on the inside.
Due to large open spaces, such as the rooftop and lower ground terraces, the surrounding nature is truly incubated, allowing one's self to somewhat feel connected with the property's exterior.