Case Study – Atelier House Max Bill – Max Bill und Robert Winkler, 1933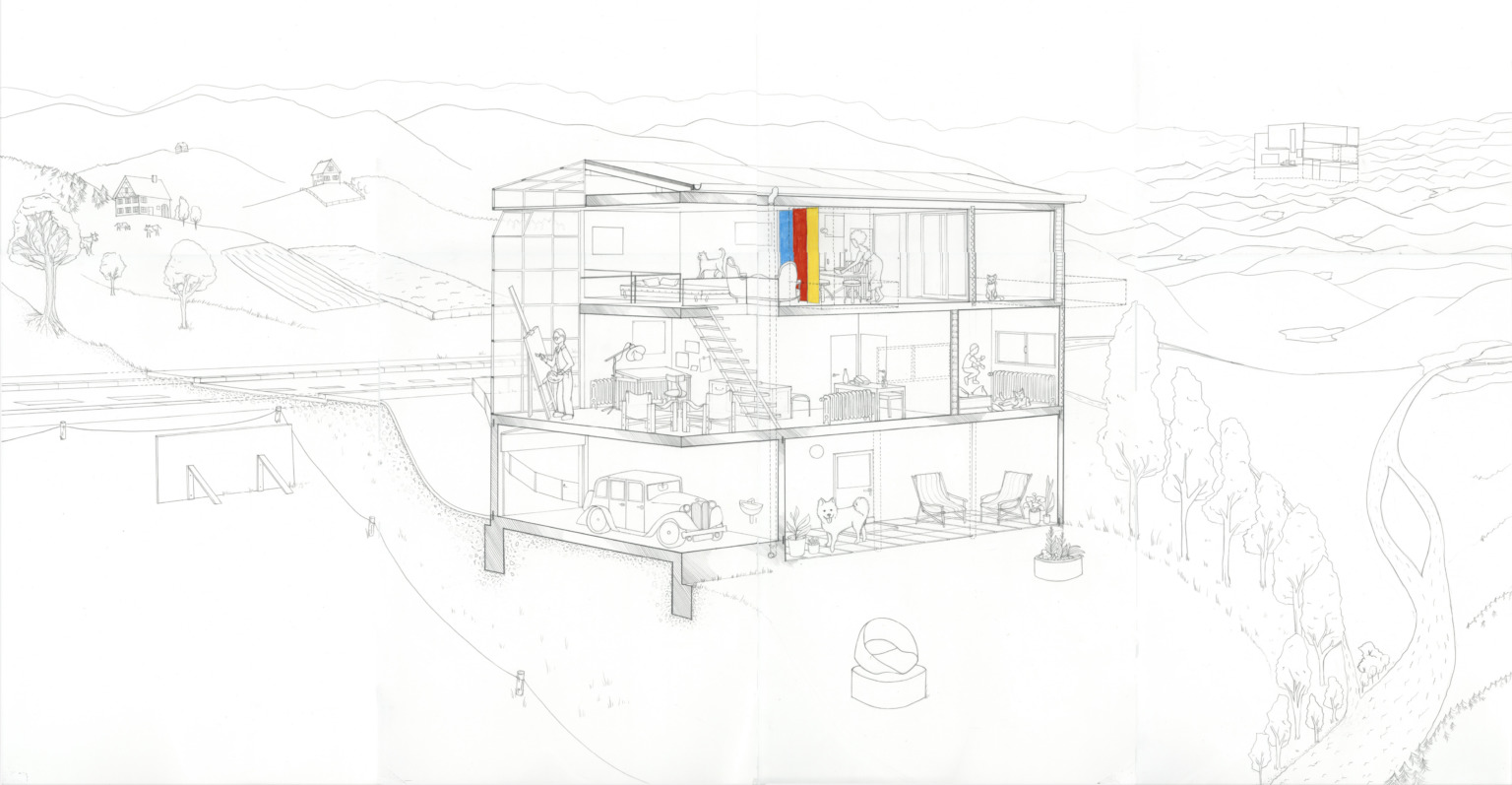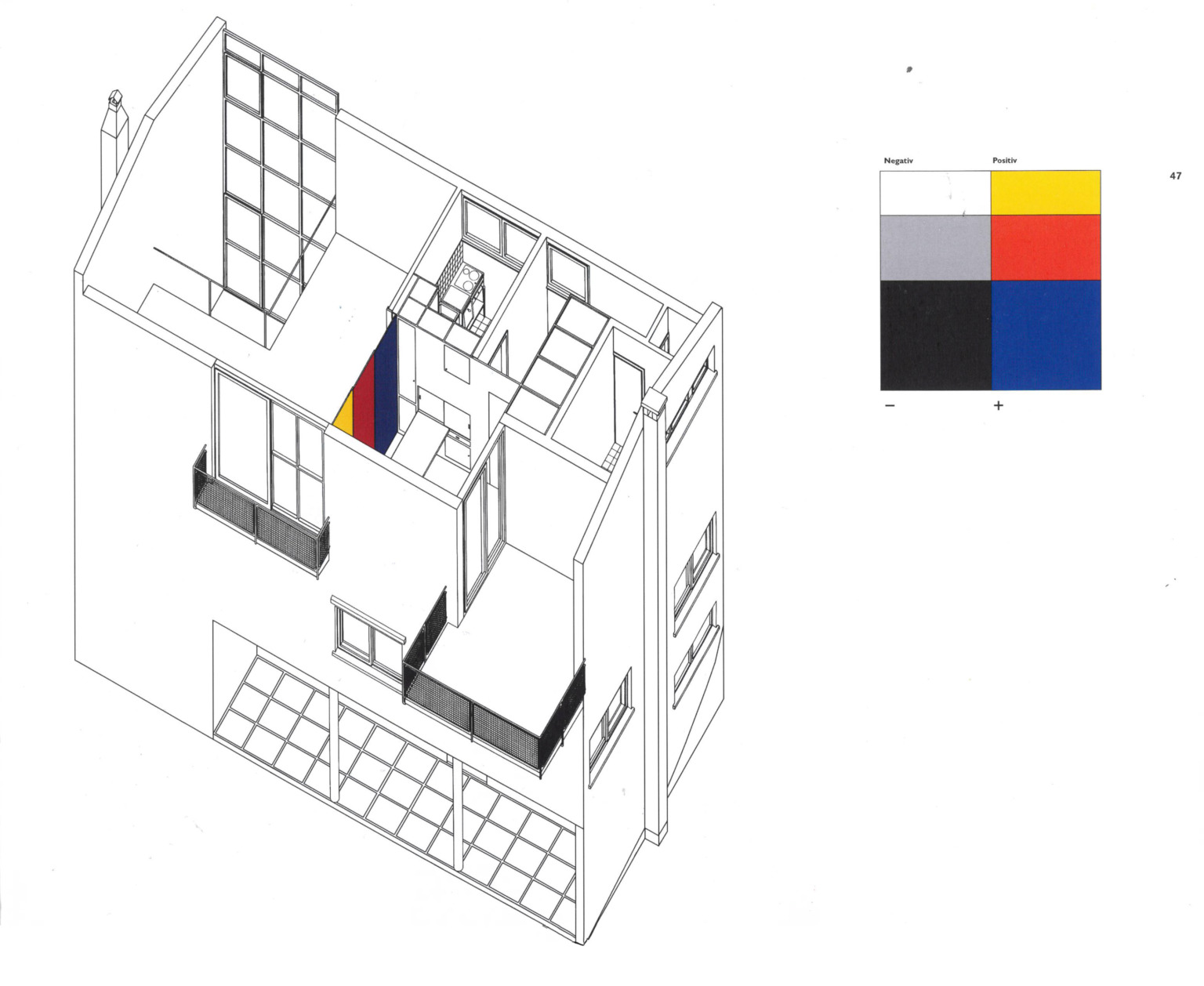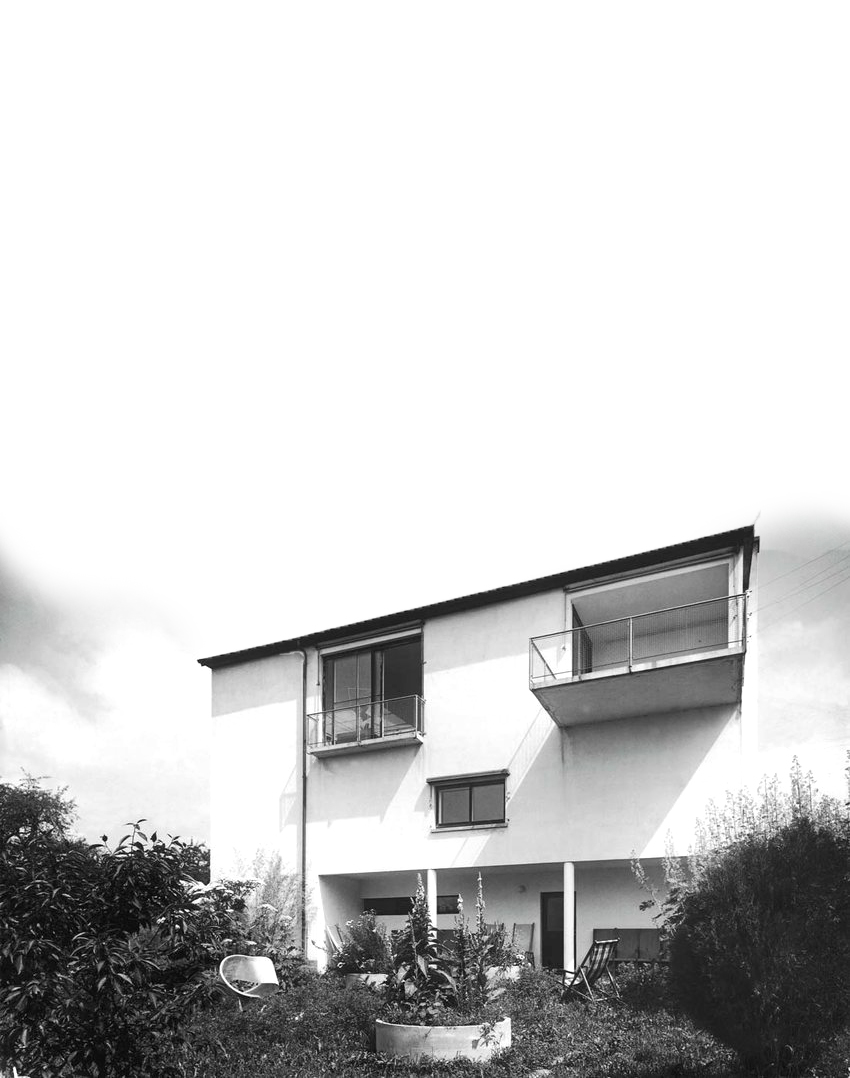 Zürich
This atelier house was designed by Max Bill for his wife Binia, his son Jakob and himself as a combination of living and atelier spaces, right after he came back from his studies in Dessau. Because of that, the intellectual influence of the school of Bauhaus is still very visible in the design, for example in the primary coloured sliding door.
In the floorpans his approach to combine living and the atelier can be examined, because all necessities like kitchen and bathrooms are minimised, whereas the atelier space and the open living room are maximised. On the other hand Bill developed his very own design strategy along the motives of simplicity and affordability.
The construction follows as well as the Kieser's system of "Betonplanken" follow these ideas. Slim prefabricated elements, which can be easily assembled at the construction site were used as dominant principle.