Vertical Tea Machiya ,
2017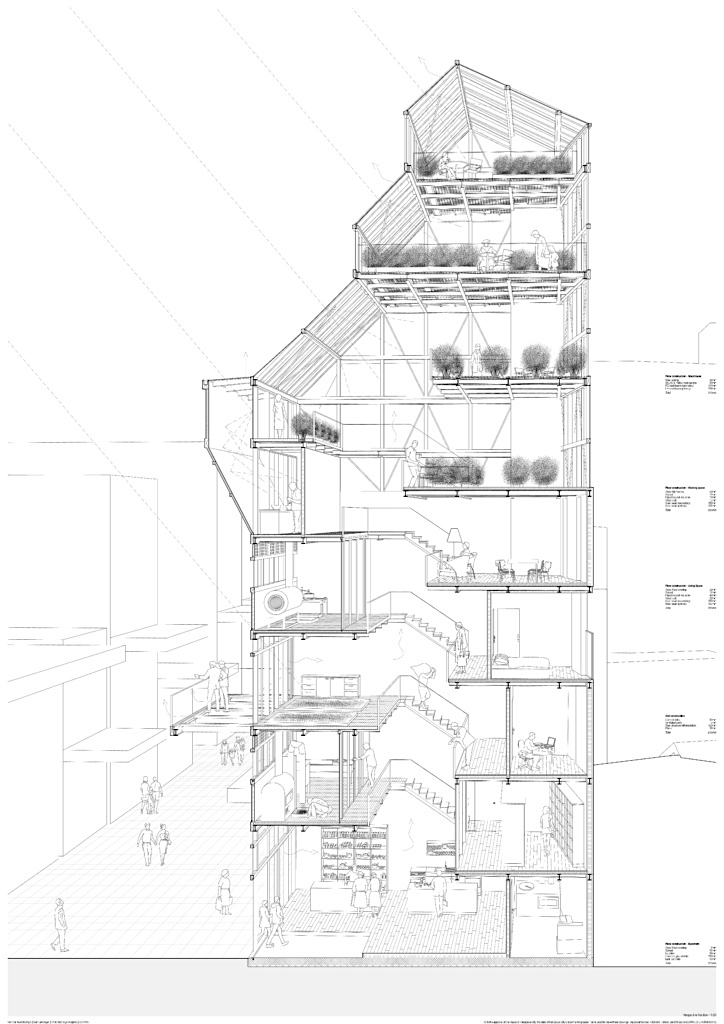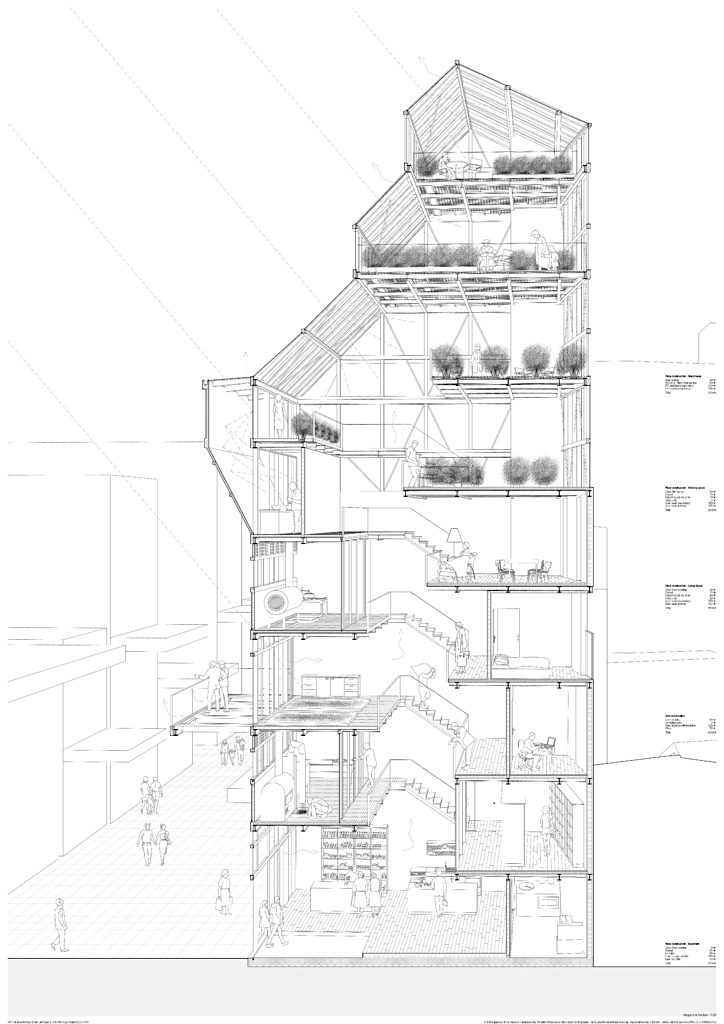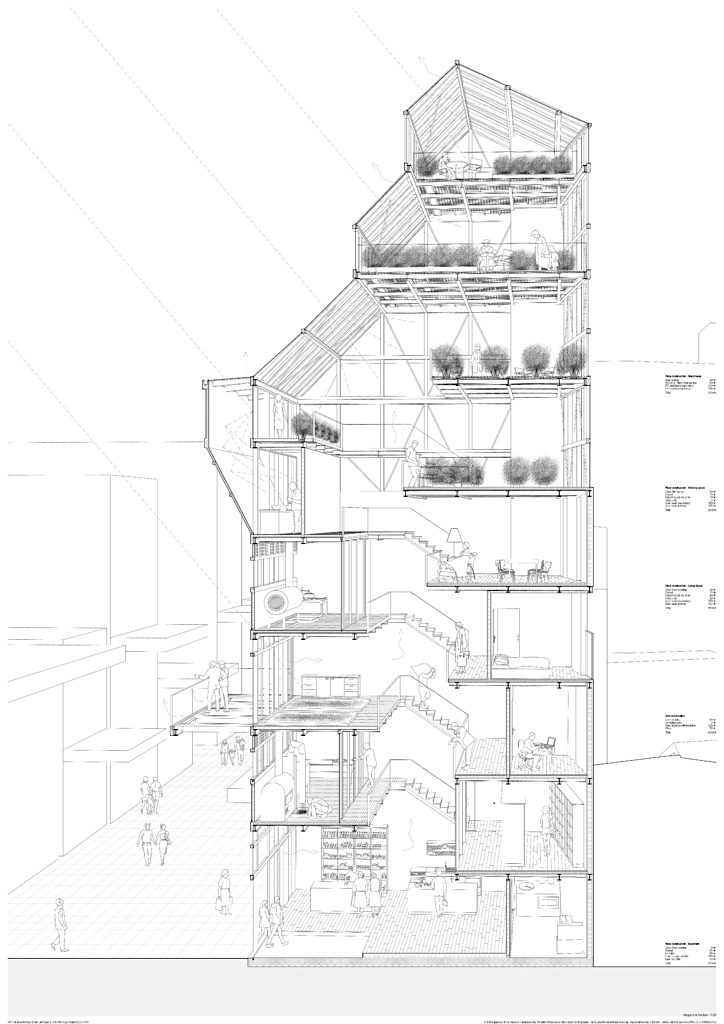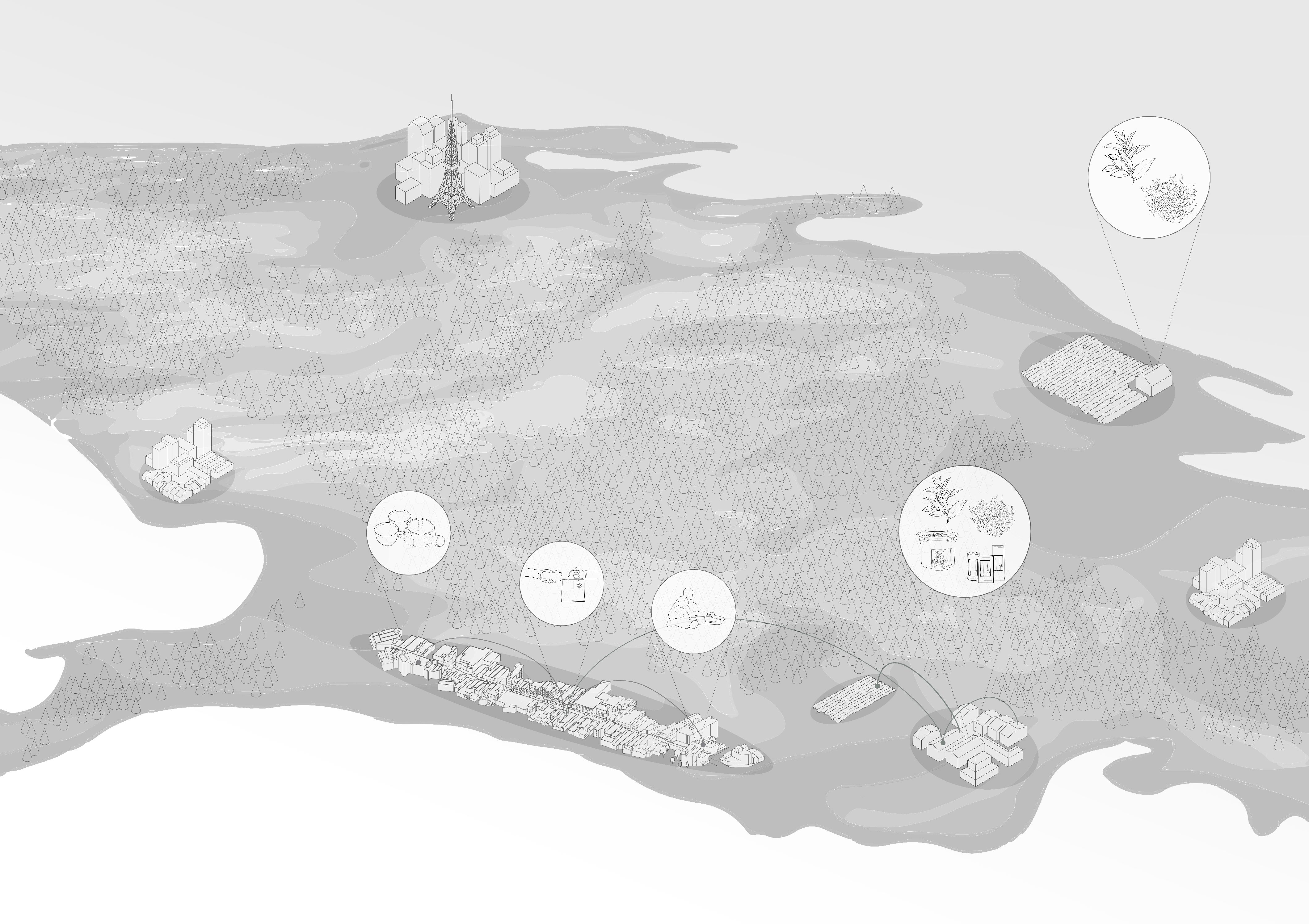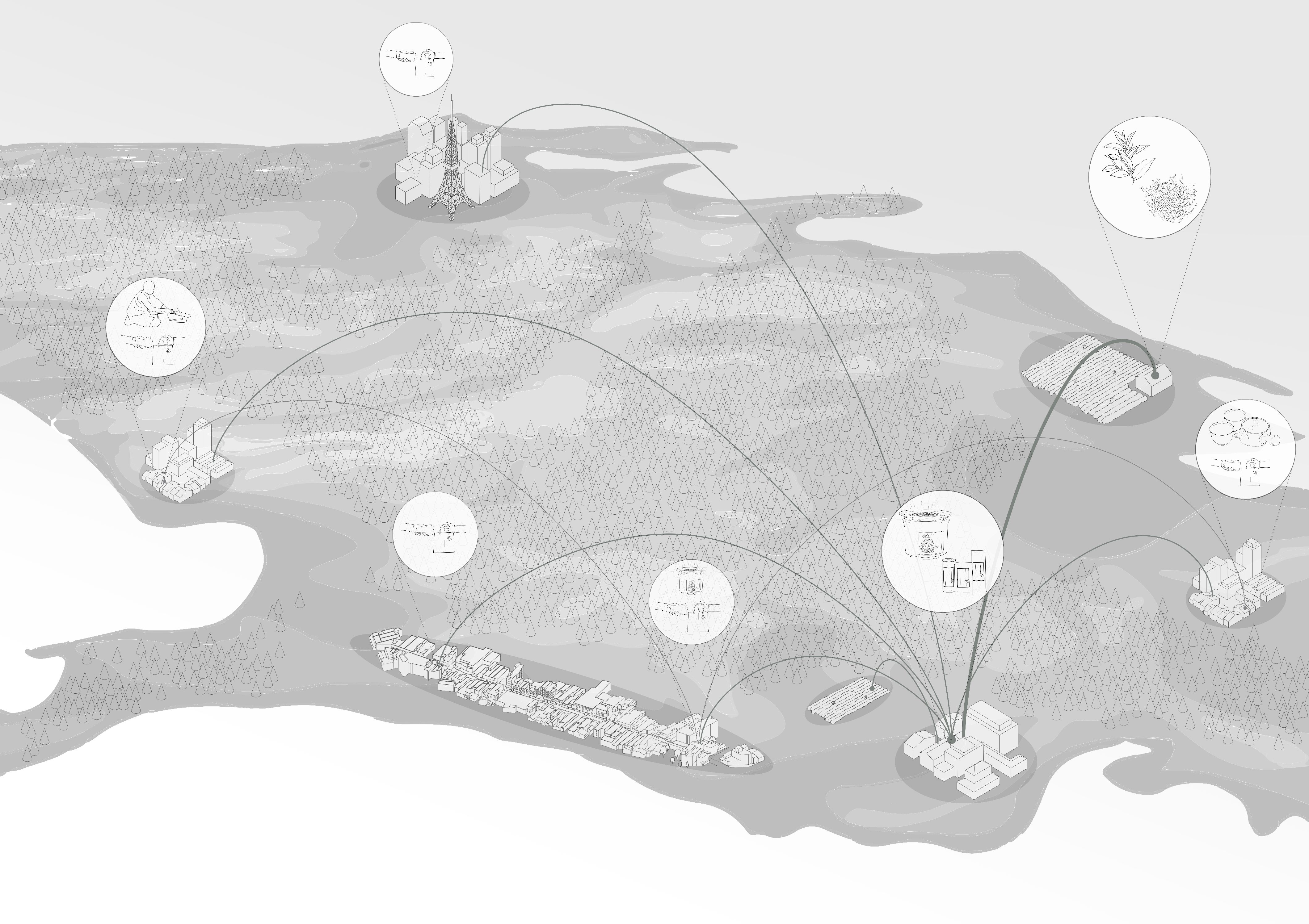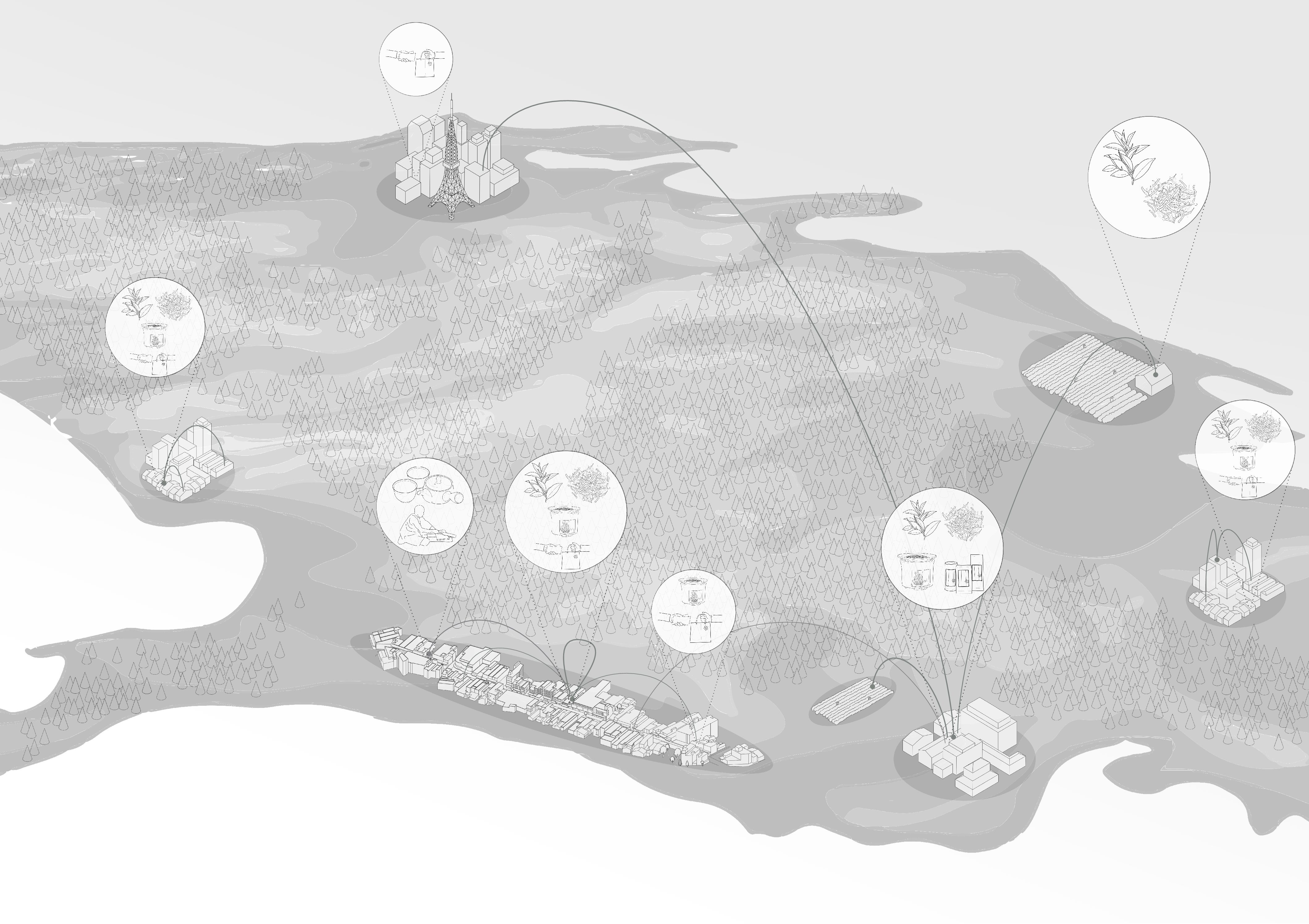 Kanazawa, Ishikawa, Japan
Project of a new generation machiya bringing the production, the consumption, the living and the communal space back to one point, and adapted to the modern environment of Tatemachi Street.
Every steps of the tea production are enveloped in this building: from the tea plants in the greenhouse structure at the top, to the selling on the street level.
The facade and the windows reflect the process of the production to the outside, in order to reactivate the upper floors. The side facades are made out of a load bearing steel structure covered with panels and glass. The street facade let the wood structure exposed, used as a grid to design the openings.