Case Study – Atelier House Karl Schmid – E. Neuenschwander, 1975-77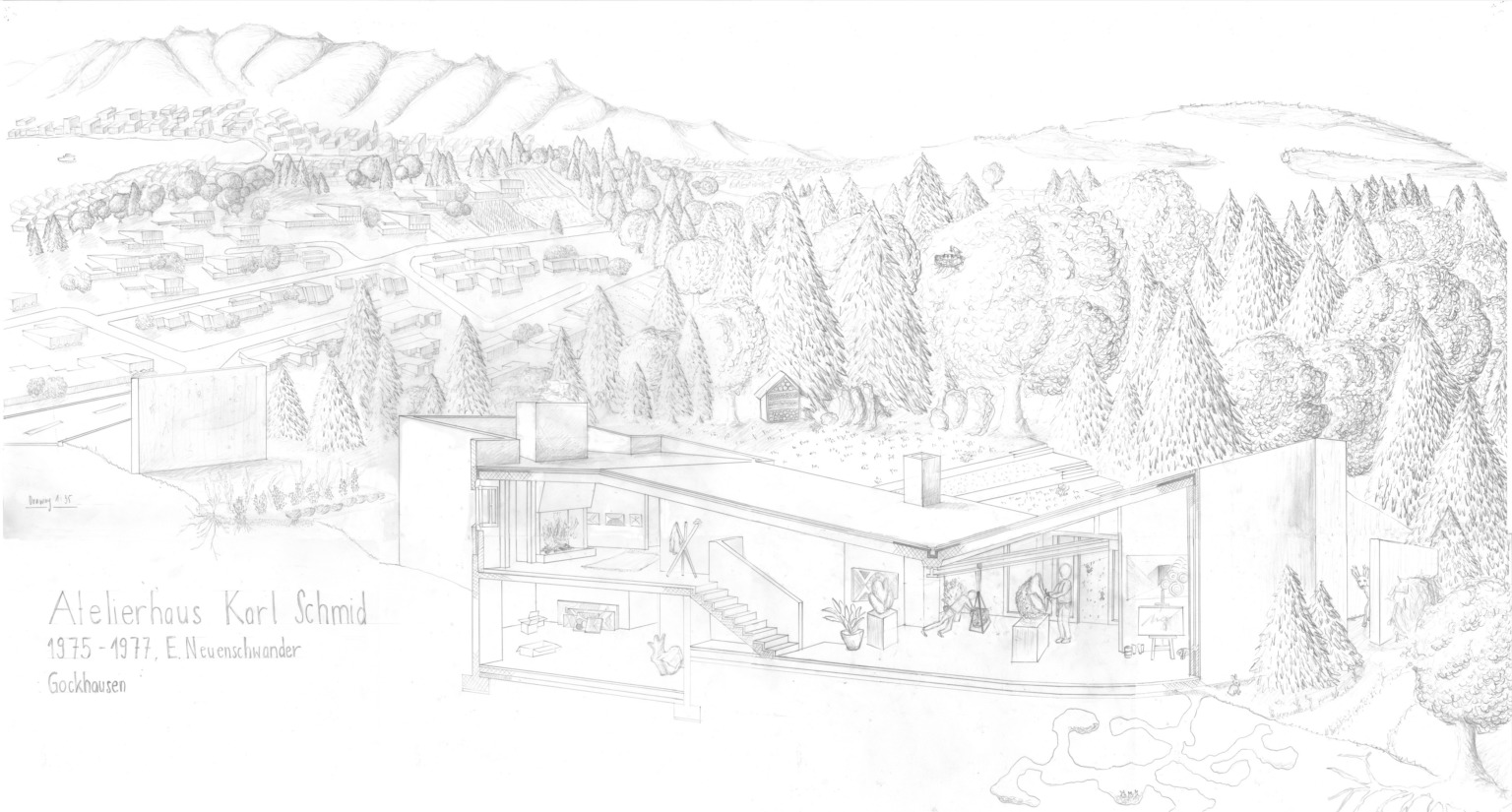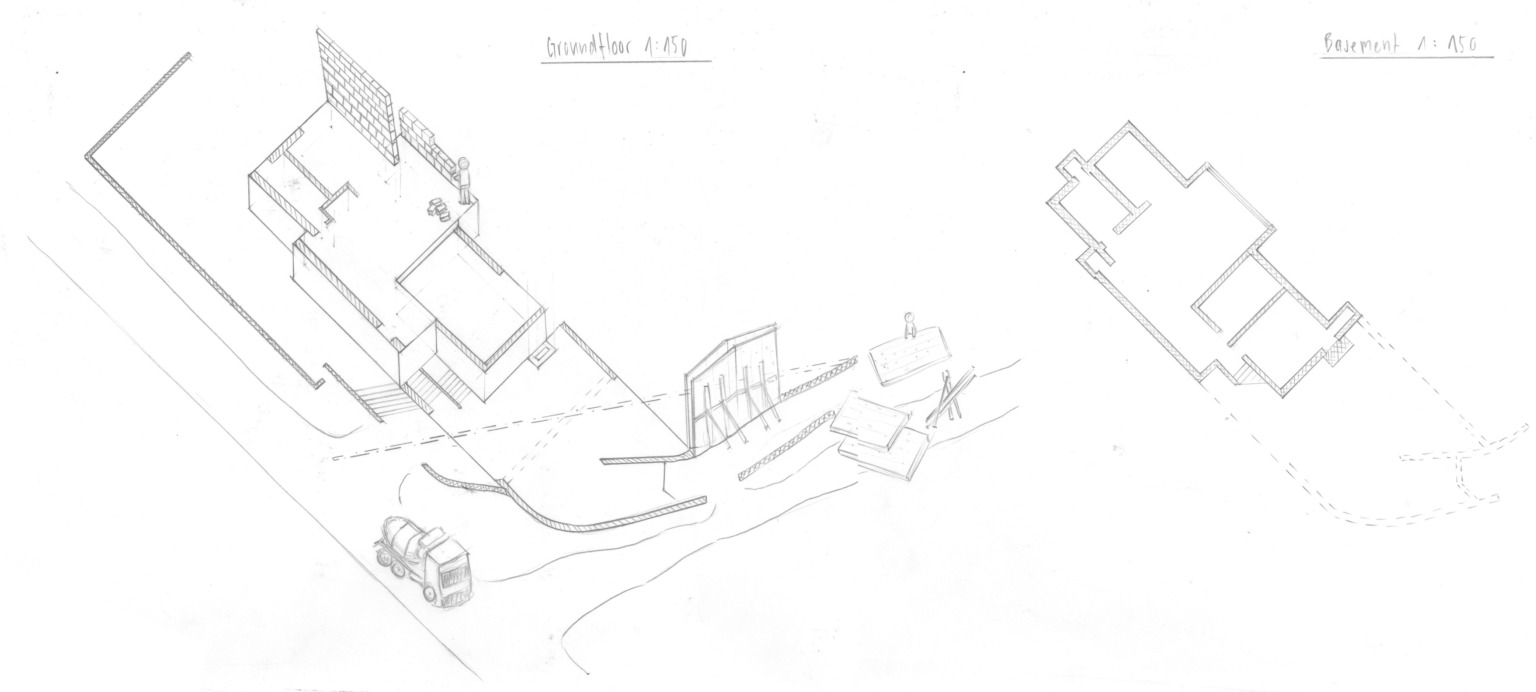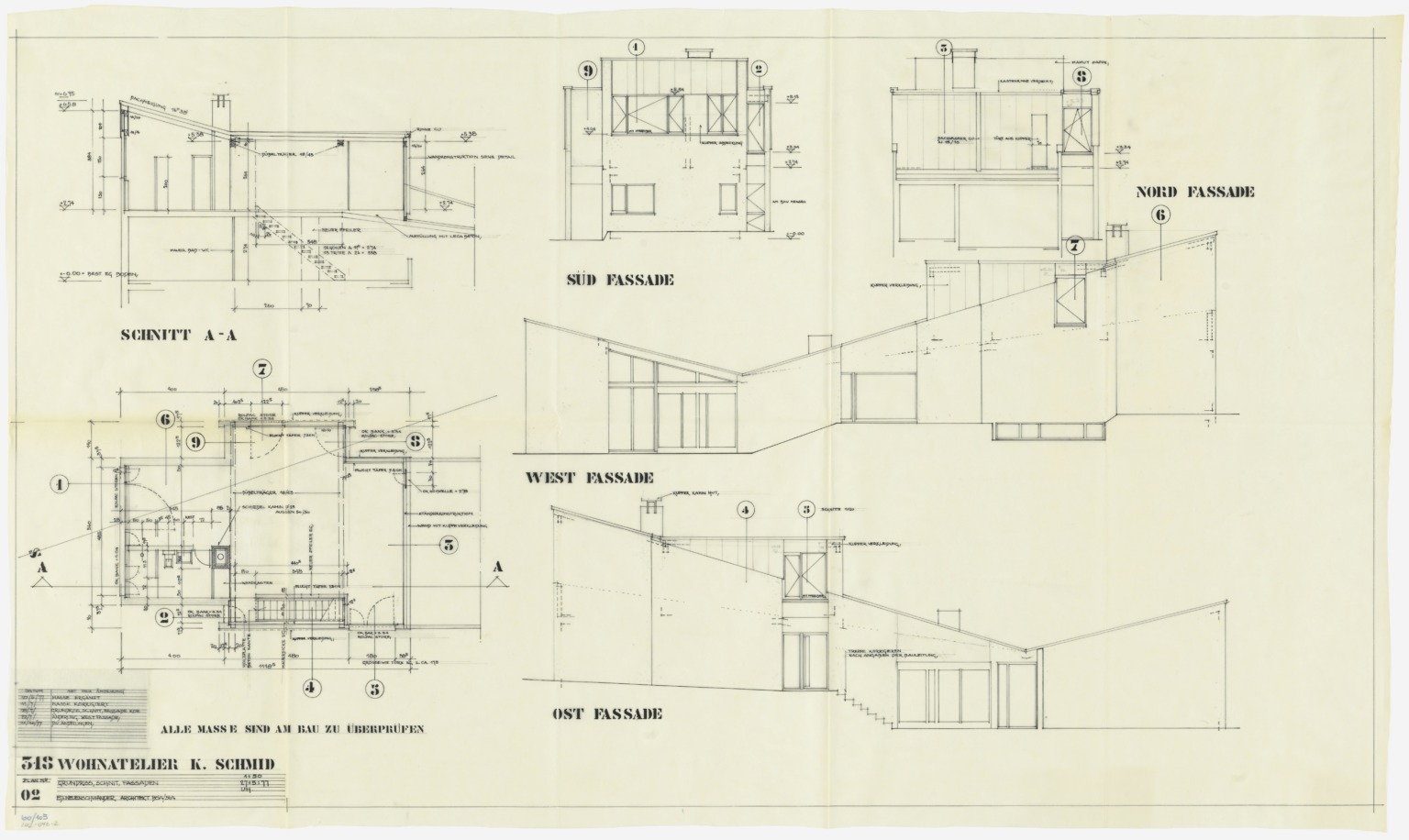 Gockhausen, Zürich
This house is part of the vision of the studio housing estate of Gockhausen. The entire estate was to be built on this hillside, as it faces north and therefore provides optimal light for the work in ateliers.
The spaces and the infrastructure, were specifically designed for the users and the functions. In addition, the relationship between nature, architecture and user was payed with, which can be seen especially well in the adaption of the topography into the interior of the house or in the exterior concrete walls.
The boundaries between interior and exterior, in other words, nature and architecture, are not precisely defined, allowing humans, plants and animals to live, interact and benefit with and from each other in harmony.