Case Study – House Schlehstud – Hans Fischli, 1933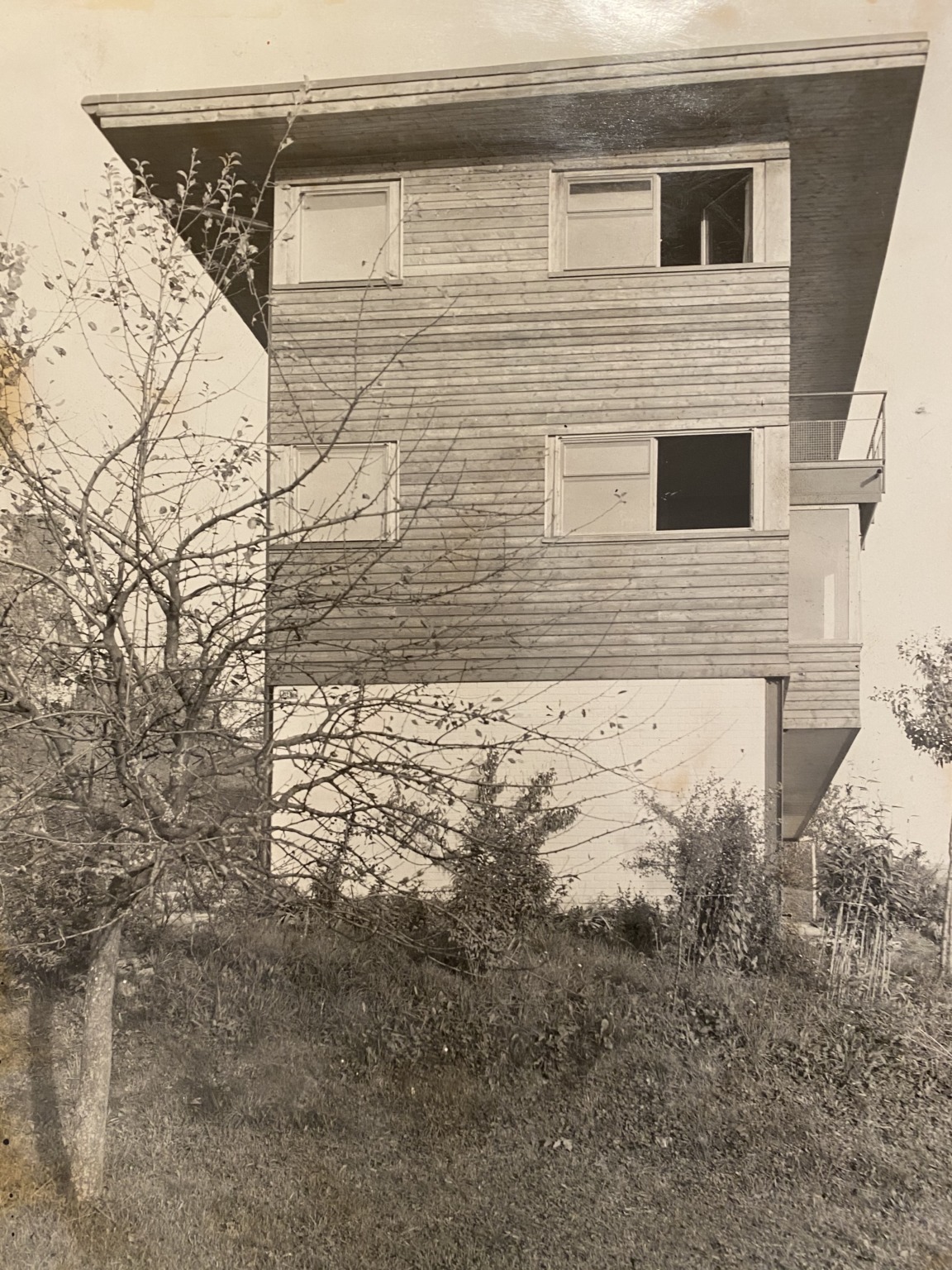 Meilen, Zürich
The Schlehstud house is the first flat-roofed building in the farming village of Meilen. The building is made of concrete, a steal frame covered with horizontal wooden slabs and many glass surfaces.
The hilly topography of the site and the natural environment around it, were the inspiration for the design of the house. This can be seen, for example, in the different composition of the north and south facades. From the large southern windows and the terrace one can see the village, the cultivated hills, the lake of Zurich and the mountains.
The external staircase on the north facade gives access to the different floors of the studio house. There are outdoor and indoor working space for architects and artists as well as living spaces for the family of the owner.