Case Study – Fellowship Home – Alfred Roth, 1960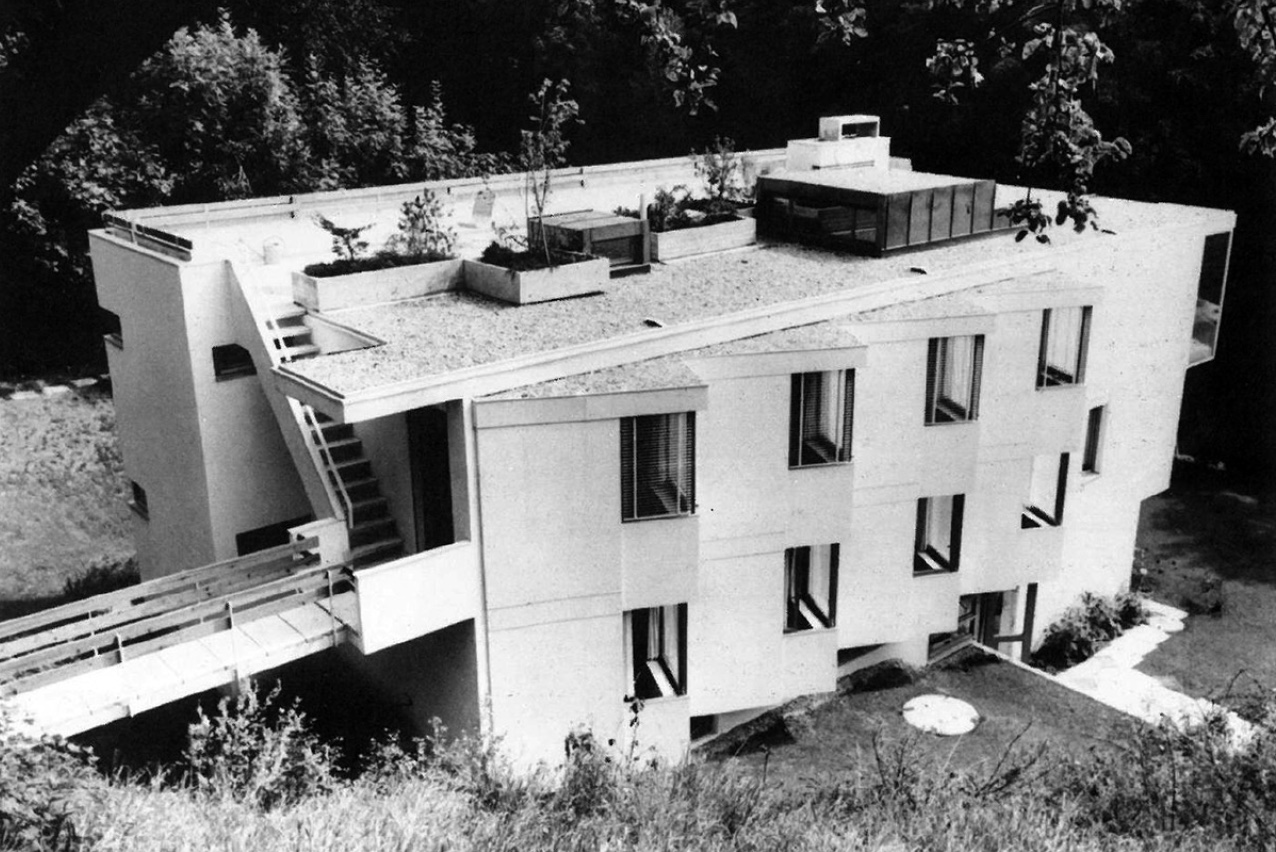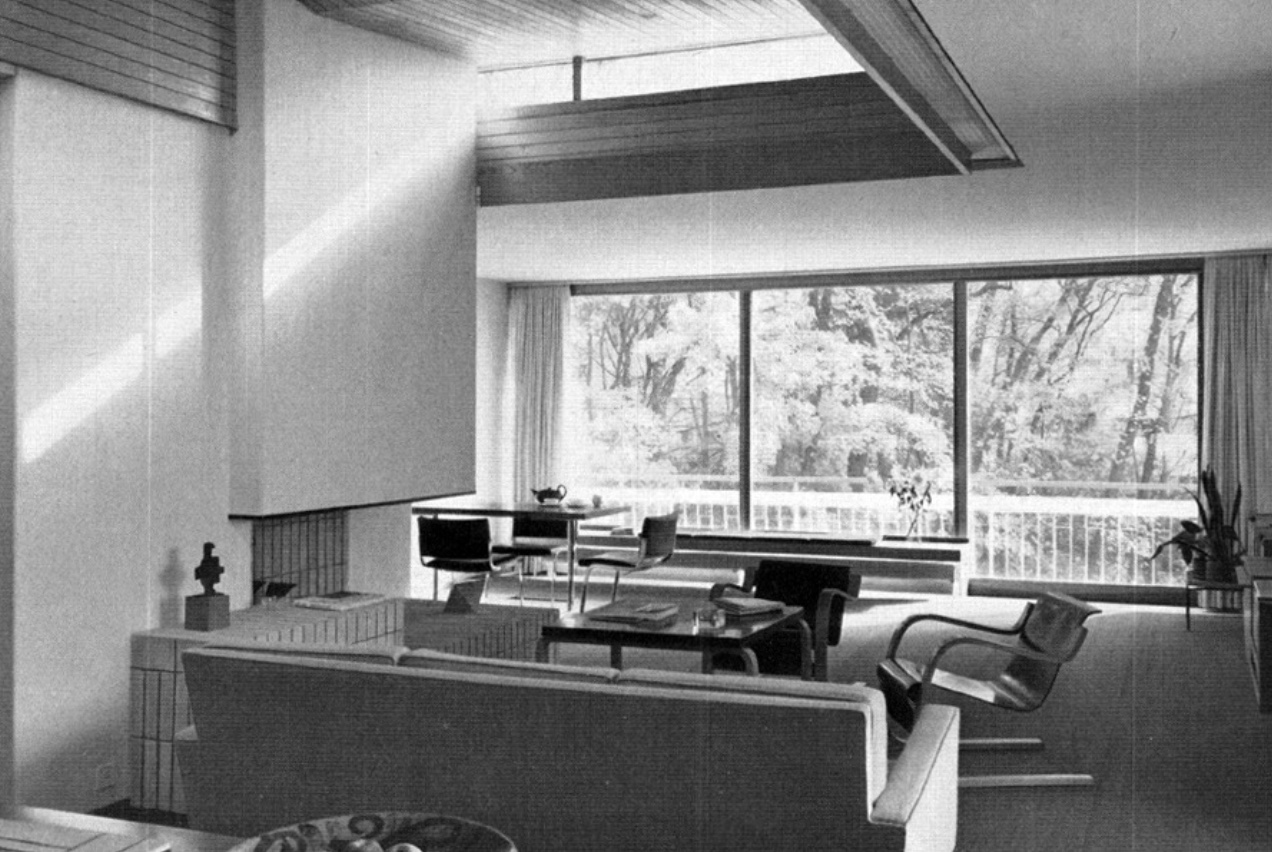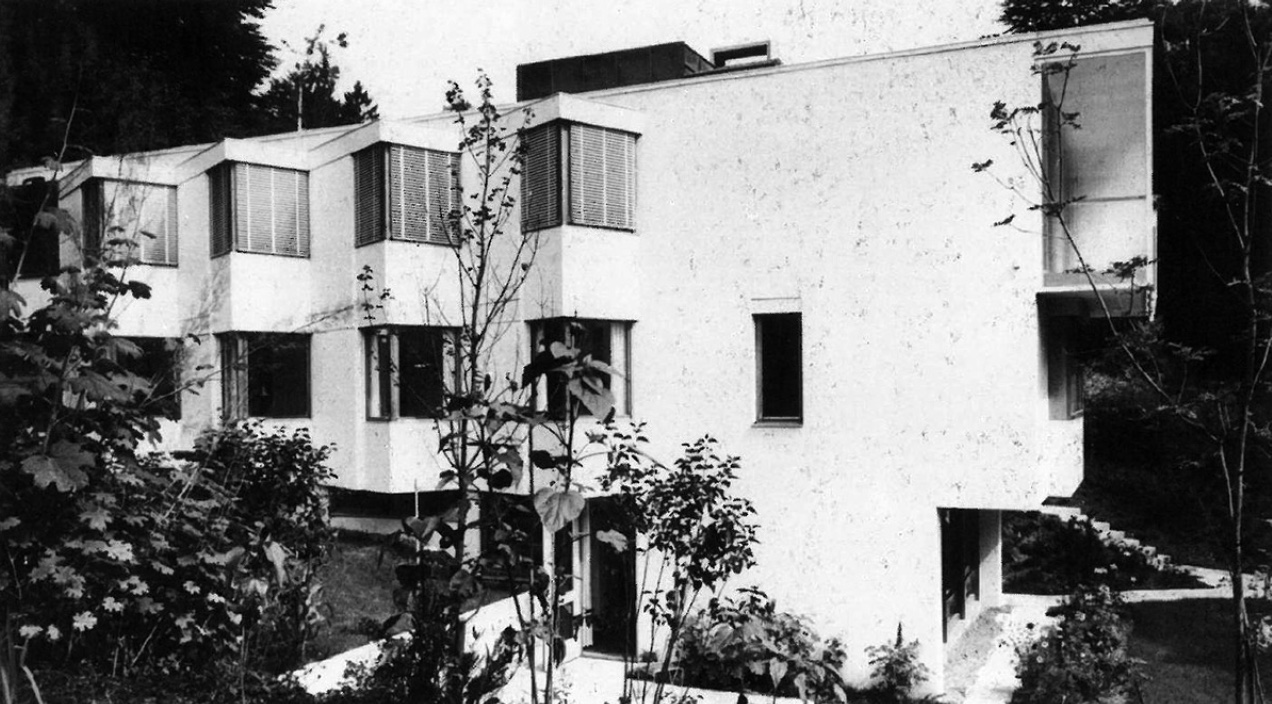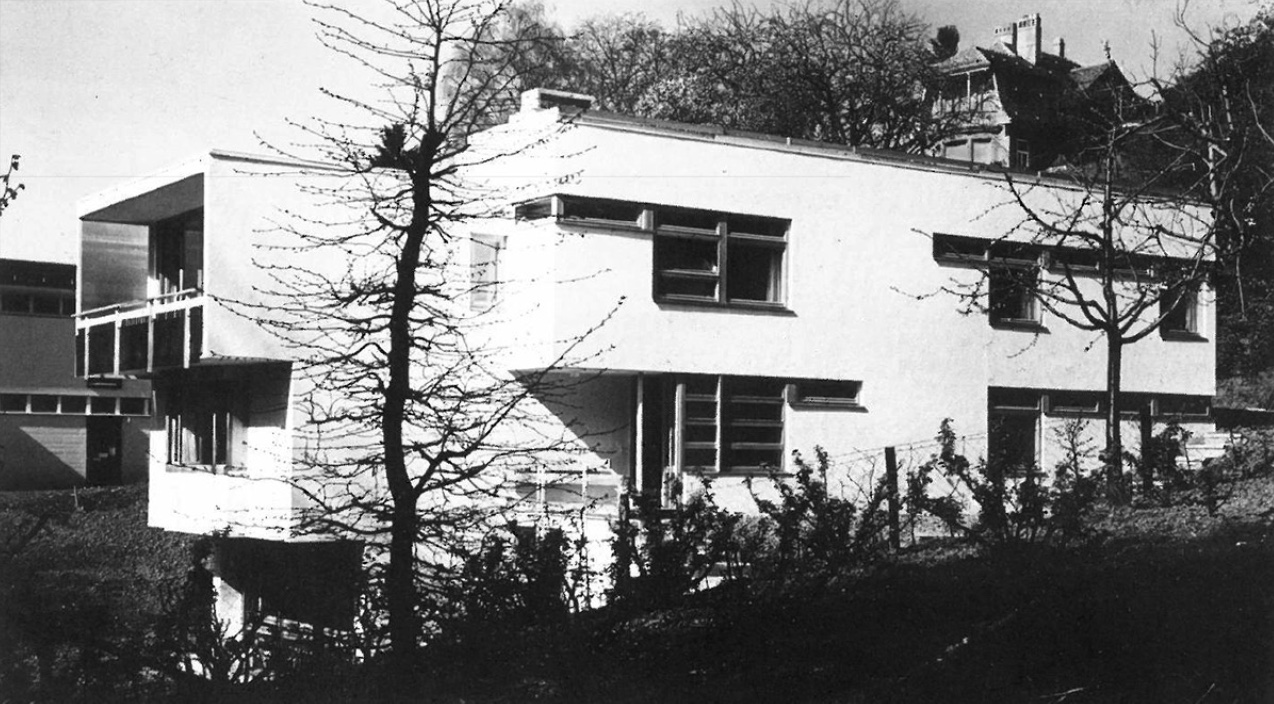 Zürich
Located at the end of a private road surrounded by quiet nature, the Fellowship Home is situated in the Doldertal. The architect, who himself occupied the private apartment on the third floor, planned the house for multifunctional use, as he arranged rentable rooms for architecture students below him and planed an office on the ground floor.
For a possible later conversion into a single-family home, steel columns were placed directly in front of the distinctive Zigzag-shaped west facade, allowing walls to be removed if necessary. The roof terrace represents an important connective element. It is accessible via a staircase by both the students and the professors.
The construction of the house emphasise the hierarchy between the residents, on the one hand through the materiality of the interior cladding and at the same time with the overhanging balcony on the higher floor, which illustrates the superiority of the professor over his students.