Case Study – Atelier House Felix Ramspeck – Ernst Gisel, 1983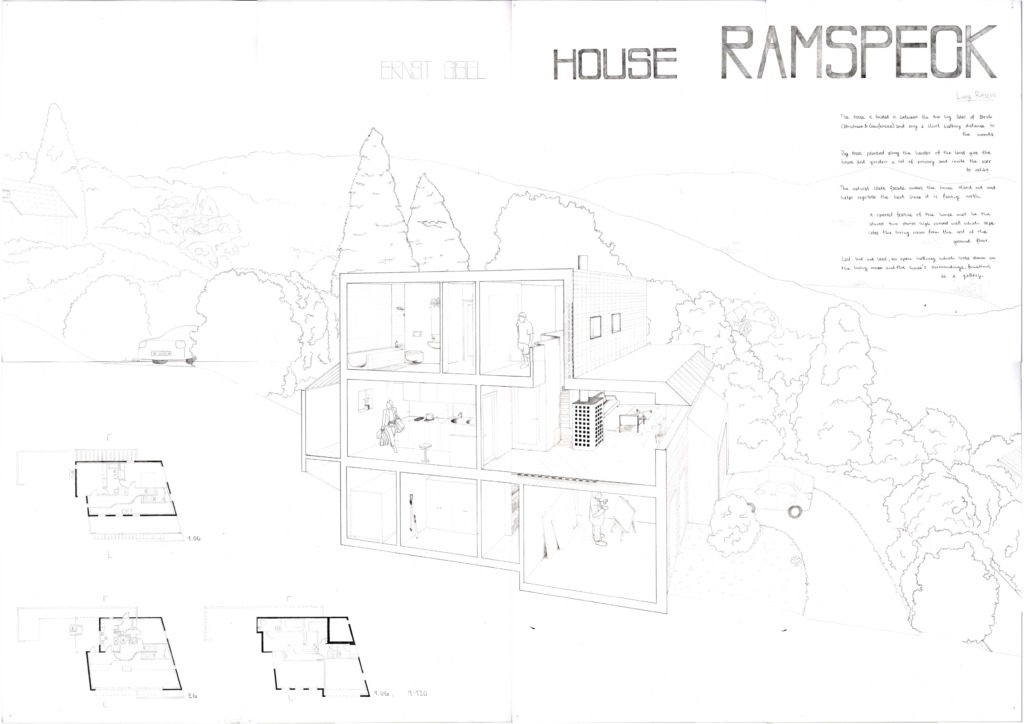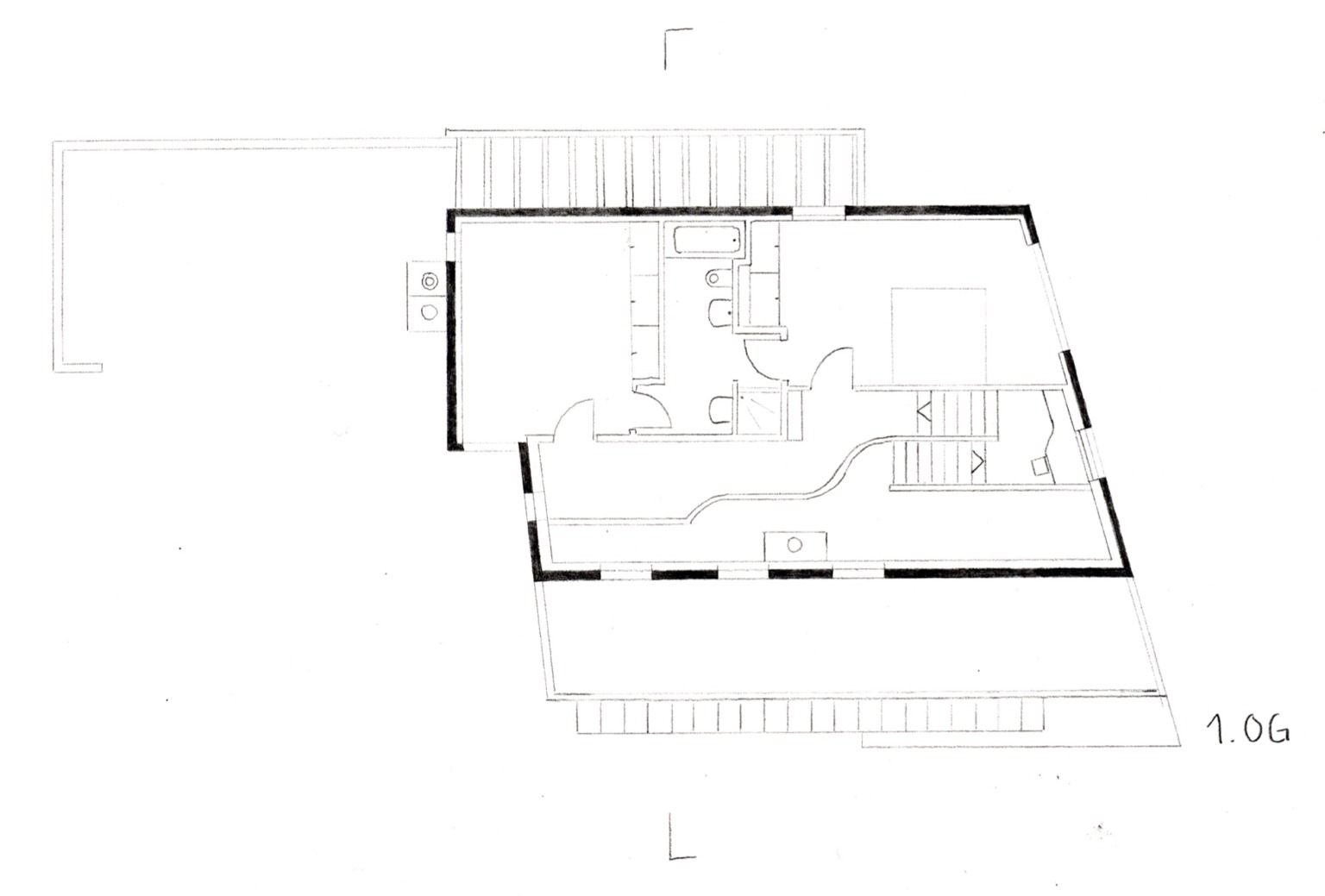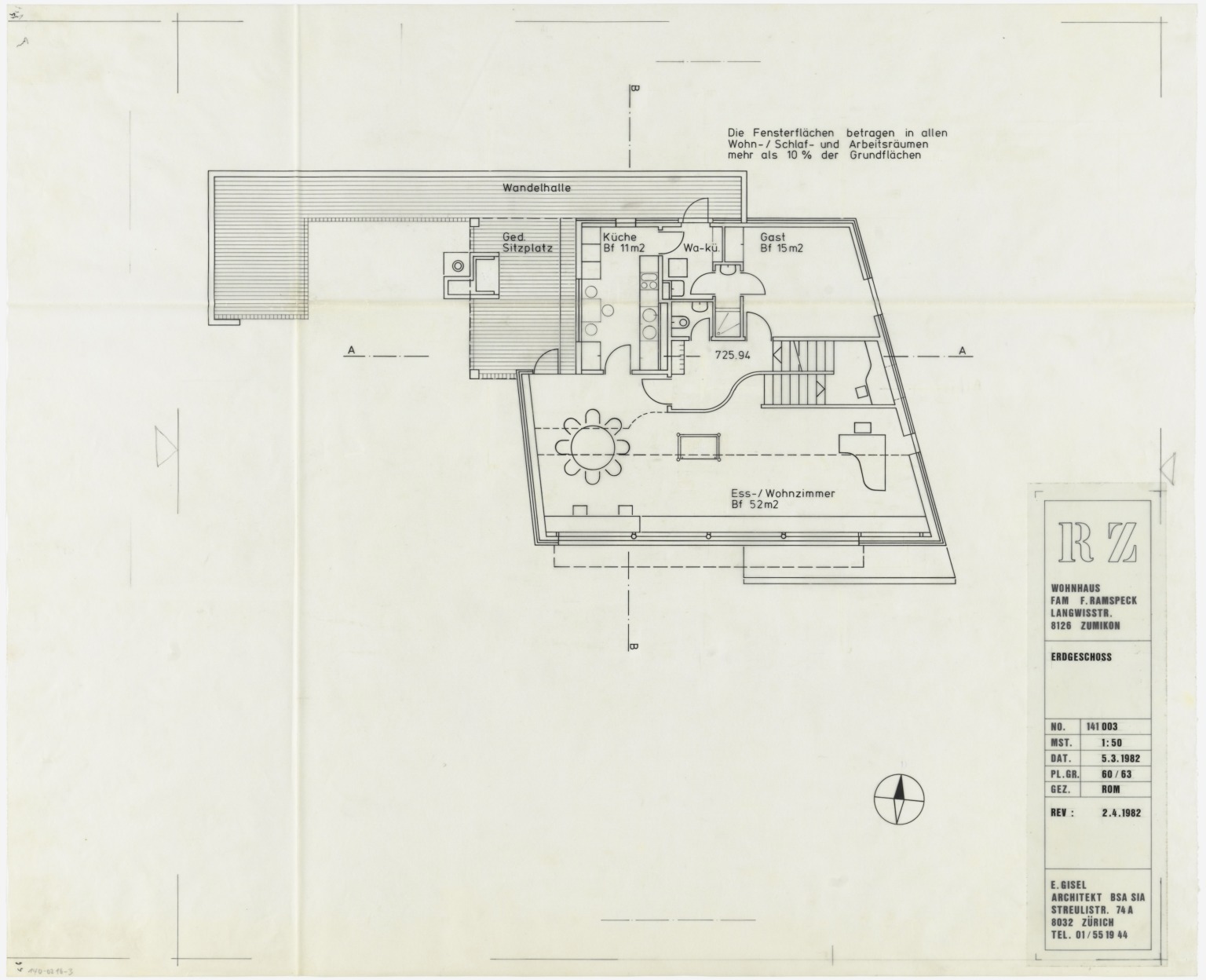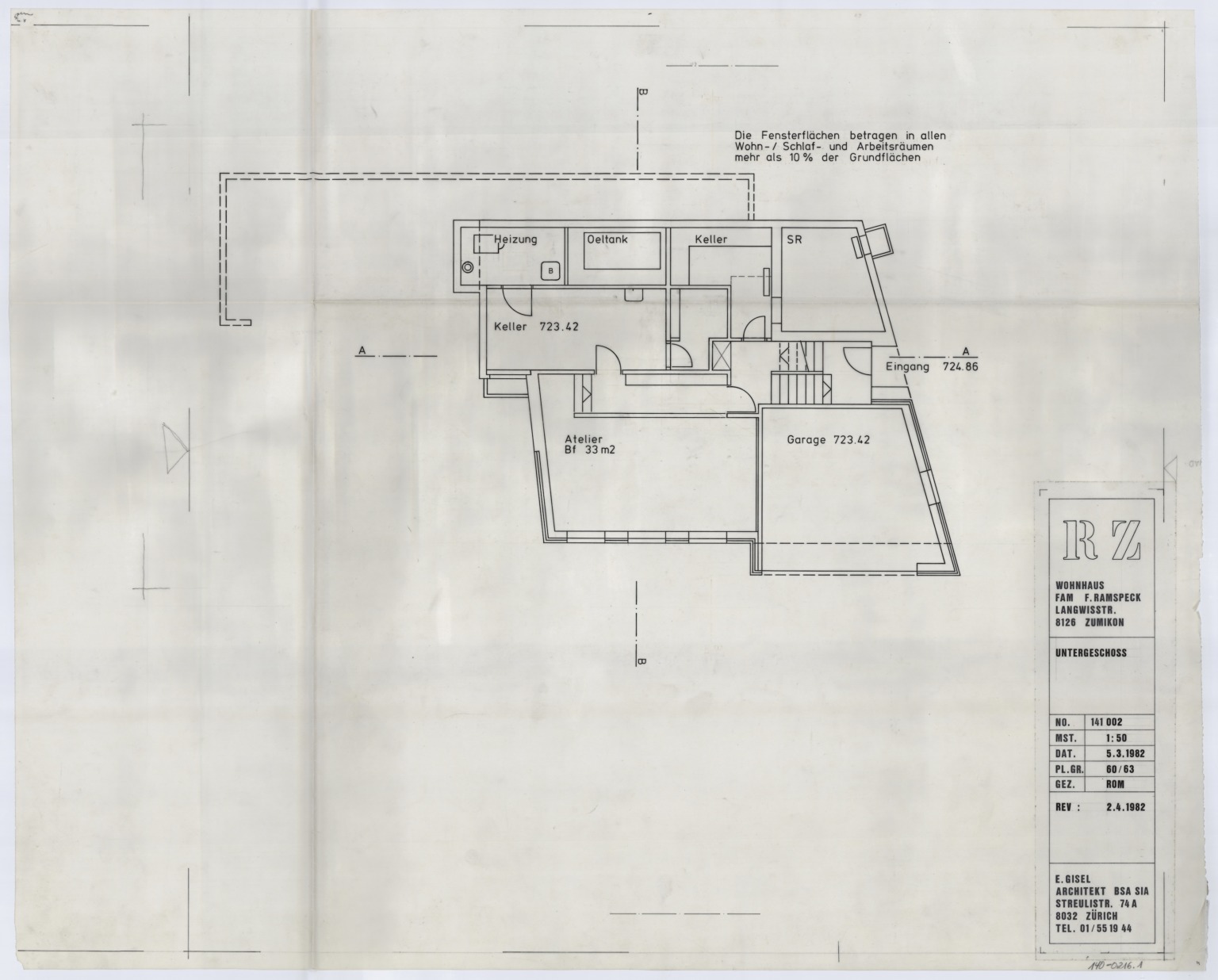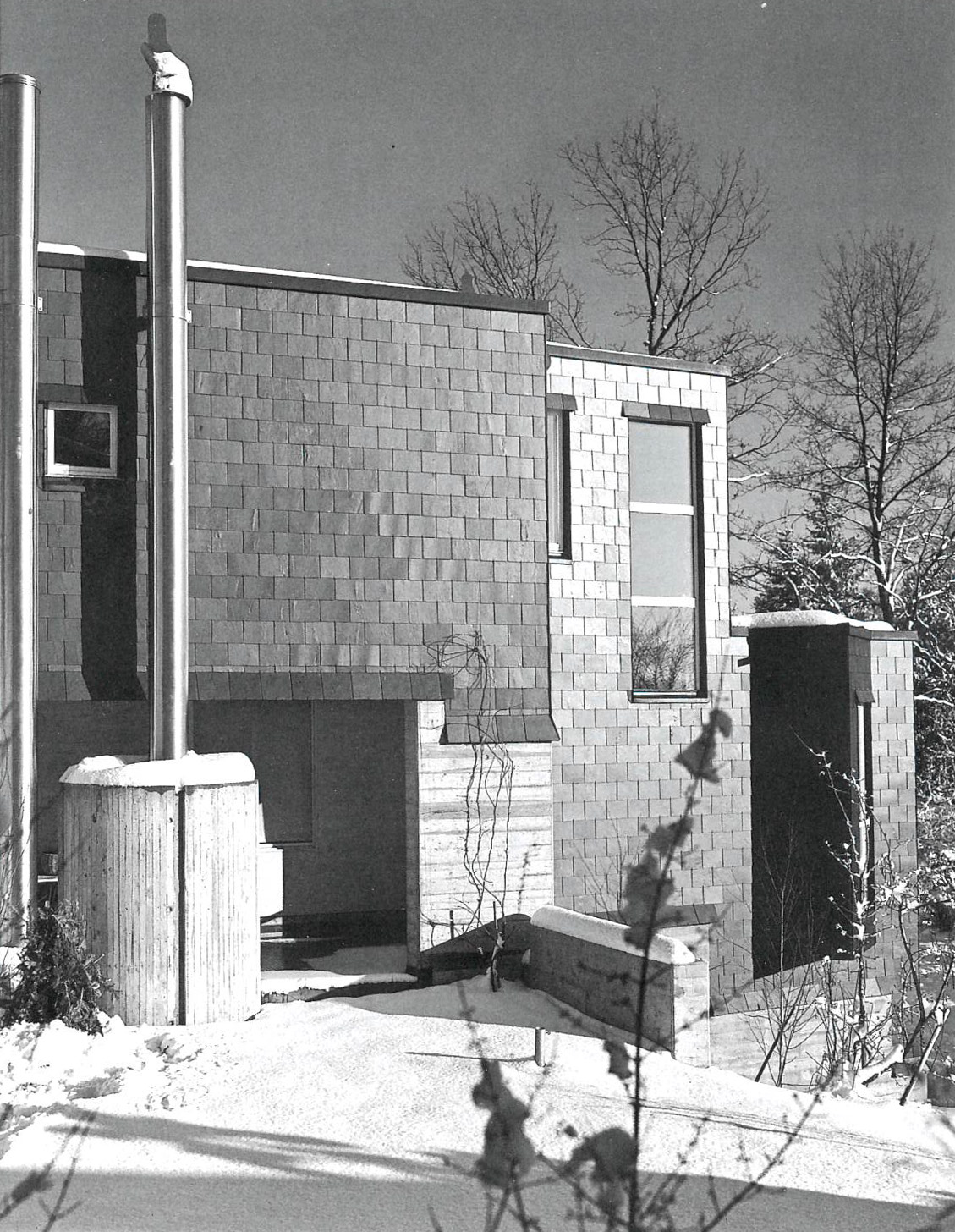 Zumikon, Zürich
The house is located in between the lake of Zurich and Greifensee and only a short walking distance from the woods. Big trees planted along the border of the land give the house and garden a lot of privacy and invite the user to relax.
The natural slate facade makes the house stand out and helps regulate the heat since it is facing north. A special feature of the house must be the almost two story high curved wall, which separates the living room from the rest of the ground floor.
Last but not least, an open hallway, which looks down on the living room and the house's surroundings, functions as a gallery.