Case Study – Atelier House Felix Ramspeck – Ernst Gisel, 1983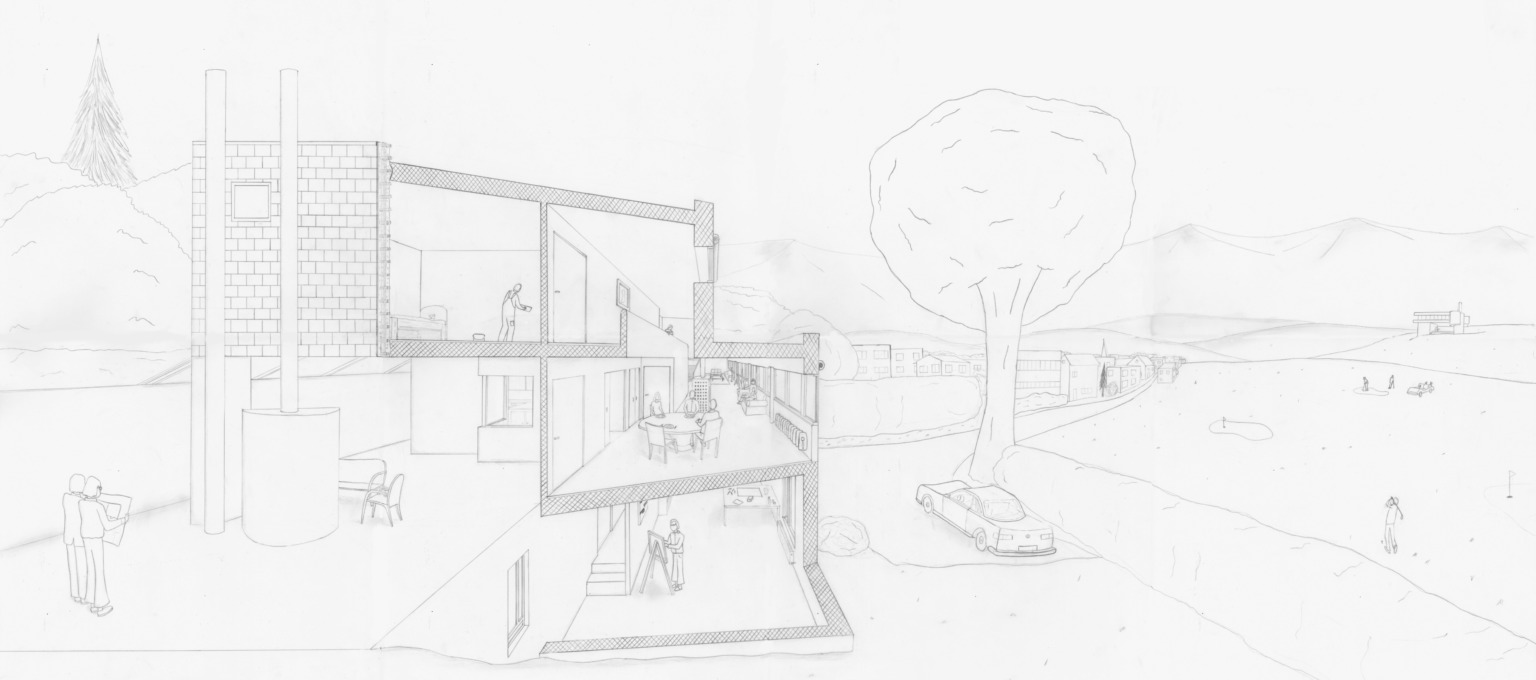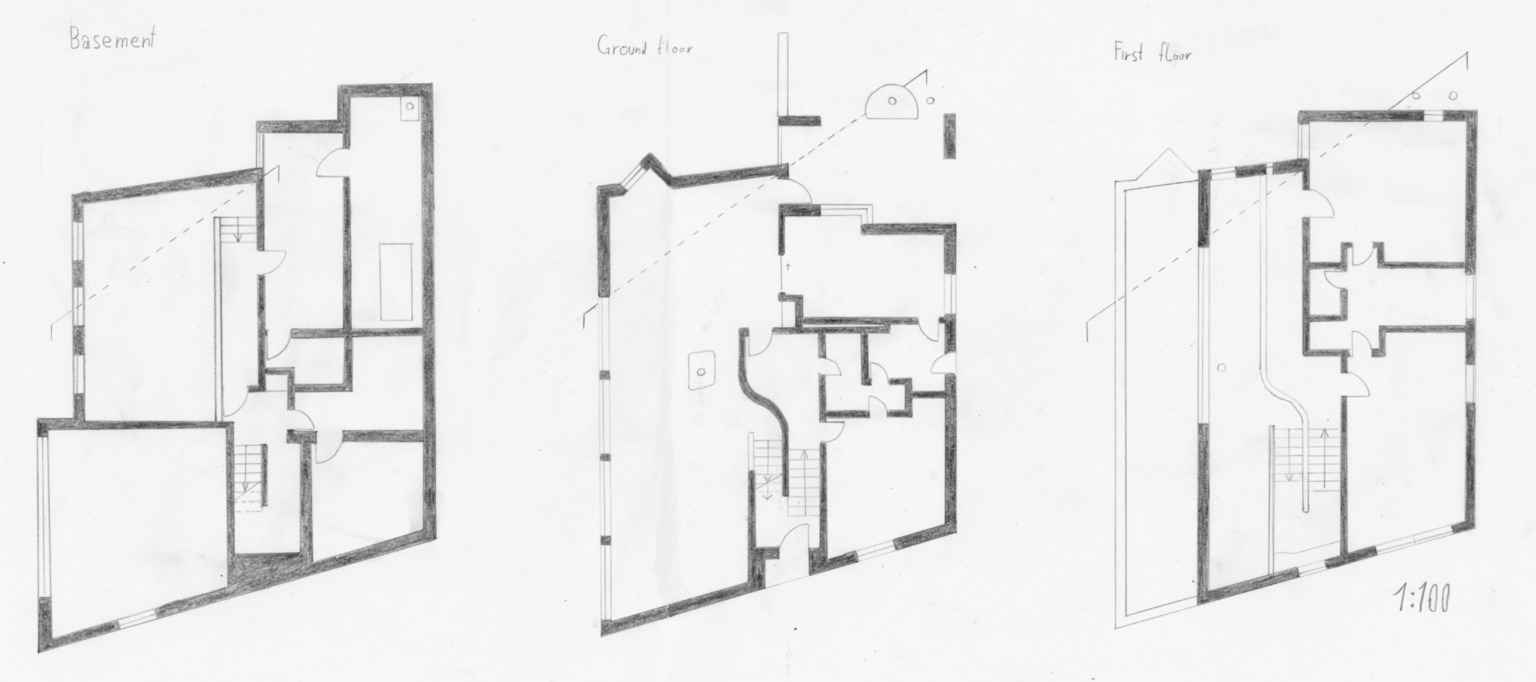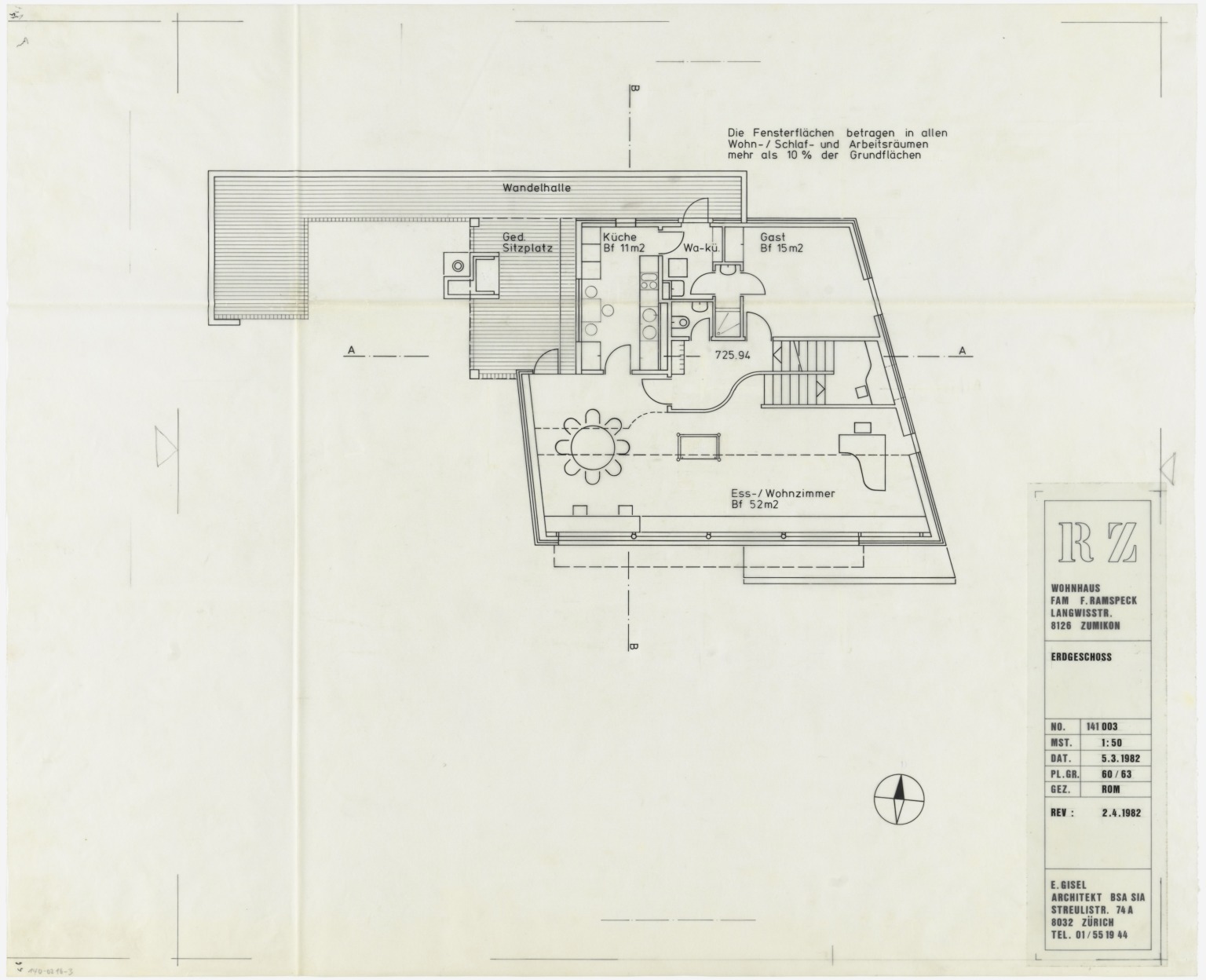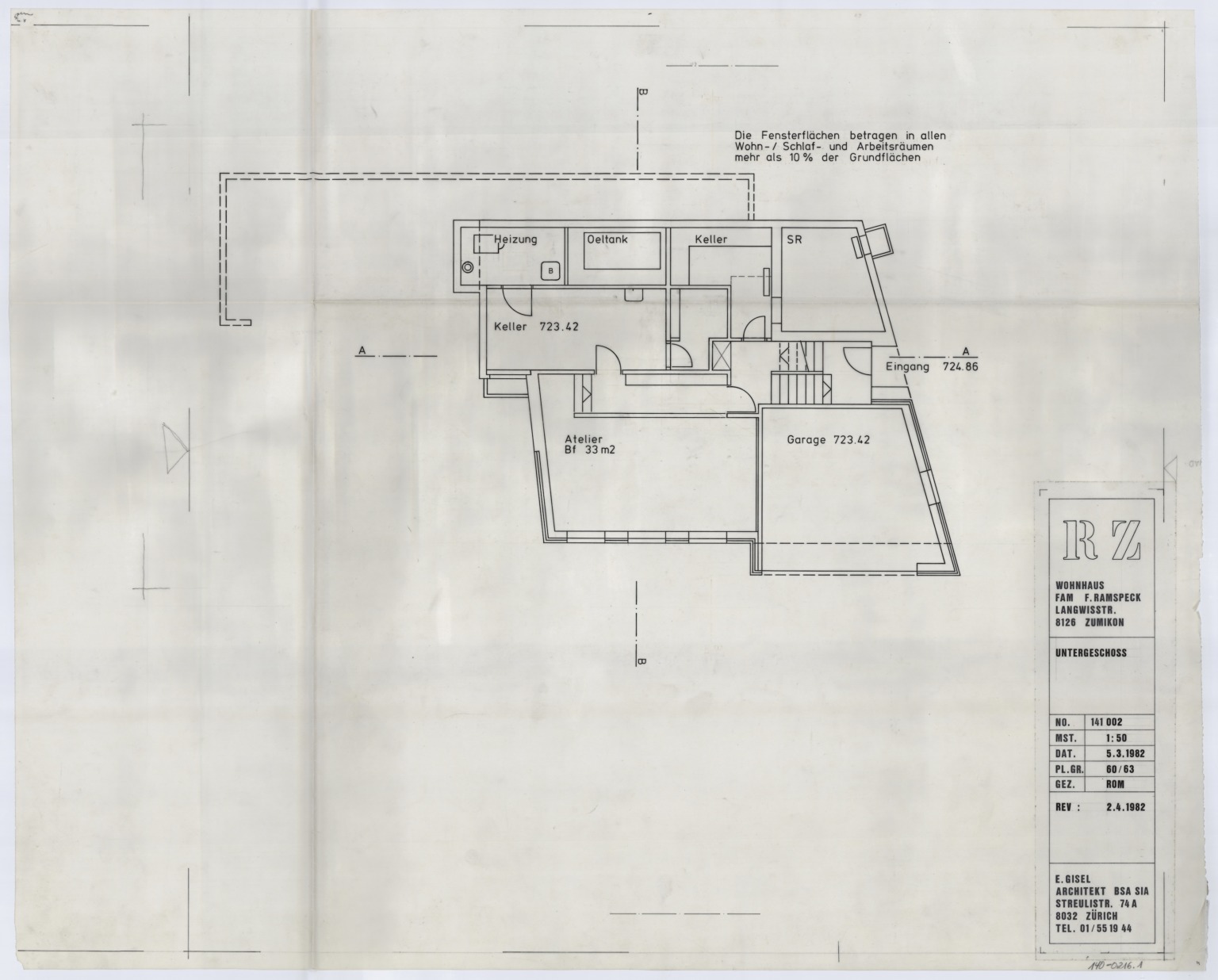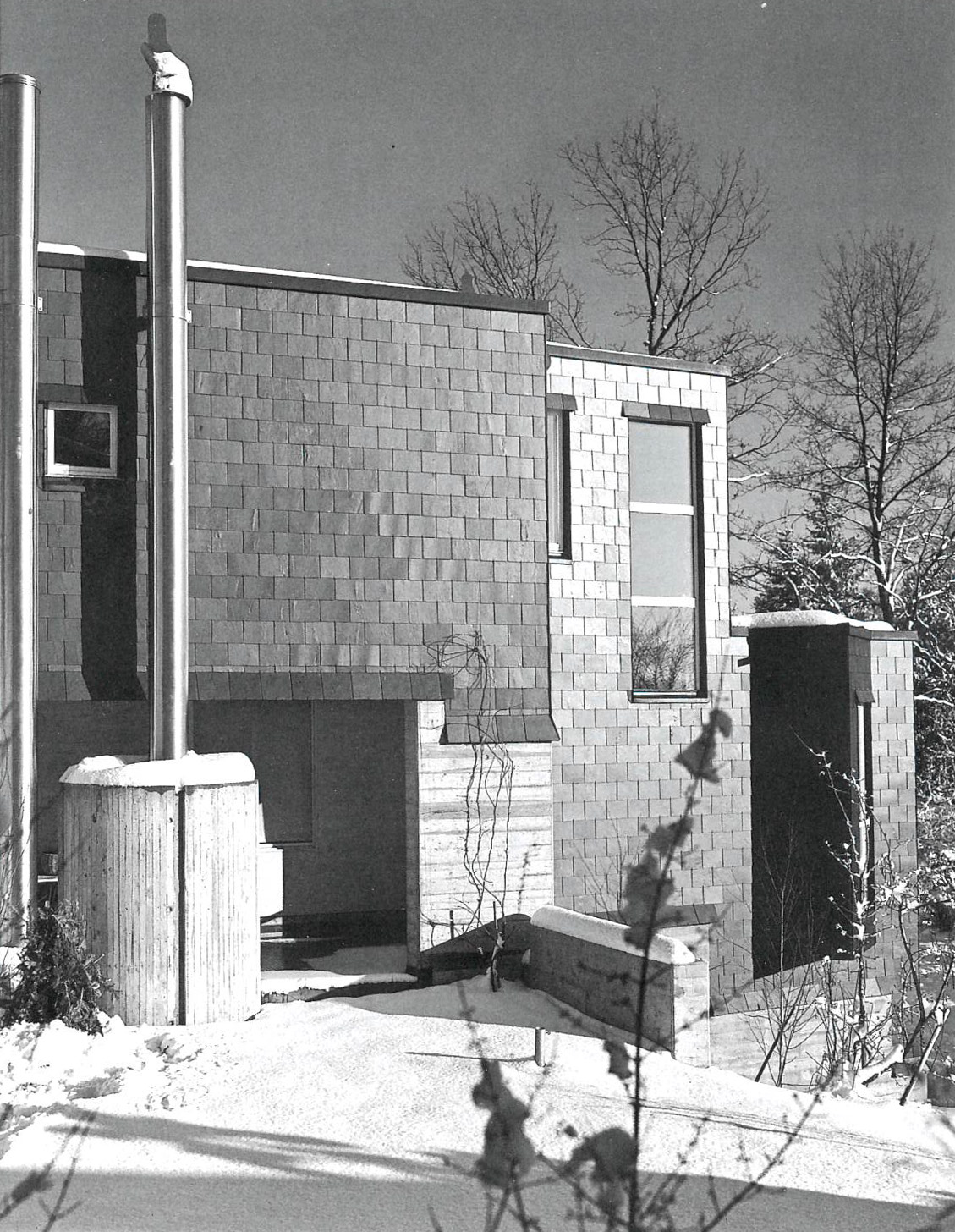 Zumikon, Zürich
This project was created in a close collaboration between the owner and the architect, who lived in the same village at the time. The building was constructed on a slope and mainly consists of concrete, which is partly covered by natural slate plates.
The heart of the single family house is a spacious and open space with its own fireplace on the ground floor and a more private first floor gallery, which leads to the different bedrooms. Meanwhile the basement is mainly used as a working space.
The covered outdoor sitting area with a second fireplace connects the house to the large garden.