Case Study – Detached House on Zürichberg – Gigon/Guyer, 2011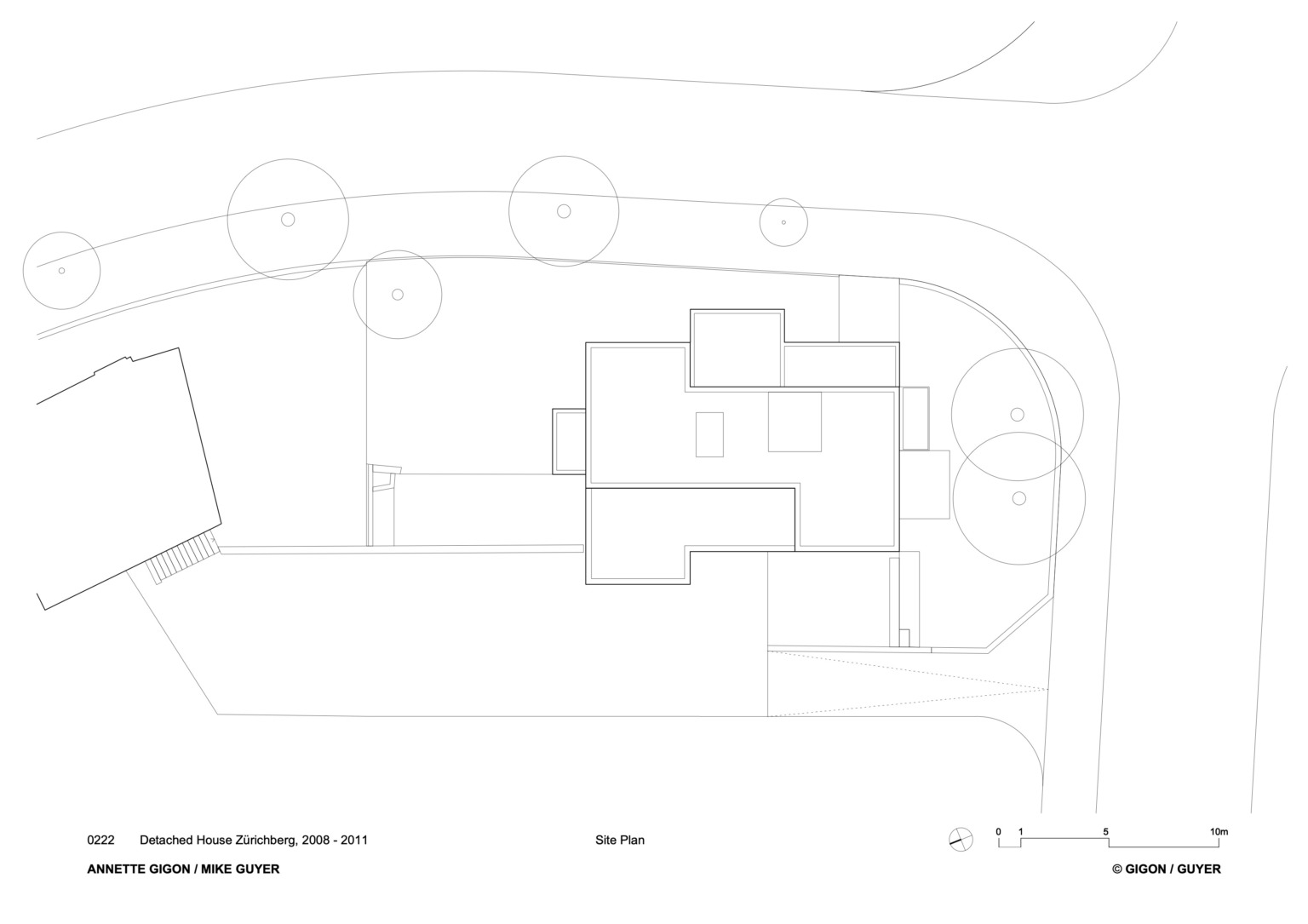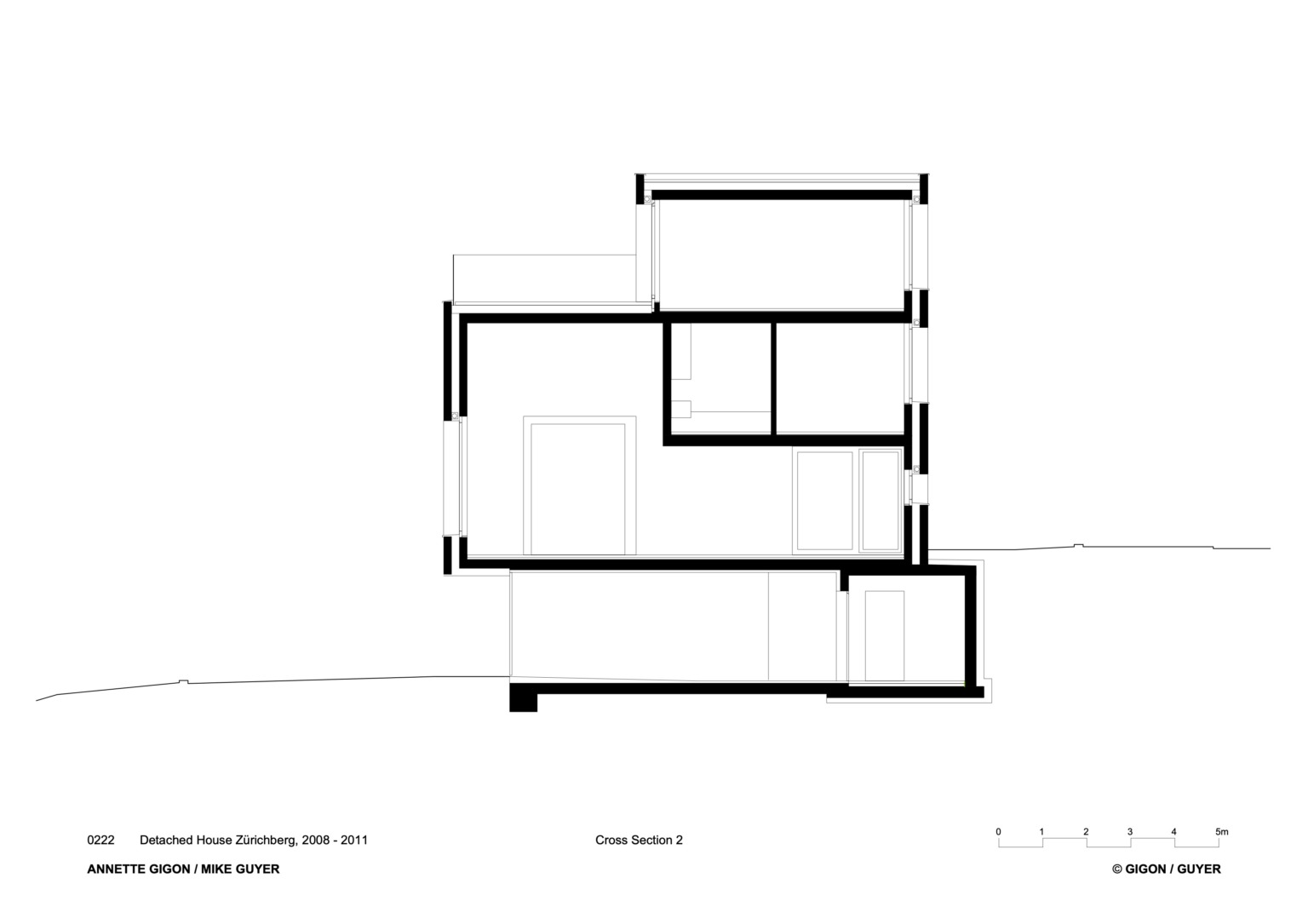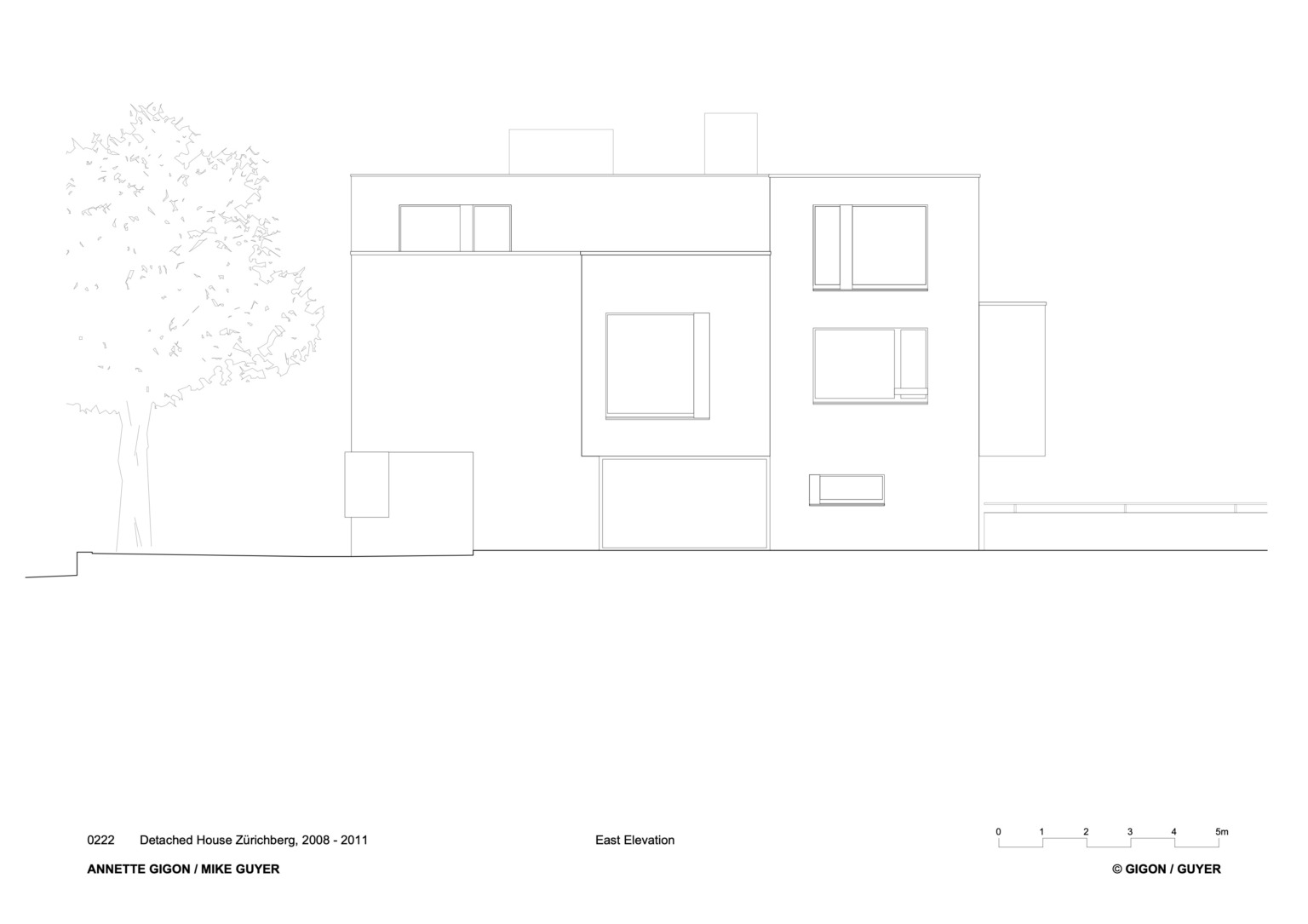 Zürich
This spacious family home consists of two separate apartments, one situated in the basement and the other occupying the three upper floors. Surrounded by the forest of the Zürichberg the residents can enjoy the quiet, only to be possibly interrupted by the screams of joys by their children playing in the graden.
Interaction was an important aspect when designing this house. With the means of transparency, or double high ceilings, a connection is established between inside and outside, first and ground floor and the multiple living areas, which rotate around a central staircase.
The building across the street, being much older than the detached houses themselves, unintentionally shines an extra light on the property, making it into the eye-catching building it is today.