Case Study – House Brunner – Burkhalter & Sumi, 1986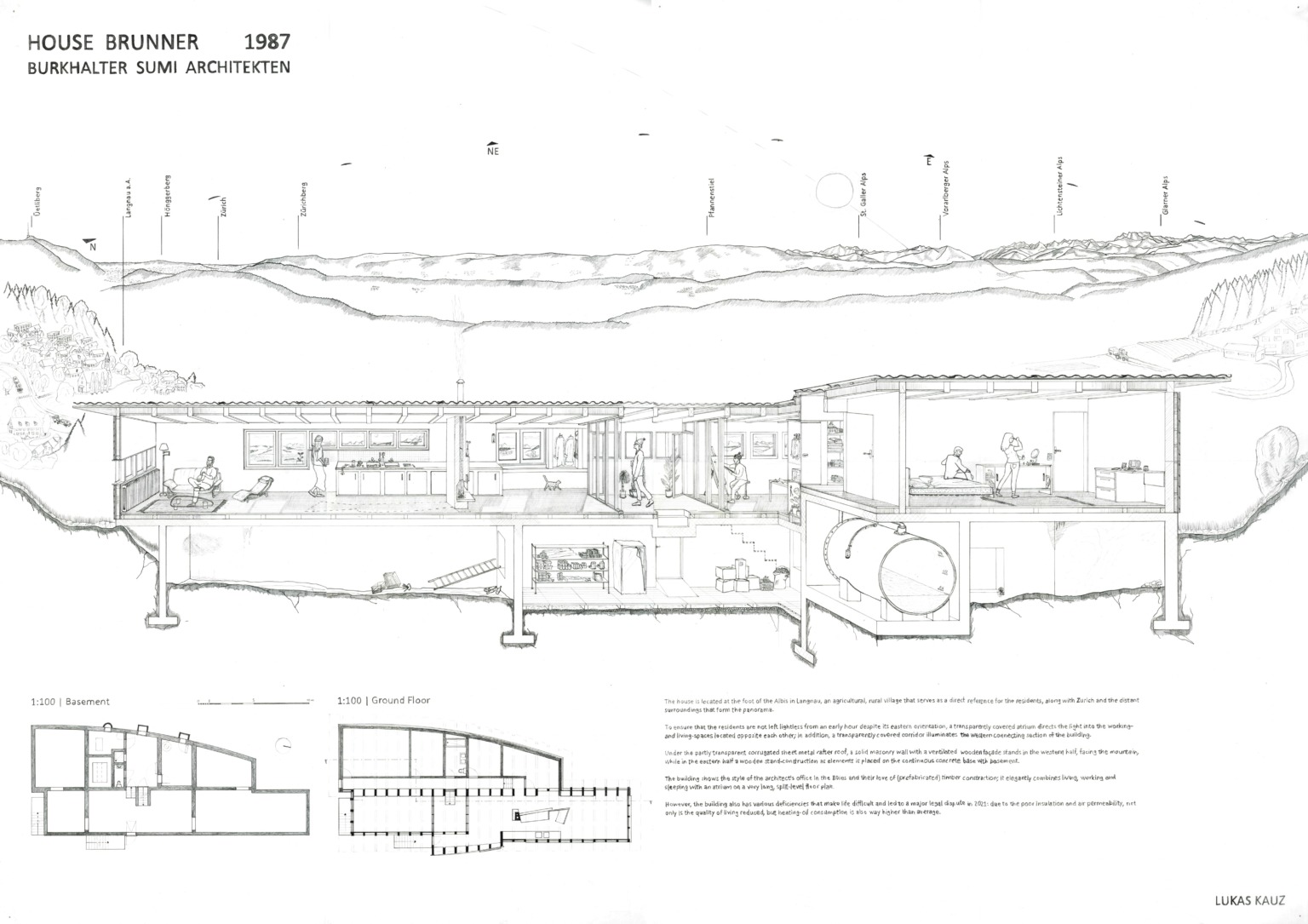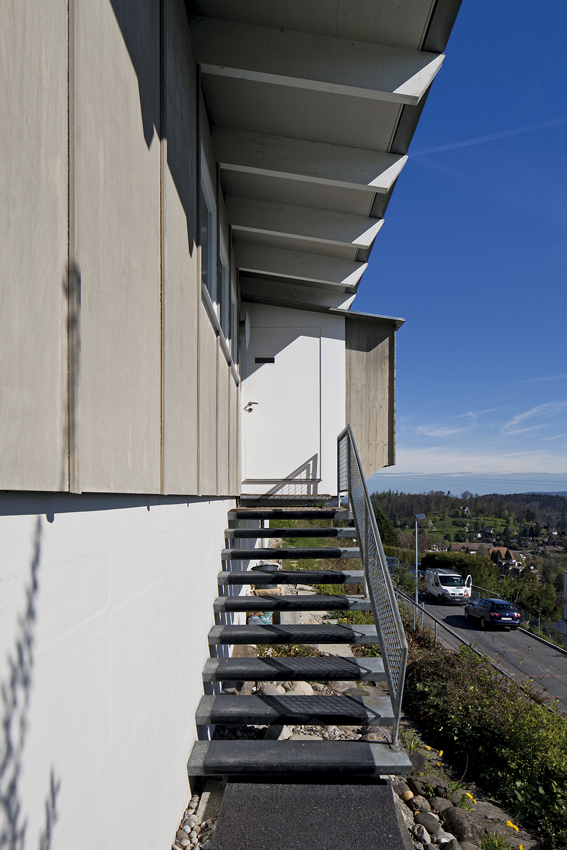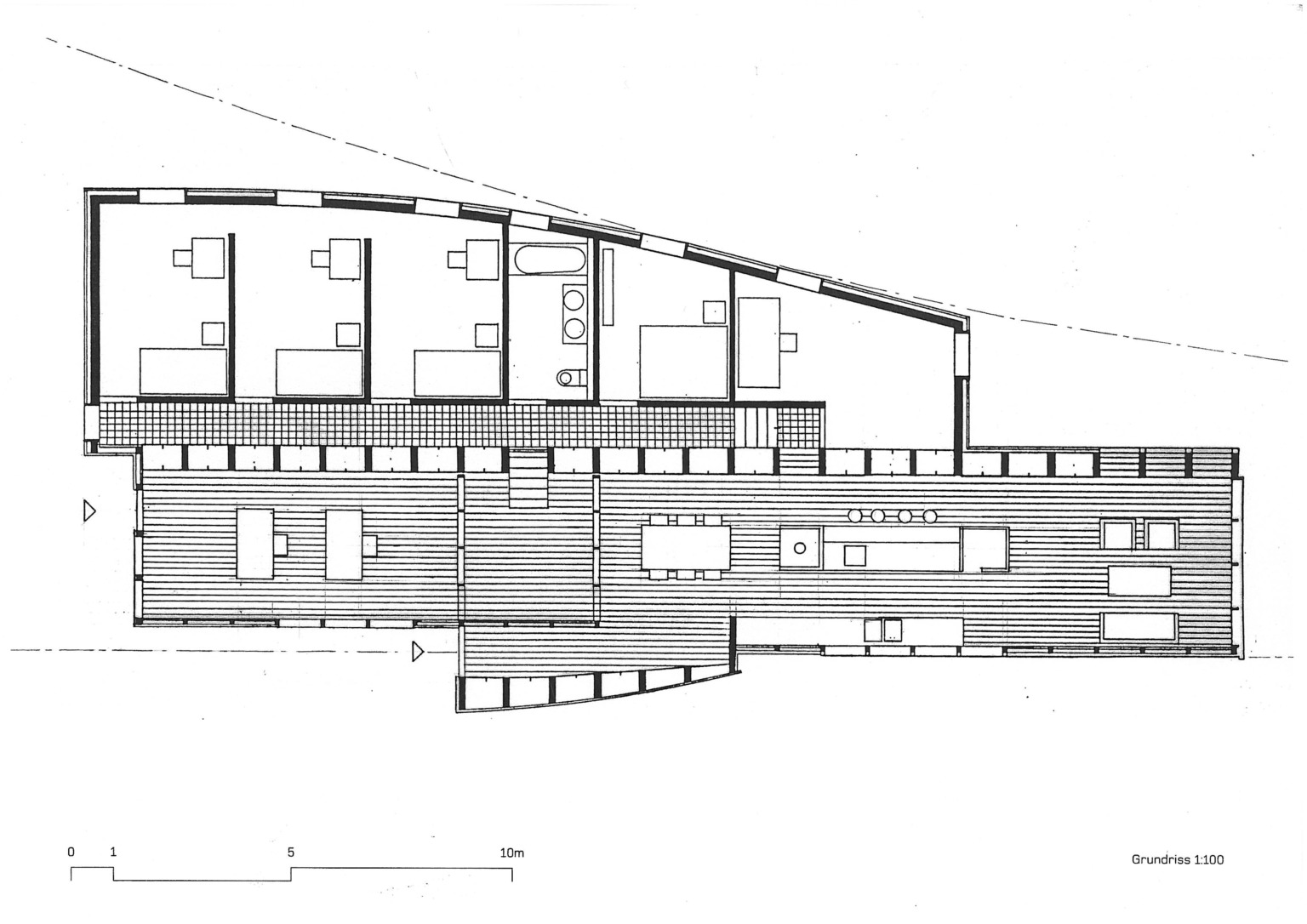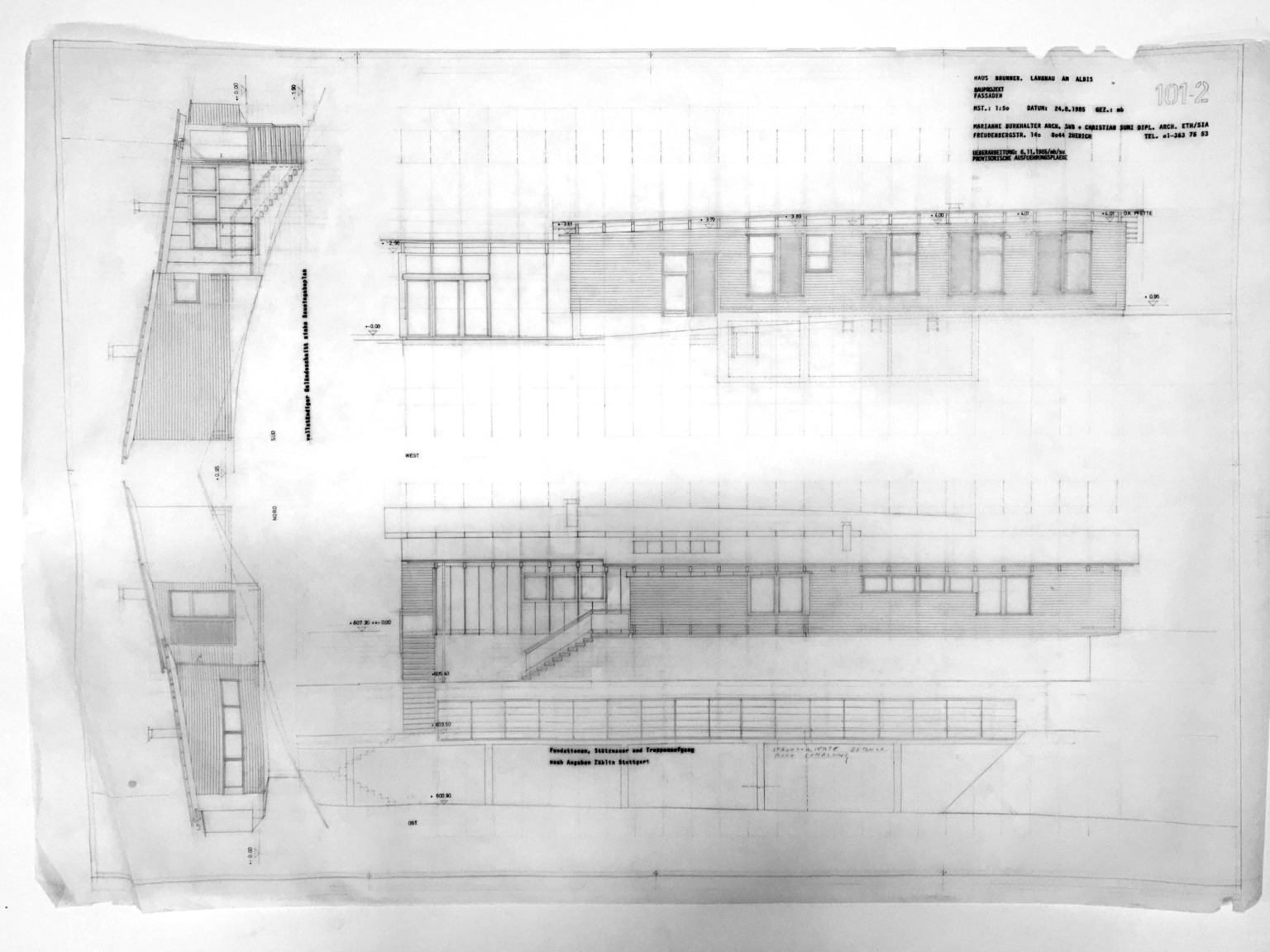 Langnau am Albis, Zürich
The house is located at the foot of Langnau am Albis, an agricultural, rural village that serves as a direct reference for the residents, along with Zürich and the distant surrounds that form the panorama.
To ensure that the residents are not left lightless from an early hour, despite its eastern orientation, a transparently covered atrium directs the light into the working and living spaces located opposite to each other; in addition, a transparently covered corridor illuminates the western connecting section of the building.
Unter the partly transparent corrugated sheet metal rafter roof, a solid masonry wall with a ventilated wooden facade stands in the western half, facing the mountain, while in the eastern half a wooden stand-construction as elements is placed on the continuous concrete base with basement.