Case Study – Atelier House Kurtz – Théo Schmidt, 1941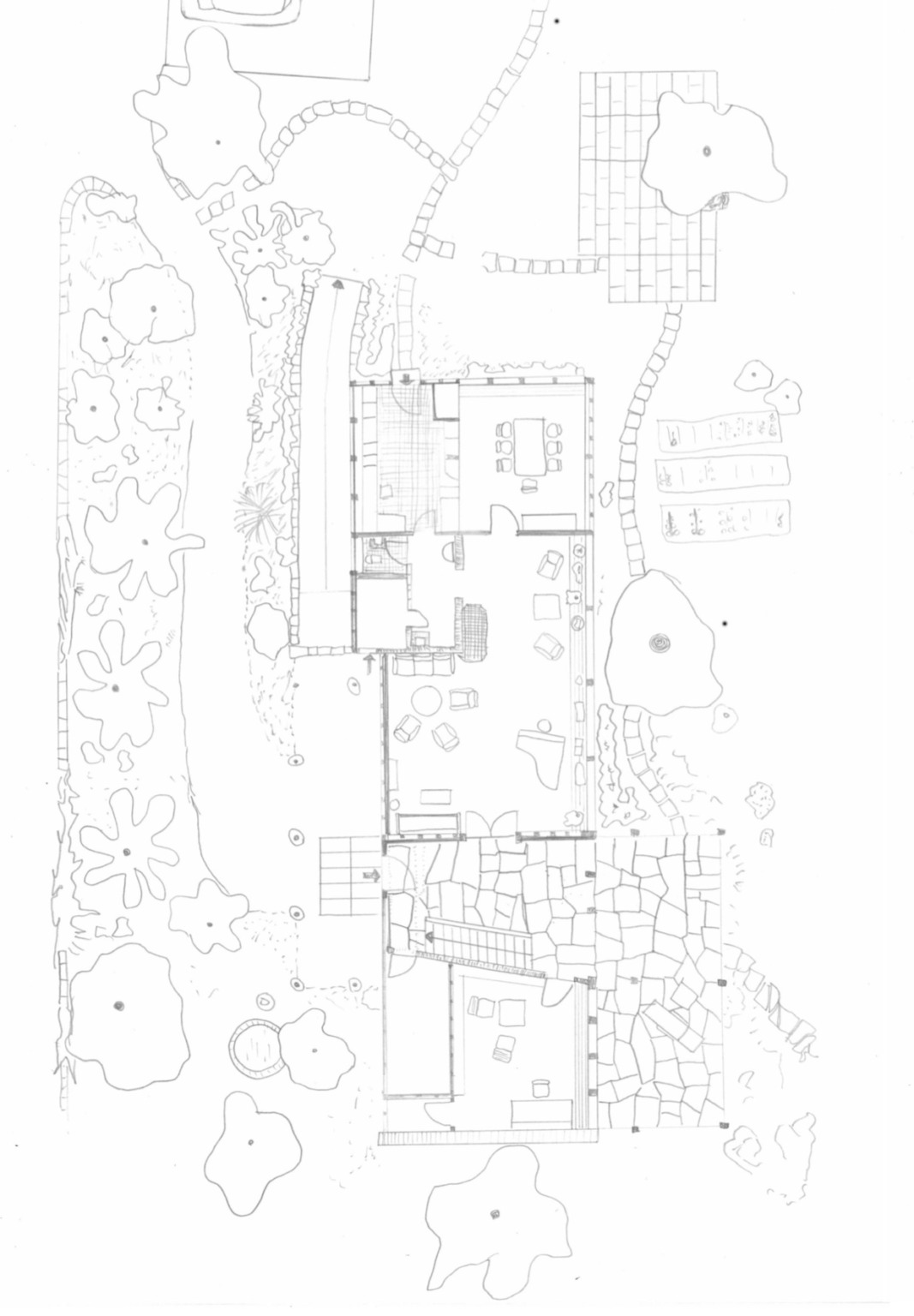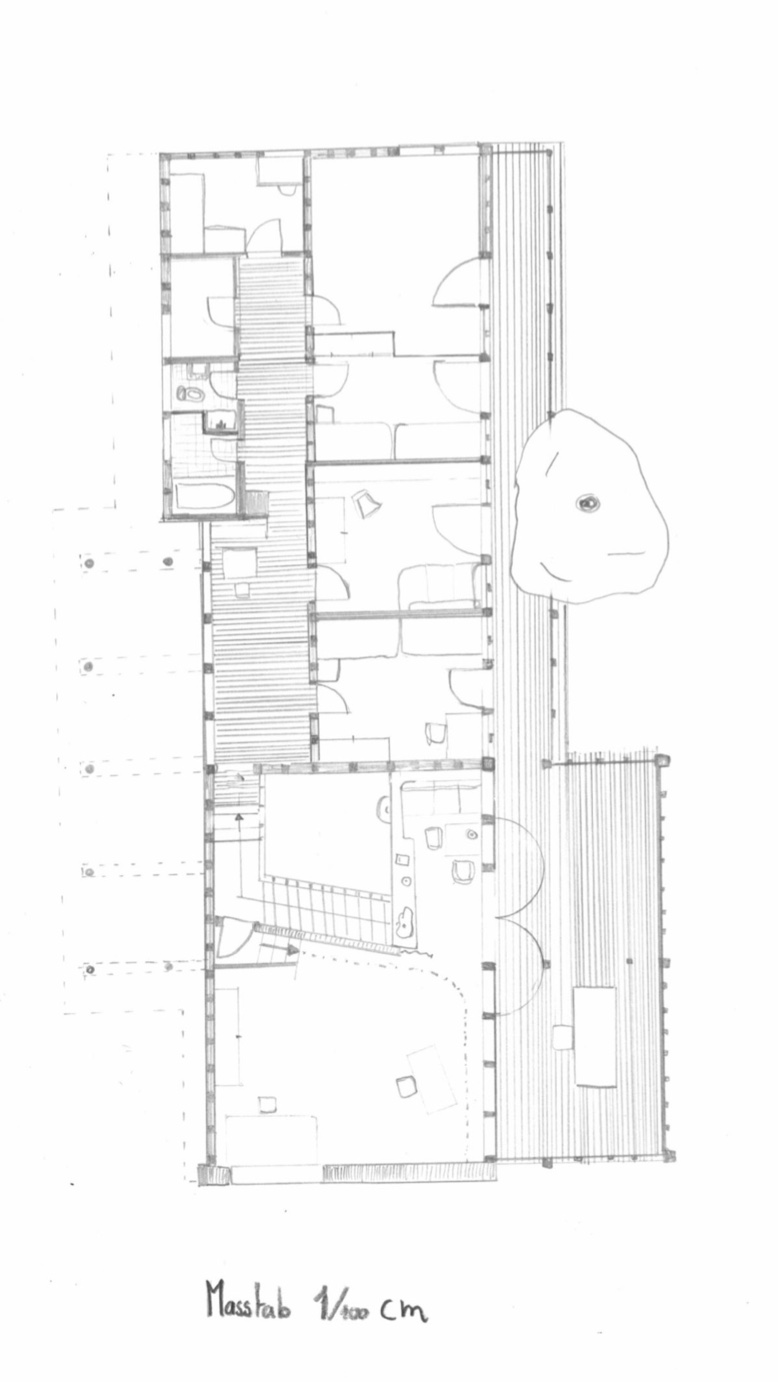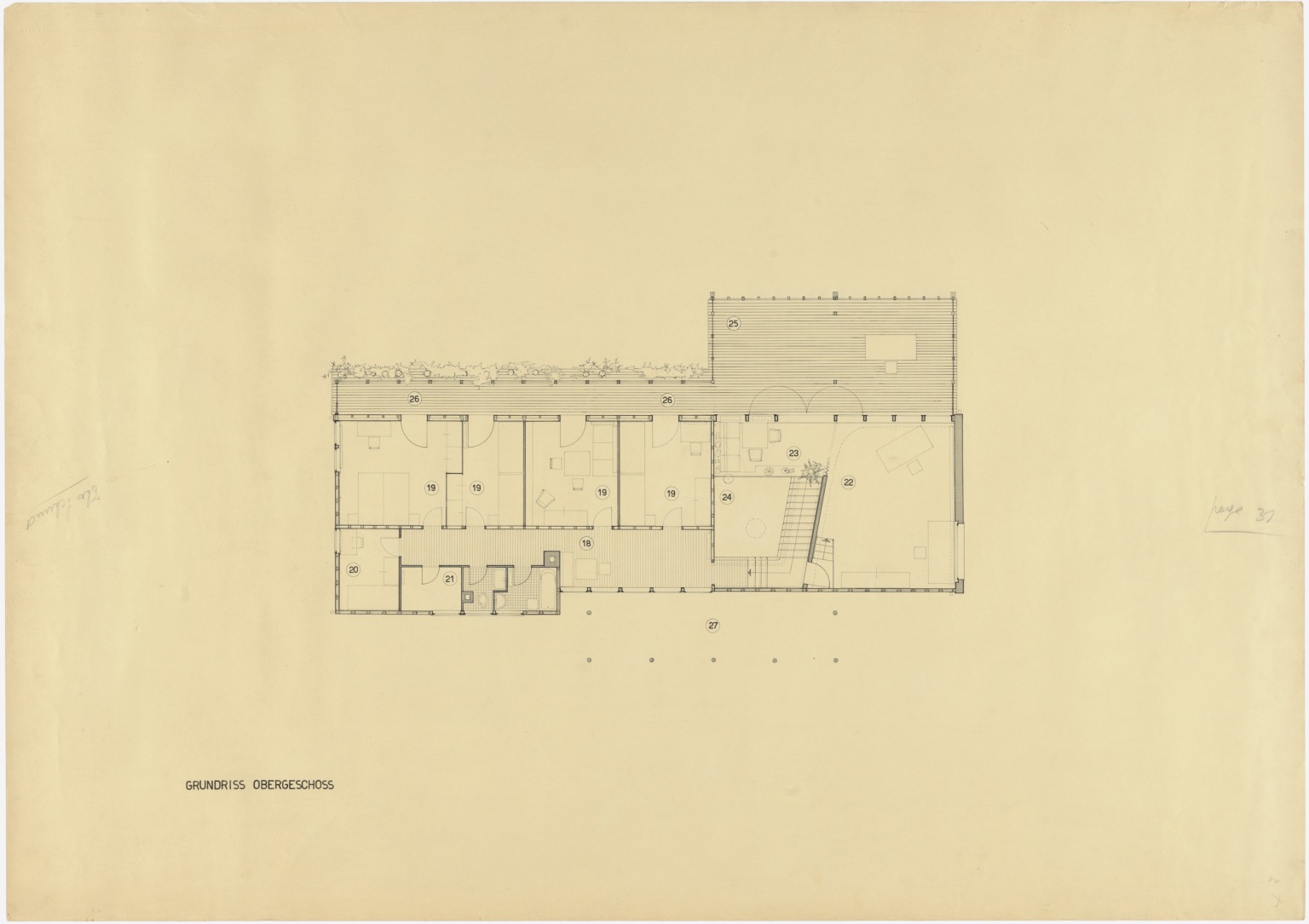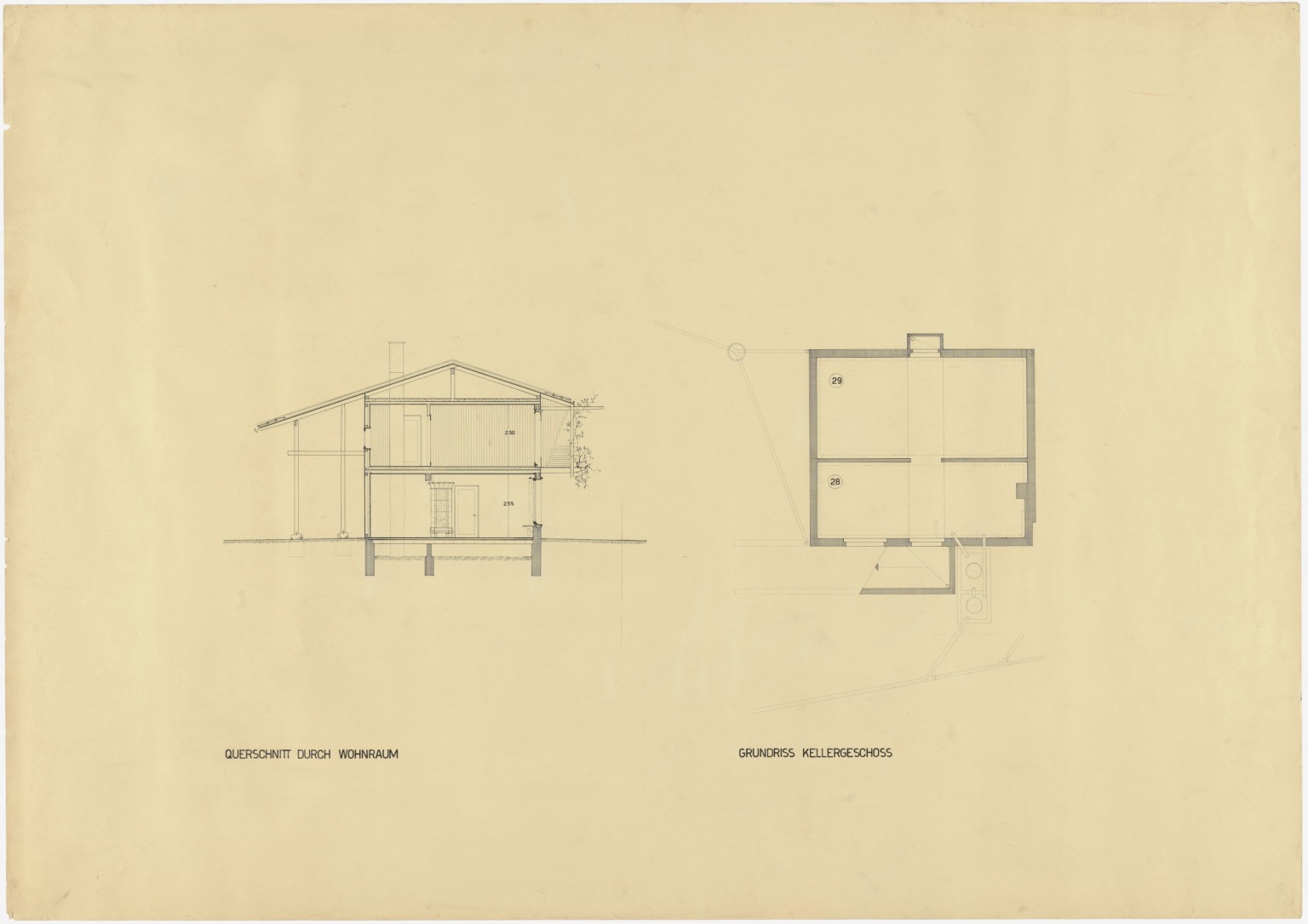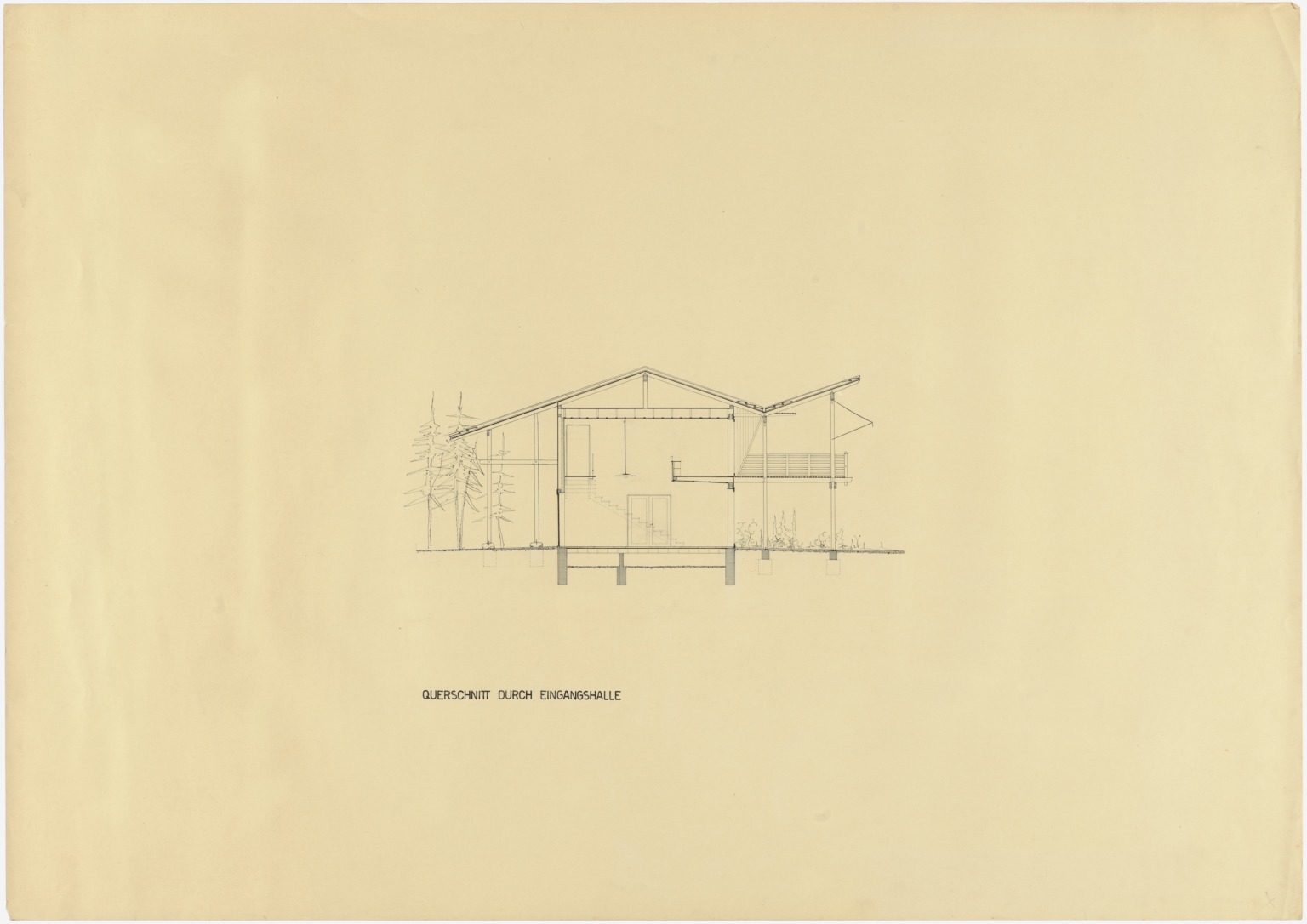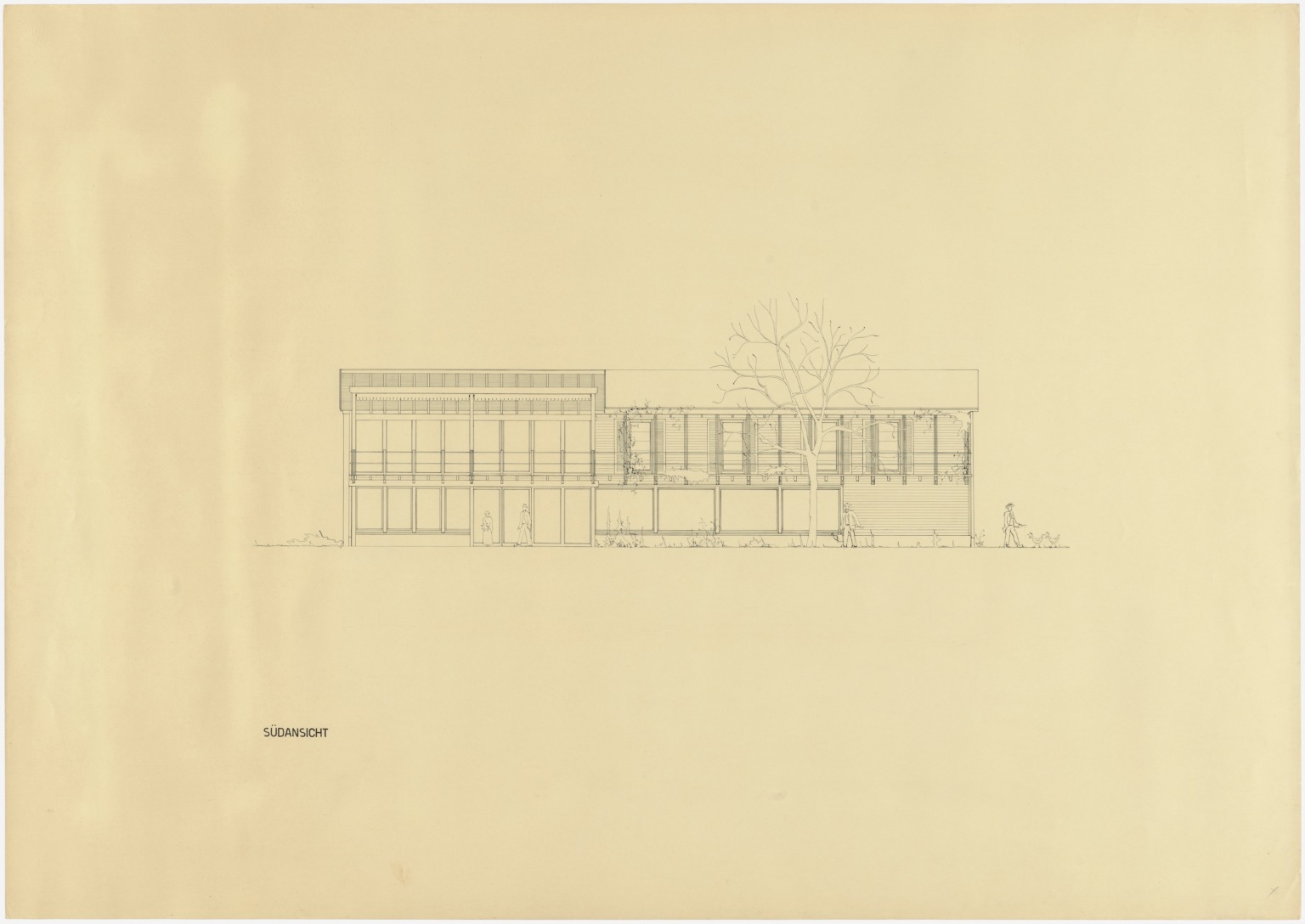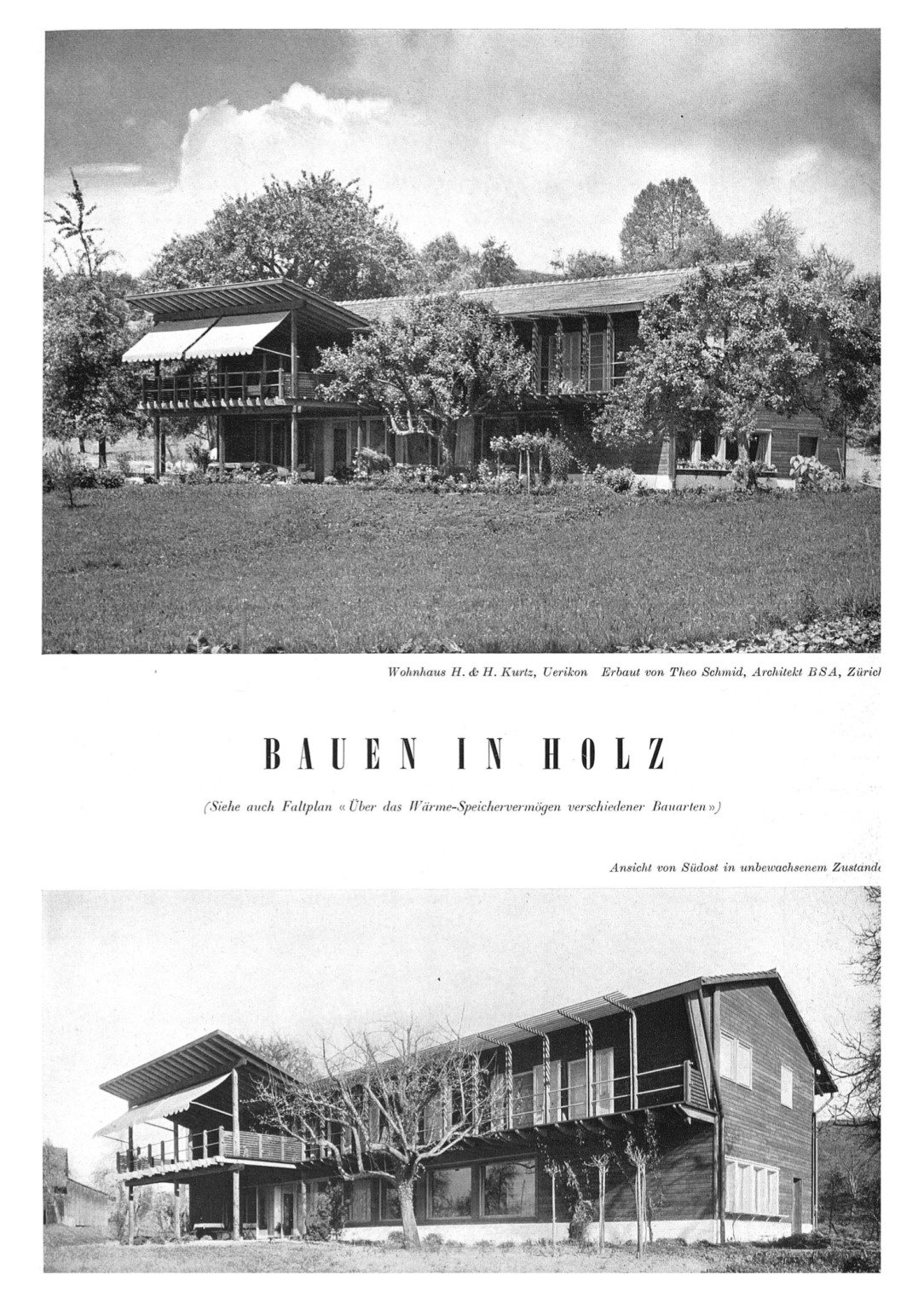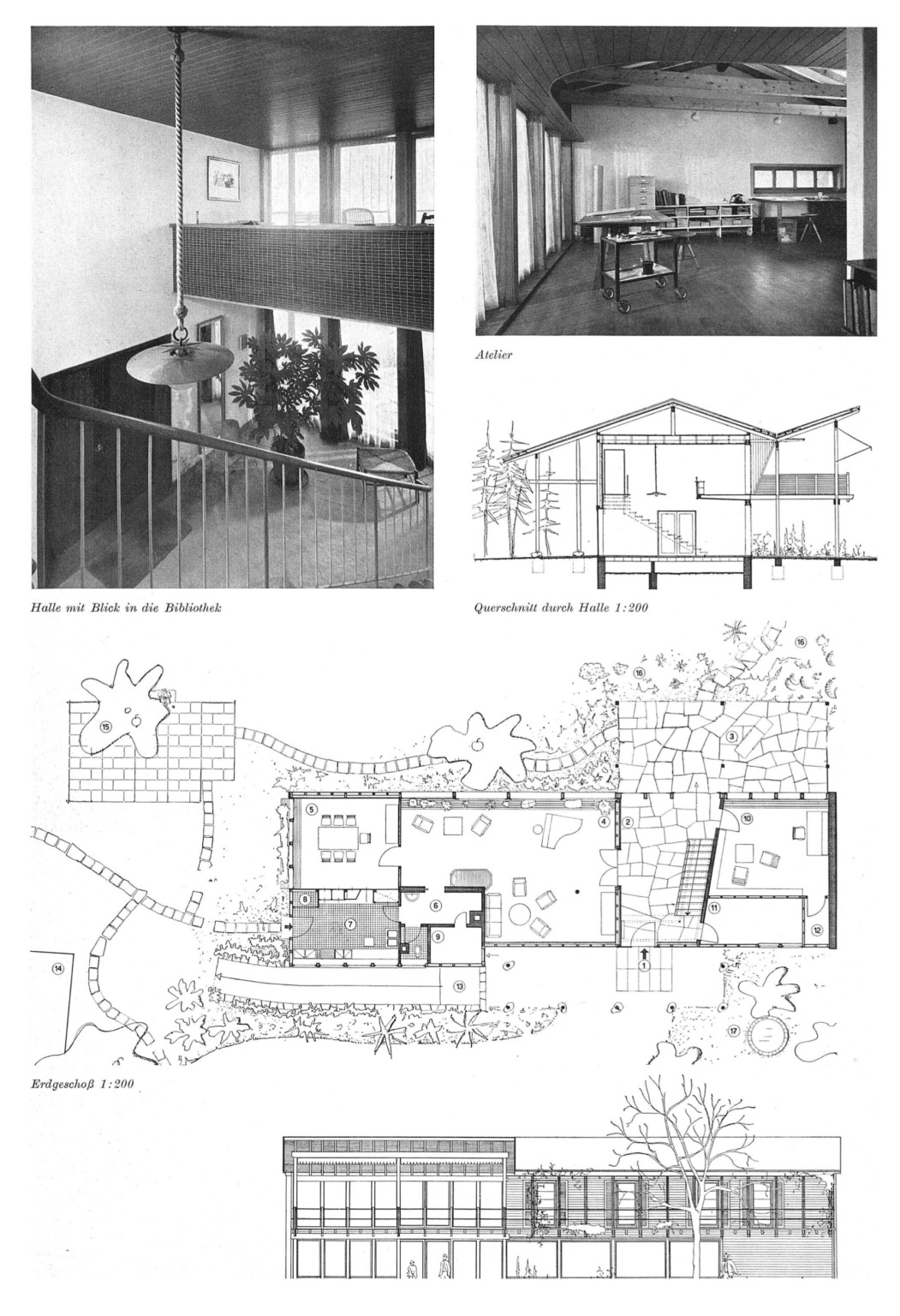 Uerikon, Zürich
The selected House is located on a hilltop of Euerikon, a small Village located on the lake side of Zürich and is facing the lake, turning its back to the forest. Through the placement, the forest disables strong winds of reaching the house, which allows the south facade to open up generously to the course of the sun.
This integration into the landscape is echoed by the houses's materiality: wood, brick and stone. The selection was consciously made by the architect and graphic designer Helmut Kurtz, which had this house built to accommodate friends and clients for living and working.
The complex program is illustrated by the entrance hall, which articulates all those functions on two different levels, and signifies, with beautiful details, such as the stone ground growing out of the house, how the building serves as a passage from outside to inside, from observation to creation.