Case Study – House Schulthess-Rechberg – Max Moser, 1938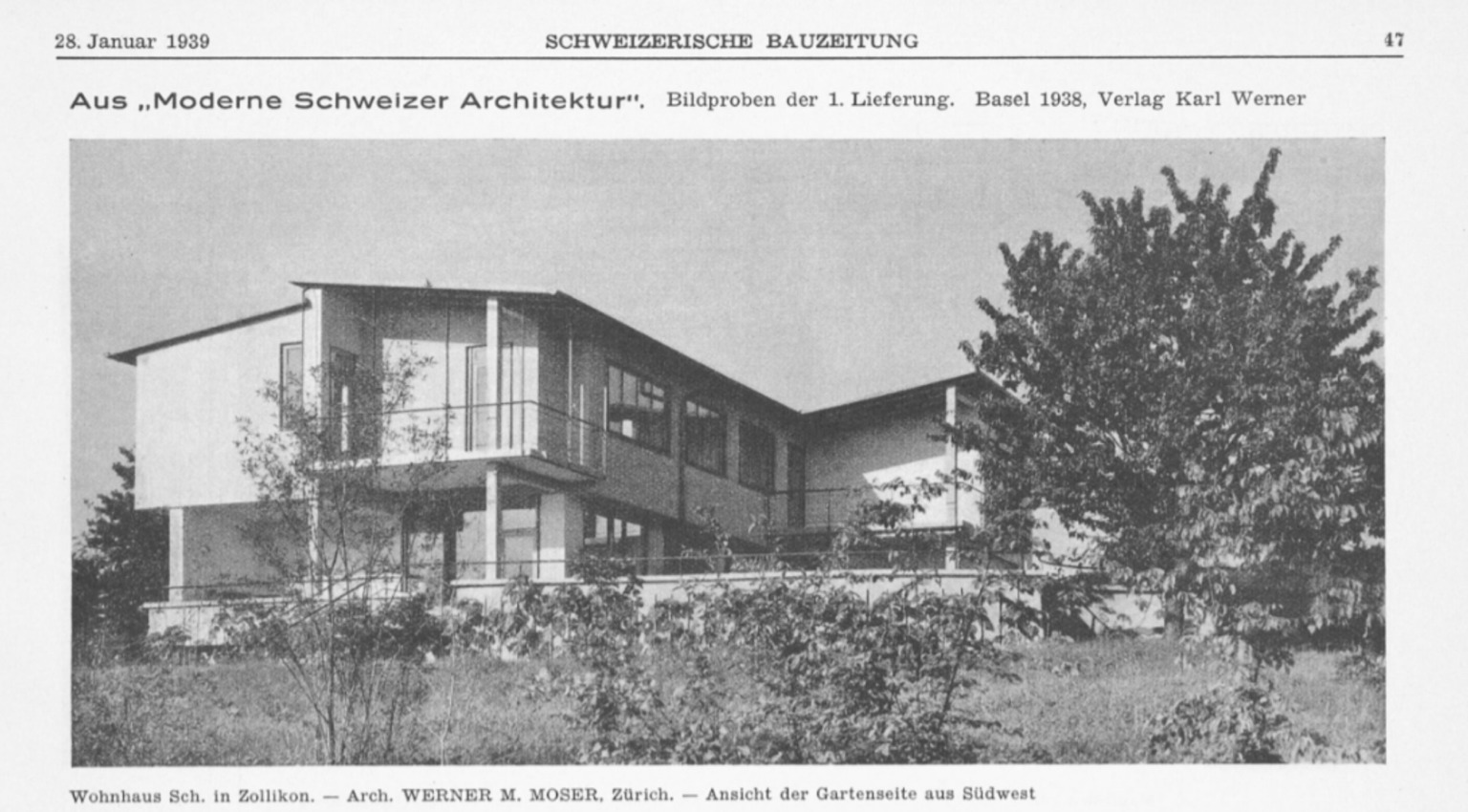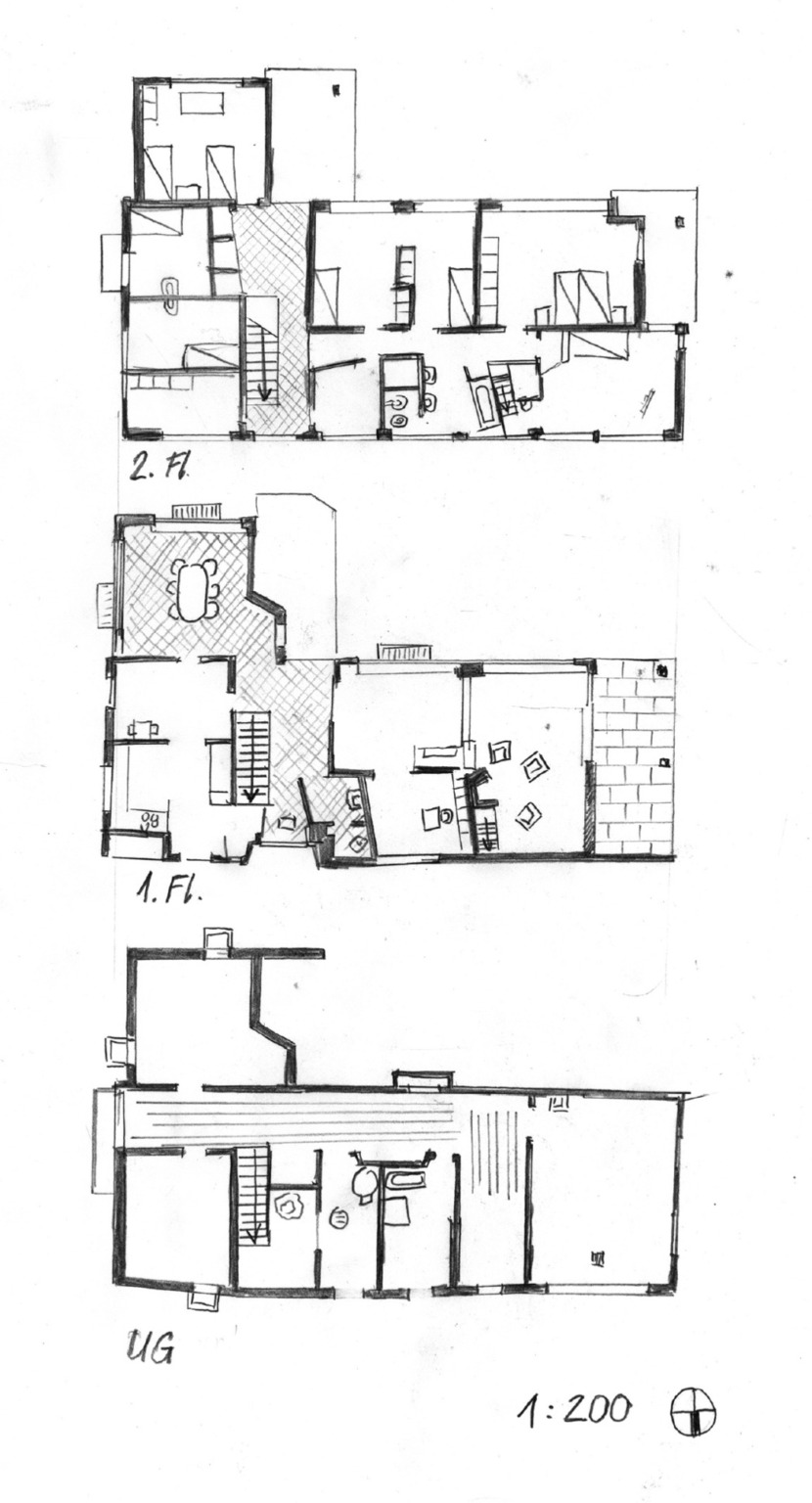 Zollikon, Zürich
The House adapts to the surrounding factors such as topography and nature. Big windows and a south orientation allow a large influx of natural light into the building.
The living room is split into different levels, which naturally divides the space into different zones.
From outside coal supplies are used to create a bubble of thermal comfort. Exterior systems, like water drainage, make the building durable and protect against the weather and external conditions.