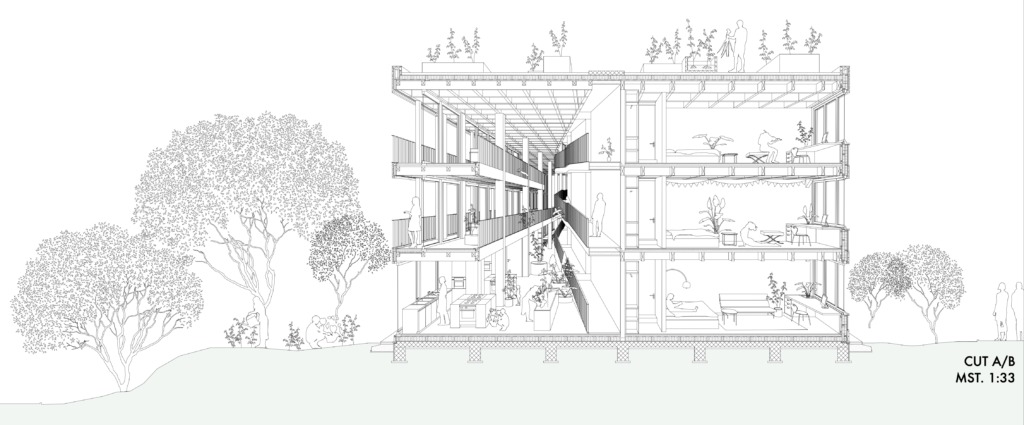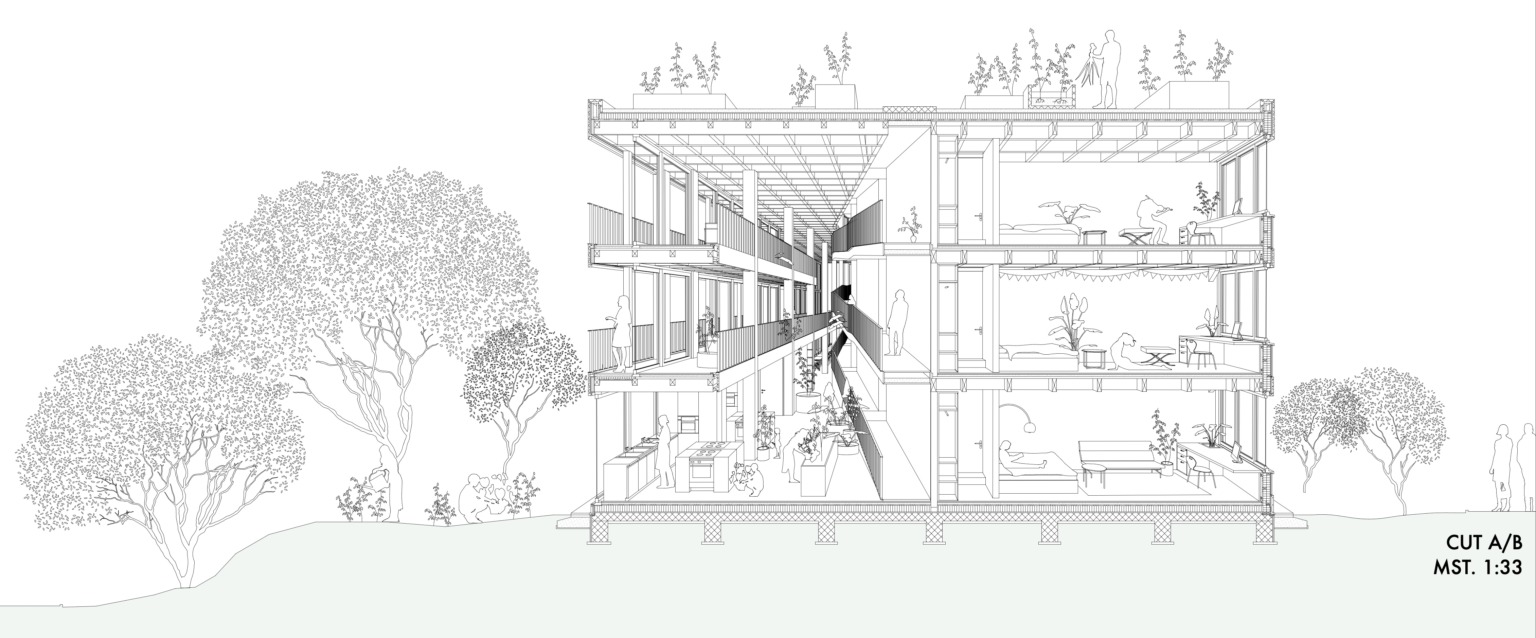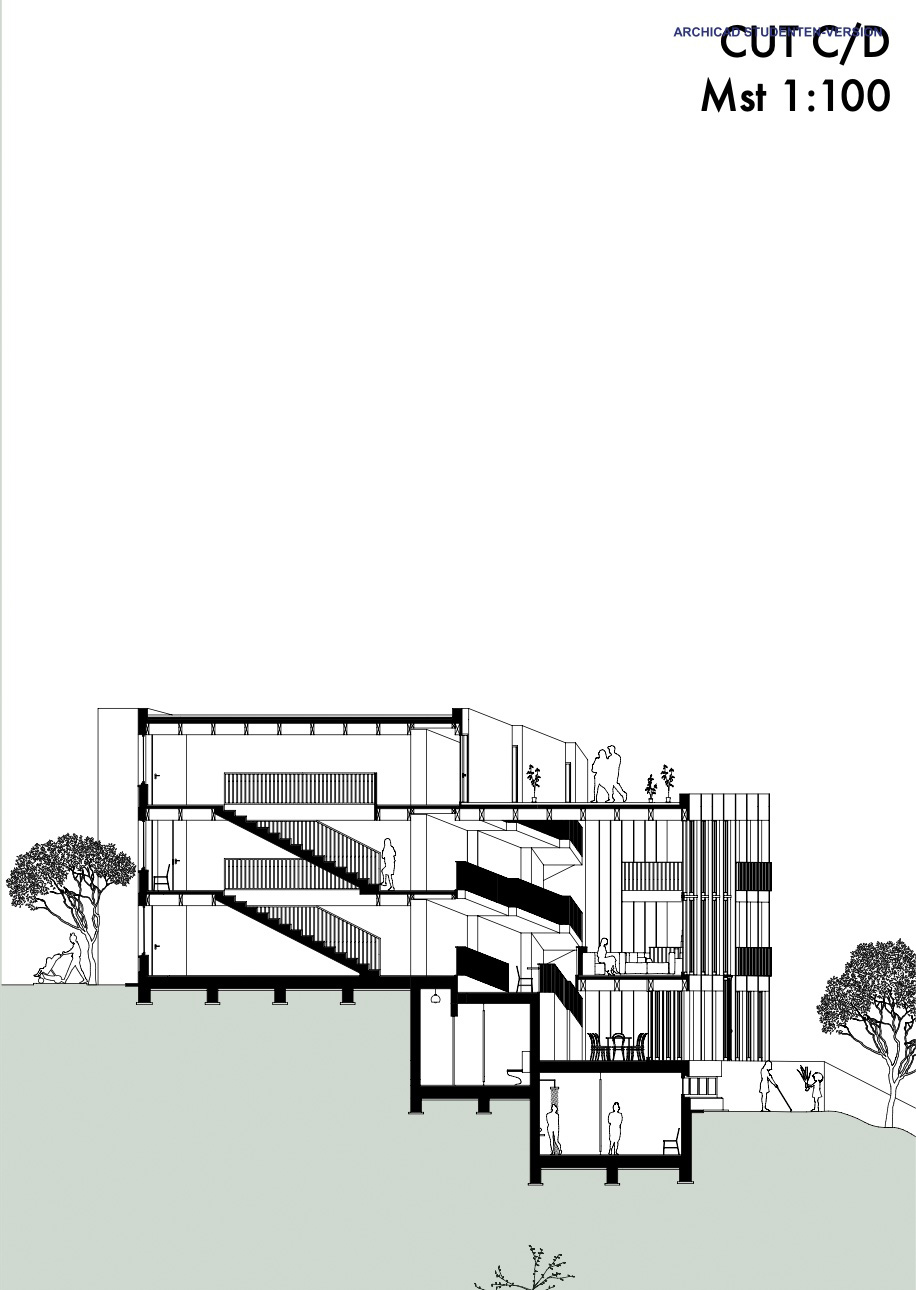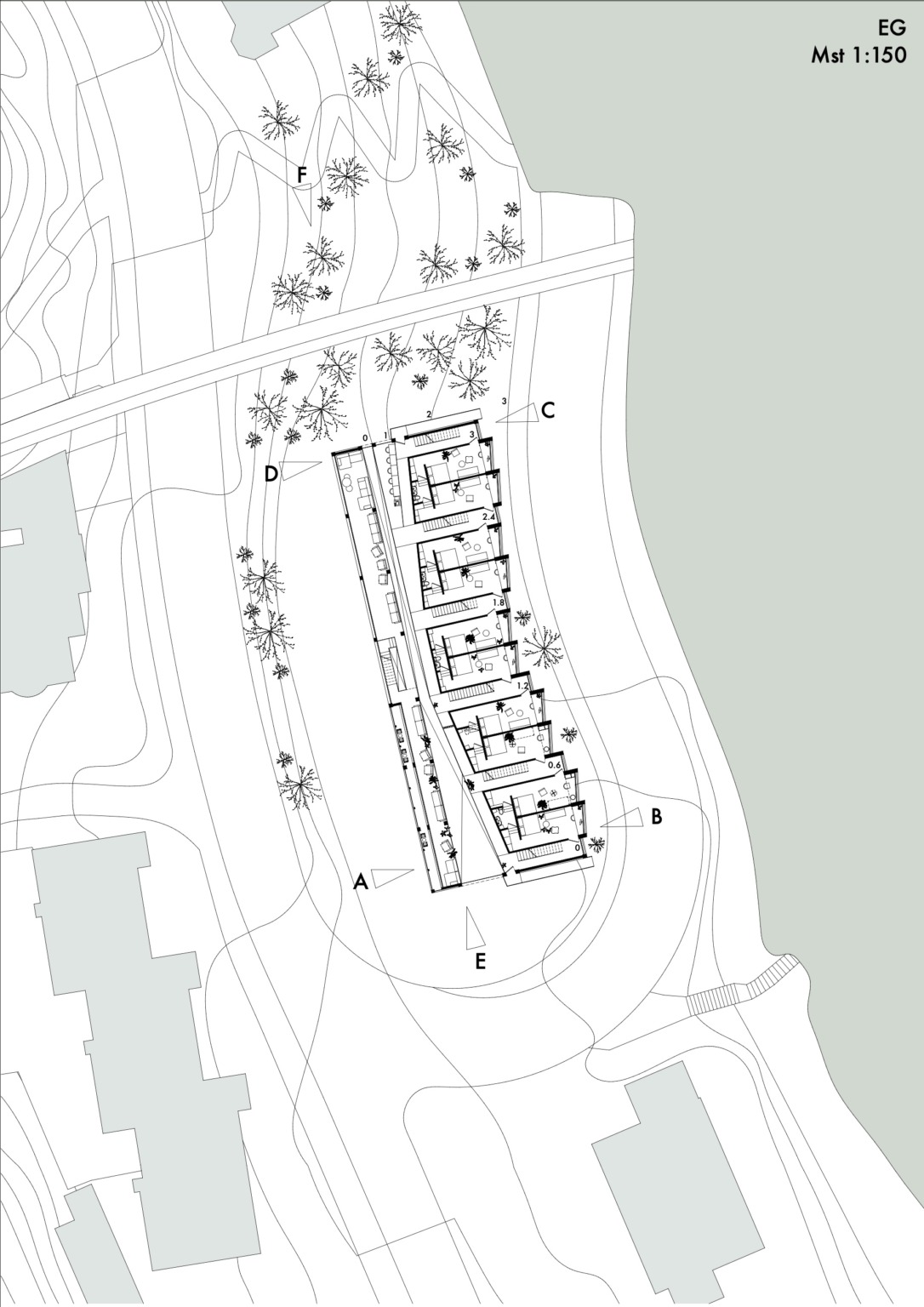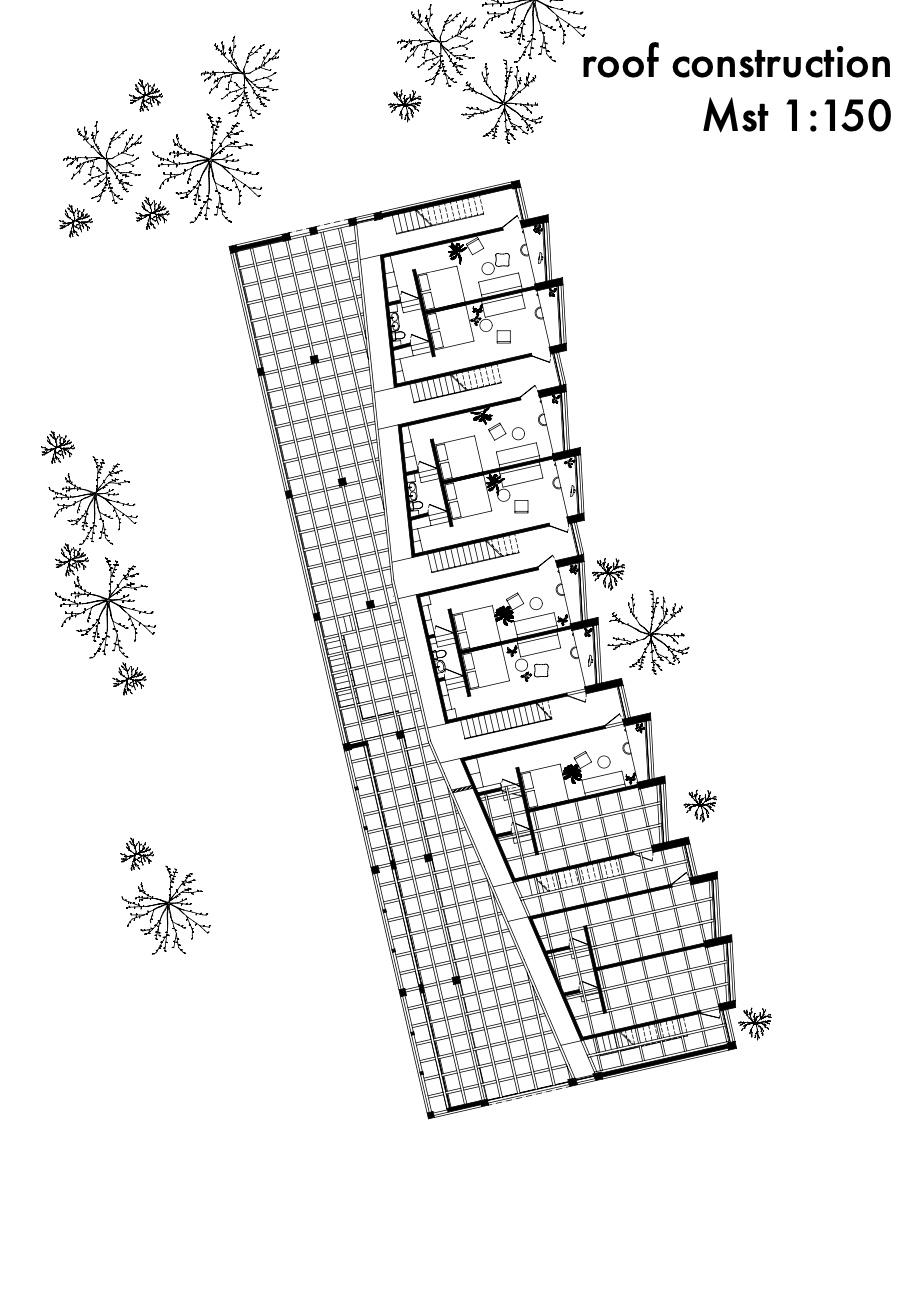 Germaniastrasse, 8006 Zürich
The project consists of a residential building with 30 bedroom units, each of which can be occupied individually or by several people at the same time. These units share a larger public space towards the southwest, which adds space for any other use of everyday life.
The building is separated into three parts: Bedrooms on the slope side, communal and living space towards the city and a three story high green house, which acts as interstitial layer in-between the two.
The loadbearing structure of the living area is out of concrete columns that support the wooden roof. In the bedrooms, the interior brick walls support the floors and ceilings, while the exterior wall is made of a wooden structure with studs, insulation and wooden panels, which is hung from the brick wall.