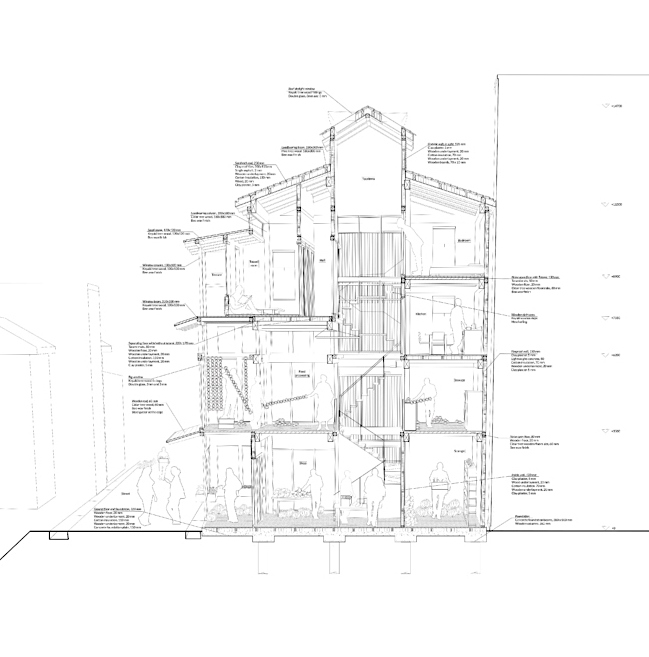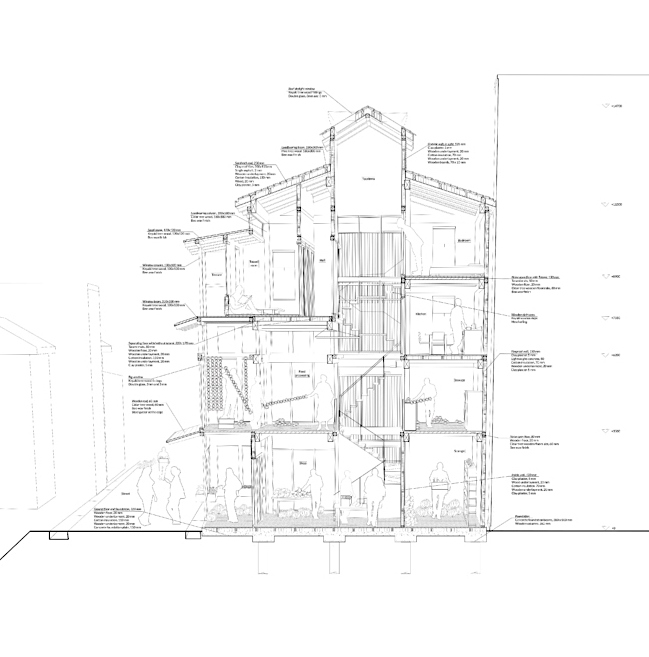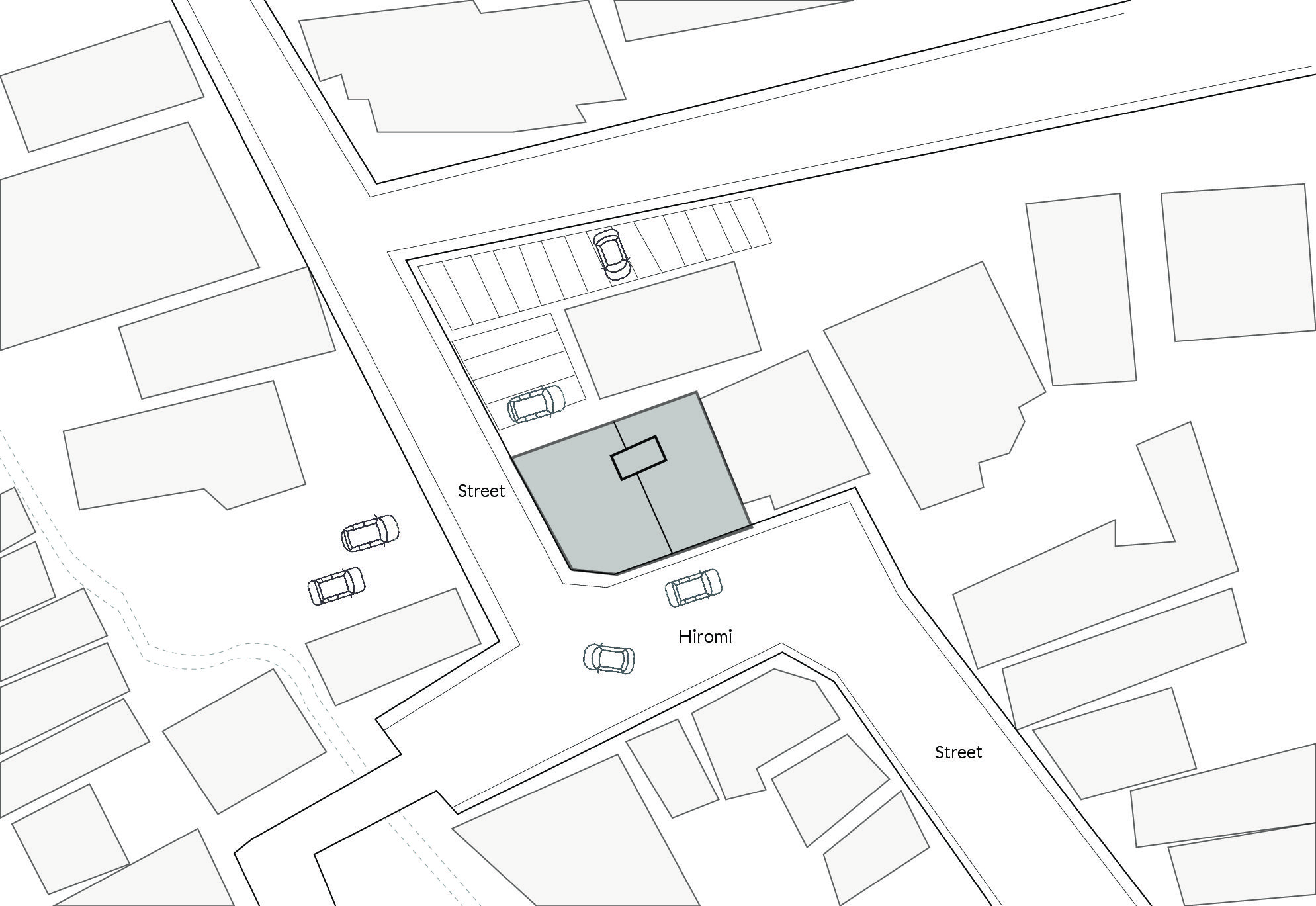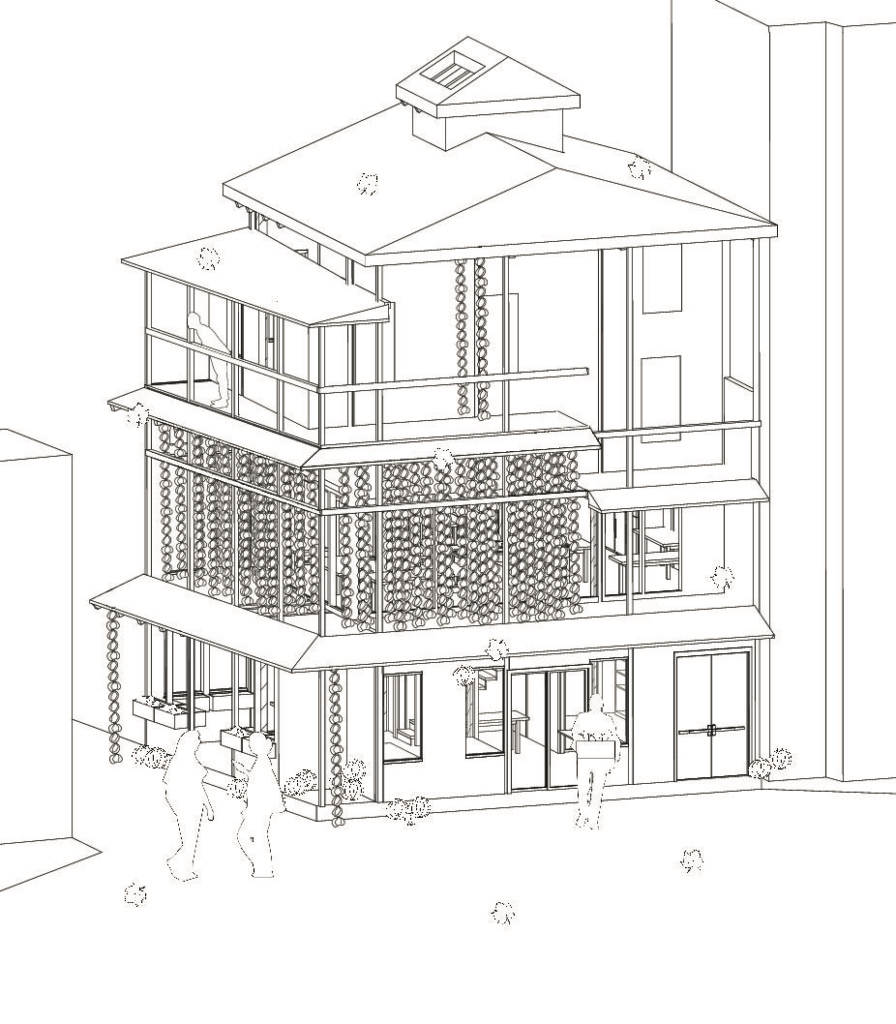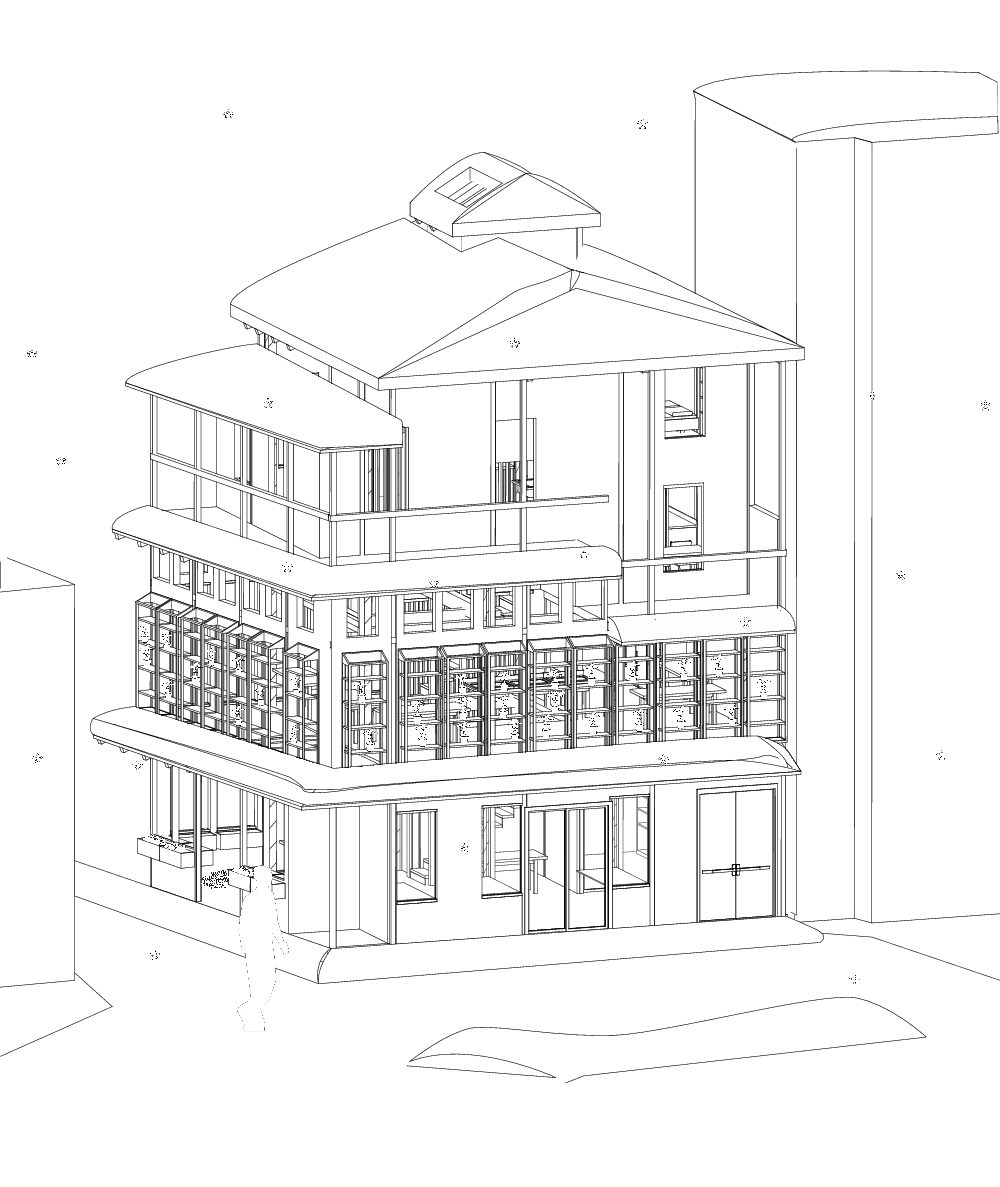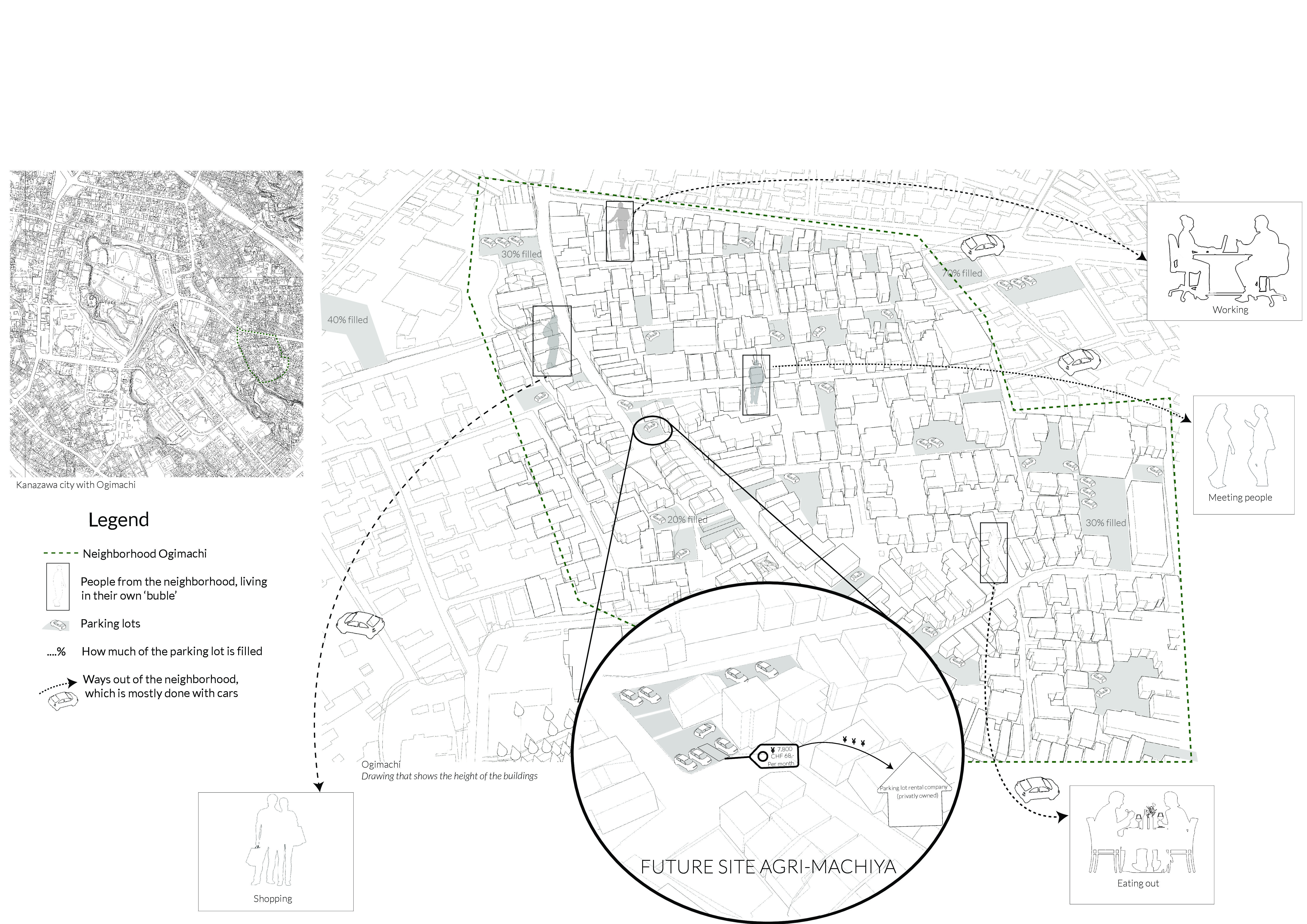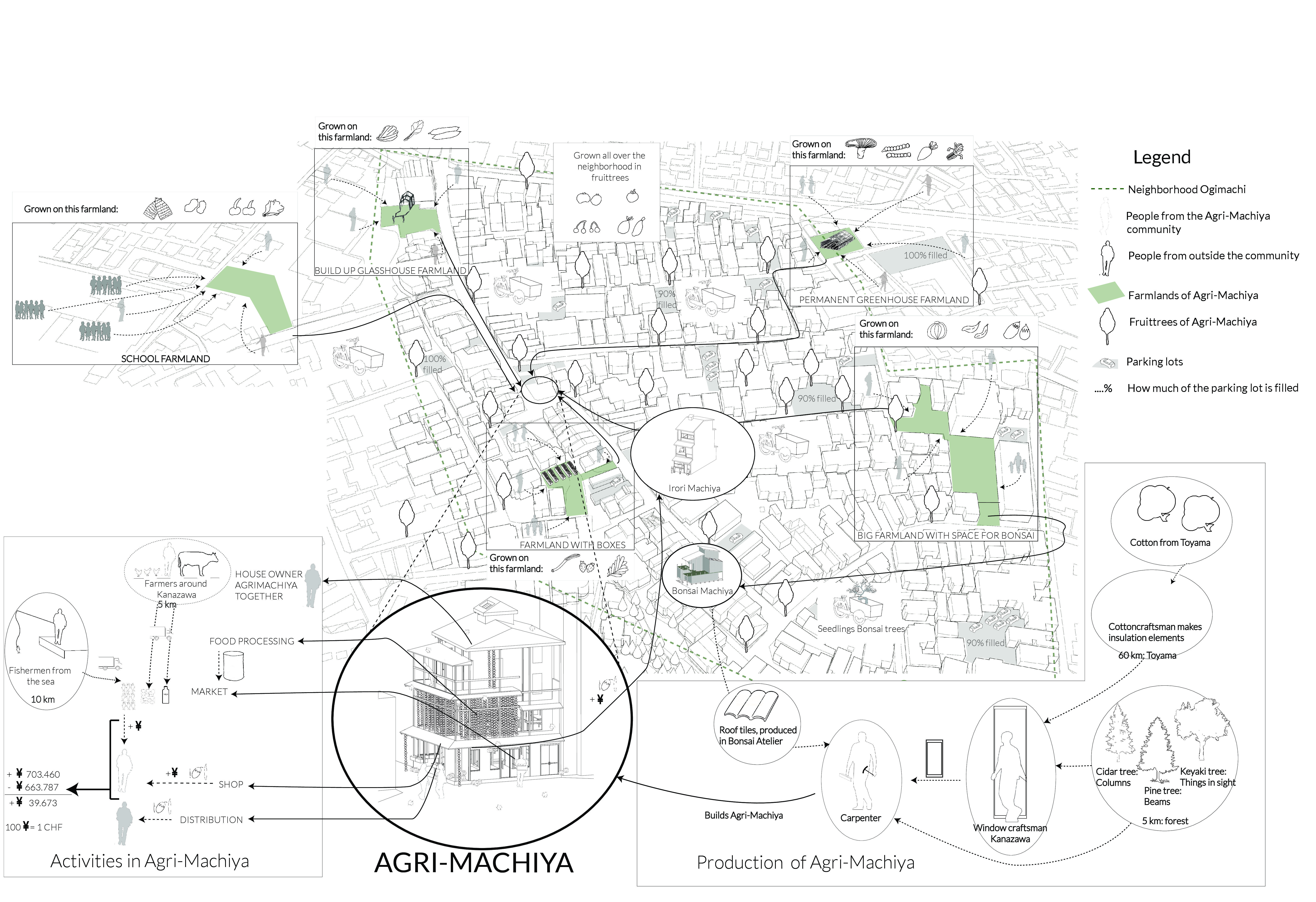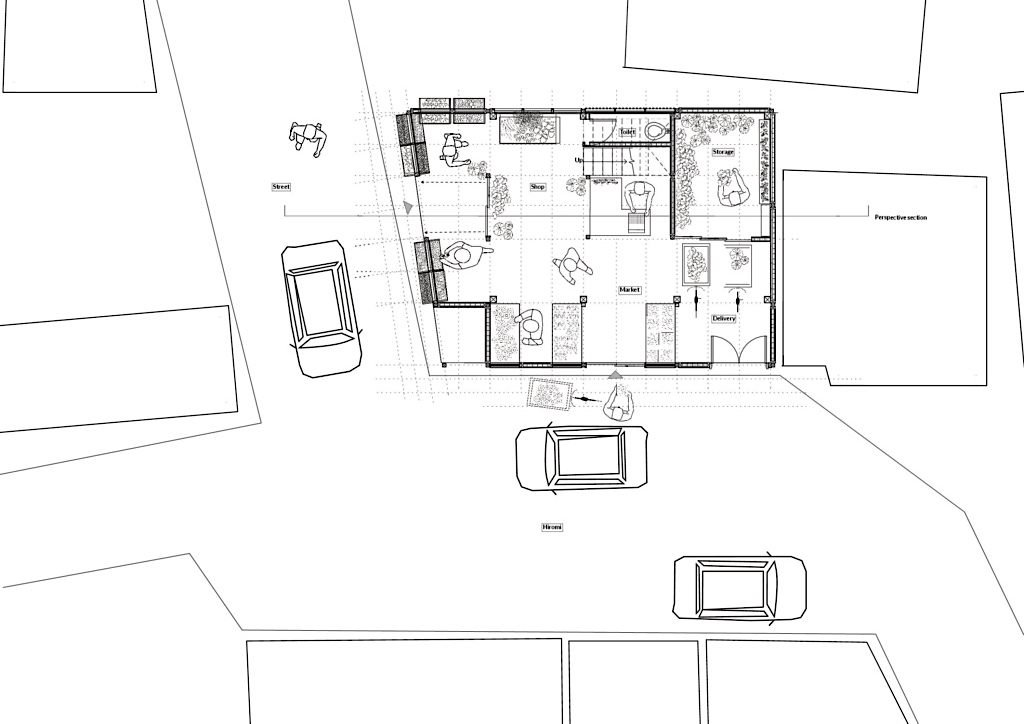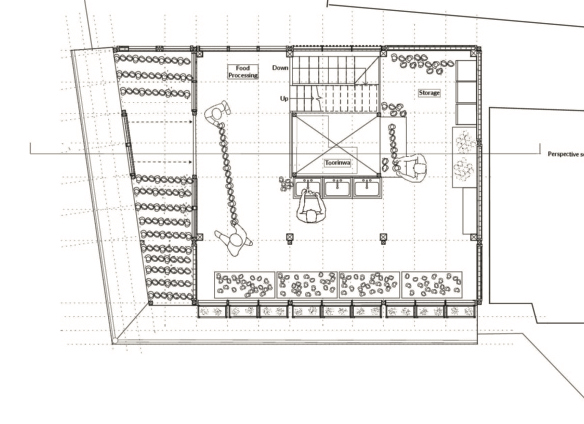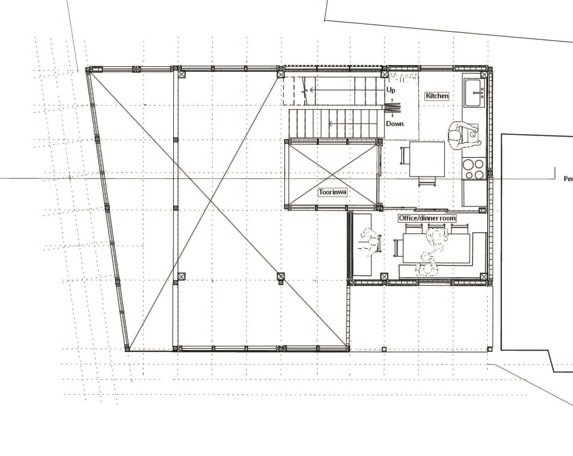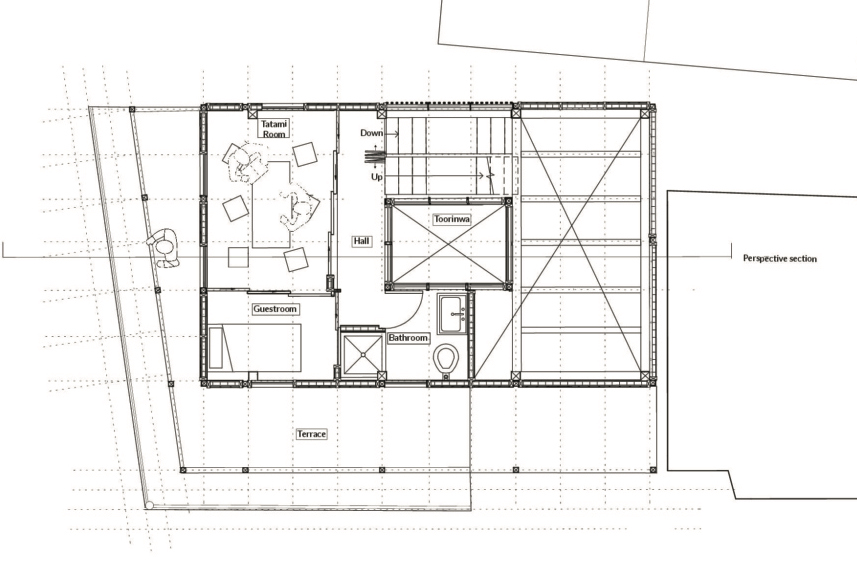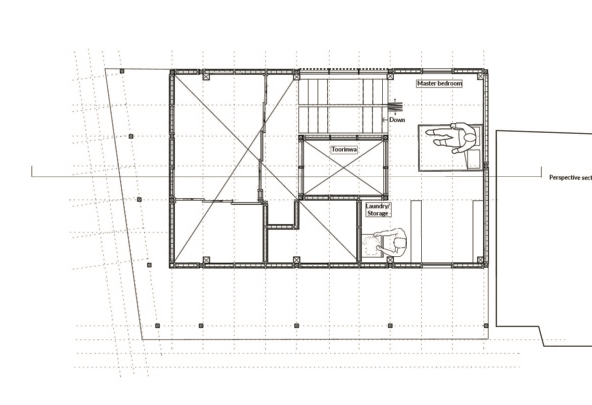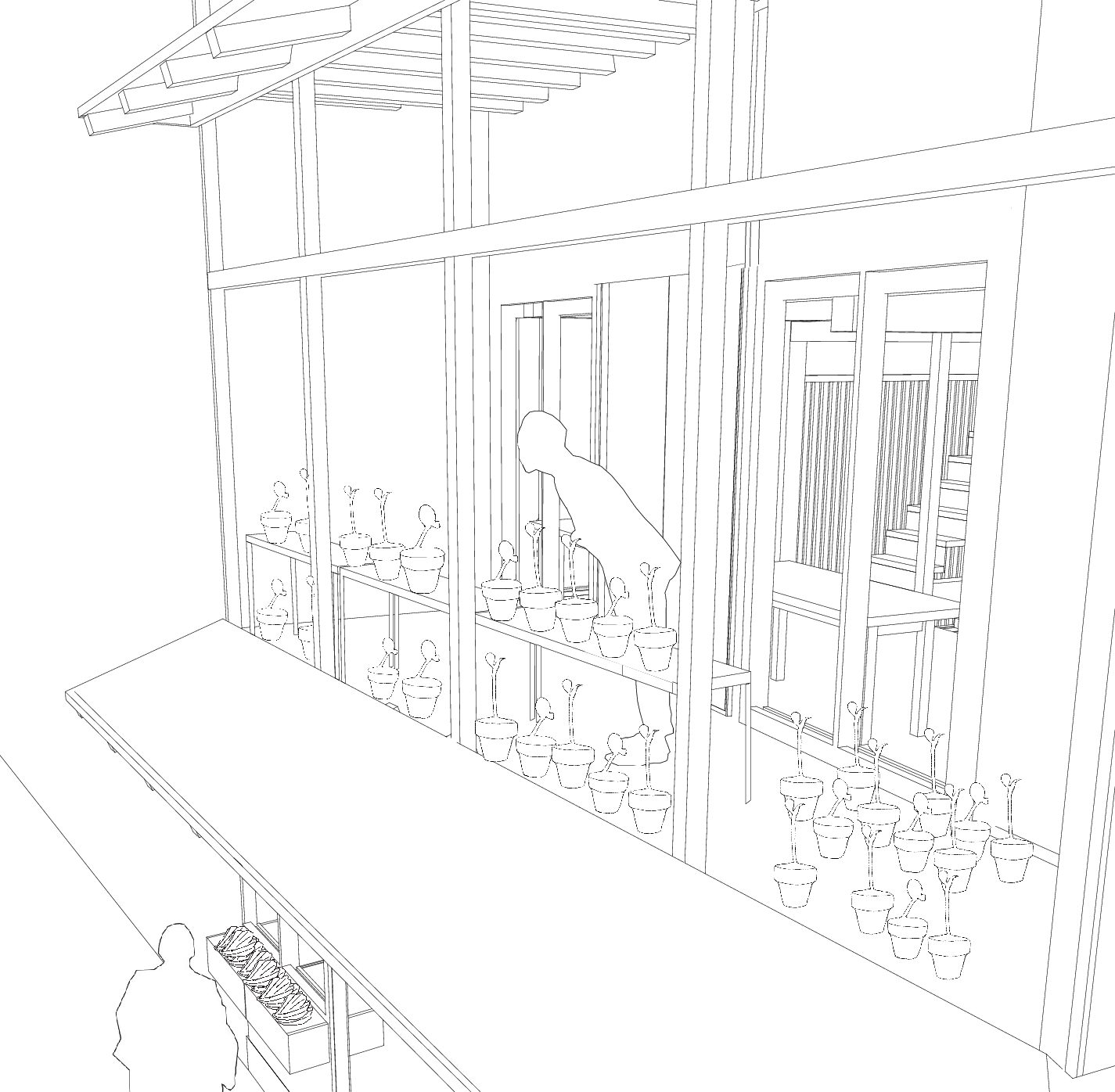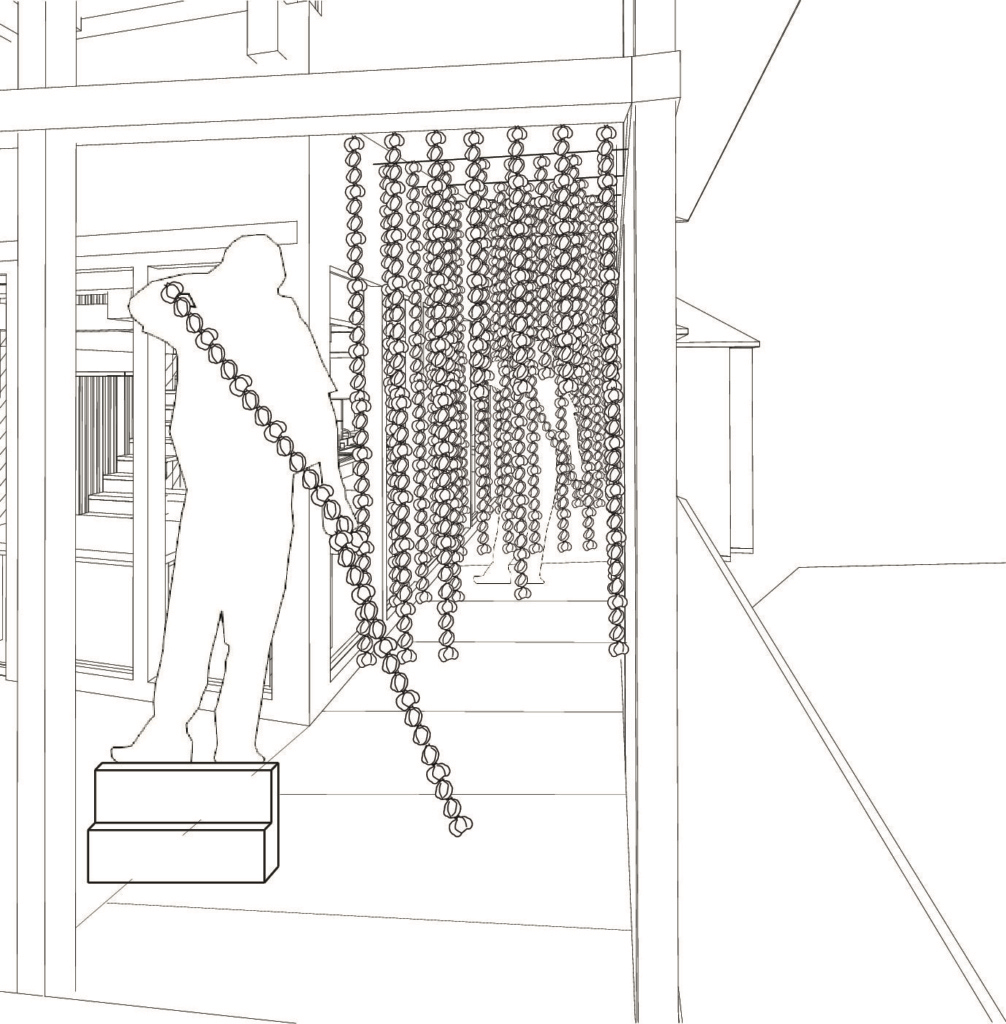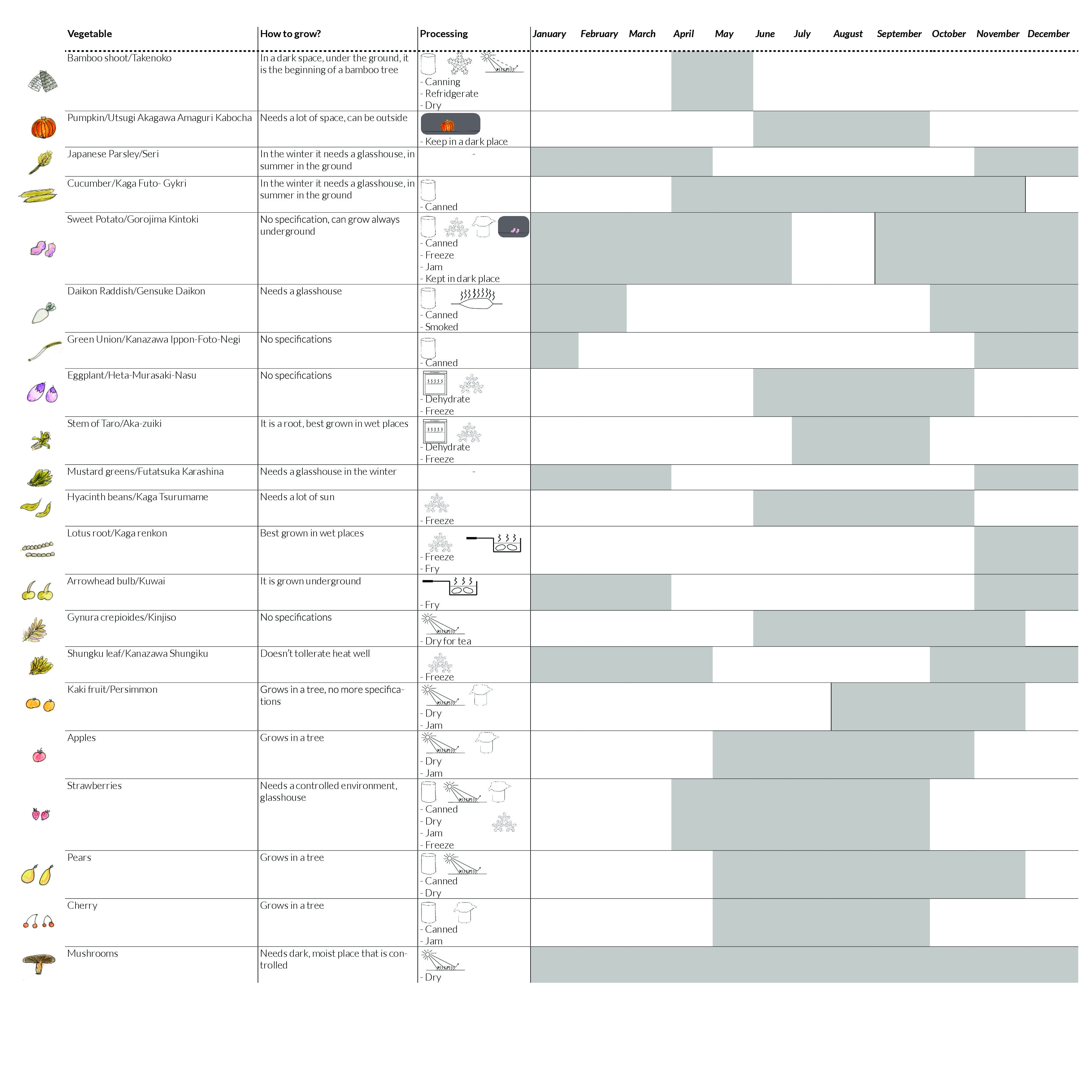 Ogimachi, Kanazawa, Japan
A center where all the produce of the in farmlands transformed parking lots come together for selling and processing. The manager of Agri-Machiya lives in there as well and the main purpose with this building is to build community in neighborhood Ogimachi
The building reacts to the season and the different sides of the street it is facing due to the double structure system. There is a window structure, that allows the windows to be changed due to the need of every season.
The different floors are connected both fysically and visually by the vertical toorinwa, inspired by the Machiya typology. The higher the floor, the more private the space is, but there is still this connection bith the levels downstairs.