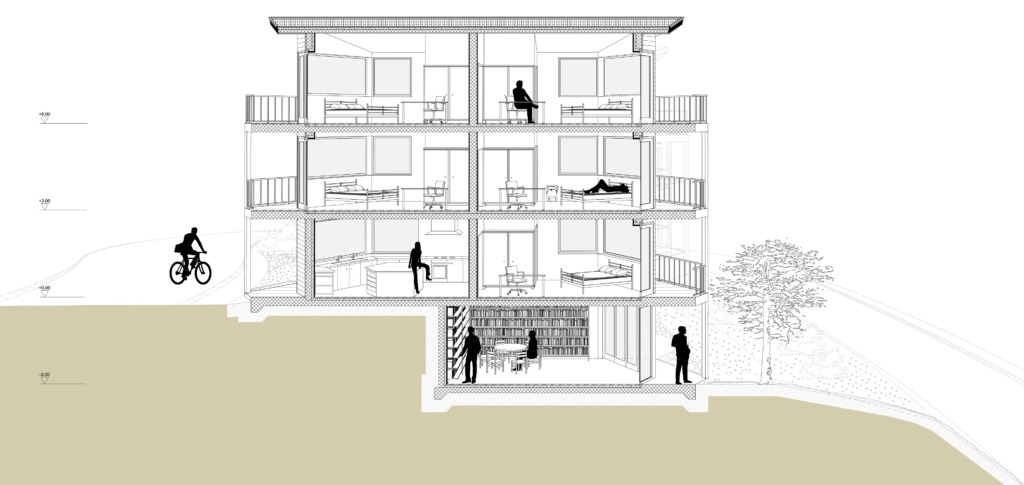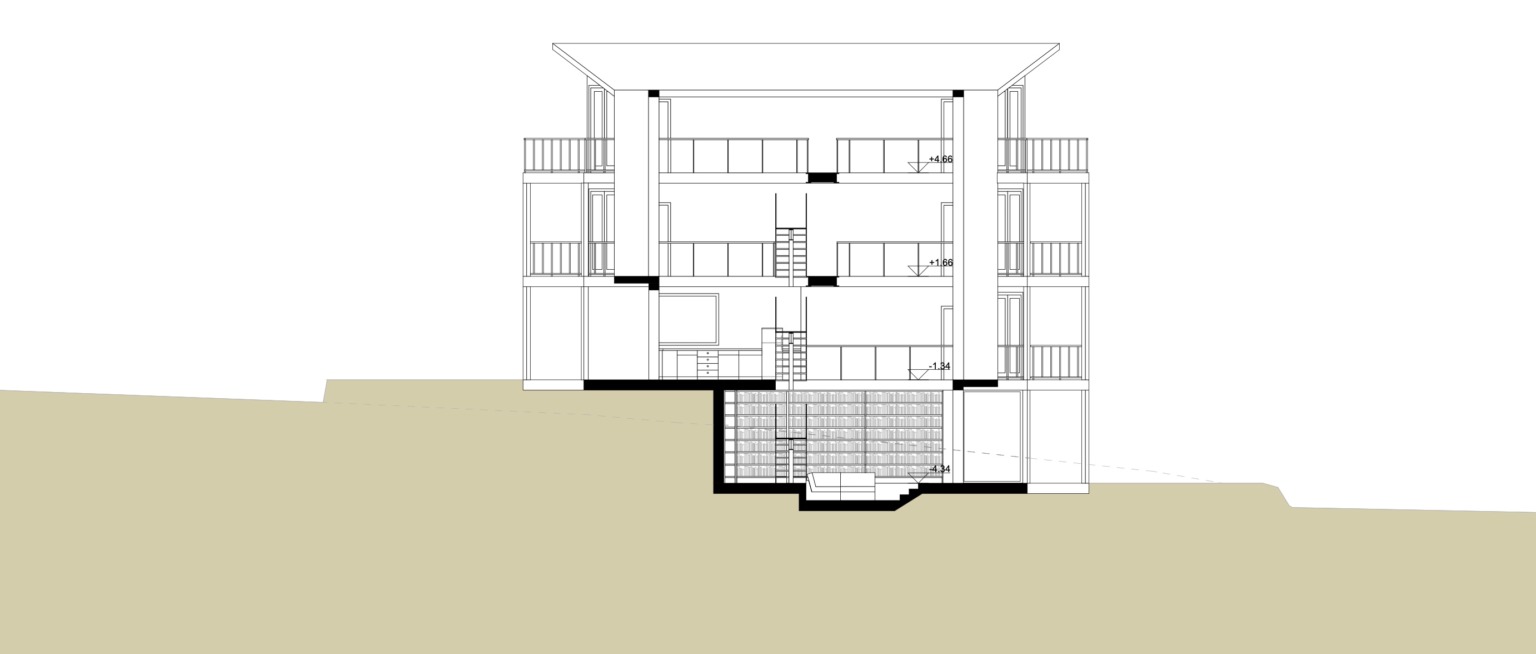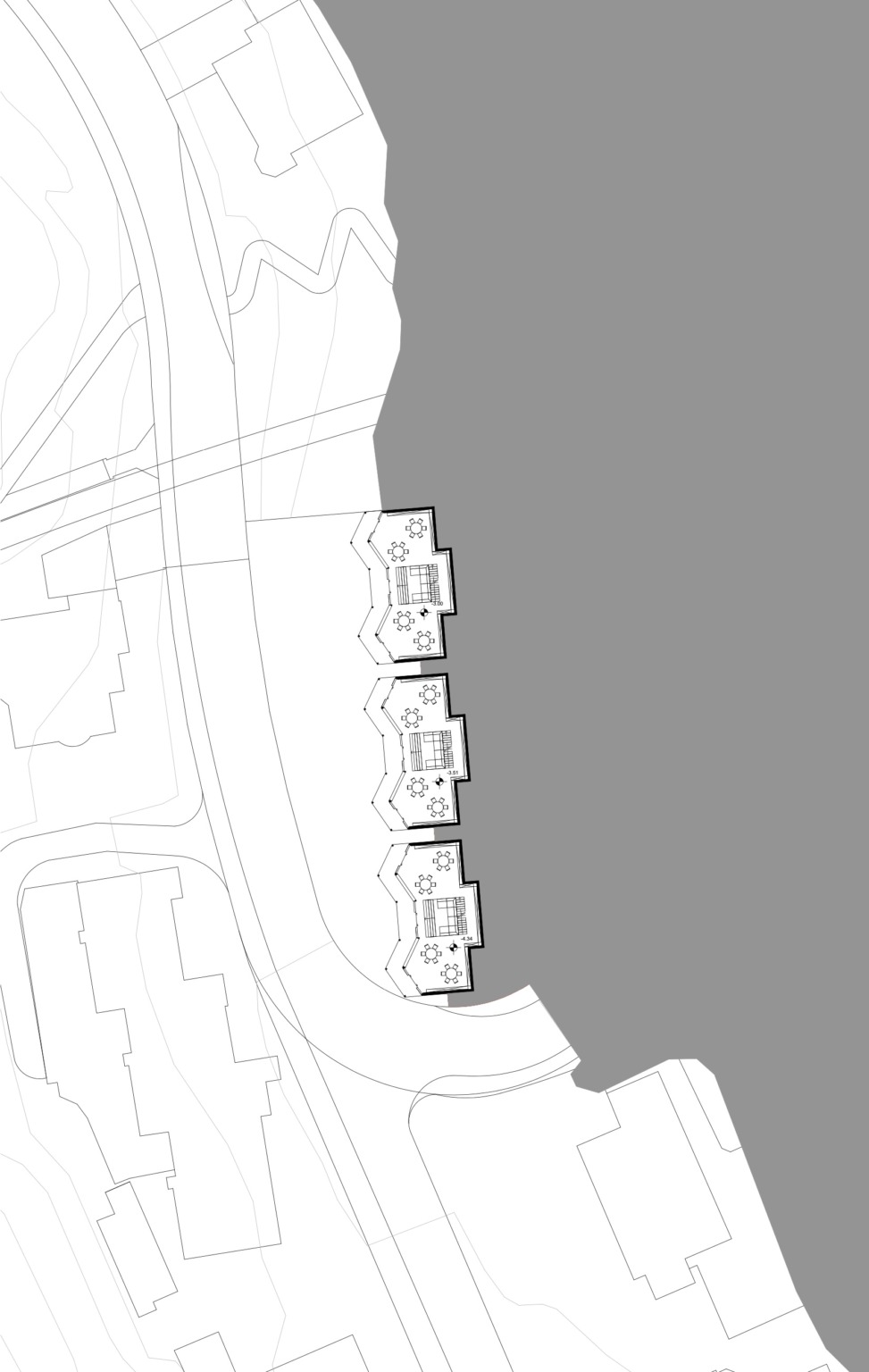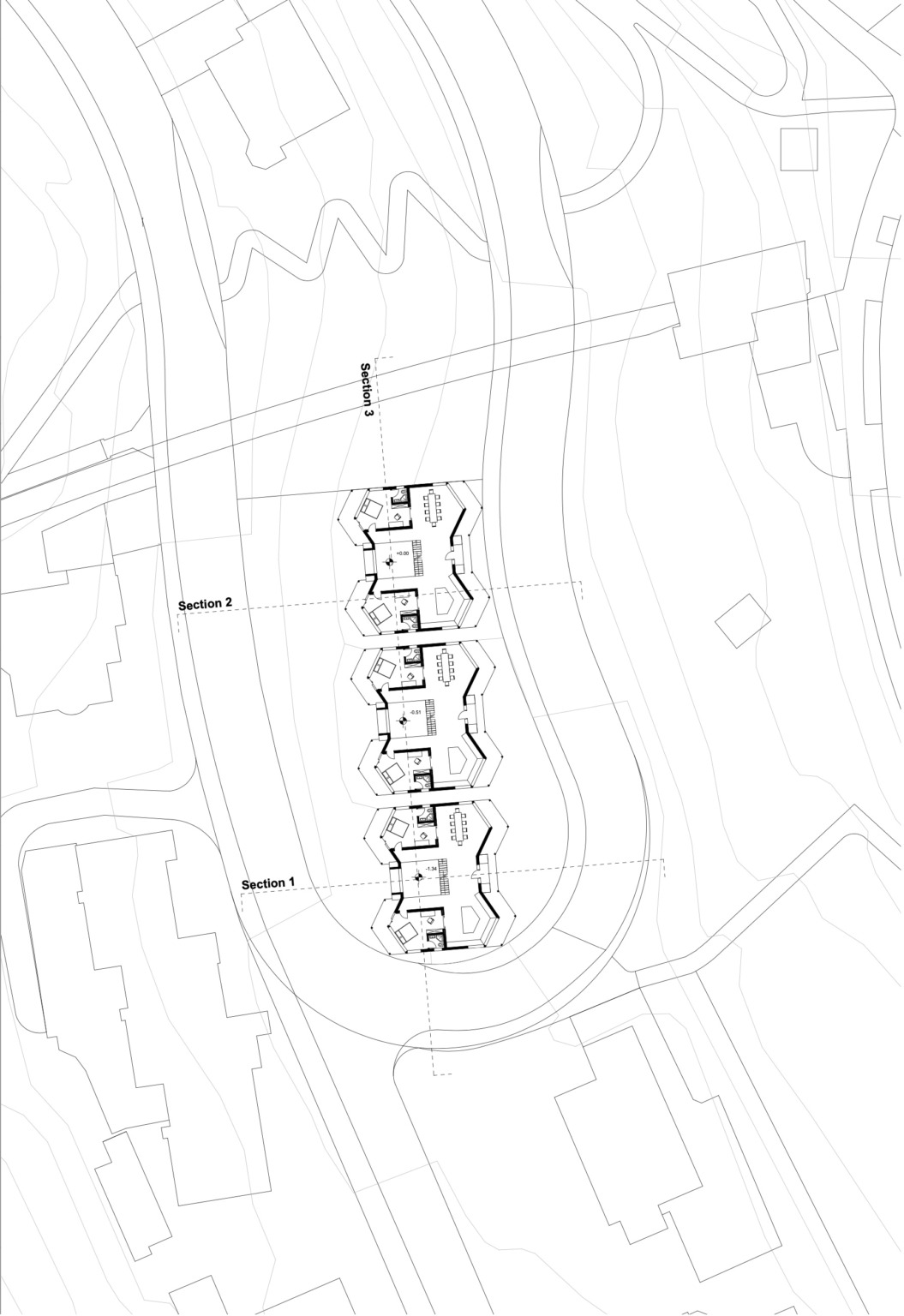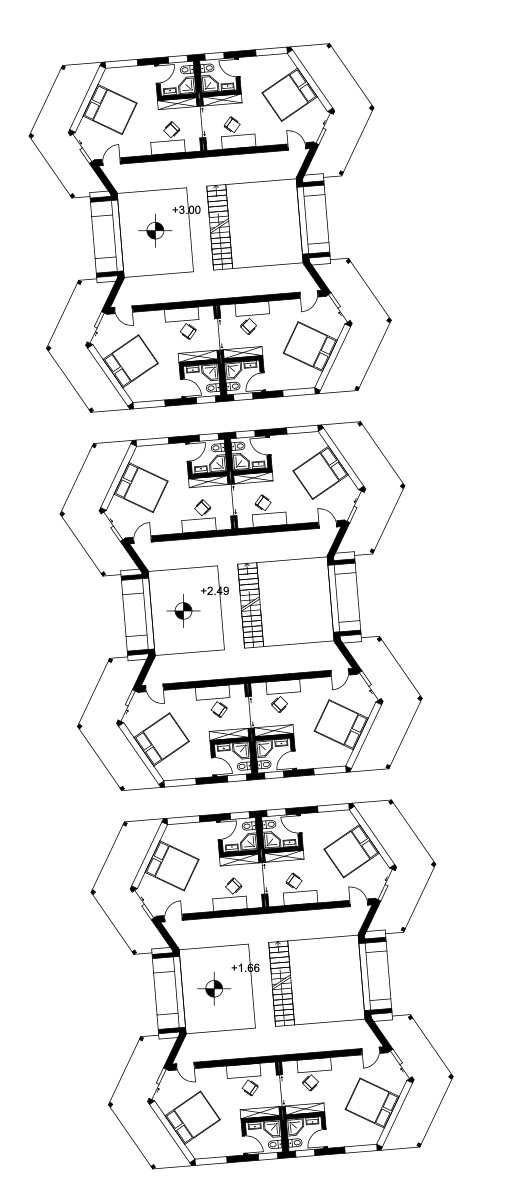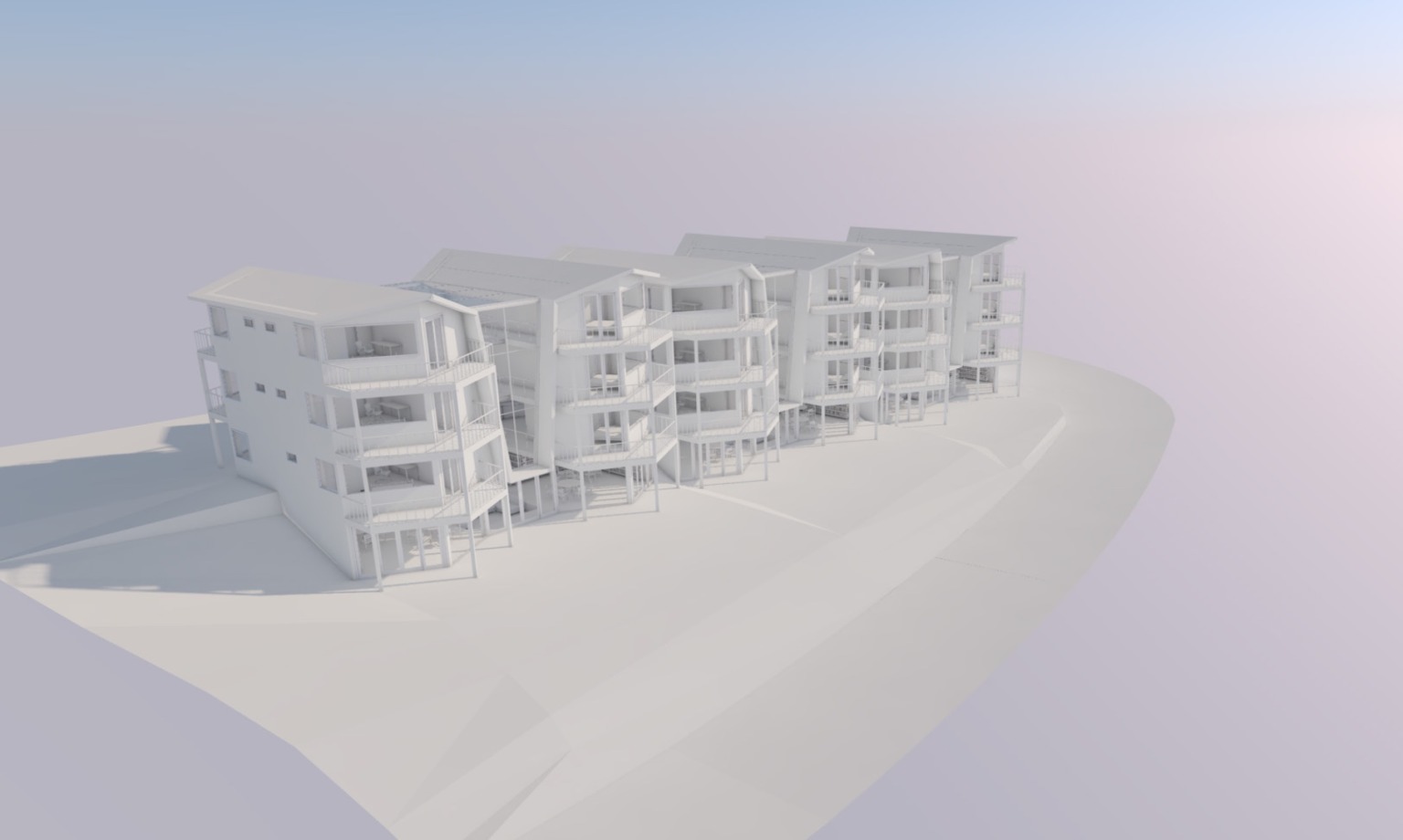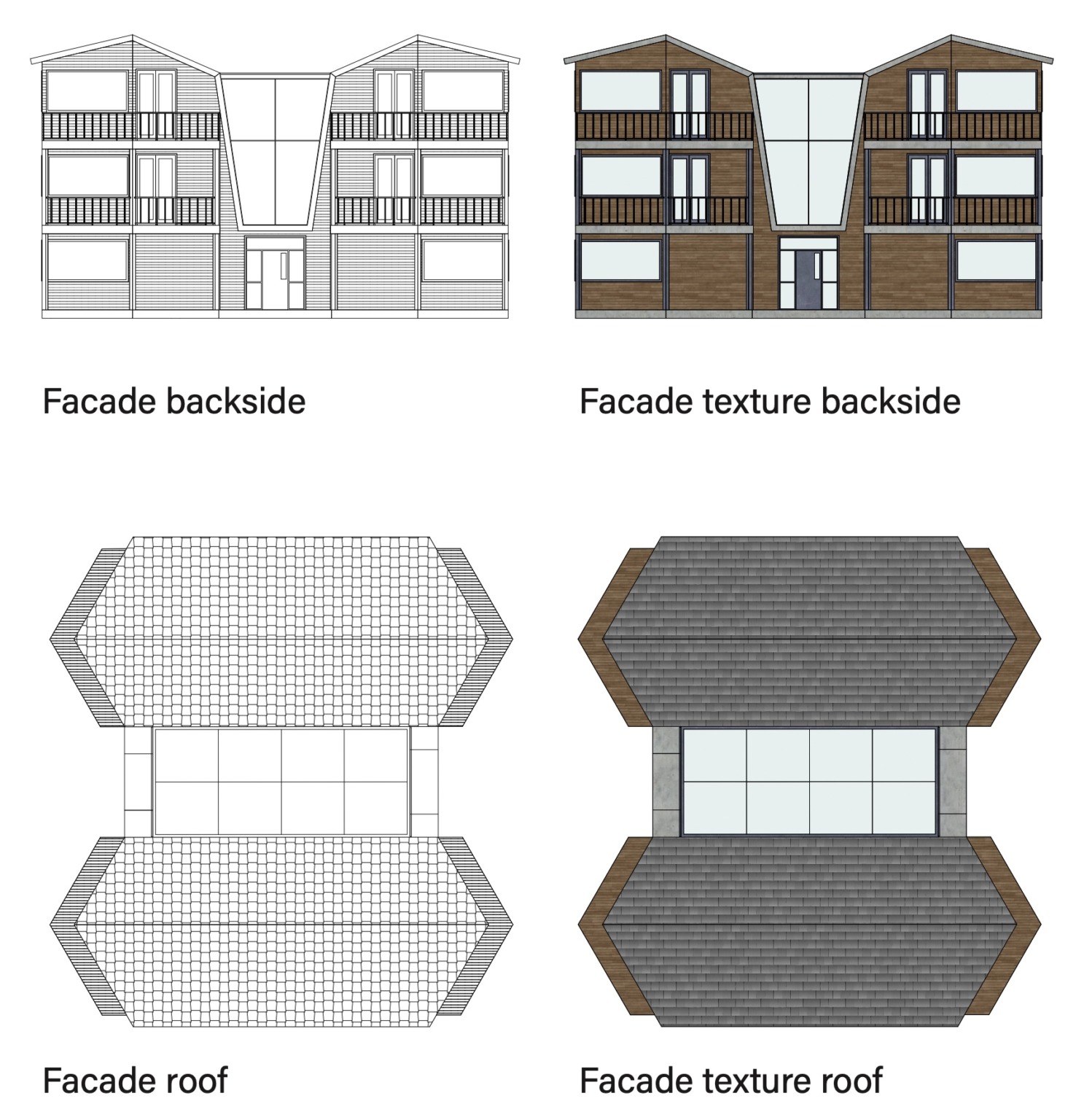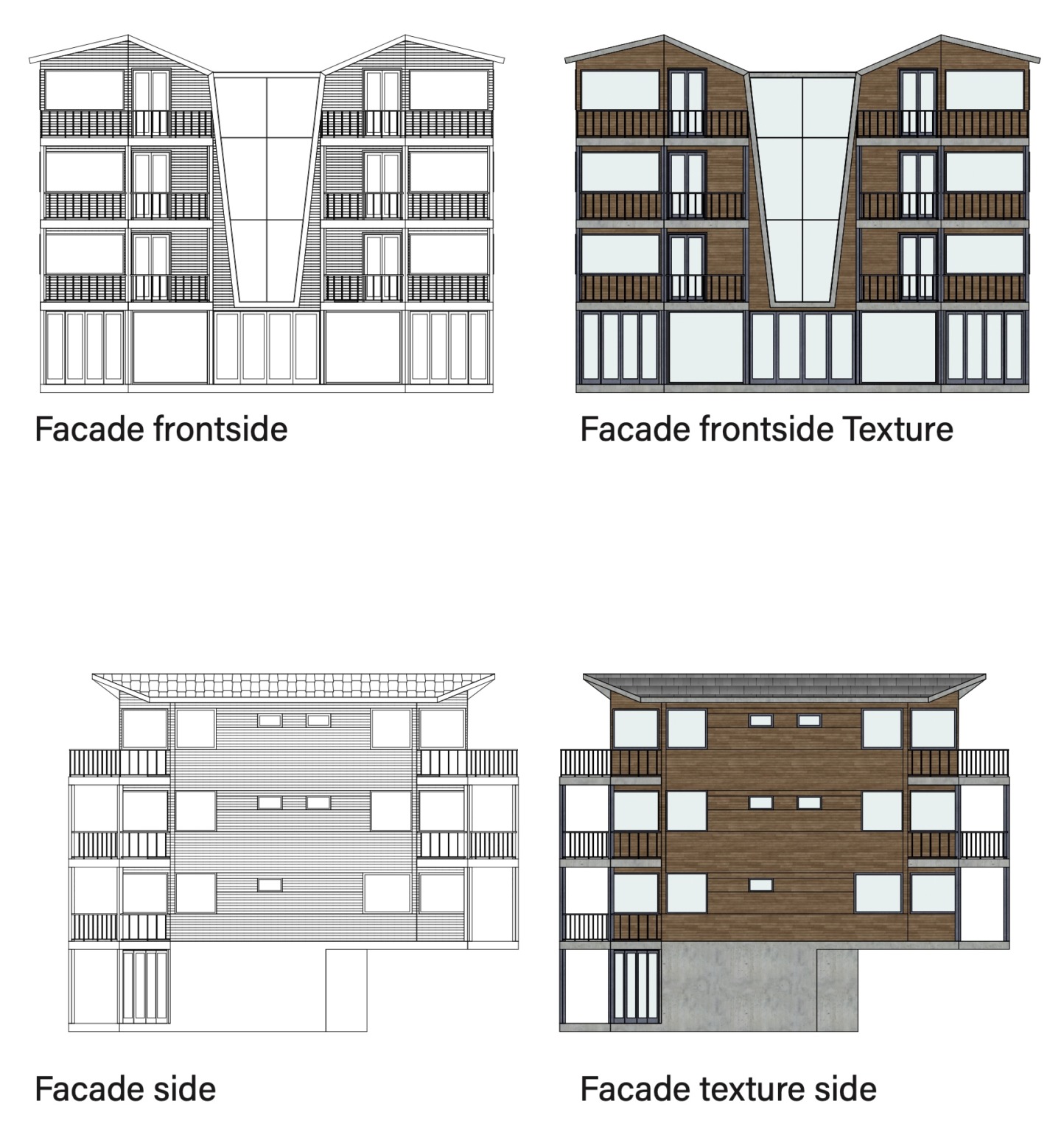 Germaniastrasse, 8006 Zürich
The Justitia is a student housing complex designed for law students. A sym- bol in law is the scale, therefore the front and back eaves are designed to resemble a scale.
There are three buildings on the plot. Each building consists of two parts, between which the staircase is located. This space has a skylight and very large windows to both sides, resulting in a very large light influx. Due to the abundance of sunlight, the lower floors benefit from more light, especially the basement where the library lies.
The houses are built out of concrete with wooden cladding as well as inner insulation. The upper floors are accessible by stairs which are supported with metal beams. The outer building floors are connected through bridges within the glass hall. These bridges are supported by metal beams as well.