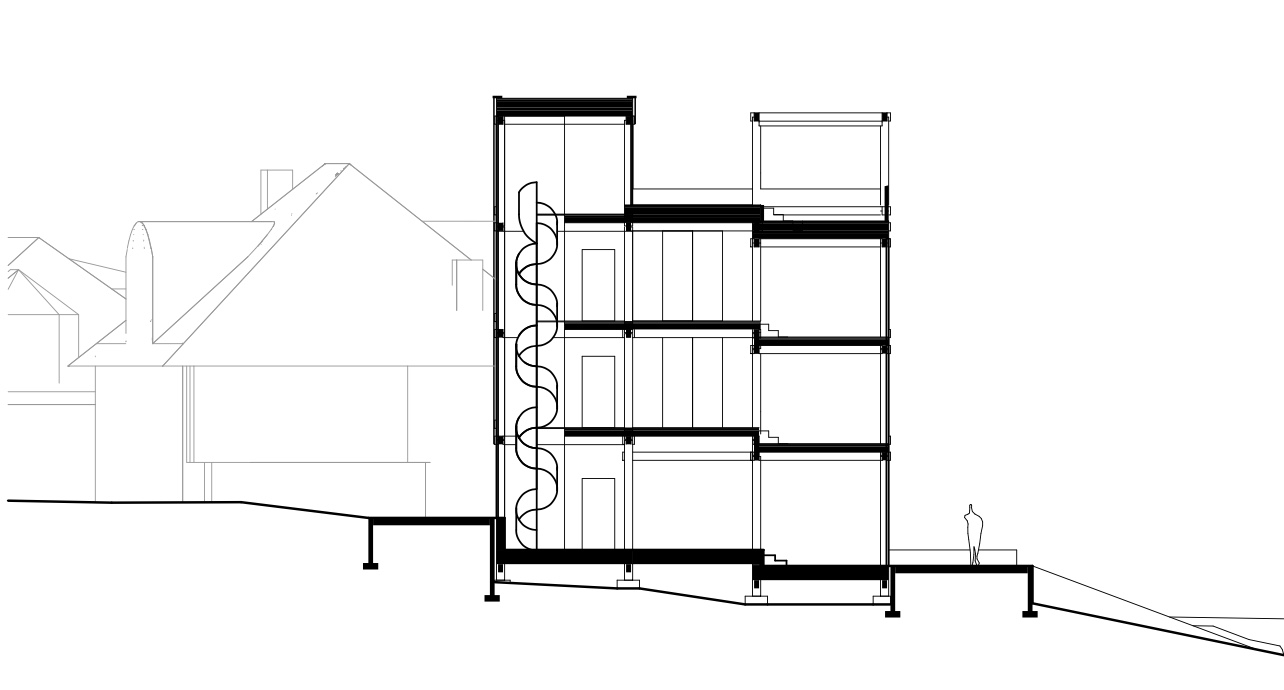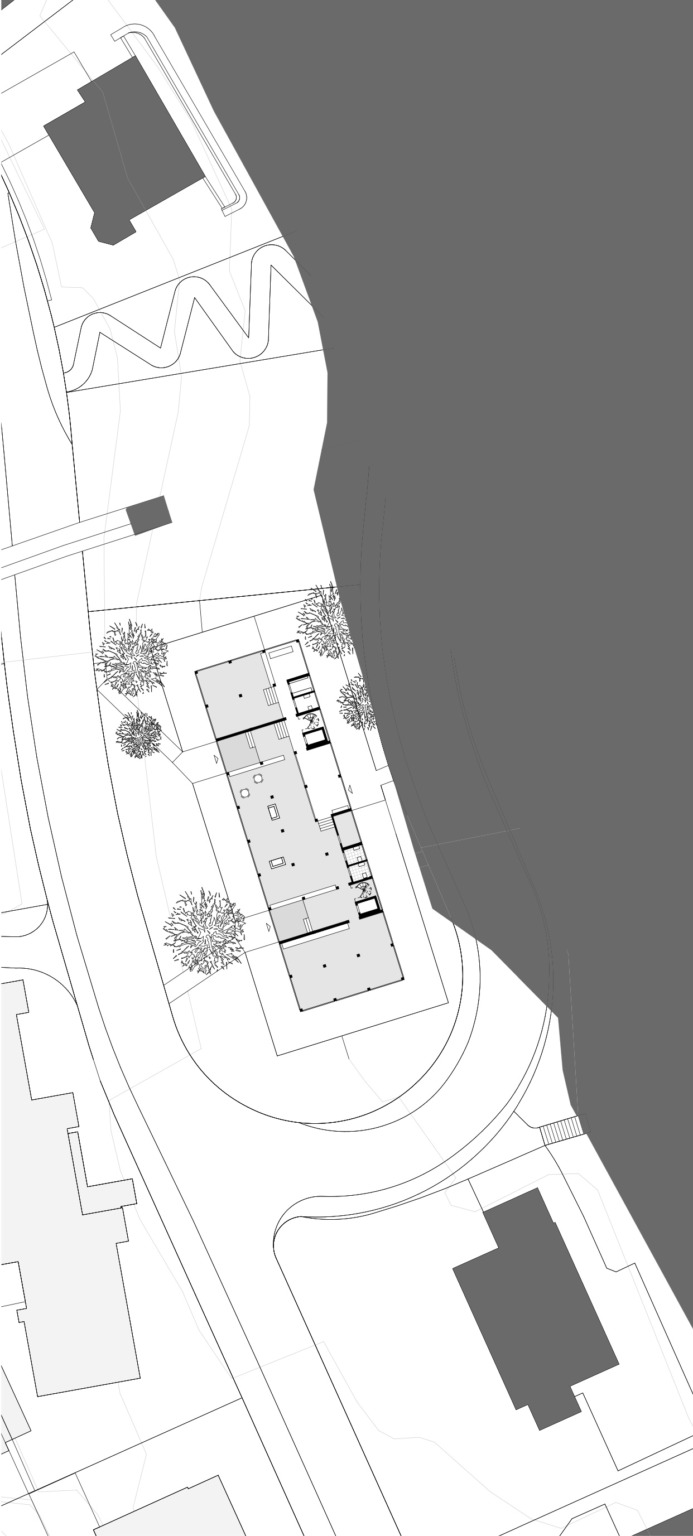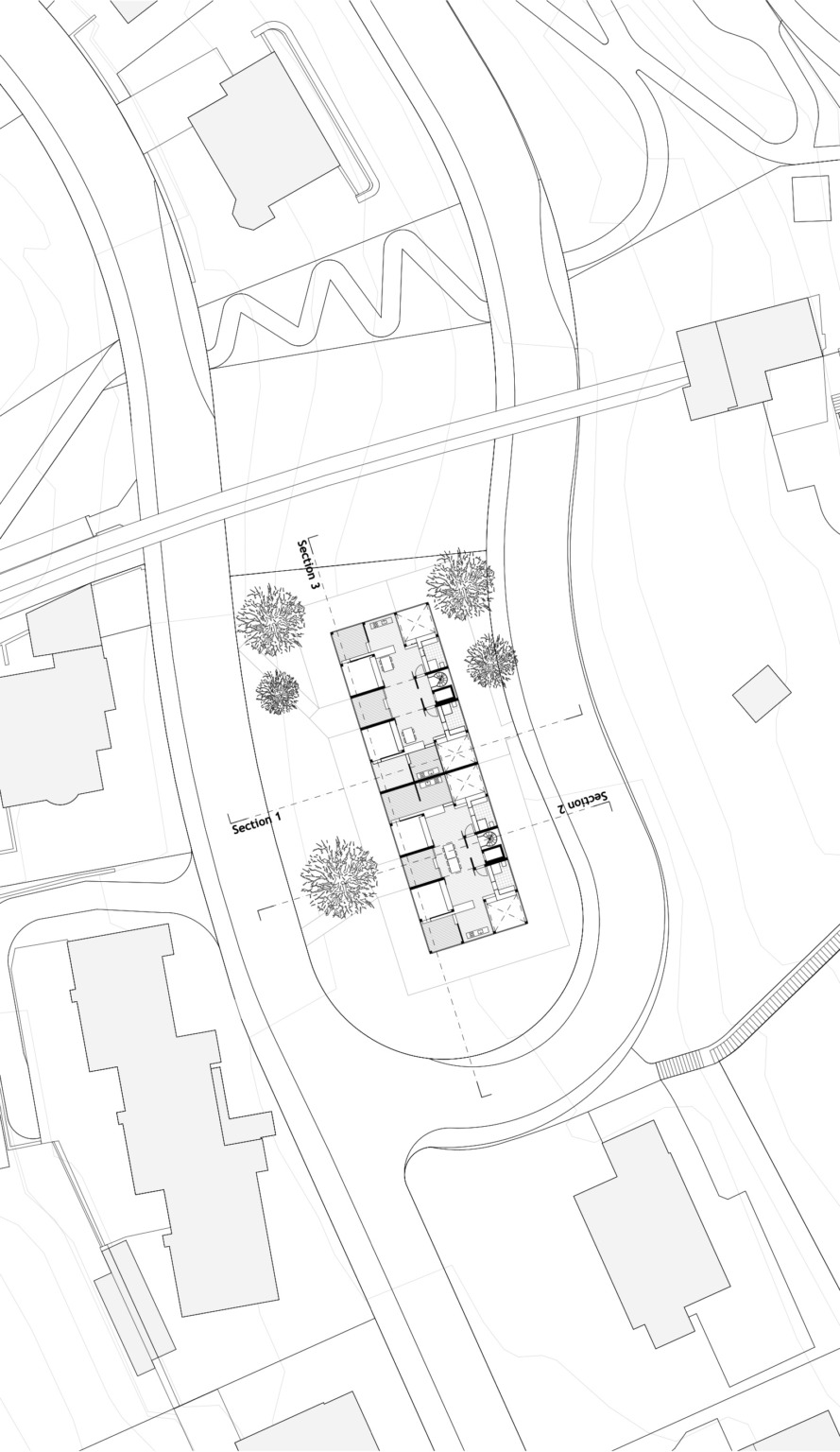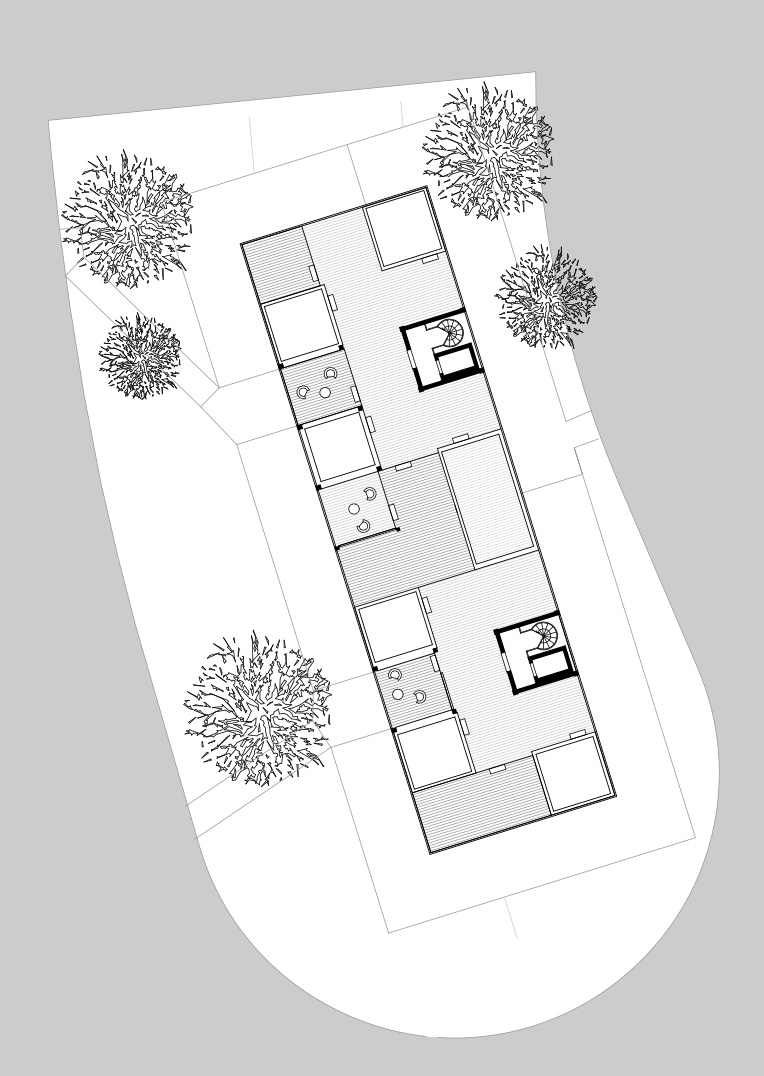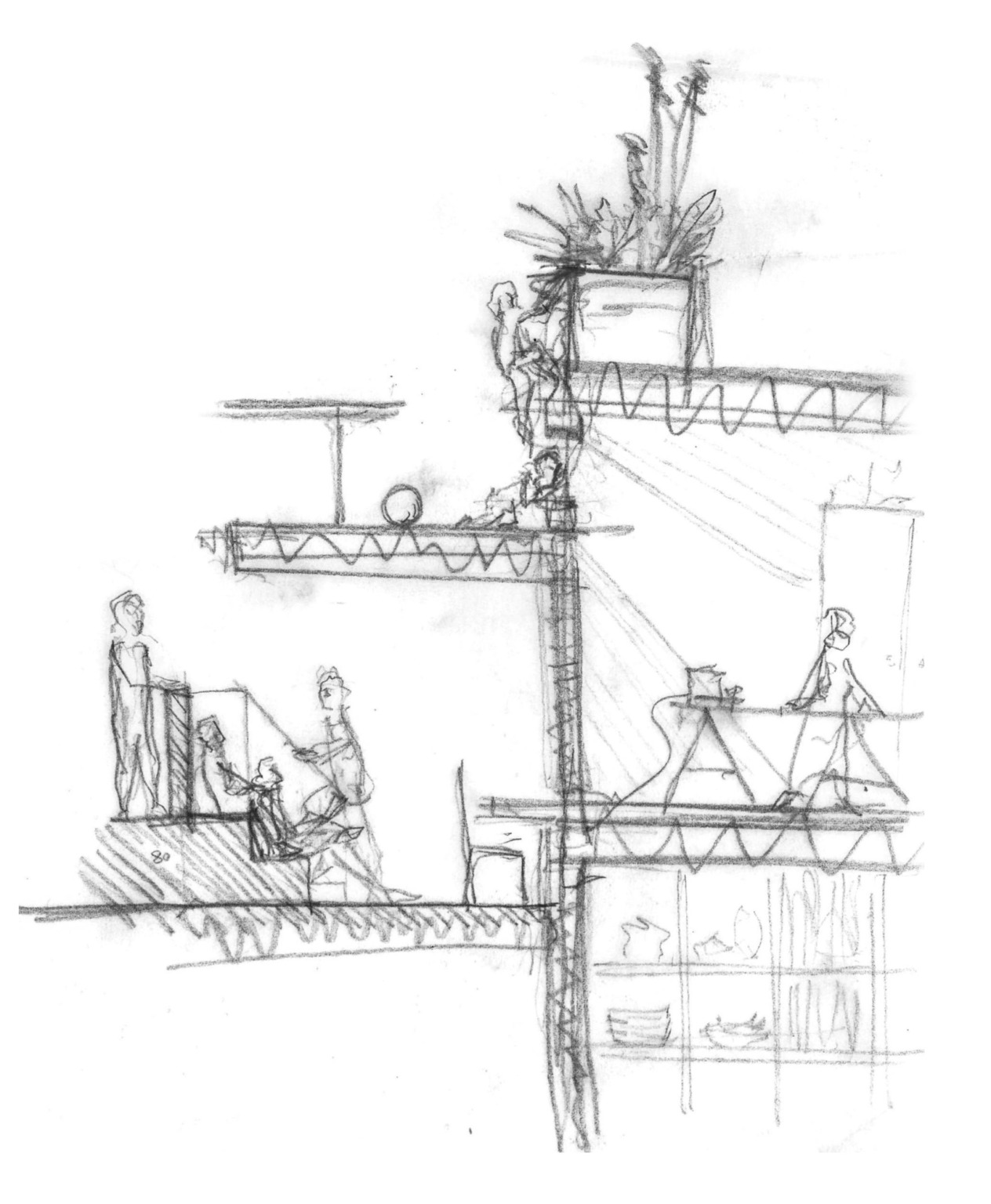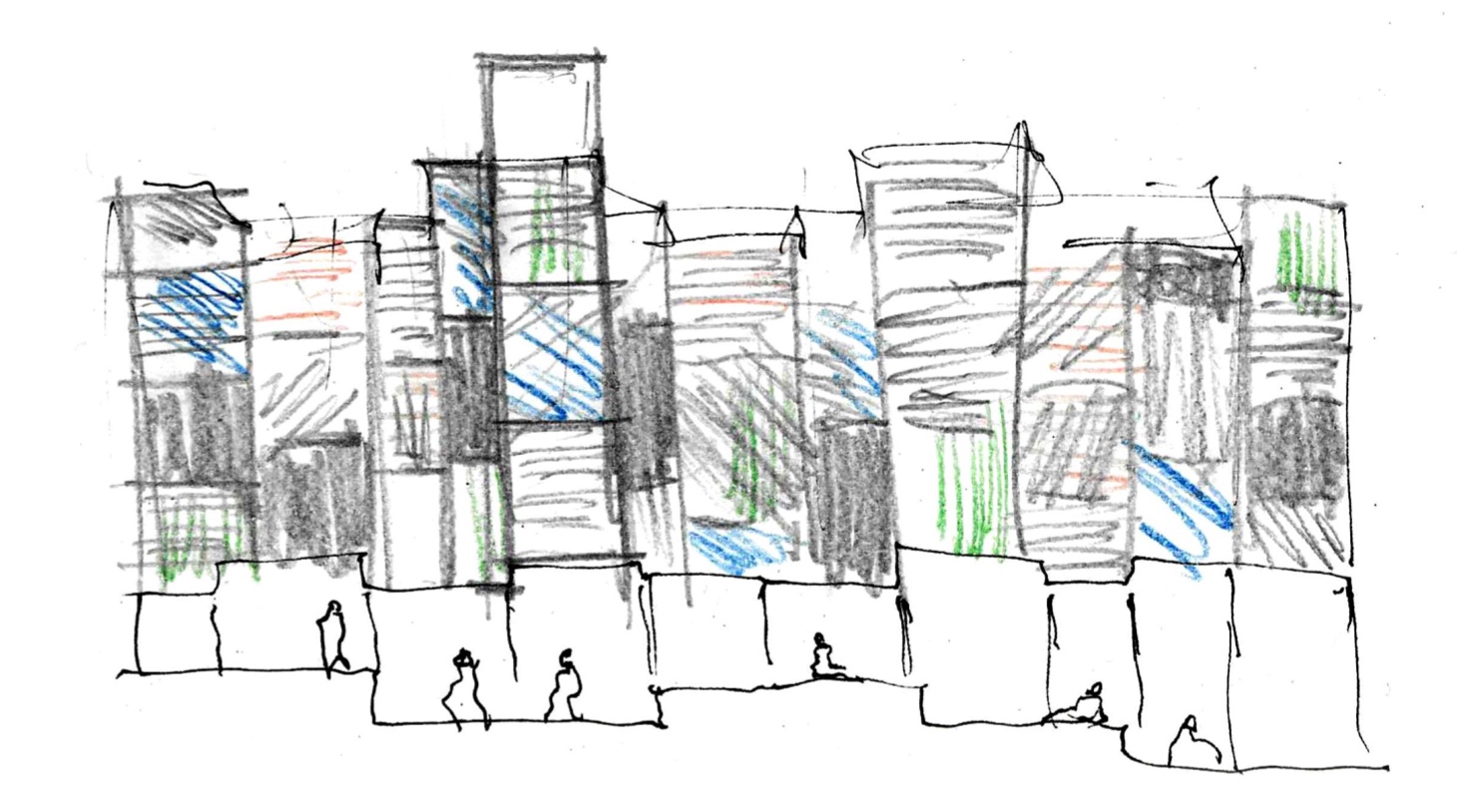 Germaniastrasse, 8006 Zürich
The Riga-Insle is a family housing complex. The project is defined as an island due to the plot's particular situation, surrounded by a single curving street. This principle can also be applied to outdoor spaces.
The building is thought to function as a co-living space between families. The apartments provide small private spaces at a surplus of larger communal spaces.
The ground floor is based on a grid of 3x3m. The floor per story is staggered, as is the terrain. The house is built in a lightweight wooden construction and becomes part of the natural slope, respecting its form.