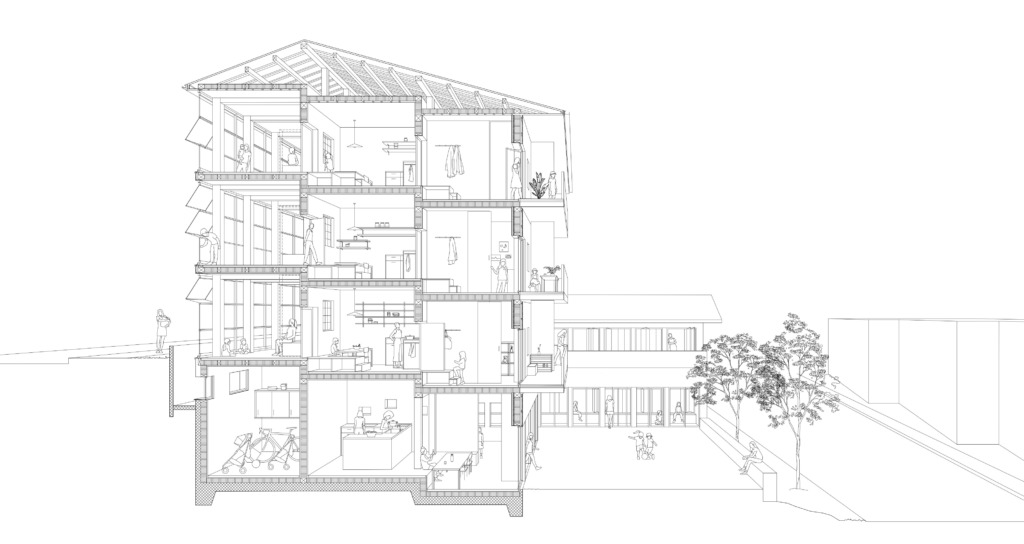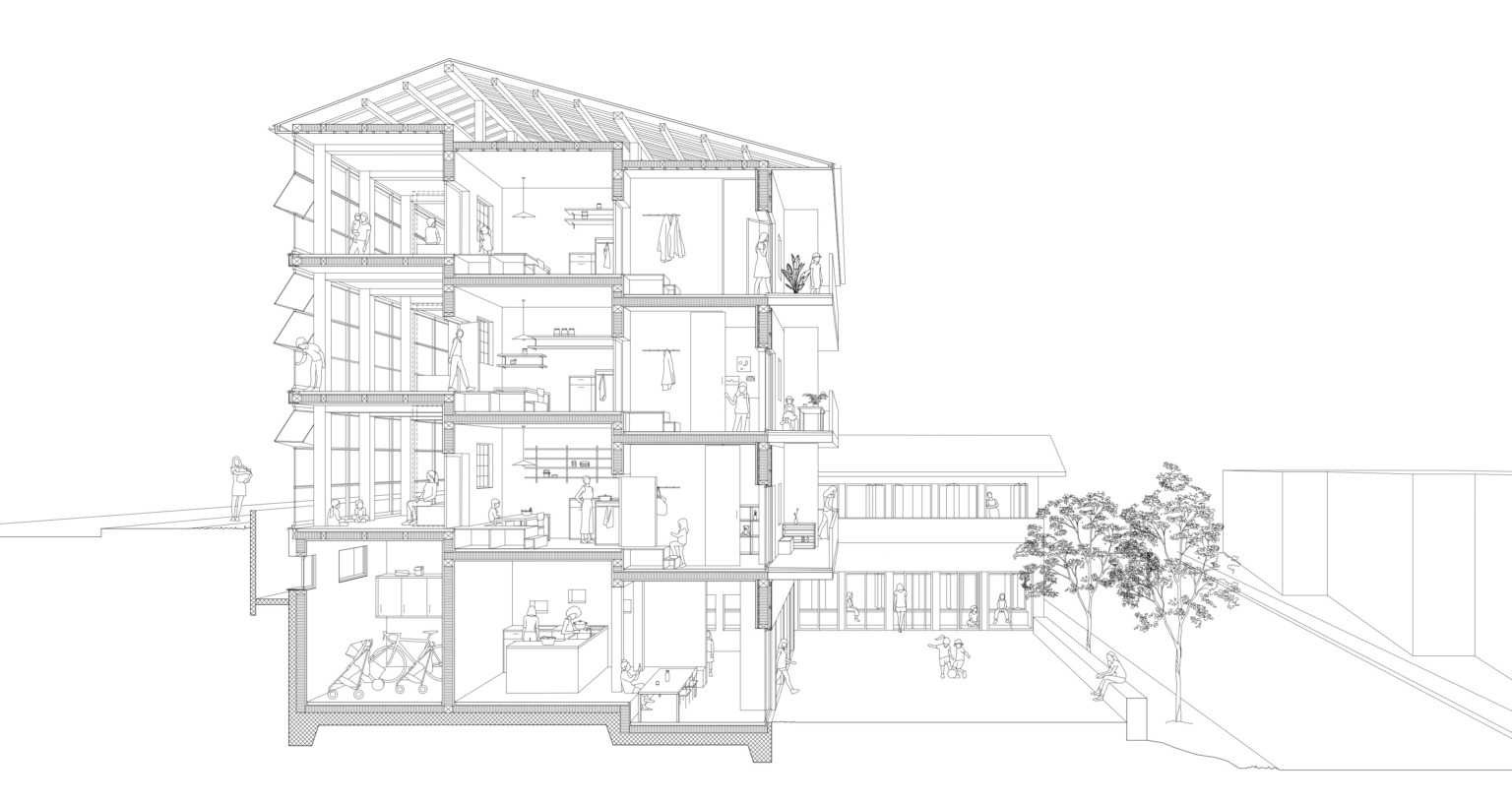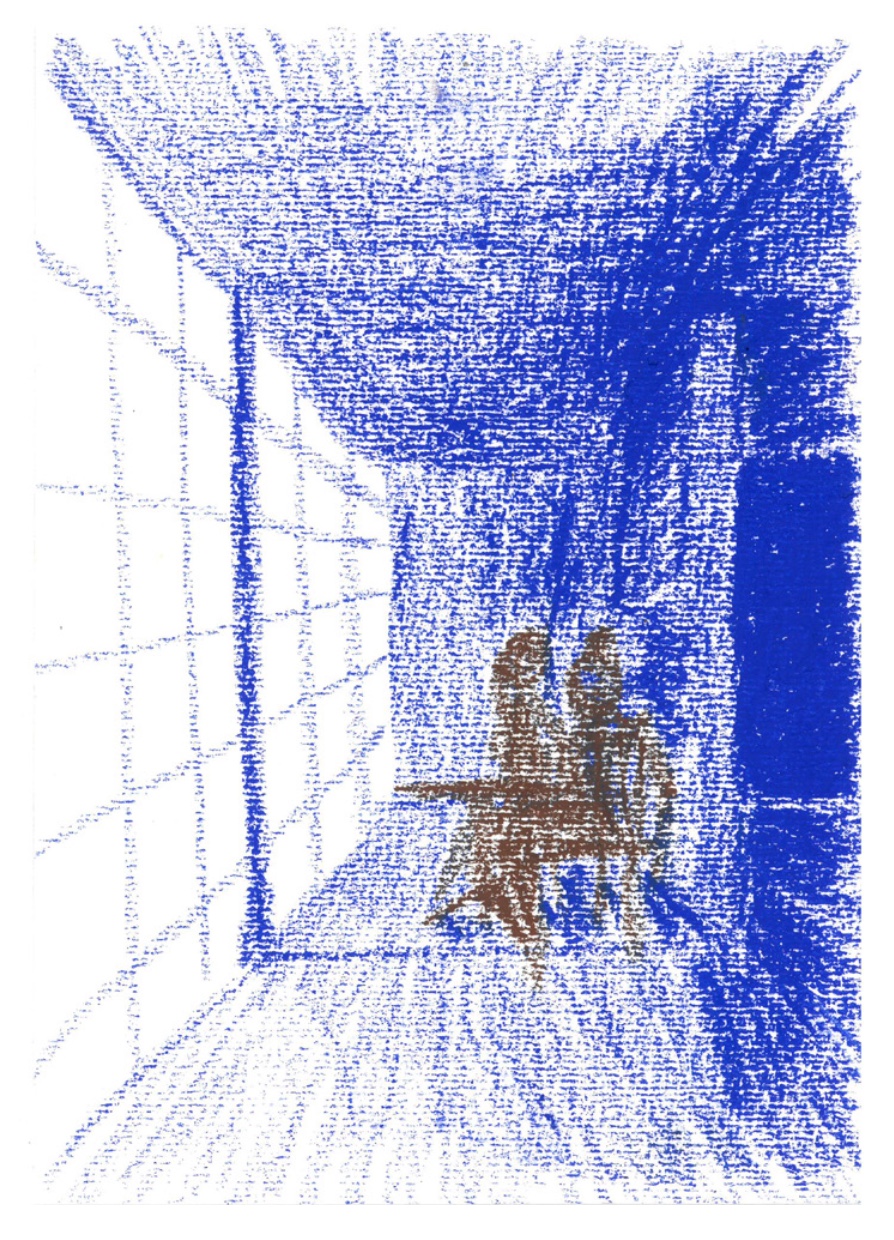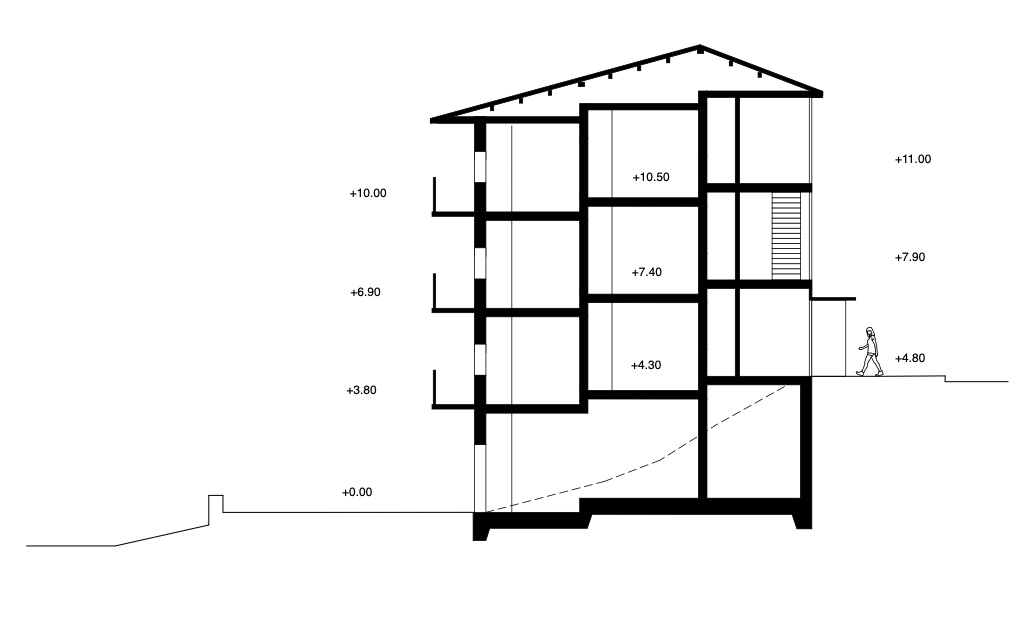 Germaniastrasse, 8006 Zürich
This women's house for young women and their children in the calm neighbourhood near Rigiblick station creates a safe home to live daily life and support each other throughout the community.
Rather small apartments are compensated by spacious communal spaces. Reacting to the different needs of the inhabitants, the upper living floors are organised in a succession of privacy expressed through a change in level. The shared kitchen and living room in the basement open up to a yard with folding doors offering a flexible place of gathering.
The women's house and the smaller kindergarten form together an L shape opening up to the city and creating a yard in between. One staircase connects the three living floors and the basement. The aligned apartments in the upper floors share a loggia space in front of their entrances which can be transformed by opening the window facade.