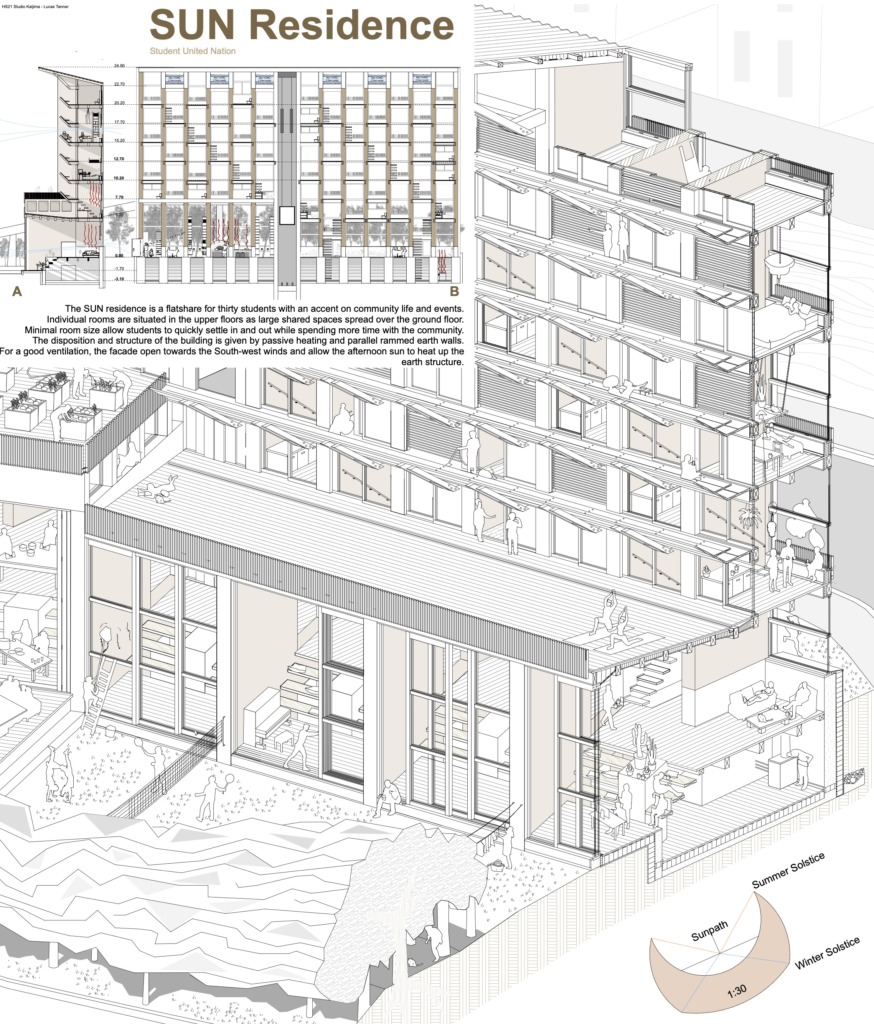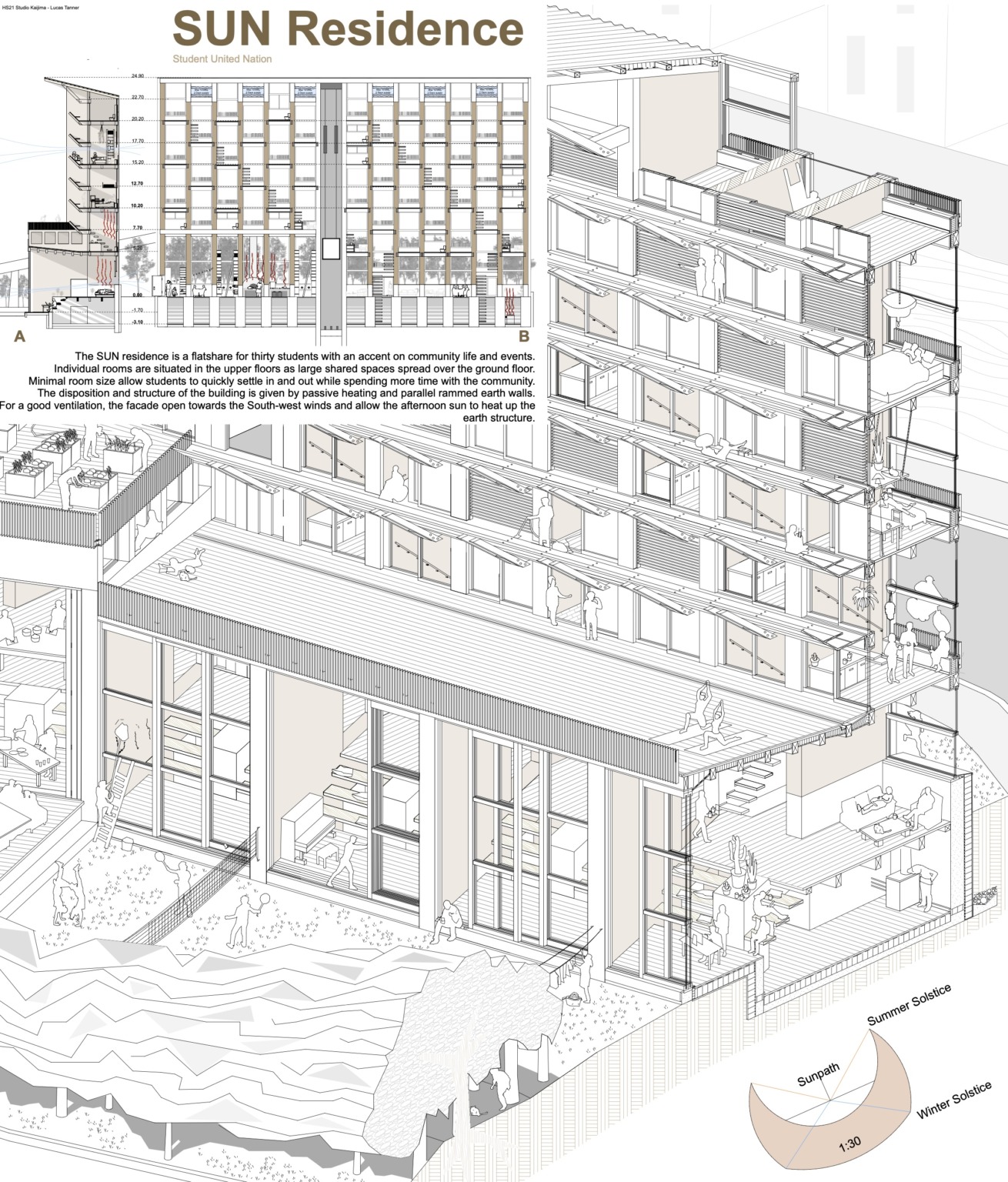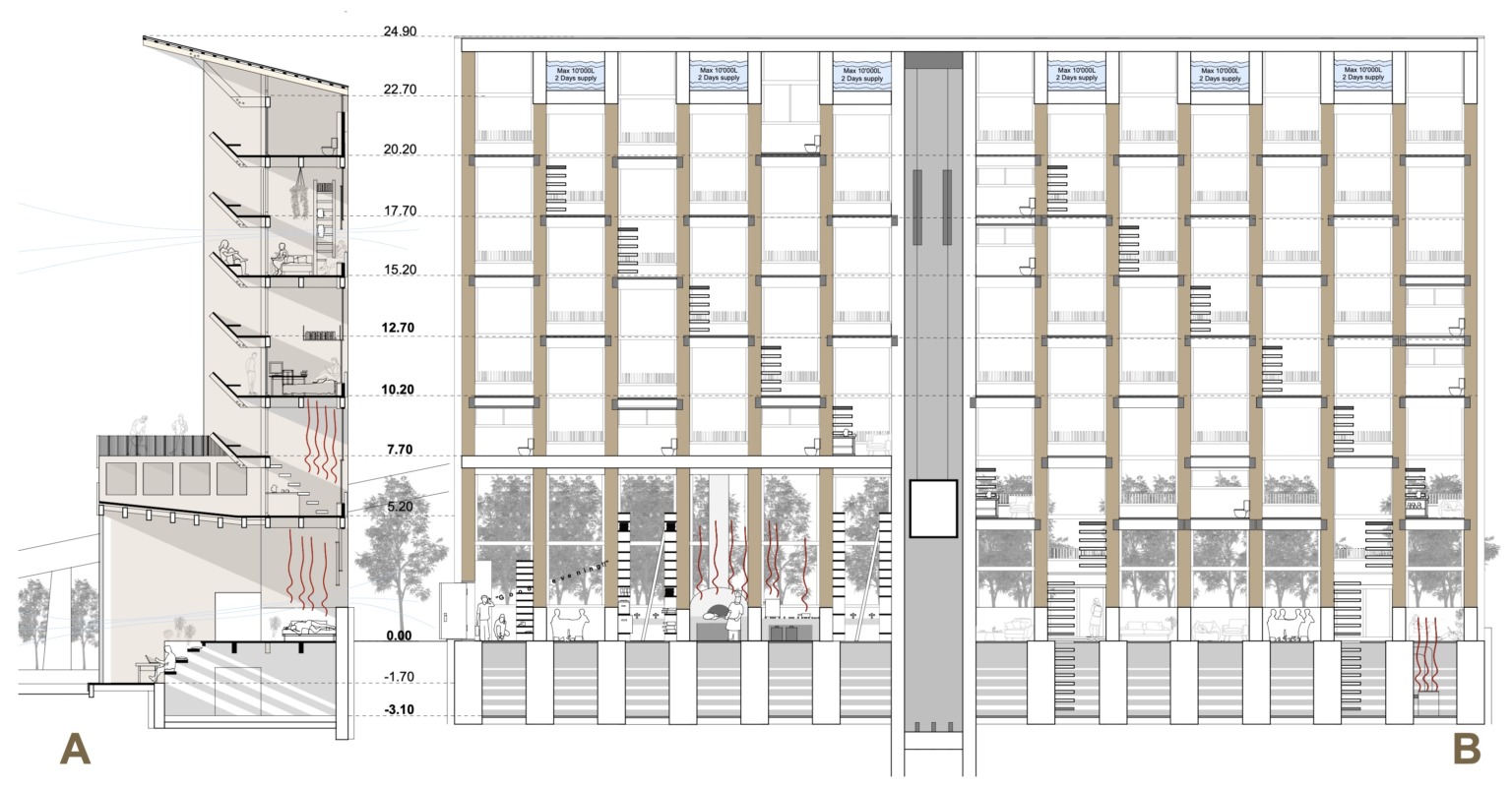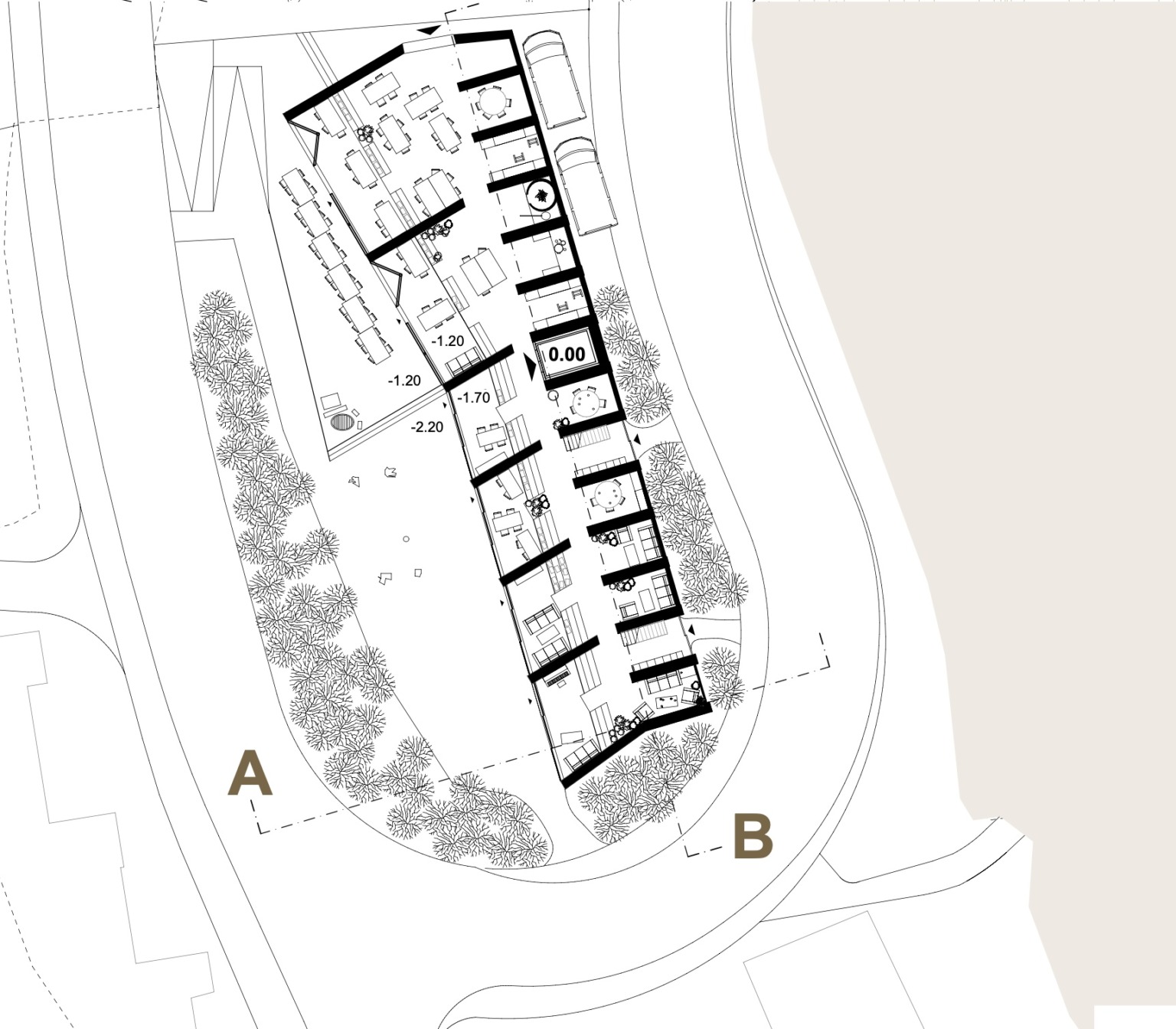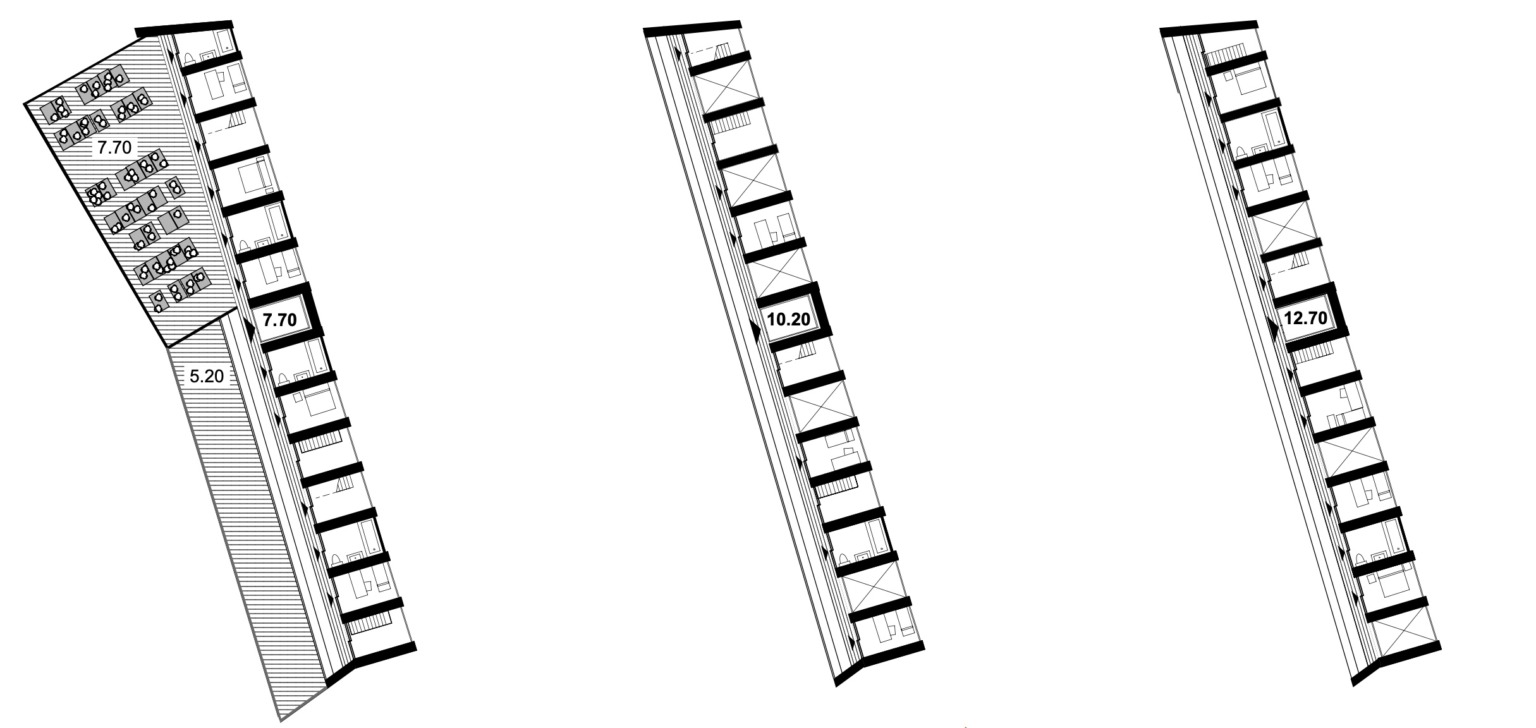 Germaniastrasse, 8006 Zürich
The Sun residence is a flat-sharing project for thirty students with an accent on community life and events.
Individual rooms are situated on the upper floors as large shared spaces spread over the ground floor. Minimal room size allow students to quickly settle in and out while spending more time with the community.
The disposition and structure of the building are given by passive heating and parallel rammed earth walls. For good ventilation, the facade opens towards the South-west winds and allow the afternoon sun to heat up the earth structure.