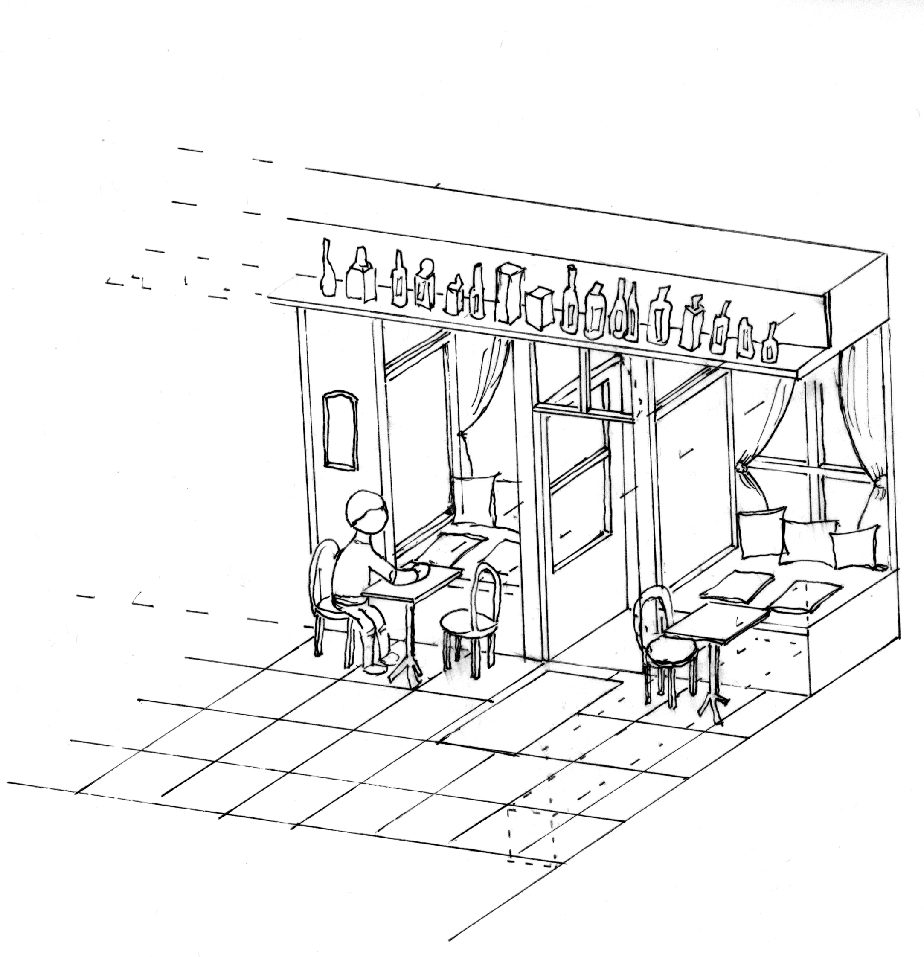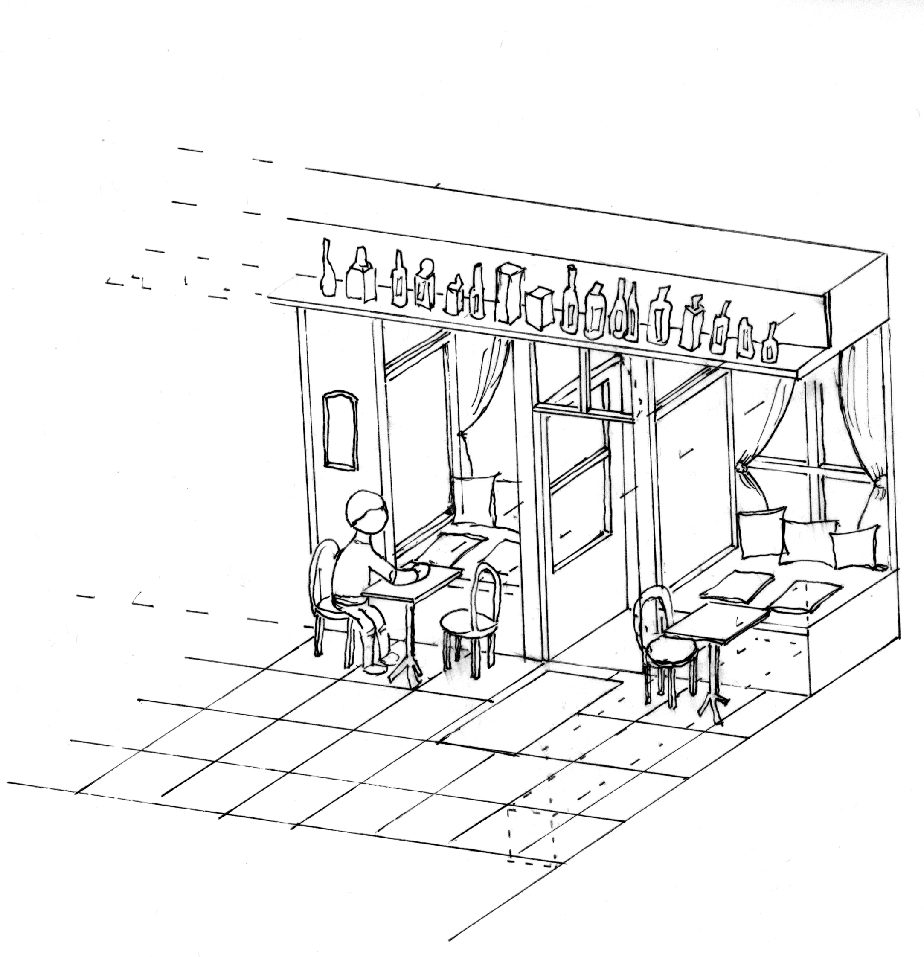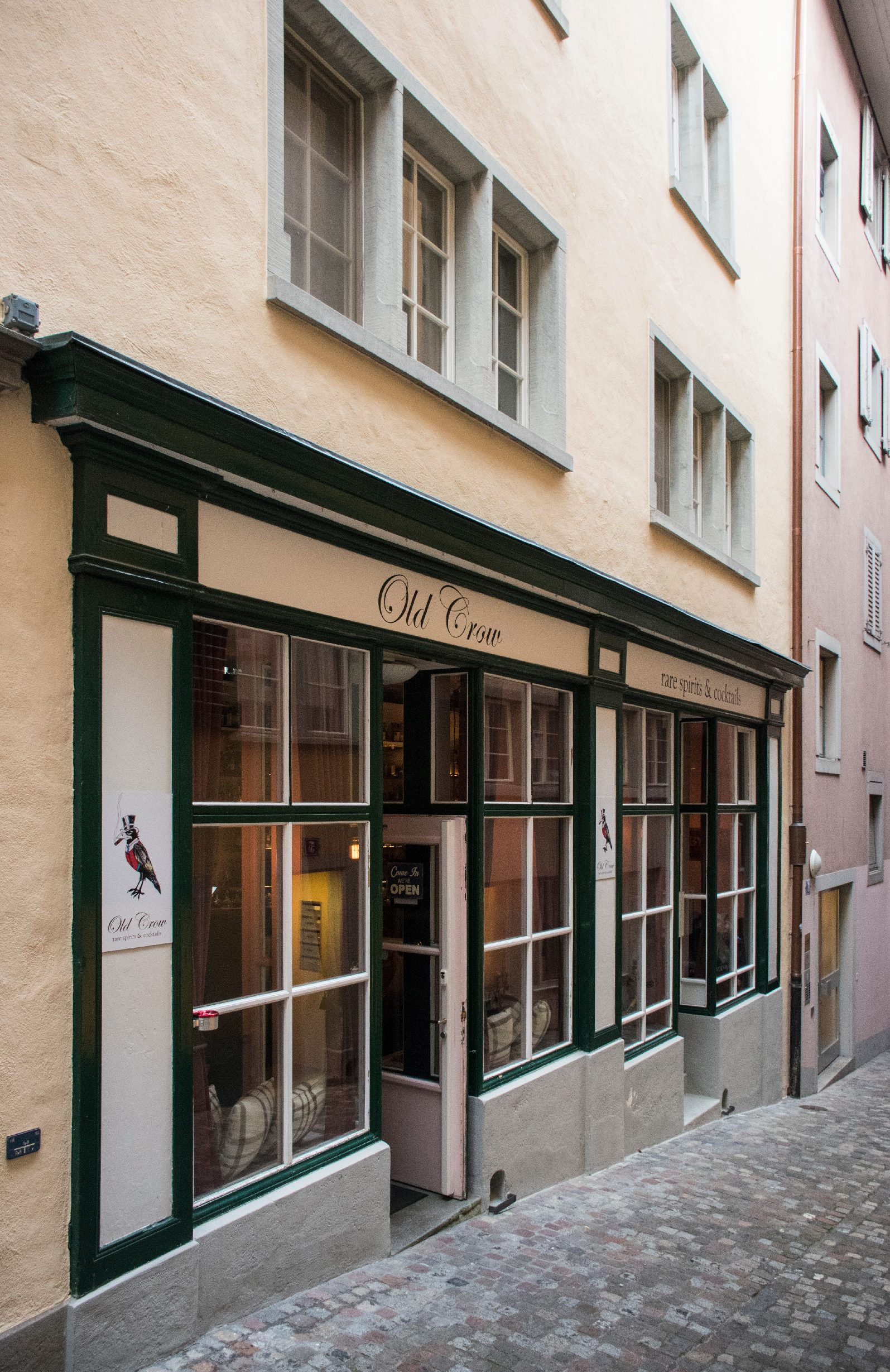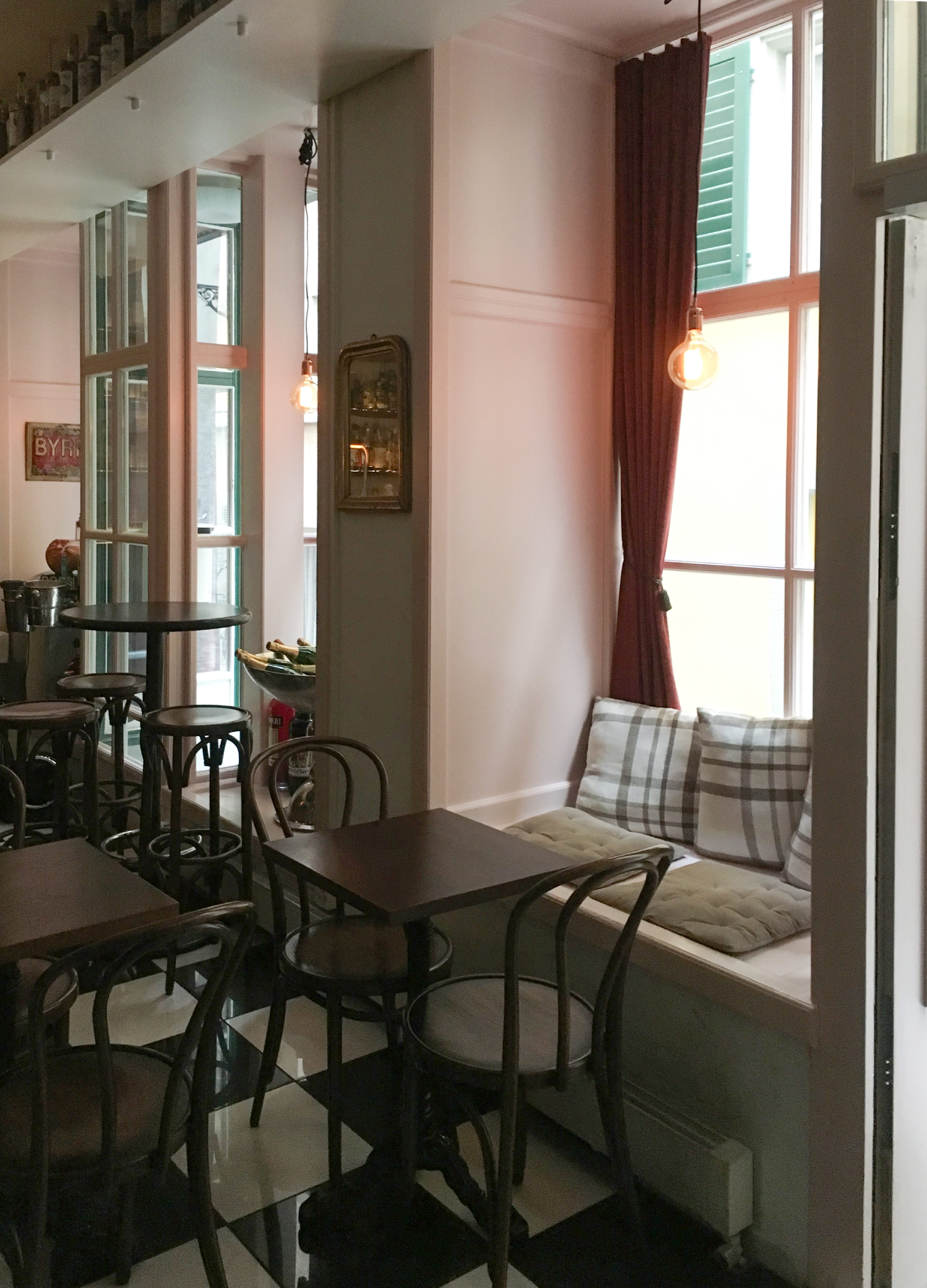 Old Crow - Rare Spirit and Cocktail Niederdorf, Zürich
These street windows creates several niches that are used either for sitting and filled with cushions, or for putting objects in display. It creates also two niches from the exterior for the entrance.
The interior of the bar is quit introvert and is protected from the inside with heavy curtains. the windows cannot be opened.