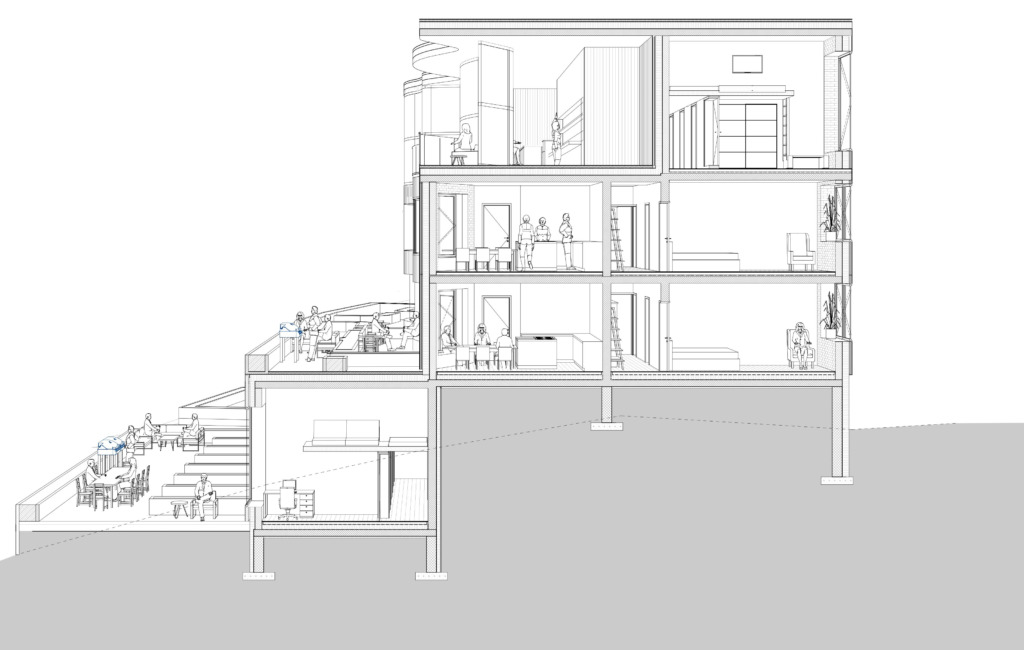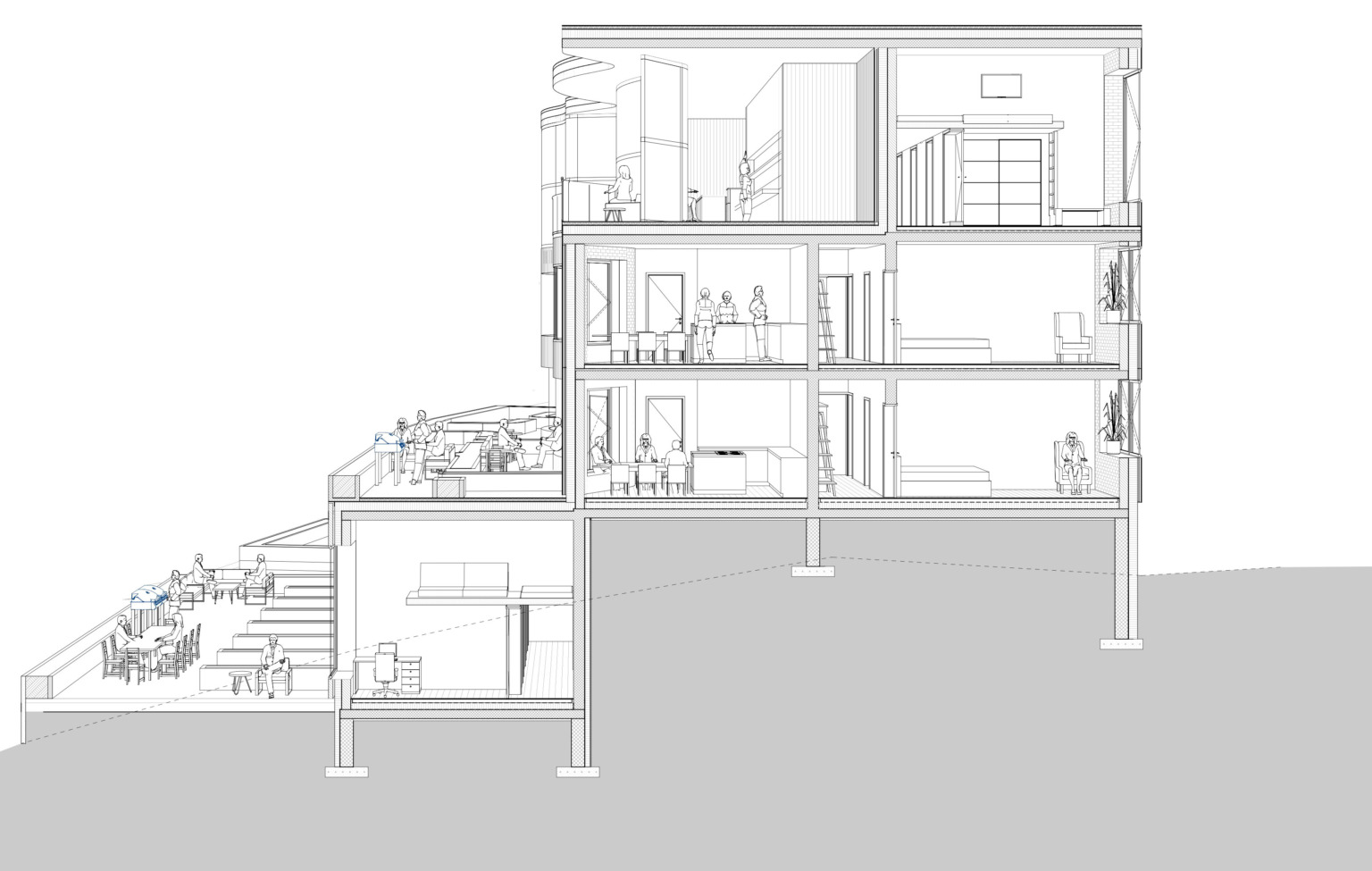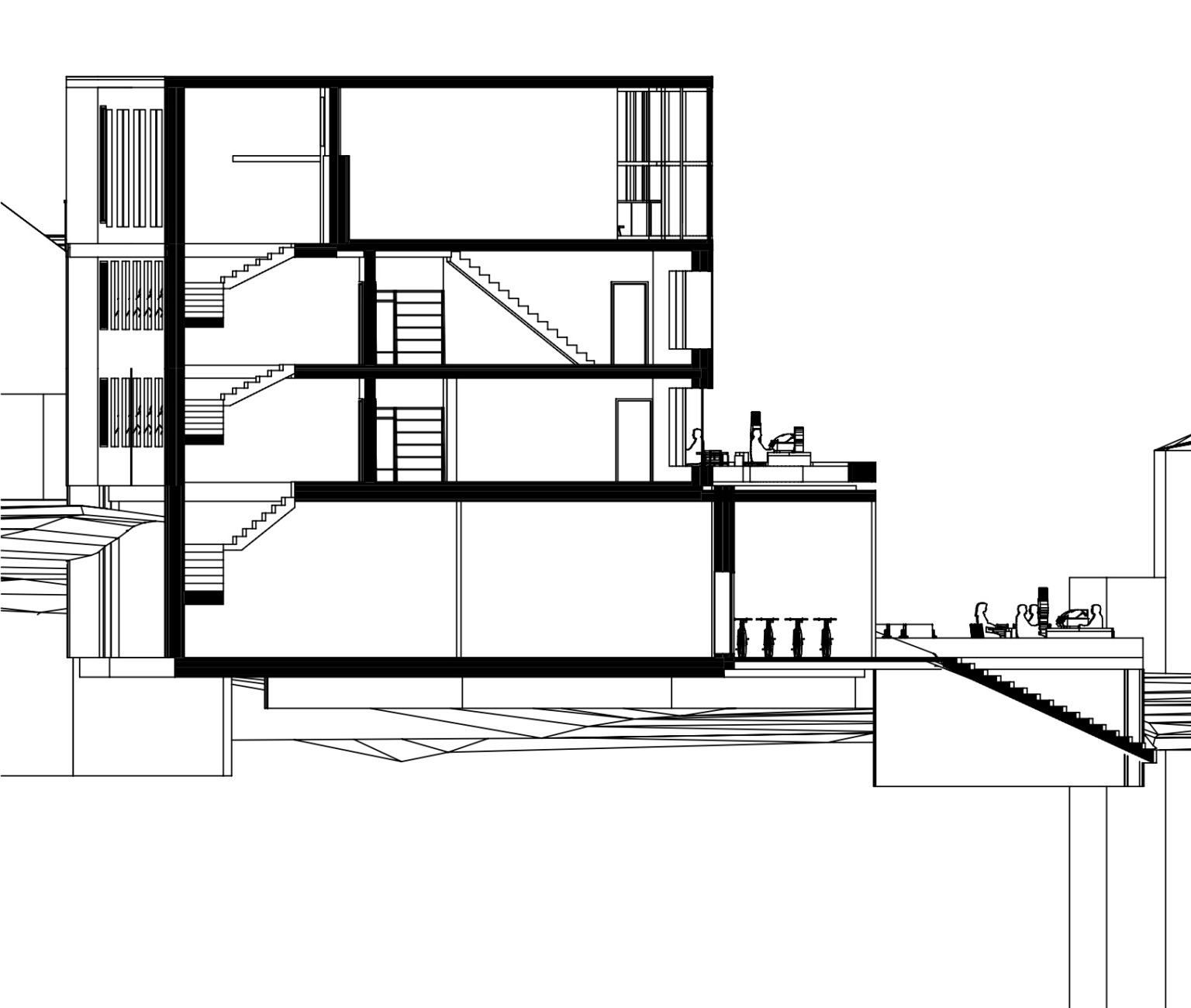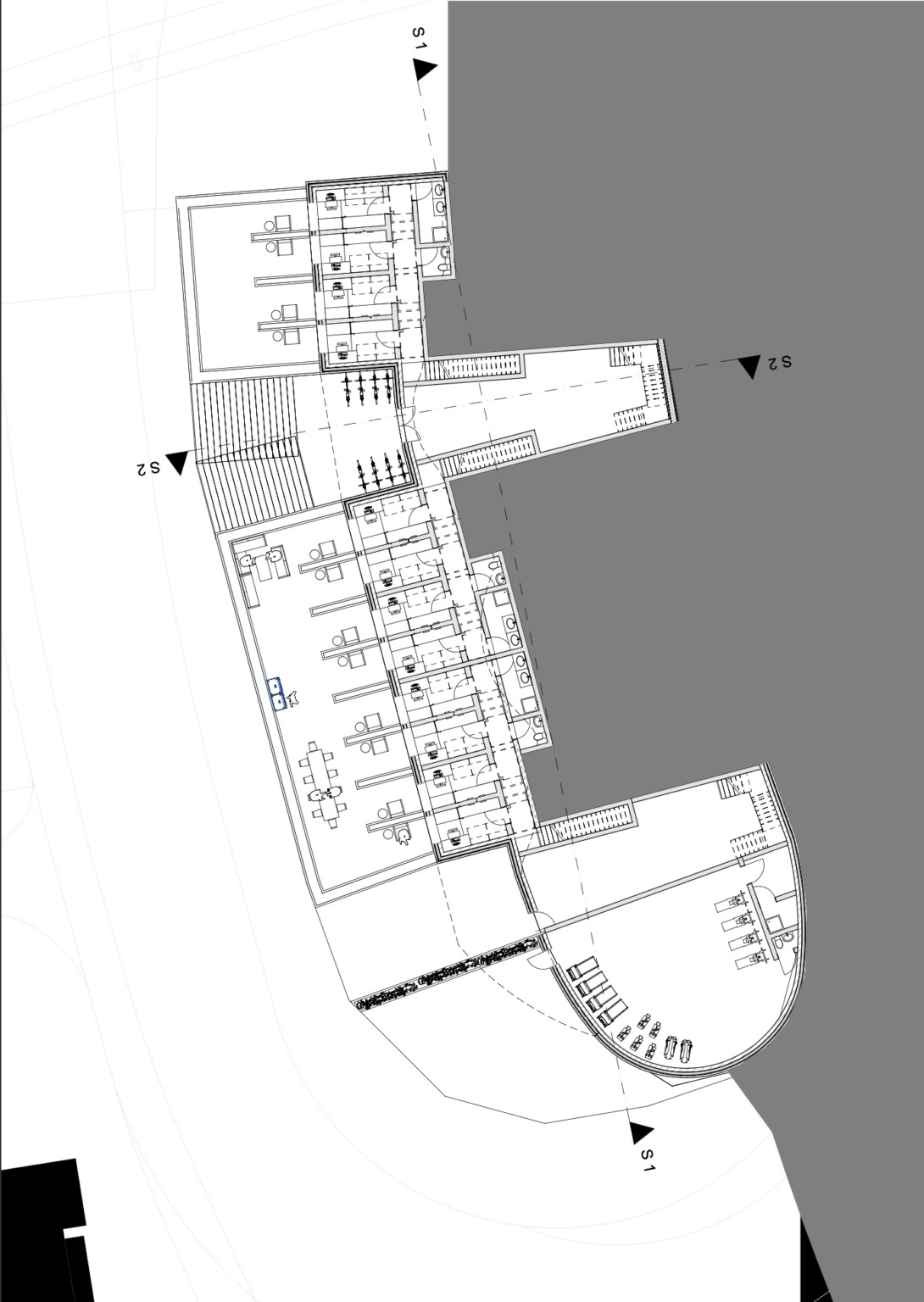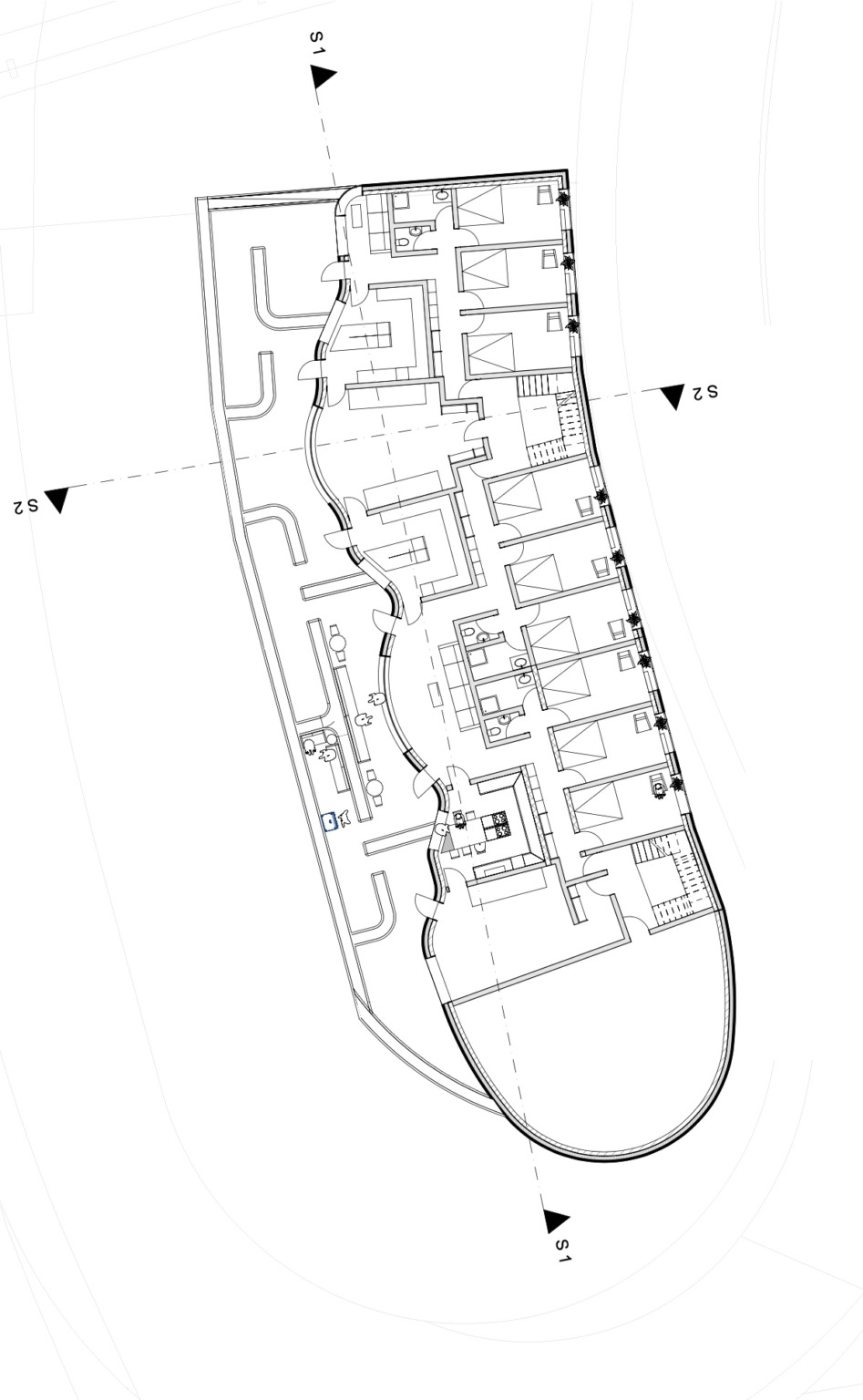 Germaniastrasse, 8006 Zürich
The Wave is a housing complex that creates a symbiosis between students and senior citizens with well-connected rooms and interesting common spaces.
The layout takes advantage of the students' mobility to create budget-friendly rooms that save space for senior citizens. This allows senior citizens to enjoy more and better accessible private spaces. As opposed to the rectangular private spaces, common areas are devised organically to enable an exciting environment that fosters interactions.
The wavy form of the facade has multiple benefits; it maximises the usage, creates more dynamic, exciting, comfortable and inclusive common areas, while it allows a better and more vast view. The large windows in combination with the high thermal mass of the brick and concrete structure enable passive heating.