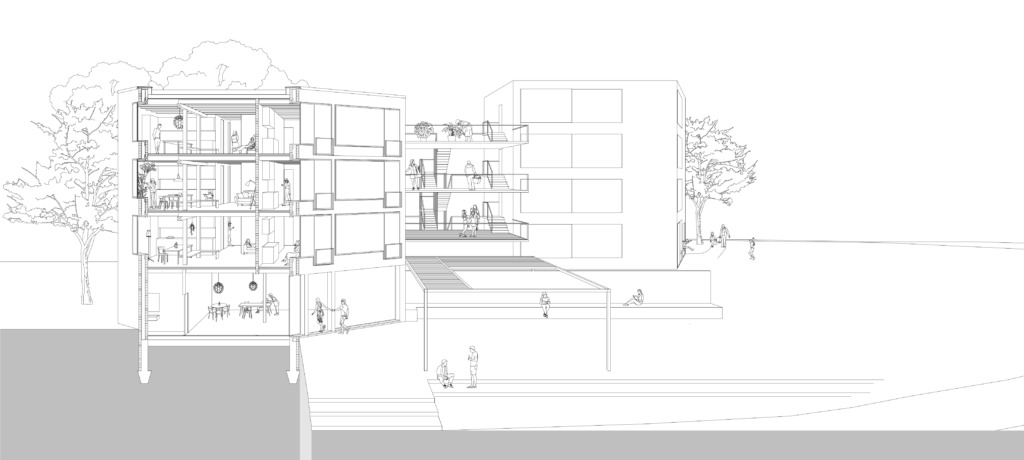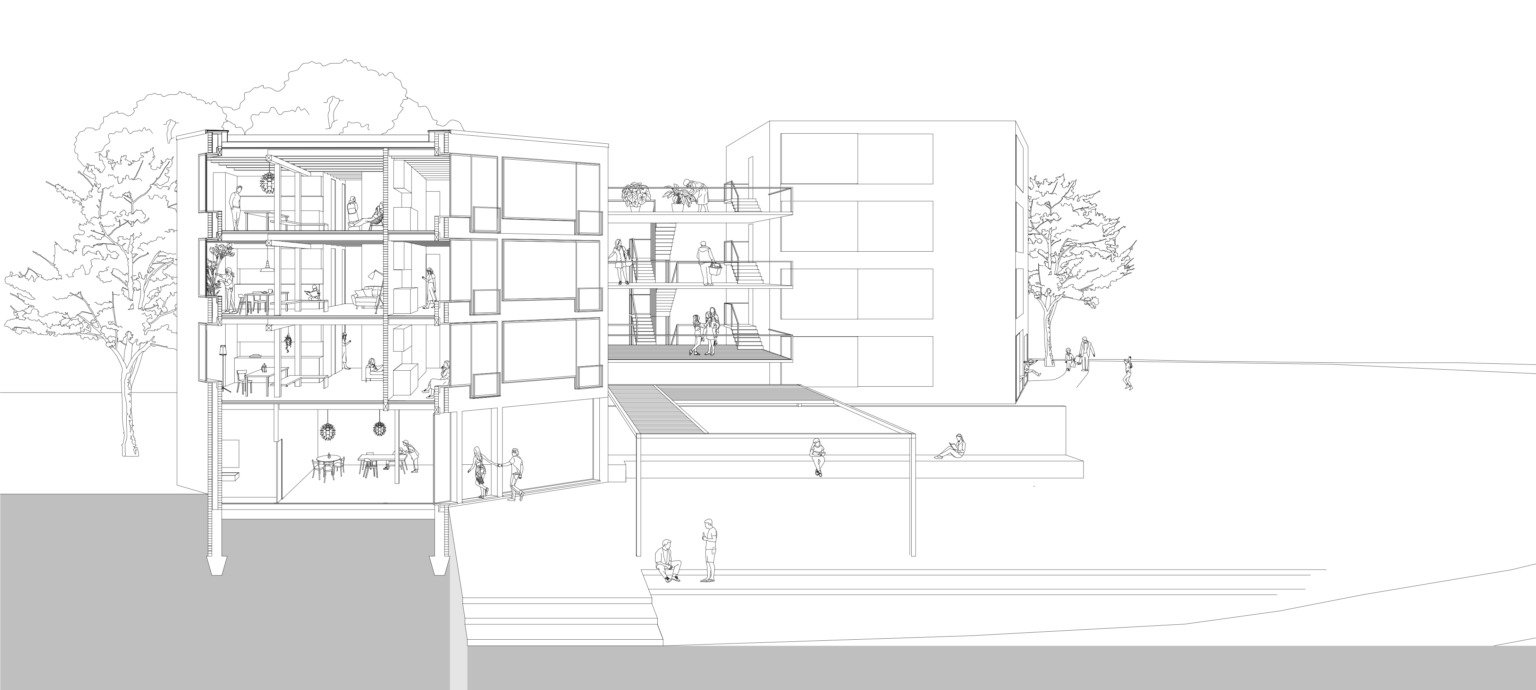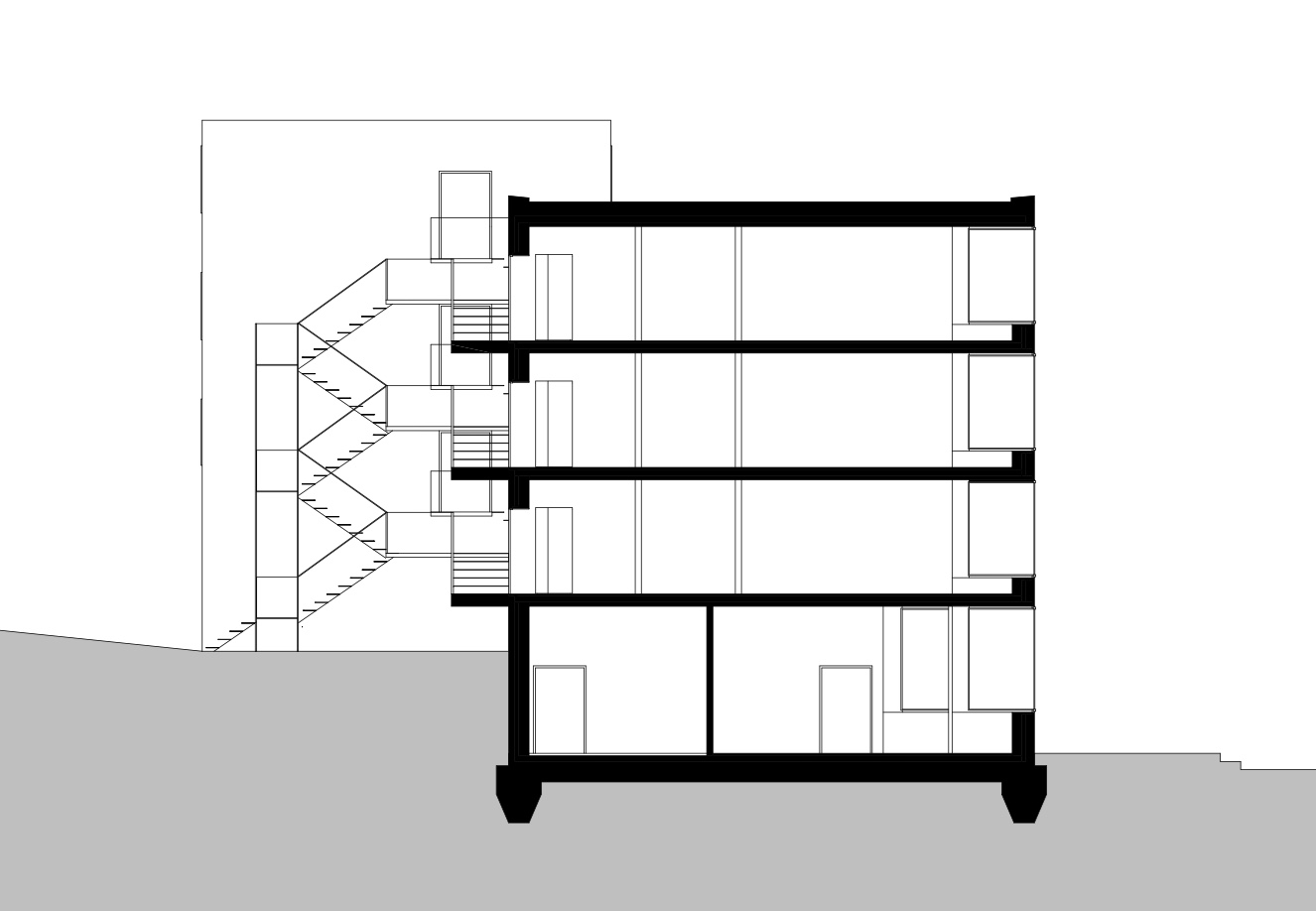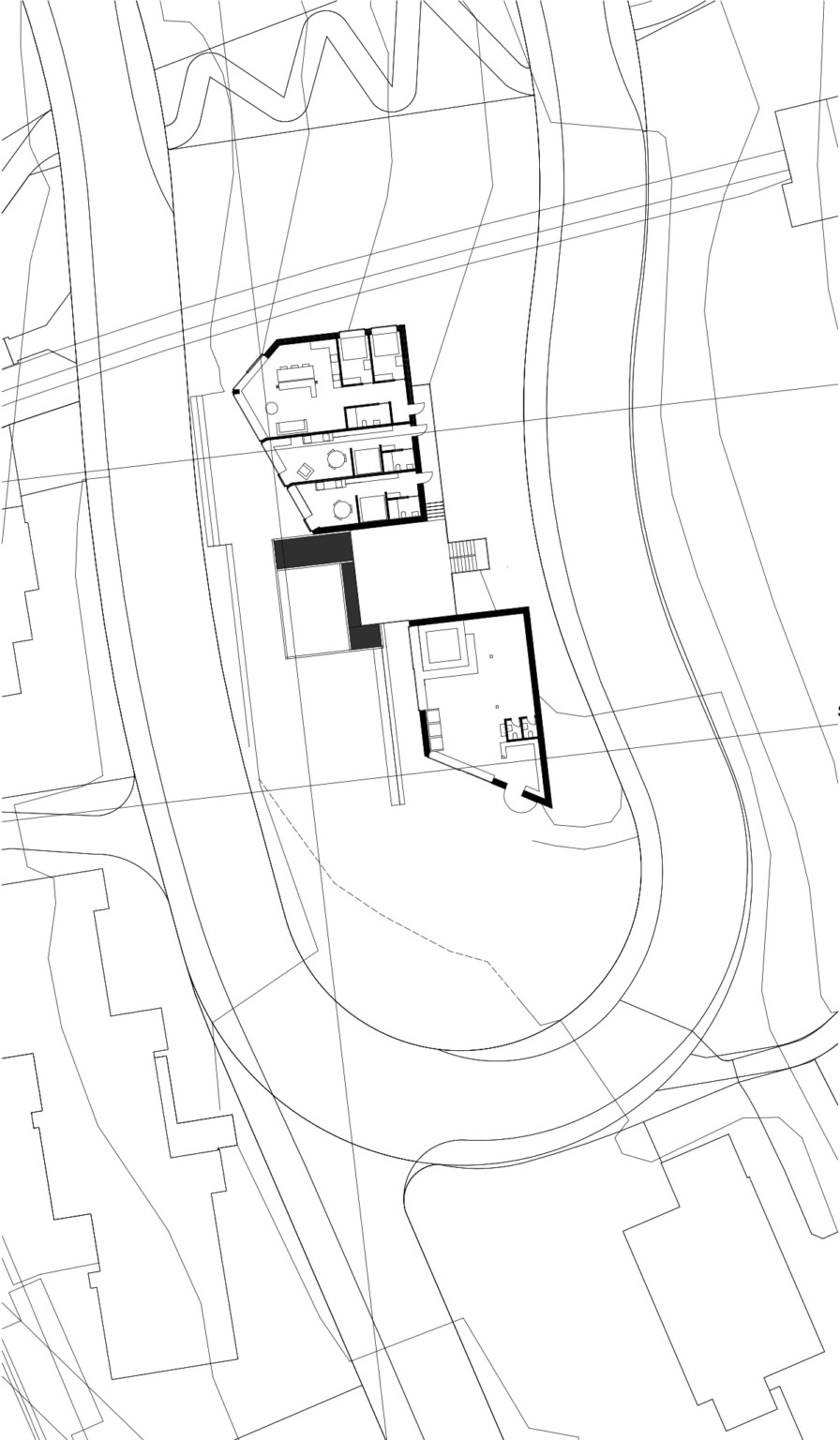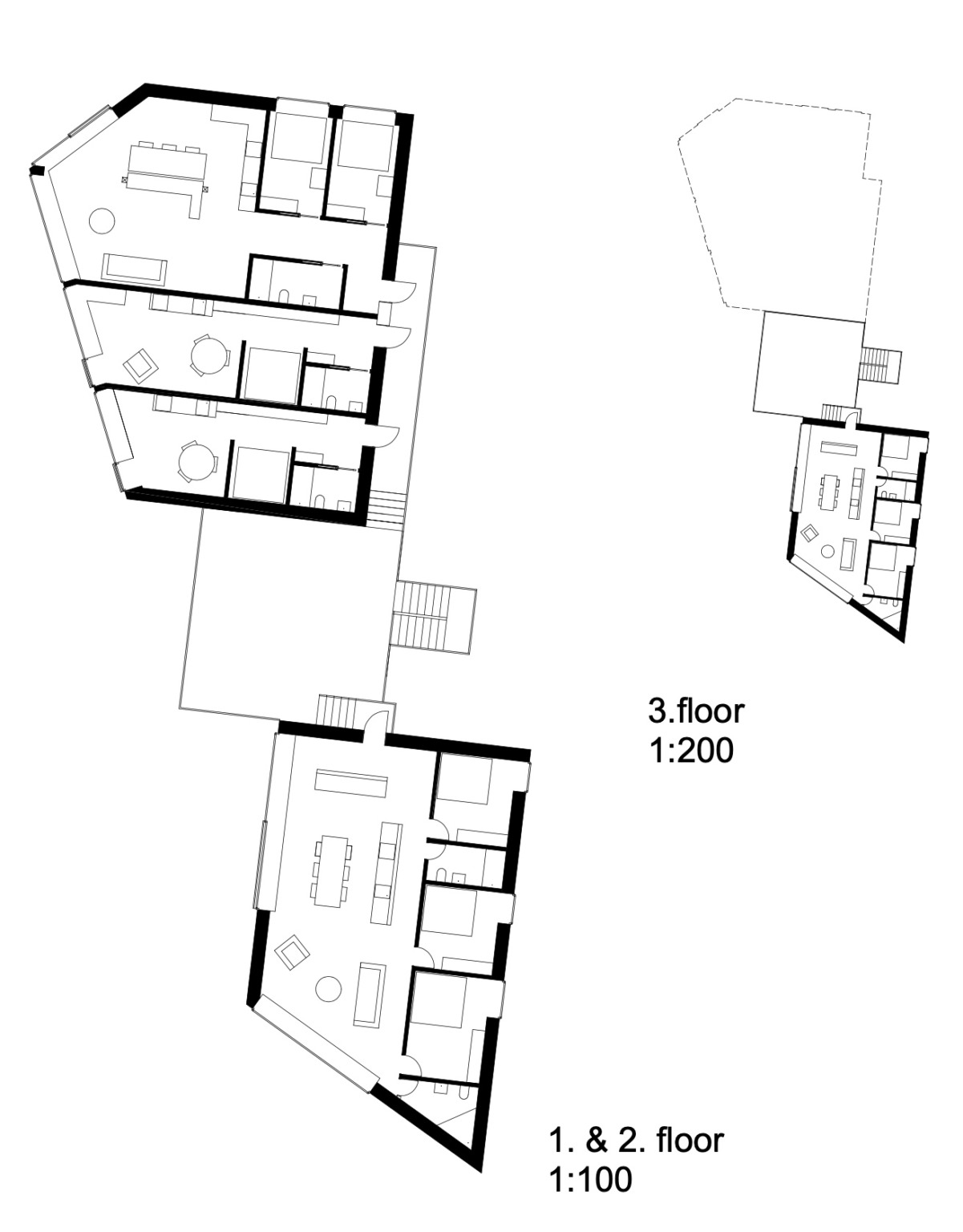 Germaniastrasse, 8006 Zürich
The project aims to create a place where the residents, as well as the neighbourhood, can meet, since the rest of the neighbourhood seems to be rather isolated from each other.
A cafe and a kindergarten on the lower floors of the two buildings serve as a place for interaction for young and old. On the upper floors, there are flats in one building that are tailored to traditional family living. On the other, there are three different communal flats that are geared towards individuals or couples.
Balconies, which are used for access, create a place where all residents can meet on a half-private level. The unusual shape of the building can be deduced from the course of the sun and the view.