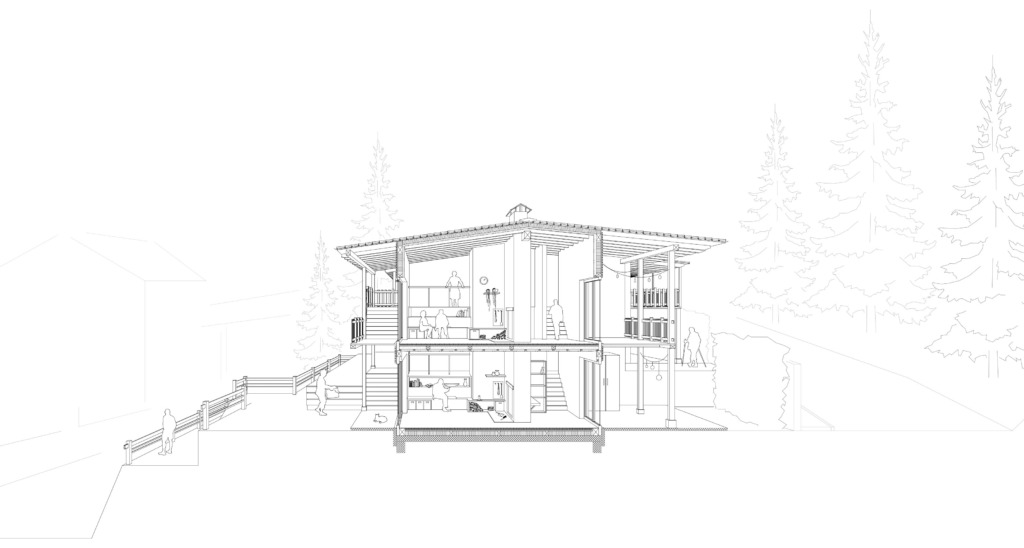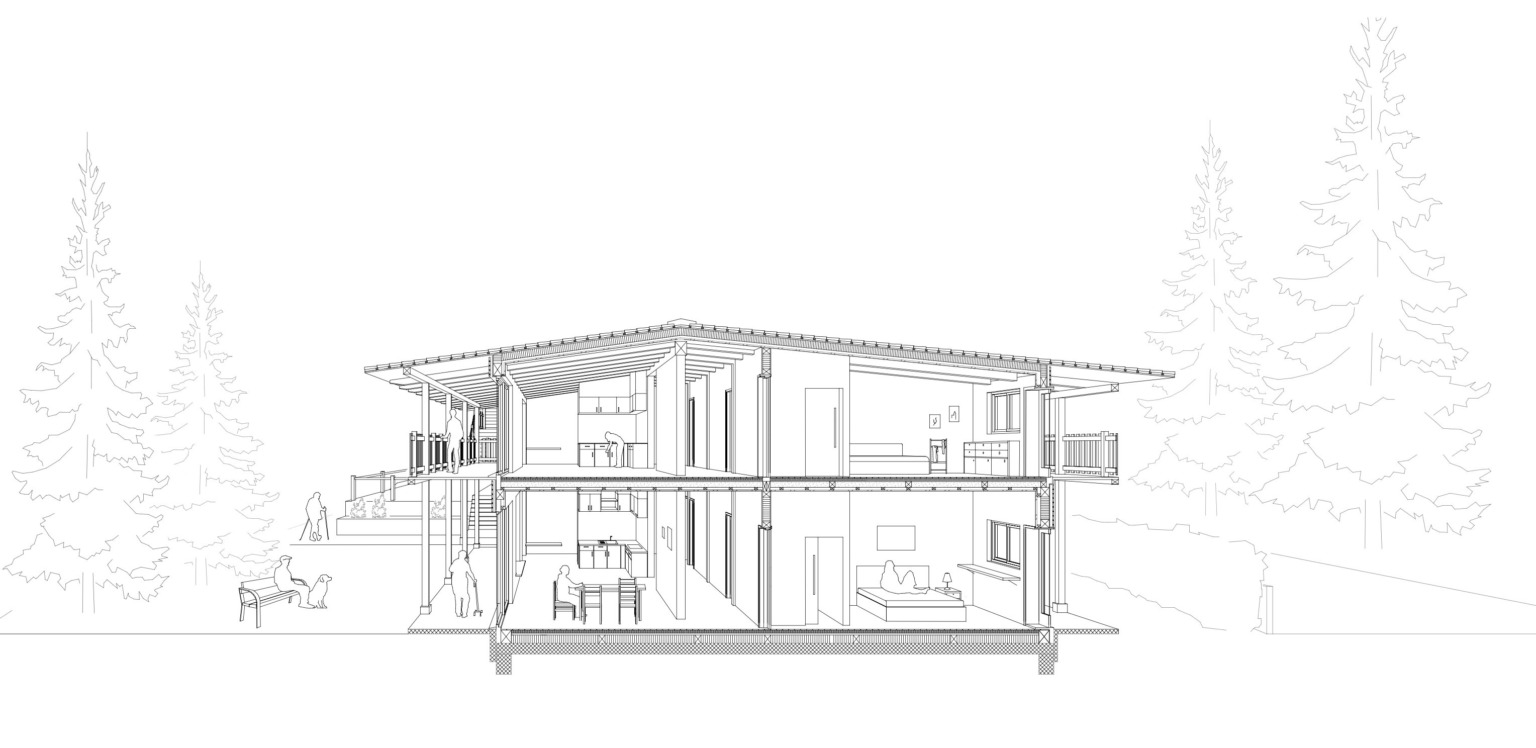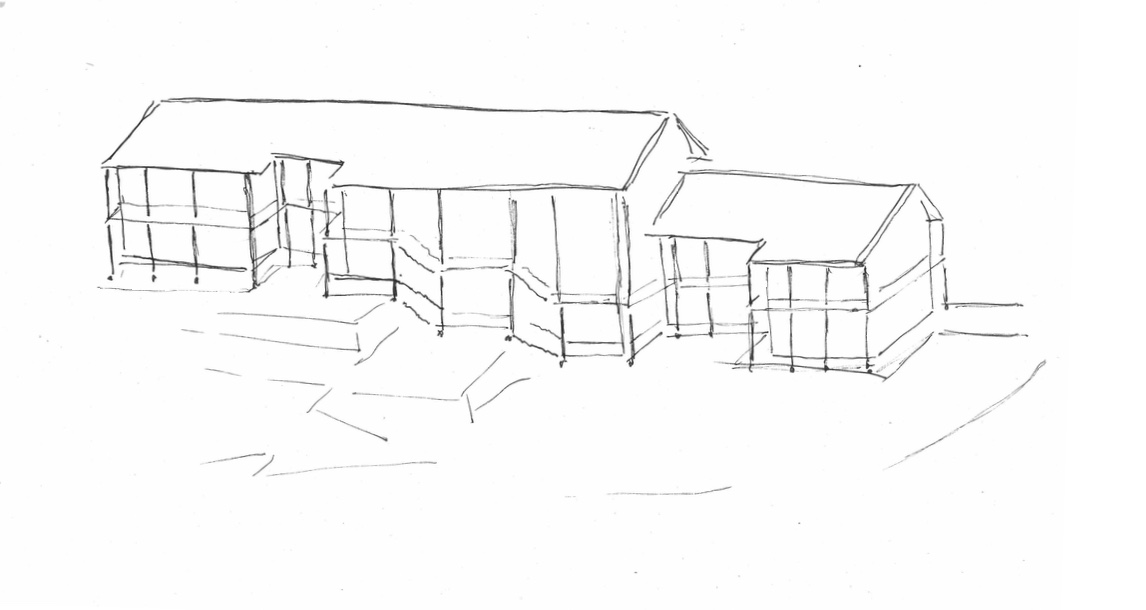 Germaniastrasse, 8006 Zürich
This project was set up to welcome adults and retired people. The idea is to offer this target group the possibility of living together with peers with similar interests. The aim is to offer the client a variety of activities to do together so that they can stay in good company and good health.
The house develops in length from north to south and reacts to the surrounding context. To the front, the house opens up to the garden and terraces with public spaces such as the kitchen and dining room which have large sliding doors. To the rear are the private bedrooms with their respective bathrooms.
The construction is made of wood, which allows it to adapt to the location and offers a warm and welcoming environment. The entire building is surrounded by a loggia which also serves as a balcony for the second floor, offering shelter from uncomfortable weather conditions and characterising the entire house.