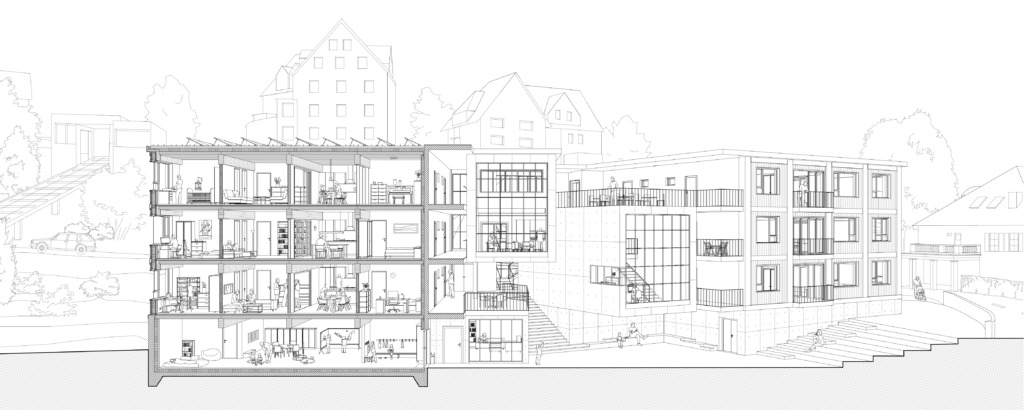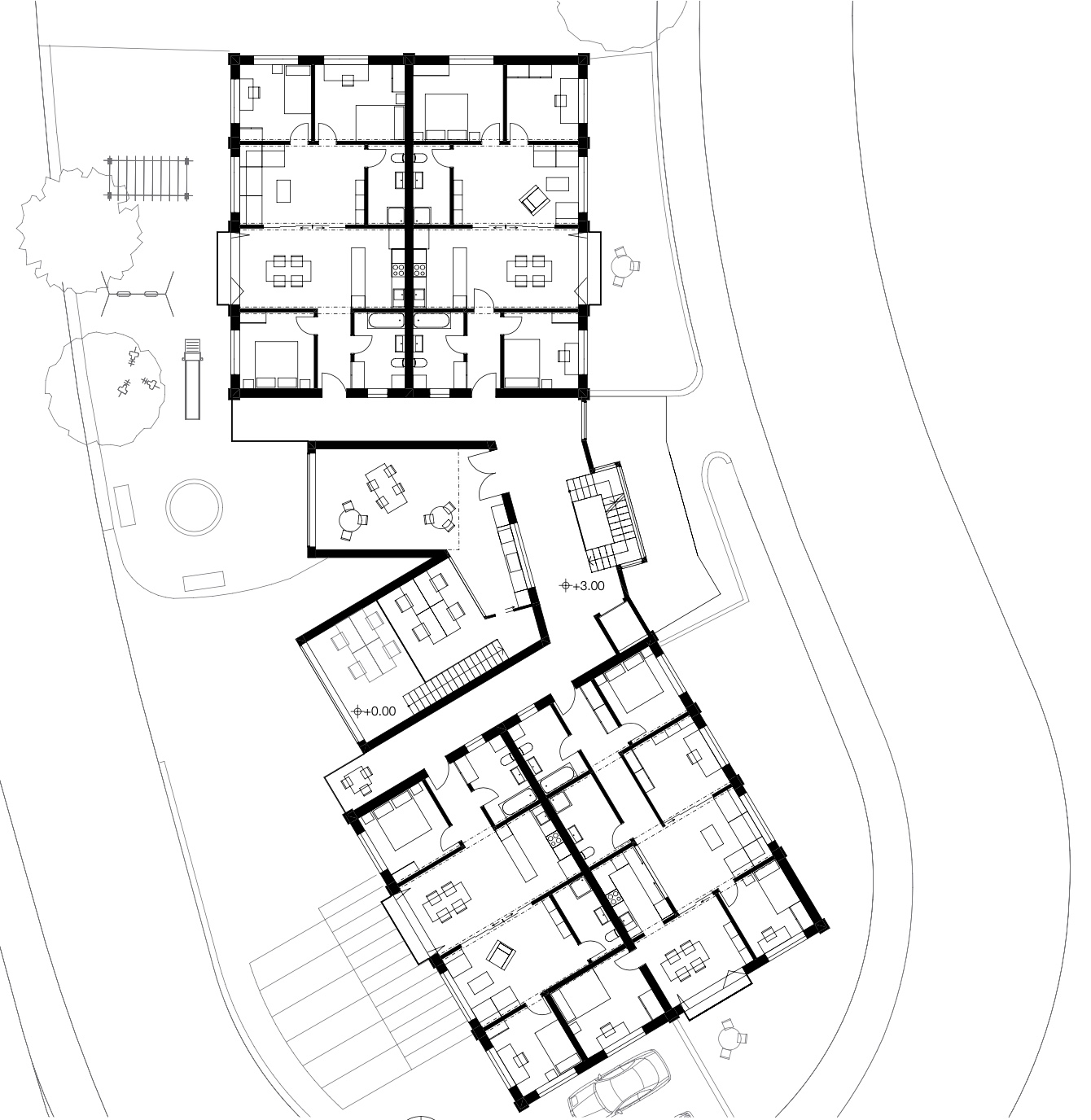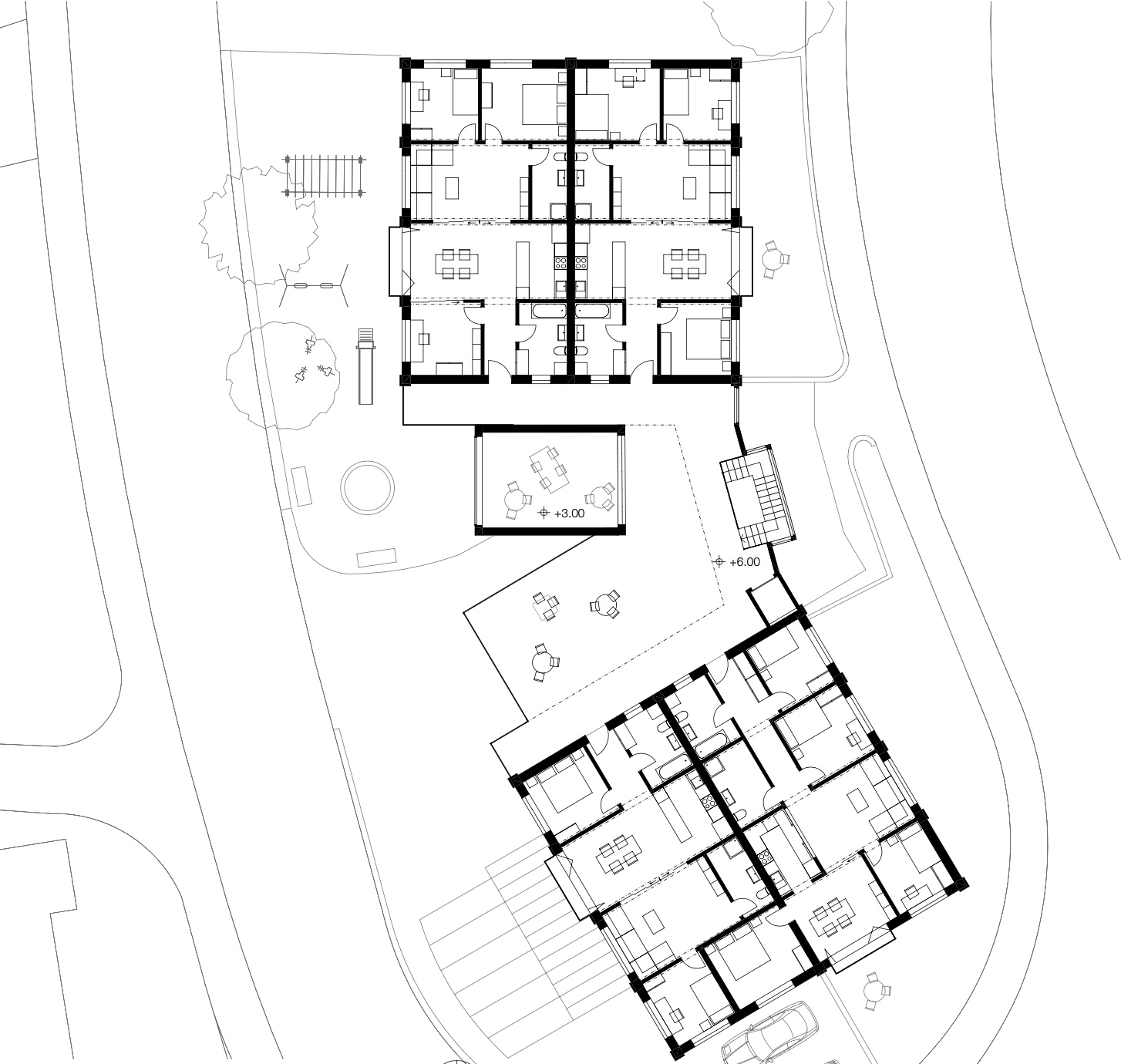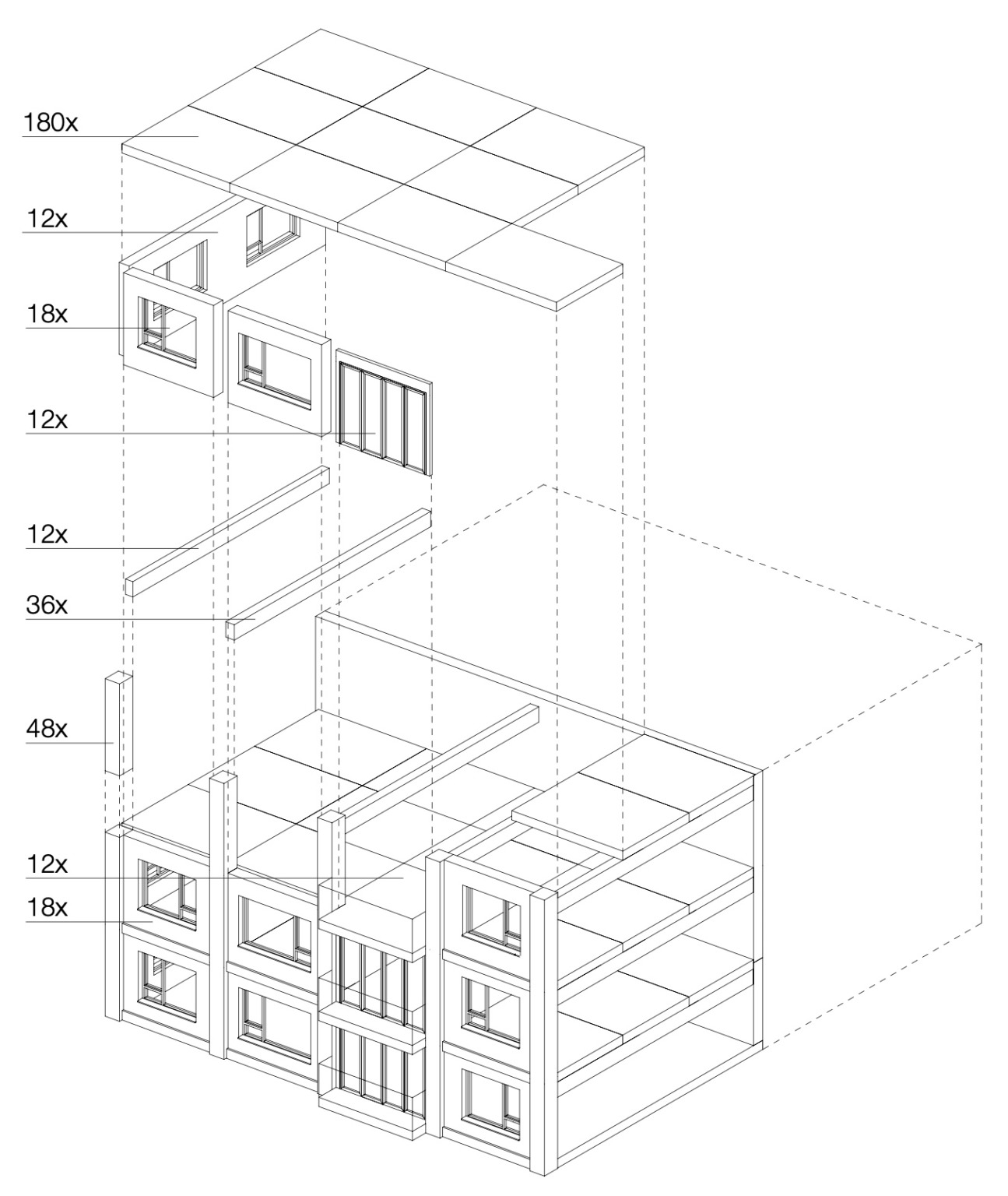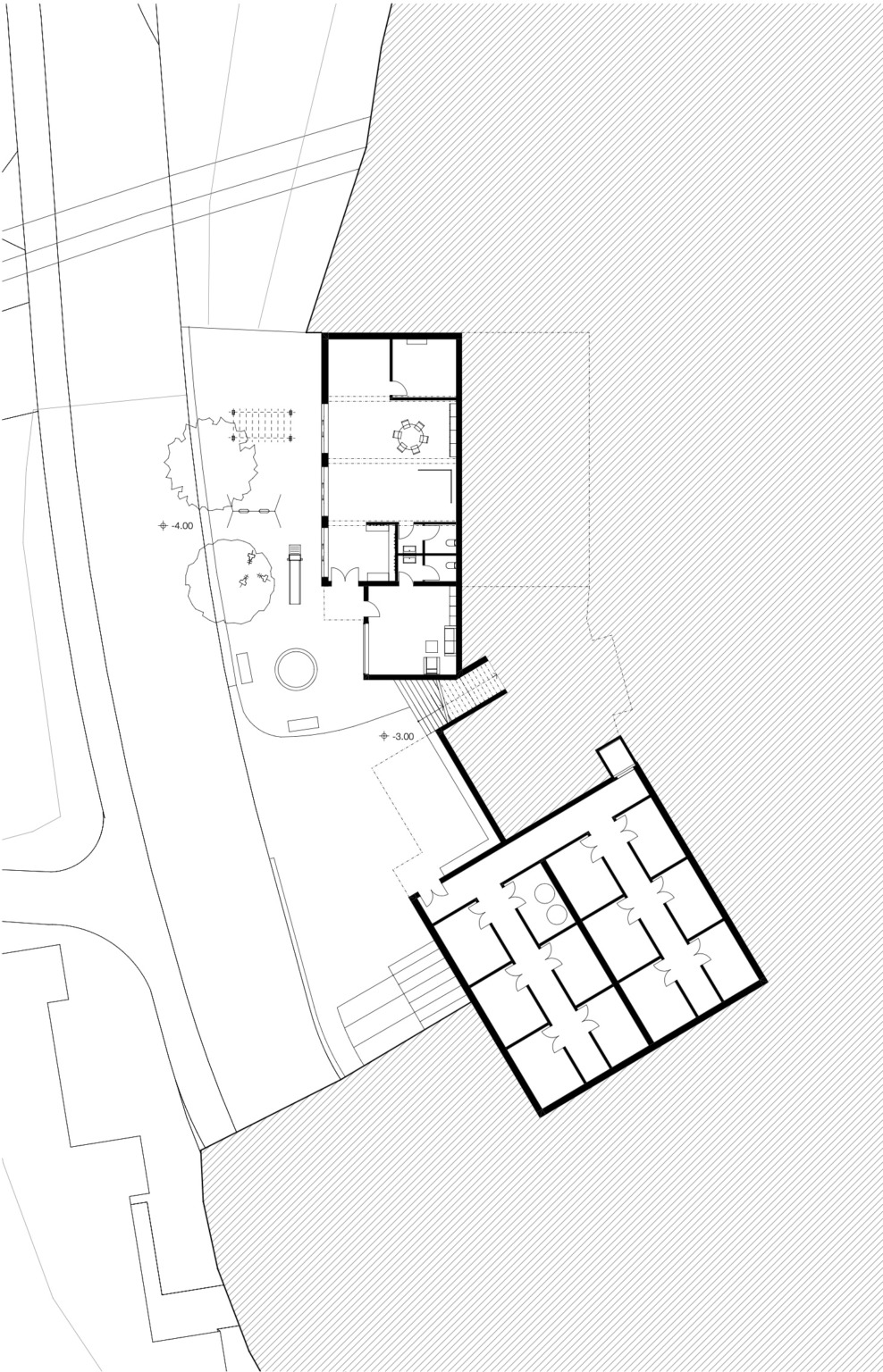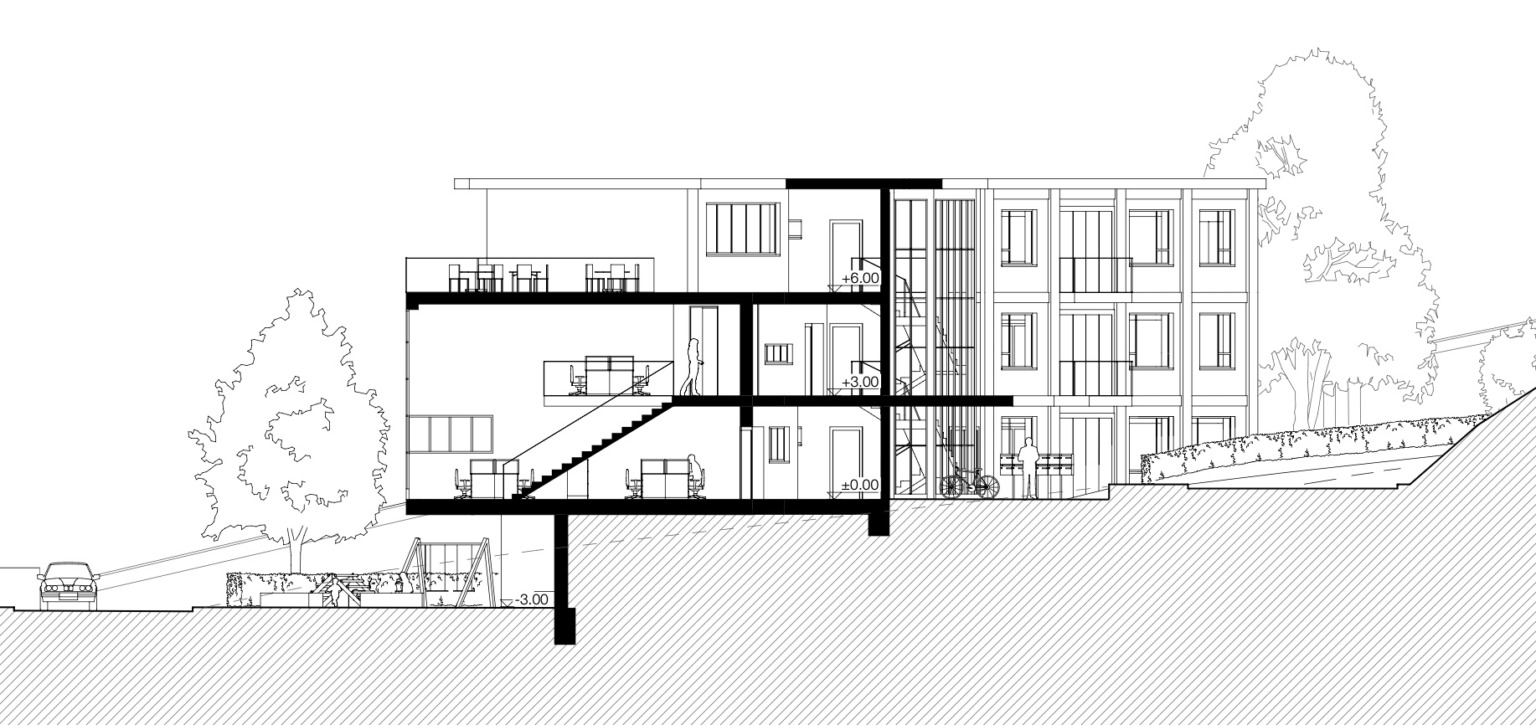 Germniastrasse, 8006 Zürich
The "Hinge House" is a multi-family building project, bringing attractive living and working spaces under one roof with community spaces and childcare. Therefore it is especially suited for small families in which one parent does not always have the ability to take care of the children.
The two apartment buildings are open towards a central park, which works like a hinge, combining building entry, co-working space, community rooms and terraces. This creates visual and spatial connections between different functions and brings a public atmosphere to a rather private part of the city.
While the Hinge space, as well as the base of the building, is cast on-site with reinforced concrete, the different timber elements of the apartments can be prefabricated almost entirely in the factory, with the non-load-bearing interior walls further supporting the possibility of future change of the floor plans.