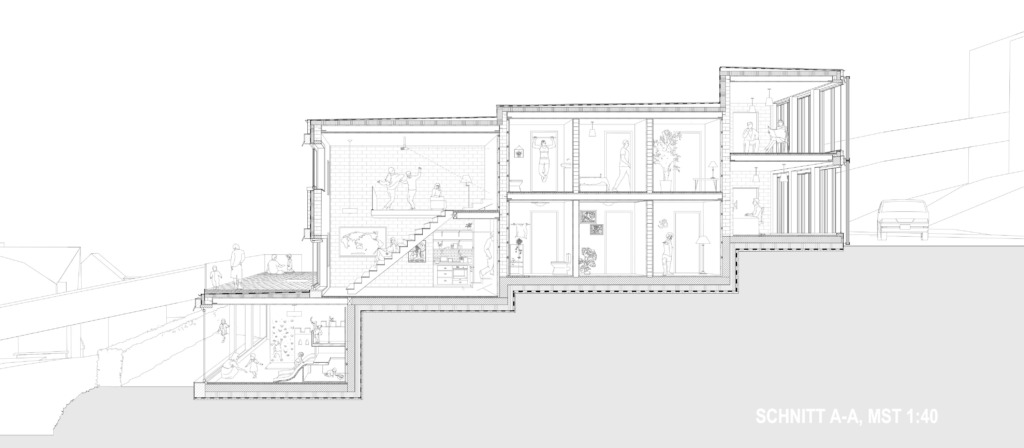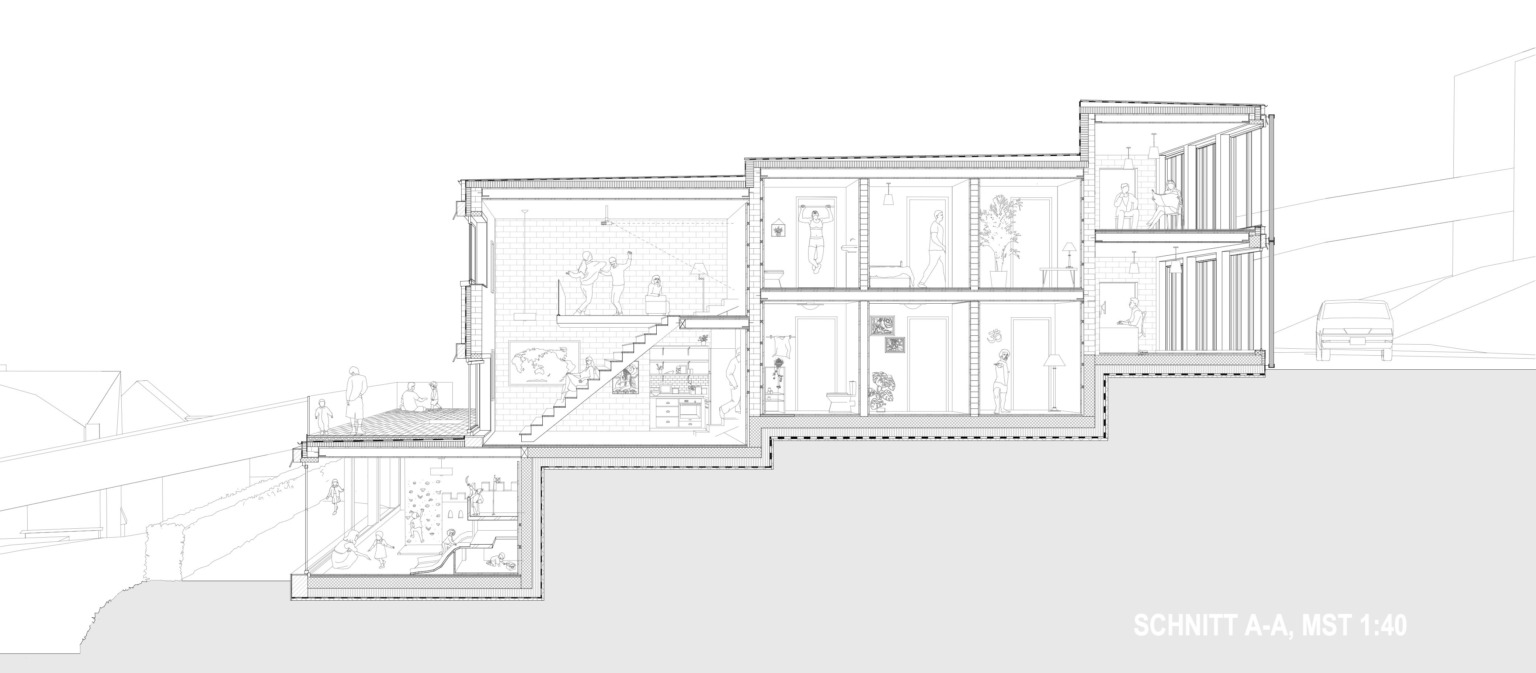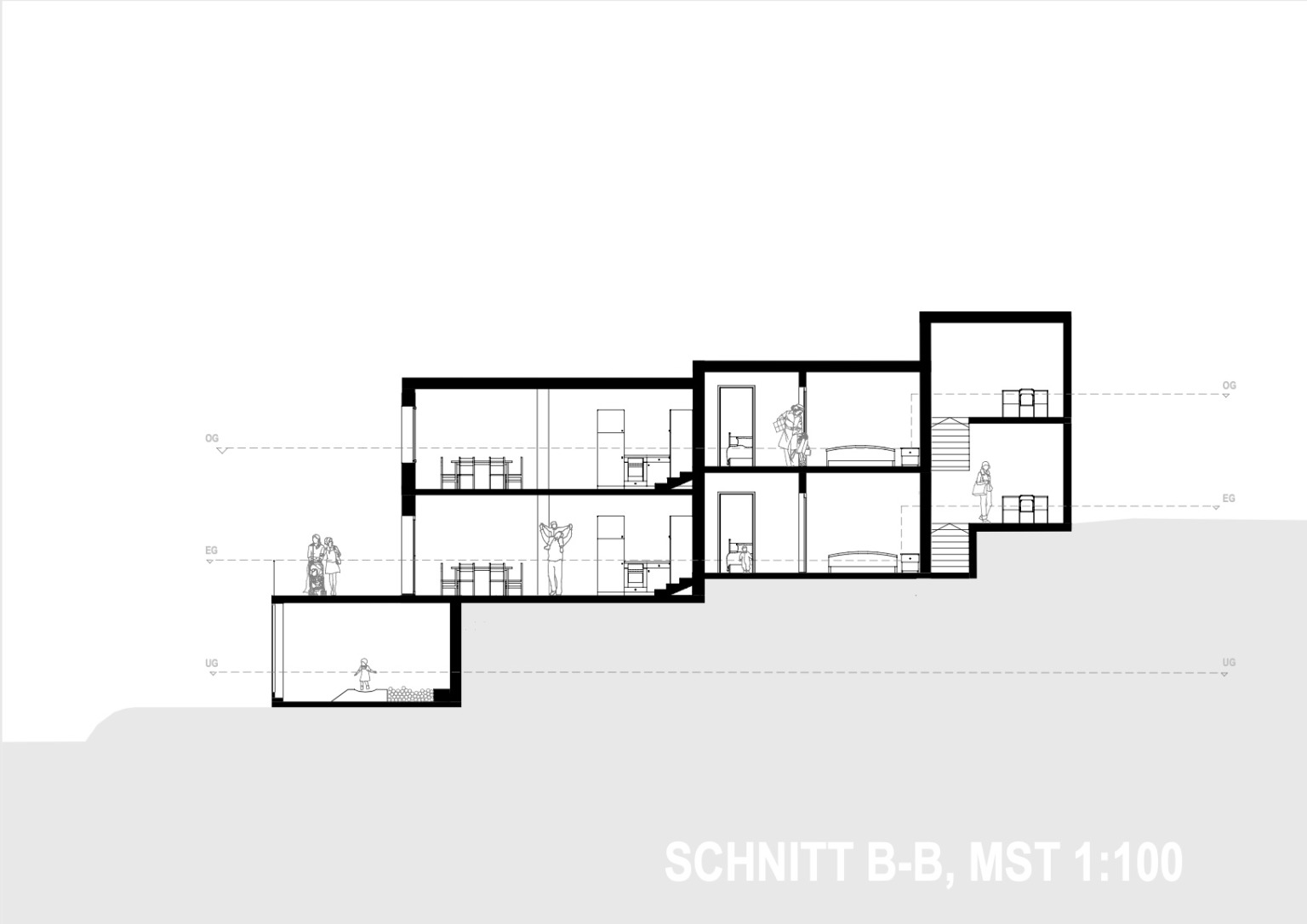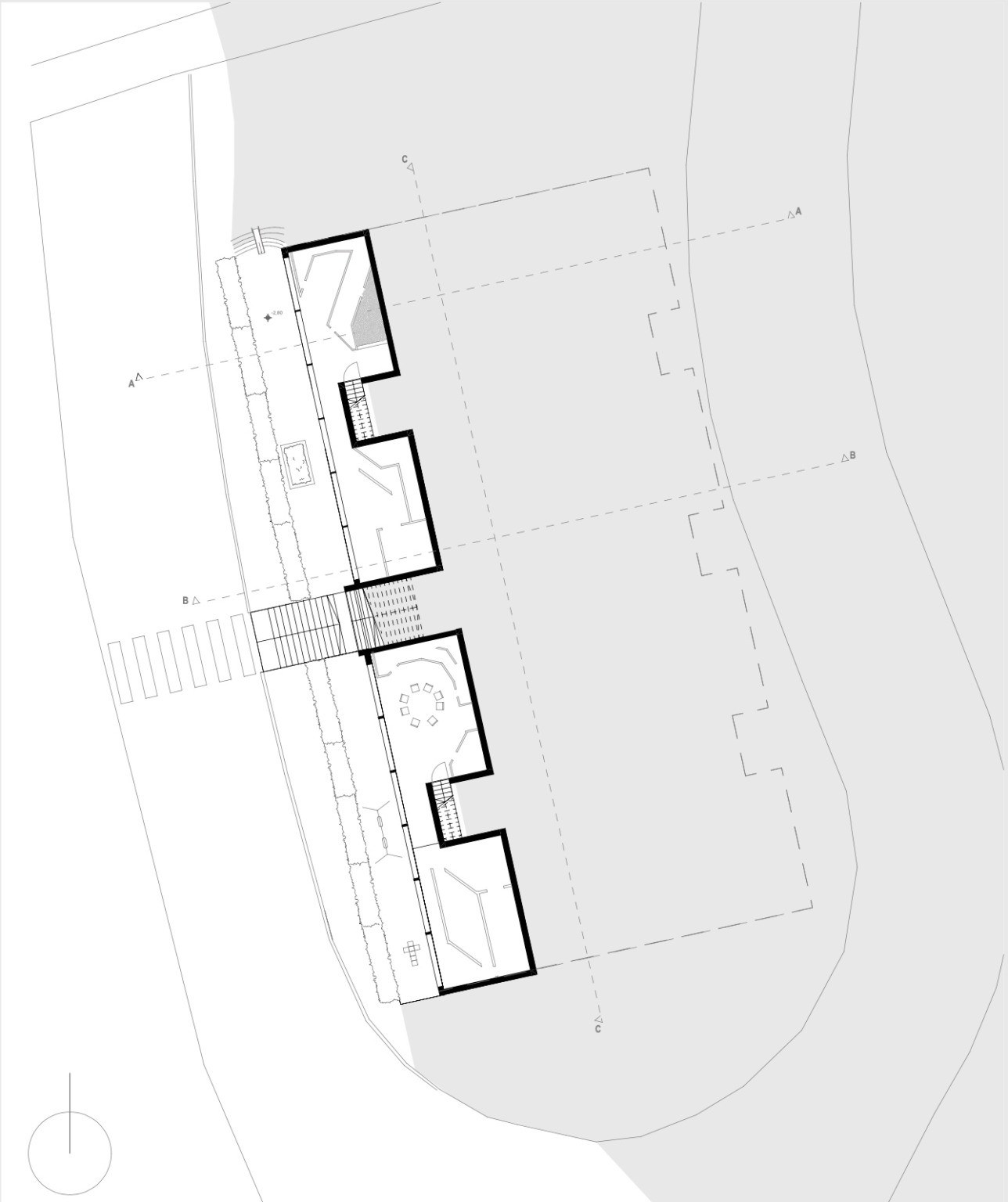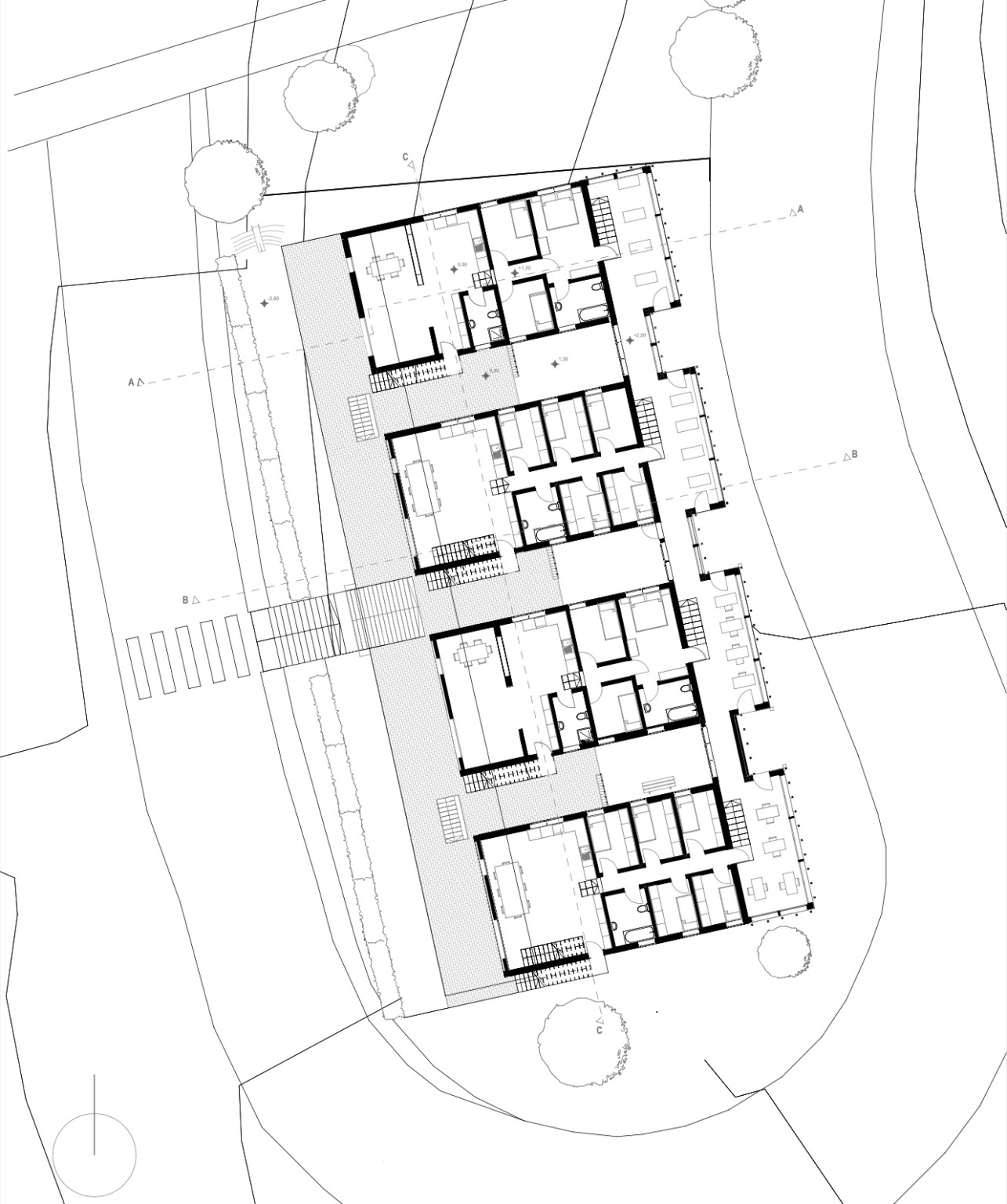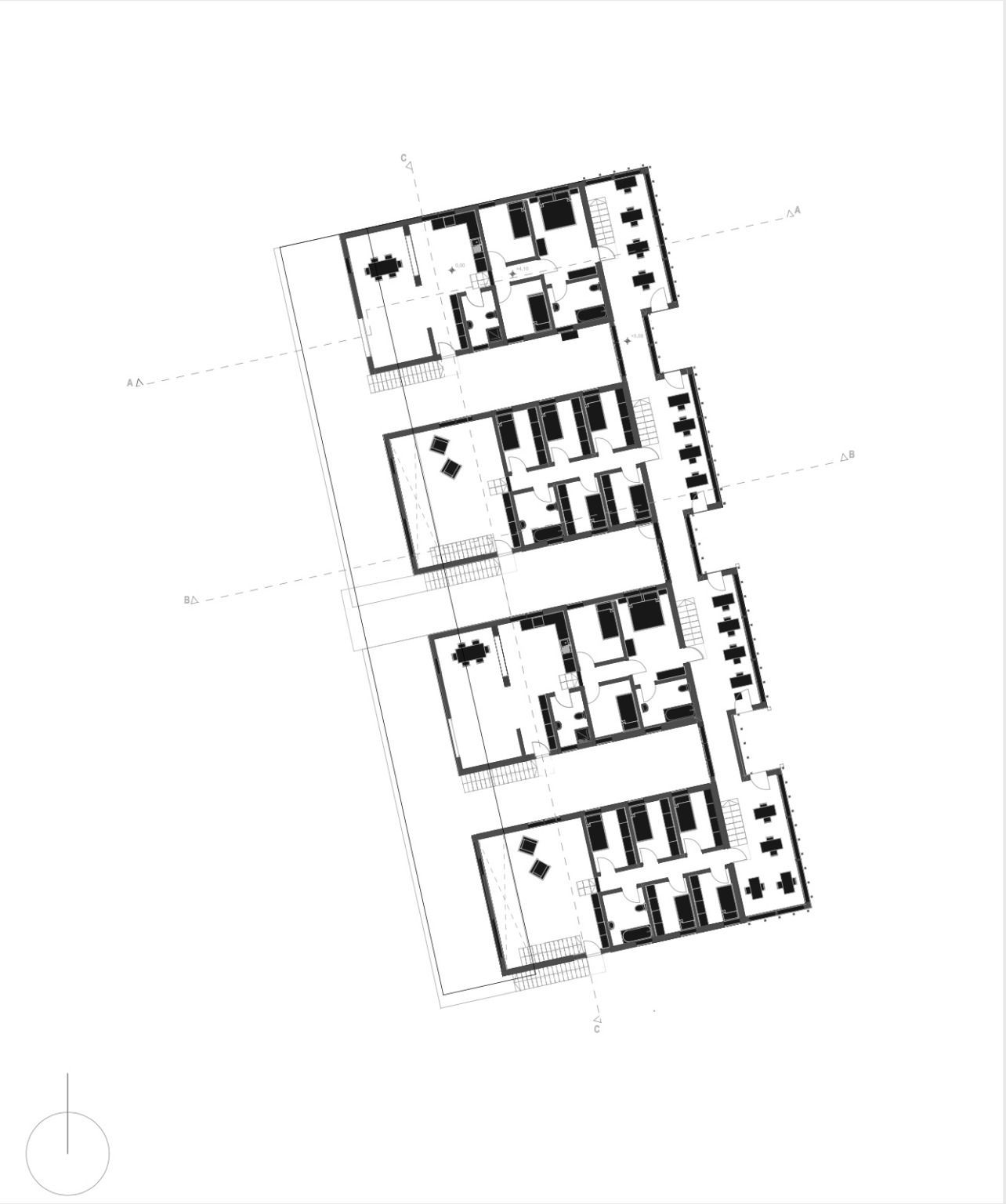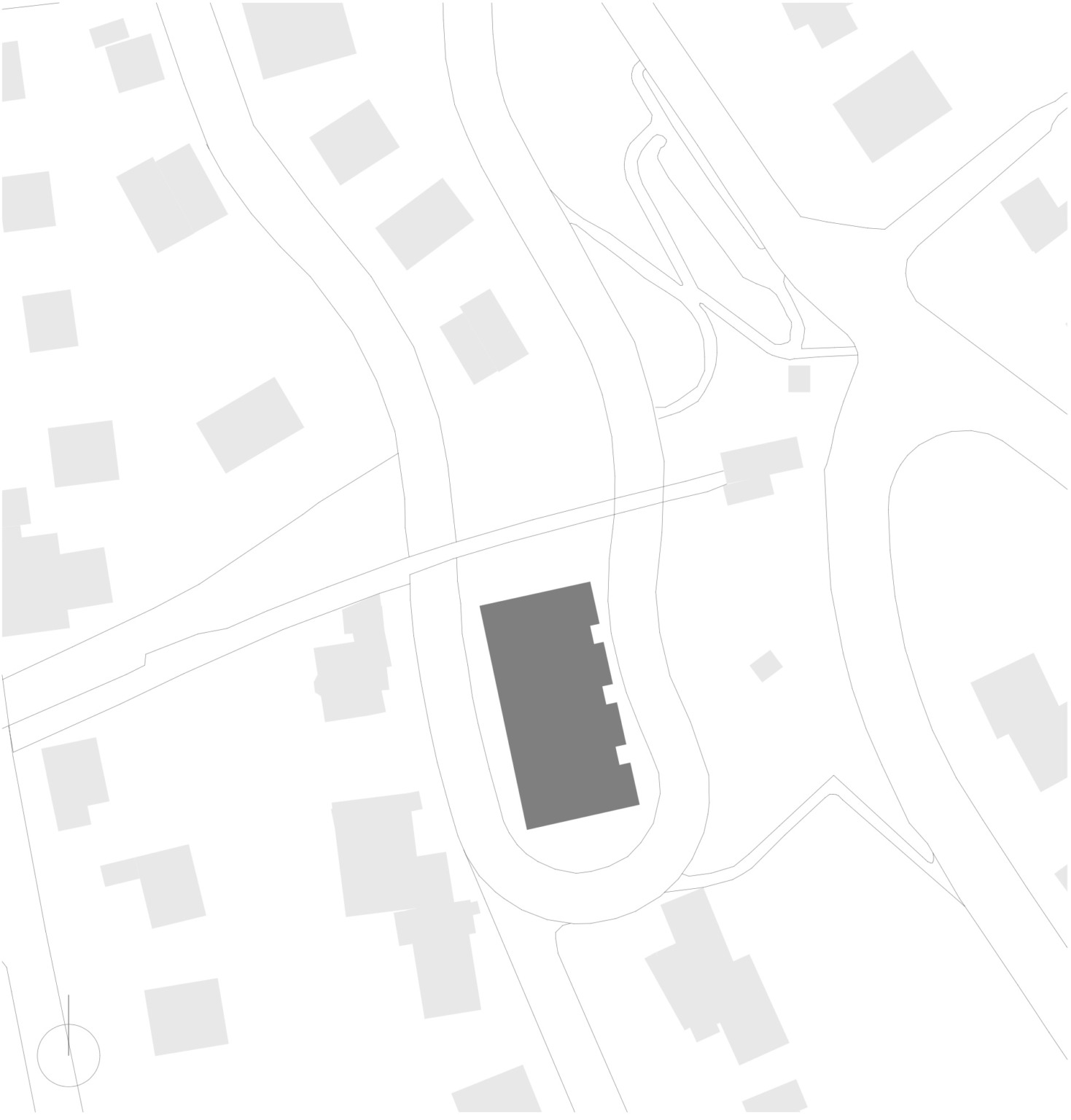 Germaniastrasse, 8006 Zürich
The Co-Op house is a living and working space for students and families. The goal is to generate an environment that provides private bedrooms, a quiet working space and a living area, where inhabitants and guests can celebrate loudly, and children can play parallel with each other.
The inhabitants share a quiet working space and a daycare centre for children. To meet the daily demands of the students and parents, loud and quiet spaces are separated. This is achieved by arranging rooms linearly by sound. The loudest room is therefore furthest from the quietest.
The load-bearing structure, as well as the facade, is brick and wood. the assortment of these materials creates a unique atmosphere in each room, interior and exterior.