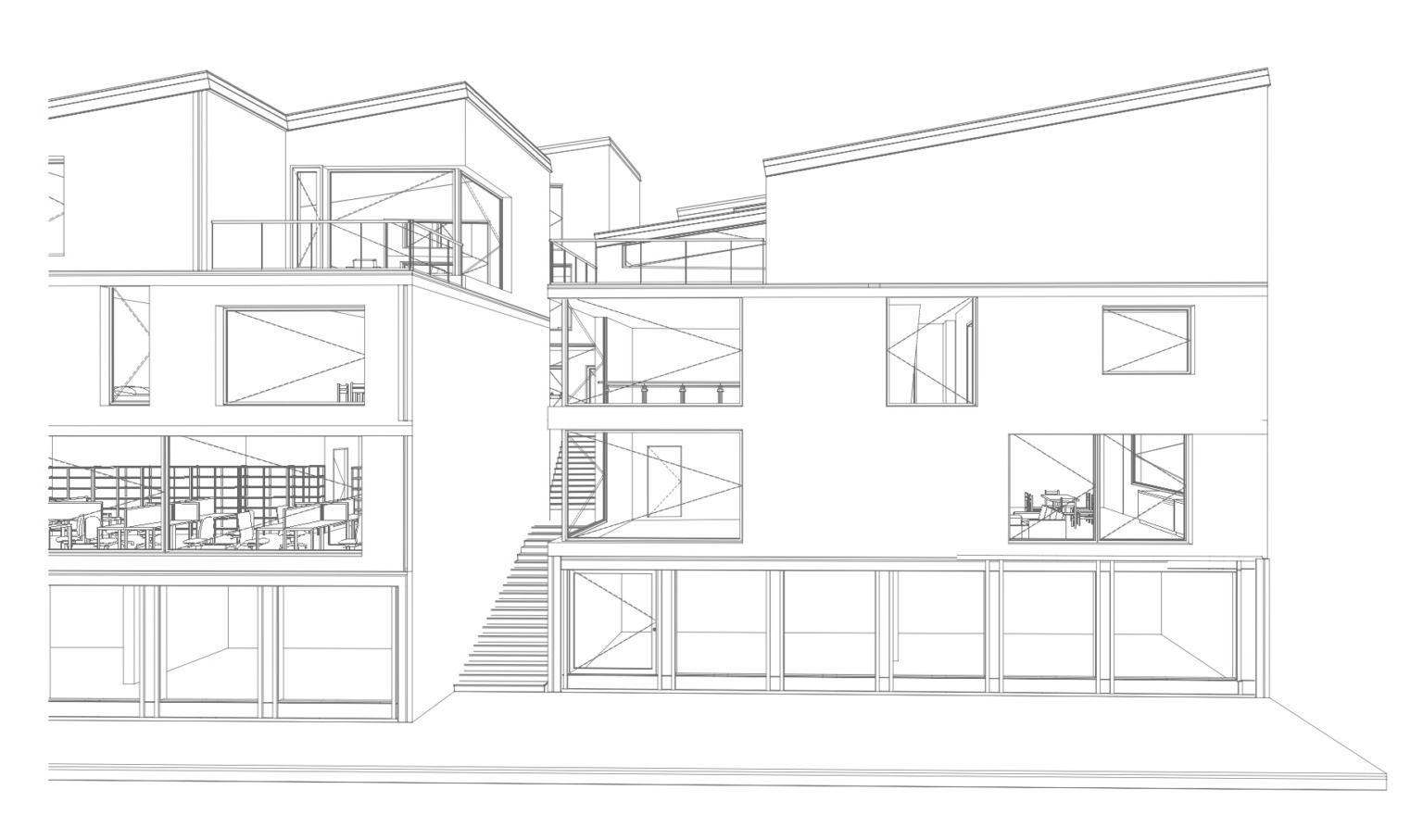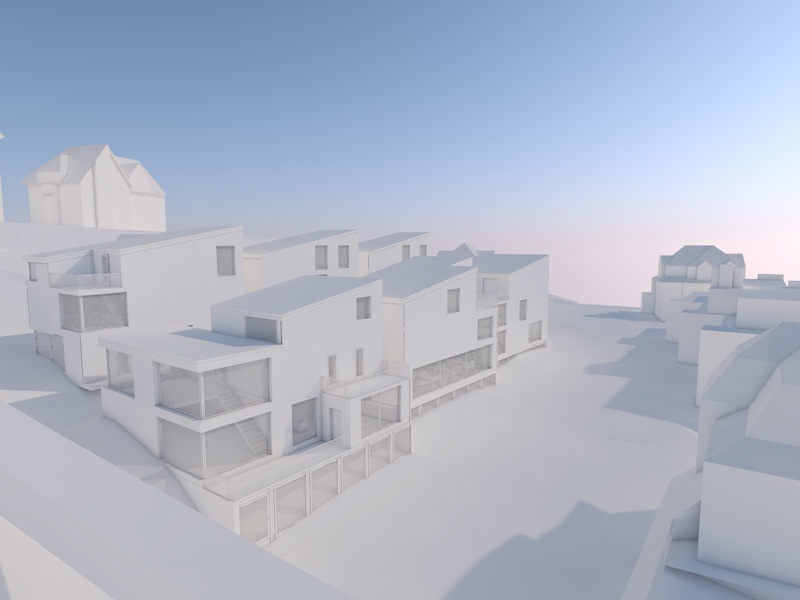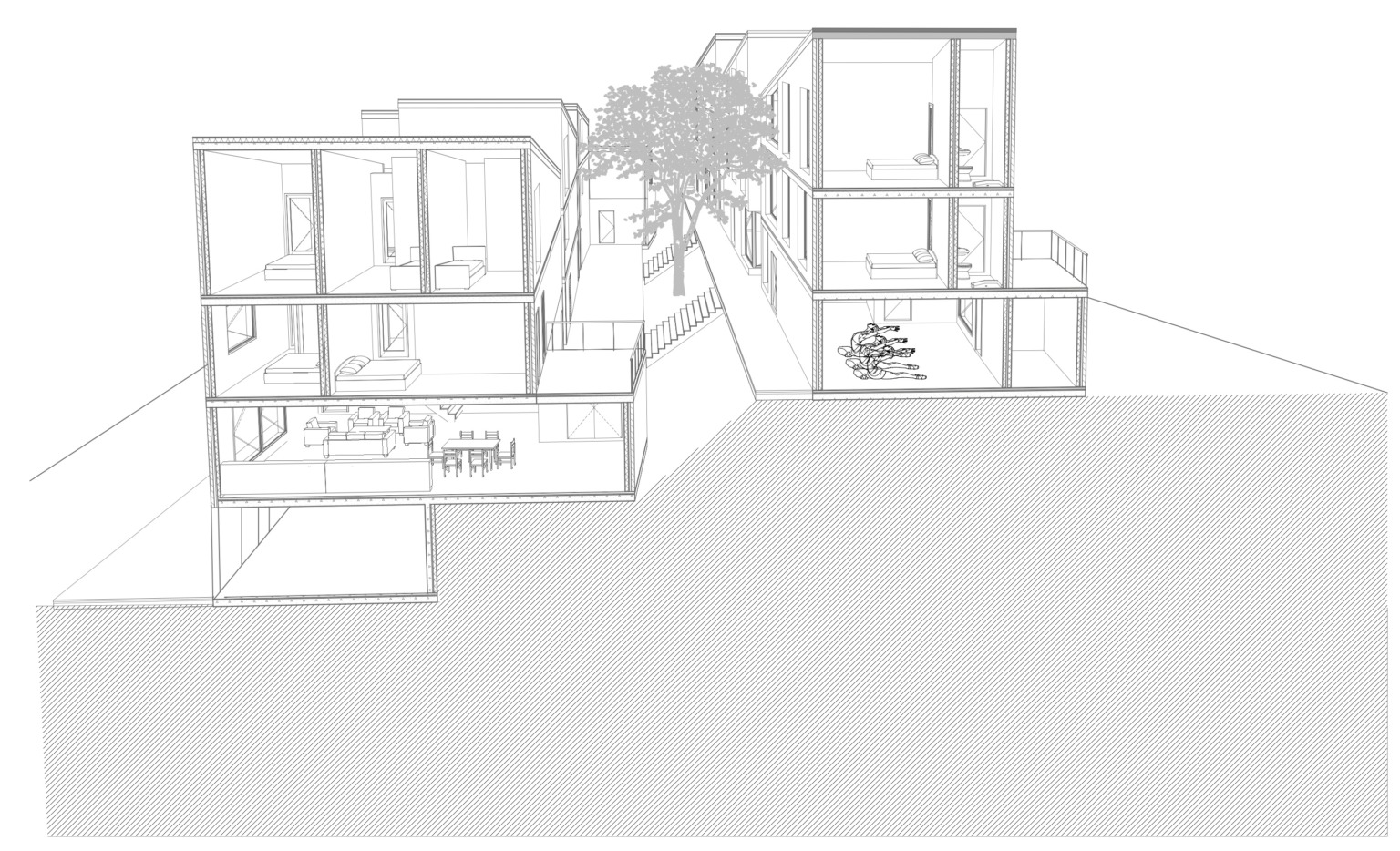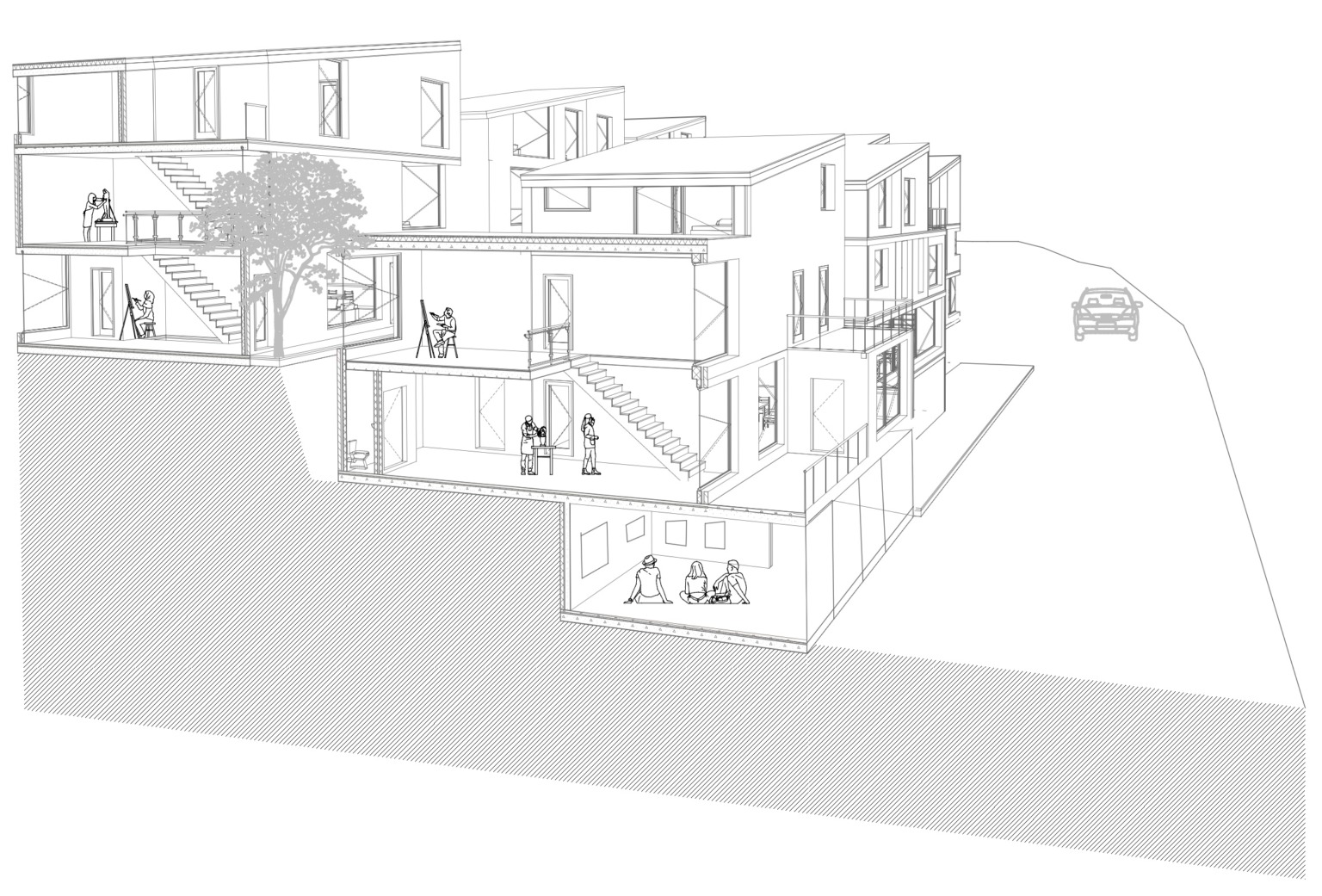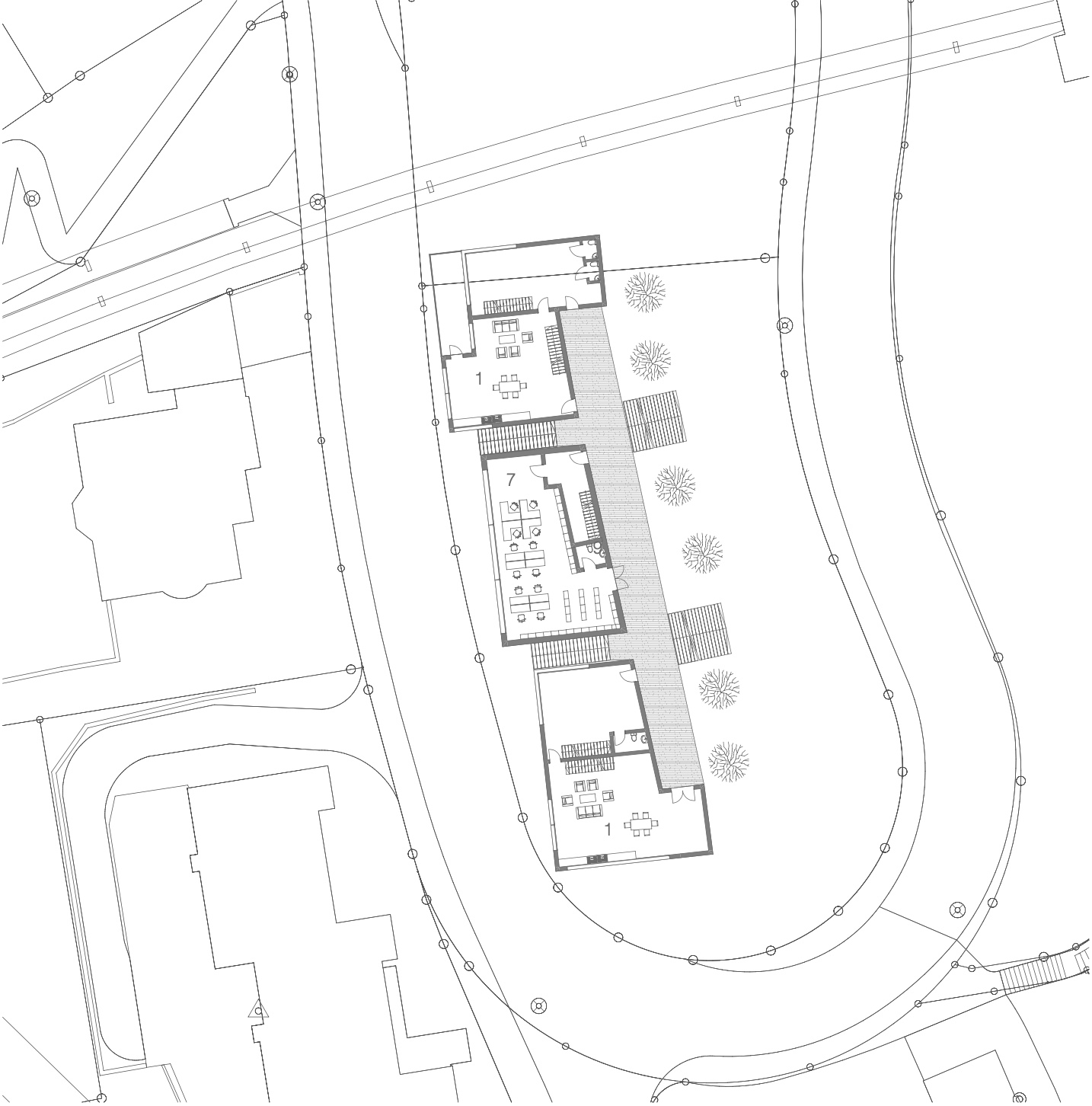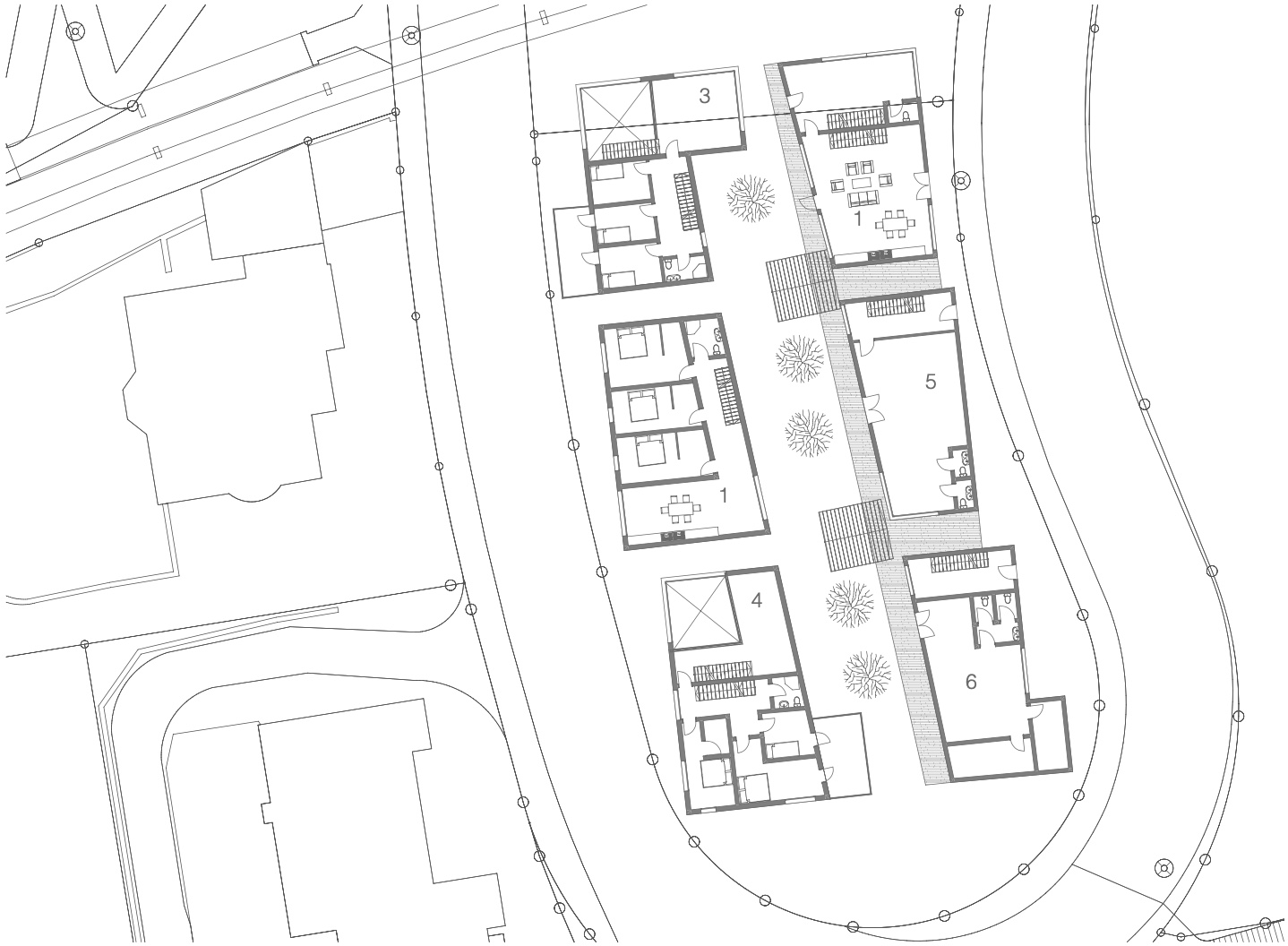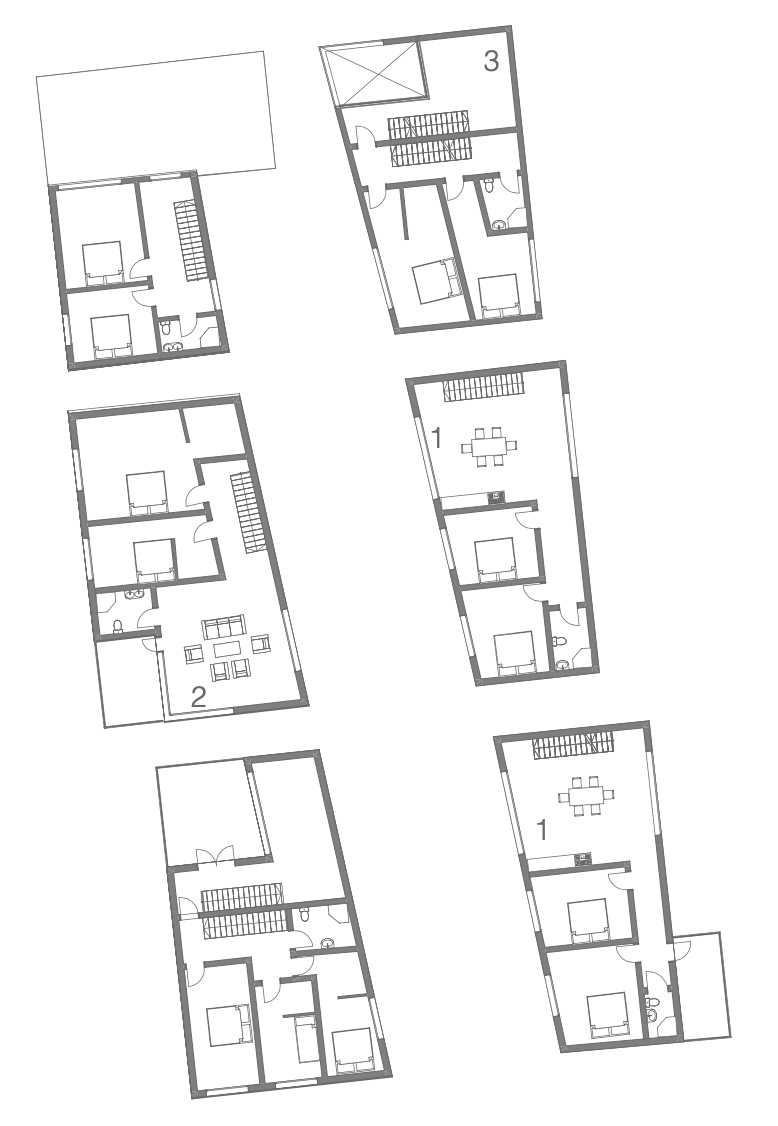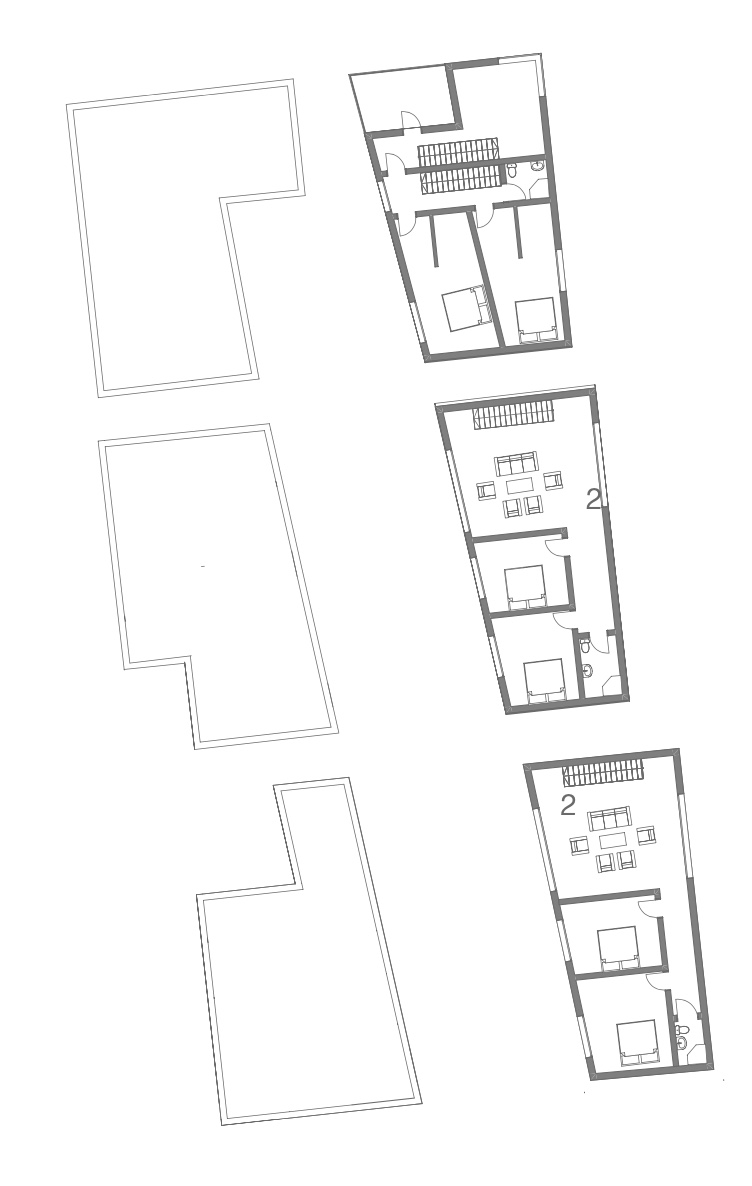 Germaniastrasse, 8006 Zürich
Through the composition of a series of architectural viewing instruments each designed for different sun positions and viewing angles, the project intends to enhance the view of nature, trigger creativity and reframe the scenic experiences, exploring new conditions of perception toward landscape and natural light.
The art village is a body of studio villas inspired by Max Bill Atelierhaus, and its ingenuity in making the best use of natural light. The collective housing units are targeted at artists. The focus of the design is to absorb and be absorbed by the surrounding landscape and topography which ultimately creates qualitative spaces with large windows.
The houses are divided into living and studio spaces, either horizontally or vertically. Different art forms are practised in the spaces, depending on their orientation. Between the two lines of houses, there is a yard that takes advantage of the slope and acts as the spine of circulation of the community.