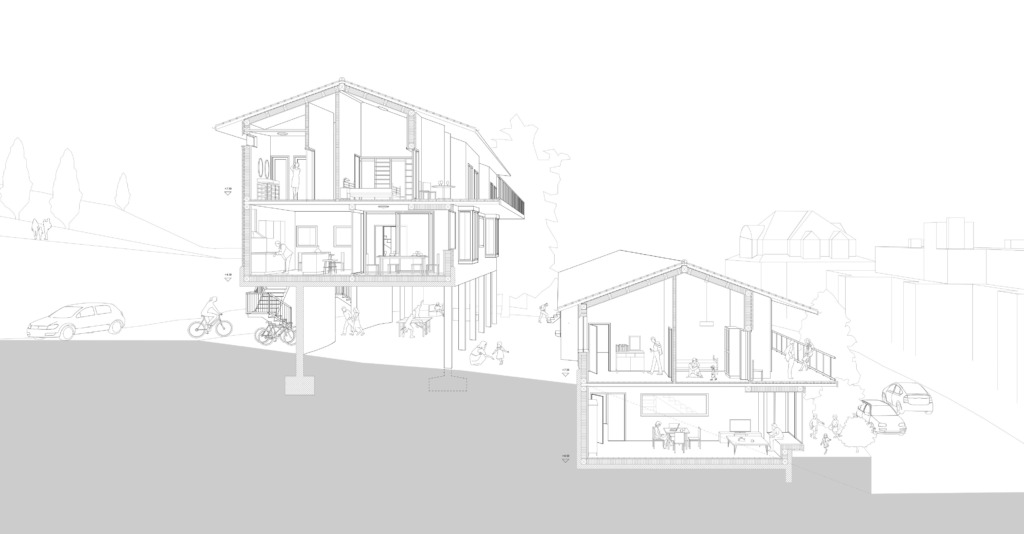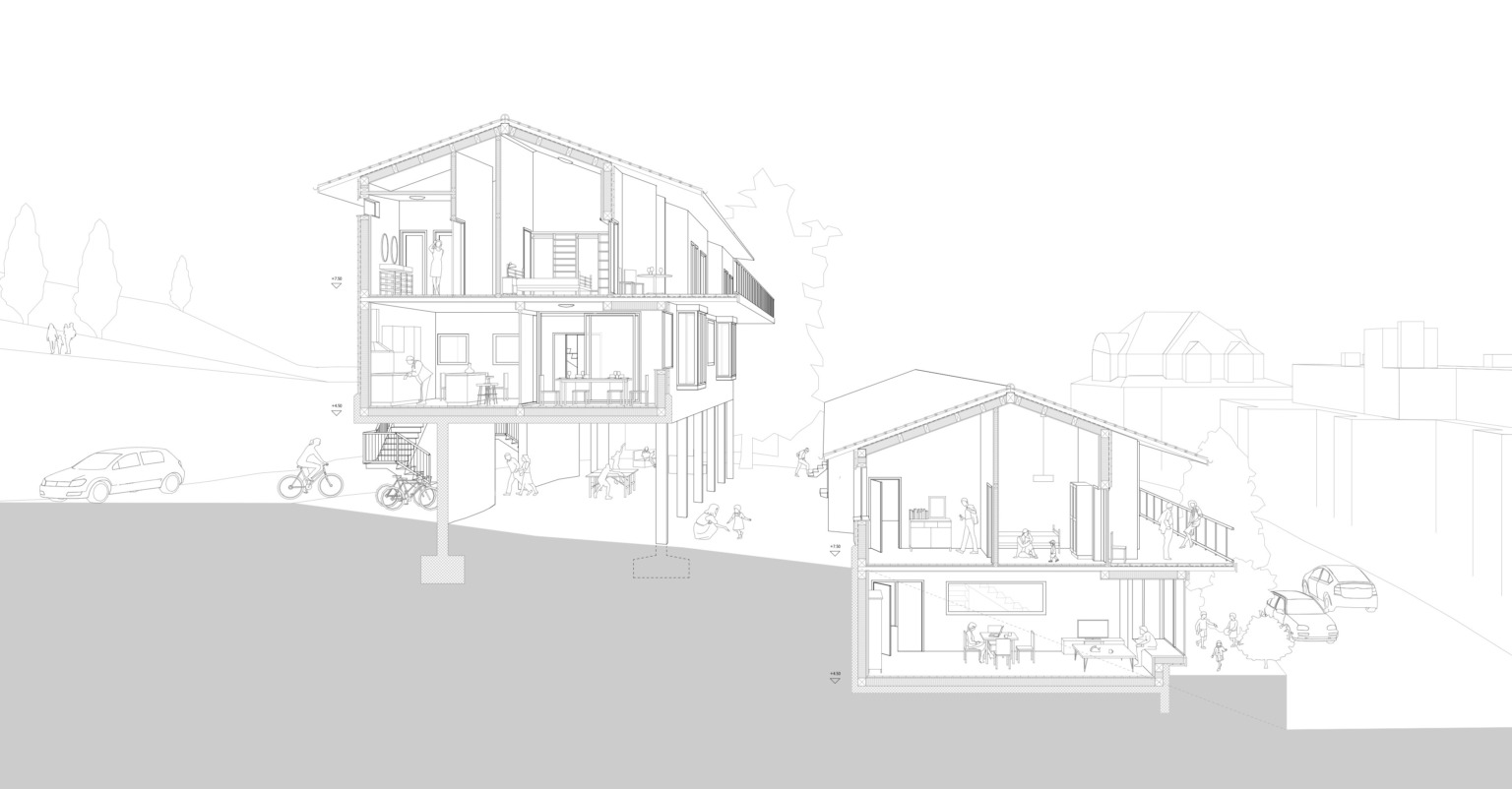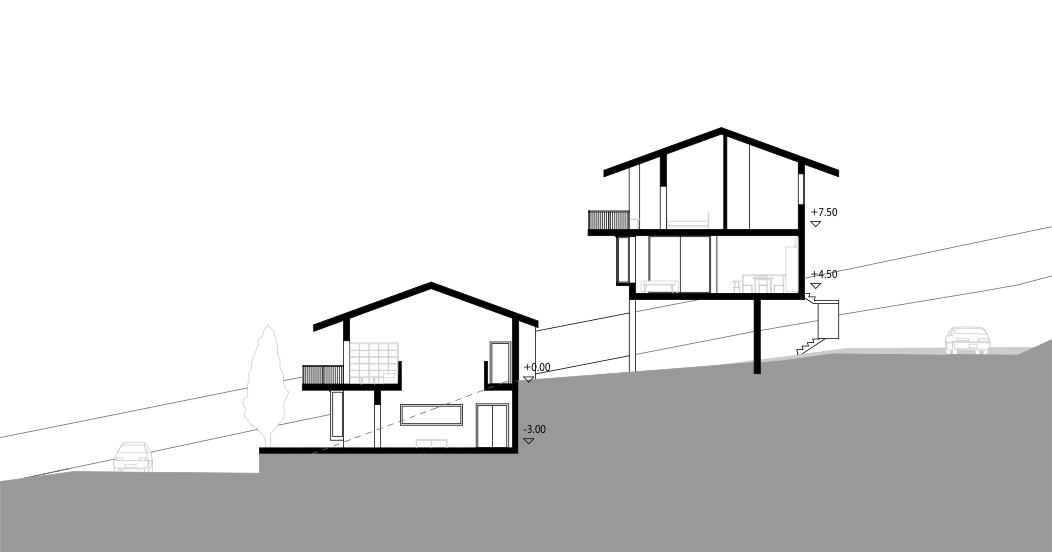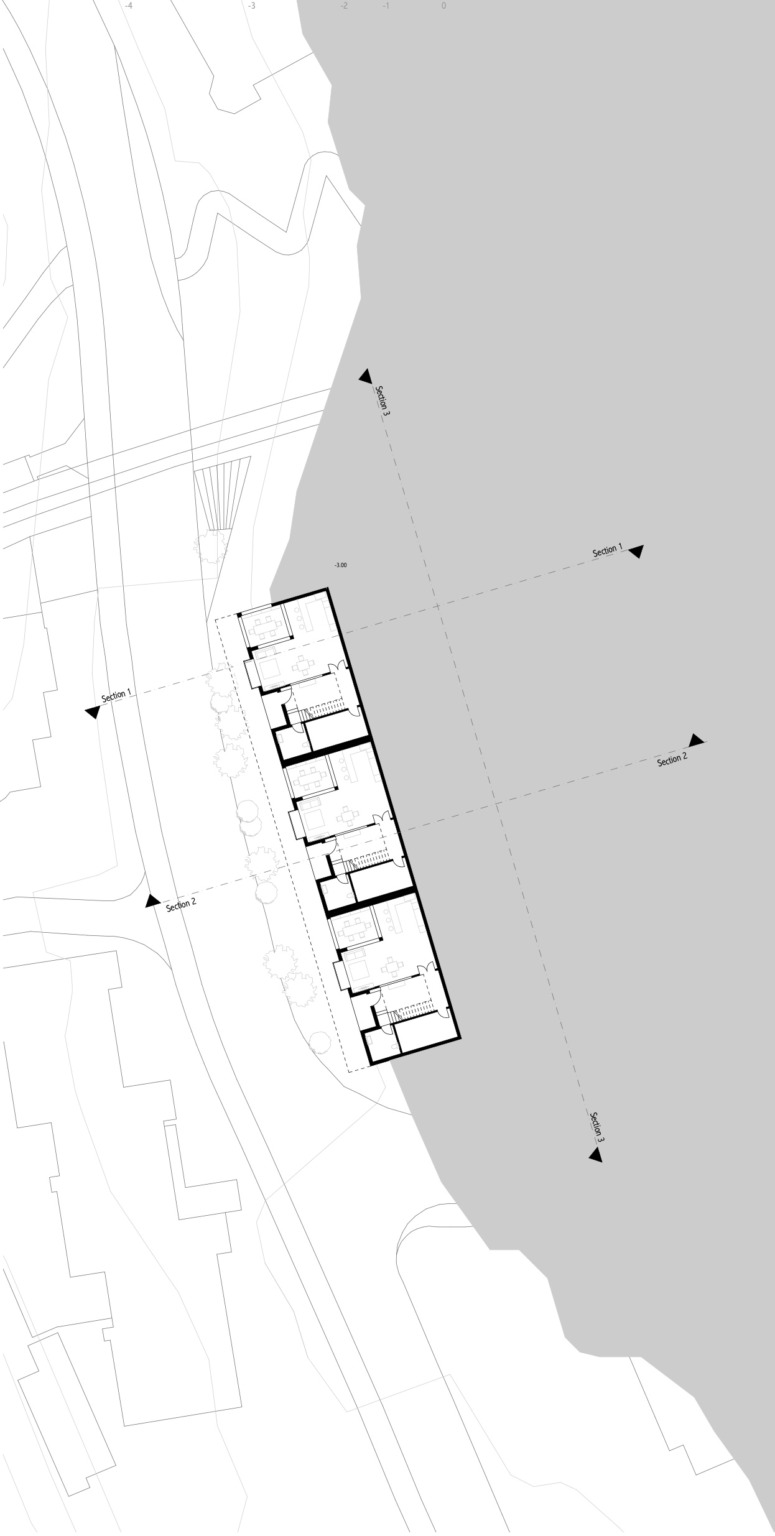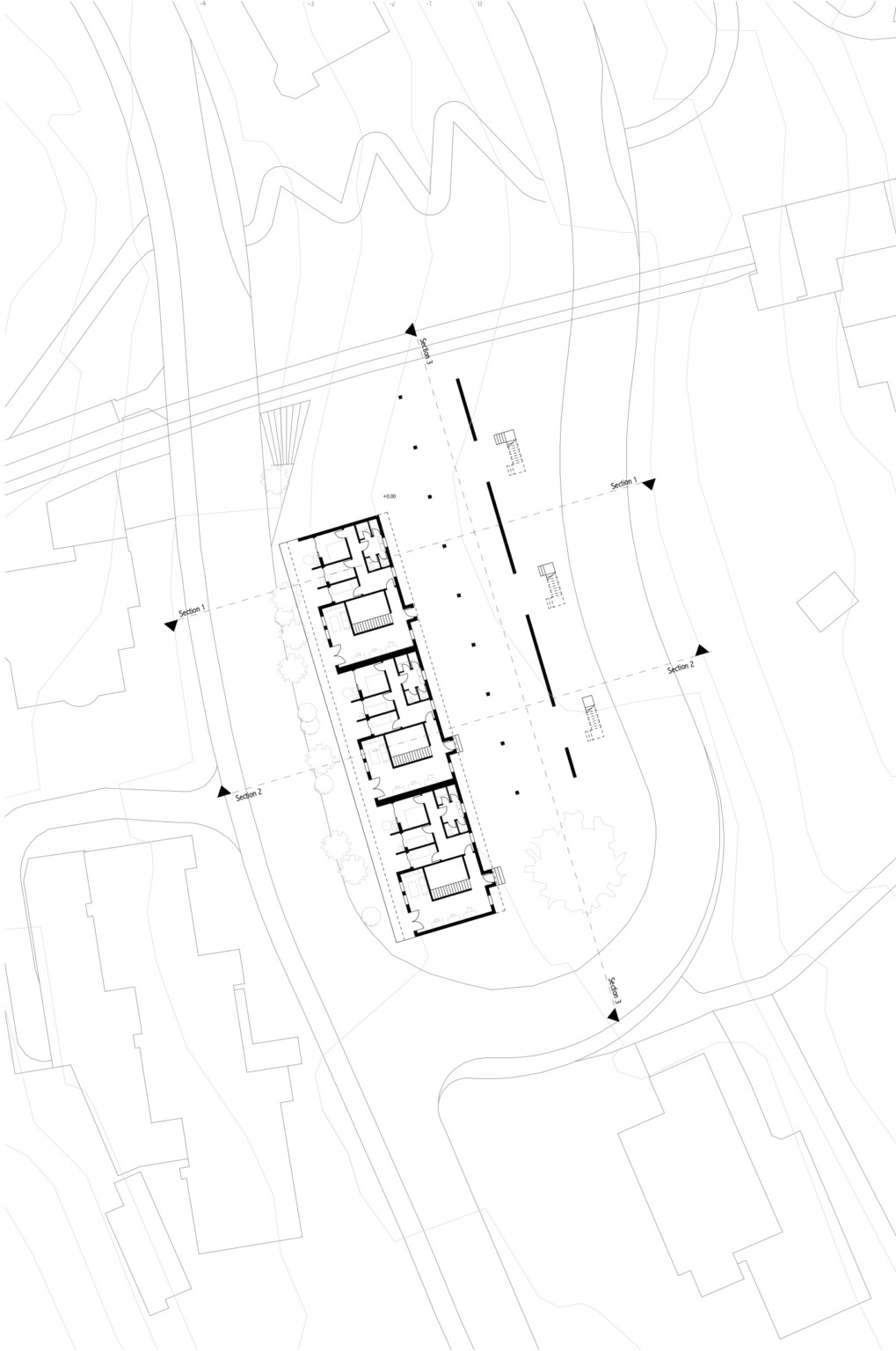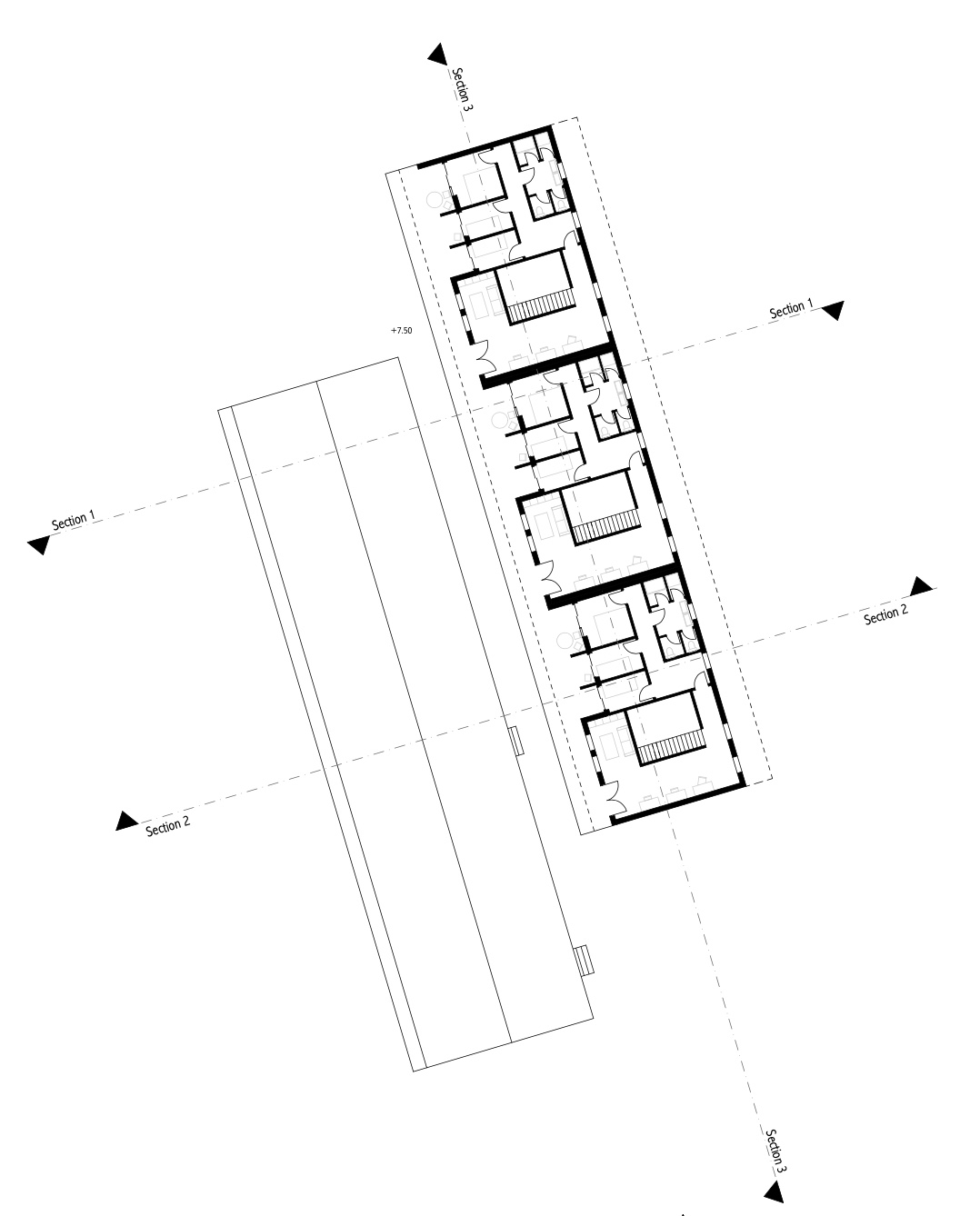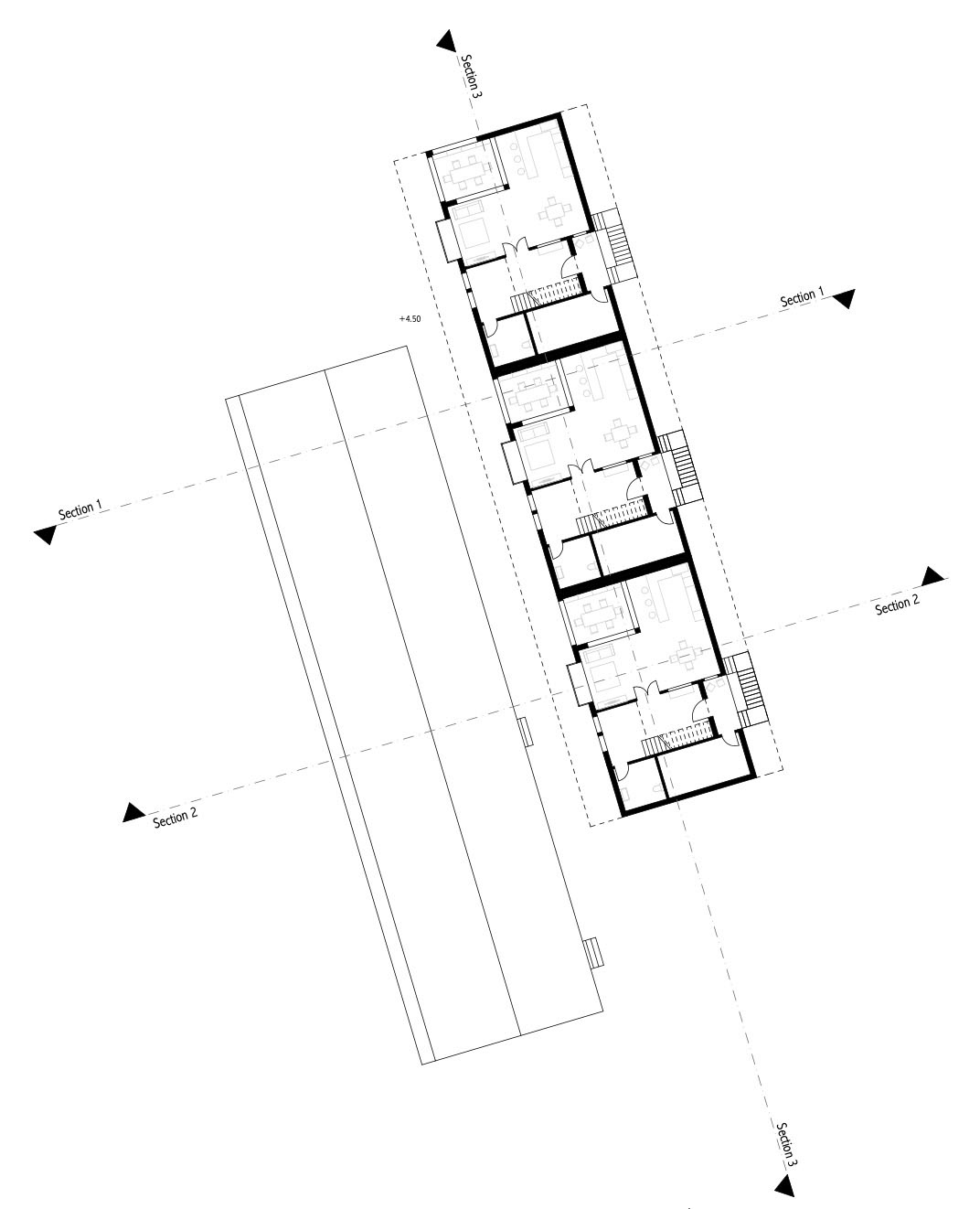 Germaniastrasse, 8006 Zürich
Students, young workers as well as small families willing to live in a communal environment are the target group of this housing complex.
There are two buildings on the plot, one is partially submerged in the slope, while the other one is elevated, enhancing the views through the big windows and doors to a terrace. Private rooms are minimised to only a bedroom. All other functions have been collectivised.
The elevated house provides a covered outdoor space, which functions s an extension of the communal space in between both houses. At the same time, this allows all collective apartments to have an uninterrupted view of the city. The entrance hall connects all areas of the house. This hall is twice as high and contains the staircase.