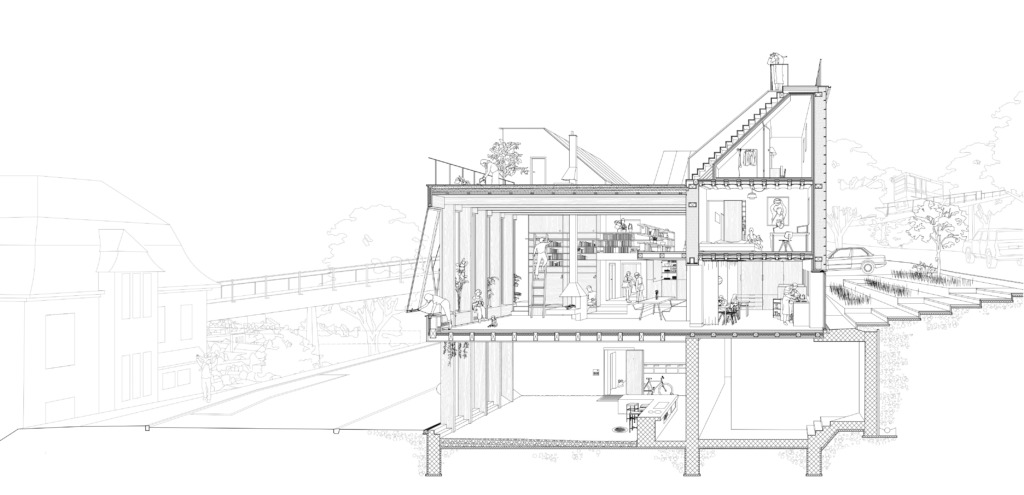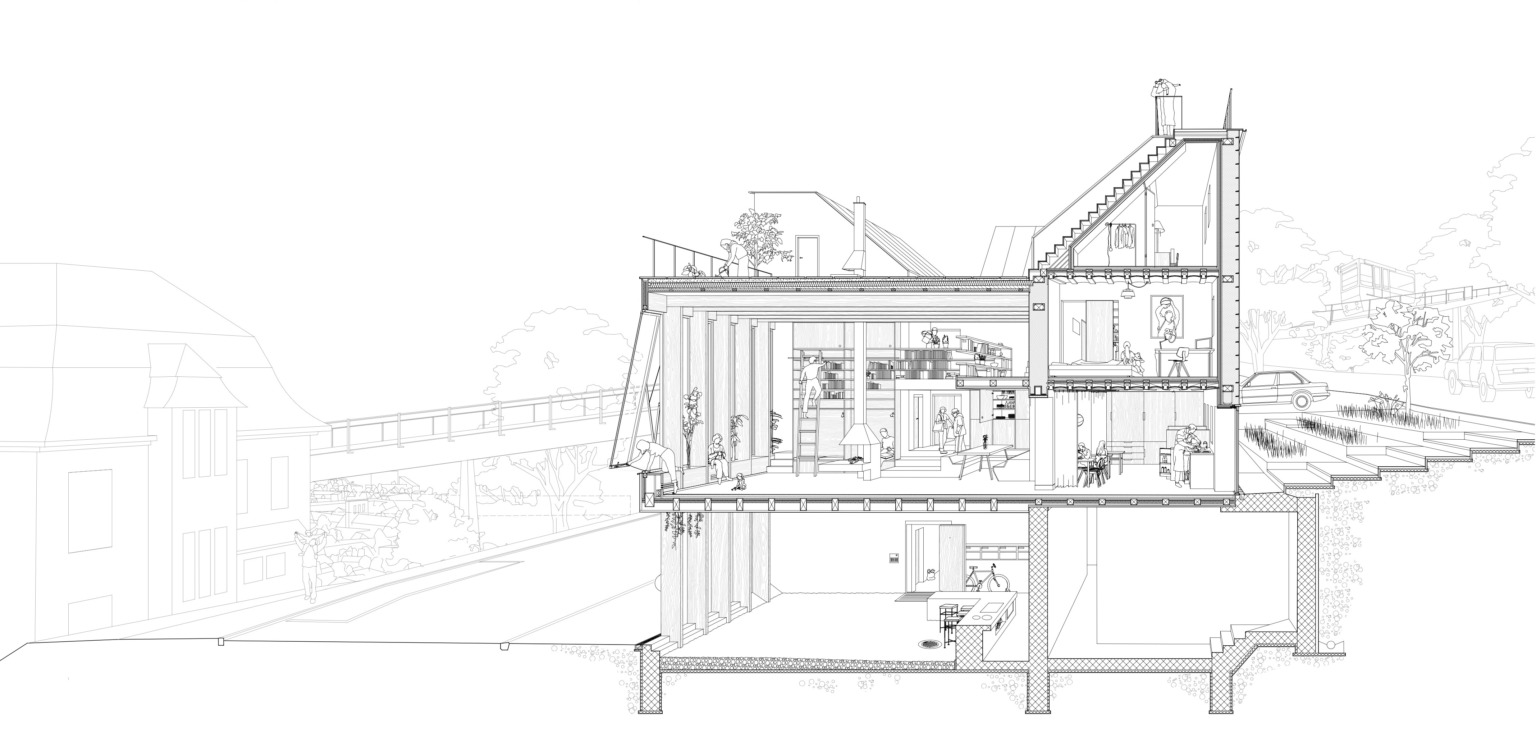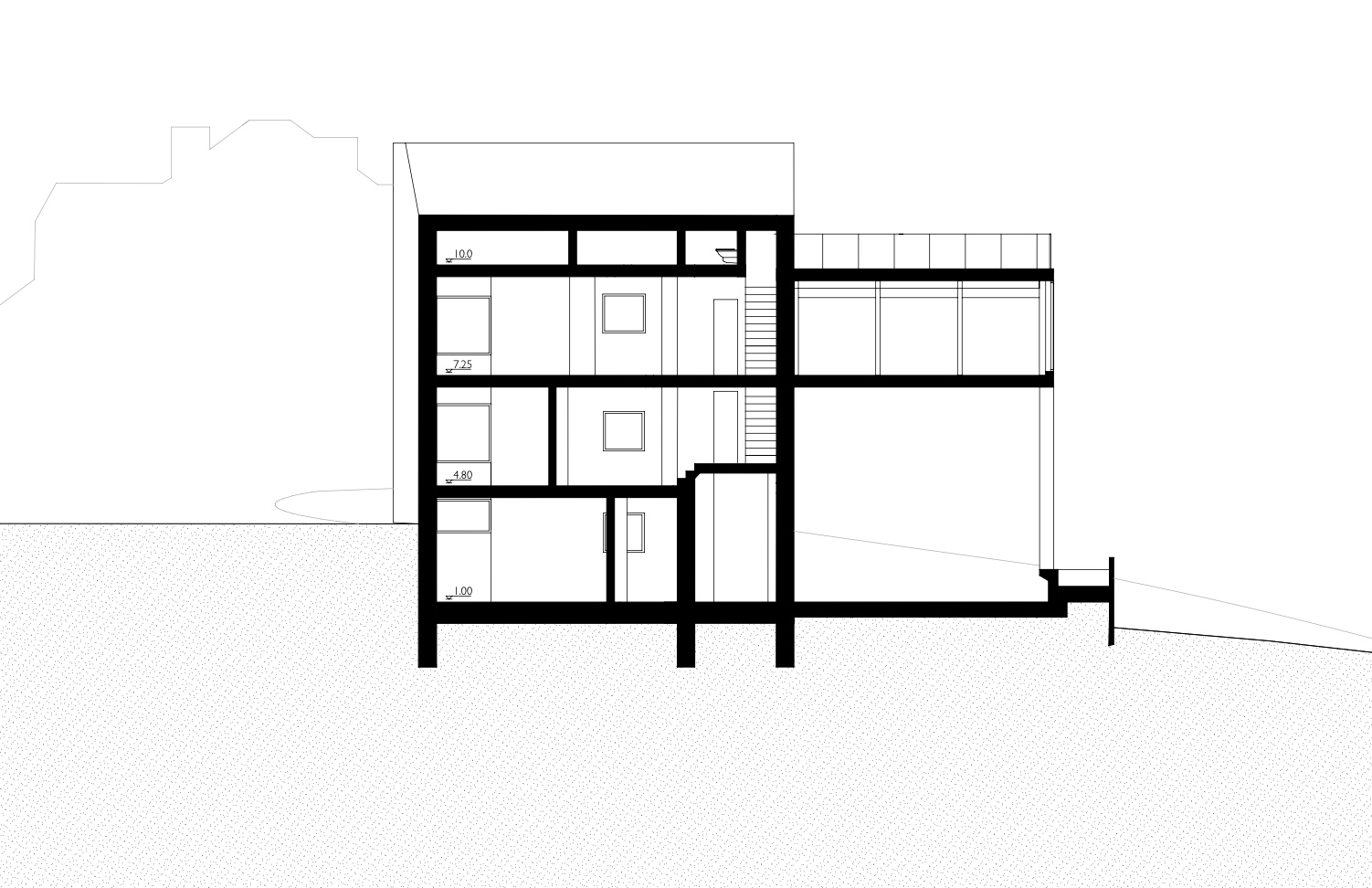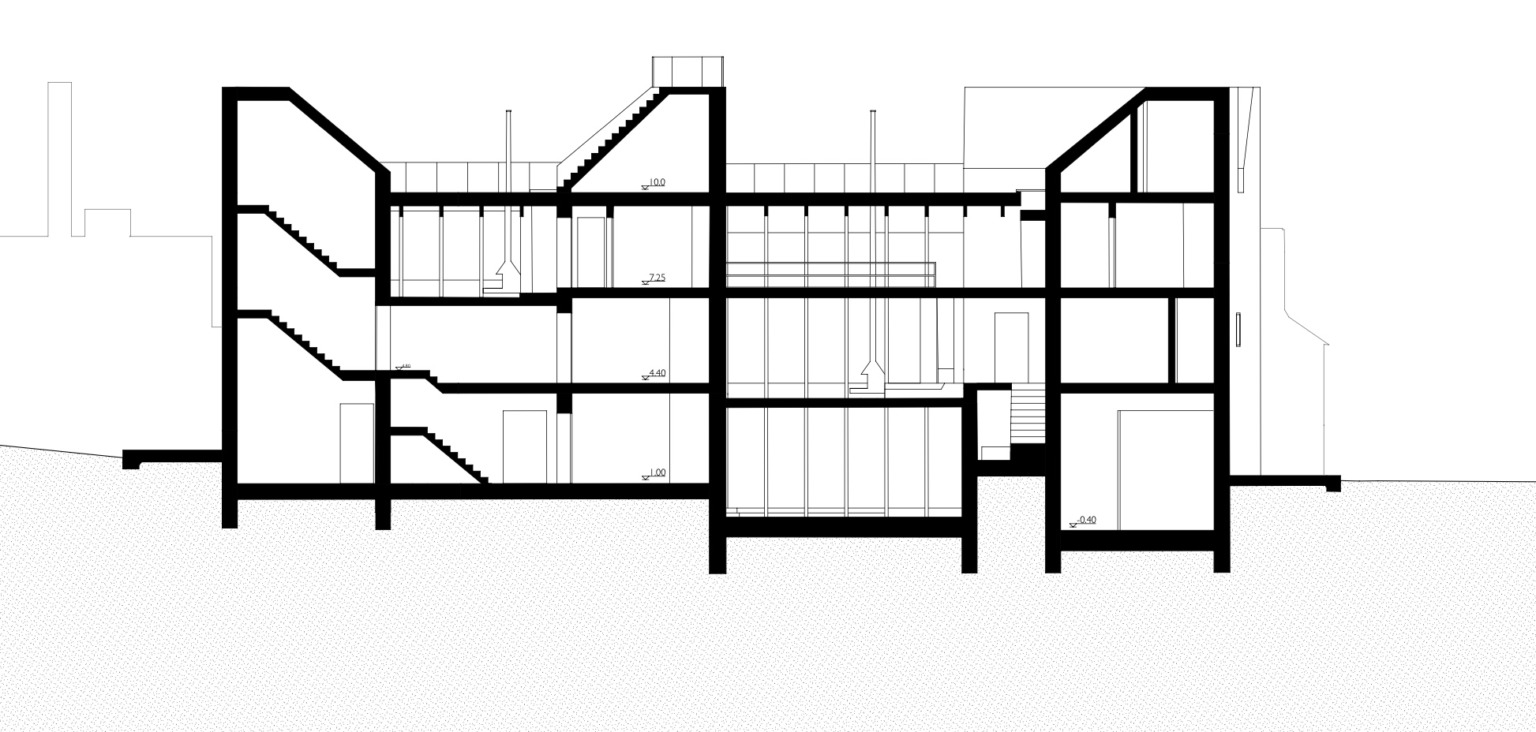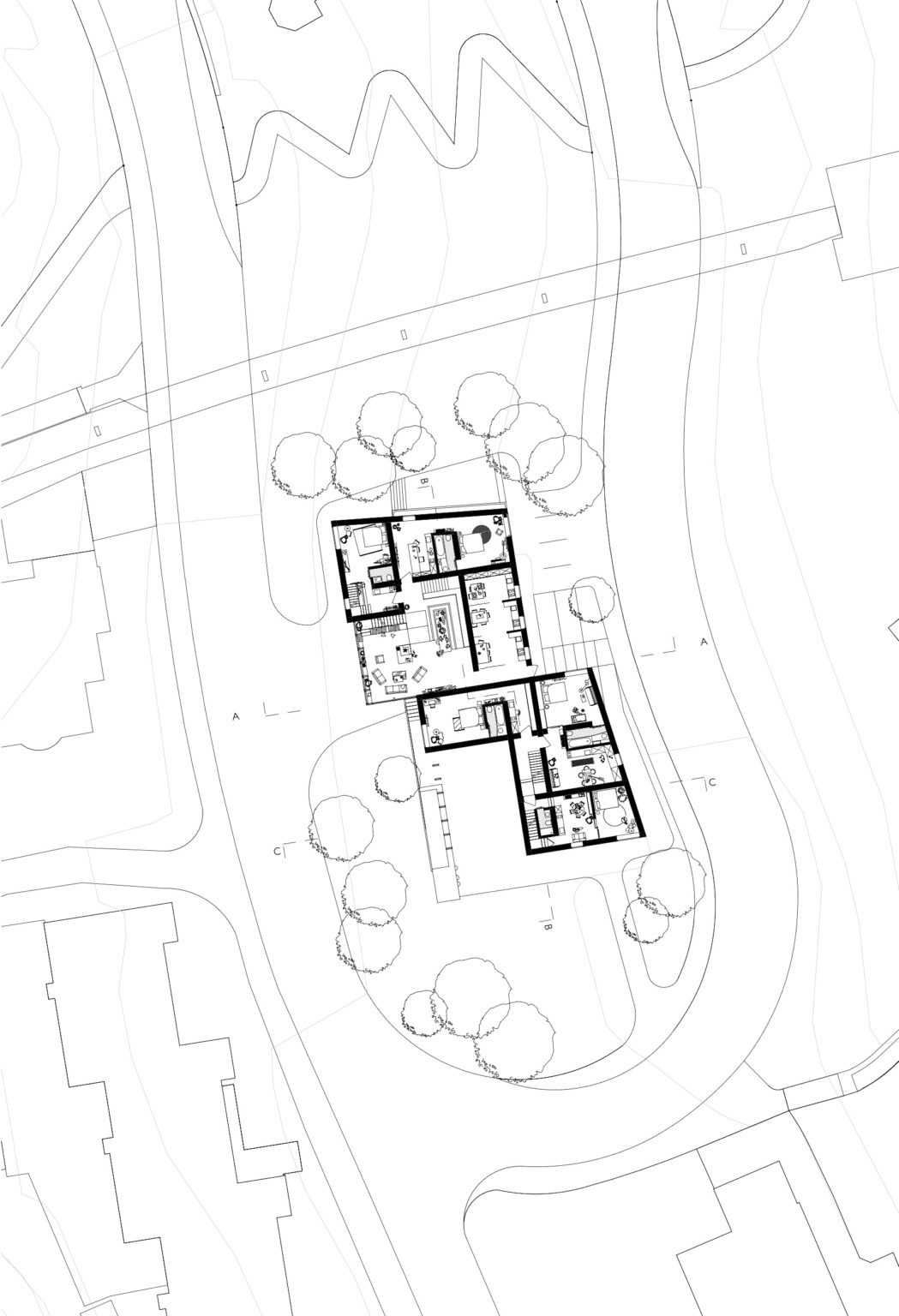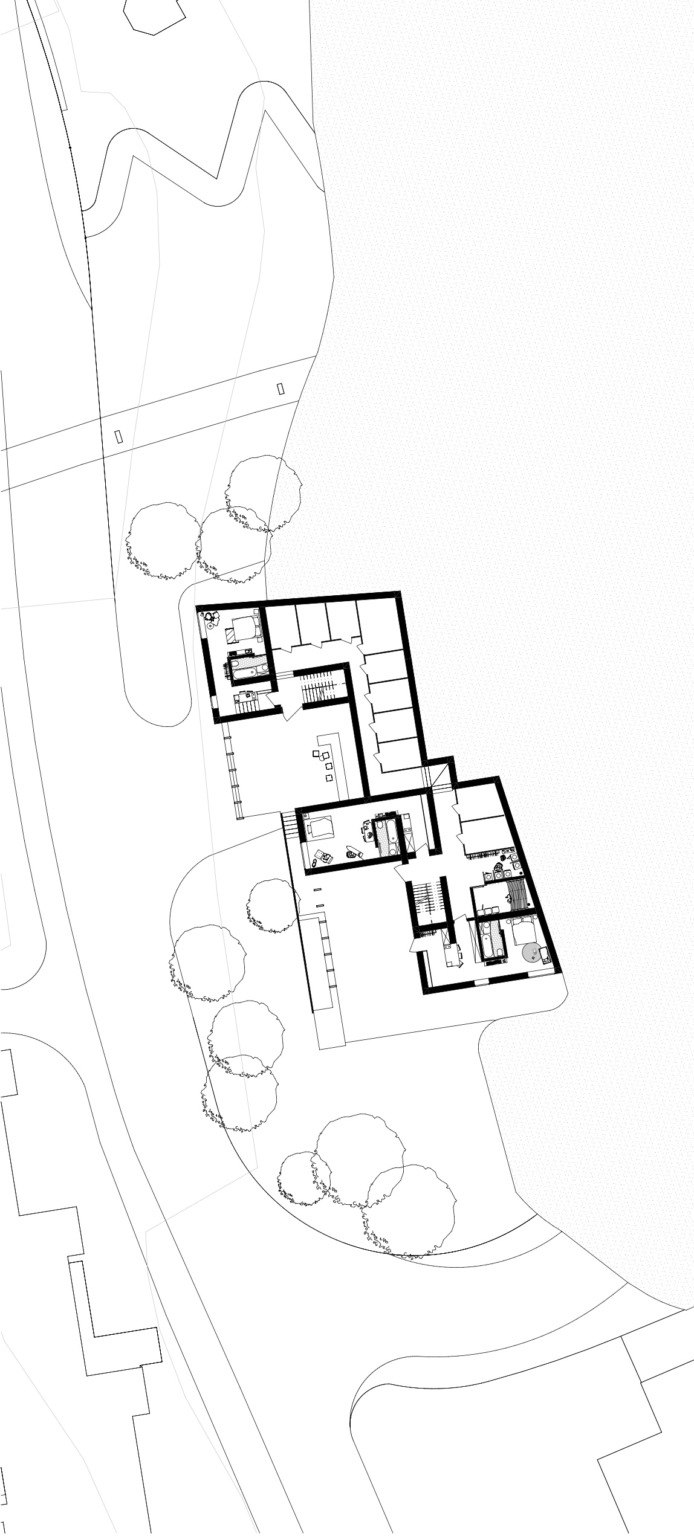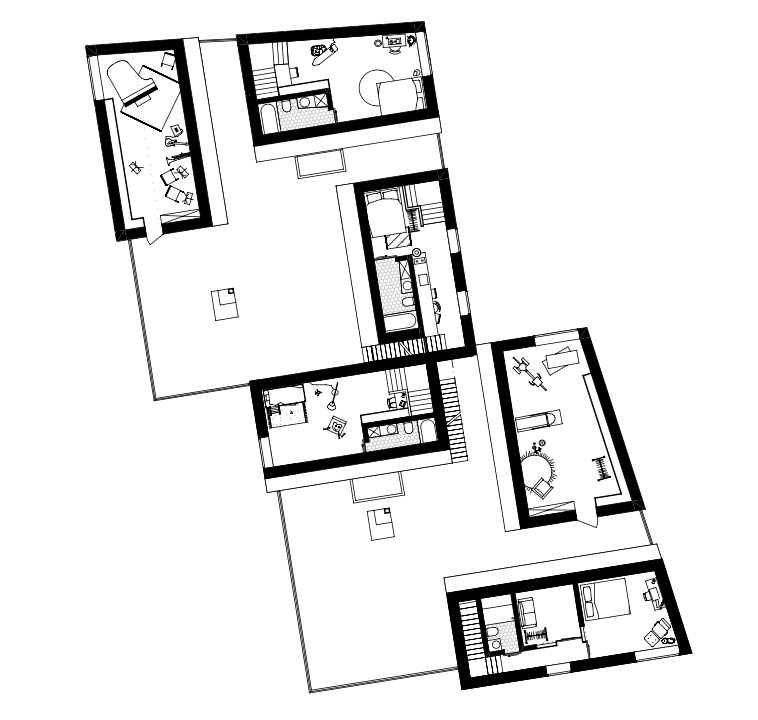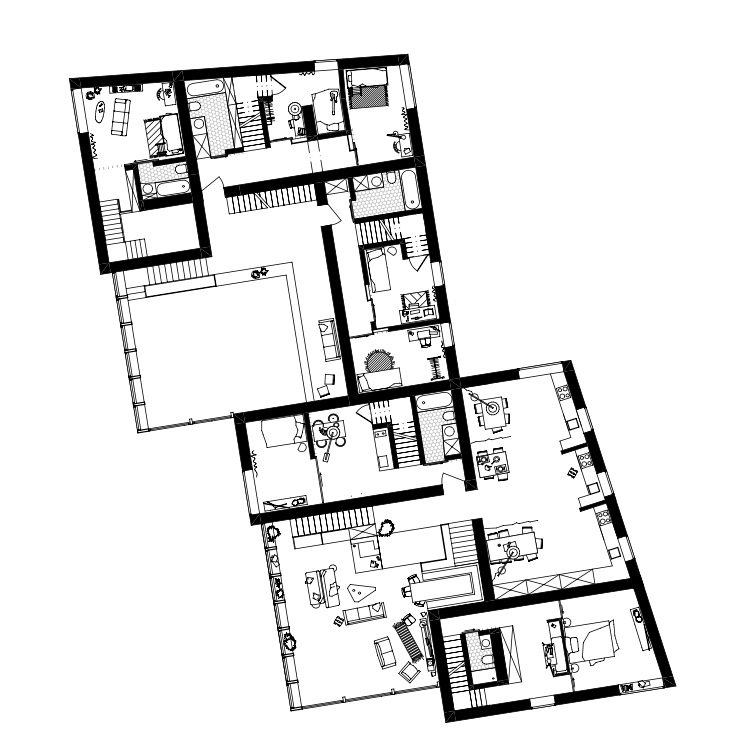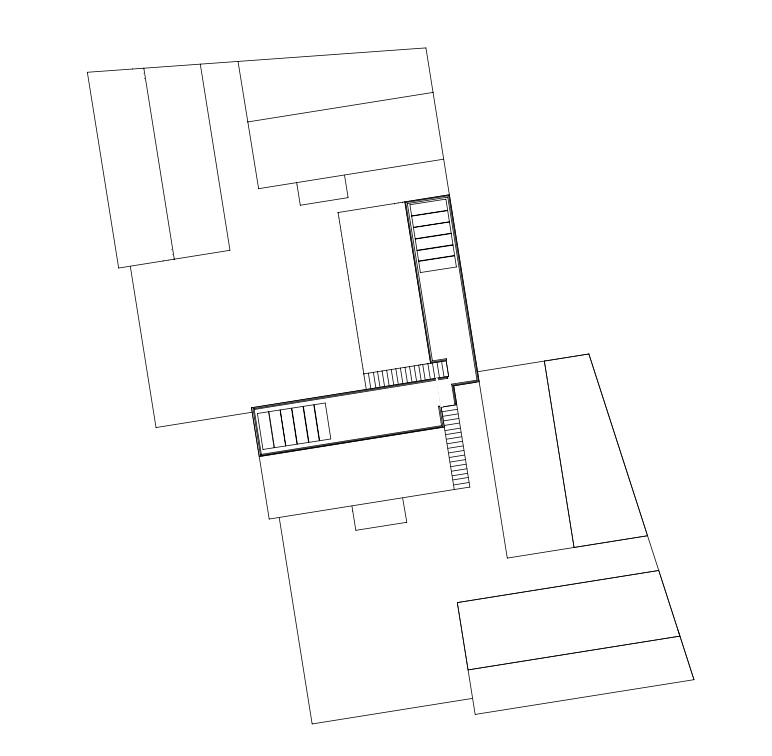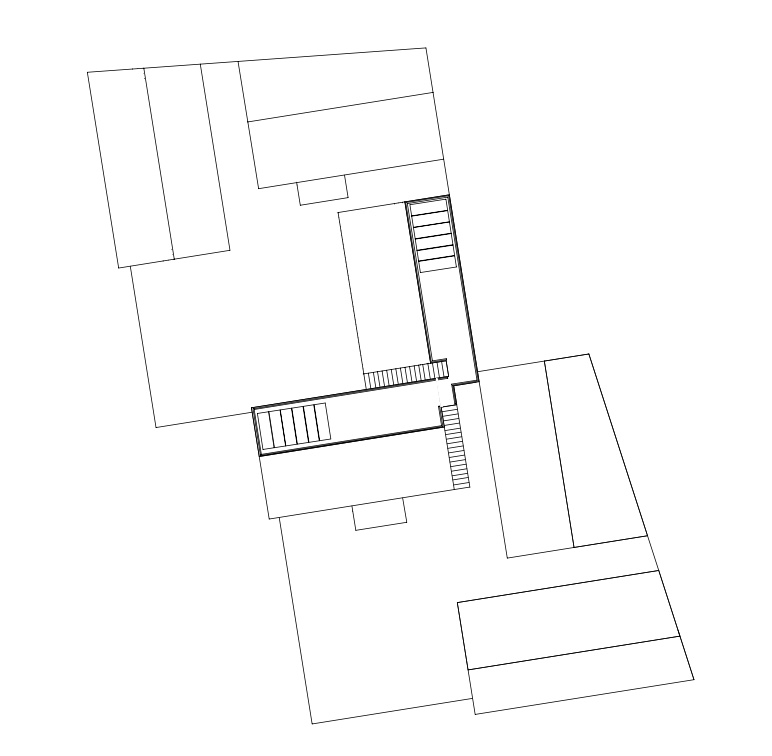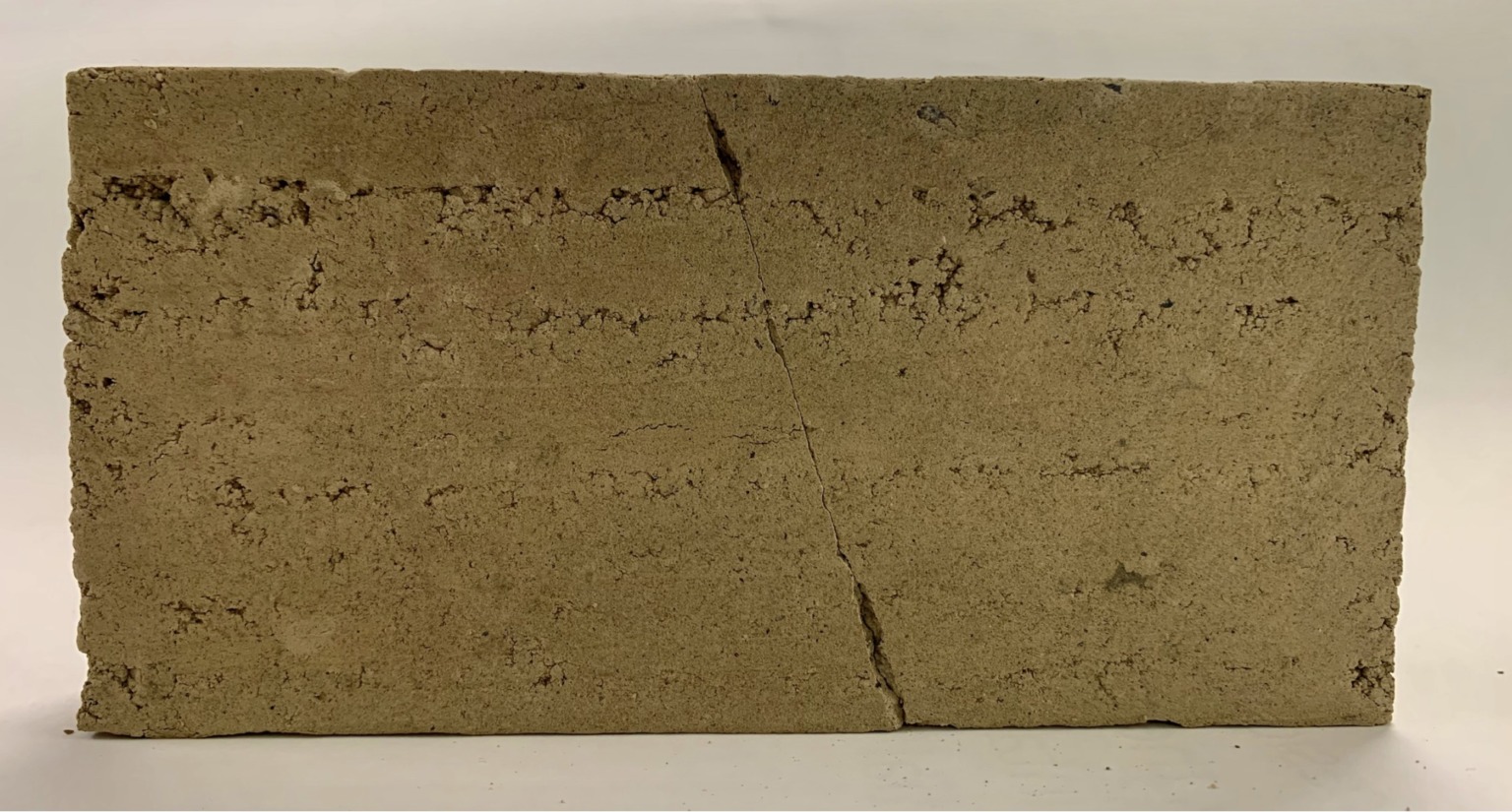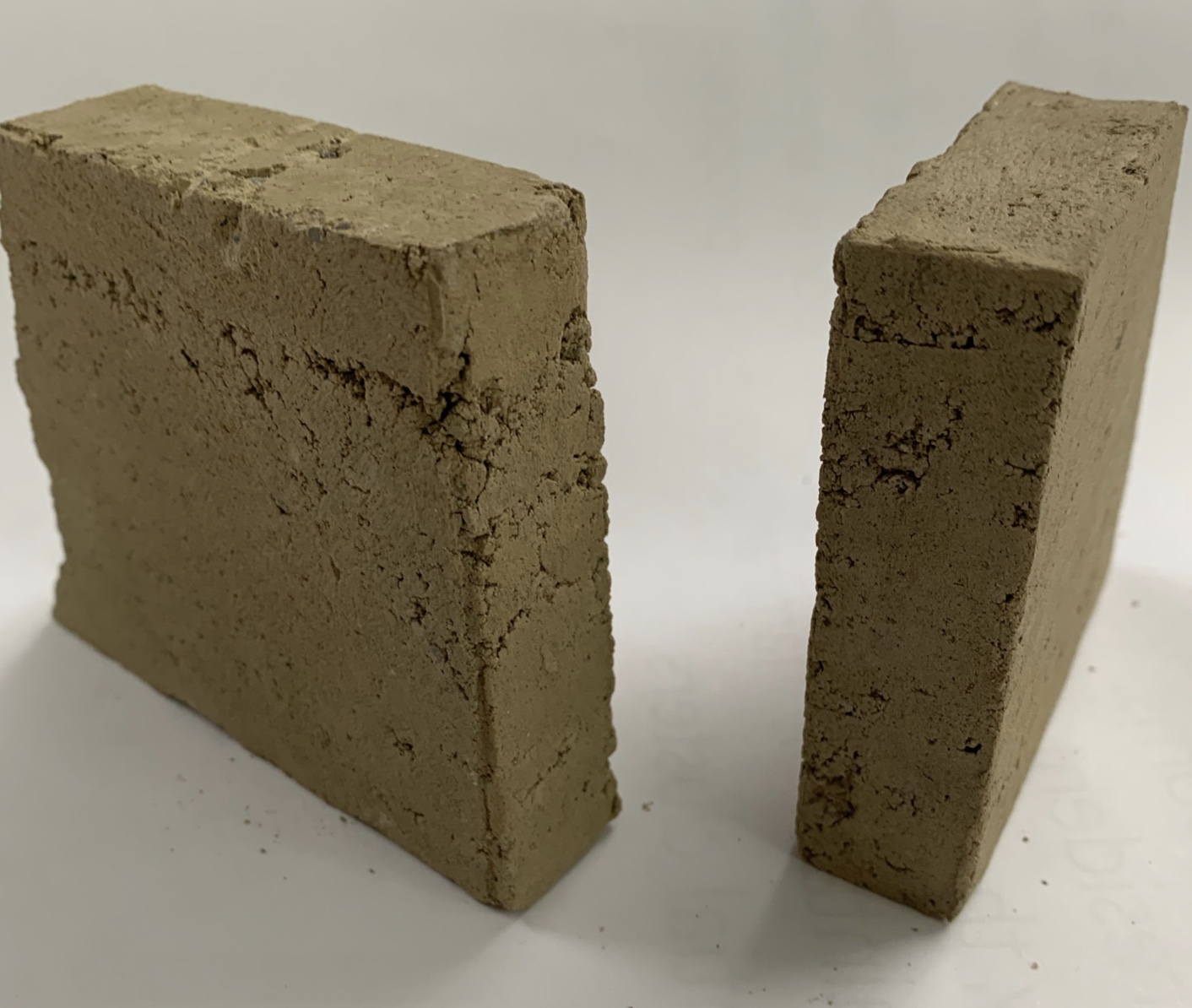 Germaniastrasse, 8006 Zürich
My proposal for the site is a multigenerational house, which is intended to strengthen cooperation and promote the mixing of generations. In order to appeal to as many user groups as possible, different housing units are offered in terms of floor plan and size.
Apartments contain only wet rooms, bedrooms and a small working area and tea kitchen; living, cooking and eating take place in the large common rooms. Every resident should be able to benefit from the view of the city, therefore the common rooms are elevated to maintain a familiar scale.
The common rooms are designed as timber frame buildings. They are supported by massive wooden columns. The walls of apartments consist of earth, which rests on a concrete base. In order to keep a familiar scale, the community has been divided into two houses.