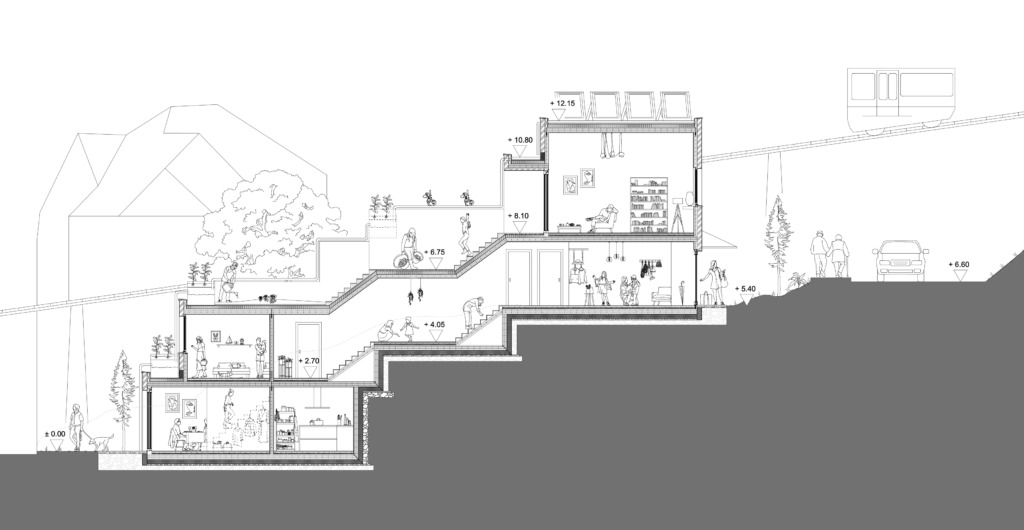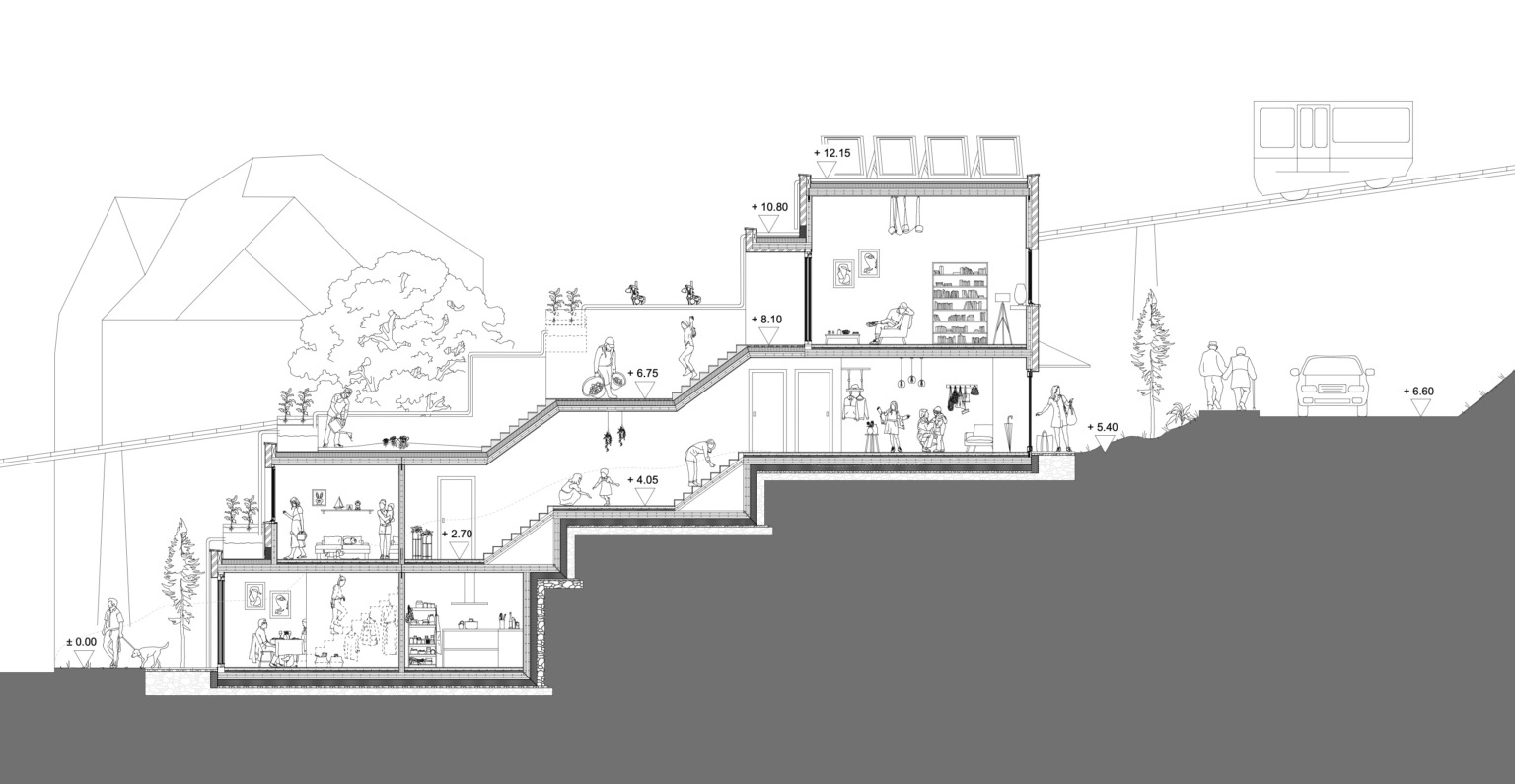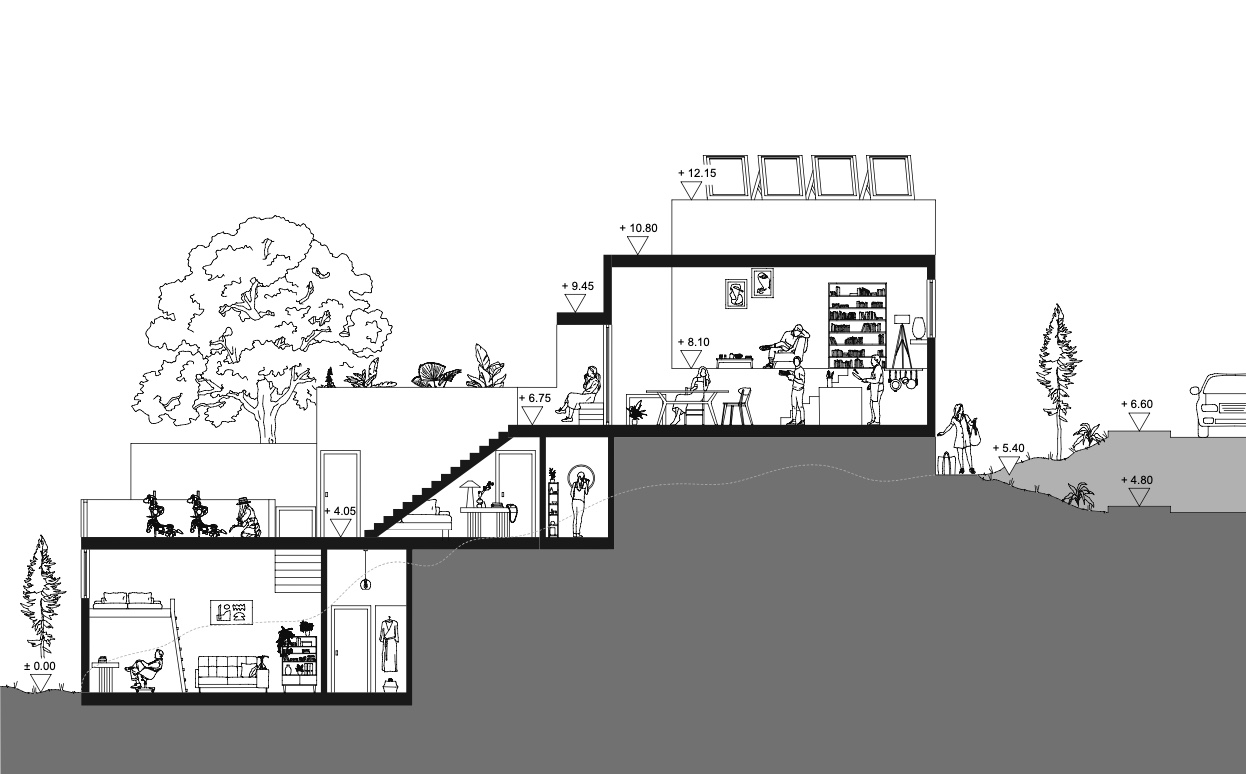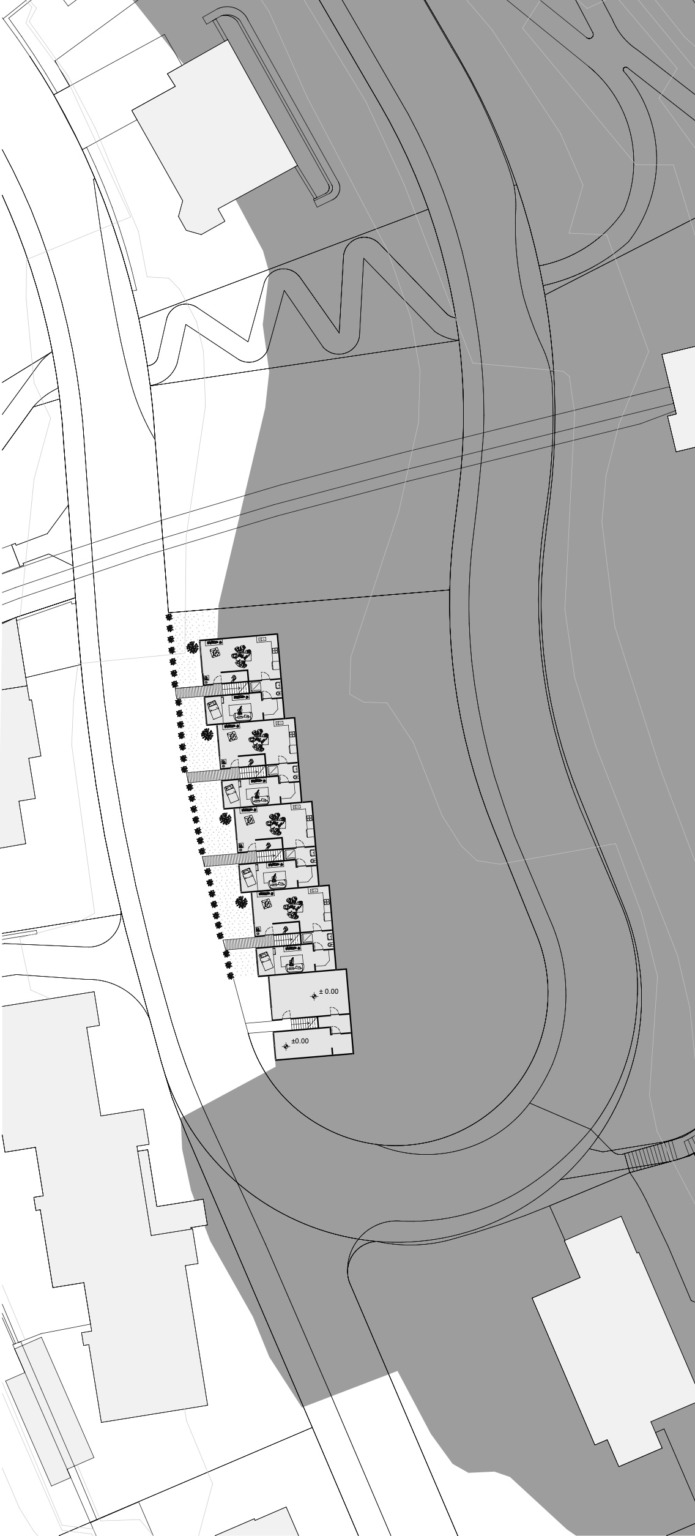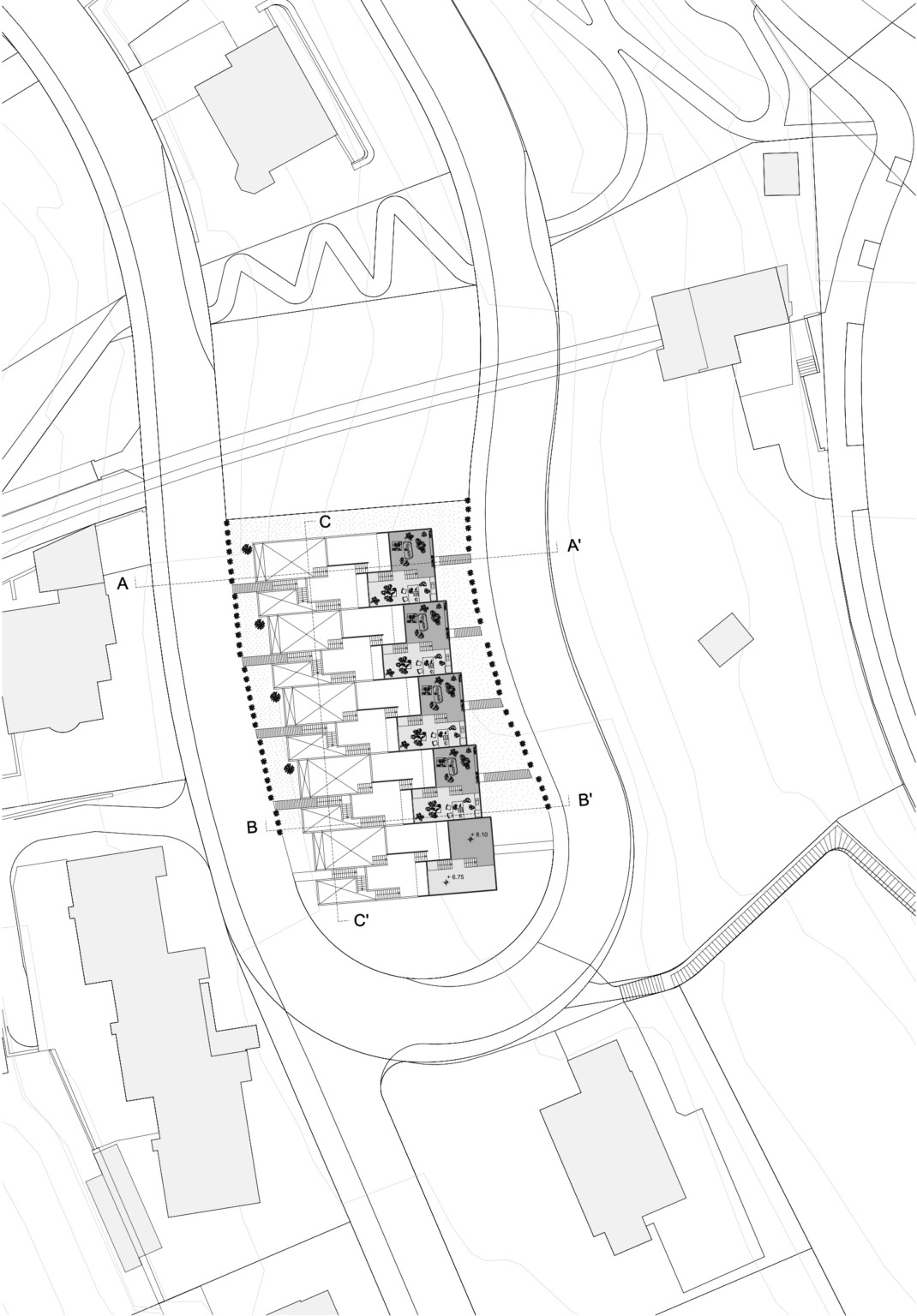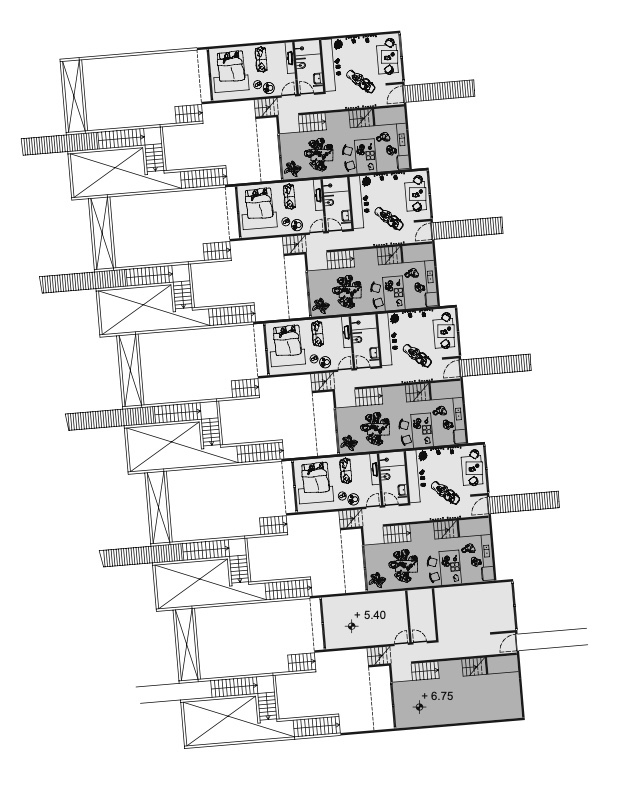 Germaniastrasse, 8006 Zürich
This housing complex, designed for multi-generation families, is divided into five parts each inhabited by a larger family with an optional self-contained flat on the ground floor.
All fine buildings are stepped back in two directions from front to back and from north to south. This creates half story floors that stand in relation to each other and at the same time retain privacy. Each apartment is accessible from the top as well as from the bottom street or cable car station. The staircase also defines the interior.
Together the five houses create a small housing settlement. Every house is the same but slightly stepped back from its neighbours, following the topography.