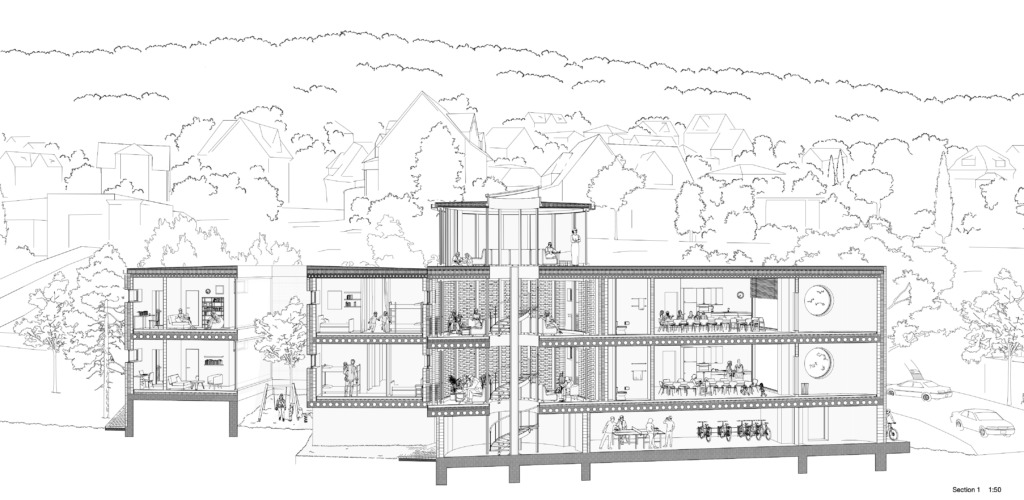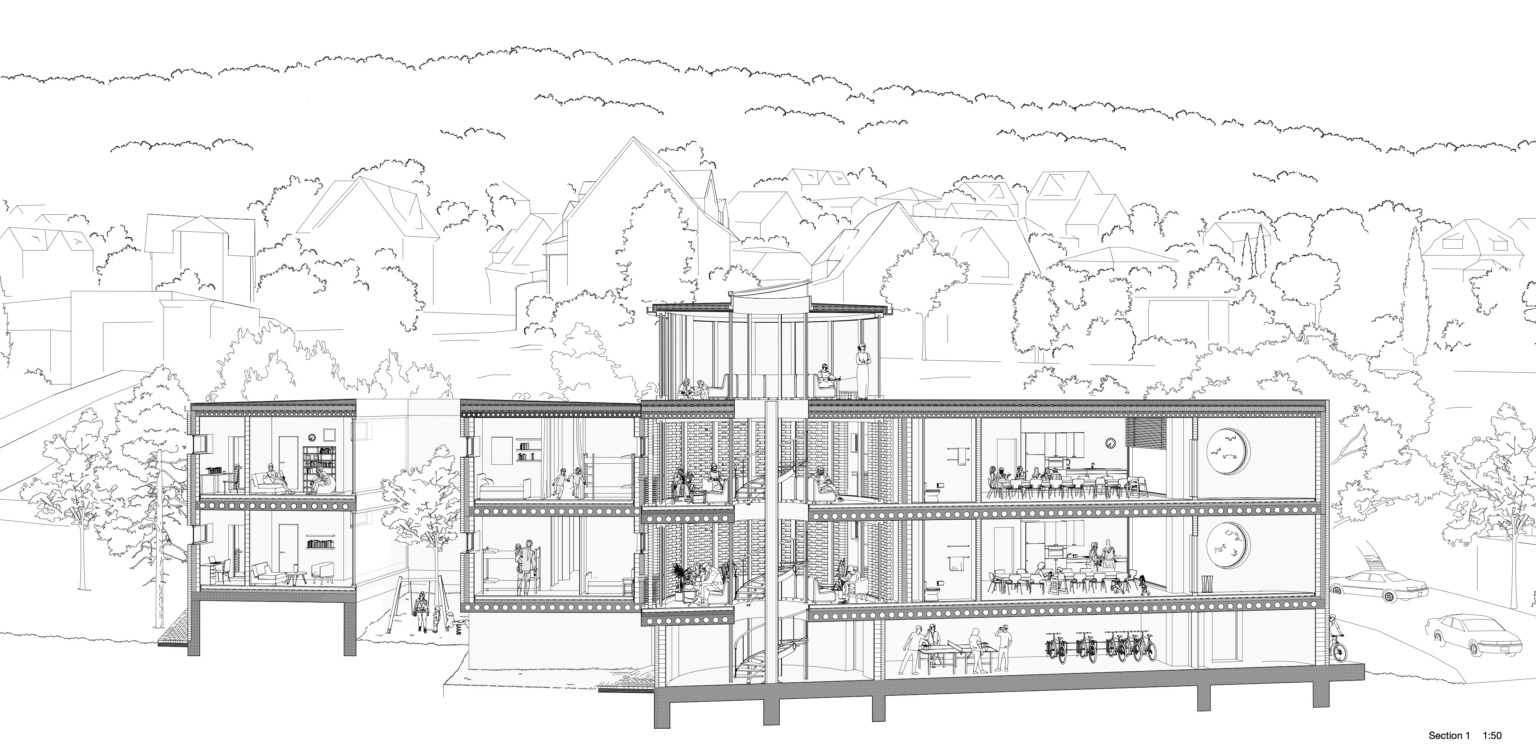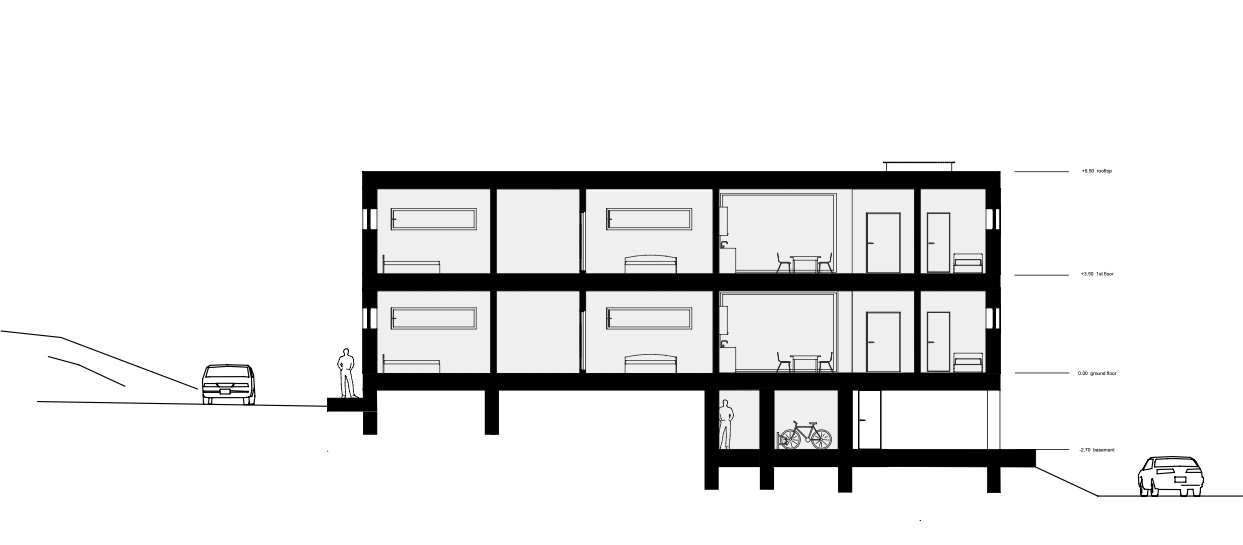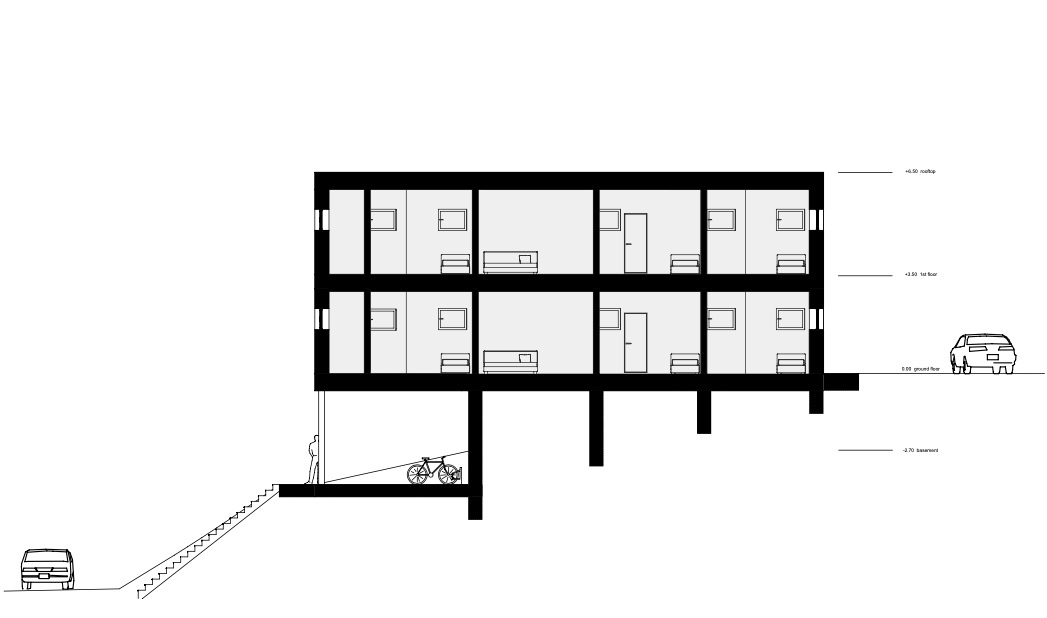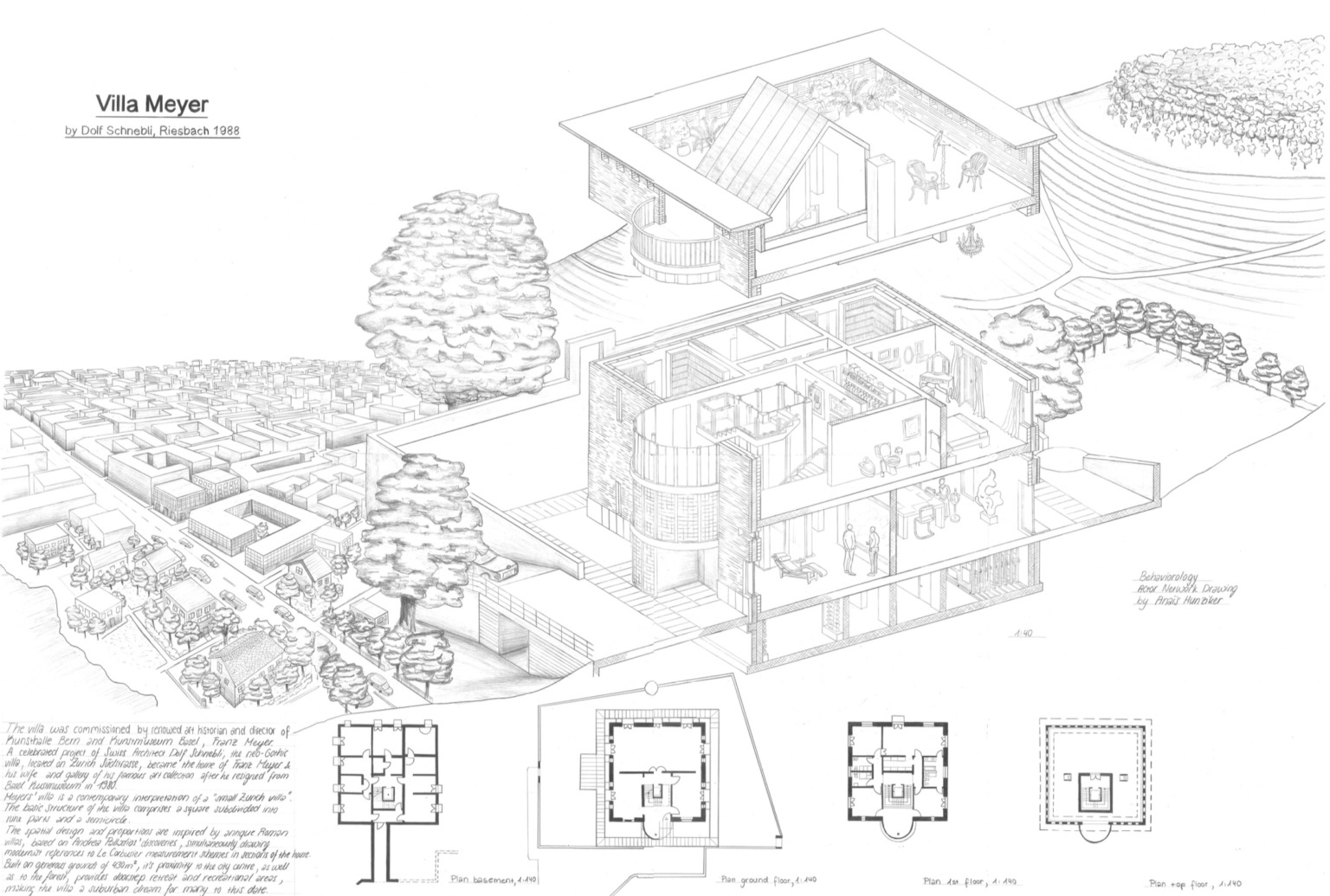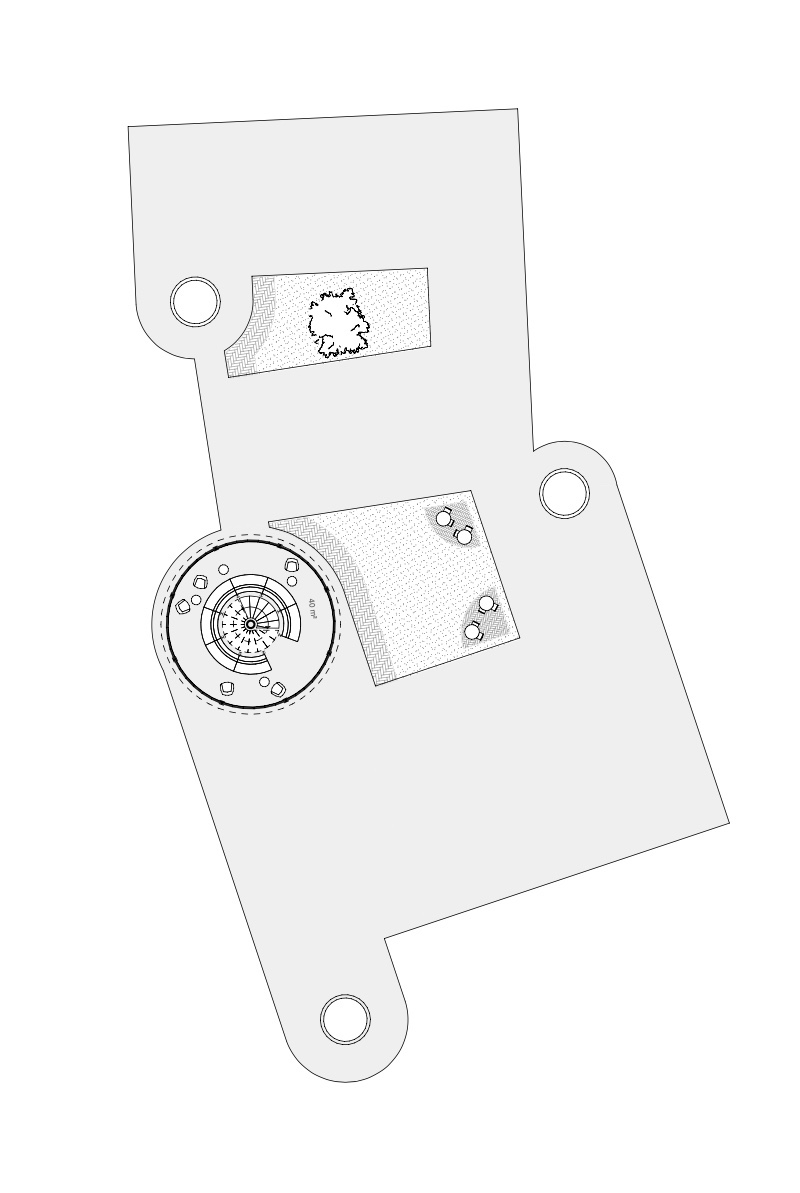 Germaniastrasse, 8006 Zürich
For this project, the suburban single-family house typology was translated into a contemporary housing complex and adjusted to the denser urban context.
At the centre of communal life, there is a circular glass building, inspired by Dolf Schnebli's Villa Meyer, intended to serve as a light-infused communal space for all inhabitants. It is surrounded by a cluster of living spaces altering in size.
A glass building stands at the centre of the housing complex. It serves as the ultimate gathering point. Surrounding it there are clusters of bedrooms with their own bathrooms and living spaces. There are two courtyards to bring light to all rooms.