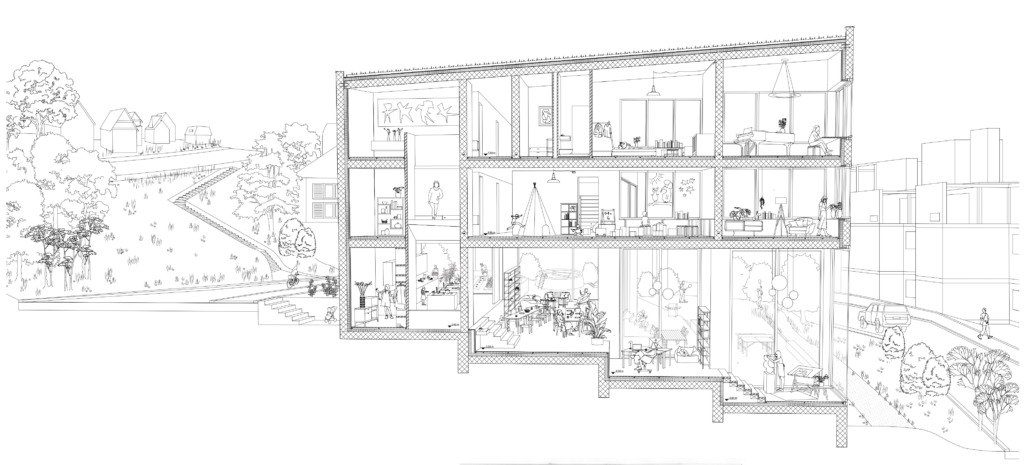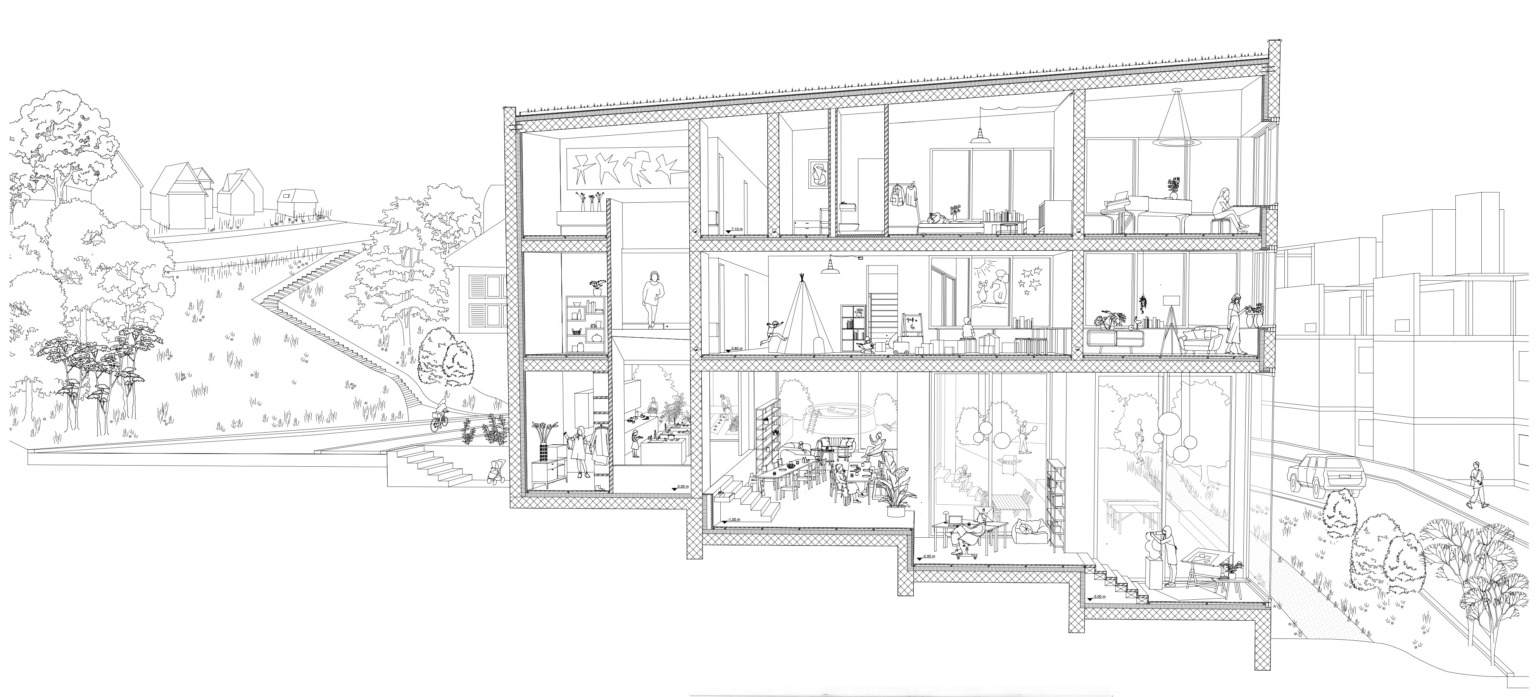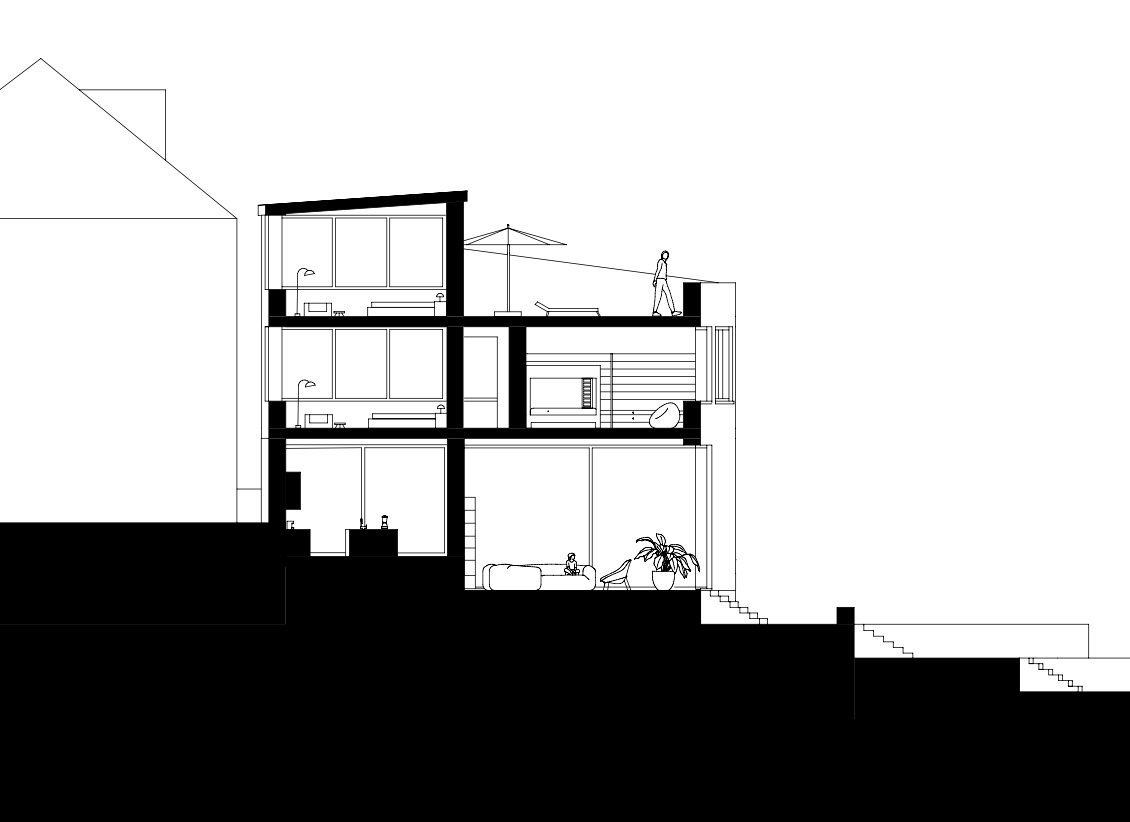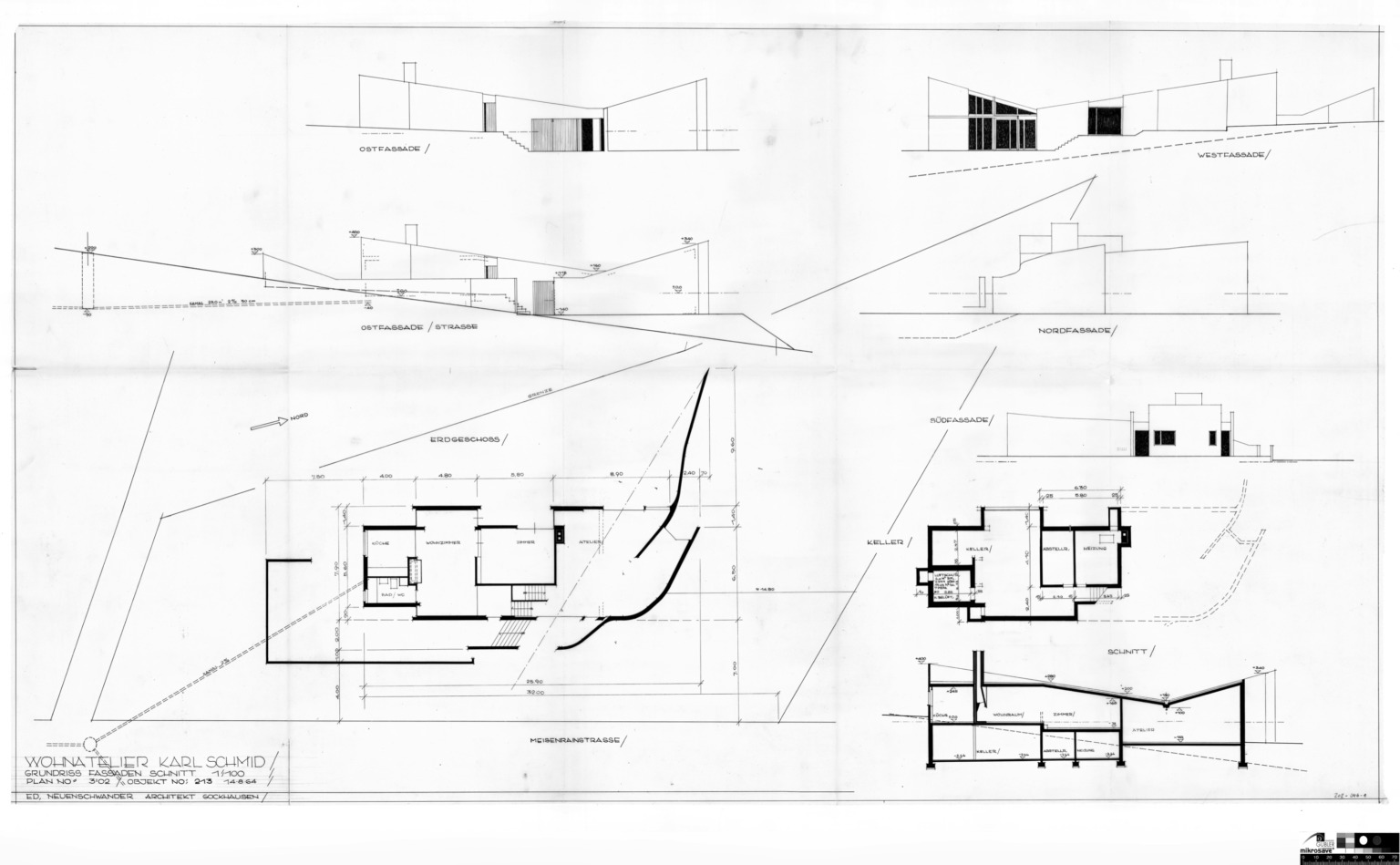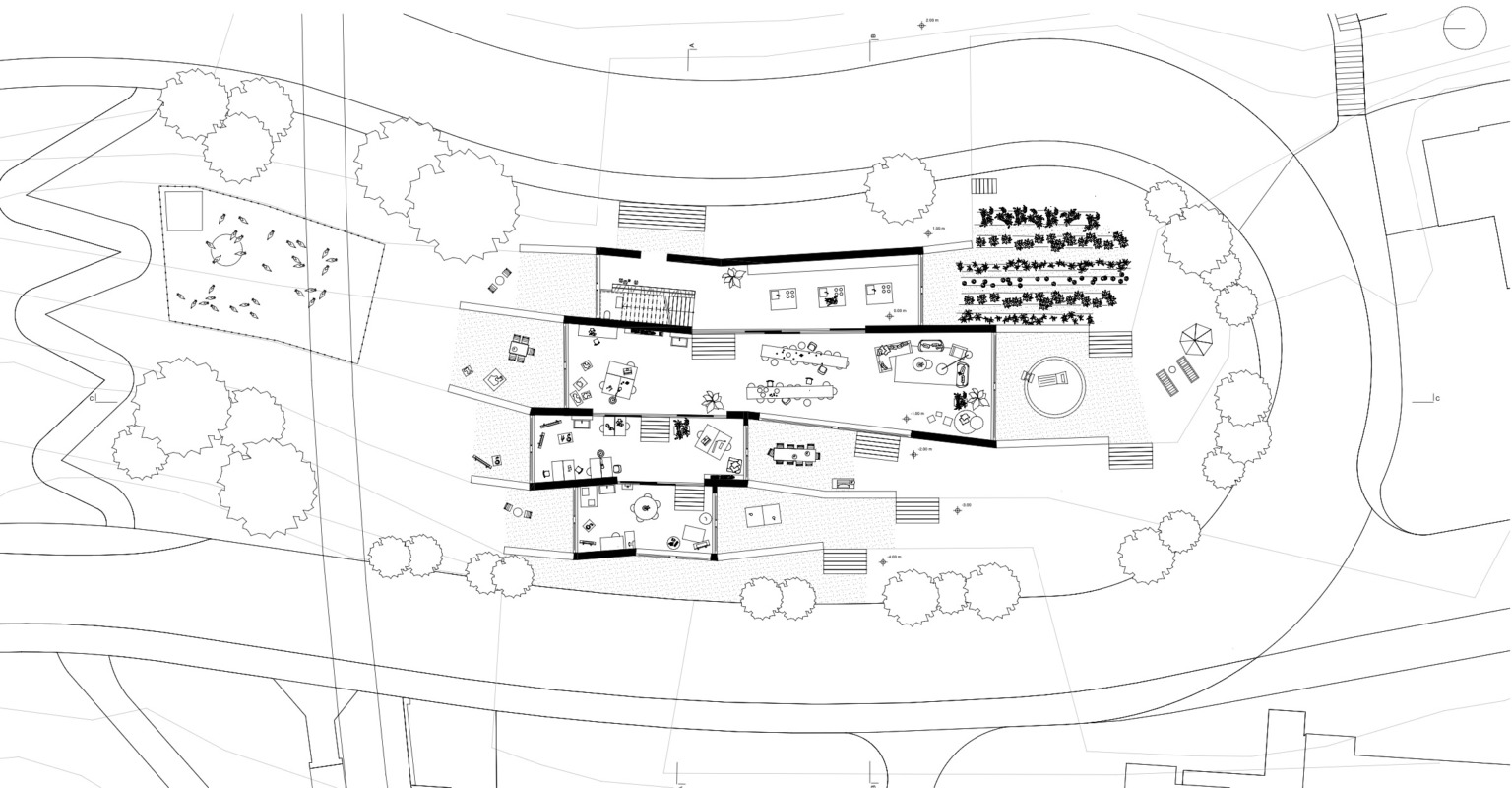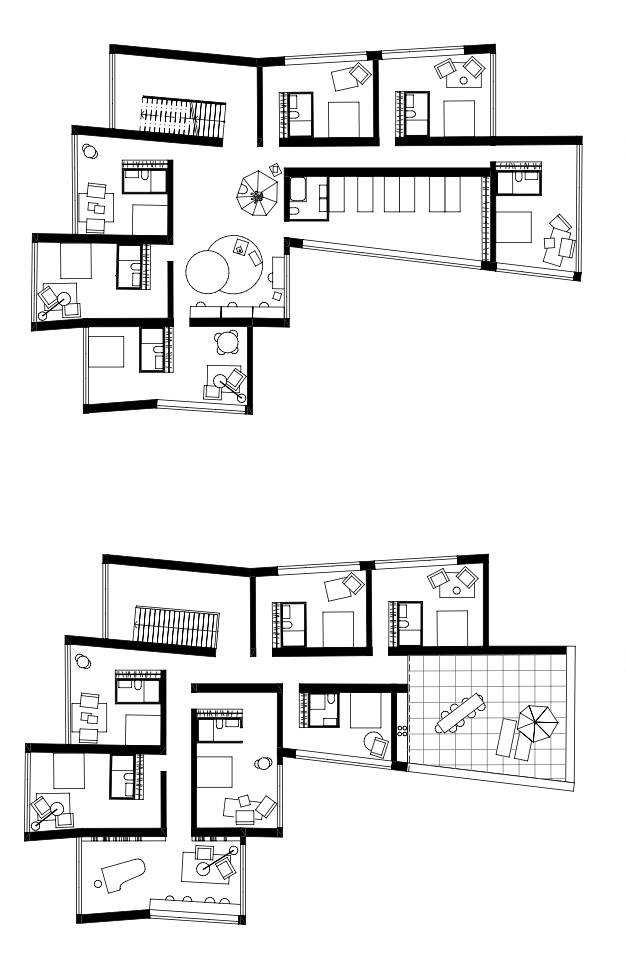 Germaniastrasse, 8006 Zürich
This project is a living and working space for artists. The goal was to compress the original idea of the artists' settlement into a single house.
Since the floor reacts very directly to the topography but the ceiling stays level, the stepped space grows towards the city and becomes more and more generous. The higher the ceiling, the less long the room. These two effects are visible in the perspective and the plan. Each couple and all the kids together have their own rooms.
The Artop house is a communal residence for artists with generous and flowing interior spaces. The height and the width of spaces change according to the terrain. This reference to the exterior is complemented by large windows that extend the interior space to the outside.